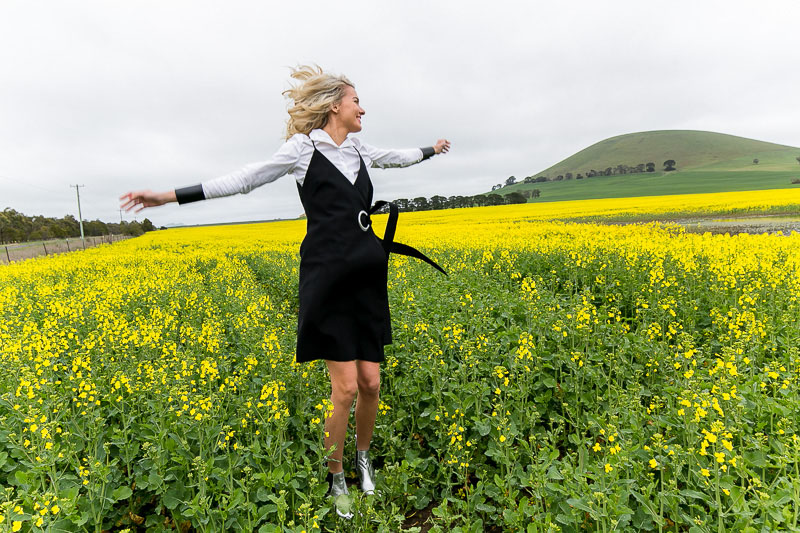 Not all trips have to involve jet-setting to foreign lands; some just need a car, a road and a fantastic destination waiting on the other side. Last week we embarked on a fashion road trip to attend the Melbourne Spring Fashion Week Ballarat Regional Extension – the Ballarat Fashion Series and trunk show. We also visited the incredible Toni Maticevski: Dark Wonderland exhibition in Bendigo. With a few other pit stops along the way, the weekend shaped up to be one unforgettable escape.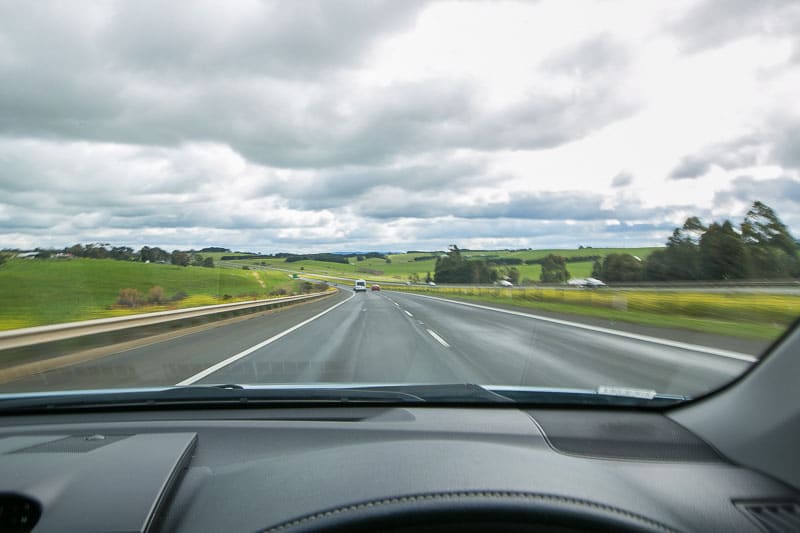 Ballarat
The first stop on the list for our weekend getaway was the beautiful regional city of Ballarat. During our stay, the city played host to the BMW Ballarat Fashion Series, MSFW's only regional runways and events. Featuring a three-day program of events, the exclusive series brought a great dose of fashion to one of Australia's most exciting emerging regional cities.
One of the fantastic events offered by the program was an artisan designer trunk show. Taking place at the Ballarat Mining Exchange, the trunk show featured a market-like atmosphere and showcased local fashion, wares and premium services. Strolling past the many stalls, we were able to view and purchase products and services from the region's finest boutiques and retailers, including brands such as Australian Skin Face Body, Gems + Jewels, Belinda Humphrey and Blown Away by Catherine Louise.
While the trunk show was undoubtedly fashionable and fabulous, nothing says "Fashion Week" like a live runway. Although Melbourne Spring Fashion Week had stepped out of the city for the event, it certainly hadn't left its style behind. The exclusive runway for the Ballarat Fashion Series featured ready-to-wear collections by some of Australia's best and leading designers. The full line-up of prominent brands and designers included Rebecca Vallance, Gorman, Dion Lee, Akira, Calibre, Megan Park, Danica Erard (Millinery), Harlow Loves Daisy, Nevenka, Arthur Galan, Thurley, Sass and Bide and Bianca Spender.
The show went off without a hitch and had all the chicness of a big city runway with all the heart of a regional one. With a focus on high-quality, Australian wool, the show displayed the best of regional Victoria, including some of its designers! While Rebecca Vallance is from Ballarat, Lisa Gorman (Gorman founder and designer) hails from the Western District regional city of Warrnambool.
Following the superb runway show, we were treated to an exclusive 3-course dinner at the Art Gallery of Ballarat. While we dined on delicious dishes, our eyes feasted on the incredible architectural structure and the unique selection of art that it holds. As Australia's oldest regional gallery, the Art Gallery of Ballarat features a heritage-listed building housing a remarkably comprehensive collection of Australian art. From colonial to contemporary pieces, the exquisite collection is a must-see for anyone travelling to the area. Excitingly, the Gallery will also be Victoria's exclusive host of the Archibald Prize for 2016, running from 14 October – 27 November.
Calling it a night, we headed over to Ballarat Premier Apartments to stay in the stylish Deluxe Suite. Complete with all the modern amenities (hello gas log fire, chic kitchen, spa bath, LED TV and crystal chandelier) the suite was just as luxurious and beautiful as the historic building which housed it. Originally built in 1901, the grand building is located in the heart of Ballarat and is the perfect place to stay. Offering unrivalled comfort and style, the location was the perfect place to unwind and rest before yet another big day on our road trip.
Bendigo
Next up on the fashion road trip was the vibrant regional centre of Bendigo. Located north of Ballarat and north-west of Melbourne, Bendigo is the site of one of the world's greatest gold rushes and is one of Australia's regional leaders in contemporary arts and culture.
An exhibition of the renowned Australian fashion designer Toni Maticevski was exhibited at the Bendigo Art Gallery which is the largest regional gallery in Australia and has built a strong reputation on curating International fashion exhibitions over the years.
We have spent many years working with Toni and getting to know him and we were very excited to see the exhibition. He has achieved international acclaim for his masterful manipulation of traditional fashion silhouettes and innovative use of materials and opened up his archives for the first time in his twenty-year career.
Titled Maticevski: Dark Wonderland, the exhibition is being held at the highly popular Bendigo Art Gallery. Boasting pieces that reveal the beauty and breadth of Maticevski's work, the exhibition includes objects from the designer's early practice through to his most recent creations. Also included in the exhibition are some of Maticevski's most famous gowns, such as the Monaco Gown worn by Princess Mary and the dress worn by Jessica Mauboy for Eurovision 2014.
After visiting 'Dark Wonderland', we headed to Rocks on Rosalind, a venue that has taken Bendigo dining by storm. Rocks on Rosalind is a perfect example of how Bendigo has merged their heritage with contemporary experiences. Located within the historic National Bank walls, the restaurant overlooks the beautiful Rosalind Park and Alexandra Fountain, creating an exquisite venue for dining. The setting coupled with exceptional food, what more can we ask for? 'Rocks' was the perfect place for Sunday lunch.
As we explored the city, we came across a beautiful local designer store called Bob Boutique. Nestled under the verandahs of the Hotel Shamrock on Bendigo's main street, the cute store is filled with mostly Australian made, independent labels as well as cool and kooky gifts, accessories and art. We met the owners of Bob Boutique, Gail and Sonia Taverner who showed us their range of jewellery, bags and 'Cute Australia' products. Bob Boutique and the Living Arts Space are great places to start your exploring the many artisan hubs across the region.
From one destination of fashion and art to another, we headed over to the Living Arts Space at the Bendigo Visitor Centre to view the exhibition, Flamingo Park & Beyond. Celebrating iconic Australian artists/designers Jenny Kee and Linda Jackson, the exhibition explores their spectacular fashion and textile designs inspired by Australian landscape, flora, fauna and Indigenous culture. The lovely Linda Jackson was there herself to show us her distinctly bright and bold designs, which were especially popular in the 1970s. An undoubtedly iconic part of Australia's fashion history, Linda and Jenny have continued their work with some of their more recent pieces also making up a component of this exceptional exhibition.
After a busy day exploring Bendigo we headed to the new Art Series hotel called The Schaller Studio. This one of a kind hotel was inspired by artist Mark Schaller featuring an urban cafe with terrace and takeaway picnic options. Additional perks include a landscaped sculpture garden, bike and car rentals, free parking, gym and Mark Schaller's artwork is also offered for sale. The Schaller Studio was the perfect place relax and to reflect on our fashion road trip journey in regional Vitoria.
This post was sponsored by Visit Ballarat and Bendigo Tourism
SUBSCRIBE TO OUR NEWSLETTER
Subscribe to our mailing list and get interesting stuff and updates to your email inbox.