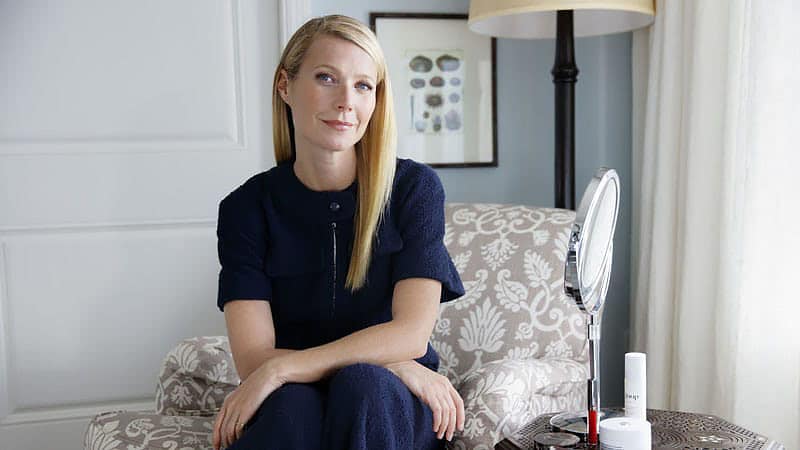 From Paris' upcoming taboo jewellery exhibition to Gwyneth Paltrow's new magazine, these are the top international fashion news stories of the week.
Louis Vuitton Reveals Upcoming Cruise 2018 Show Destination
Exhibiting fashion amongst art and the natural landscape is becoming a recurring theme for Louis Vuitton. On May 14, the mountain ranges and cherry blossoms of Tokyo will form the exquisite backdrop of their newest cruise collection show. The show will take place at Kyoto's Miho Museum, carved into the Shigaraki mountain range. Inspired by Shangri-la, the museum was designed by the talented architect responsible for the Louvre's iconic glass pyramid, I.M. Pei. He also created the Cour Marly sculptural space, where Louis Vuitton hosted its Autumn Winter collection last month.
Regarding the upcoming show in Kyoto, creative director Nicolas Ghesquière has commented that "the place inspired me right away. After the desert and Palm Springs, the ocean and Rio, I wanted to introduce people to another landscape, to immerse them in a sea of green. We are transported into a tangled web of nature, geographical greatness, and a unique architectural vision."
Gwyneth Paltrow is Creating a Print Magazine
The highly influential Anna Wintour and Gwyneth Paltrow have surprised the world with the announcement of an exciting new magazine. Set to hit stores this September, the magazine will form an extended print edition of Paltrow's 'Goop' empire. The magazine will see the brand grow as it collaborates with media powerhouse, Condé Nast.
Optimistic that the quarterly magazine will be a success, Anna Wintour has stated, "I've long known Gwyneth to have wonderful taste and vision — but with Goop she has built something remarkable, a thoroughly modern take on how we live today". The glossy magazine will feature articles on health and fitness, cooking, wellness, style and design, and travel.
Amazon's New Device Helps You Pick Which Outfit Looks Best
"Which outfit do you think looks better?" is a common phrase amongst friends. Now, Amazon has revealed an innovative new technology, consequently saving women from the awkwardness of telling their friend that her shoes don't match her skirt. Echo Look is a revolutionary voice-controlled camera, which acts as a personal photographer and fashion stylist. At your command, the camera will photograph your outfit, uploading it to an app on your phone to create a personal look book. From there, a 'Style Check' function compares two of your outfit images and decide which looks the best. The decision is made using fashion specialists' advice regarding fit, colour, and styling, as well as algorithms that search the latest trends.
In case that wasn't enough, the Echo Look also retains all the functions of the traditional Echo device. It can order you pizza, play music, answer your questions, control devices in the house, and even read out cocktail recipes. The Echo Look will cost around $200 and is not yet available to the general public. We know what we're putting on our Christmas list.
IKEA's Cheeky Response to that Blue Balenciaga Bag
When a large blue shopping bag appeared on the Balenciaga runway, the world noticed a resemblance to another iconic bag. Following the recent unveiling of Balenciaga's new 'Arena Extra-Large Shopper Tote Bag', IKEA has responded to the look-a-like tote. The Swedish furniture brand posted a tongue in cheek advertisement, which featured their famous blue Frakta 99 cents bag. It mischievously gives tips on "How to identify an original Frakta Bag", including: "Throw it in the dirt: A true Frakta is simply rinsed off with a garden hose when dirty."
Despite the joke, a spokesperson for IKEA has said that they are "deeply flattered" that the Balenciaga bag, which is selling for over $2000, resembles their iconic, sustainable bag.
Times Magazine Hosts Annual Times 100 Gala
New York City's Jazz At Lincoln Centre was the glamorous venue of the annual Times 100 Gala. The event paid tribute to 100 of the world's most influential people, including world leaders, athletes, celebrities and political activists. Times Editor-in-chief Nancy Gibbs has stated that the list "explores the intersection of accomplishment and renown." Consequently, it includes people who are "calling us out, using the technologies that connect us to expand how we see the world."
A-listers included John Legend, Sarah Paulson, Ryan Reynolds, and Blake Lively. At the event, Margot Robbie stunned in a jewel-laden Prada gown, while Blake wore an ornamental, fringed Marchesa. The list also included Wikileaks founder Julian Assange, FBI Director James Comey, comedian Trevor Noah, and the Women's March leaders.
Parisian Museum of Modern Art Hosts Taboo Jewellery Exhibition
Despite the fact that jewellery is one of our most ancient forms of expression, Paris' Museum of Modern Art has noted that "it is rarely considered art". Rather, it is "often still perceived as too feminine, precious, decorative, and of the body, or even primitive." With this in mind, the museum is launching a new exhibition focusing on exploring the taboos of jewellery and ornamentation. Consequently, it explores artists and creators who have pushed the boundaries and taken jewellery beyond its traditions.
The exhibition, titled 'Medusa: Jewellery and Taboos" features work by artists such as Man Ray, Dali, and Picasso. It showcases pieces by designers such as René Lalique and Anni Albers, and contemporary jewellers such as Karl Fritsch. Fine jewellery will be displayed amongst ancient and antique pieces, thus providing spectators with the opportunity to "compare and contrast refined, artisan, and futuristic aesthetics". The exhibition will run from May 19 to November 5.
SUBSCRIBE TO OUR NEWSLETTER
Subscribe to our mailing list and get interesting stuff and updates to your email inbox.