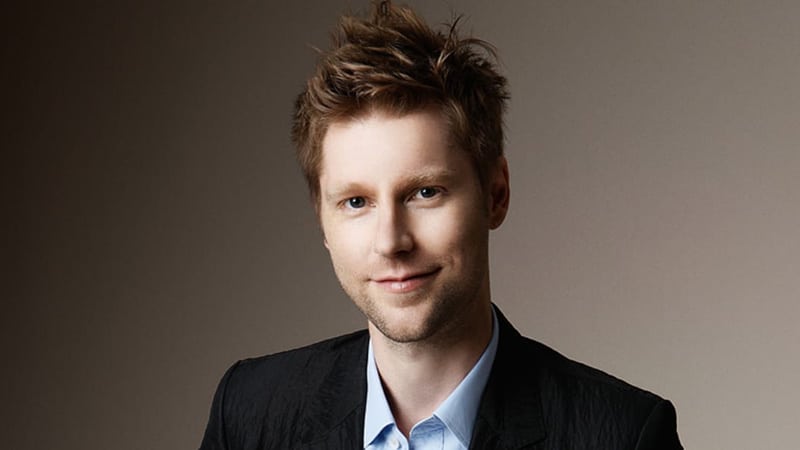 Christopher Bailey announced his departure from Burberry, Condé Nast terminated the print edition of Teen Vogue, and Victoria's Secret revealed this year's fantasy bra. Discover these stories and more as we unveil this week's top international fashion news.
Christopher Bailey to Depart Burberry
This week, Burberry announced the end of an era. Designer Christopher Bailey, who has been with the brand for close to 17 years, will be leaving the British fashion house early next year. "It has been a truly inspiring place to work and the decision to leave was not an easy one. I do truly believe, however, that Burberry's best days are still ahead of her and that the company will go from strength to strength with the strategy we have developed and the exceptional talent we have in place," Bailey said in an official statement released by Burberry. While it didn't reveal any specifics as to why the designer is moving on, Bailey said, he was looking forward to pursuing new creative projects. After his departure at the end of March, he will continue to support Burberry CEO Marco Gobbetti during the transitional period until the end of 2018.
In the statement, Gobbetti acknowledged Bailey's vital contribution to the transformation and success of the brand. "While I am sad not to have the opportunity to partner with him for longer, the legacy he leaves and the exceptional talent we have at Burberry give me confidence in our future." Christopher Bailey first joined the brand in 2001 as the design director, before being promoted to creative officer and CEO in 2014. In 2016, he handed the position to Marco Gobbetti. Bailey completed his design education at London's Royal College of Art in 1994 and worked with Donna Karan and Gucci before finally putting Burberry back on the fashion map at the beginning of the century.
Condé Nast Terminates Teen Vogue's Print Edition
After servicing American teens for more than a decade, Condé Nast has decided to discontinue the print of Teen Vogue, thus transitioning the brand to an entirely digital platform. This decision is part of an extensive brand-revamp, which is expected to cut another 2.5 percent of Condé Nast's workforce this year. While the magazine's publishing frequency was already reduced in 2016, its online presence has experienced vast growth under digital editorial director Phillip Picardi over the last couple of years. "They really came into their own during the election and the fact that they provide accessible current affairs for a young audience is really pioneering and exciting for a teen magazine," Fashion Monitor's Sarah Penny told the BBC. A Condé Nast spokesperson said to the same that although regular print issues will be terminated, they are exploring the possibility of occasional Teen Vogue special editions.
As established publishing professionals still gaze upon the digitalisation of media with a critical eye, Sarah Penny thinks that magazines such as Teen Vogue may do better in an online environment due to their younger audience. "They're really the first demographic to have grown up with a digital presence from birth so naturally have an incredibly strong affinity with online consumption – even more so than millennials." While the closure of Teen Vogue's print edition may represent the end of an era for some, it signifies a new beginning to many others.
Victoria's Secret Reveals the 2017 Fantasy Bra
With less than a month to go until the annual spectacle that is the Victoria's Secret Fashion Show, the anticipation around what looks the VS angels are going to wear is rising. One of the yearly highlights of the event is the highly coveted Victoria's Secret fantasy bra – and who's going to wear it. This year, the honour goes to five-time show veteran Lias Ribeiro. It will be her first time wearing the multi-million dollar piece. Thus, the Brazilian model is joining the angel ranks of Candice Swanepoel, Adriana Lima and Gisele Bundchen. For her, learning that she was this year's 'chosen one' was a very emotional experience. "I couldn't believe it when they told me. It was beautiful," Ribeiro told People magazine. "I never cried so much in my entire life – and I have a baby."
Entitled Champagne Nights, this year's bra is valued at two million US dollars. Designed exclusively for Victoria's Secret by jeweller Mouawad, the piece weighs in at a solid 600 carats and is embellished with diamonds, yellow sapphires and blue topaz, framed in 18-carat gold. Close to 6000 stones were handset on a Victoria's Secret Demi Bra, taking about 350 hours to complete. Last year's creation was valued at a whopping three million US dollars and was worn by VS angel Jasmine Tookes. The Victoria's Secret fashion show will be aired from Shanghai on November 28 on CBS – an Australian broadcaster has not yet been confirmed.
Investigation Launched Into Underaged Model's Death
Russian authorities have launched a criminal investigation into the death of 14-year-old model Vlada Dzyuba after participating in a 13-hour fashion show last week. The Russian-born teen was on a three-month assignment in China as part of Shanghai Fashion Week. A closer look at the circumstances of the young girl's death is meant to shed light on whether her passing was the result of neglect by her management. According to reports, Dzyuba was not covered by overseas health insurance during her trip, although her contract with Esee Models in Shanghai required her to enrol before her arrival. Zheng Yi, Esee Models' chief executive, rejected claims that the girl was overworked during her stay. "Most of her work was completed within eight hours," he told a Chinese newspaper. "Her workload was moderate compared with other models."
However, just a few days before her death Dzyuba called her mother in Russia to tell her she was exhausted but scared to seek medical treatment because of her lack of insurance. She was rushed to the hospital on October 25, where she diseased a couple of days later due to multiple organ failures. Under the Chinese law, children under the age of 16 are permitted to work eight-hour days, while in Russia, the teenager was only allowed to work three hours per week. Model scout Dmitry Smirnov, who negotiated her contract with Esee Models, expressed his grief over the passing of the young model on social media but insisted at the same time that there was no connection between her death and her work as a model. "It is a terrible tragedy," he wrote.
BoF Announces Best Global Fashion Schools of 2017
This week, Business of Fashion released its annual ranking of the top fashion schools in the world. Having surveyed more than 11,000 students, the list represents the only completely independent assessment of fashion related higher education institutes around the globe. The ranking is judged according to the school's global influence, learning experience, and the long-term value offered by the course. To no one's surprise, London's Central Saint Martins is again dominating the undergraduate and graduate category this year with an overall approval ranking of 95 percent. Second and third places in the first division were inhabited by Parsons School of Design in New York and the Royal Academy of Fine Arts Antwerp. In the graduate rank, the Royal College of Art in London was placed third while IFM Paris attained the runner-up status.
The latter also topped the listing of the best fashion business programs in the world. UAL's London College of Fashion acquired the second place in this category. Two Australian institutions made it into the higher ranks of the listing as well this year: Melbourne's RMIT was ranked number 19, while the fashion program of the University of Technology Sydney was voted 14th. If you are dreaming about an exciting career in the global world of fashion, these are the schools you should consider according to BoF.
SUBSCRIBE TO OUR NEWSLETTER
Subscribe to our mailing list and get interesting stuff and updates to your email inbox.