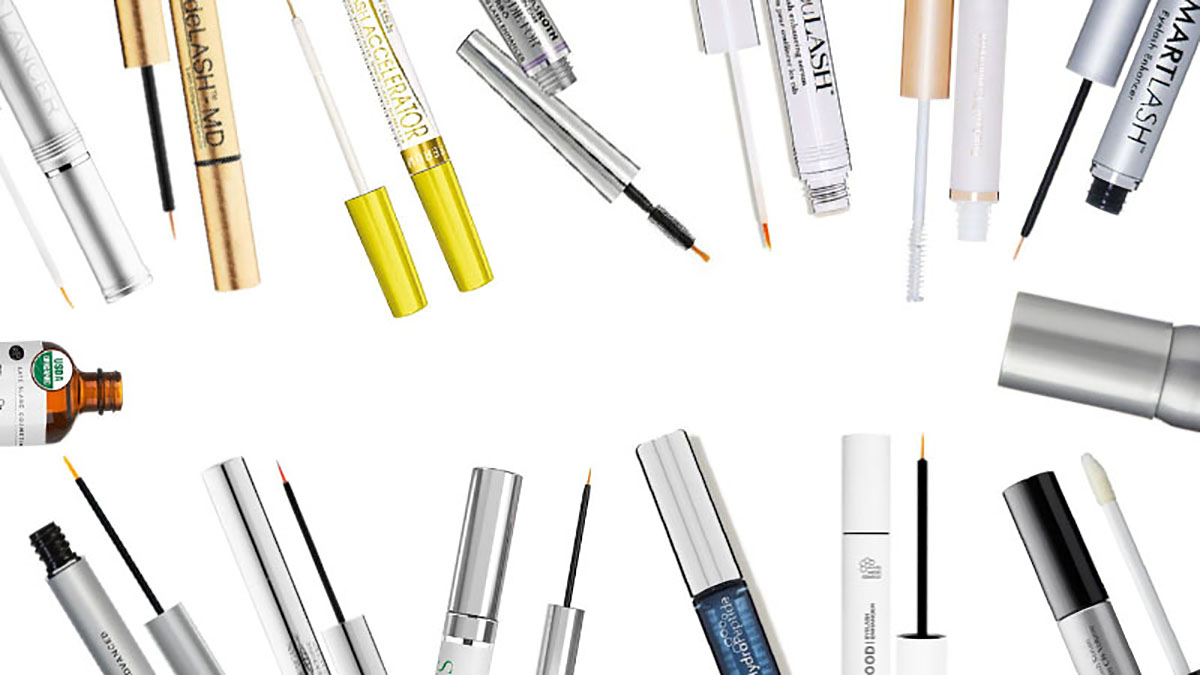 Move away from mascaras, falsies, and extensions in your quest for stunning lashes, with eyelash serums. These products aim to improve the growth, length, and thickness of your eyelashes. If you decide to give it a go, there's a couple of key active ingredients to look for. First is biotin, a B vitamin that strengthens the hair's keratin. Then, there's peptides, panthenol, or hyaluronic acid, all of which restore moisture to the lashes, reducing breakage and making them look thicker. However, before you buy, do make sure to check the labels, and always perform a spot allergy test just to be safe. At the moment, Latisse is the only FDA-approved prescription-strength eyelash serum that's been scientifically proven to work. However, there are many popular over the counter serums available, some of which we've listed below. Just remember that results will vary.
1. Dr. Lara Devgan Scientific Beauty Platinum Long Lash Serum
Dr. Lara Devgan is one of New York City's leading plastic surgeons, and along with her signature treatments, she's released a line of luxury skincare products. The Platinum Long Lash Serum is part of that range. The active ingredients in the formula are vitamin B5, Phyto-peptides, and clover flower extract. They improve the hair follicles, and provide nutrients from the roots to the tips, to result in longer, thicker eyelashes. To use, simply apply a small amount to the base of clean, dry eyelashes, once or twice a day. Once it's dry, you can continue with your eye makeup and mascara as normal.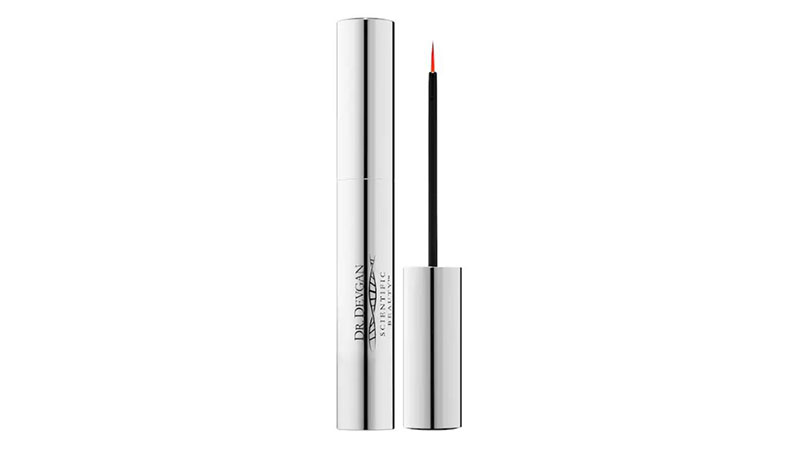 2. Grande Cosmetics GrandeLASH™ — MD Lash Enhancing Serum
GrandeLASH™ — MD Lash Enhancing Serum was the first product to come from Grande Cosmetics back in 2008 when Alicia Grande was running the business from her kitchen table. Now a global brand, their cult-favorite eyelash serum, is award-winning. When it comes to the ingredients, L-Proline, which is an amino acid, helps to fortify lashes, while hyaluronic acid hydrates and conditions. It also contains a botanical extract blend, which strengthens the hair follicles and glycosaminoglycans, which boost resiliency. With regular use over three months, it promotes longer, thicker-looking lashes.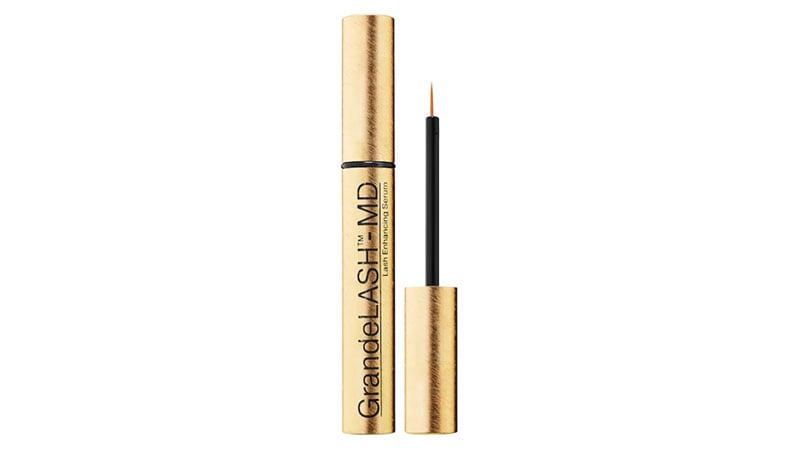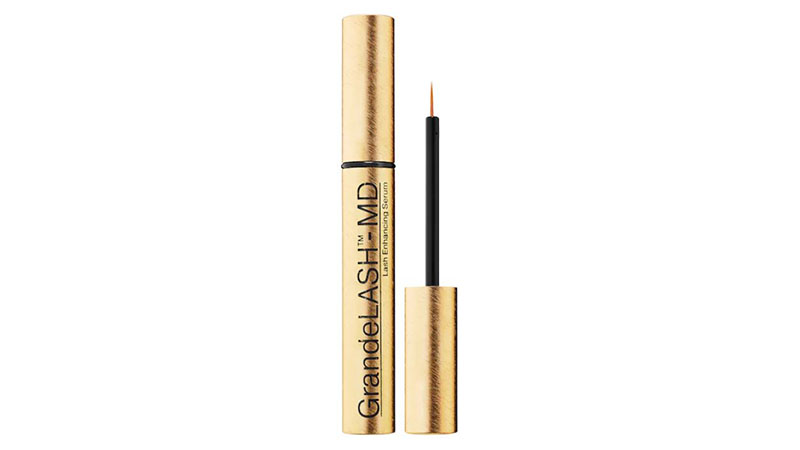 3. Revitalash Advanced Eyelash Conditioner
Designed to address aging and stress in the eyelashes, the Advanced Eyelash Conditioner from Revitalash has a finely calibrated formula. The serum contains the exclusive Biopeptin™ Complex as well as peptides, antioxidants, and amino acids. Together, these ingredients protect your eyelashes from breakage, improve flexibility and moisture, and defend against environmental aggressors. The company was formed in 2006 when founder Dr. Michael Brinkenhoff wanted to develop something to help his wife Gayle feel beautiful while she battled breast cancer. The eyelash conditioner was that product. Nowadays, the product line has expanded to lash, brow, and hair focused cosmetics, and the company donates a portion of profits to breast cancer research initiatives.

BUY
4. Rimmel Lash Accelerator Serum
If your eyelashes are short, or have been broken off and damaged with makeup use, then bring them back to life with the Rimmel Lash Accelerator Serum. The formula uses Rimmel's Grow-Lash Complex with Procapil to replenish and nourish your lashes. The hybrid applicator also makes it easy to use on your eyebrows, which is excellent if yours are thinning or overplucked. The gel itself is transparent and dries quickly, so it doesn't matter how fair or dark your hair is, you'll be ready and looking good in no time.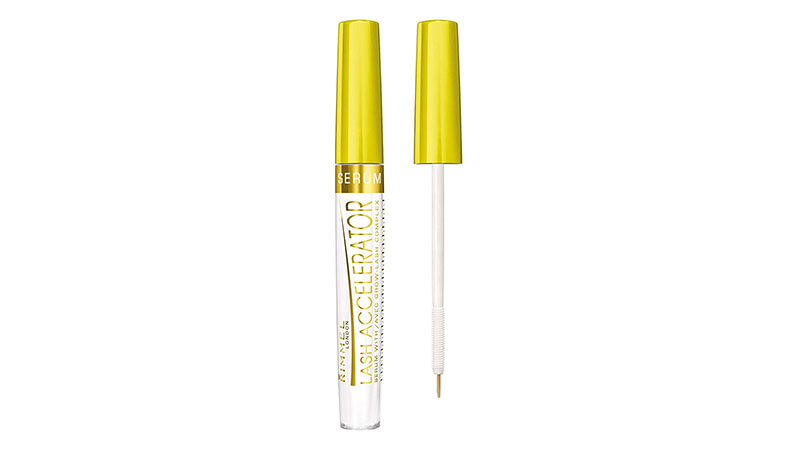 5. Organys Lash & Brow Booster Serum
The Organys Lash and Brow Booster Serum is packed full of goodness to improve the look of your eyelashes. Professional-grade pro-keratine peptides target length and thickness, while green tea fights stress. Then, nettle root fortifies while saw palmetto strengthens. This serum works on both eyelashes and eyebrows to promote a thicker, fuller, more healthy look. Plus, all the ingredients in Organys products are plant-based and vegan, while still being effective.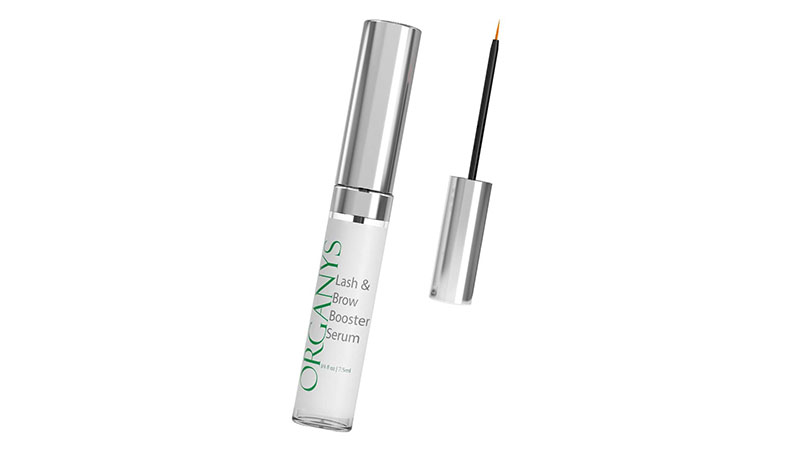 6. Peter Thomas Roth Lashes to Die For Turbo Conditioning Lash Enhancer
Take your lashes to the next level with this ultra-nourishing eyelash serum from Peter Thomas Roth. It contains an 11% peptide complex and biotin, as well as 10% conditioning complex, aloe vera, and Tahitian plankton extract. These ingredients combined improve the length and fullness of your lashes, and also soften and moisturize to improve resiliency and flexibility. Add in vitamins A and E, which also nourish and contain antioxidants, and you've got a potent serum. Plus, the dual-action brush comprehensively and efficiently coats your eyelashes for optimum results.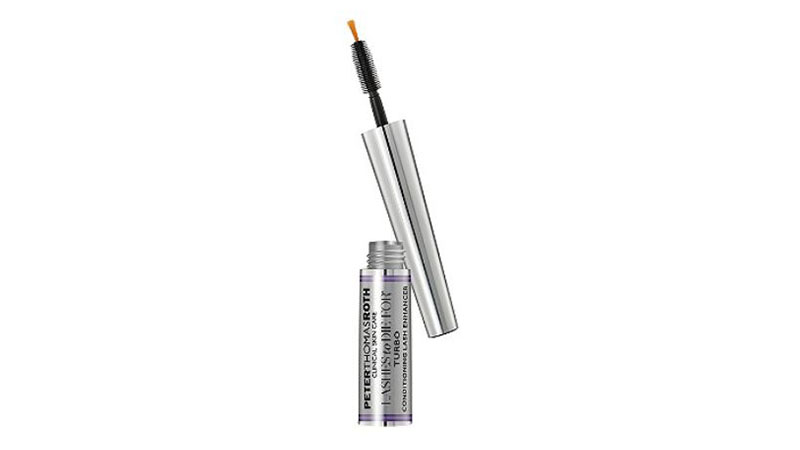 7. Vichy LiftActiv Eyes and Lashes Serum
Unlike other serums that only target lashes, this product from Vichy targets both the eyelashes and entire eye area. It contains rhamnose to reduce signs of aging, including fine lines and wrinkles, as well as ceramides that hydrate your eye contour and eyelashes. Hyaluronic acid also adds moisture and plumps the area. The serum is easy to use; simply apply one drop to your fingertips twice daily and gently massage it across your entire eye area, including eyelids, under eyes, and lashes.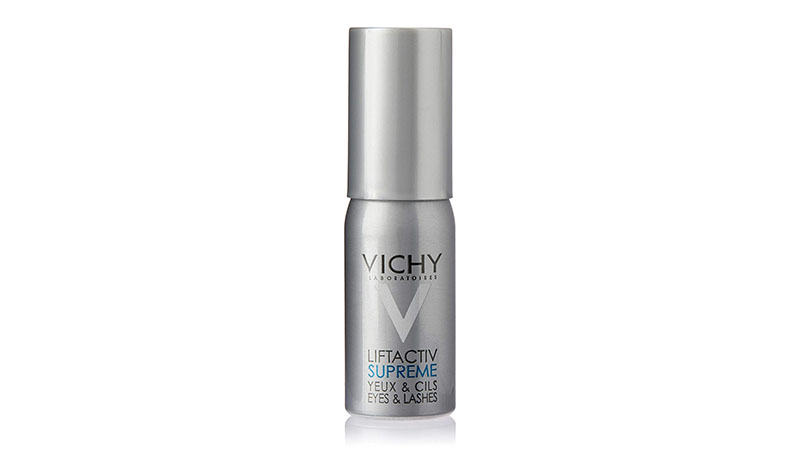 8. SmartFX The Original SmartLash Eyelash Enhancer
A potent combination of biotin, peptides, and panthenol makes SmartFC SmartLash Eyelash Enhancer an incredibly popular over-the-counter eyelash serum. It's a non-irritating formula that, with regular use, will hydrate, restore, and strengthen your lashes, so they appear fuller and longer. All you need to do is use the precision applicator brush to apply the serum to the base of your clean, dry eyelashes in both the morning and evening.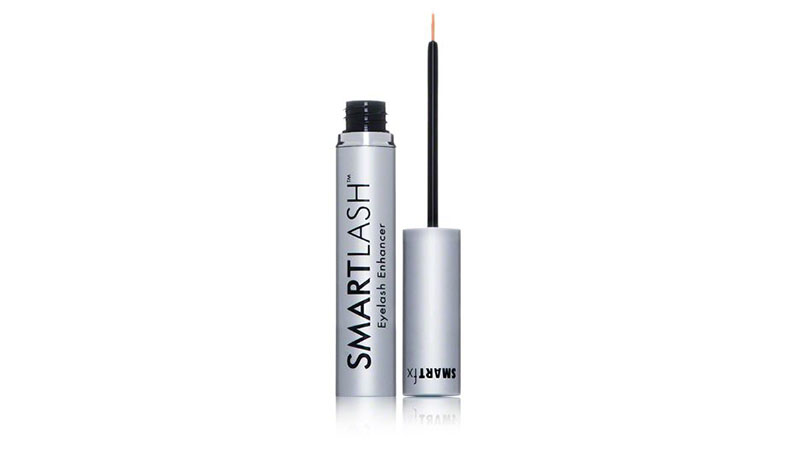 9. Shiseido Full Lash and Brow Serum
Japanese company, Shiseido, was founded in 1872, and since then, they've created an innovative, tech-lead personal care range. The Full Lash and Brow Serum is no exception. It reinvigorates sparse and damaged eyelashes and eyebrows with its high-performance formula. The inclusion of arginine adds extra conditioning, for softer, moisturized hairs, that are less likely to break. Application is easy with the flock-tipped wand, as you can efficiently reach between and along the lashline.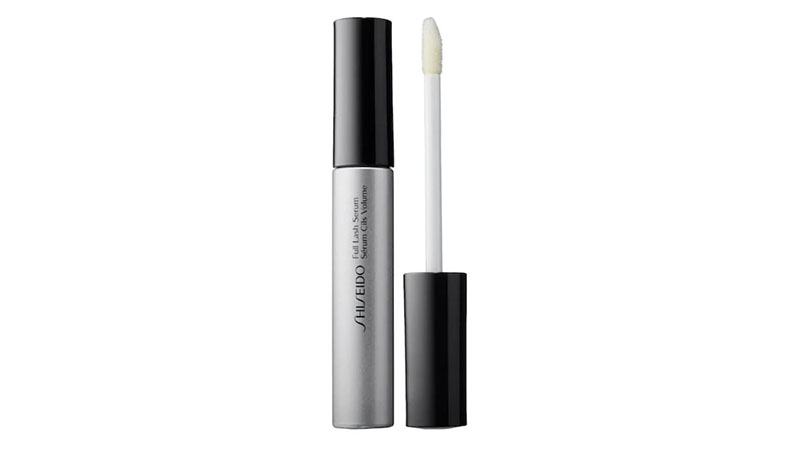 10. Jane Iredale PureLash Extender and Conditioner
Enhance the thickness and length of your eyelashes with the Jane Iredale PureLash Extender and Conditioner. You can use this as a primer for your mascara; as a conditioner at night; and also for revamping your eyebrows. The formula contains nourishing ingredients, including panthenol, sweet almond extract, algae extract, and wheat proteins. This combination results in stimulation, antioxidant-rich nourishment for optimum growth conditions, and thickening from root to tip.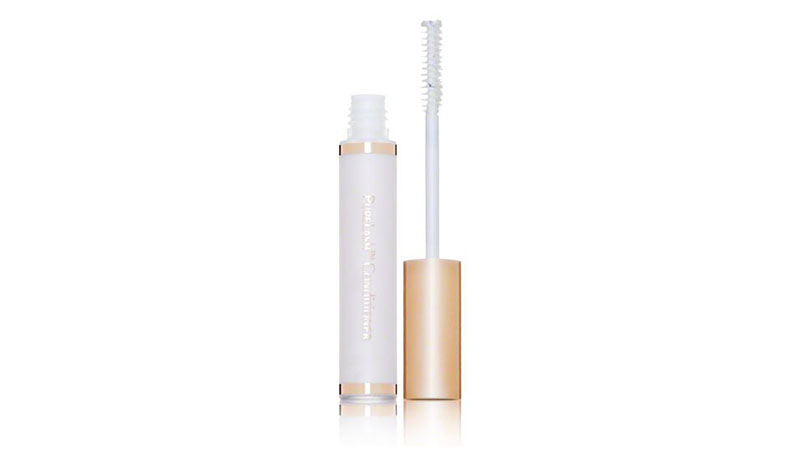 11. HydroPeptide Lash — Longer Fuller Lusher
HydroPeptide combines epigenetic science and luxury formulas to create skincare that boosts both your health and beauty. Their eyelash serum includes powerful ingredients such as peptides, biotin, and folic acid. These work together to energize lash growth, improve the quality of the hair follicles, and prevent further thinning in both your lashes and brows. Plus, hyaluronic acid adds moisture while antioxidants fight against environmental damage.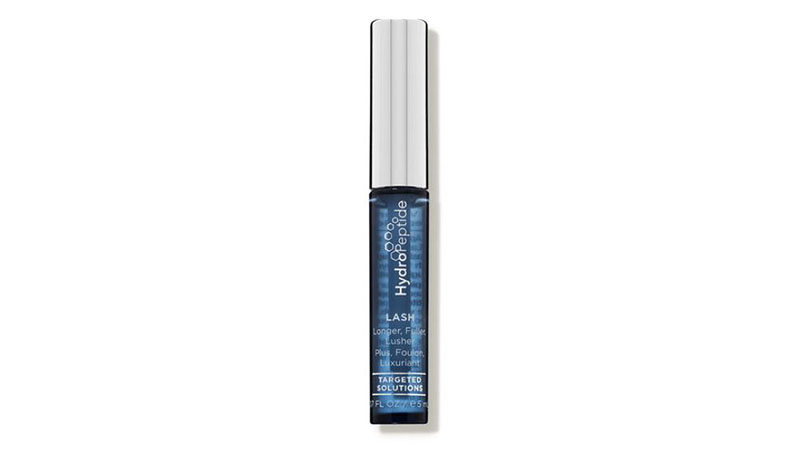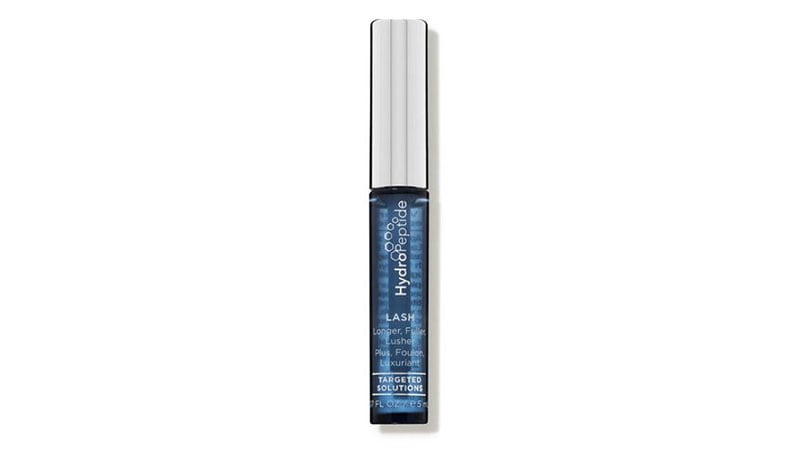 12. LashFOOD Phyto‐Medic Eyelash Enhancer
Reverse the damage caused by makeup and curling by using the LashFOOD PhytoMedic Eyelash Enhancer. The proprietary blend of powerful ingredients includes peptides, Phyto-medic complex, soy protein, arginine, aloe barbadensis leaf juice, and Panax ginseng root extract. Each component of this serum performs a different role in repairing and improving your eyelashes. From hydration and growth promotion to hair loss prevention and protection from free radicals, it's a potent formula. Use it twice daily, applying to clean skin along the lashline like liquid eyeliner. Let it dry completely before applying your usual makeup and other beauty products.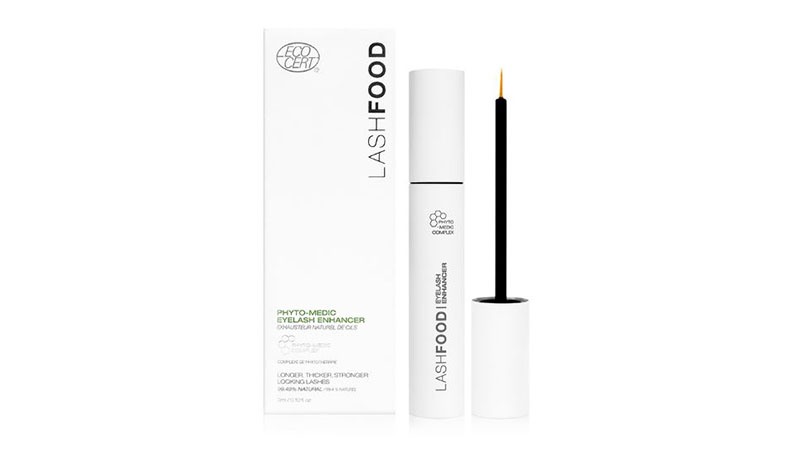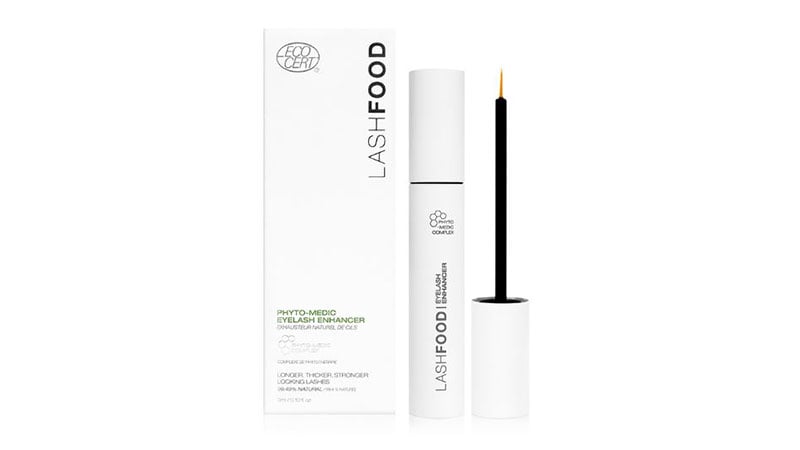 13. NeuLASH Lash Enhancing Serum
NeuLASH Lash Enhancing Serum is a non-irritating gel that improves the appearance of thin or damaged lashes. Enjoy a healthier look with polypeptides that strengthen the hairs, and pumpkin seed extract that promotes increased eyelash volume. Next, sodium hyaluronate boosts hydration meaning your lashes will be softer, more flexible, and shinier. The formula also contains powerhouse ingredients including biotin, hyaluronic acid, peptides, and panthenol — all the items you want to see on your eyelash serum label.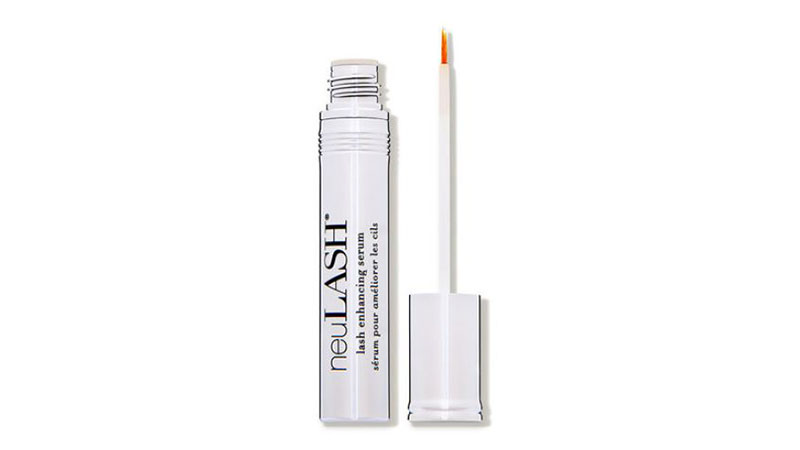 14. Lancer Skincare Lash Serum Intense
Get luscious lashes with this lightweight serum from Lancer Skincare. Dr. Harol Lancer, the man behind the brand, has three decades of dermatological practice under his belt and has treated some of Beverly Hills' most beautiful people. The Lash Serum Intense contains biotin and panthenol to promote healthy, strong eyelashes, as well as glycosaminoglycans for nourishing hydration. Finally, pumpkin seed extract also has essential fatty acids to boost the thickness of your lashes.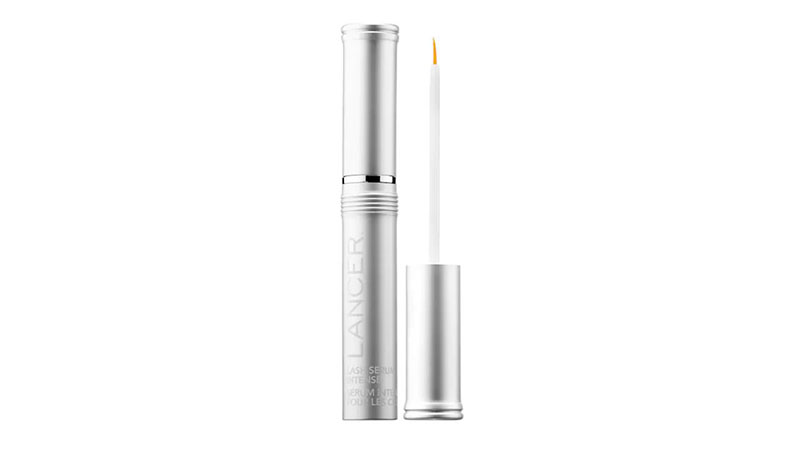 15. Kate Blanc Cosmetics Castor Oil
If you're after a more natural approach to boosting your eyelashes, this certified organic castor oil is a great option. The amber bottle protects the oil from UV damage, and the kit also comes with a dropper as well as eyelash and eyebrow tools to make application easy. All you need to do is apply a tiny amount onto your eyelashes before bed each night. Plus, castor oil has other beneficial uses, including as a skin moisturizer, hair treatment, and is great for your fingernails and cuticles.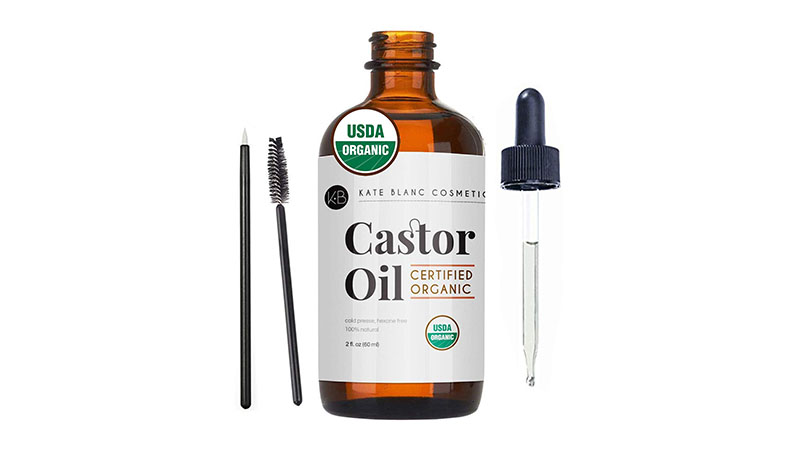 FAQs
Does eyelash serum really work?
For eyelash serum to work, it has to affect the growth cycle of the hair. Only one product called Latisse, which is an FDA-approved treatment has been proven to make eyelashes grow.
Do eyelash serums make your eyelashes fall out?
Your eyelashes will not fall out by using eyelash serums. Because each individual lash is in its own phase of the growing cycle, it's normal for a few lashes to fall out most days.
What happens if you stop using eyelash serum?
Eyelash serums give your lashes a boost when they're in the growth phase of the growth cycle. When you stop using the serum and the growth cycle has run its course, they will shed and grow back to their normal length.
How can I regrow my eyelashes naturally?
To grow your eyelashes naturally, eat a healthy diet rich in protein, biotin, vitamins A and C, niacin, and iron. Always remove your makeup at night and clean your eyelashes thoroughly. Also, don't use eyelash extensions for an extended period of time.
SUBSCRIBE TO OUR NEWSLETTER
Subscribe to our mailing list and get interesting stuff and updates to your email inbox.