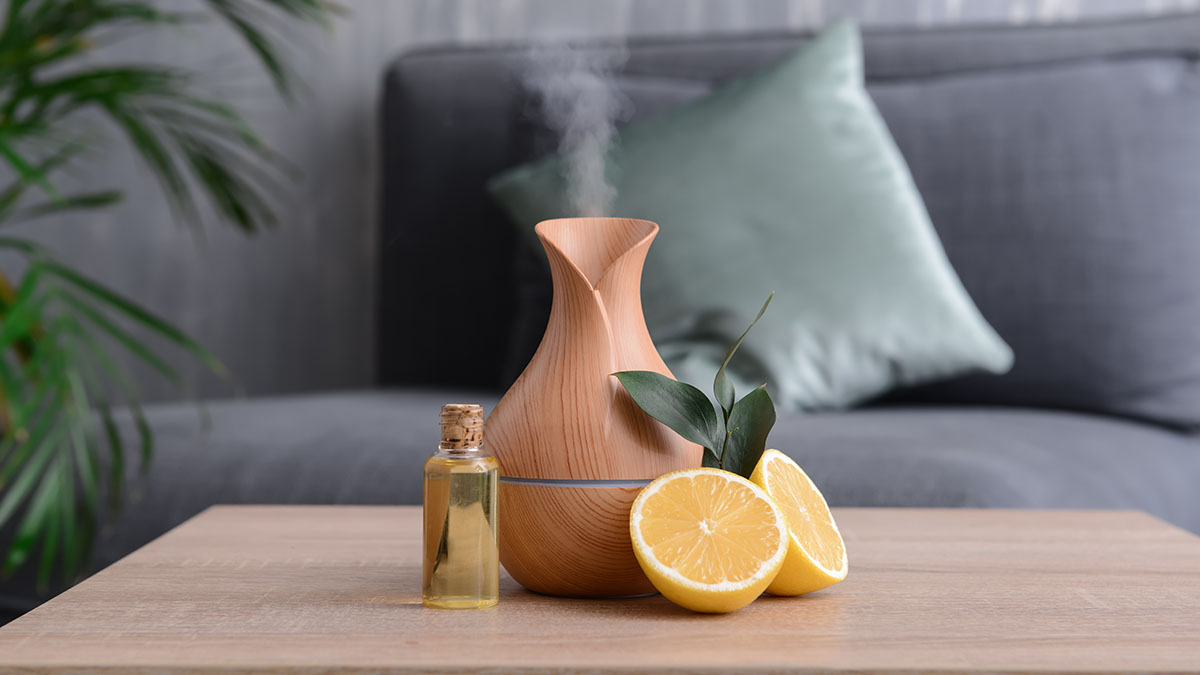 During stressful times, there are a few easy ways to help you relax. Whether you're a fan of meditation, reading a book, or taking a long bath, sometimes the environment you surround yourself in can dramatically change the way you feel. A popular option is to begin using a diffuser. These devices can offer a fragrance throughout your space, and help with stress and anxiety reduction. There are four different types to choose from – nebulizing, ultrasonic, heat, and evaporative – each offers its own functions that suit everyone differently. It's best to avoid using a diffuser around pets as they can be toxic to them. If this is your first venture into essential oils, or you need a new diffuser, here are some of the best products on the market right now, that can help create a great smelling home.
1. VicTsing Essential Oil Diffuser
Create a calming presence in your home using the VicTsing diffuser. The aromatherapy humidifier offers a range of functions, including two types of mists and ten-hour performance. There are timer settings for peace of mind, and the whisper-quiet functionality lets you relax without hearing a sound. The wood grain finish comes in three colors, so it can easily blend with your home decor. Let beautiful scents surround your home and enjoy the pure environment whenever you need it.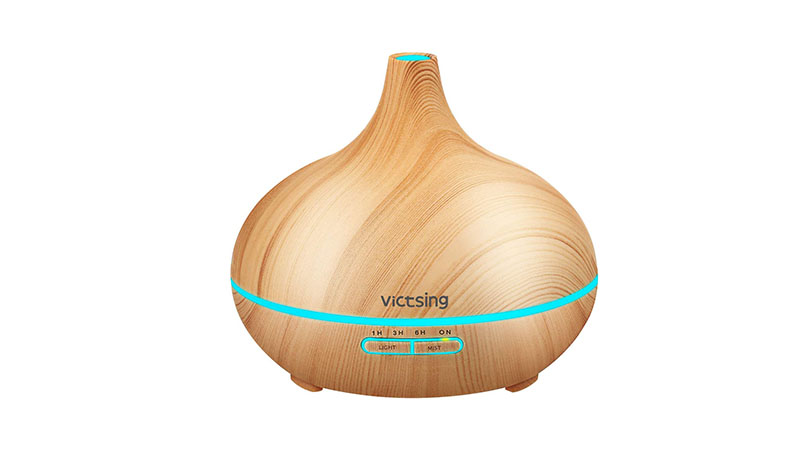 2. URPOWER Essential Oil Diffuser
This essential diffuser freshens up your home and elevates your decor as soon as you turn it on. The deep mahogany finish suits a myriad of styles, and the LED colors that light from within will add an extra touch of ambiance. This diffuser isn't just a great way to create a relaxing environment, but it's also small enough to feature in your home office or the living room. Watch as you turn your space into a cozy home with this fantastic device.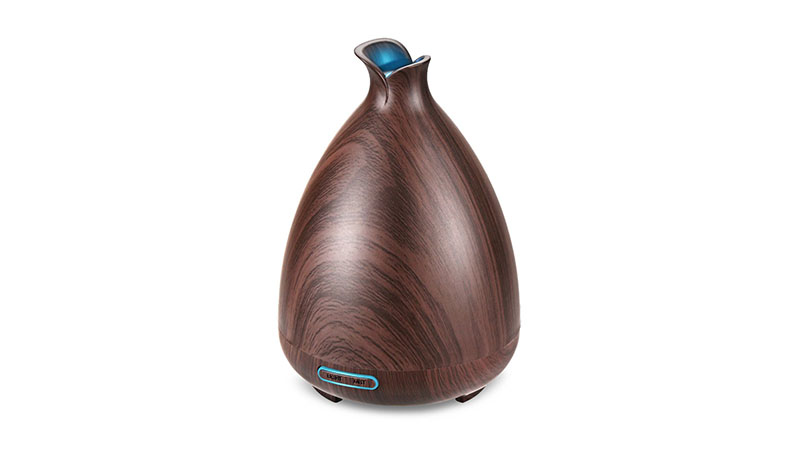 3. Bizond Essential Oil Diffuser
Let soothing scents travel throughout your home with this futuristic-inspired humidifier. The diamond shape is stunning to look at, and the LED lights create an ambient environment that will help you relax after a long day. Keep this in your living room, study, or even in the kitchen – it's a great way to support therapeutic meditation and is also a cute nightlight.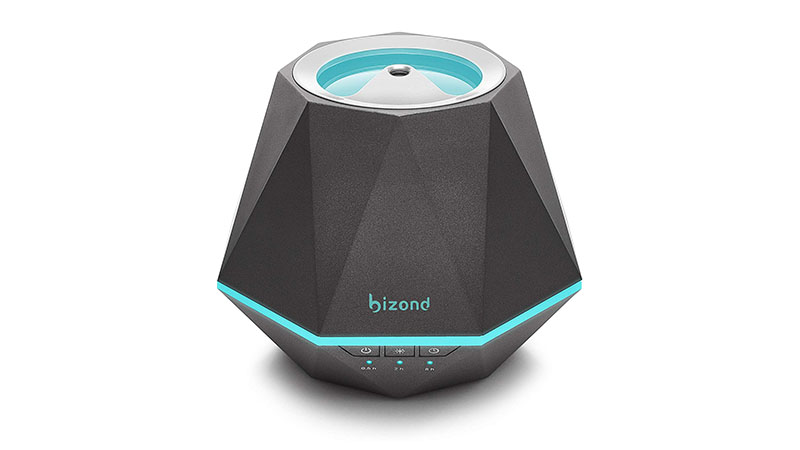 4. ASAKUKI Essential Oil Diffuser
Fill your home with light and soothing essential oils thanks to this beautiful diffuser, which also functions as a humidifier. With seven LED colors to choose from, your space will instantly become a sanctuary to help you relax. Use this for meditation, a fragrance for your home, or to reduce dust in the air. The subtle mahogany touches at the bottom helps blend the device into your decor so that it will look beautiful in any setting.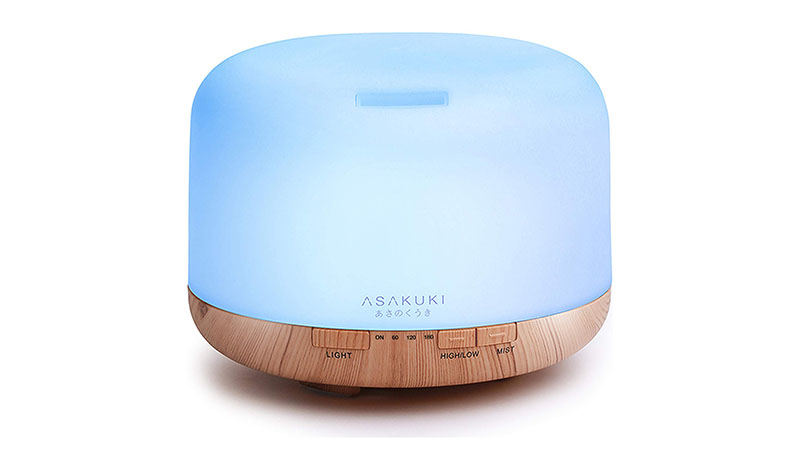 5. Aroma Essential Oil Diffuser
Help relieve allergies, create a calming atmosphere, and enjoy a lovely aroma throughout your space – this humidifier does it all. The LED lights fill the space with warm and soothing colors, and there are several to choose from to best suit you. With a self-timer and Ultrasonic diffusing feature, you can relax and let go of your stress smoothly.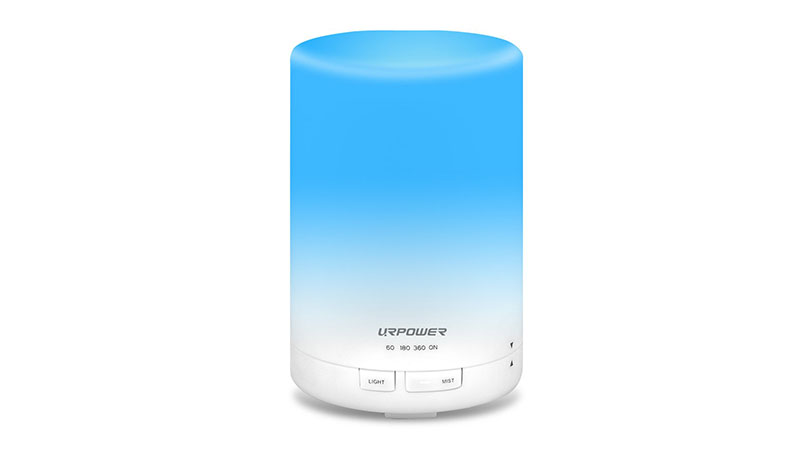 6. Pineapple Essential Oil Diffuser
Freshen up your environment with this funky pineapple diffuser. Not only is it cute as a button, but it's also a great way to help you relax throughout the day. The Ultrasonic diffuser offers whisper-quiet performance and provides a vibration frequency of 2.4 million times per second, filtering out pollutants from the air. The quirky ceramic outer comes in white, but you can change the shade thanks to its LED light modes. Let this device helps transform your space into a comforting home instantly.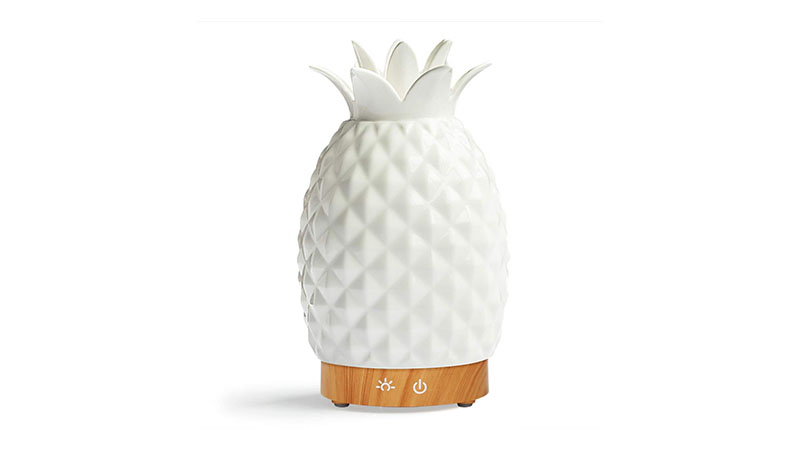 7. Breathe Essential Oil Diffuser
Customize your home decor and create a relaxing environment at the same time, using this essential oil diffuser. The classic design flatters almost any decor, and the wood grain finish appears like a part of the furnishings. Fill this device with the essential oil of your choosing, and let your relaxation flow. The BPA-free structure is medical grade and friendly for use anywhere in your home.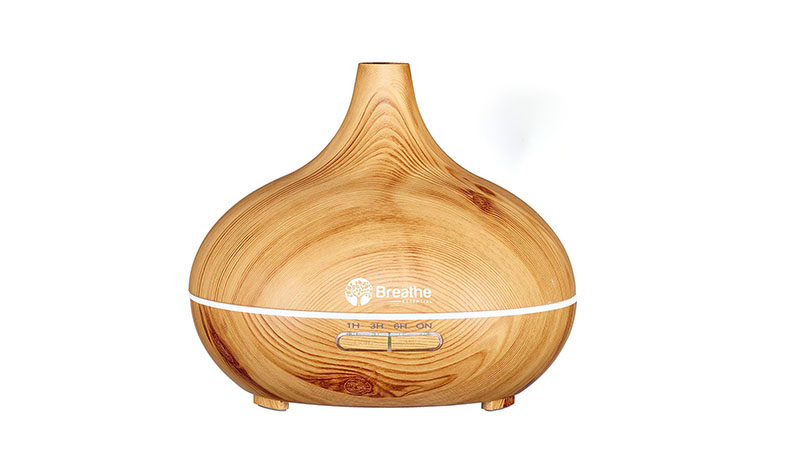 8. Glass 200ml Galaxy Premium Humidifier
Let the beauty of the fireworks feature in your home with the added benefits of essential oils with this humidifier. This 3D aromatherapy device features LED colors that will illuminate any space. Whether you use this as a night light, a meditation technique, or just a way to create a pleasant experience in your home, this is the perfect way to do it.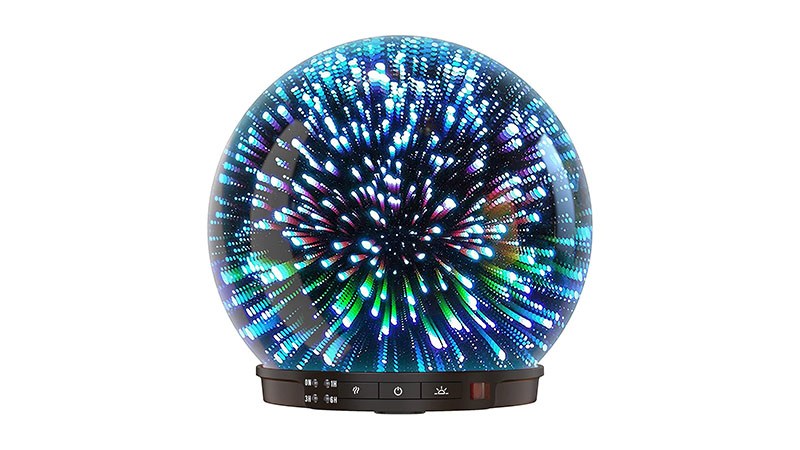 9. InnoGear Diffuser for Essential Oils
Enjoy a smooth scent and comfortable surroundings, and elevate your decor with this diffuser. The device is also a humidifier and a vaporizer- the mist is cool to the touch and subtle for your home. With an easy to clean system and self-timer, your mind will be at ease.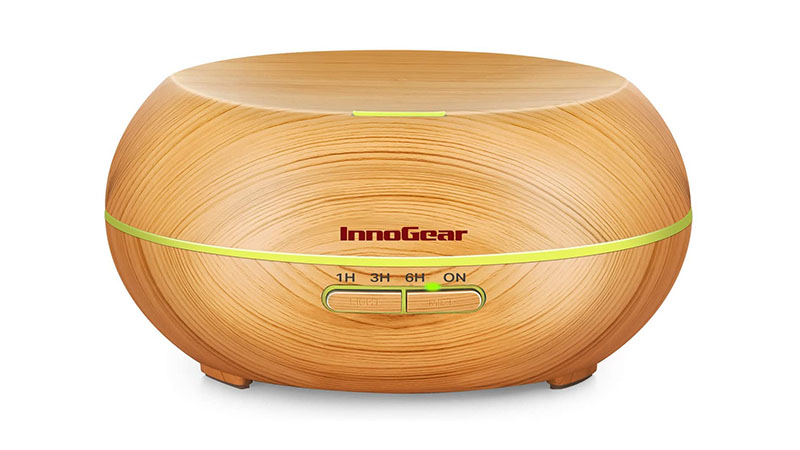 10. Smiley Daisy Essential Oil Diffuser
This small and mighty essential oil diffuser is perfect for an apartment, office space, or anywhere you prefer. With six hours of running time and a subtle aroma of essential oils, you can comfortably relax and relieve allergies and asthma. Only five drops are needed to let the beautiful scents travel throughout your home.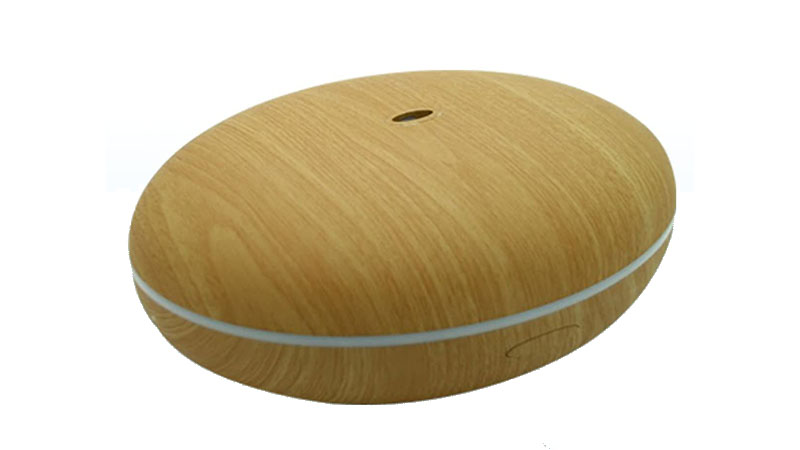 11. Exqline Diffuser for Essential Oils
Sometimes you have to go big or go home, and with this large diffuser, you can do both. The device offers a 270-degree rotation to help diffuse the aroma perfectly across your home -the soft and quiet performance allows you to use it at night or throughout the day. This diffuser also serves as a humidifier, it is perfect for larger areas, and has an aromatherapy scent coverage of up to 450 sq ft.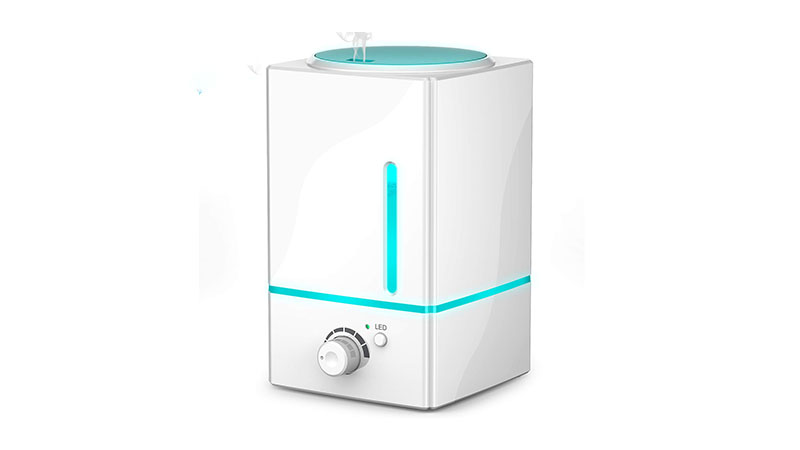 12. GuruNanda Essential Oil Diffuser
Lift the mood and relieve stress throughout your home with this GuruNanda diffuser. The modern design is easy to match with almost any decor, and the LED colors add an illuminated effect to your surroundings. It's a perfect option for a nightlight or a relaxing addition to your yoga session. It covers up to 200 sq ft, and the soft mist envelops the room with ease.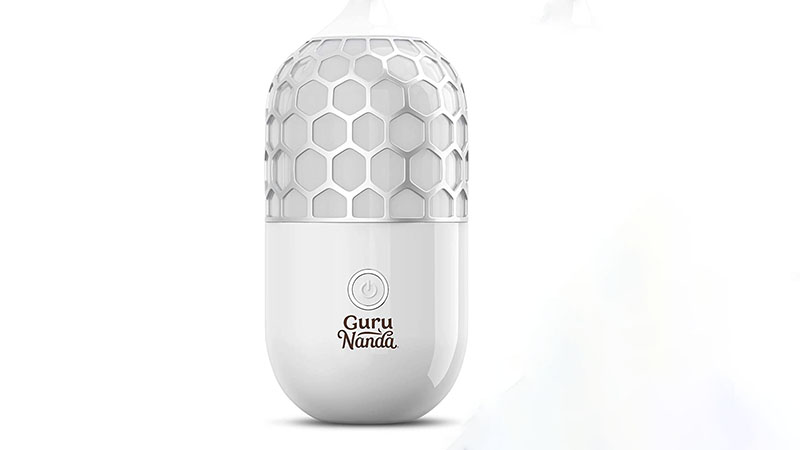 13. Porseme 3D Glass Aromatherapy Ultrasonic Humidifier
Why have any diffuser in your home when you can have a piece of art as well? This stylish glass device is hand made, featuring a stunning pattern with a piercing blue shade. If that's not the color for you, why not change it with its in-built LED light? There are three timers to choose from, meaning you have full control of the aroma you wish to share throughout your work, living, or workout space.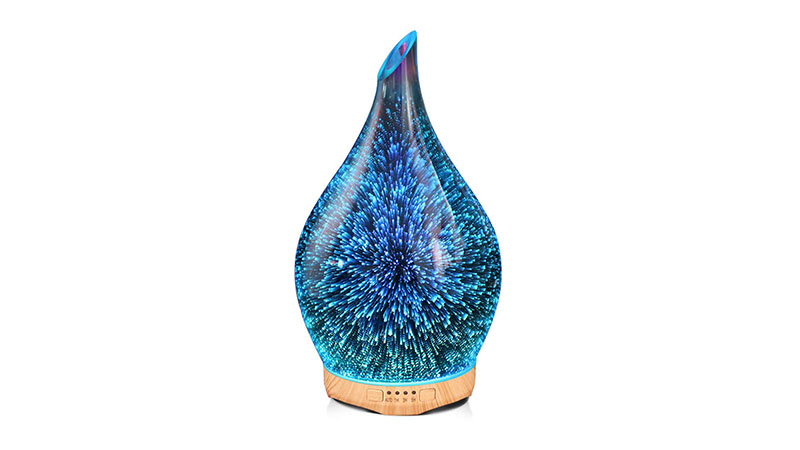 14. doTERRA – Petal Diffuser
Purify the air and keep yourself feeling healthy with this sleek humidifier. The oil diffuser offers a wide-ranging mist, reaching up to 330 sq ft. You can choose from three timers, so you can decide how long you wish to keep it running. Choose from an optional LED color display, or let the aromatherapy do the talking. You will feel at home as soon as you introduce this device into your space.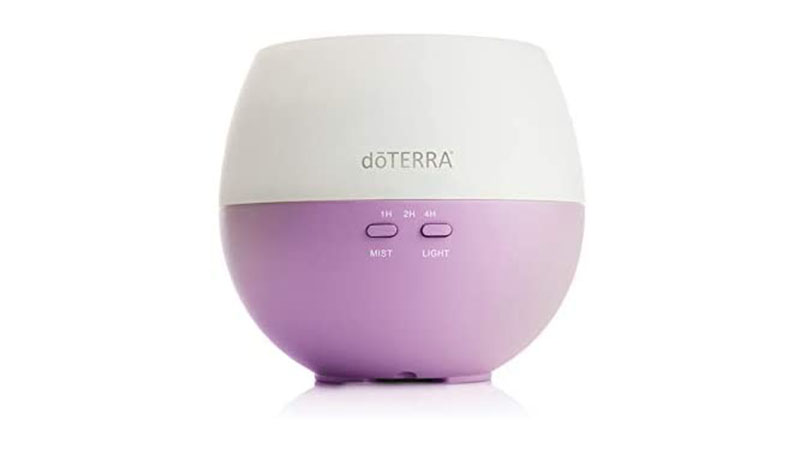 15. Raindrop 2.0 Nebulizing Diffuser
Forget everything you know about diffusers – this one is different. Without using any water, you can let pure essential oils travel throughout your home or office space and help you relax. The BPA-free construction offers a chemical-free performance, and the ELD colors add a special touch to your decor. Whether you use this in a professional setting or your home, it's the perfect option for a healthy environment.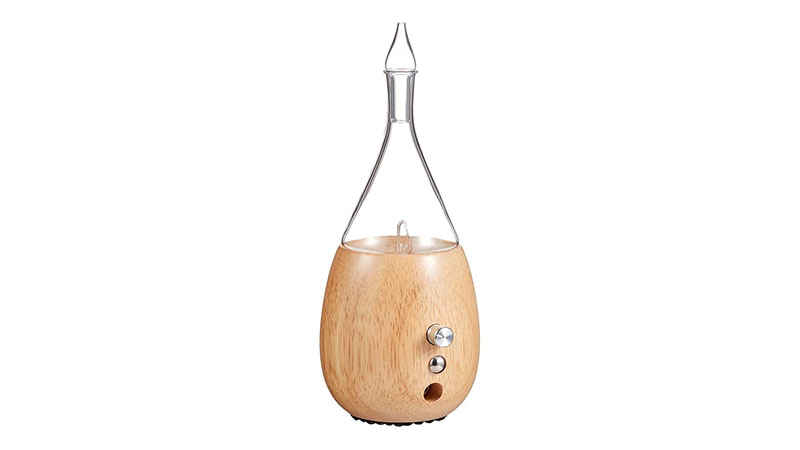 16. Anthropologie Pilgrim Sofia Diffuser
Using nebulizer technology with oak and ceramic construction, you can enjoy soft and relaxing essential oils in your own home. This stylish device features an auto-off function and two-hour run time, so you have full control of the space you're in.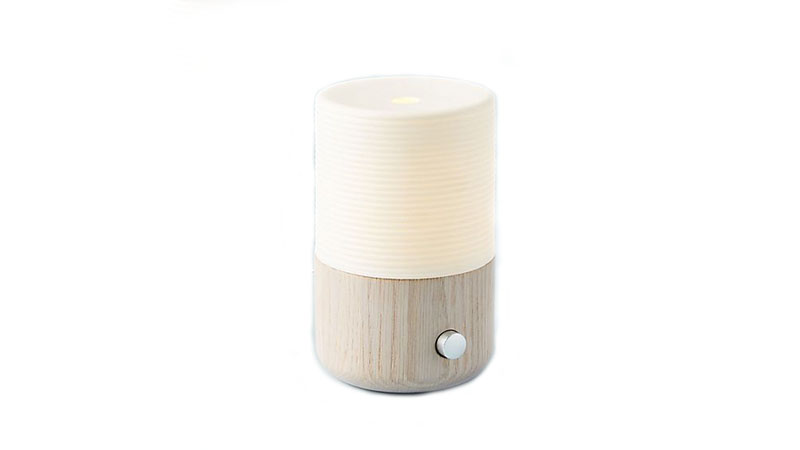 17. SpaRoom® Mysto™ Ultrasonic Essential Oil Diffuser
Keep a trendy environment in your bedroom, living room, or professional space with this diffuser. With a stylish marble finish and sleek round construction, you can match it with your modern decor effortlessly. Choose from three illumination options and its varying automatic run times – this device gives full control of your surroundings and does it in style.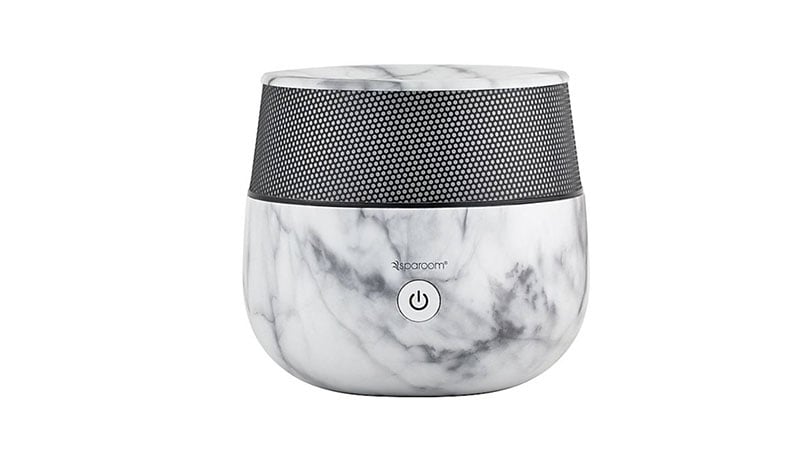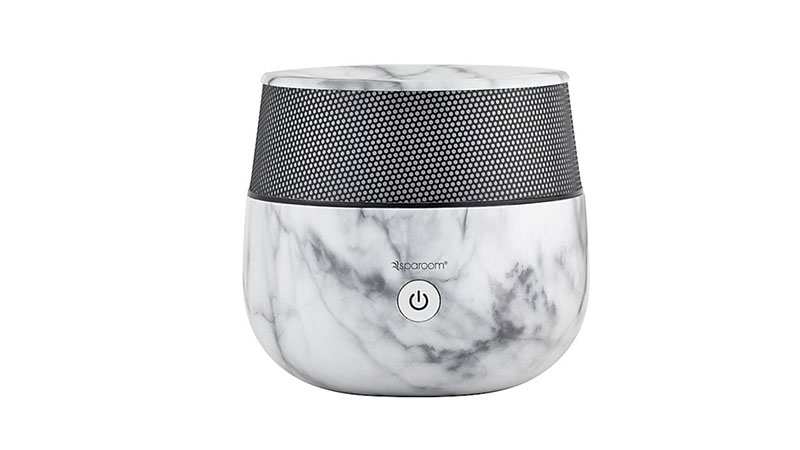 18. Pure Enrichment Natural Essential Oil Diffuser
Add three or five drops of essential oils into this sleek diffuser and let the environment change dramatically. This wood construction looks great amongst any decor, and the 10-hour run time gives you control of the aroma in your space. It is a super quiet and subtle device that can create the perfect surrounding for a workout, meditation, or sleeping.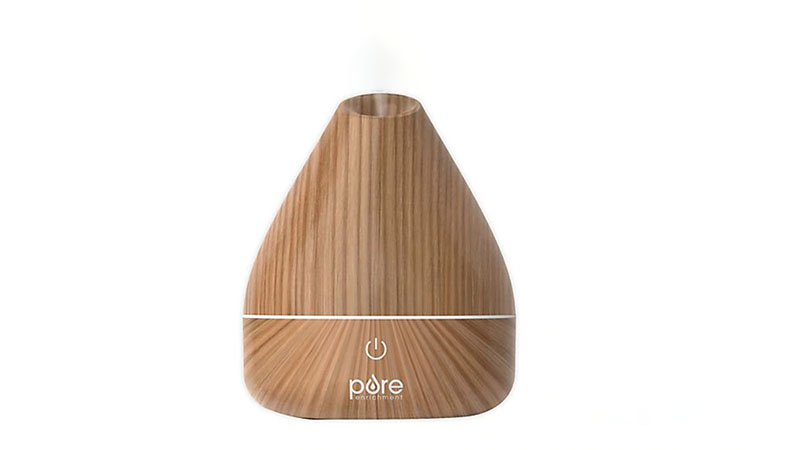 19. ScentSationals Mosaic Ultrasonic Essential Oil Diffuser
Not every diffuser looks the same, and this device is proof of that. This mosaic design is effortlessly beautiful to look at, and the ultrasonic performance is a game-changer. With a 15-hour run time, the humidifying mist is easy to control and calming to experience. Watch as the two color options transform your space into a relaxing home instantly.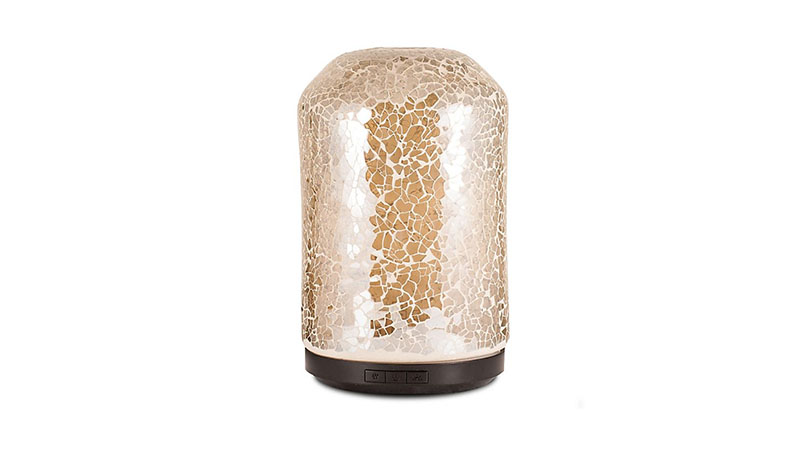 20. PureGlow Crystal Salt Lamp and Diffuser
Combine calming salts and aromatherapy into one with this PureGlow device. The sleek design resembles a stunning natural environment, and the Himalayan salt relieves allergies. You can customize the brightness of the humidifier to your choosing, and let the relaxing effects take over.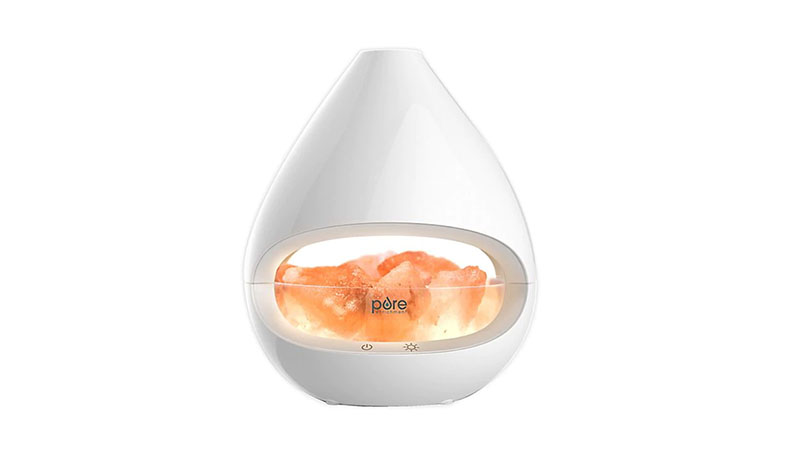 FAQs
How long should you run a diffuser with essential oils?
Use a diffuser over short periods of time: ideally 10-15 minutes, but maximum 30-60 minutes on and 30-60 minutes off. By giving your nose a break, you give your body a break.
What does an essential oil diffuser do?
Essential oil diffusers are devices that are used to disperse essential oils (highly concentrated extracts from flowers, leaves, and other plant parts) into the surrounding air.
Is lavender essential oil poisonous?
Lavender oil is generally not poisonous in adults when breathed in during aromatherapy or swallowed in smaller amounts. It may cause a reaction in children who swallow small amounts.
SUBSCRIBE TO OUR NEWSLETTER
Subscribe to our mailing list and get interesting stuff and updates to your email inbox.