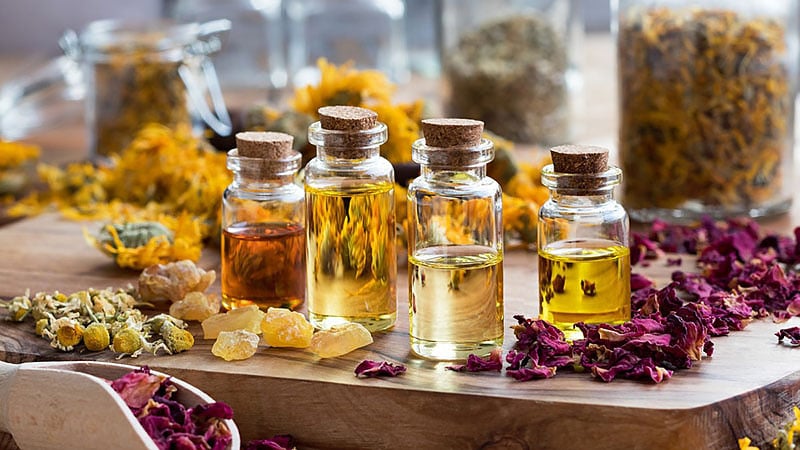 Aromatherapy is one of the biggest trends at the moment. From alleviating stress, anxiety, or even a common headache, there are plenty of ailments that can be treated using these products. If you're just starting with these products or you're a huge fan, there are plenty of companies to choose from. Blend them, roll them on, or add them to your humidifier – the options are endless. These compounds are extracted from plants and can help treat specific ailments. If you're ready to introduce these into your life, here are the best essential oil brands to try.
1. Rocky Mountain Oils
Help boost your immune system and breathe easy with Rocky Mountain Oils. These pure, natural, and therapeutic essential oils help freshen the air and have something that can work for everyone. The company has been around since 2004 and provide skin care, nutrition, and wellness, and offer a myriad of USDA-certified organic products. Whether you're a fan of lavender oil or a blend of multiple, there is plenty to choose from here.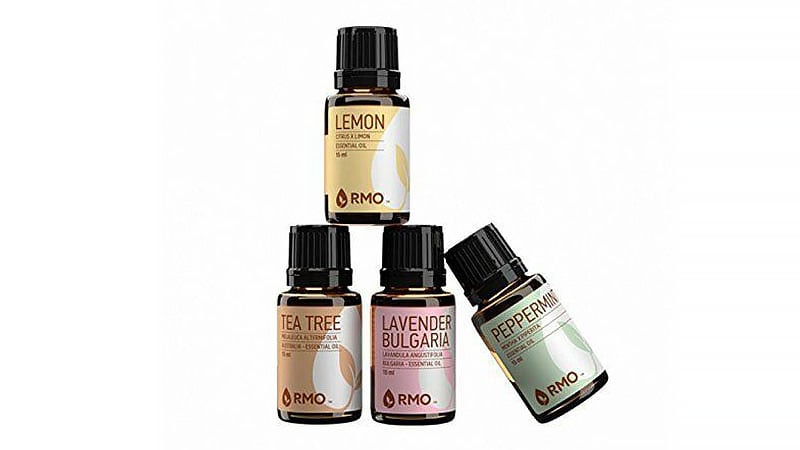 2. Fantastic Frannie
Fantastic Frannie has a great range of vegan, cruelty-free, and organic oils for your home. The company uses 100% pure essential oils in all of its products – from candles to roll-ons, there is something to suit you. Choose from blends, singles, or carry-ons, meaning you can take something with you everywhere you go. This brand specializes in various products, so make sure you explore the selection.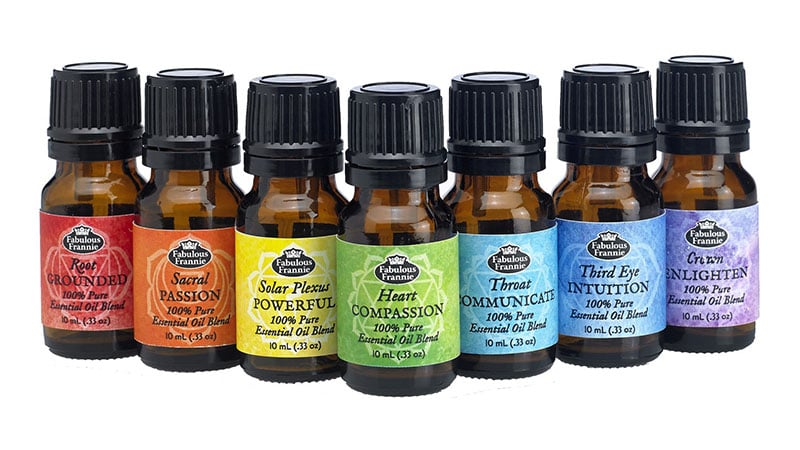 3. Eden's Garden
If you're looking for a 100% unadulterated essential oils brand, you should set your sight on Eden's Garden. This brand is one of the most popular amongst aromatherapy lovers, thanks to its safety testing and affordability. They're perfect for those who are introducing the therapy oils into their routine, thanks to its starter kit. Each product goes through a series of tests and follows strict regulations before going on sale, so you know you're in good hands.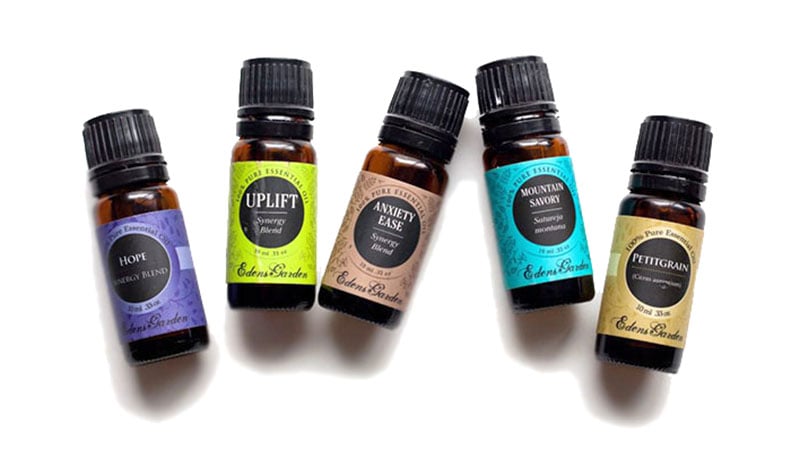 4. Revive Essential Oils
Revive is known for its remedies for stomach upsets, headaches, and stress. Despite being relatively new on the scene, it certainly packs a punch. Their oils come directly from the distillers, producers, and farmers, so they're cutting out the 'middleman' in the process. This is a great brand to try if you suffer from anxiety, and they're easy to blend for a holistic approach.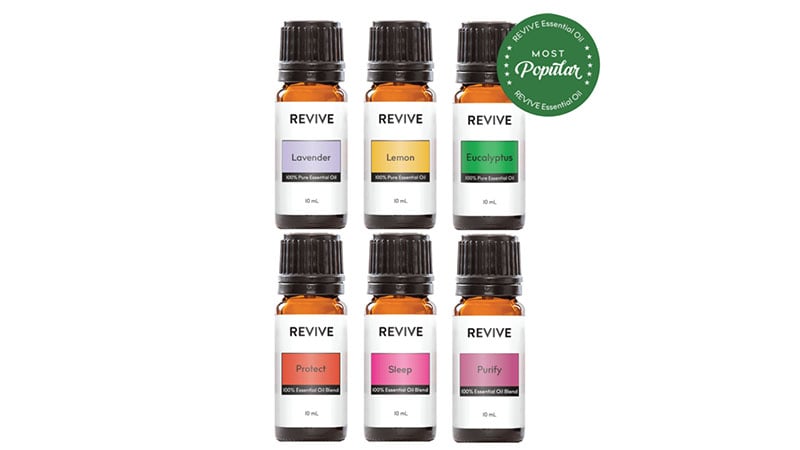 5. Plant Therapy
Plant Therapy provides a premium essential oil at an affordable price. Boasting healing properties and a luxurious feel, you'll feel like a pro at aromatherapy, even if you're just starting. The brand is proudly transparent about their health and safety, making sure that their products pass regulations from third-party testing facilities for all of their essential oils.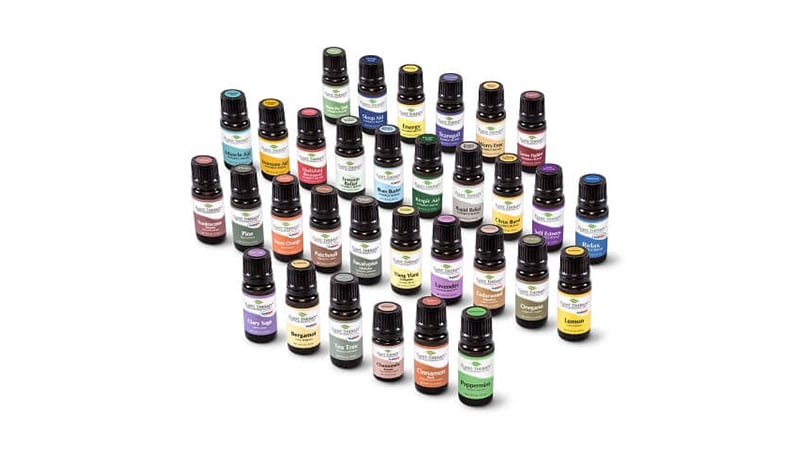 6. Aura Cacia Essential Oils
Aura Cacia has been around for more than 20 years and is listed as one of the best essential oil companies in the world. All of their products are certified organic and come with amber glass bottles for an extra touch. Choose from 89 single coils or 21 blends for the perfect start to your collection.
SHOP: Aura Cacia Essential Oils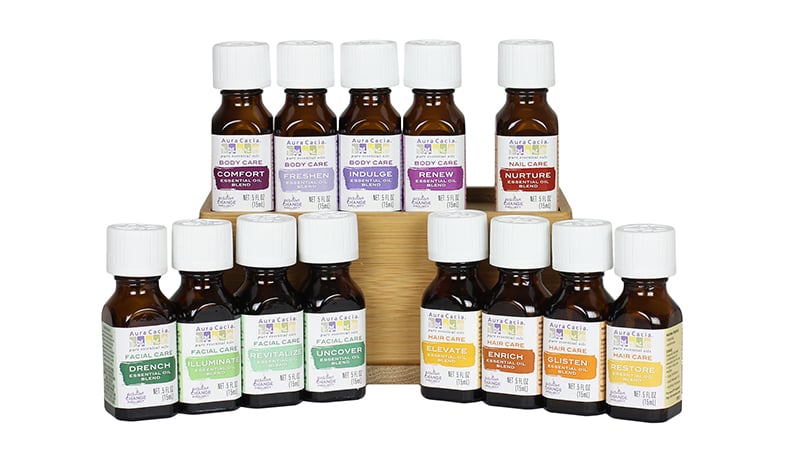 7. Now Solutions
Now Solutions provides natural foods, supplements, nutrition, and personal care products for every need. This comprehensive brand passes quality control standards thanks to its in-house testing facility, and a selection of their oils are 100% organic. This company is one of the most popular that's available on the market, so why not try it out?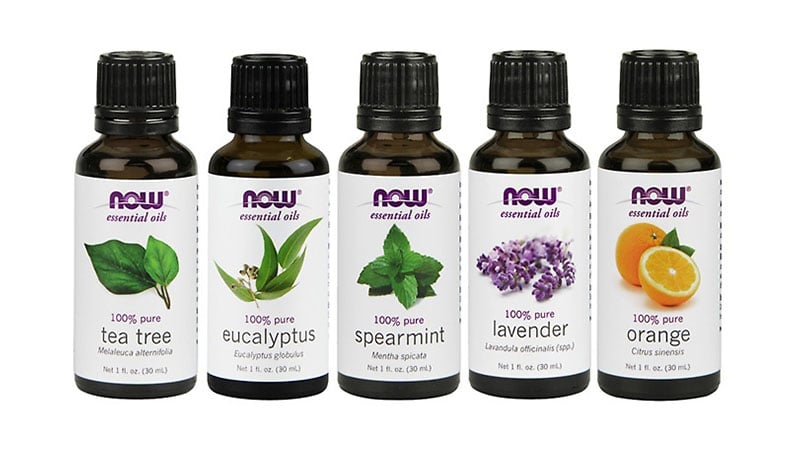 8. Young Living
With so many options to choose from, Young Living can help bring new meaning to your aromatherapy. This company provides Therapeutic Grade ingredients, as they harvest and distill their products themselves. While this means it's unregulated, the reviews speak for themselves. The brand uses cold pressing and resin tapping during the production of their products, and offer a premium service for lovers of essential oils.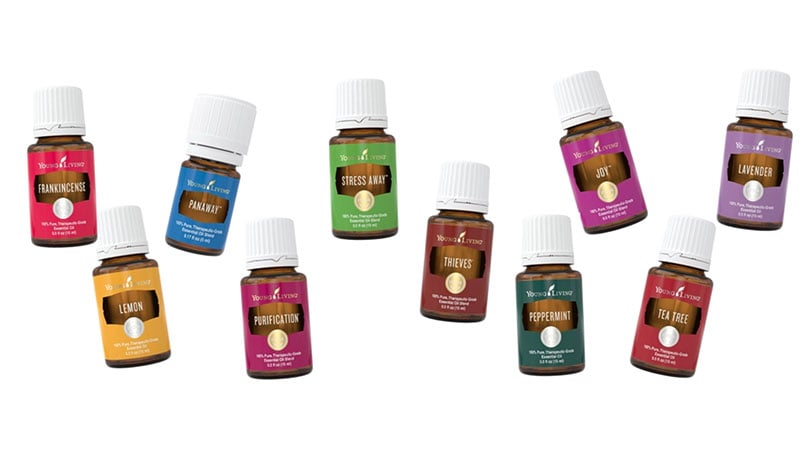 9. Art Naturals
Art Naturals provides an all-natural and organic product for lovers of aromatherapy. This brand sells a wide range of lifestyle products such as shampoos, makeup, and oils so that you can envelope yourself in its purity. Choose from a series of roll-ons to help you sleep, stay awake, or blend some to treat whatever you need.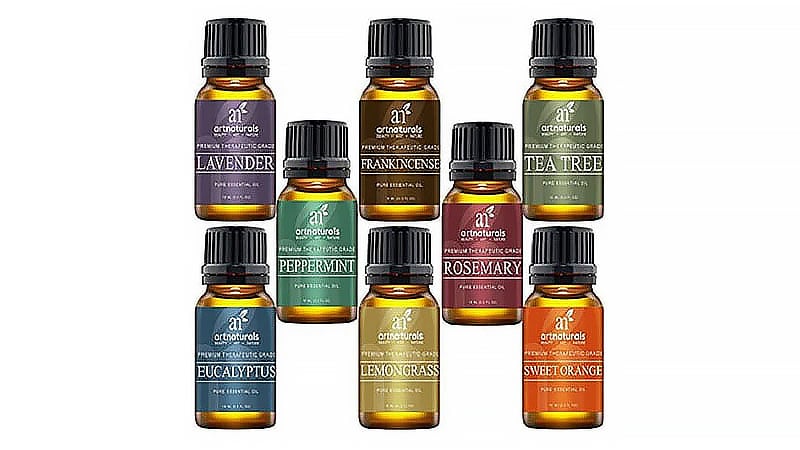 10. Healing Solutions
Healing Solutions is one of the world's leading essential oil brands, with more than 5,000 reviews on a single product alone. This brand, although small, is superior if you love aromatherapy. With a full-time in-house scientist that tests and reviews all products, this brand passes all GCMS tests and is sure to provide a calming sense over your household.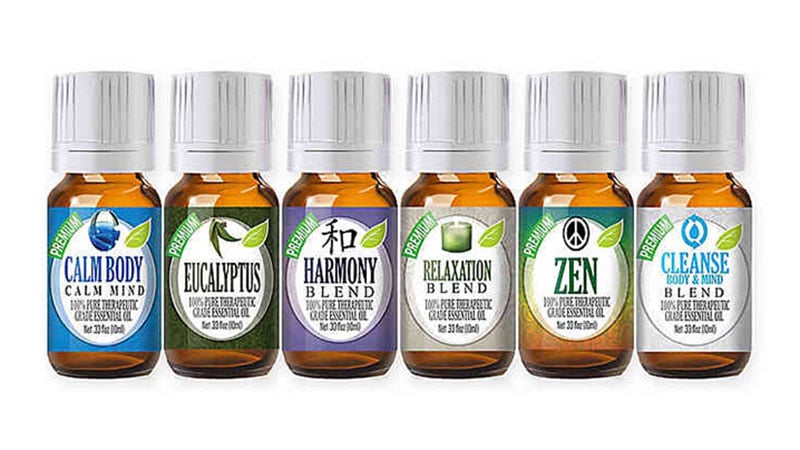 11. Plant Guru
Plant Guru is a brand that may help transform your life, thanks to its organic and natural philosophy. Boasting skincare, essential oils, and other lifestyle products, this brand provides exceptional goods without a high price tag. This brand believes that aromatherapy is for everyone, and are making it easier for newcomers to join the movement.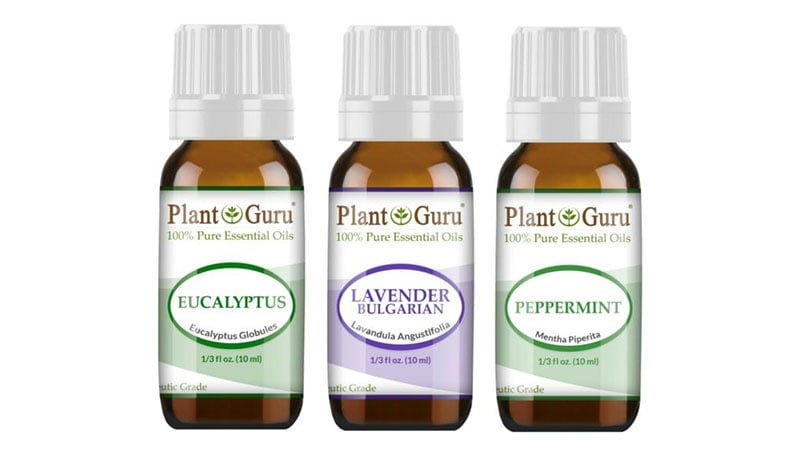 12. Saje Natural Wellness
You get nothing but natural and organic options when you choose Saje Natural Wellness. This essential oil company boasts 26 different blends so that you can find something perfect for you. They're all made with 100% natural and organic ingredients – there's a reason why this brand is one of the best in the world.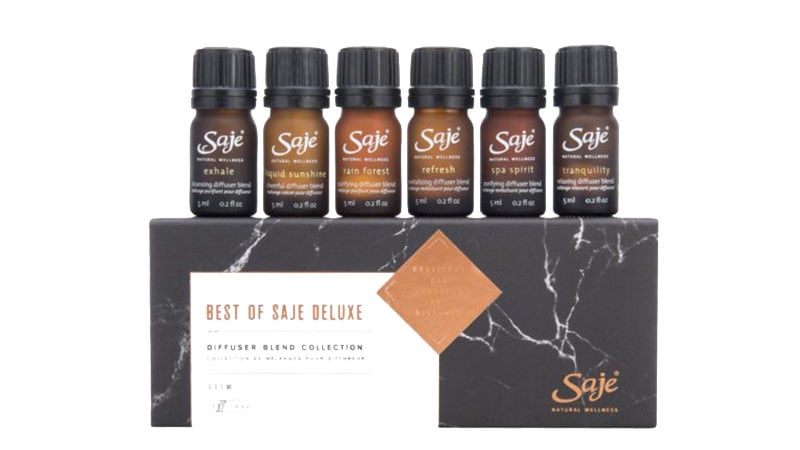 FAQs
What should I look for when buying essential oils?
The first thing to look for is that the oil is pure. Fragrances, perfumes, and aromatherapy oils can contain other ingredients such as carrier oils that dilute the product. You'll also want to avoid synthetic oils. Next, you want to ensure that you're buying the correct oil by checking that the botanical name on the label matches what you need. Ideally, the label should also list the country of origin. Good companies will sell their oil in dark amber or blue bottles to avoid heat and light degradation. Additionally, if you can get your hands on test results about the chemical makeup, you'll know exactly what you're getting, and the company is likely to be more reliable. Lastly, extraction methods can vary significantly between plants, so if everything is priced the same, the quality or ingredient amount might be dubious.
What brand of essential oils are pure?
Brands that offer pure essential oils include Rocky Mountain Oils, Fantastic Frannie, Plant Therapy®, dōTERRA®, Young Living™, and Revive. Always make sure to research the company before you purchase, so you don't waste money on sub-par products.
Does the brand of essential oil matter?
The brand matters because you want to ensure you're getting a high quality, pure oil that's extracted and stored correctly. Make sure to do your research and read reviews when choosing a company.
Are any essential oils FDA approved?
There are no FDA approved essential oils, but there are FDA compliant ones. The FDA regulates labeling to ensure no misleading claims are made. If an oil is labeled as providing therapeutic benefits such as a cure, mitigation, or treatment, then it needs to be classified as a drug. That process is long, detailed, and subject to different regulations as food or cosmetics. As such, many essential oils are compliant in that they are careful about the claims made on their labels and advertising.
SUBSCRIBE TO OUR NEWSLETTER
Subscribe to our mailing list and get interesting stuff and updates to your email inbox.