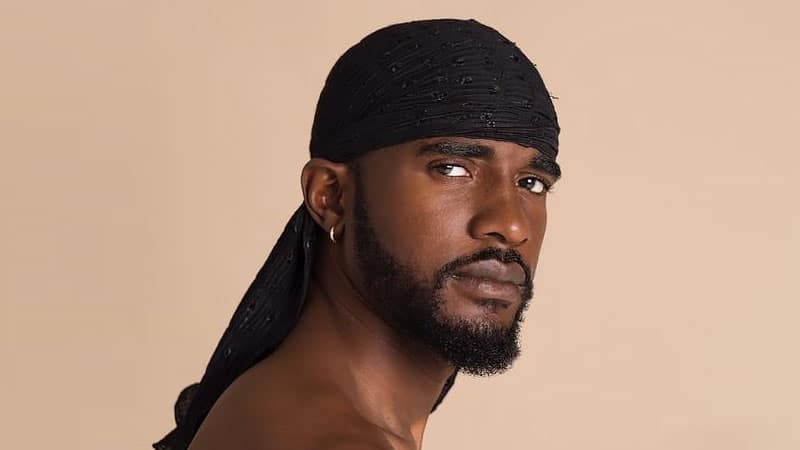 Retaining amazing hair is no easy feat, especially when you have a hairstyle as high maintenance as waves or braids. To preserve the slick hair in place and lock in moisture, you should consider wearing a durag. This headwear isn't just a stylish choice, but it also offers a wide range of benefits for your hair. Plus, it's deep-rooted in African American culture and has inspired countless historical movements in the US. If you're trying to grow out your hair, keep it looking its best, or want to learn more about its history, keep reading.
RELATED: 20 Stylish Waves Hairstyles for Black Men
What is a Durag?
A durag – also referred to as a do-rag – is a type of headwear designed to secure your hair in place. They come in various fabrics, including silk, mesh, and velvet, and feature a knot at the back or front of the head. People of color have been wearing the headpieces for generations- they have deep cultural significance and offer protection to hair. The early history of the durag begins with Ethiopian Kings in the 19th century. It also has a dark history connected with slavery – however, the early 20th century saw a shift in meaning. The Harlem Renaissance from 1918 to the '30s saw the revival of African American music, art, fashion, and politics – the headwear was encouraged to maintain hairstyles. It became a fashion and political statement in the '60s; famous rappers and athletes began wearing them in the 90s. During this time, however, it garnered negative press due to its alignment with the rap scene. The NBA banned players from wearing them in 2000, and the NFL followed suit in 2001. Now, people rock this headwear to express themselves, preserve their hair, and reclaim their heritage. It has remained a historical and political piece of headwear that offers benefits to the wearer and doubles as a fashion statement.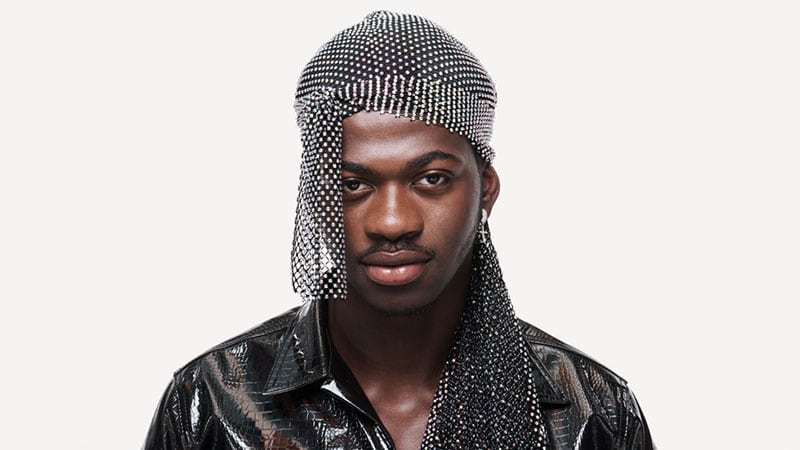 Benefits of Wearing a Durag
Not only is a durag a fashionable statement to tie your ensemble together, but they're a deeply cultural item, and they also provide amazing benefits to your hair. Whether you're growing out waves, maintaining braids, or want to work out effectively, a do-rag can assist you along the way. Depending on the hairstyle you have or desire, there are varying advantages to trying this headwear.

Maintain Waves
As one of the hardest hairstyles to preserve, waves require extra patience and care to keep them looking their best. Maintaining 360 waves means you will be brushing your hair frequently. A durag secures the moisture in your hair which prevents frizziness and dryness – plus the way that the fabric lays across the surface helps it grow in the correct direction. For maximum results, complete your brush routine, apply moisturizer and then wear a durag before you go to sleep.
RELATED: 15 Best Wave Brushes To Get 360 Waves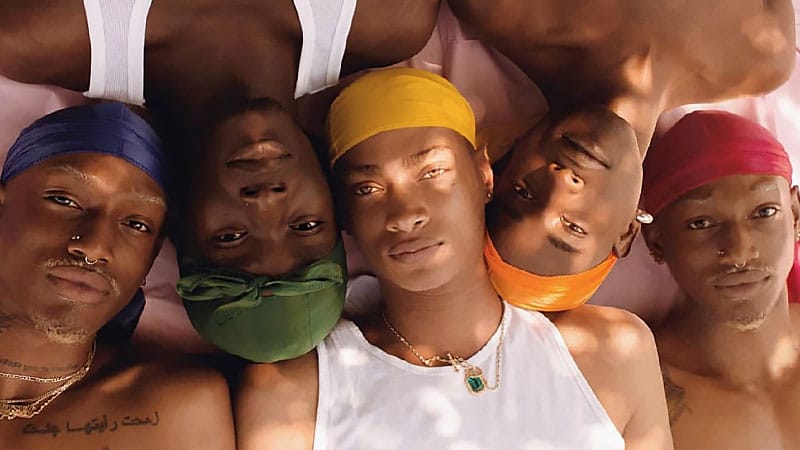 Fashion Statement
As mentioned earlier, this headwear carries a lot of history with it. Iconic celebrities such as Jay-Z, Drake, and A$AP Ferg have all rocked the headwear in their career, and it has quickly become a fashion statement once again. Men can style do-rags with almost any outfit. It looks great with streetwear for casual events or super trendy get-ups on the street of Fashion Week. You can style it with a T-shirt and jacket, tracksuit pants or jeans and sneakers. Alternatively, you can try it out with a logo-clad durag, statement shirt, coat, and denim. Because it's so versatile, you can rock it almost any way you like and look great.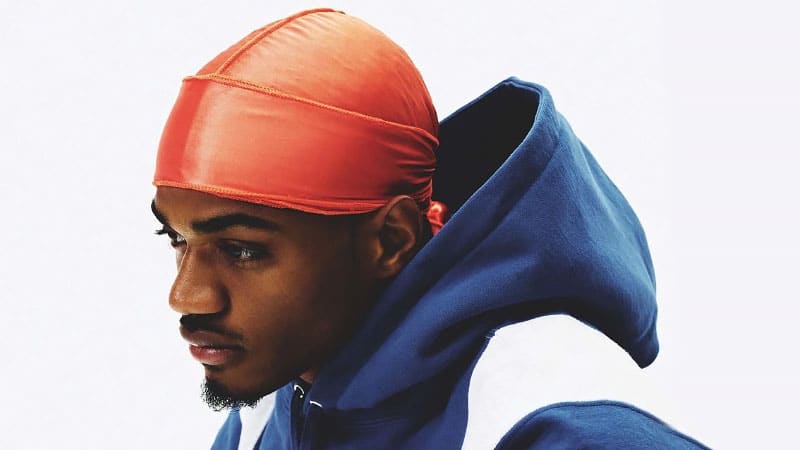 Helps During Exercise
There are multiple benefits to wearing a durag while working out. Firstly, it will stop any long hair or braids from getting in your face while you move. This means you can complete your routine without any distractions. It also can prevent sweat from moving down your forehead – be sure to add a sweatband to secure it in place. Finally, it will maintain the hairstyle even as you move while keeping the locks firmly secured.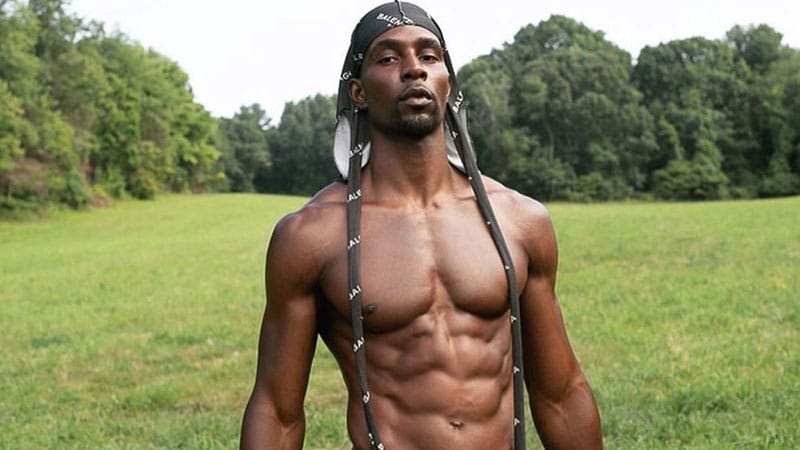 Keeps Hair Clean
Aside from improving hair texture, maintaining a certain style, and being a fashion statement, this headwear has an added benefit: it keeps the hair clean for longer periods of time. A do-rag stays close to the head, which can help prevent dirt and grime touching it. This is ideal for anyone working out, going to bed, or in hot weather. For those who ride a bike, sporting a durag under your helmet can keep your hairstyle intact and prevent oils and sweat from coming in contact with your hair.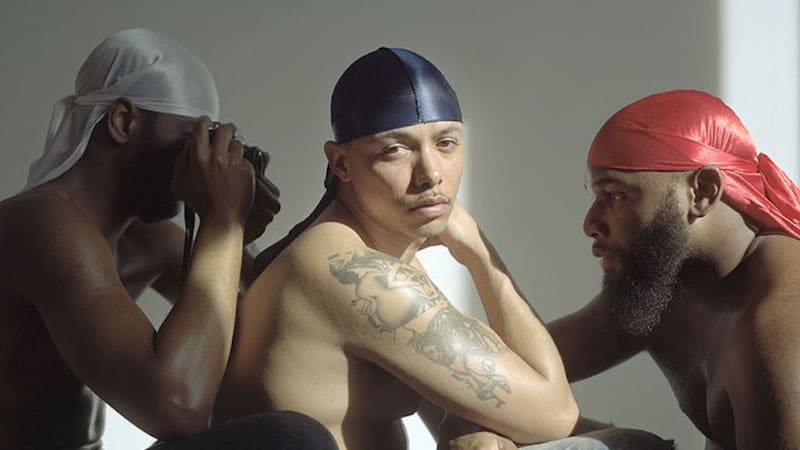 <

Straightens Hair
Straightening hair is a common but damaging process. Often you have to use perms to maintain the look, but this can fry the ends and lead to damage. If you want to prevent some breakage and damage but love the effect of straight locks, try wearing a durag. The headwear can be used to keep the ends of the hair straight, meaning you can prolong your next treatment.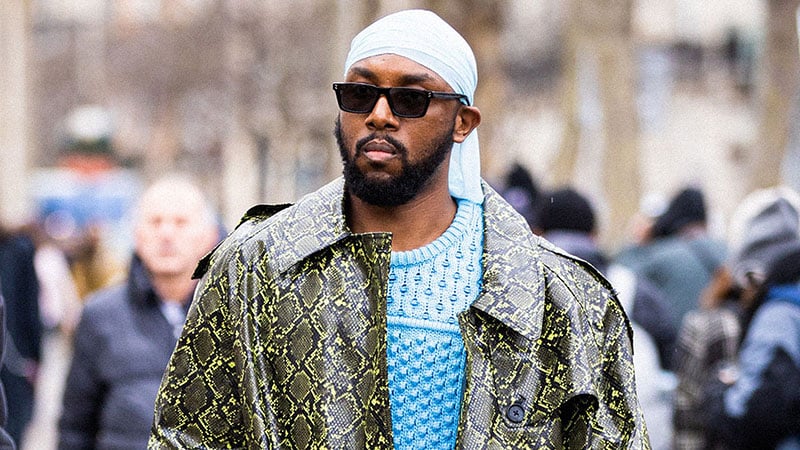 Protect from Sun Damage
The sun can be notoriously damaging to hair – keep it guarded with a durag. If you spend a lot of time outdoors without protection, you may end up doing similar damage to your hair as regular perms. Light-colored headwear will offer the most defense against the rays – darker shades will absorb the heat and do the opposite of why it's there. This is ideal if you're going for a run, working out, or just spending some time with friends and family outside.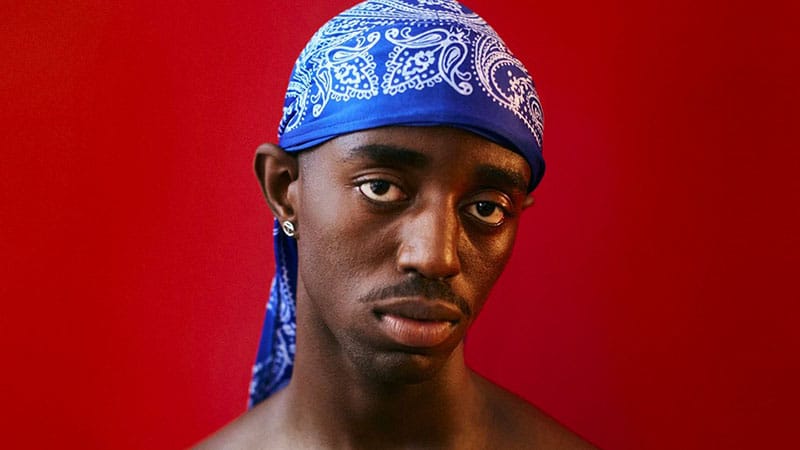 Durag Materials
When deciding which durag you'd prefer to try, you should consider the occasion you're wearing it, the results you're trying to achieve, as well as your overall outfit. While most of these fabrics look great, some will do a better job for your hair than others.

Silk Durag
Silk or silky durag isn't just stylish to wear – it also offers the most benefit to your hair. They often use a blend of materials to create a soft and satiny texture, but some are made from pure silk. They are considered one of the best options for compression and maintaining 360 waves and braids. You can find them in a wide range of colors and styles, with logos and brands like LV and Off-White on the front and printed across the fabric.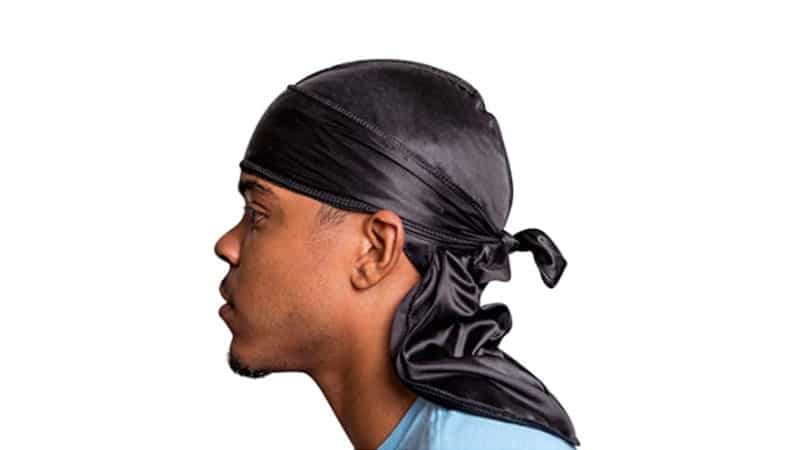 Velvet Durag
This is one of the more aesthetically driven styles of durag. While they do offer some compression and protection for your hair, the biggest benefit they boast is their style. With a unique texture and comfortable hold, it's a popular choice amongst many people – we can see why. Find them in a wide range of shades and styles – they look great paired with a suit or casual ensemble.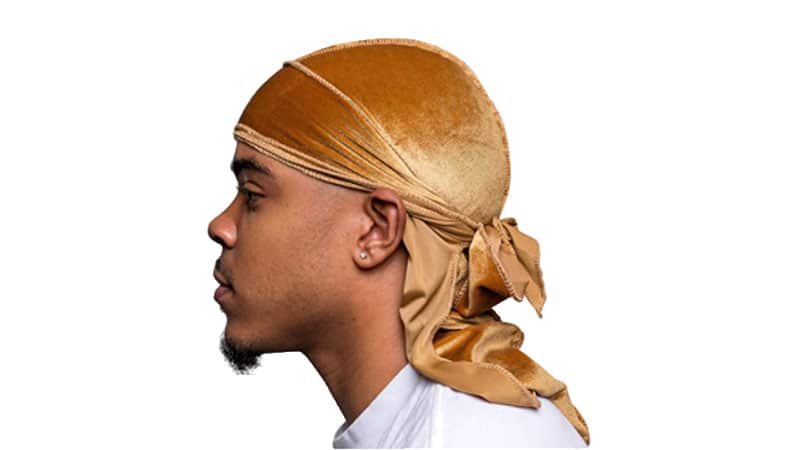 Mesh Durag
Wearing anything too close to your hair and skin during hot weather can cause sweat and discomfort. That's where a mesh durag comes in – it's light and breathable, plus a stylish option too. Much like its velvet alternative, these don't offer much in the way of hairstyle preservation, but it makes for a good option for a workout on a summer day. Plus, they look great!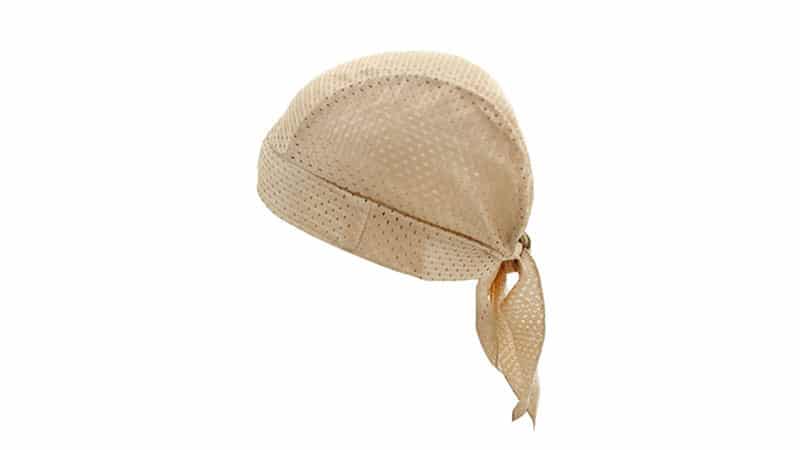 How to Tie a Durag
Before you put on a durag, you should complete a hair treatment routine. Start by brushing your hair a lot. Once you have gone over your hair enough times, wash your hair with shampoo or soap and then brush it again until it's all white. Directly afterward, apply grease into your hair. Rub a bit between your hands until it's shiny, and then evenly distribute it across the entire head. Afterwards, brush again! Once all these steps have been completed, you can put on your durag.
Put the durag on your head with the seam facing directly down the center of your face.
Shift the fabric to cover your hair, but not the entire forehead – just above the eyebrows is the most common placement.
Pull strings back behind you, making an 'X' with the two. Begin by taking one piece and placing it on the side of your head, just above the ear and over the forehead. Make sure the fabric is flat to stop any marks on your skin. Tuck it behind the opposite ear for a secure hold, and repeat on the other side.
Once both sides have been wrapped around the forehead and secured behind the ear, tie them together in a knot or bow. Be sure to make it tight enough to lock in the hair but not so strong that you can't undo it.
Give the loose fabric a little tug to secure the tightness a little more, and assess the alignment of the pieces on your forehead.
FAQs
What is a durag used for?
A durag is used to maintain a hairstyle such as 360 waves or braids. They're also a great way to keep hair out of your eyes and stop sweat while you're working out or stop sun damage.
Are durags bad for your hairline?
Not typically. While durags are not usually bad for your hairline, make sure you avoid tying the strings too tight. If you tightly sport the headwear too often, you may notice your hairline recede. However, this isn't common for durag users. 
Why do guys wear durags?
Guys will often wear durags to preserve and maintain their hair, which takes months to perfect and cultivate. They became popular among men in the 1930s during the Harlem Renaissance and were reclaimed in the '60s and '70s as part of the Black Power movement. They have since become a fashion accessory for many famous men, including Jay-Z, A$AP Ferg, and Nelly. 
What does a durag symbolize?
The history of the durag begins in Ethiopia but has a deep connection with slavery in the 19th century. In the 20th century, the meaning behind the durag changed multiple times. It began as a hair preservation tool in the '30s to a political statement in the '60s and '70s. It was also an integral part of rap culture in the '90s, which developed some negative associations. Since then, it's become a significant fashion and political statement and is a hugely important and cultural item that is deeply rooted in African American history and is renowned as a sign of pride. 
Does durag stop hair growth?
No! Wearing a durag can actually encourage your hair to grow, as it protects the hairstyle and locks in moisture. This is, of course, if you maintain a healthy hair routine and regularly brush your hair to preserve the wave. 
Can you put a durag on wet hair?
You can apply a wet durag to your hair after you've completed your routine. However, make sure you apply a hair treatment before securing the do-rag - this will lock in the moisture better than without any products.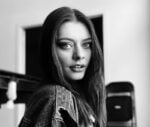 Alexandra Feiam is an experienced fashion writer who holds a degree in journalism. She has an impressive portfolio and expertise working as the Editor at Power Retail and Commercial Content Editor at Newscorp. Ally has been writing for The TrendSpotter since 2018, and her work has been featured in notable publications such as The Herald Sun, Arirang TV South Korea, Kidspot, The House of Wellness, and The Daily Telegraph.
SUBSCRIBE TO OUR NEWSLETTER
Subscribe to our mailing list and get interesting stuff and updates to your email inbox.