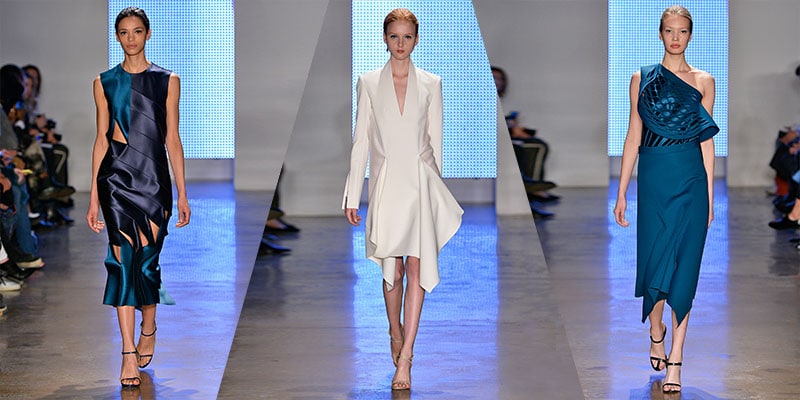 Australian fashion brand Dion Lee has an exciting announcement to make: they're crossing over to South East Asia and will show their Autumn/Winter 2015 collection at Singapore Fashion Week on Thursday 14 May. The show is set to kick off at 8pm.
Dion Lee is one of the most sought-after Australian designer brands and since launching his eponymous label in 2009, Lee has been celebrated around the world for his unique take on garment construction. The brand is already stocked in several of Asia's leading retailers in Singapore, Thailand, Hong Kong and China, but Singapore Fashion Week will be a great way to accelerate the brands growth and expansion within the Asian market.
"Singapore Fashion Week provides an invaluable platform to showcase the brand within the South East Asia market. The Dion Lee brand has had an amazing response from customers in Asia and I am excited by the opportunity to continue to build our visibility in Singapore and South East Asia. I see Singapore Fashion Week as a great step towards expanding our business in the region," Lee said in a statement.
Joining the list of designers who will share the runway with Lee, are Victoria Beckham, Diane Von Furstenberg and Thakoon, among many other local talents. So get your tickets ready!
SUBSCRIBE TO OUR NEWSLETTER
Subscribe to our mailing list and get interesting stuff and updates to your email inbox.