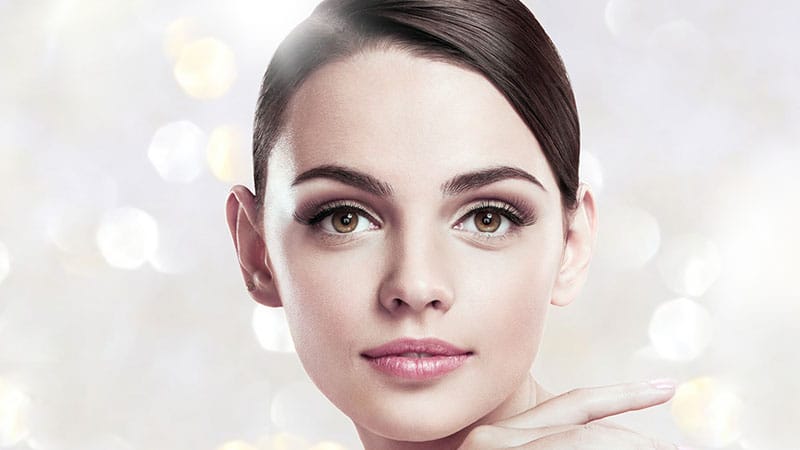 Dark circles are a pesky problem that can make you appear exhausted, unhealthy, and older than you are. Characterized by a deep discoloration beneath the eyes, dark circles are often unsightly and embarrassing. Whether caused by a lack of sleep or another issue, these shadowy circles can affect many people, including both genders and all ages. Luckily, gaining relief from dark circles and returning to bright, wide-awake eyes is possible. Thanks to several tried-and-tested remedies, you can get rid of the dark circles under your eyes with ease.
What Causes Dark Circles Under Eyes
Dark circles can have many causes. While they're often attributed to a lack of sleep, numerous other factors can also bring about discoloration in the area under the eyes. Genetics often plays a role, meaning that if your parents had hyperpigmentation beneath their eyes, you could too. Aging is another culprit that often causes dark circles to appear. Due to the natural depletion of volume in the area, aging can lead to hollowed-out shadows with more prominent veins. Likewise, if your skin is naturally pale or thin, you may experience dark circles caused by superficial blood vessels and their colors showing through the skin's surface.
Other causes of dark circles include fluid retention, which may occur with pregnancy or weight gain, sun damage, hormonal changes, excessive drinking or smoking, an unhealthy or high-salt diet, stress, iron deficiency, dry skin, and working long hours in front of a computer screen. Allergies are another factor that can lead to dark circles due to swelling and blood vessel inflammation. If you believe that allergies cause your dark circles, see your doctor as antihistamines and eye drops may help.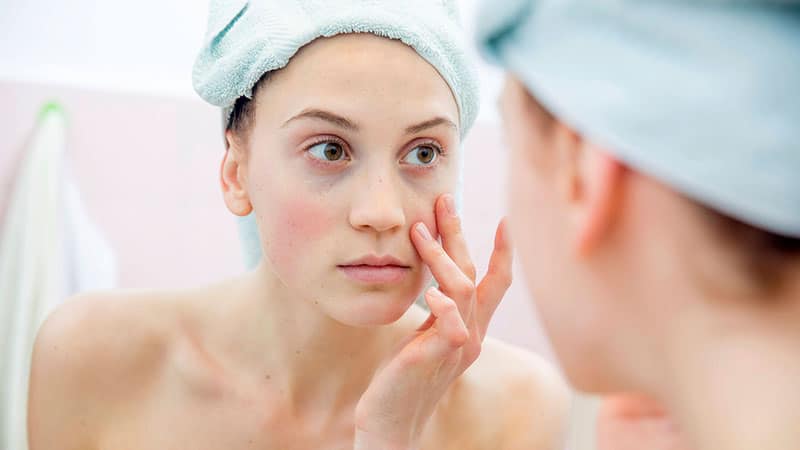 Remedies for Dark Circles Under Eyes
While dark circles can be problematic and unsightly, they can also be corrected. Finding the right solution to your under-eye problem will depend on the cause of your dark circles and your personal preference. With plenty of natural, cosmetic, and medical options available, finding the perfect treatment, prevention or concealer shouldn't be difficult. Just select the one that best treats the cause of your dark circles or, if you don't know the source, try a variety of remedies until you find the one that works best. From simple at-home solutions to high-tech treatments, this guide will show you the best remedies to banish your dark circles and prevent them from coming back again.
Elevate Your Head While Sleeping
Although it can be challenging to prevent dark circles entirely, you can easily minimize them. Getting enough sleep and sleeping with your head in an elevated position is an easy way to reduce dark circles naturally. By just adding another pillow, you'll be able to prop your head up throughout the night and prevent fluid from building up beneath your eyes and causing dark circles. Then, you'll awake in the morning to brighter, more refreshed eyes. This method of prevention is particularly useful for those with dark circles caused by vascular issues. You can also team the technique with a cold compress for five minutes when you awake to constrict the blood vessels and further prevent dark circles.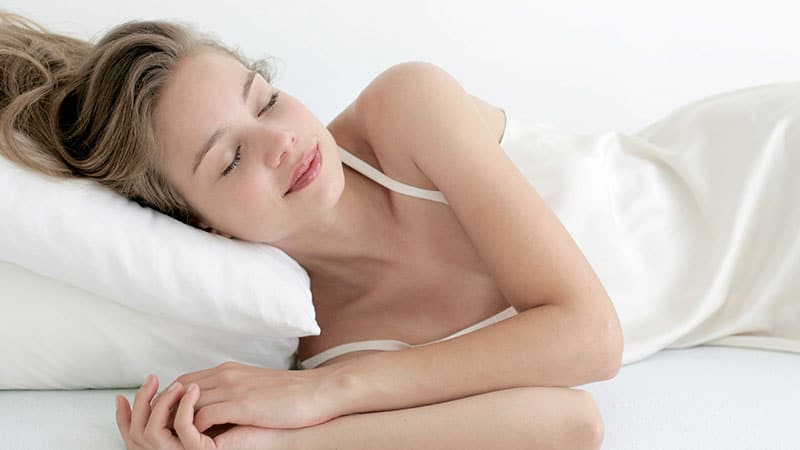 Use Concealer to Hide Dark Circles
If prevention and treatment techniques aren't clearing up your dark circles, you can try concealing them instead. When used correctly, concealer can completely hide any trace of under-eye discoloration, making you appear more awake, youthful, and healthy. All you need to do is select the right concealer and apply it correctly. Start by choosing a creamy concealer as powder options can appear dry and cakey in the area. Then, select a color that will cancel out your hyperpigmentation, such as a yellow tone to cover purple bags or a peachy orange hue to banish blue bags. Finish by prepping your skin with a moisturizing eye cream and allowing it to dry before applying your concealer.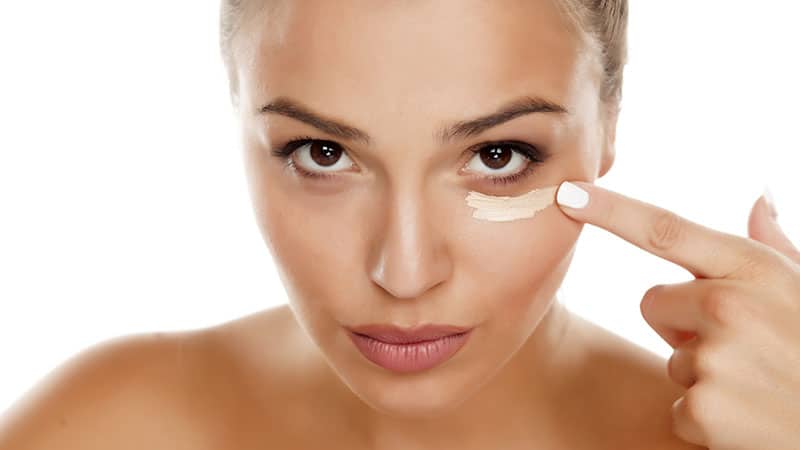 TOP PICKS
Use Natural Products to Reduce Dark Circles
Natural remedies can be a fantastic way to safely and affordably treat dark circles at home. Products, such as cucumber, almond oil, cold tea bags, rosewater, tomatoes, and grated potatoes can all be used to help reduce the appearance of dark circles, as can practicing yoga. To use soothing and refreshing cucumber to lighten and constrict dark circles, cut a fresh one into thick slices and leave in the fridge for 30 minutes. Then, place the slices on your eyes and leave for 10 minutes. Likewise, you can also use the natural bleaching agents of potatoes to lighten dark circles and reduce puffiness. Just soak a cotton ball in the juice of grated raw potato and place it over your closed eyes and dark circles.
Soaking cotton pads in rosewater before applying to closed eyes for 10-15 minutes can also soothe tired eyes and banish dark circles. Teabags that have been soaked in water and chilled in the fridge will have a similar effect and help awaken tired eyes. Almond oil, which is an emollient and loaded with vitamin E, can also be beneficial to discolored eye areas. Just gently massage a small amount into dark circles before bed and rinse with cold water in the morning. Alternatively, try applying a teaspoon of tomato juice mixed with a teaspoon of lemon juice and leaving for 10 minutes before rinsing.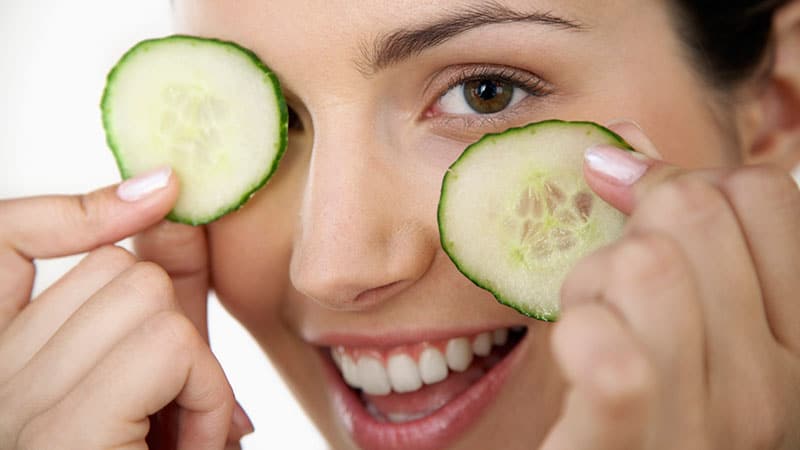 Best Under Eye Creams for Dark Circles
Today, there are countless under-eye creams that are designed to help with hyperpigmentation and dark circles, so finding the right one can be a challenge. Knowing which ingredients are best will make a significant difference in the search for the right cream for your dark circles. Products containing vitamin C will help to brighten skin tone while those with retinol will increase collagen production. Be careful though. Both ingredients can irritate sensitive skin and should be tested first. Moisturising and illuminating eye creams can also help tackle dark circles while hyaluronic acid and glycerine will help hydrate and plump the area. Also, keep an eye out for creams with gentle retinoids to correct pigmentation, caffeine to awaken tired eyes, and green tea or grapeseed oil to strengthen capillary walls.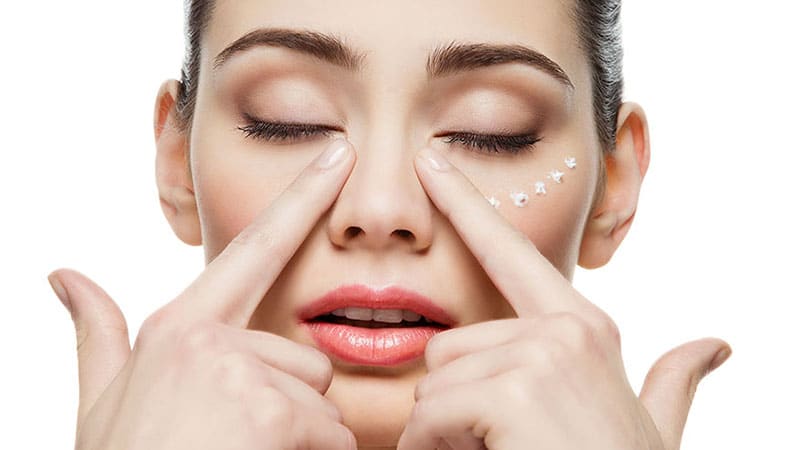 TOP PICKS
Medical Treatments for Removing Dark Circles
If natural and cosmetic remedies aren't curing your dark circles, there are medical treatments available. A loss of fat in the area under the eye due to aging can often cause dark circles. Luckily, this issue can be fixed with the help of a hyaluronic acid filling agent. Designed to conceal the melanin and blood vessels that cause the dark circles, these fillers can be effective at reducing under-eye discoloration. They do have risks though and can sometimes worsen the problem or cause swelling or bruising.
Vascular lasers are another medical treatment that can reduce dark circles. The technique is particularly useful for reddish-purple circles that stem from visible blood vessels. Although the treatment can be effective, it is often expensive and can be uncomfortable, and take some time to heal. As such, be sure to do plenty of research into clinics and their dermatologists or cosmetic physicians before committing to this method of treatment.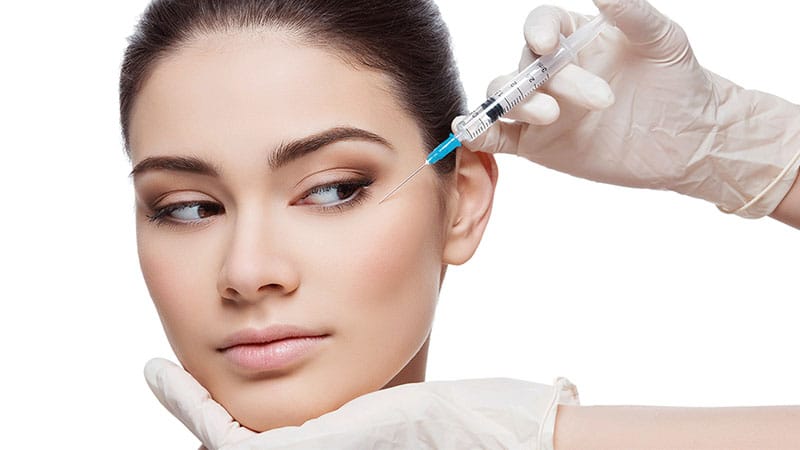 How to Get Rid of Dark Circles Under Eyes
Find the most effective treatment for your dark circles based on their cause.
Sleep with your head elevated to prevent fluid from building up beneath the eyes and causing dark circles.
Try using an eye cream containing ingredients that will tackle dark circles.
Use natural products, such as cucumber, almond oil, cold tea bags, rosewater, tomatoes, and grated potatoes, to treat dark circles at home.
Medical treatments, such as hyaluronic acid injections and vascular lasers, can also be used to treat dark circles but should be thoroughly discussed with a doctor first.
If prevention and treatment techniques aren't working for your dark circles, try using concealer to hide them instead.
FAQs
Do dark circles really go away?
As the name suggests, dark circles are defined by the discoloration that can be found beneath your eyes and can make you look exhausted, appear older, and make you feel self-conscious. Common causes include fatigue and sun exposure, but they can also be from rubbing your eyes or allergies. The good news is that they go away, but you need to identify the cause, thus determining the solution. In most cases, this can be achieved with proper nutrition and a night of good-quality sleep. You can also benefit from elevating your head during sleep using a moisturizer and a product that contains vitamin E.
How can I get rid of dark circles immediately?
To get rid of dark circles, you want to ensure that you are getting enough rest and moisturizing the area, but you can also opt for a few simple at-home solutions to get rid of the problem faster. You can try elevating your head while sleeping, try products that include vitamin C and E, as well as moisturizing and illuminating eye creams. Hyaluronic acid and glycerine will also help hydrate and plump the area. If you want to hide dark circles immediately, you can do so with a concealer that will mask any signs of discoloration.
How do you get rid of dark circles under your eyes naturally?
There are several natural remedies that you can try to help remove dark circles from under your eyes. Products include almond oil, cold tea bags, rosewater, and grated potatoes. Potatoes can work to reduce puffiness; soak a cotton ball in the juice of a raw potato and place it over your eyelids. Cucumbers can also help soothe the area and constrict the dark circles. It would be best if you sliced it, leave it in the fridge for 30 minutes, and then place the thick pieces on your eyes for around 10 minutes. Almond oil is packed with Vitamin E, which is beneficial to discolored skin areas, and should be applied before bed and rinsed off with cold water in the morning. Another method to try includes lemon juice and tomato juice, a teaspoon of each mixed and left on the area for 10 minutes before rinsing it off. If you have sensitive skin or allergies, always consider this before removing any discoloration on your own. In these cases, it may be better to consult with a dermatologist beforehand.
SUBSCRIBE TO OUR NEWSLETTER
Subscribe to our mailing list and get interesting stuff and updates to your email inbox.