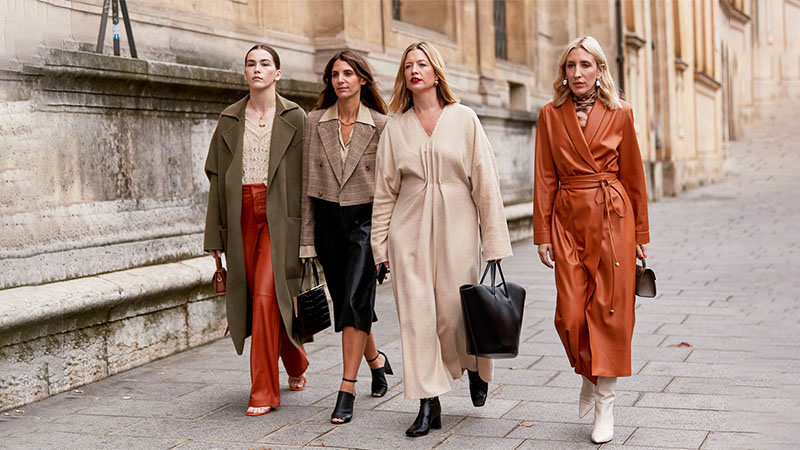 Looking great every day may seem like a challenge, but it doesn't have to be when you've got amazing styling ideas. From essential staples to one of a kind pieces, there are many ways you can style an outfit to flatter every time of the year. Whether you like experimenting with color or you love varying shades of black, there's something here that will suit you. If you're on the lookout for new inspiration, you can't go past these ten cute outfits for every season.
Cute Winter Outfits
Just because the temperature is freezing, it doesn't mean your outfits can't be hot. From oversized parkas to a sleek PU leather trench, there are plenty of ways to keep warm without compromising on style. For those who like to add a bit of color to their winter outfits, why not try a fun green coat with faux fur trimming? Combine it with similar shades or something completely different, like yellow, and you'll be bringing a ray of sunshine everywhere you go. It's essential to keep the heat at your core, so add layers to your ensemble or tie a belt around your waist to stay toasty all day.
RELATED: The Best Winter Outfit Ideas for All Occasions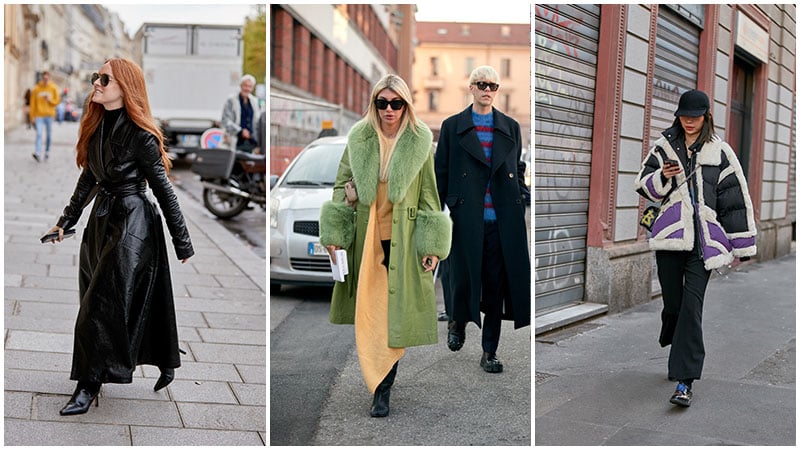 Get the Look
Cute Summer Outfits
Soak up the sunshine in an effortless summer outfit. From a long and flowing maxi dress to a chambray shirt and linen pants, there are numerous ways you can dress to impress without overheating this season. Opt for light shades during this time as they don't absorb as much light, therefore keeping you feeling cooler. Hues such as blue, green, and white are excellent choices this year – watch out, you'll see them everywhere. For your feet, keep it comfy with chunky sandals, or add a touch of elegance with a strappy set of colorful heels. Finish the look with light makeup and some dark sunnies, and you'll be ready to hit up brunch with your friends, and then make a trip to the beach.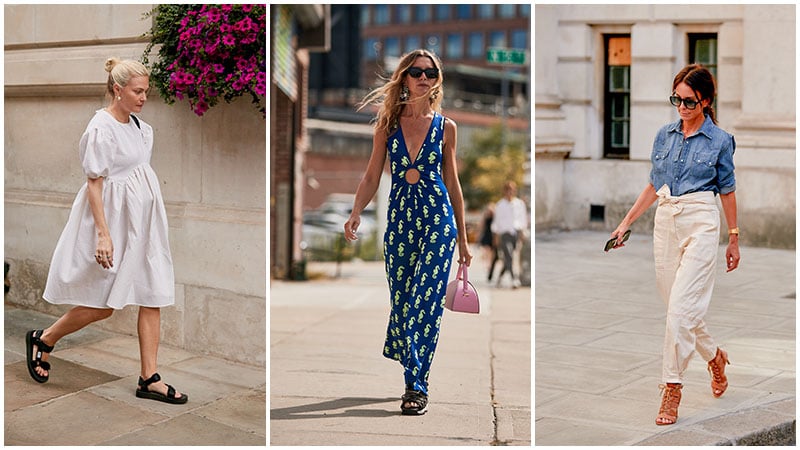 Get the Look
Cute Autumn/Fall Outfits
There's no better time to dress up than in the transitional seasons. Earthy shades like brown, cream, and cinnamon are great options to suit the weather, but if you're ready to stand out from everyone else, opt for hues like cool cherry red. This is also the perfect opportunity to experiment with lengths – from a short skirt and oversized coat to pleated trousers and a tucked-in vest, there are so many different styles to choose from. As this season is often temperamental, it's advised that you layer correctly. Stick to long sleeve shirts, jumpers, and overcoats, so you can keep warm and stay cool when needed.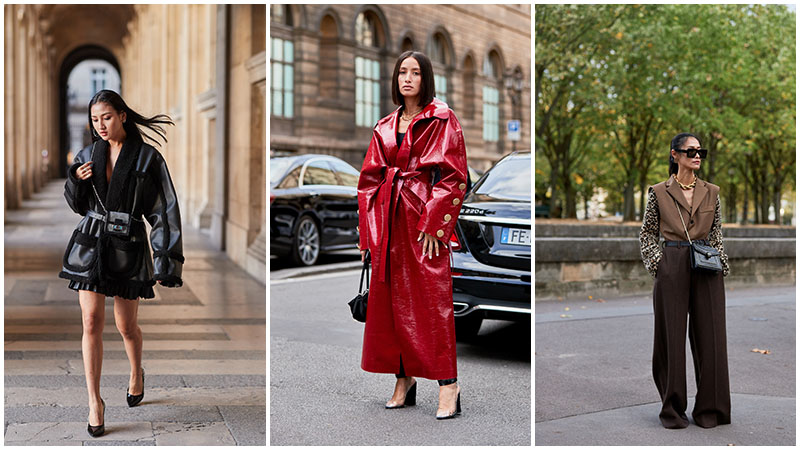 Get the Look
Cute Spring Outfits
Put a spring in your step with these stunning outfits. From feminine florals to soft pastels, this is the perfect time to experiment with different textures. Swap out heavy trousers for a pair of blue mom jeans, and add a linen blazer for a professional twist. Adding accessories such as a padded headband or some pearls create an elegant finish and add a timeless way to polish off an ensemble. It's not all about flowers and delicate hues, this is also an excellent opportunity to try out shades like green, grey, or pink – have some fun with it!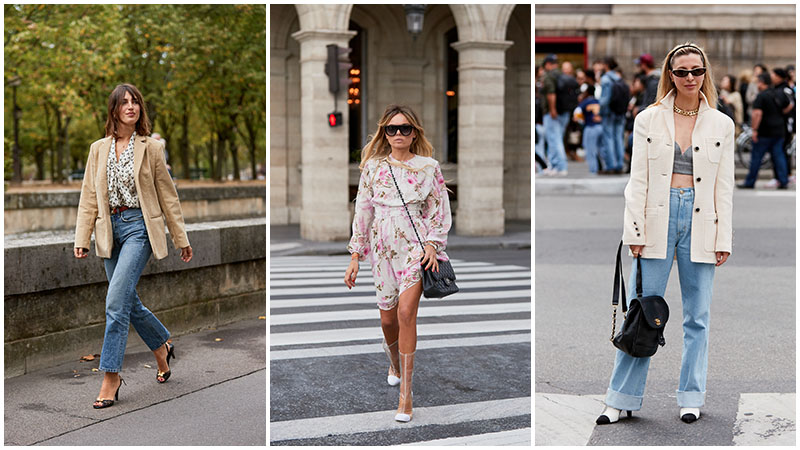 Get the Look
Cute Casual Outfits
There's always an opportunity to look stylish, even if you're simply running errands. These casual outfits are cute and easy to style every day. From a cashmere maxi dress to a pair of linen pants and a light knit jumper, you can easily mix and match this attire to create an exceptional outfit everywhere you go. Opt for staple pieces like a great pair of jeans, white T-shirts, and sleek sandals, and add to it. These low-maintenance and timeless getups look incredible, from a casual setting to something fancier in the evening.
RELATED: How to Wear Casual Clothing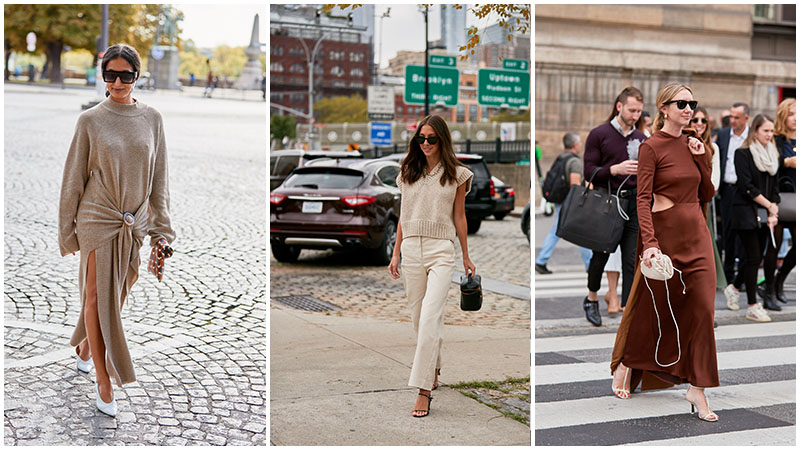 Get the Look
Cute Birthday Outfits
Celebrate getting another year older by slaying your outfit. Depending on what you are doing on your special day, you can dress up or down and look incredible. If you're spending the night at a club, opt for a classic little black dress, or take a wild step with a shift mini in fire engine red. You can put a punk twist on the feminine outfits by rocking a pair of combat boots or elongate your legs in sleek stilettos. This is a night all about you, so why not look the part in a stylish birthday outfit?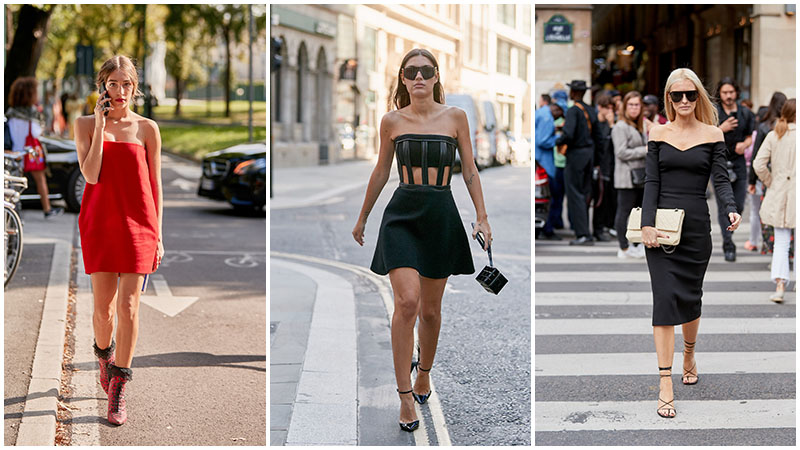 Get the Look
Cute Concert Outfits
Scream the lyrics of your favorite band in one of these awesome concert outfits. Whether it's by an orchestra or heavy metal rockstars, you can dress the part and exude style and sophistication. For a casual event, you can't go wrong with a pair of blue jeans and a white T-shirt – add sparkly jewelry or a bold belt for a fun twist. If you're entirely unsure, a great option is all black. Wilk shirts, dark cargo pants, and pair of combat boots are a comfortable way to enjoy the show.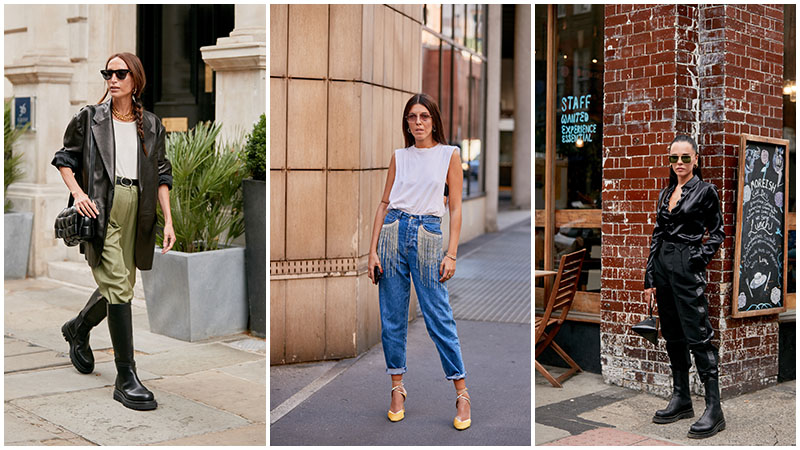 Get the Look
Cute Beach Outfits
Make a real splash in one of these cute beach outfits. Perfect for the beach or even by the pool, these are light and summery choices for you to relax in. Opt for bright shades like green, yellow, pink or blue – don't be afraid to experiment with patterns, either. A flowing maxi dress or kaftan is an easy way to feel refreshed even on the hottest days, or you can showcase your pins in a funky mini. Choose from a pair of chunky sneakers for a laidback feel or strappy sandals to add an elegant touch to your seaside attire.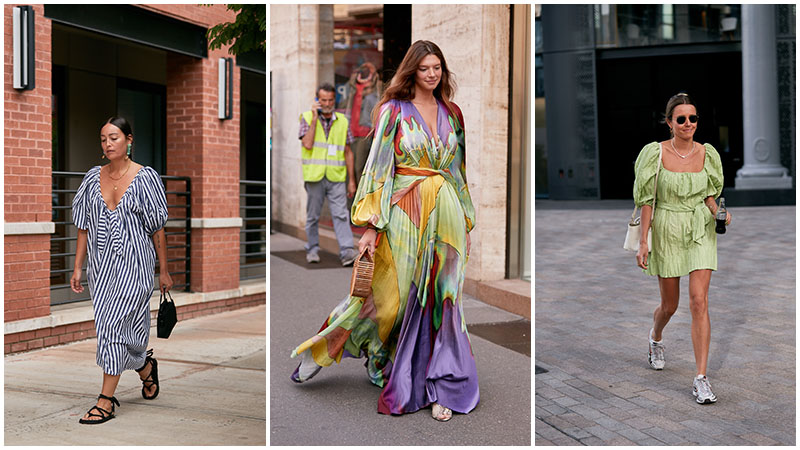 Get the Look
Cute Date Outfits
Turn up the flirt in one of these seductive outfits. Whether you're going to the ballet or just a picnic, you can do it effortlessly and in style. During the summer, spice up your date in a cool coordinate – pink, brown or gold are excellent color choices. Slip into a slinky gown for an evening rendezvous – a deep shade of red will add a touch of temptation. When the weather starts to chill, add a pair of tights to a mini dress and boots, showcasing your legs while staying warm. There are so many gorgeous styles to choose from – you'll be catching up with your boo every day!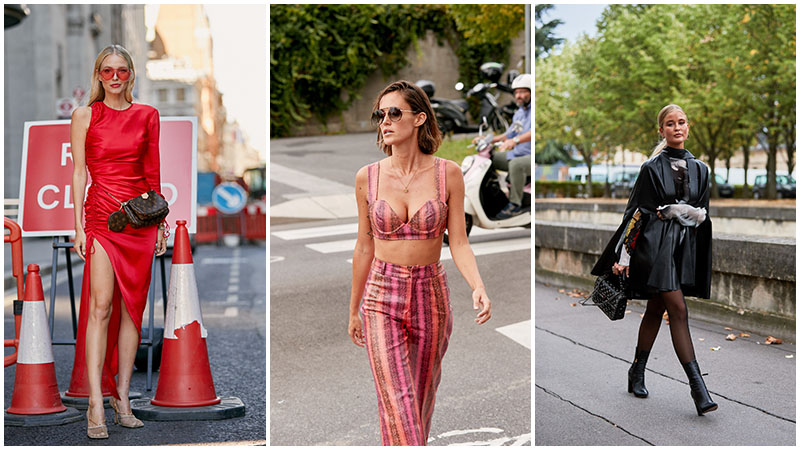 Get the Look
Cute Work Outfits
Enter the office with a coffee in one hand, and glamour with every step. These work outfits offer a sophisticated edge on casual clothes and provide professionalism for any career. Choose from a classic pair of cropped trousers and a T-shirt to a streamlined one-piece and a statement belt. Top the look off with an oversized boyfriend blazer or leather coat, and you'll easily face the day. From the board room to an interstate conference, you can be sure that you'll look the part everywhere you go.
RELATED: How to Dress Business Casual for Women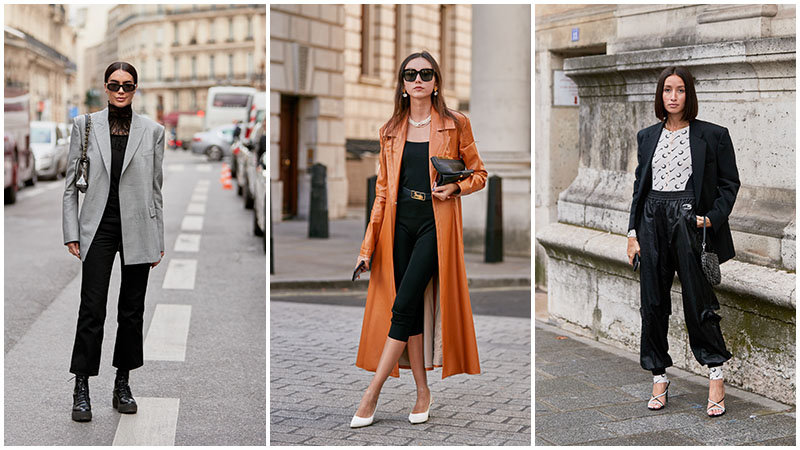 Get the Look
FAQs
How can I look cute?
If you want to look cute, you can focus on dressing comfortably but stylishly. This can be achieved by picking a few garments of relaxed fit but high-quality. Timeless and classic pieces like jeans and T-shirts can be easily accessorized to show off your personality. You can also try out neutral colors and dreamy pastel shades, which have a particularly girly feel to them. Feeling good in what you are wearing will give you confidence!
What is cute casual?
Casual clothing is usually defined by its relaxed fit, but you can still look cute in these pieces. The key is to pick good quality staples that can easily be mixed and matched with almost everything in your wardrobe. These garments include white T-shirts, a great pair of jeans, sleek sandals, linen pants, and a cashmere maxi dress. The looks may be low-maintenance, but they can be dressed up or down and styled to suit every season and temperature.
What clothes to wear to look cute?
Dressing cute is also a mindset; you want to feel great, and your confidence will have people looking your way. You can try wearing pretty shades like pastels and soft pinks and purples and embrace all the neutral colors like white, beige, cream, and tan. A few staples to consider are good jeans, a little black dress that compliments your form, a white T-shirt, and a button-down shirt.
What should I wear to look cute but casual?
If you want to be cute but casual, consider a few outfit simple combinations like a mini skirt and classic white T-shirt, a little black dress or a silk spaghetti dress, or cute co-ords. Don't be afraid to layer classic pieces and choose good-quality and easily mixed garments and matched. Your final look should be something that took just minutes to put together and has an effortlessly chic feel to it.
How can I look cute at night?
Nighttime usually requires a little more dressed look than what you would typically opt for during the day. Try a classic little black dress for a cute nighttime look, or opt for a bold color like red that perfectly fits your form. To make the look more sophisticated, choose sleek stilettos. Another easy way to make a casual look fancier is by accessorizing, whether with bold earrings or something as simple as a clutch bag.
SUBSCRIBE TO OUR NEWSLETTER
Subscribe to our mailing list and get interesting stuff and updates to your email inbox.