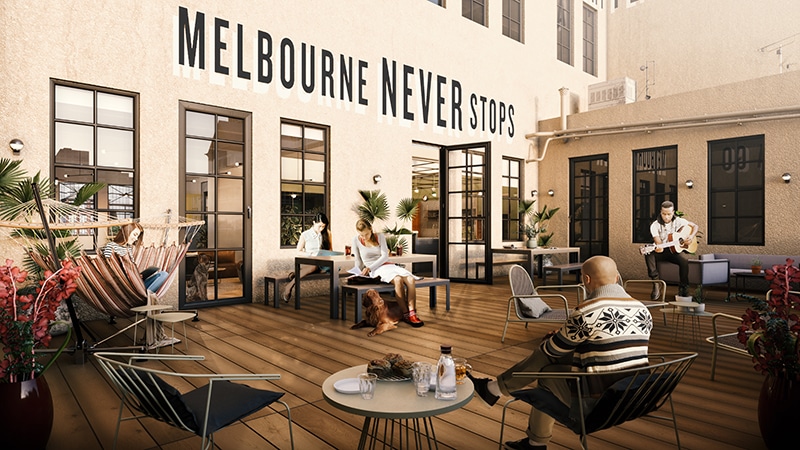 From installing internet and phone lines to hiring administration and cleaning services, running an office can quickly become an expensive and stressful endeavour, especially for a small business. As such, it's no surprise that coworking spaces have gained immense popularity amongst the entrepreneurial. Not only do most shared offices offer state-of-the-art facilities, but they also provide a collaborative work environment. So, whether you're searching for space to grow your startup or a spot to escape the solitude of your home office, a coworking space can provide the perfect option. To help you make a decision we've rounded up the best coworking and shared office spaces in Melbourne.
1. Spaces
The Spaces coworking facility is located in Richmond, which happens to be the creative heart of Melbourne. With a multitude of quirky shops, eateries and cafes at your fingertips, the suburb provides everything your heart desires after a productive day of work. A membership will get you access to the Spaces business club, after work events and personal assistance from the general manager and reception desk. It also comes with several other convenient perks, like decorative artwork, flower and furniture hire services. This space has even got your back when you need a quick dry-clean or some last-minute tailoring.
Location: 580 Church Street, Richmond, Melbourne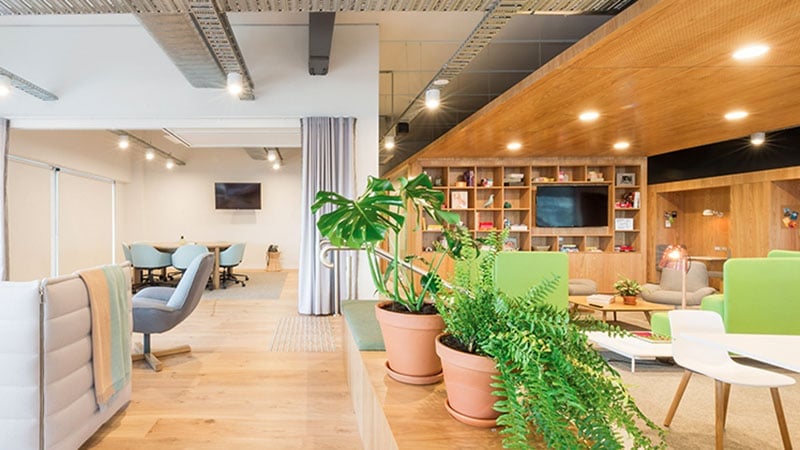 2. Gravity
Gravity attracts workers from a variety of different backgrounds including tech, finance, marketing, property and business consulting. The office, which features a refined, minimalistic interior, offers open-plan coworking areas, meeting and function rooms as well as breakout spaces to regroup and re-energize. A full-time membership will give you 24/7 access and free usage of the meeting rooms. They also offer part-time or casual membership options without lock-in contracts.
Location: 114 William Street, Melbourne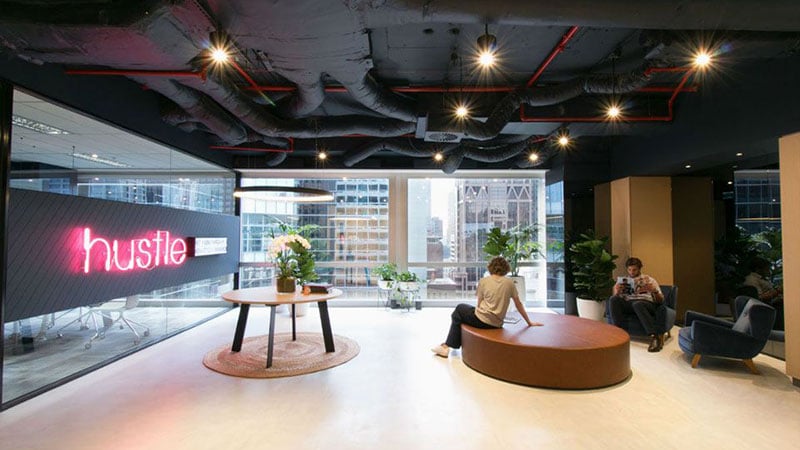 3. Space & Co.
Space & Co. in Melbourne's CBD offers an all around central and convenient work environment that is as flexible as you and your business needs. With rates starting at $60 a day, you'll have full access to all amenities, including meeting rooms, printers, lockers and the internal café. This building is also equipped with brand new shower and changing facilities for a fresh start after a morning or midday workout.
Location: Level 12, 360 Elizabeth St, Melbourne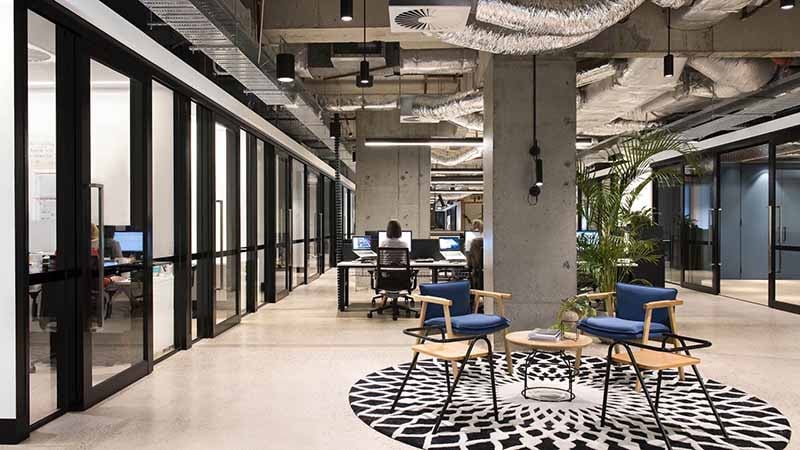 4. The Commons
With two locations, one in Collingwood and one in South Melbourne, the Commons coworking space aims to create the perfect work-life balance for maximum productivity. The buildings are centred around a zen-like green garden, in which members can socialise and relax. On a rainy day, you can stretch your legs in the indoor park located at the rear. In between your work sessions you can also relax your mind in meditation and yoga classes or blow off some steam with ping pong, foosball or an arcade game. Overall, the Commons offers a stimulating work environment for individuals or companies with up to 45 team members.

Location 1: 36-38 Gipps Street, Collingwood, Melbourne
Location 2: 80 Market Street, South Melbourne, Melbourne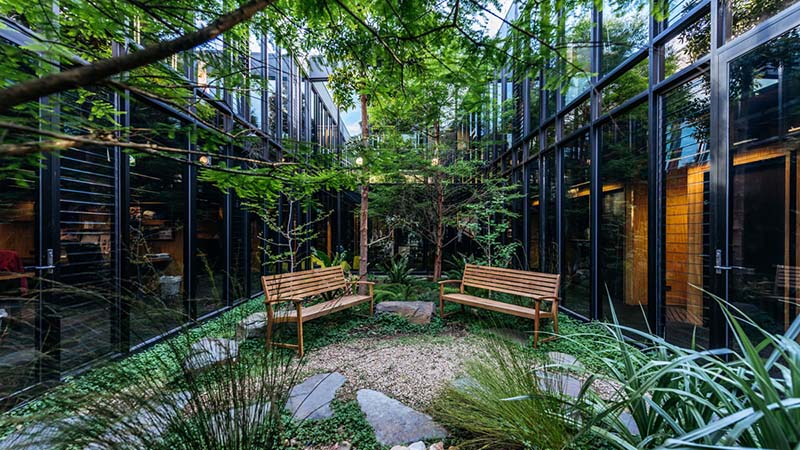 5. Revolver Coworking
The Revolver Coworking space is situated in the former Revolver Music Arcade on Chapel Street in the suburb of Prahran. On more than 1000 square metres, there are 15 offices, lounges, gallery and event spaces and private meeting rooms. After hours, the collective frequently hosts seminars, workshops and networking events for the Revolver community. The intimate working space is suitable for small business from one to ten people.
Location: 231 Chapel St, Prahran, Melbourne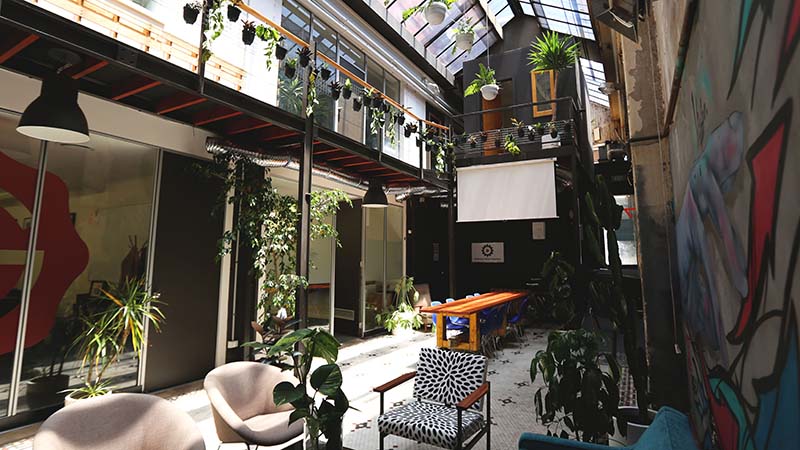 6. Hub Southern Cross
The Hub Southern Cross has set up its desks in the historical Mail Exchange Building opposite Southern Cross station. The building's 100-year heritage inspired the Hub founders to work with the Hassell design practice to create a modern, stimulating space by utilising the original architectural elements of the building. Memberships at the Hub are all-inclusive packages with access to meeting rooms, printing facilities and regular learning and wellness events, such as weekly lunches, champagne tastings or speed networking sessions.
Location: 696 Bourke St, Southern Cross, Melbourne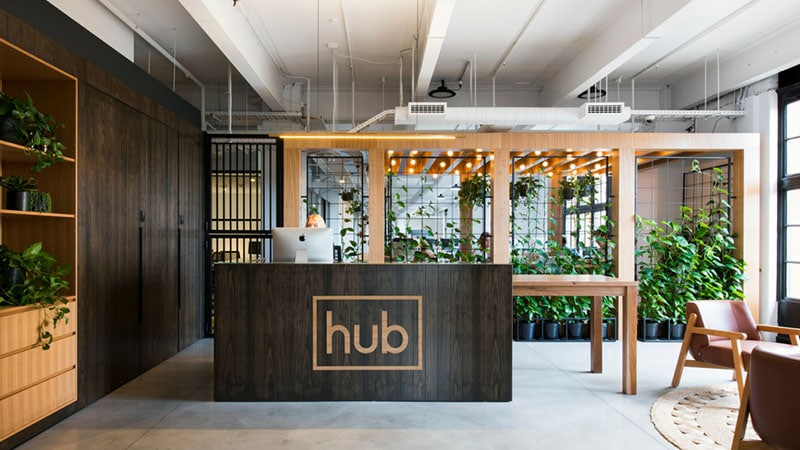 7. Blix Spaces
Blix Spaces is located in the heart of Port Melbourne. With rates starting at an affordable $45 per day, you can make use of one of over 55 workstations, which include standing desks to encourage a healthier workplace. There are also multiple meeting rooms and private booths for when you need a little privacy. A professional expresso machine will cater to your coffee cravings while a fully stocked bar is on hand for knock-off time.
Location: Level 2, 283 Normanby Road, Port Melbourne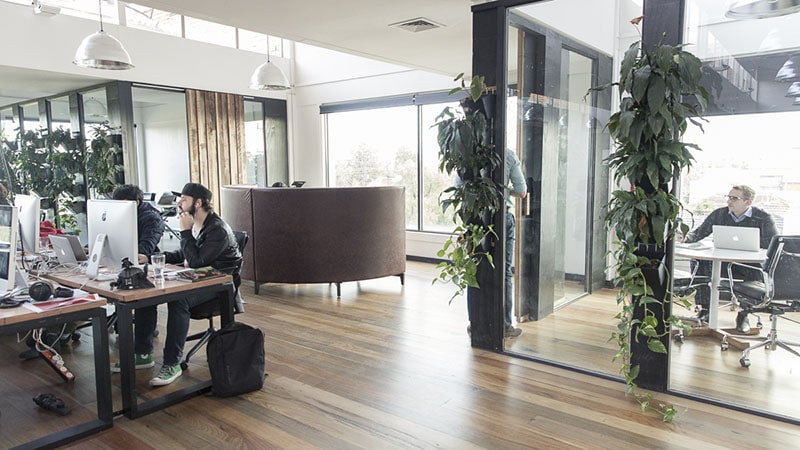 8. The Circle
Founded by a group of young entrepreneurs, The Circle is a co-working space in Melbourne for those who wish to have a fully equipped space, without the commitment of having a permanent office. Located in Collingwood, The Circle is accessible 24/7, with private phone booths and meeting rooms. It's also fully equipped with fibre optic internet, a multi-function printer and card scan access, so you have the freedom to focus on growing your business and get your creative juices flowing. You can hire a space in The Circle for your business, enterprise or even for a function. For all its features, the real heart of The Circle is its community. Its unique business model puts together people who can work in harmony and help each other grow, as teams and as businesses.
Location: 4 Bloomburg St, Collingwood, Melbourne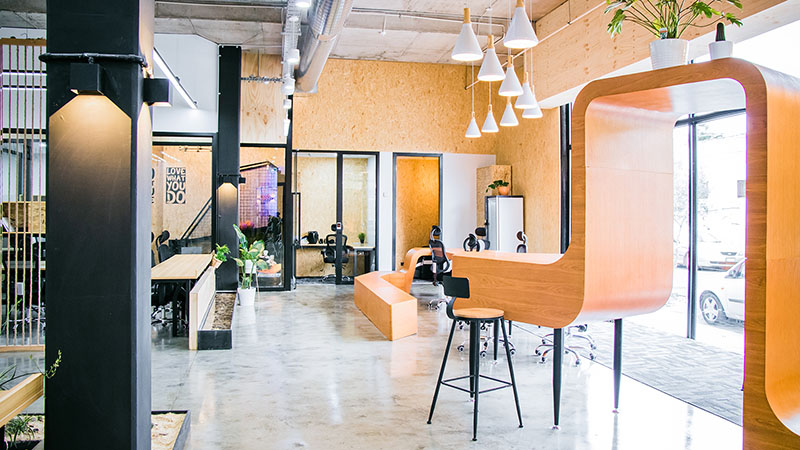 9. Thrive Network
The team at Thrive Network decided to make it their business to take care of everything you need so you can grow yours. With a sense of community and a knack for bringing people together, this coworking space offers a range of private and shared workstations, a concierge service as well as showers and end-of-trip facilities. If you're not so much after a physical office space, Thrive Network also offers the option of a virtual office membership. This membership includes a business email address, limited hot desk usage, and access to the building's breakout and collaborations spaces.
Location: South Melbourne (By appointment only)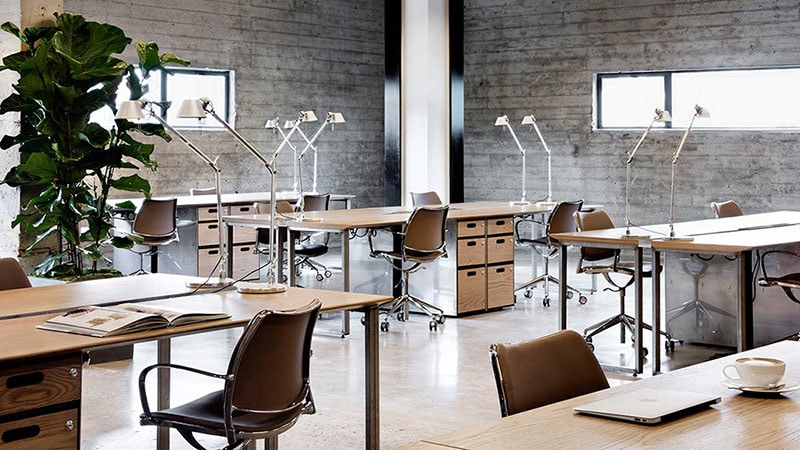 10. Inspire9
You can find the Inspire9 coworking space in the Australian Knitting Mills. This complex used to be the centre of the Stewart-Tanner streets industrial development area during World War I. By encouraging neighbourly behaviour, founder Nathan Sampimon and his team strive to create "small but significant social change." Thus, members are welcome to collaborate on projects, assist one another with technical issues or collectively brainstorm over a game of pool.
Location: Level 1, 41 Stewart Street, Richmond, Melbourne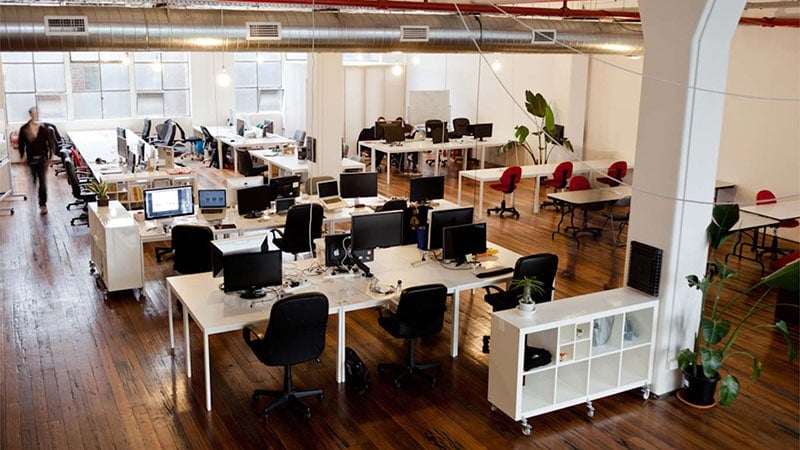 11. ACMI X
Designed by award-winning architects Six Degrees, ACMI has created a brand-new coworking space dedicated to the creative industries. As a first for an Australian museum, the office features 60 seats and intends to bring together an eclectic mix of professionals from the fields of filmmaking, digital and visual art, digital production, web development, screenwriting and design. Free tours of the facilities are available every week on Mondays, Wednesdays and Fridays.
Location: Level 4, 2 Kavanagh St, Southbank, Melbourne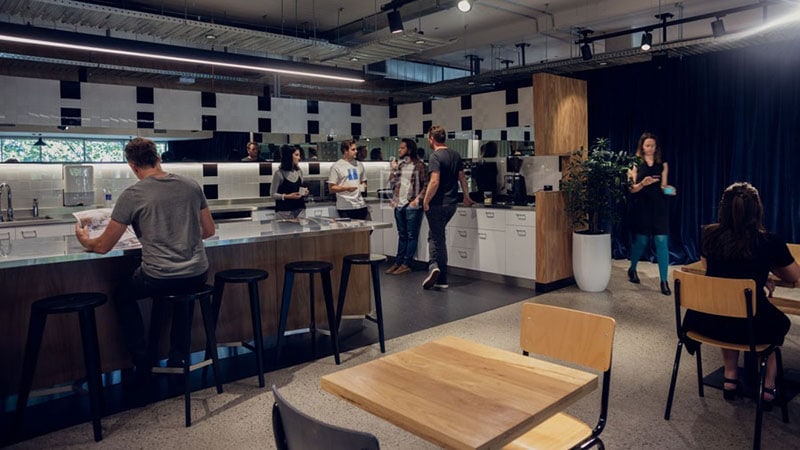 12. WeWork
Spread across as much as 20 countries and well over 50 cities, WeWork has become the widest-spread coworking community in the world. In Melbourne, the company has laid down its roots on six levels in the historical London Stores building on Bourke Street. A secondary location on Collins Street is soon to follow. Both buildings offer easy access to public transport and breakout options, including shops, cafés and after-work activities. Month-to-month memberships are available from $370.
Locations:
152 Elizabeth Street, Melbourne
401 Collins Street, Melbourne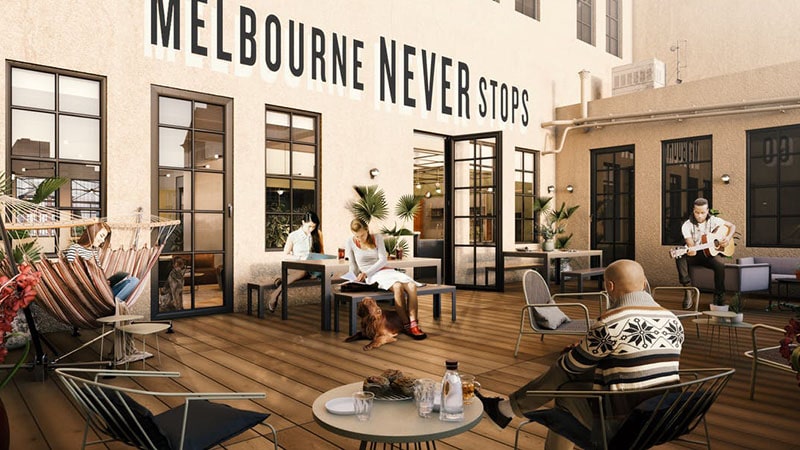 13. Waterman
Waterman Business Centres provide professional and polished coworking spaces in three different locations across town. Chadstone is located near Melbourne's city centre while Narre Warren and Caribbean Park are further west. All of them offer a range of hot or dedicated desk options, meeting rooms and private offices. These can accommodate teams from one to 100 people. From $279 per month, you can access all three locations 24 hours a day and will be admitted to the Waterman Business Builders system.
Locations:
1341 Dandenong Rd, Chadstone, Melbourne

Level 2, 66 Victor Crescent, Narre Warren, Melbourne
44 Lakeview Drive, Scoresby, Melbourne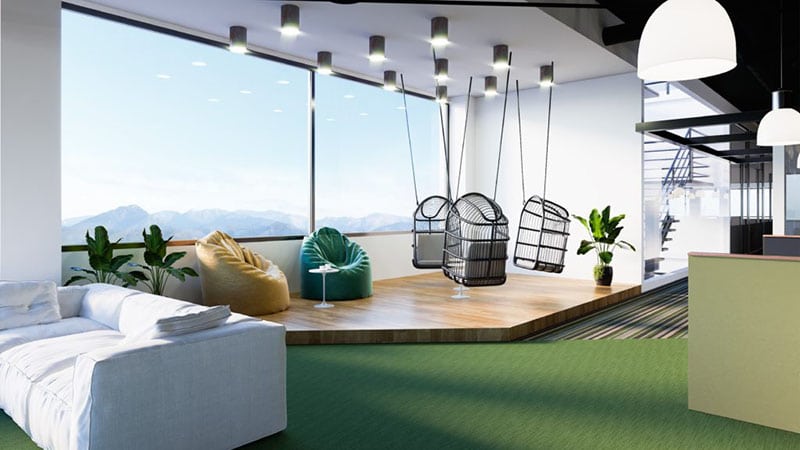 SUBSCRIBE TO OUR NEWSLETTER
Subscribe to our mailing list and get interesting stuff and updates to your email inbox.