One of the most popular colours this season is the unfailingly chic navy blue, and we aren't the only ones who are loving the look! Many fashionable women on the streets have embraced this dark hue and rocked it in their own, very different ways.
Sure, it's not the brightest nor the boldest hue, but the great thing about this colour is that the darker shade is flattering, slimming and more forgiving when it comes to dirt and grime. It's also a better alternative to black, as it's less harsh and carries an air of sophistication. Yes, seriously, navy is the new black!
The dark blue hue has found it's way into fashion and dominated the runways in all shapes and forms but we also love how women have been rocking the navy trend on the streets, all in their own unique ways. Everything from manly overcoats, to elegant dresses, this is a great colour no matter what the occasion.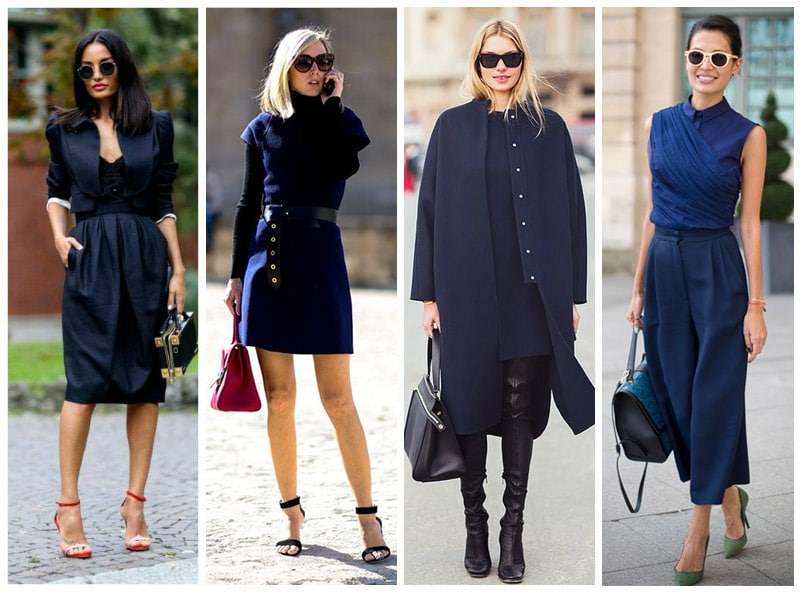 Wear it head-to-toe — unlike bold yellow and red, this colour looks good on almost every woman and makes a subtle statement — or break it up with other colours such as a white overcoat (as seen above), or pair navy with another wardrobe colour staple: camel. This classic combo is laidback, but also super chic.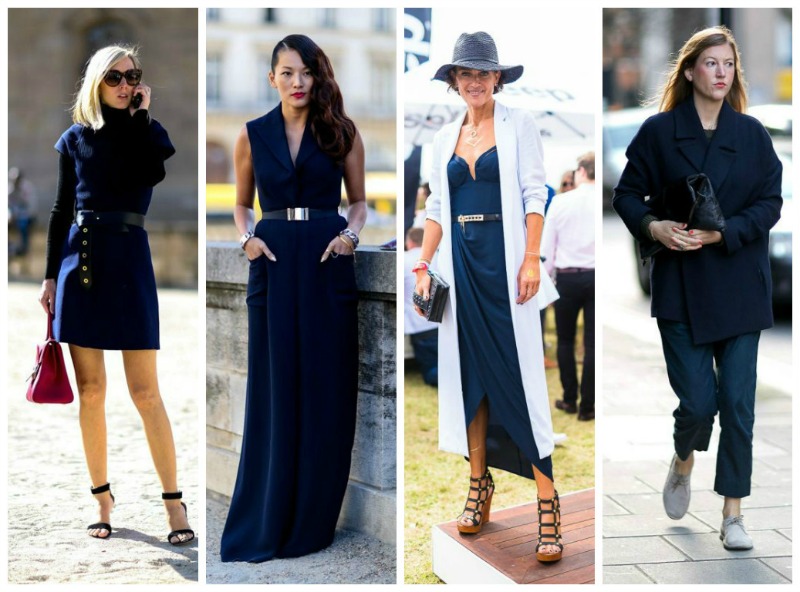 SUBSCRIBE TO OUR NEWSLETTER
Subscribe to our mailing list and get interesting stuff and updates to your email inbox.