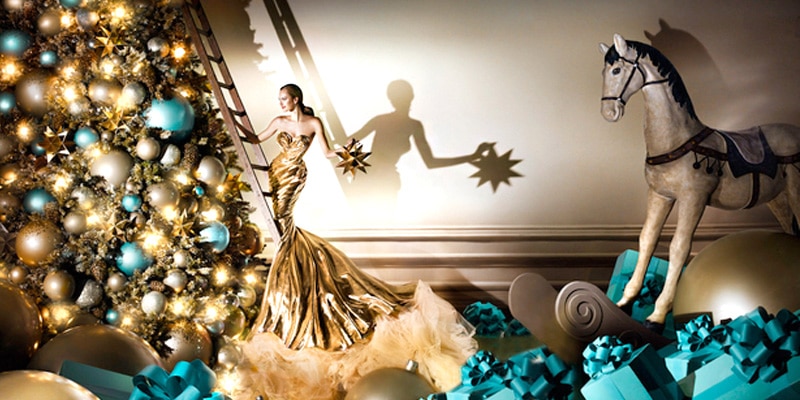 The festive season is all about creating great memories, being thankful for all the good in your life and, of course, giving gifts to those you love. But finding the perfect gift can be a bit tricky, especially if the person you're buying for already has everything.
Etsy is peer-to-peer e-commerce website which offers shoppers the opportunity to buy and sell handmade and vintage items – and there are some truly magical finds to suit every preference. From gifts that can be customized to match the personality of the recipient, to the perfect gifts for the home, we have put together some fantastic proudly Australian ideas that will make even the fussiest person happy.
Gifts for Home
Most women love to receive a gorgeous gift for the home; whether it's a truly standout Christmas present like the celtic-inspired Square Mosaic Mirror from Australian store MirrorEnvy, or the sweet aroma of a honey suckle candle from Pinchandtinker filling up your home, Etsy has a wide range of home gifts on offer.
WisdomTreeStudio has cushions that are bound to impress – in particular, we like the "Love You to the Moon and Back" – or you can gift a striking piece of home decor art from Missnmash. If you are after gifts for the home, we've got you covered.
Gifts for Beauty Gurus
Who doesn't love an organic face and body cream or a delightful smelling soap? If you are looking for a gift for a beauty enthusiast, then you're in luck. Shop Etsy store PLANTSkincare for wide selection of beautiful products for all skin types, including the Black Tea Face and Body cream which facilitates skin generation, reduces dark circles and puffiness and is high in antioxidants – all this, paired with a delightful fragrance.
Or indulge in an organic HunterandJade face mask free from harmful chemicals (leaving your skin feeling refreshed and invigorated). Still not sold? There's also handmade light moisturising cream to nourish and hydrate your skin from Willow and Lane, a 100% natural mineral foundation powder based (free from chemical irritants) from Dirty Hippie Cosmetics, or the most gorgeous smelling handmade soap around from ViceandVelvet – seriously, it looks good enough to eat.
Stylish Art Gifts
If you are looking for a gift that is far from the boring and traditional; a stylish art gift is what you need. Etsy has a wide selection of wall prints, including fashion prints like the black-and-white Perfume and Lipstick Wall Art from A Whimsical Pixel – which will beautifully compliment your home. As well as abstract prints like Exile Prints geometric pink and grey wall art, and Artzaro's range of original, abstract artwork which has been created using acrylics on canvas.
If you want to gift something even more personal, then you can always create a custom shape art work, like the gorgeous monochromatic Ying and Yang resin art handmade by AxSbyStephMcCarter or handwritten wall art by Mossy JoJo.
Personalized Handmade Gifts
Lost on what to buy for that special women in your life because she has just about everything? What you need is something personalized. Instead of opting for generic jewellery, consider purchasing an engraved ring with a special message inside from Epheriell, or a beautiful pack of three handmade earrings from Rubenabird.
Jewellery is not for everyone, but there is also the option of personalizing a handbag, or for the jetsetter OneBusySloth has the option to create a snazzy little pouch to house your travel documents. While LittleConfettiLove enables you to create a personalized Christmas card, all of which are individually hand-lettered in metallic gold calligraphy.
The great thing about personalizing items is that they are tailormade to suit the personality of the one you are giving the gift to – this also makes them more special as you are put extra thought into the gift.
Tech Gifts
Technology has changed the way we shop, the way we learn and even the way we date, so it's something that most of us use on a regular basis. And for the techno-savvy, gifts like a vintage cassette tape mobile phone cover from Vistacasecover, a customized iPad case crafted using synthetic leather from CustomisedCase, or a cute laptop cover from PaperBoundLove are awesome.
If you know a woman who is into music, the Beallaudio portable bluetooth speakers crafted from timber, and Queensland maple may be just what you've been looking for. If you prefer something on the lower end of the price range, Vroomprinting has an Apple evolution logo vinyl sticker in a wide variety of colours for Mac Book/Air/Retina laptops.
SUBSCRIBE TO OUR NEWSLETTER
Subscribe to our mailing list and get interesting stuff and updates to your email inbox.