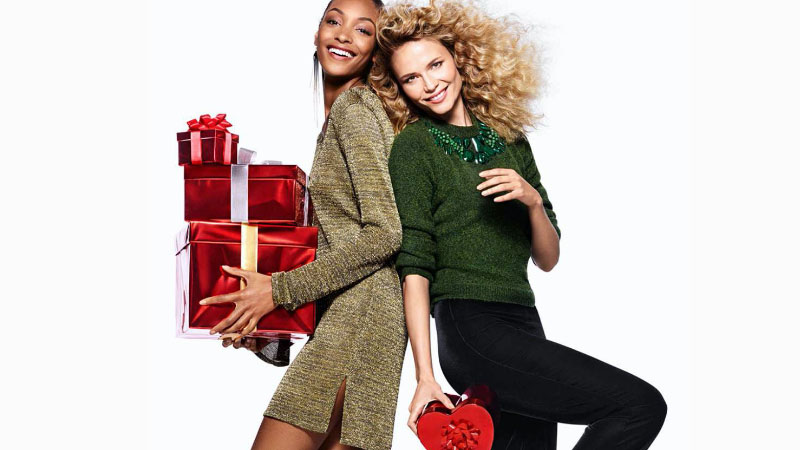 It's that time of year again. The time when you've got to come up with the perfect gift ideas for those you love most. But what do you get for the woman in your life who has everything? It needs to be something special and unique to stand out from all the generic gifts around. It also needs to be personal and thoughtful to convey just how much she means to you. These gift ideas are sure to say all that and more this Christmas. From unusual experiences and spa vouchers to quirky candles and killer accessories, there's a present on this list for every lady. Whether she's a homebody, a health lover, a style queen or a selfless heart, you're sure to find her perfect gift right here.
1. World's Best Independent Brands at Wolf & Badger
Wolf & Badger is the perfect destination if you're after unique and innovative gifts. From handmade earrings to designer clothing, unique homewares, and beauty. The curated finds are ethically sourced, so you can help reduce waste and make your friends and family feel extra loved, thanks to this beautiful selection of goodies. You know, maybe you can get something little for yourself along the way.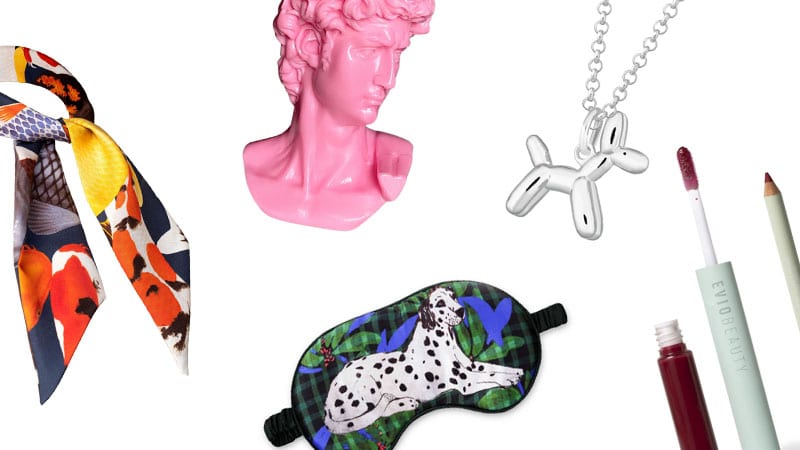 2. Handmade Earrings
Are you looking for a way to spice up your existing wardrobe and shop from an independent creator? A pair of handmade earrings are a perfect choice and make for an awesome gift for friends or family. Dash of Gold jewelry is made in Australia, seeking inspiration from nature, and certainly spark joy. With several collections to choose from, you'll find something for everyone. They're also lightweight, colorful, and work well for any occasion. Plus, they're sustainable, with eco packaging and the brand donates to the charity of your choice with every purchase – what more could you want?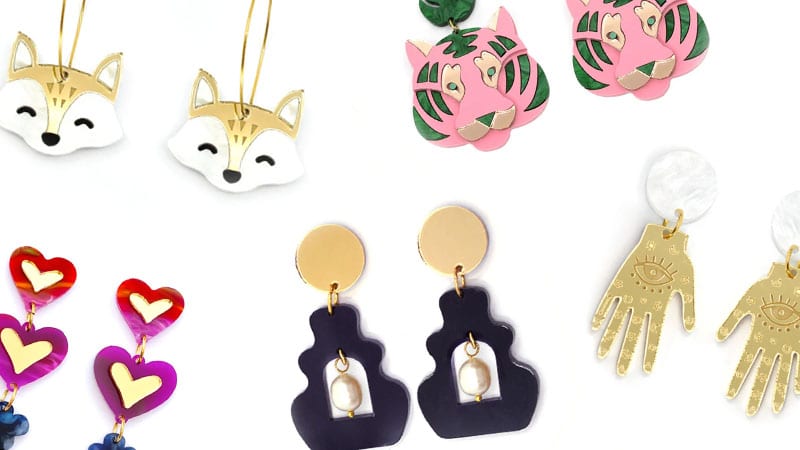 3. Beautiful Phone Covers
Your phone is a precious piece of technology, so you must keep it protected. These days, it's not enough to keep your phone safe, but it should look super cute, too. That's why Casetify has nailed your gift list for the year. No matter what style of art someone likes, this brand has their phone covered, literally. You can personalize a design or choose from leading collaborators and designers like The Louvre, Disney Princesses, and many others. What's more, these phone cases are really tough. Choose from various strength levels, such as the Ultra Impact Crush, which can withstand a drop from 9.8 feet.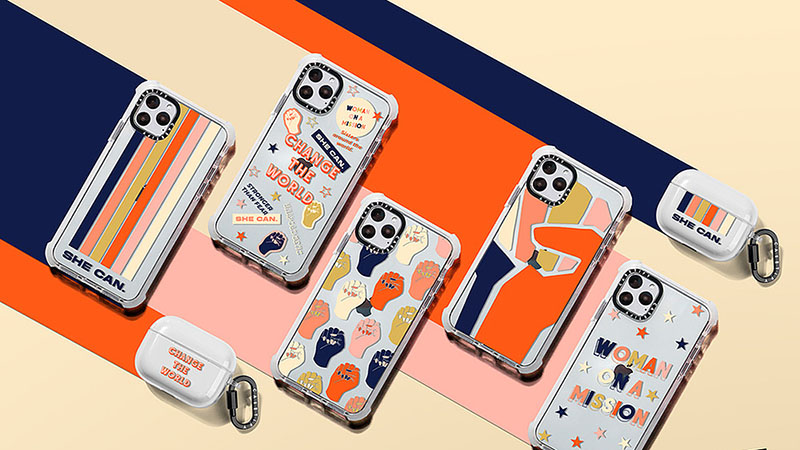 4. Shop Local Australian Brands
If you want to keep it local when shopping for presents this year, you can find a curated list of amazing products from The Iconic. This array of Australian brands offer amazing gifts, clothes, and accessories – they're ideal for stocking stuffers or secret surprises for your friends and family. With brands like Country Road, Camilla, Bec + Bridge, and many more, you'll probably pick up a couple of things for yourself while you're there. Don't worry, we won't judge!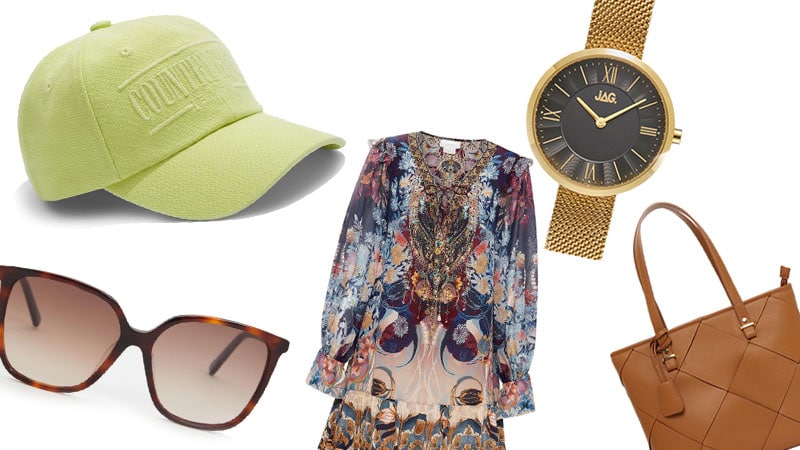 5. Skincare Gift Packs from Sephora
Enjoying a spa day from home is a great way to unwind after a long week, and there's no better way to do it than with a skincare gift pack. Sephora offers a fantastic selection of brands and products suitable for various skin types and concerns. From firming products to hydrating sets, these transformational kits are a great option for someone's stocking or surprise present.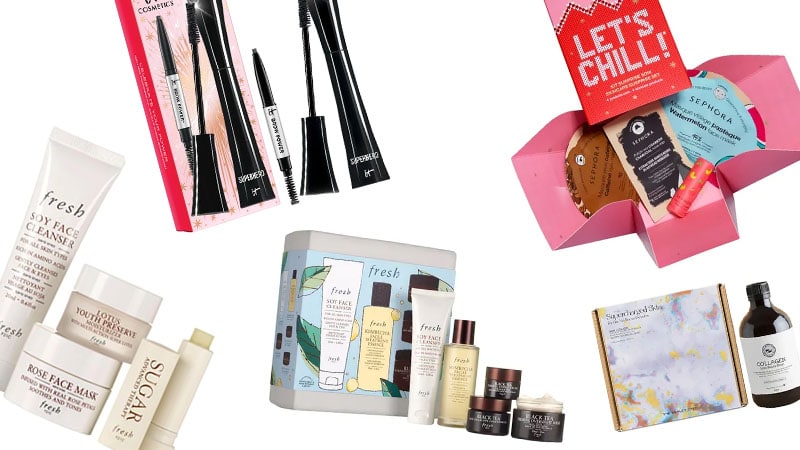 6. Fragrance from Fragrance X
Finding your signature scent is the key to increasing confidence and completing an outfit- that's why it's an excellent gift choice for someone. From latest releases to rare finds, Fragrance X is the one-stop shop for all things perfume. Popular choices include YSL's Black Opium, Moschino's Toy, Gucci Bloom, and many others. They're available in various sizes, depending on your budget and preferences. If that's not enough, they offer these amazing scents with fantastic discounts so you can get something for the whole family.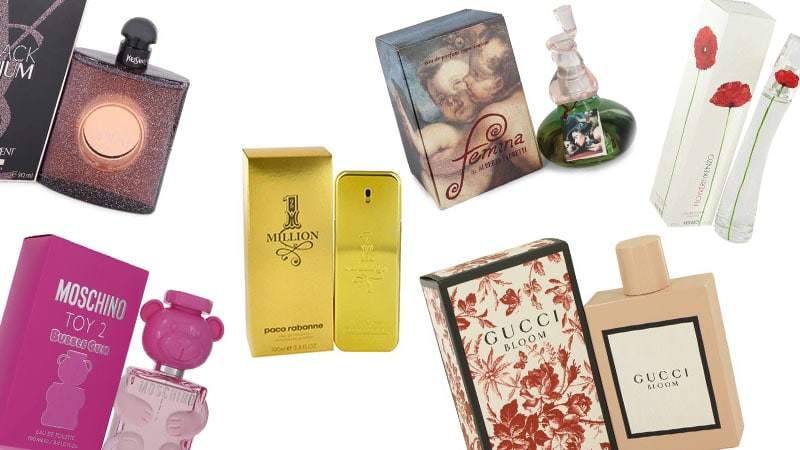 7. Luxury Towels by Sheridan
Hopping out of the bath or shower gets exponentially better when you wrap yourself in a fluffy towel. Give the gift of great quality towels from Sheridan. These luxury bathroom essentials feature 100% combed cotton that is absorbent and soft on the skin every time. Keep it neutral with classic shades, or step out of the box with a bright and vibrant color, like saffron, orange, or jade green. You can even find options with ornate designs, which will instantly elevate your home.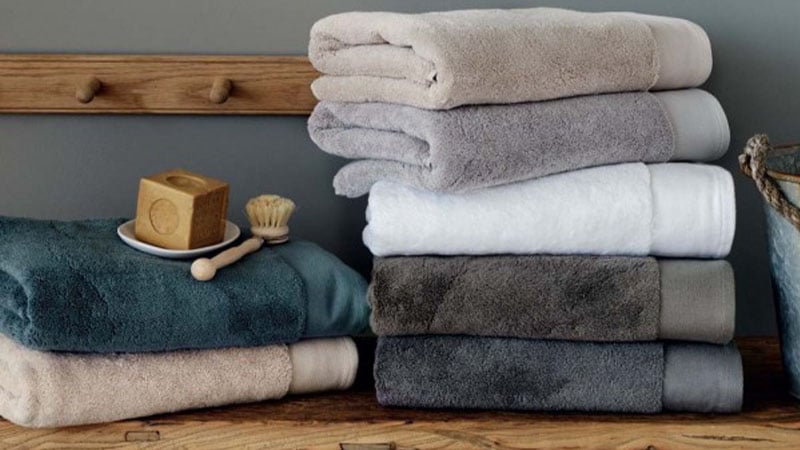 8. Comfort Clothes and Sleepwear
Let your friend go to sleep feeling like a supermodel with a pair of swish pajamas from Sleeper. These Instagram-worthy PJs are cuter than your regular set, thanks to their iconic feathers and signature shades. The pieces are stylish enough to wear to a party – just add a pair of heels and a bag for a comfortable and stunning outfit. Grab a few pairs for your inner circle so you can hold a super stylish slumber party – champagne not included, but highly recommended.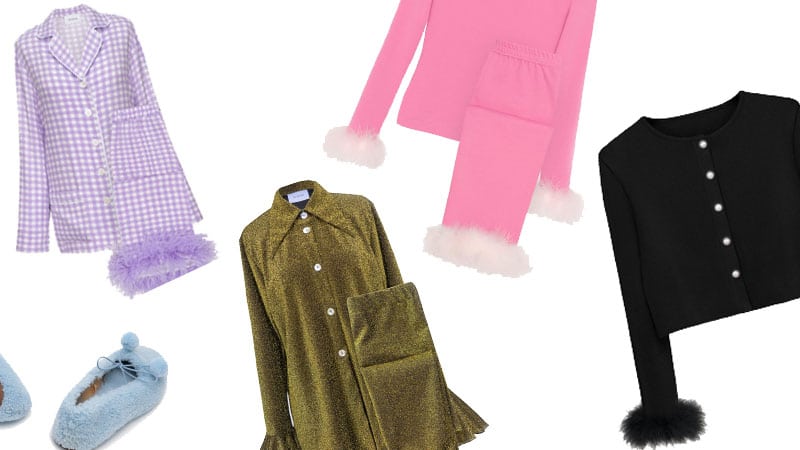 9. Fun Happy Socks
Socks are a staple gift for someone, but that doesn't mean they have to be boring. This awesome stocking filler makes your feet look and feel the part and will look fantastic to the office or around the house. Happy Socks create accessories worth looking at, with funky designs, loud colors, and collaborations with designers, brands, and musicians such as The Beatles, Disney, and David Bowie. Gift boxes are available for a set of two, four, or even seven days of the week. This classic gift just got an upgrade, guaranteed to actually put a smile on someone's face.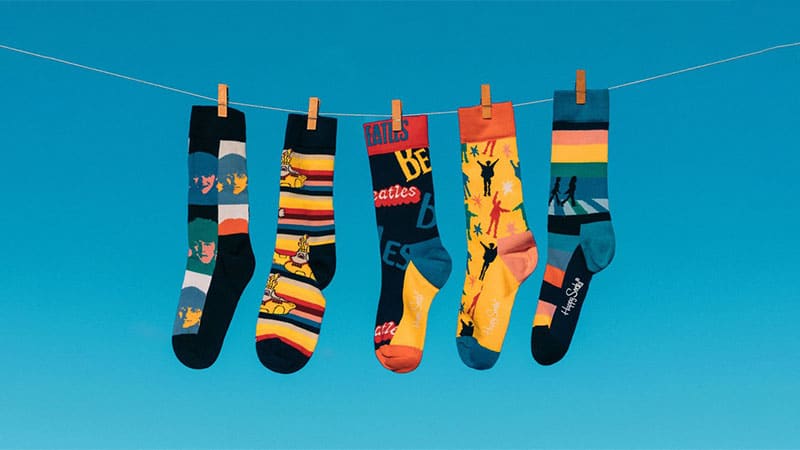 10. Sleep Sets
Sometimes the smallest gifts can have the largest impact, and these sleep sets from Blissy are no exception. We spend one-third of our life sleeping, so you may as well make it as comfortable as possible. Sleep masks, pillows, and scrunchies are made using 100% Pure Mulberry Silk, which can benefit your hair and skin. These products have been approved by supermodels, dermatologists, and hairstylists, making them a great option for your friend this holiday season.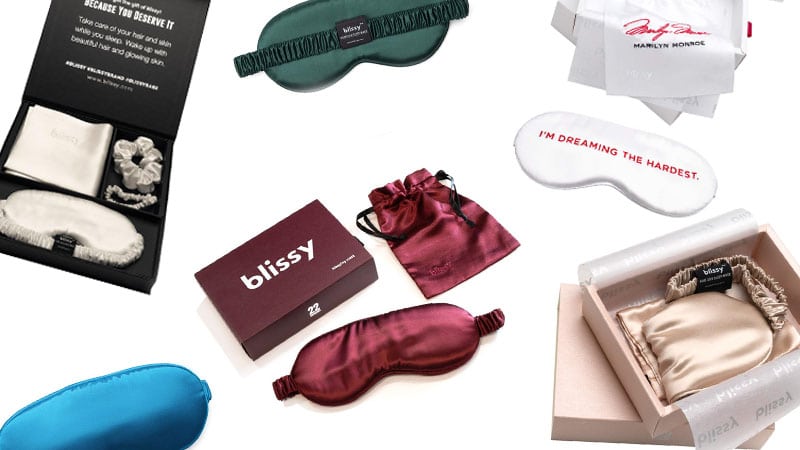 11. Lovely Christmas Gift Hampers
Show how much you love someone with a Christmas hamper. Perfect for a romantic night or a relaxing weekend, these are packed with goodies and everything you could need. Bottles of Moët Chandon Champagne, scented L'Occitane soaps, Mulberry Silk eye masks, artisanal snacks, and chocolates are some of the available options in each of these sets, varying in sizes and prices to accommodate your budget. You're sure to add a bit of extra cheer to someone's life with a gift like this!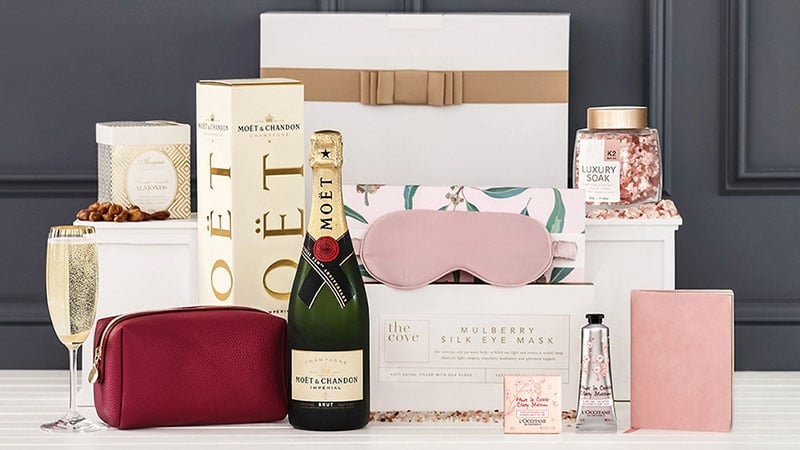 12. Books on Amazon
There is no better gift for a book lover than that new title they've had their eyes on for ages. A book from Amazon is an excellent choice for the person who loves expanding their imagination and knowledge. With thousands of options available, you will be able to find something that they will love, whether it's for their Kindle or bookshelf. Fashion books, autobiographies, audiobooks, and novels are all in one place, so you can keep your bookworm loved ones busy all holiday season.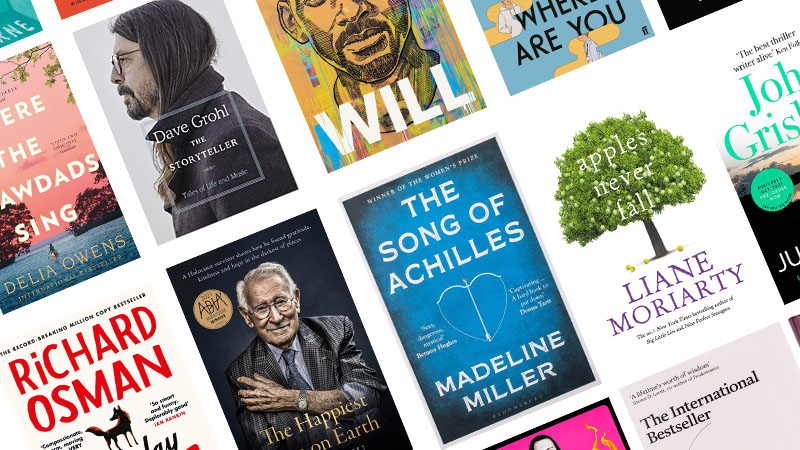 13. Unique Diaries and Planners on Etsy
For the friends that are always one step ahead, get them sorted for the new year with a personalized planner from Etsy. These unique and stylish diaries can feature their names, quotes, favorite designs, and colors with premium quality paper and covers. For a friend planning a wedding, their next steps in their career, or just their day-to-day schedule, they will feel in control and super stylish in a heartbeat.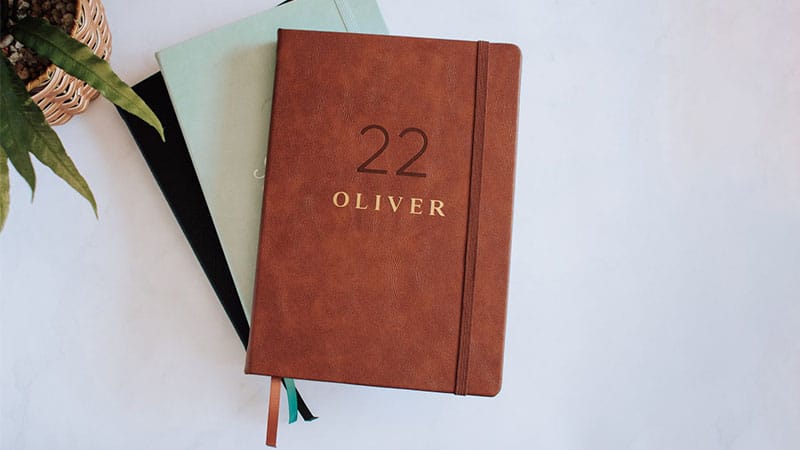 14. Personalized Bags
Take stylish gifts to a whole new level with a personalized bag, with The Daily Edited. This brand specializes in soft and luxurious bags for traveling, evening events, or day-to-day errands. You can add initials, names, and emojis with various fonts, sizes, and locations on the accessories. The stylish designs are perfect for the office, traveling, or a night out with the girls, and with so many styles available, you can find something for everyone's taste.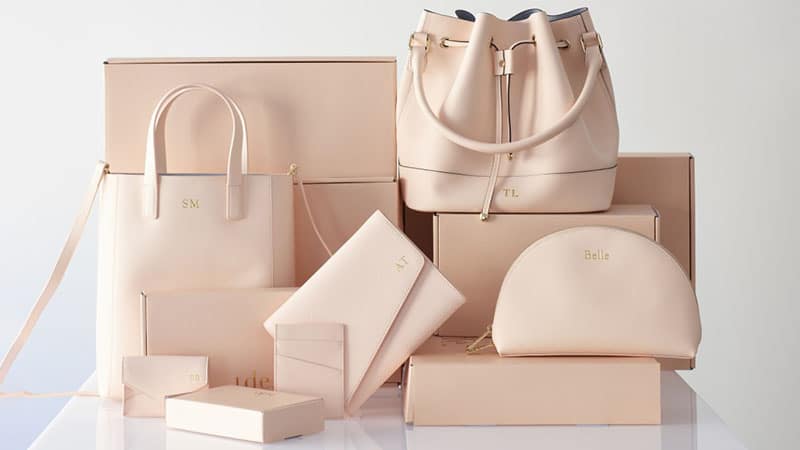 15. Quirky Personalized Gifts
Make treasured memories last a lifetime with a quirky gift from Uncommon Goods. As the name suggests, this brand offers a series of unique and personalized presents that will make the receiver smile. You can create customizable games, artwork, trinkets, and kitchenware, just to name a few. You can even request a made-to-order song for someone you love, portraits, and t-shirts. They're an excellent option if you're planning a family photo, celebrating a recent milestone, or you're looking for cute stocking fillers.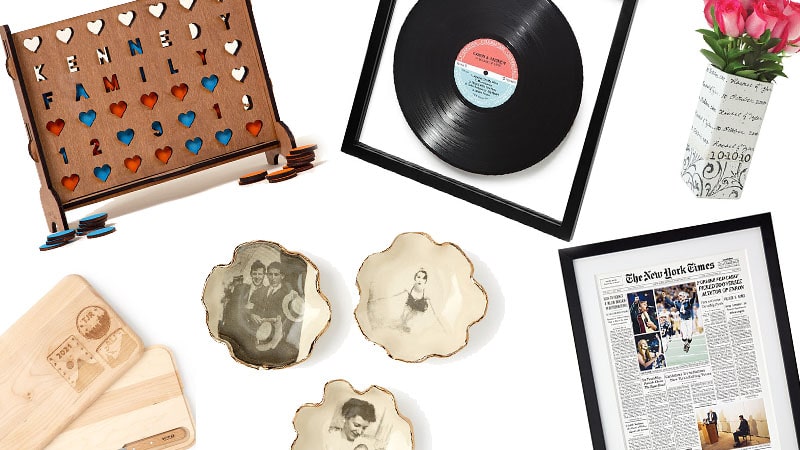 16. Self-Cleaning Water Bottles by Larq
Elevate your loved ones' health game with Larq – a self-cleaning water bottle. This smart device uses state-of-the-art PureVis™ UV-C LED technology to remove bacteria, viruses, and other nasties from water, leaving behind a healthy and hydrating drink. Unlike the others available, this purifies aqua, cleans itself, and doesn't require any filter replacements. Next time you all head for a hike, these bottles will keep your workout buddies ready for anything.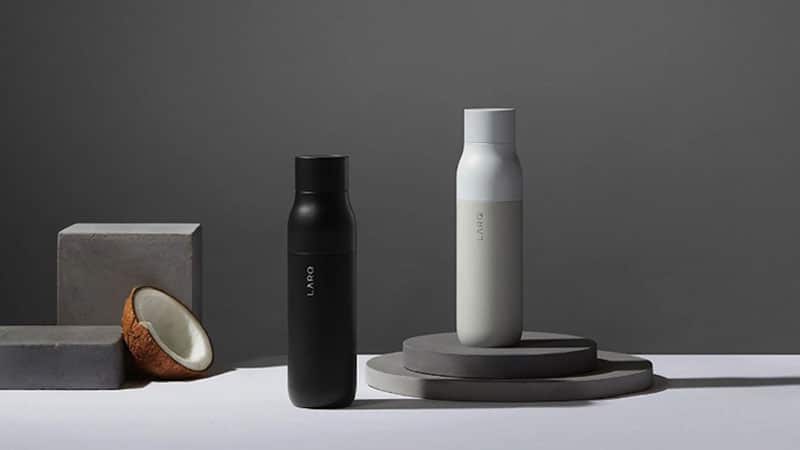 17. Fashion Subscription Boxes by Rent the Runway
Rent the Runway is the perfect gift for a friend who wants to keep the planet happy and updated with the latest trends. With three price options available, you can update your outfits, refresh your wardrobe and access a huge closet of clothes every month. Choose from eight, 12, or 16 items per month and browse the hundreds of products available. The receiver can then wear them until they're ready to return them – alternatively, they can buy the items in their box.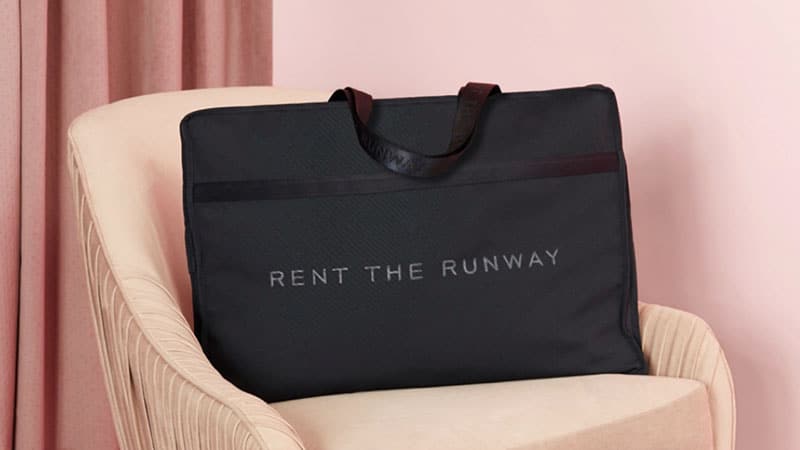 18. Personalized Tea Subscription Boxes
Tea lovers, rejoice, There is a gift for all the herbal lovers of the world, and these are personalized to them. This subscription box offers four new flavors every month, making more than 16 cups of tea. Based on their preferences, this box gives a great selection of global brands, tastes, and strengths – they can learn more about the brew, rate them and alternate between different types to find the perfect cuppa.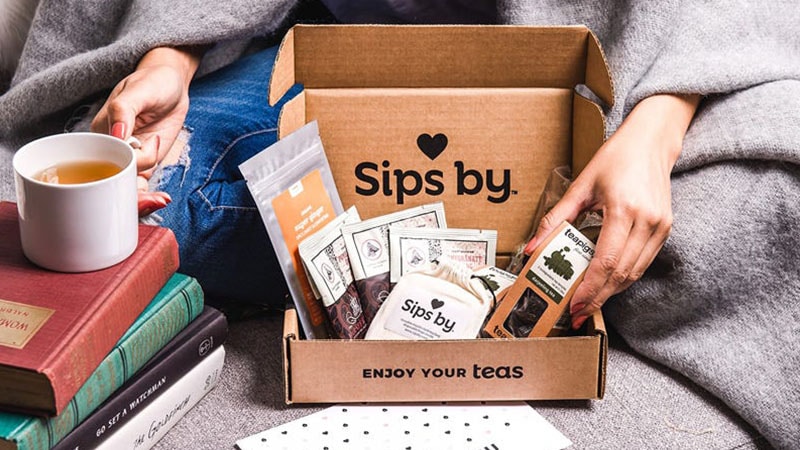 19. Hair Care Gift Sets by Adore Beauty
Show how your friends what a queen they are by giving their crown a bit of extra love. These hair care gifts from Adore Beauty are perfect for all hair types and concerns, such as dryness, frizziness, or even blonde locks. You can choose from brands including Kerastase, BaByliss, and Olaplex, among many others, designed to care for hair, from the root to the ends. The latest devices from Mermade, Dyson, and GHD are the perfect surprise to those closest to you – there are even limited-edition versions available for an extra special treat.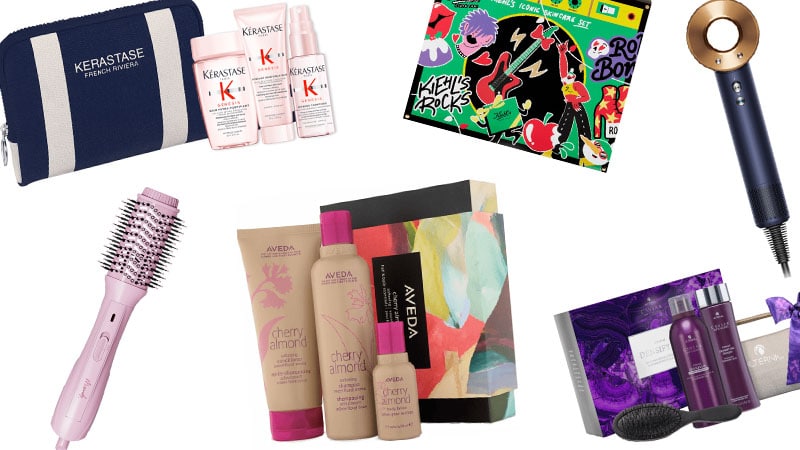 20. Designer Bags
Give the gift of a lifetime, like a designer bag from Cosette. From staple icons like the Gucci Dionysus, Prada 2005 Nylon, or a Fendi bucket bag, you can take your friend's style game to the next level. Fashion Week favorites like Balenciaga's Hourglass, Jacquemus Le Chiquito Mini, or the Bottega Veneta Pouch are sure to turn a few heads. If they prefer something office-friendly, you can't go past pieces by Chloe, Stella McCartney, or Celine. Trust us, the 'Friend of the Year Award' will go to you with a gift this luxurious!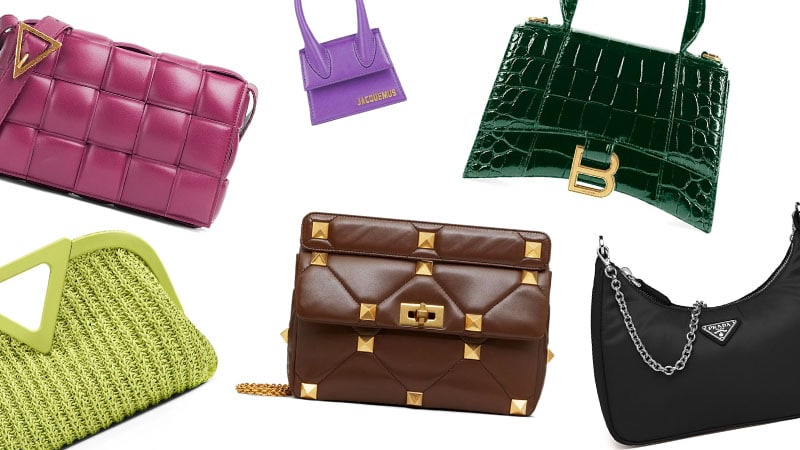 21. Eco-Friendly Conscious Gifts from Farfetch
Enjoy the most beautiful luxury brands without it costing the planet. These conscious gifts from Farfetch are hot off the runway, ultra-stylish, and kinder to the Earth. If you're a lover of vintage Chanel, trendy Marine Serre, or earth-friendly Stella McCartney, this store has it all. This Christmas, let the ones you love look and feel their absolute best, knowing that they are doing their bit to create a safer and more sustainable future.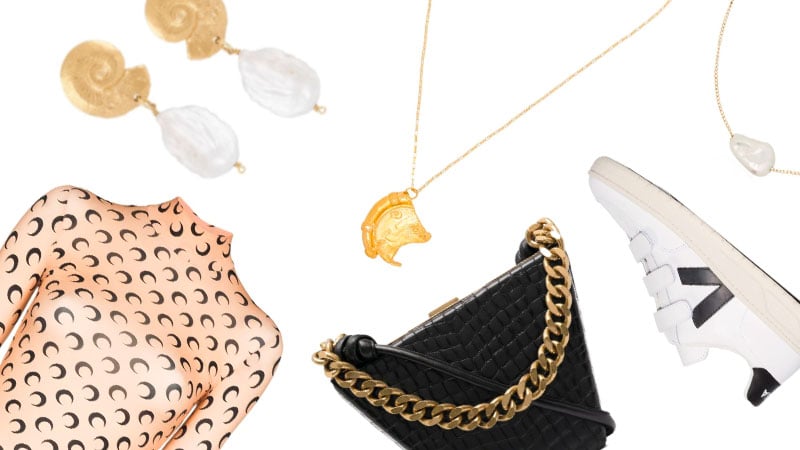 23. Novelty Creative Gifts
Make them smile this Christmas – these novelty gifts are perfect stocking stuffers. Make lasting memories with a Polaroid camera, turn their bathroom into a private karaoke session, or make sure their phone is always 100% with a portable charging bank. If you're buying for someone who has everything, these are sure to keep them happy. From Secret Santa to your best friend's extra present on the side, they're creative and perfect for anybody!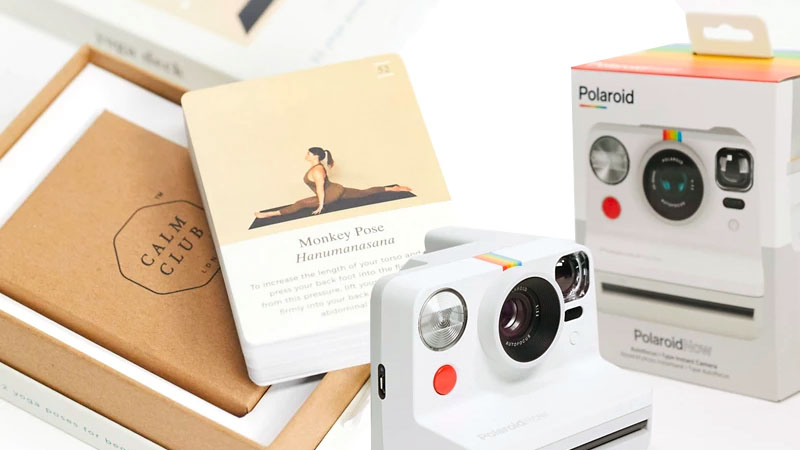 24. Lifestyle Gifts for Home
Add a touch of style to your loved ones' homes with these beautiful gifts. A sweet-scented candle from Fornasetti will brighten any space, and a travel or photography book is sure to capture their imagination for hours. Find the items you know they'll love with Net-A-Porter; the presents are curated to best suit anyone's personal style or taste. It's a great idea for the friend or family member that's just moved into a new home or has recently renovated.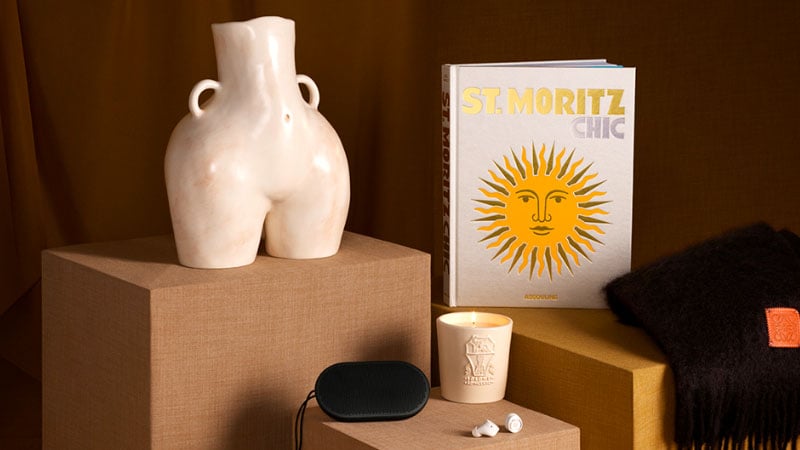 25. The Ordinary Balance Skincare Set
Enjoy a touch of luxury without the hefty price tag. The Ordinary offers extraordinary skincare, and it won't break the bank. The Balance kit features a Squaline cleanser, Salicylic 2% masque, Niacinamide 10% + Zinc, and Natural Moisturizing Factors + HA – all in full-size containers. It has everything you need to get started and feel a glow from within. These are for expert skin lovers who wish to take their complexion game to the next level.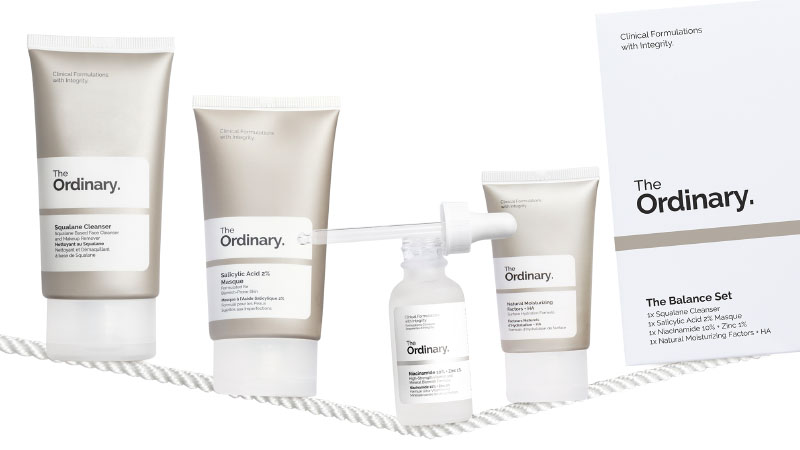 26. Makeup Gift Sets from Myer
For the lover of makeup in your friendship group or family – this is the perfect present for her. Myer offers a great variety of cosmetic gift sets, ideal for all skill levels and brand preferences. From YSL to Giorgio Armani and Benefit, they can get the fullest brows, wonderful contour, and the perfect pout in a second. Purchase a vault of lipsticks from MAC or a sample set of everything from Bobbi Brown – they can experiment with new styles and feel more beautiful than ever this Christmas.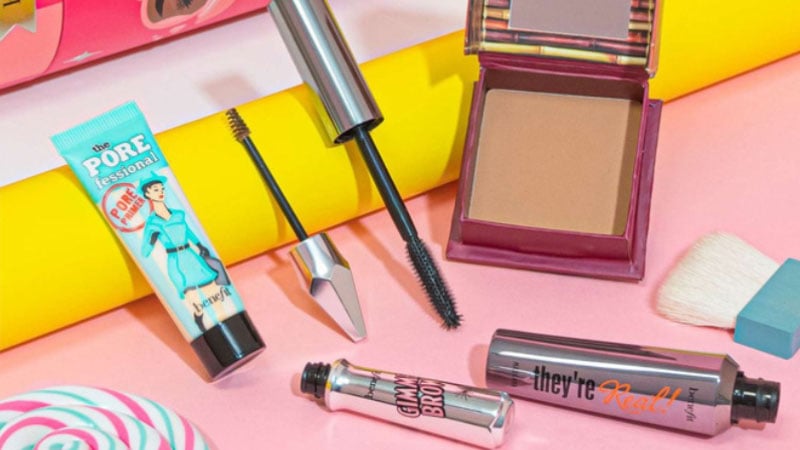 27. Board Games from Amazon
Gather the whole family around for a night of fun with a series of board games. Amazon offers a huge range of classic and modern games that will keep everyone entertained. Challenge your siblings to a game of Monopoly, and make your gang gasp and giggle with a round of Cards Against Humanity. This is a gift that lasts longer than the festive season – pick up a deck of cards and play whenever you like. They're ideal for the girl who already has everything.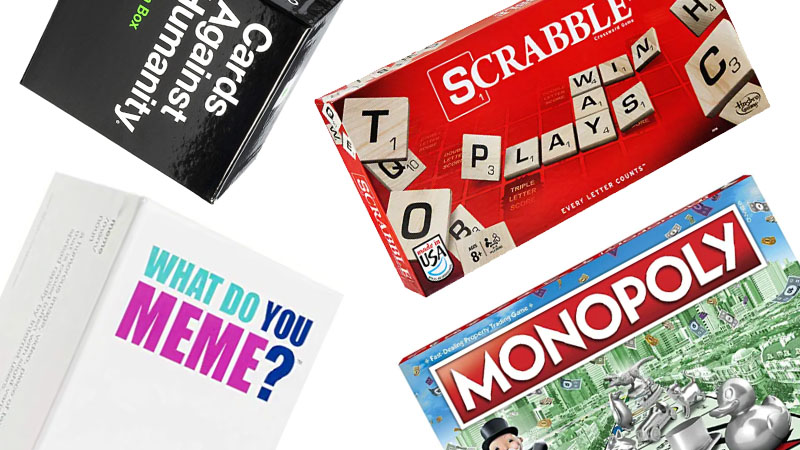 28. Tech Gifts
This curated list is the best place to start for the person who loves to stay ahead with tech trends. Stay connected, even while apart, with an Amazon Echo Show – you will feel closer than ever, even if you're in quarantine during the holidays. Live every day in the future with home automation products – smart lights, locks, and audio items will keep your loved ones feeling futuristic. In a year surrounded by technology, give them the gift of the best quality items.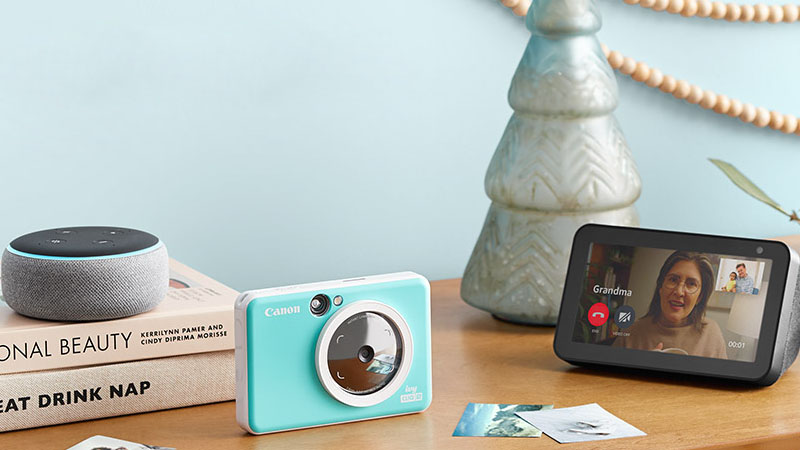 29. Holiday Ornaments
Make your tree the most unique yet, and give personalized presents with a quirky holiday ornament. These holiday accessories are cute and showcase the latest pop culture trends and styles. Choose from a slice of pizza, your favorite cocktail, or even a pair of rainbow socks – there are so many different styles that would look fantastic on a Christmas tree. Whether you need something for Secret Santa or discover a design that represents your best friend, these are a great stocking filler that's sure to put a smile on everyone's face.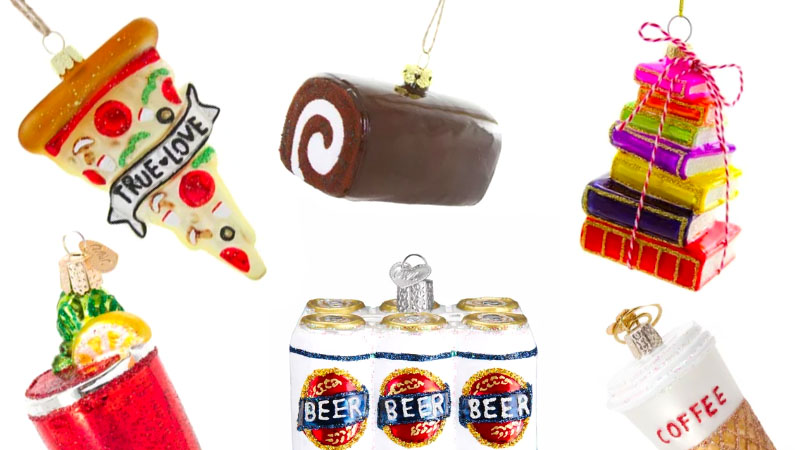 30. Fun Experiences
Sometimes the best presents in life are the memories we make. Give your loved ones the gift of a lifetime with an experience from RedBalloon. Take a trip in a hot air balloon, have dinner at a fancy restaurant or watch seals with friends – go big or go home by diving in the ocean or jumping out of a plane. This is a Christmas they will always remember and will be unlike they've ever experienced.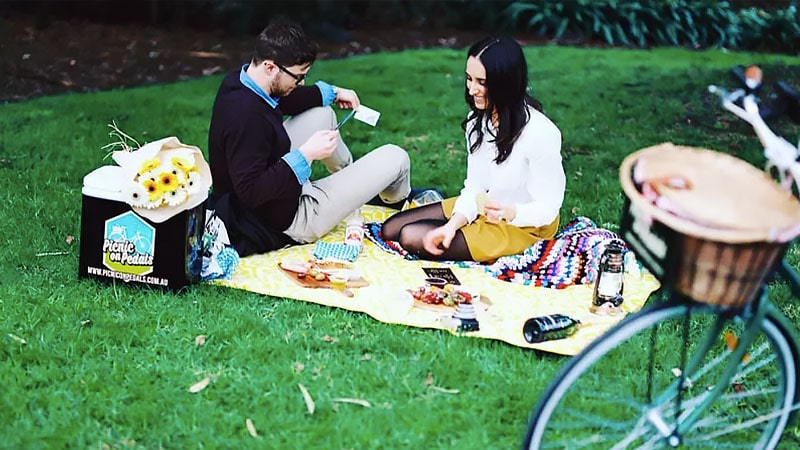 SUBSCRIBE TO OUR NEWSLETTER
Subscribe to our mailing list and get interesting stuff and updates to your email inbox.