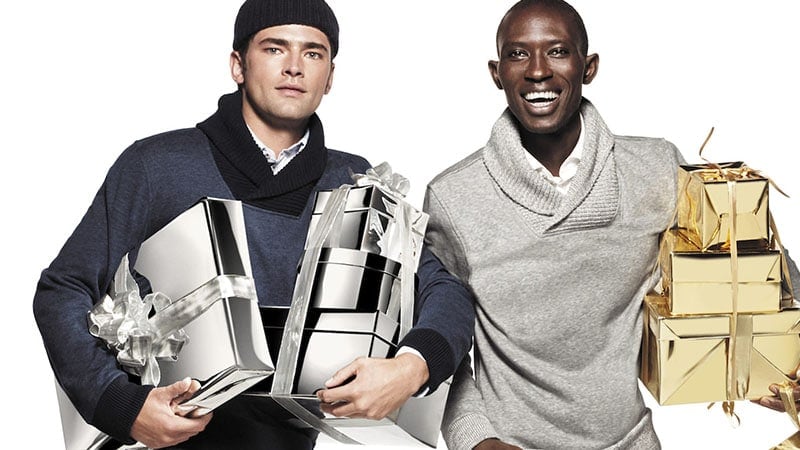 When it comes to Christmas, men can be notoriously difficult to shop for. Luckily, we're here to help with a fail-safe list of great gifts for gents. From the cool pieces of technology he's been craving to the stylish accessories that'll complete his wardrobe and even the grooming essentials he needs in his life, we have compiled some great present ideas to ensure your man has very happy holidays. All you need to do is hit the "Buy" button and prepare yourself for a wave of gratification come December 25th.
1. Crumpler Vis-a-Vis Trunk
Looking for a Christmas gift for the businessman in your life? If your gent is constantly heading to the airport for work, how about sending him off in style next time? The Crumpler Vis-a-Vis Trunk is the perfect gift for those who travel regularly and like to look good while doing so. Featuring a sleek matt black finish, this trunk brings sophistication and practicality into one lightweight package. With a strong and durable shell, and a reinforced zip with inbuilt lock, this suitcase will protect his possessions no matter how often he travels. The Vis-a-Vis also features an innovative compression system for clothes, keeping them strapped and secure during transit. BUY

2. Garmin Forerunner 235
The Garmin Forerunner 235 brings two common male loves, fitness and technology, together in one sleek package. Ideal for men who can't live without their daily run, this smartwatch is designed to track and record sessions. Providing details, such as heart rate, distance, time, pace, and calories, the Forerunner may be just what your man needs to top his personal best. This intelligent piece of technology will also act as his personal trainer, sending audio prompts through his smartphone, including laps and lap times. To make sure he doesn't miss out on any important work notifications, the well-sized screen can also display incoming emails, text messages, call alerts, and calendar reminders.BUY

3. Hugo Boss

Morval Briefcase
The Hugo Boss Morval bag is the perfect modern interpretation of a briefcase. A great gift idea for any gent working in an office, this sleek business bag is designed to carry a laptop and work essentials in style. Made from natural pebbled leather, the Morval is as stylish and sophisticated as it is convenient. Featuring both top handles and an adjustable shoulder strap, this versatile bag will allow your man to customize it to his needs. While the black leather provides a sharp and classic appearance, the rounded corners and soft shape keeps things suitably contemporary. No doubt the gent who receives this gift will be the envy of the office once work starts again. BUY

4. Calibre Doucals Buckle Boot
What modern man doesn't love a bit of luxury and style in his life? These Doucals Buckle Boots by Calibre will provide gents with a whole lot of both. Handmade by artisans in Montegranaro, Italy, these incredibly suave boots are crafted to perfection. Undoubtedly set to become his favourite shoes, the man in your life will appreciate these kicks for their sleek look and classic style. Made from buffalo leather, these high-quality shoes feature a convenient zip closure and silver buckle detail. Simultaneously modern and timeless, the Doucals Buckle Boot is sure to be worn for years to come. BUY

Whether you're shopping for your boyfriend or your brother, ties are always a great gift option for gents. Both practical and thoughtful, a great tie will never go unappreciated at Christmas time. Made in Italy from pure silk, this sharp tie by Dom Bagnato will act as a little slice of luxury around any man's neck. The navy base with light blue grid spot pattern makes this tie an instant classic that gents can rock from the office to after-work dinner and drinks. BUY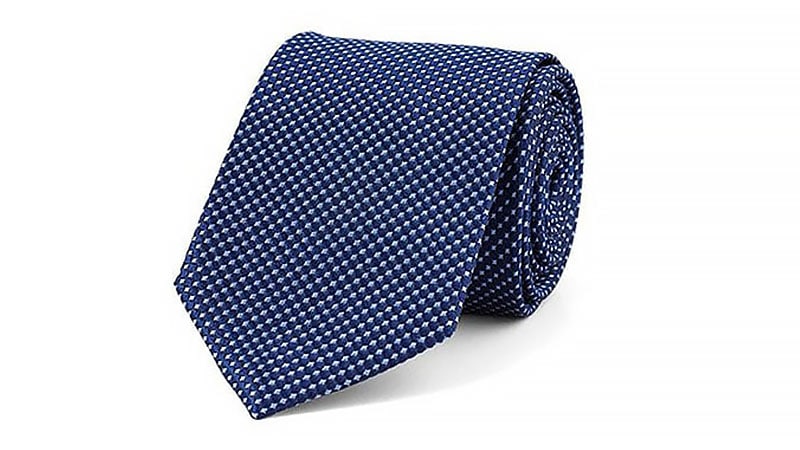 6. Brioni Round-Frame Acetate and Gunmetal-Tone Sunglasses
Sunglasses are a great gift idea and always come in handy. The trick is to find a pair that he'll actually wear. Brioni's Round-Frame Acetate and Gunmetal-Tone Sunglasses are undoubtedly a pair that men will wear and love. These stylish sunglasses are classic enough to always be cool while staying unique enough to stand out from the crowd. Featuring glossy black frames paired with olive lenses, these great shades will become his essential weekend accessory. Also featuring the brand's signature Cardo hinge, these Brioni sunglasses are just as comfortable as they are cool. BUY

7. Philips Hue Ambiance Starter Kit
Every man loves a cool new gadget to play with and it doesn't get much cooler than the Philips Hue Ambiance Starter Kit. Give your man the gift of personally customized lighting this Christmas. By simply downloading the Hue app on his Iphone or Ipad, your man will be able to control up to 50 Hue bulbs in his pad. So, whether he needs some dramatically dimmed lighting to watch Game of Thrones or wants to throw a killer home party complete with lights flashing to the beat and changing colours, your man will be able to do it all. We bet he'll also love the awesome timer function that switches lights on and off automatically. BUY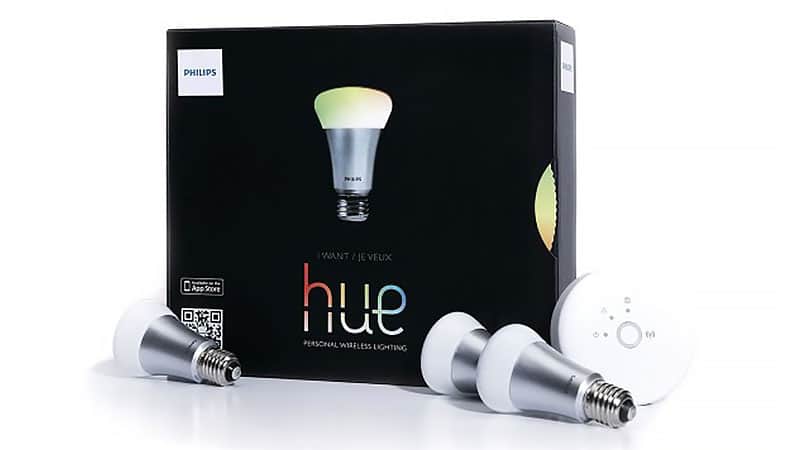 8. Solid State Corsica Collection
Cologne is a fail-safe gift for gents, but choosing which one to buy can be a confusing nightmare. Save yourself the hassle and your nose the overexposure this year by purchasing Solid State's Corsica Collection. A perfect present for gents, this set contains three wonderfully masculine scents in solid cologne form. Named Aviator, Freshman, and Journeyman, these three fragrances each feature a refreshing blend of fresh and striking elements. With notes, such as sea breeze, citrus, cedar, and spice, these versatile scents will have your man smelling better than ever with a simple swipe of his finger. BUY

9. Musq Skincare Pack
Give your man the gift of great skin this Christmas with a Musq Skincare Pack. This essential kit contains everything he needs to create a comprehensive skin care routine in five easy steps. Perfect for creating polished and healthy skin, this pack is adept at cleansing, hydrating, and replenishing. It contains a cream cleanser that's designed to provide deep purification, as well as a hydrating antioxidant toner and cream moisturizer. Rounding out this great pack of products is the intense serum, which is designed to rejuvenate complexions, and the weekly exfoliant, which refines texture and creates a natural glow. BUY

10. American Crew Daily Essentials Set
Take care of your man's daily grooming routine by setting him up with this Daily Essentials Set from American Crew. Featuring a deep-cleansing shampoo, enhanced conditioner, moisturizing shave cream, and medium-hold defining paste, this kit has everything men need to stay looking sharp and well groomed. The powerful shampoo is designed to easily wash away even the toughest build-up of styling products while the daily conditioner stimulates the scalp to promote healthy hair. The shave cream is perfect for all beard types while containing soothing ingredients to protect dry and sensitive skin. Your man can then complete his morning ritual by running the defining paste through his hair for a natural and pliable hold. BUY

SUBSCRIBE TO OUR NEWSLETTER
Subscribe to our mailing list and get interesting stuff and updates to your email inbox.