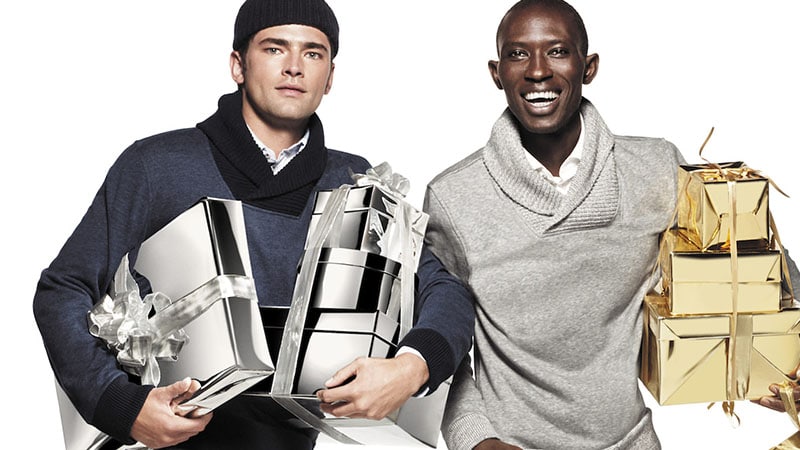 Gone are the days when a pair of socks counts as a decent present, so why not step outside the box and get him something he hasn't thought about before? Whether a man in your life is a fan of the great outdoors or he's mad about tech, there is something on this list that is sure to put a smile on his face. If you're looking for inspiration this Christmas, here are the best gift ideas for him.
Apple Airpods
Let him get immersed in the incredible sound quality this Christmas with a pair of Apple Airpods. These sleek and stylish wireless headphones provide active noise cancellation and are waterproof so that he can work out with comfort and ease. Featuring Transparency Mode, it allows him to stay connected with the outside world while listening to his favorite tunes. Choose from three sizes of soft silicone tips that adapt to the shape of the ear. It is the perfect gift for the guy on the go.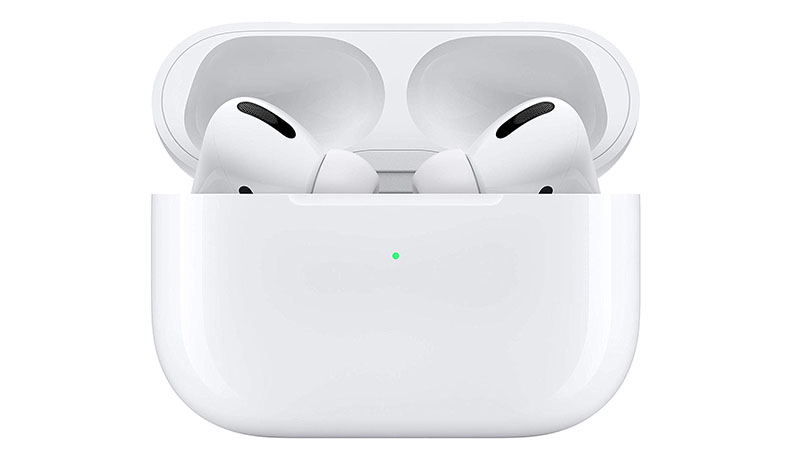 Samsonite Evoa Tech
Perfect for the frequent flyer, this Samsonite Evoa Tech spinner is the ideal gift. This state-of-the-art suitcase features a fingerprint-activated lock that allows him to feel secure while he is away, and the built-in scale stops the stress at the airport. The luggage comes complete with a Samsonite x Seekit™ Bluetooth Tracker to alert him if his bags have moved away from a pre-set distance. It makes for a fantastic gift under the Christmas tree.
Molekule
Keep the whole family happy with the Molekule. Designed to destroy pollutants throughout the areas of the house, it's the most-trusted way to maintain a clean and healthy home. The PECO (Photo Electrochemical Oxidation) technology removes pollutants, VOCs, and mould. It is an ideal gift for a guy who enjoys clean air.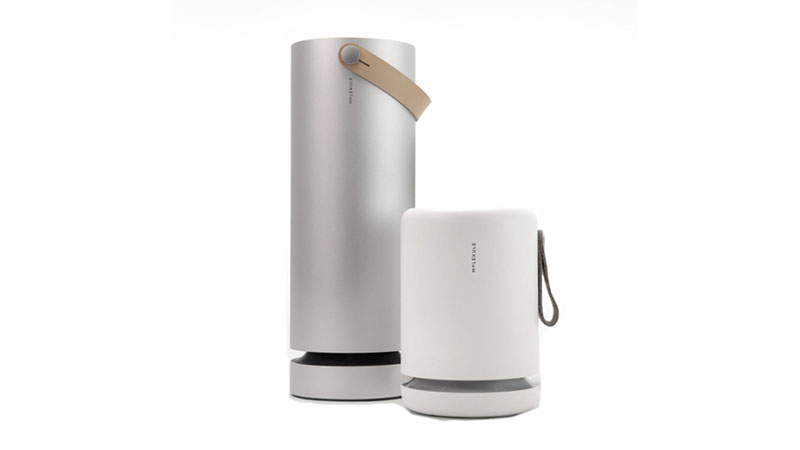 NVIDIA Shield TV Pro
Let him stream the best shows on your TV with the NVIDIA Shield TV Pro. Featuring 4K video and AI upscaling, the videos will be crisper, more precise, and load 25% faster than ever before. With Alexa capabilities and voice-control, he can dim the lights, play music, and watch his favorite show using nothing but his voice. It is the perfect gift for the guy who wants to upgrade his home theatre system.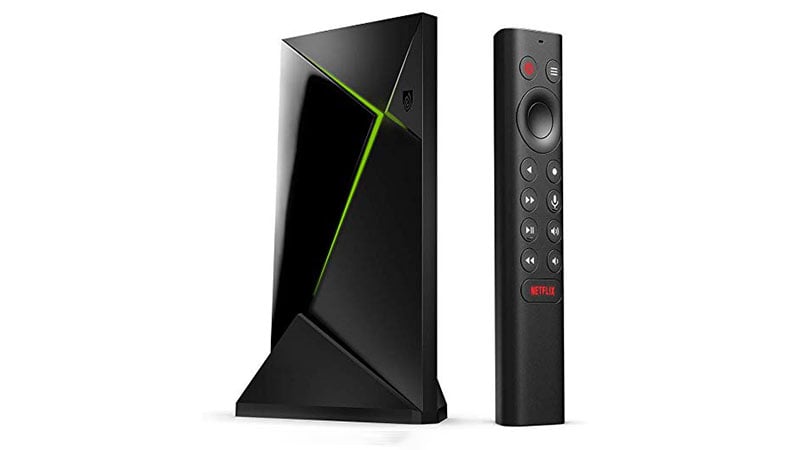 Atmotube Pro
Atmotube Pro will allow him to monitor pollen, dust, and pollutants in the atmosphere – it is the wearable and portable device that checks the quality and safety of the air we breathe. With iOS and Android connectivity, he can track pressure, temperature, and humidity all in real-time, no matter where he is. It is the ideal gift for a guy who cares about his health.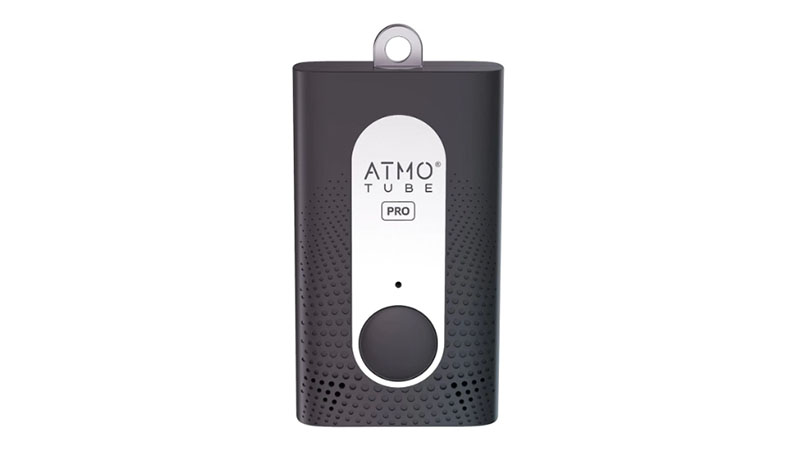 August Smart Lock Pro + Connect
Help him secure his home better than ever before with the August Smart Lock Pro. This system allows him to control and monitor the door from anywhere in the world. He'll be able to gain access to his property with keyless entry and keep track of everyone who comes and goes, all from his phone. The man you buy this for will feel like he's stepping into the future every time he leaves the house.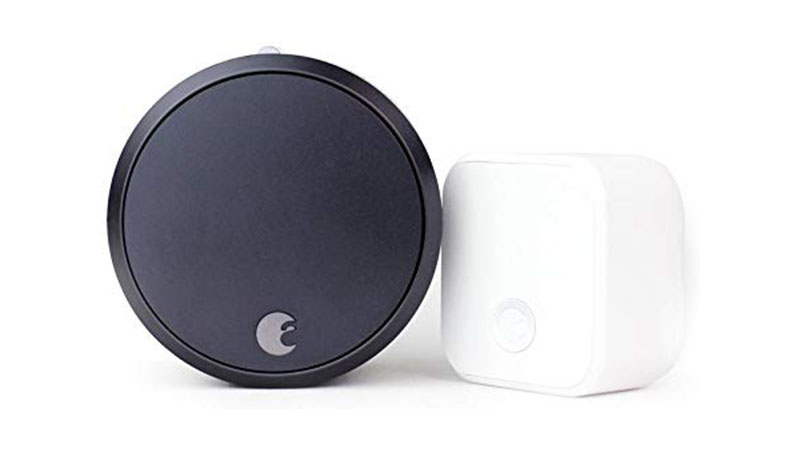 Prima Projector
Prima Projector is unlike any other portable projector you have seen before; this device turns every moment into an ultimate, standalone multimedia experience! He is going to love watching is favorite Netflix and Youtube series wherever he likes. With built-in WIFI, Bluetooth, HDMI and more, he is never going to leave the couch again.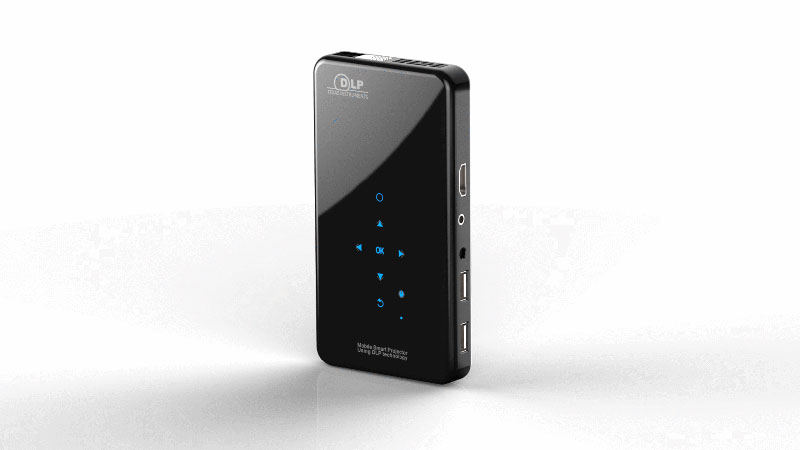 NutriBullet Pro 1200
Help him to make the most out of his batch of fruit and veggies with the NutriBullet Pro 1200. Featuring redesigned blades and a robust motor base, he can create delicious smoothies, shakes, and soups with the touch of a button. It is an ideal gift for the guy who takes his nutrition seriously – this is the ultimate machine for everyday use.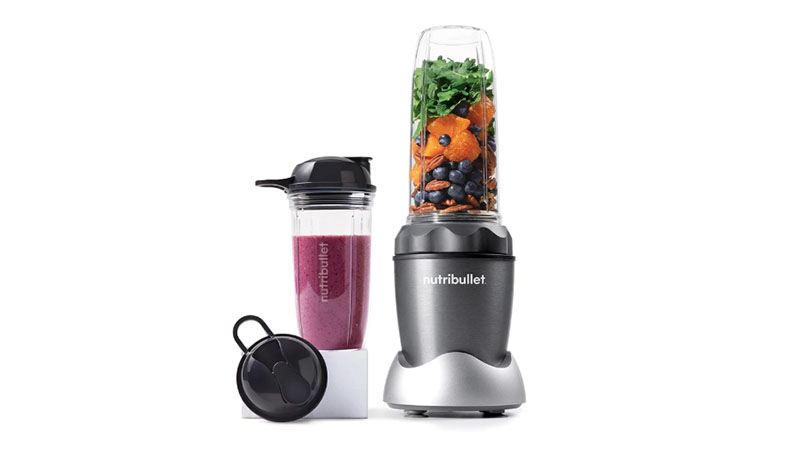 Creed Aventus Parfum
Ideal for the guy who loves a strong fragrance, Creed Aventus offers a deep and hearty scent that is sure to make anyone happy. Featuring lively and energetic top notes of pineapple, blackcurrant, apple, and bergamot, and a light dust of vanilla, this is a masculine aroma that makes a great present this Christmas.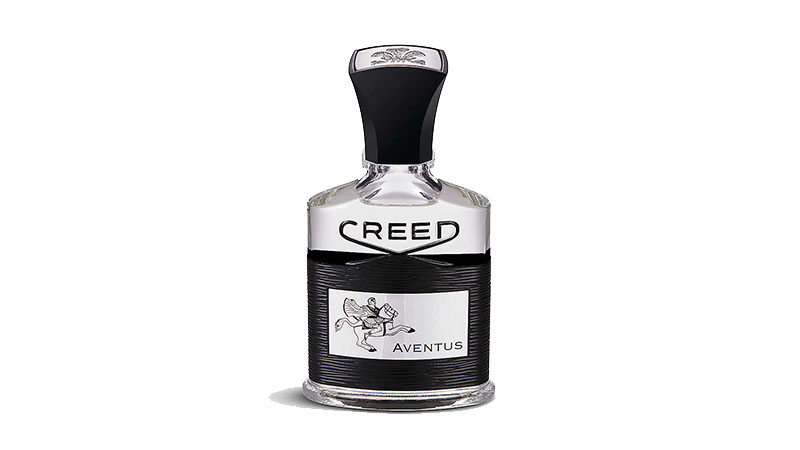 DJI Mavic Mini
If the man in your life is into videography and photography, help him take his passion to the next level, creating smooth and vivid shots from far away with a DJI Mavic Mini. This sleek drone takes incredible photos and stunning quality videos from the touch of a button. He will enjoy up to 30 minutes of fly time on a fully-charged battery; the drone records stable and ultra-clear footage. Whether you're on holiday or you're simply snapping a family photo, this will take your snaps to a new height.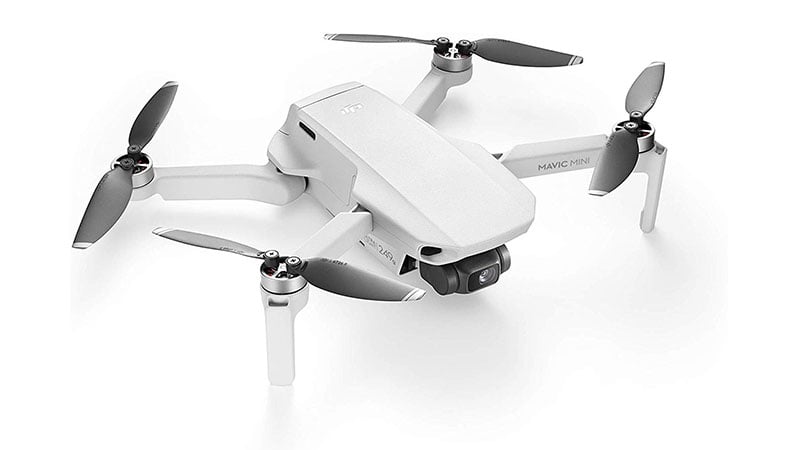 Timex Men's Weekender 40mm Watch
No outfit is complete without a stylish timepiece, and the Timex Weekender is the perfect gift for Christmas. Featuring a blue dial, adjustable tan leather strap, and Indiglo light-up dial, it makes for a beautiful addition to any ensemble. It is a high-quality and classic gift for the guy who loves looking sharp.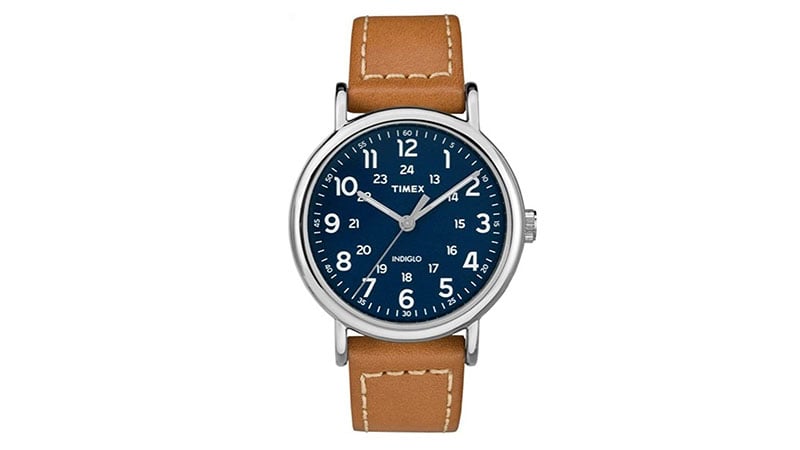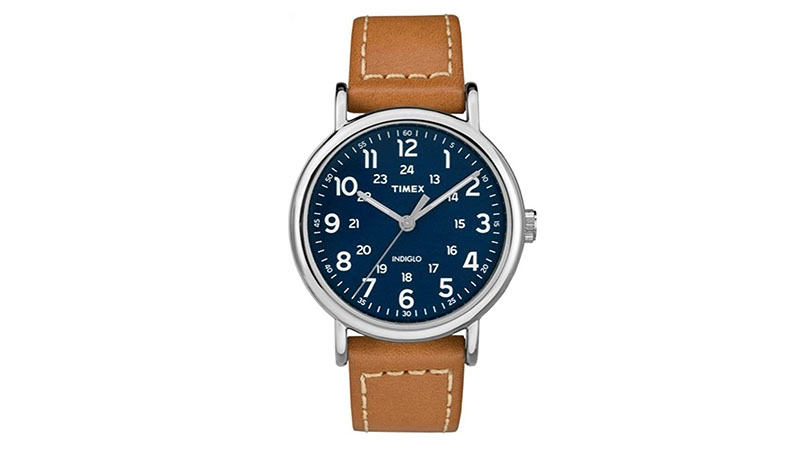 Tapplock One +
Crafted for the practical and smart guy, this Tapplock One + will do wonders this Christmas. This steel shackle features a double-layered design that prevents damage and is complete with anti-pry technology. The sleek style of the padlock is opened easily with your fingerprint, allowing him to keep the privacy of his belongings with ease. Whether it's a bicycle, he is protecting or a storage cage full of possessions, he'll keep it safe with this secure latch.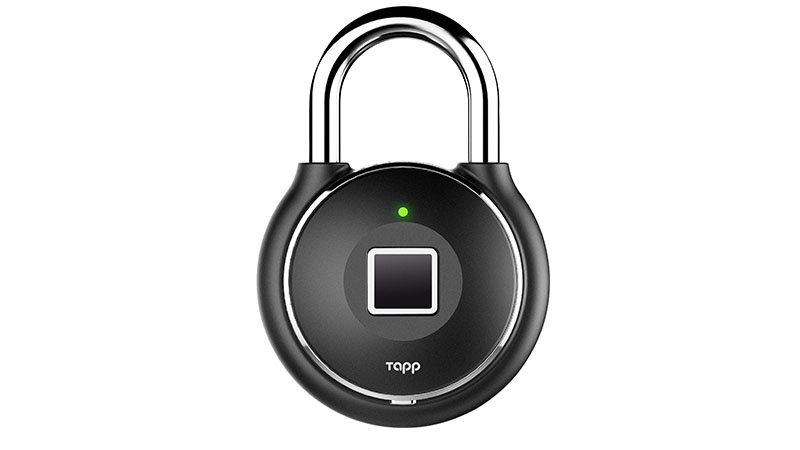 Common Projects
Made for the guy who exudes style, the Common Projects Achilles sneakers are an essential item for every man's wardrobe. Featuring a crisp white finish and superior construction, they look great with jeans, chinos, and everything in between. It is a timeless design that will last the test of time and makes for the perfect present this Christmas.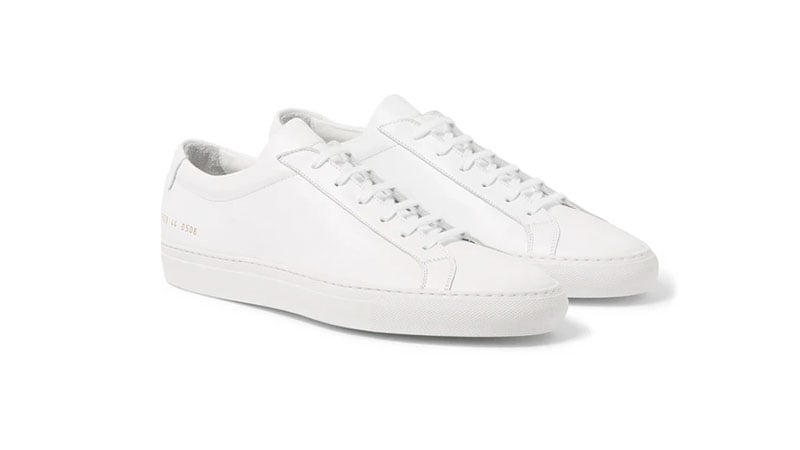 All-new Echo Dot (3rd Gen) – Smart speaker with clock and Alexa
Connect your entire home to the future with the 3rd Generation Echo Dot. Featuring Alexa technology and superior sound, you can ask this home automation system to do almost anything. Whether you're enquiring about the weather or you want to listen to an audiobook, you can do it all with this handy device. It is the best gift for the guy who is ready to step into the future every time he comes home.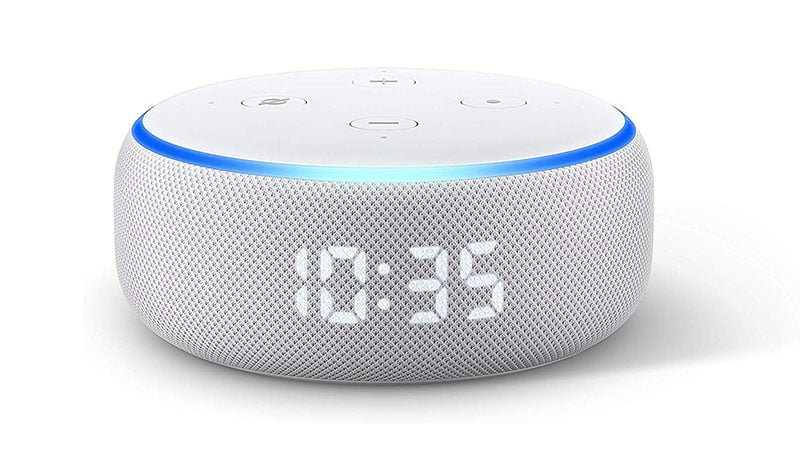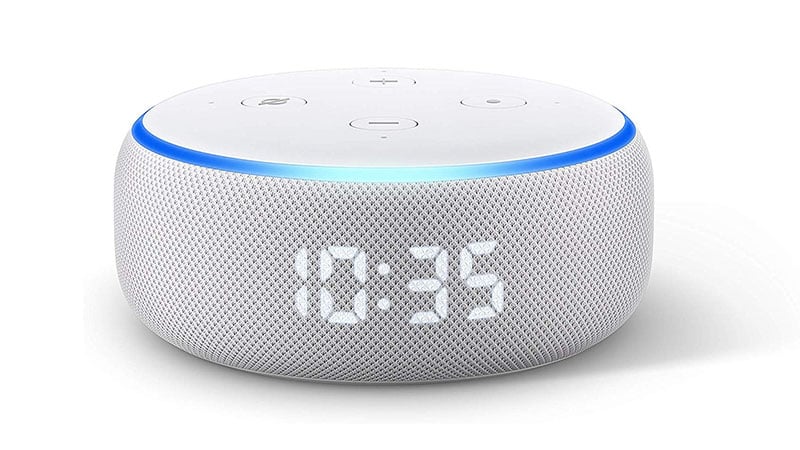 Blys
Have you ever needed a shiatsu massage after a long day at work? This Christmas, gift him a fantastic session using Blys – a mobile massage service that keeps him feeling relaxed. Available throughout all of Australia, he can enjoy a soothing and therapeutic massage – whether he is at the office, home, or in a hotel. The therapist arrives with oils, towels, and everything else needed for the session, and all he has to bring is himself. It is a great last-minute present for the guy who needs to step back and smell the roses!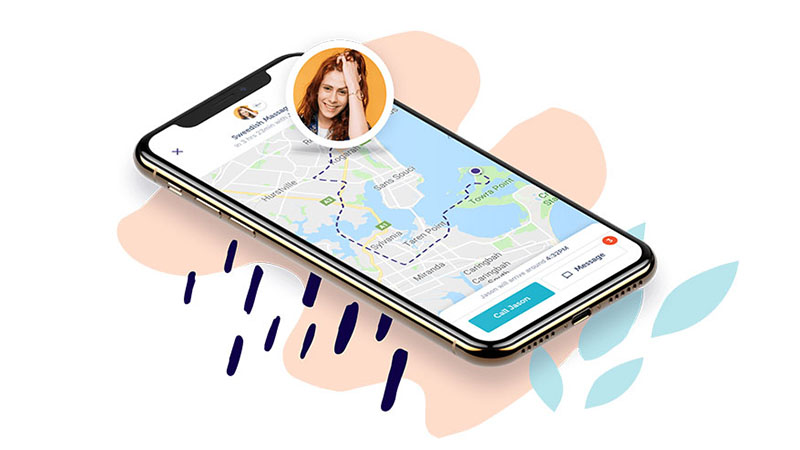 Cutler and Gross Round-Frame Tortoiseshell Acetate Sunglasses
Protect his eyes from damage with style in these Cutler and Gross sunglasses. Featuring a tortoiseshell round frame and keyhole bridge, these sunnies will leave an impression on everyone that sees them. They're fitted to the temples and offer a lightweight acetate construction for optimum strength. Perfect for every season of the year, they're ideal for the guy who loves to look sleek.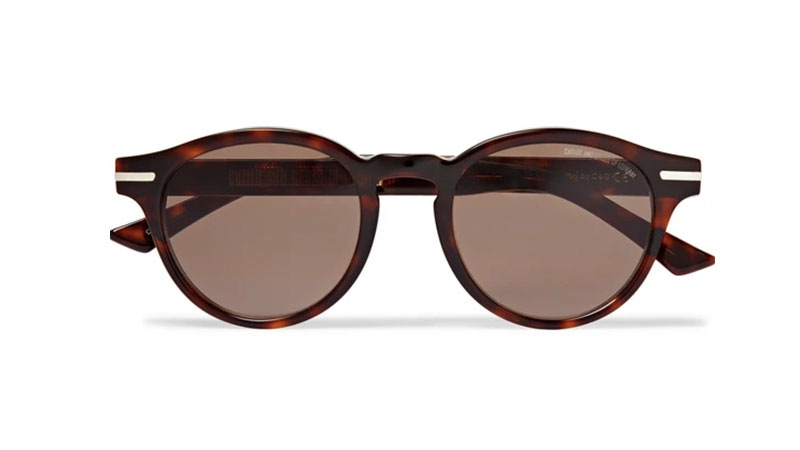 Asus RT-AX88U AX6000 Dual-Band Wifi Router
For the guy who can't stop talking tech, the Asus Wifi Router is your best bet. Featuring unbelievable WIFI 6 speeds, this router can handle even the busiest of networks. The dual-band system is complete with commercial-grade security, powered by Trend Micro – any threats are blocked thanks to this state-of-the-art device. It is the perfect gift for the whole family.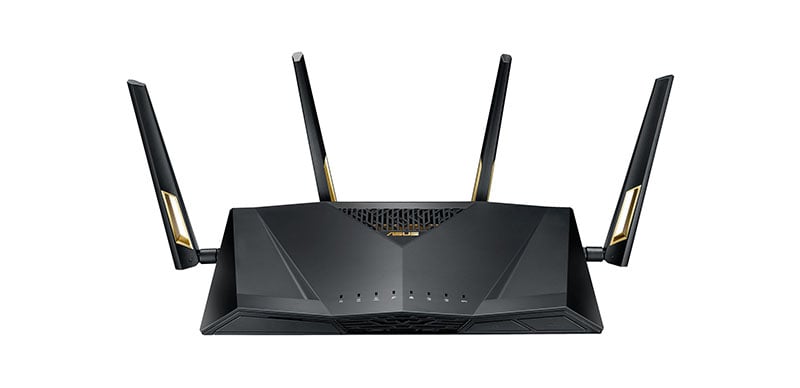 Belkin Boost Up Wireless Charging Dock
Stay connected to the world with the Belkin Boost Up dock. Made for the guy on the go, this wireless device keeps your Apple devices juiced up and ready for the day. Perfect for the iPhone and Apple Watch, it delivers speedy charging time while looking sleek. It is an ideal addition to any nightstand and makes for an excellent present for the guy who loves his tech.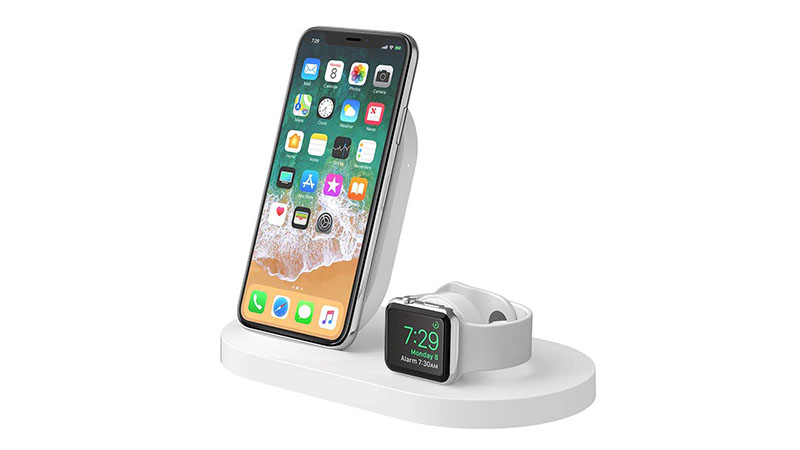 Litter-Robot III Open Air
Tired of scooping and cleaning your cat's litter tray? The Litter-Robot III Open Air with premium carbon-infused clumping litter, will automatically separate the cat's waste from the clean one so that the litter is always clean. The robot features an 8-hour sleep mode, allowing your feline friend to find and use the toilet during the night without waking you up. Suitable for multiple cats weighing over 2.3KG, this revolutionary device looks like it's come straight from the future. With over 125,000 satisfied customers, an 18-month warranty, and a 90-Day Money-Back guarantee, what's not to love?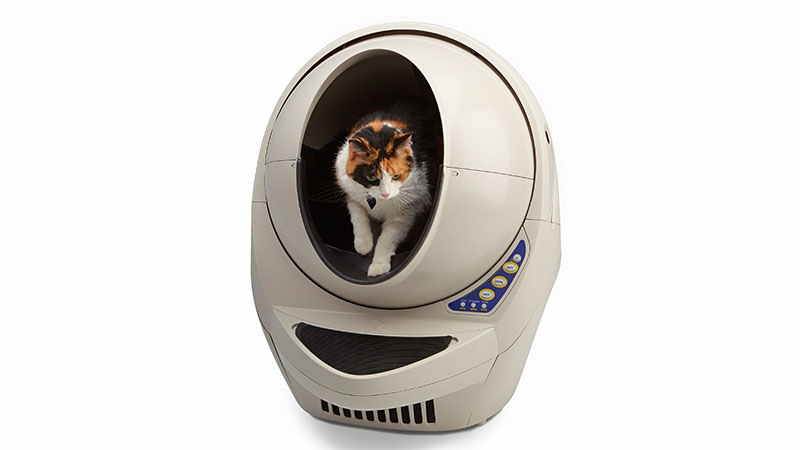 SUBSCRIBE TO OUR NEWSLETTER
Subscribe to our mailing list and get interesting stuff and updates to your email inbox.