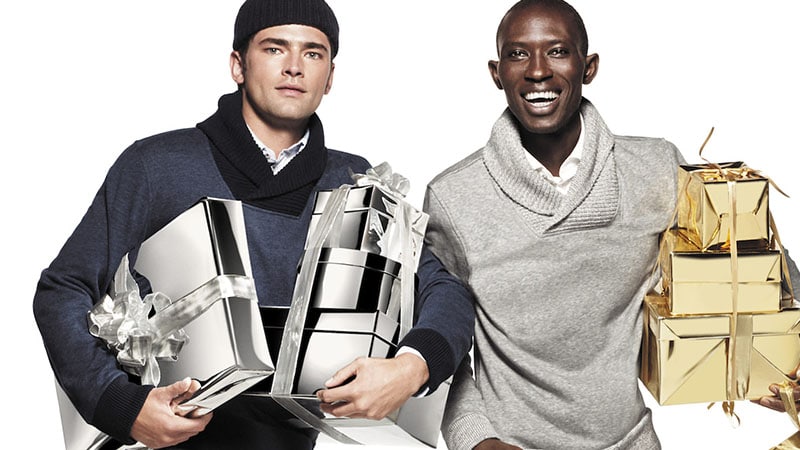 Gone are the days when a pair of socks counts as a decent present, so why not step outside the box and get him something he hasn't thought about before? Whether a man in your life is a fan of the great outdoors or he's mad about tech, there is something on this list that is sure to put a smile on his face. If you're looking for inspiration this Christmas, here are the best gift ideas for him.
1. Ember Temperature Control Smart Mug
There's nothing worse than a warm cup of tea or coffee going cold as you work, but that doesn't have to be the case anymore. The Ember temperature control mug uses a long-lasting battery to keep your beverage warm for up to 90 minutes. Use the app to set the mug to the perfect temperature – you can also set customized presets, plus receive notifications. That's not all – this clever cup turns itself off after two hours of inactivity, only reawaking when it senses liquid or movement. It's the smartest mug you'll ever encounter!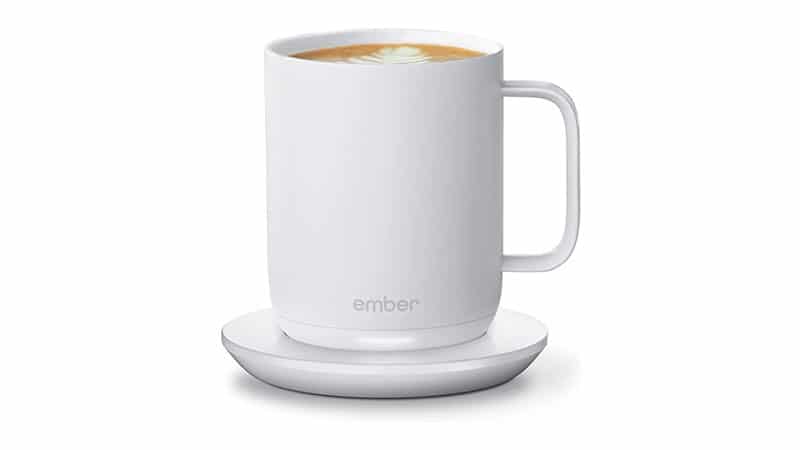 2. Masterclass Pass
A Masterclass Pass is the way to go for the friend who wants to better themselves or hear from their idol. This immersive and educational gift lets you watch or listen to a wide variety of online classes from some of the world's most talented people. Learn the fundamentals of being in a successful band from Metallica, discover the secrets to building the perfect garden with Ron Finley – there are over 100 classes to choose from, all at your own pace. For the guy who loves to learn something new, this is the best way to get their mind moving.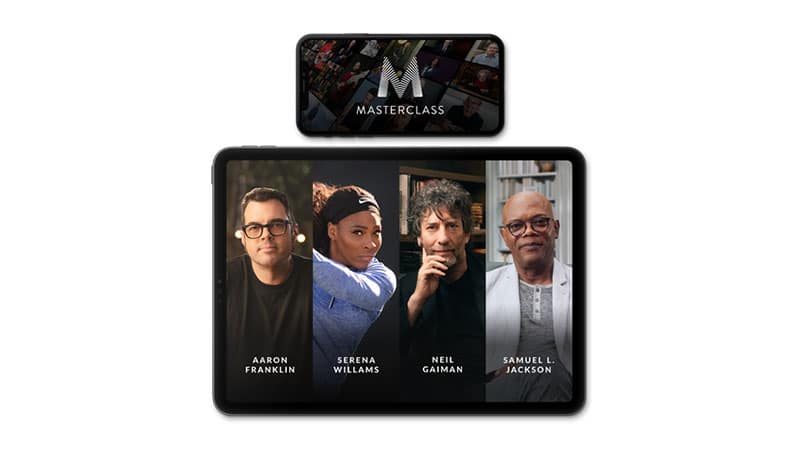 3. All-Rounder Face, Hair, and Body Kit
Whether it's his first dive into skincare or he's got skin in the game, this is an awesome choice these holidays. The all-rounder gift pack includes top-notch terms that will keep him looking and feeling his best. This is sure to elevate his daily routine from his tips to toes. This kit includes shaving oil, face wash, shampoo bar, body scrub, and much more – it all comes in a roomy and stylish toiletry bag, too.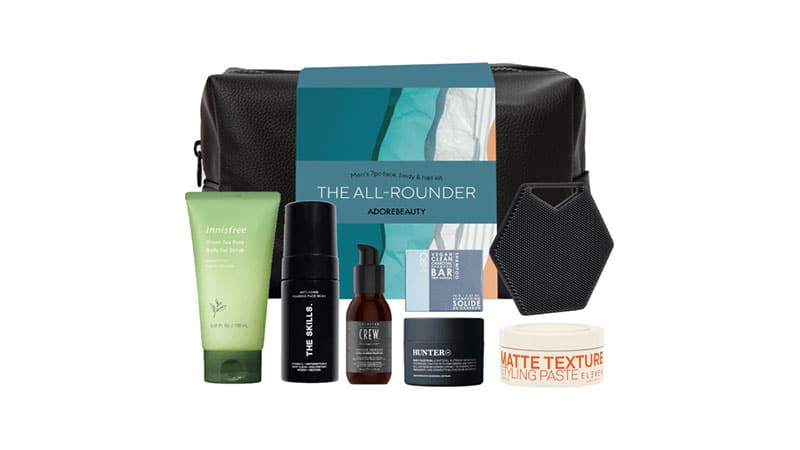 4. Slippers and Sleepwear
Everyone deserves to feel comfortable after a long day at work, so that's why slippers or sleepwear are a great gift idea for him this year. Choose from classic pajama sets to a set of tracksuit pants and slouchy T-shirts – fabrics like cotton, shearling, and toweling will keep him snug from dusk to dawn. Brands like Ugg make super-soft slides to soothe his feet – they also make for an excellent stocking stuffer.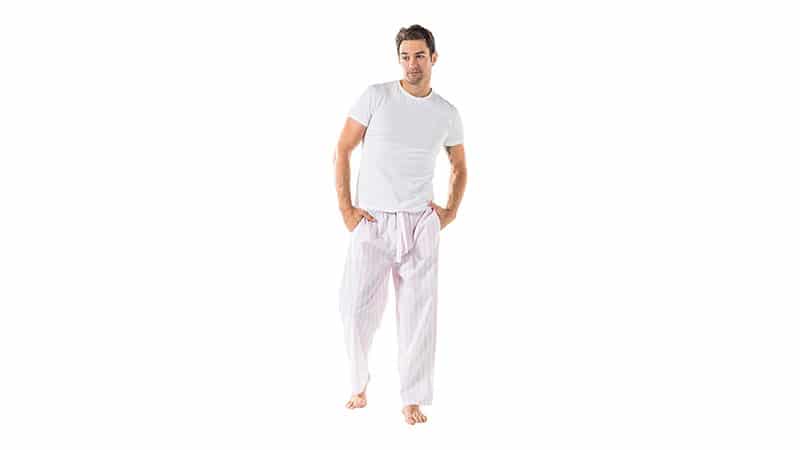 5. Portable Pizza Oven
Unleash the inner chef in everyone with a cool portable pizza oven. This super slick appliance lets you create the perfect dish that tastes incredible – it's built to the same standards as professional and commercial ovens. The built-in thermometer will help you cook the dough to perfection, and its patented 'rolling flame' technology keeps the right distance between flame and pizza. Enjoy the cheesy dish multiple nights a week – try something new and give in to the deliciousness!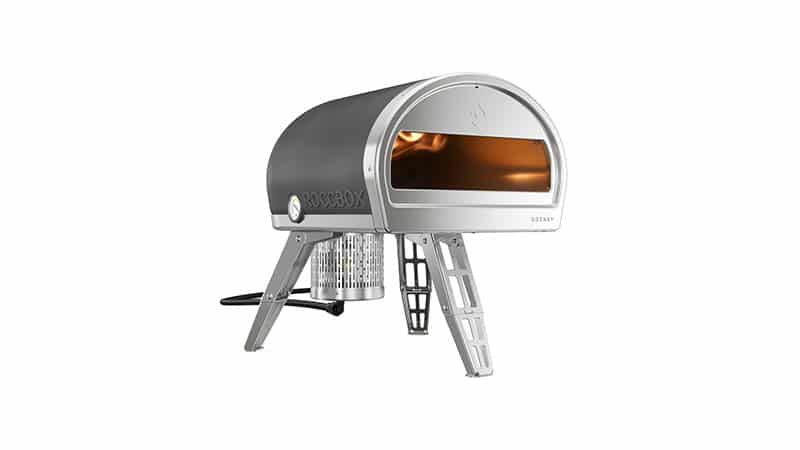 6. Swimwear
If you're preparing for a summer vacation or you're spending days by the pool, a pair of swim shorts will make the top of any guy's wish list. This sporty and stylish swimwear is comfortable and versatile – you can wear them with T-shirts, slides, or sneakers from the cafe to the coast. You can choose from different patterns, prints, colors, and cuts – there's something that suits everyone's taste.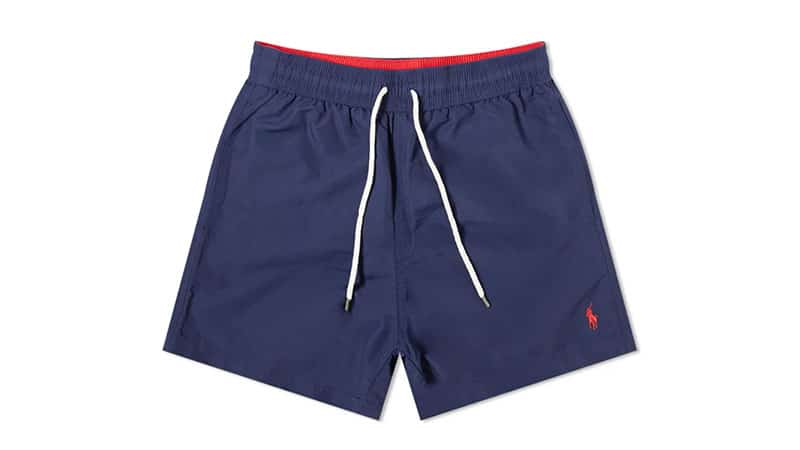 7. Victrola Vintage 3-Speed Bluetooth Turntable
It's time to bring back the classics these holidays, one vinyl at a time. This turntable uses Bluetooth to enjoy the vintage records with wireless speakers – its portability also means you can take it anywhere. The Victrola set comes in a wide range of colors to suit their decor or personal taste, and the retro design is sure to get conversations (and dance moves) started.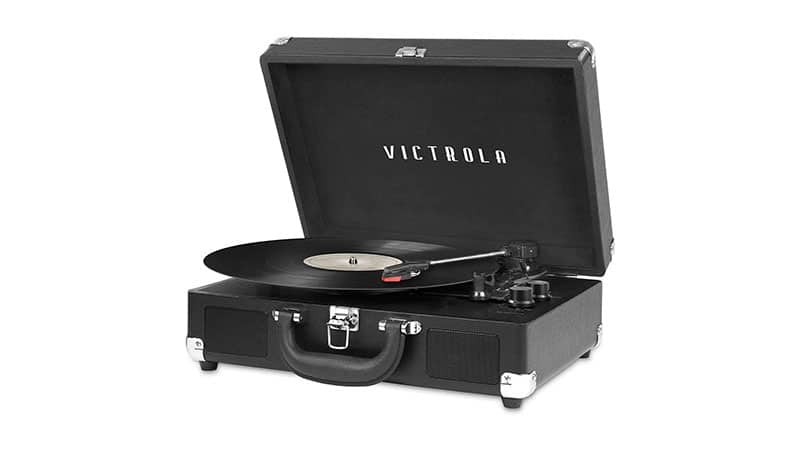 8. Yoga Shorts
Elevating his fitness levels never looked so good. These yoga shorts are an optimal choice for the guy who wants a bit of extra flexibility and supreme comfort. Choose from different fabrics, such as Everlux™, which keeps the body dry while working out. Different lengths are available, too, so all heights and body types are considered.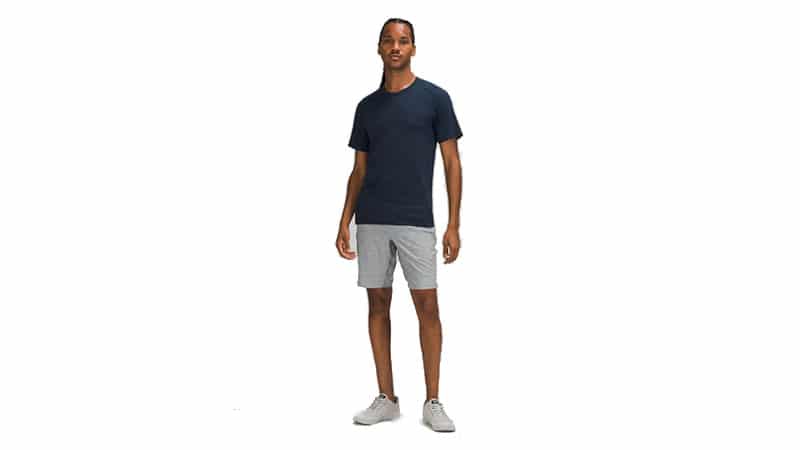 9. Designer Belt
Every man needs a reliable and stylish belt they can wear anywhere. A designer option is an excellent choice these holidays. While the prices are slightly higher than alternative brands, they typically feature superior construction and materials, such as Italian leather and expert craftsmanship. Whether they like certain labels or logos, you can pick something perfect for the office, parties, or everyday use.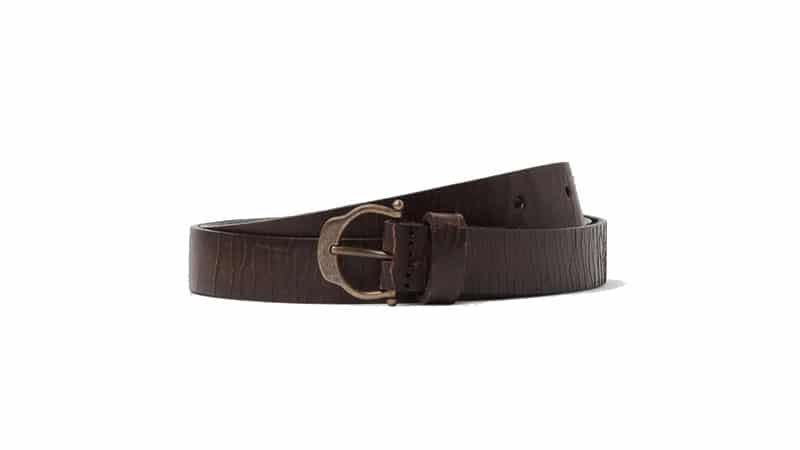 10. Pick Me Up Cards
Everyone needs a bit of encouragement to make it to their goals – that's why these Pick Me Up cards make for an amazing Christmas gift. There are 42 cards in this pack, filled with endless positive affirmations, funny puns, and witty illustrations that encourage motivation and positivity. A card a day is sure to have an impact.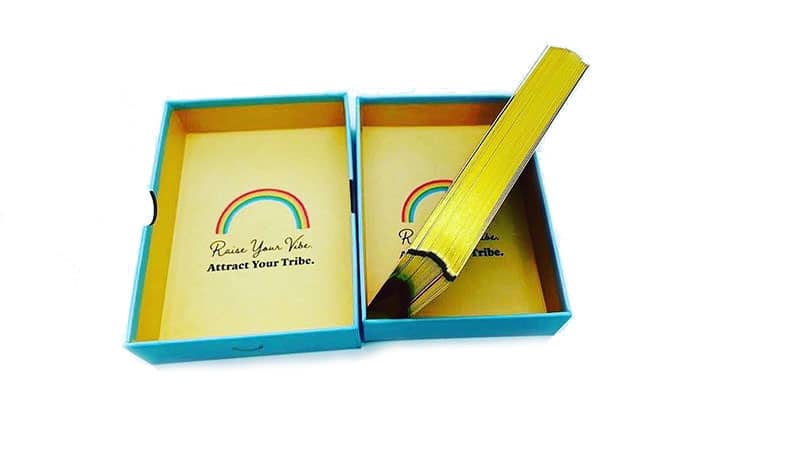 11. The Bucket List 1000 Adventures Book
This is the gift to get for your friend who is ready for anything. With 1,000 adventures for people of all ages, this book is sure to inspire everyone. This book offers an incredible array of heart-racing and eye-watering trips and activities from around the world – holidays will never be the same. It's the ultimate guide for anyone who wants to live life to the fullest and make the most of every second.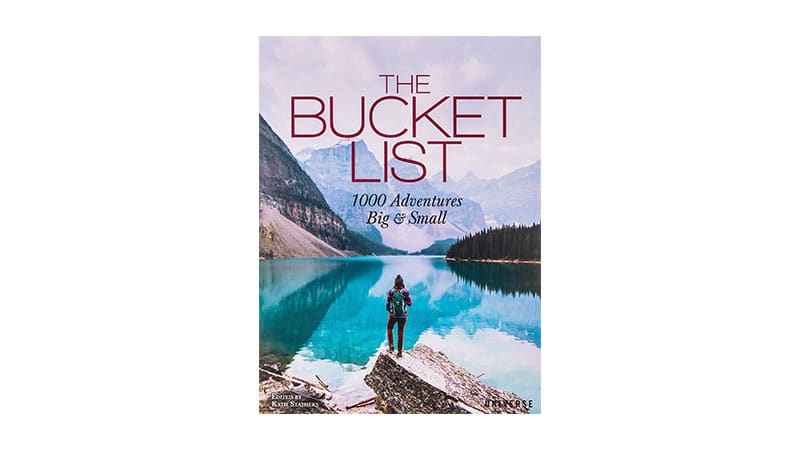 12. Digital Alarm Clock
This will make for a welcome gift idea for the guy who is always running late. The LED display is easy on the eyes and does so much more than just tell the time. Its temperature and humidity sensors detect irregularities in the room, giving the user a better night's sleep. It also features Sound Controls that will tell you the time when you tell it. Plus, it looks good – the wooden display will effortlessly elevate any decor.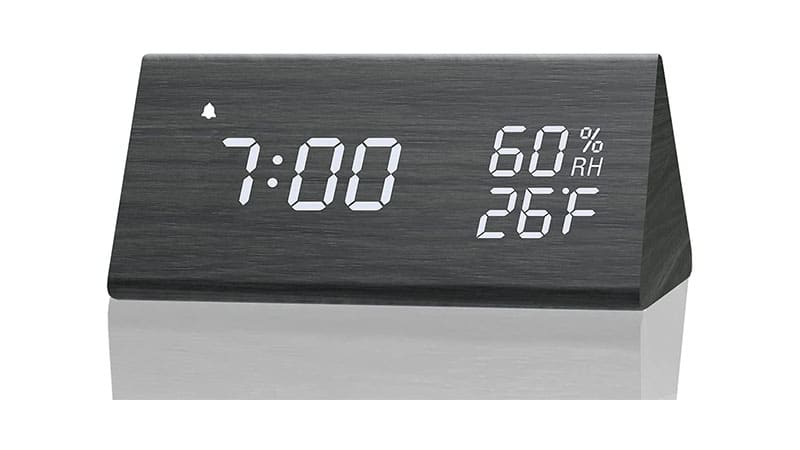 13. Designer Wallet
No matter their age, every guy needs a high-quality wallet that they'd be proud to show off. These designer pieces feature high-quality materials, such as Italian or vegan leather, distinctive patterns, and stylish shades. Brands like Off-White, Prada, and Bottega Veneta are distinctive in their styles and come in a wide variety of sizes, perfect for cards, cash, or coins. Whether they prefer flashy or subtle designs, one of these will make for an excellent gift these holidays.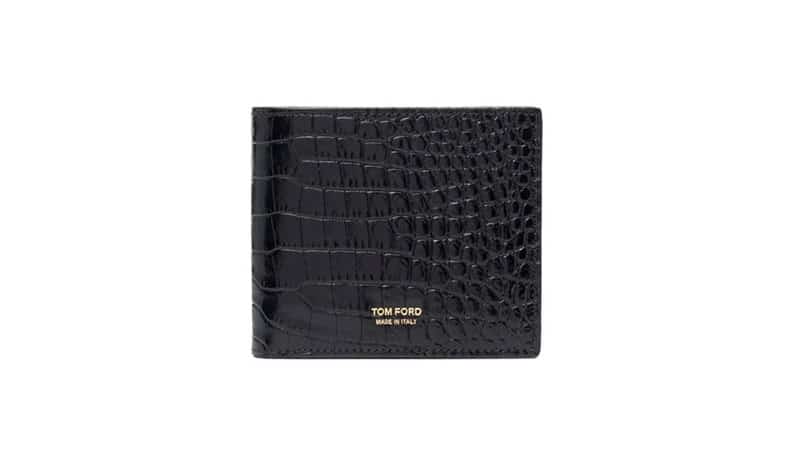 14. Nintendo Switch
The Nintendo Switch has been in the market for a few years and remains one of the most popular consoles for gamers worldwide. You can take this everywhere, and we mean everywhere. Thanks to the multiple handheld controls and home dock, this portable and functional game allows up to four people to play at once. Swap it out for single-player mode, where you can play favorites like Animal Crossing, Mario Kart, or The Legend of Zelda.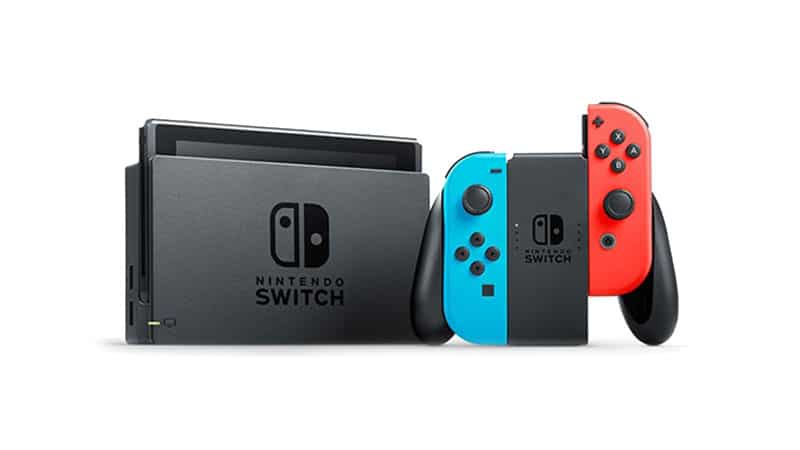 15. Jewellery From Independent Brands
For the fashion-conscious man, this jewelry from Wolf & Badger is stylish and supports small businesses at the same time. Created by independent brands, these designs are unique and stylish, taken from every corner of the planet. Choose from chain necklaces, rings, and bracelets – there's a style that every guy will like.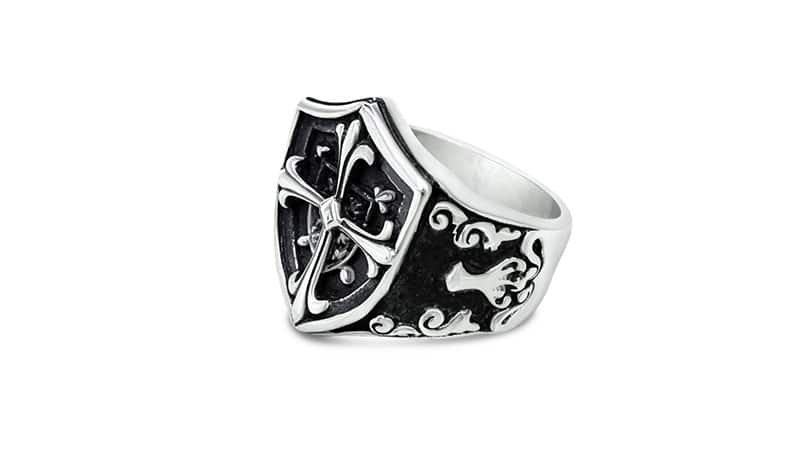 16. Personalized Airpod Case
Protect his AirPods and put his mark on them with a personalized case from Etsy. These stylish and unique designs are made from authentic or vegan leather, smooth and thick TPU, and personalized with names, initials, and designs. There are traditional embossed fonts, but you can also opt for something a little more modern, such as a drop shadow. They're available for AirPod generations, so you can keep every style safe.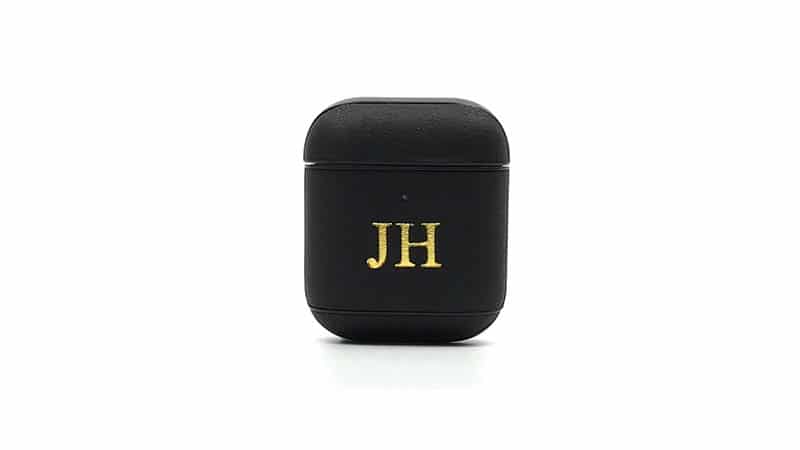 17. Cool Backpack
From the halls of universities to the office, every guy deserves to carry an extra cool backpack. That's why this selection is a great place to start for the holidays. The classic leather designs from brands like Maison Margiela or Alexander McQueen are great for those who are all about the drip. For those who love a bit of color or bright patterns, there are pieces that are sure to capture attention. Prices vary to flatter different budgets, which is a bonus!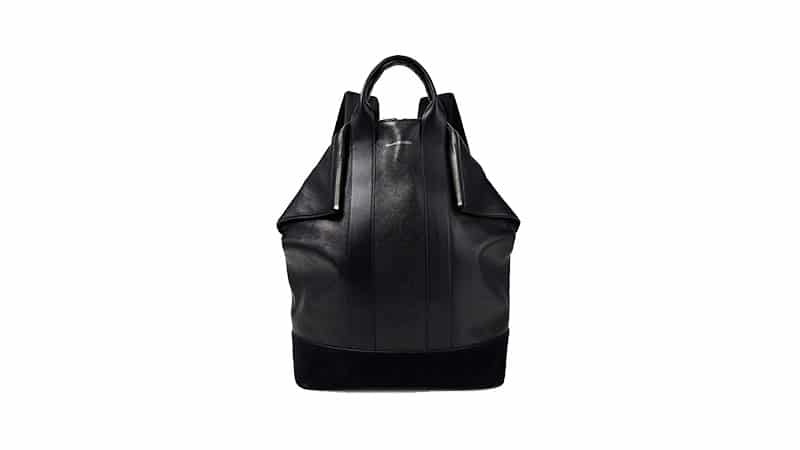 18. Plush Robe
Whether it's for dad, a partner, or a friend, a nice and plush robe is sure to make them smile. These fluffy essentials will make the wearer feel instantly more comfortable and warm – it's a great choice after a shower, a swim in the pool, or just lounging around the house. Pair it with soft pajamas, and they'll be ready to settle in for the night. Each pair is made with Turkish cotton or linen made from European flax, which feels luxurious on the skin. He'll be enjoying a spa-like experience every time he puts these on.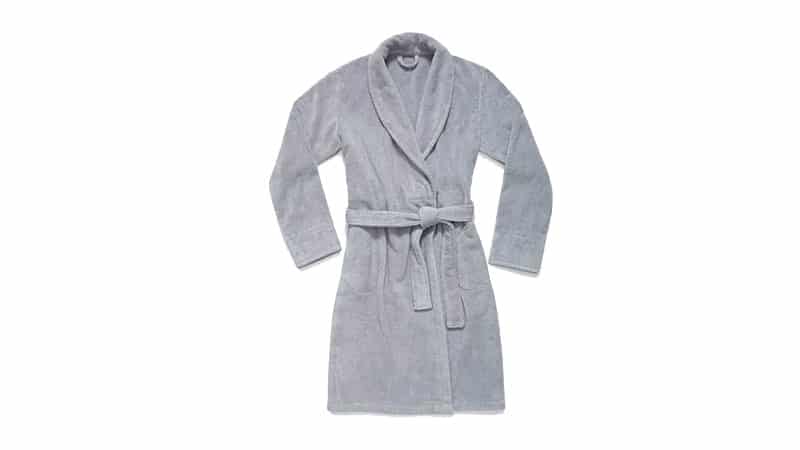 19. Monthly Sock and Underwear Subscription
Did someone say new socks and underwear every month? Thanks to the super funky designs, this collection from Stance will keep him happy. The brand has collaborated with amazing artists and brands like the late Keith Haring and Jean-Michel Basquiat, and Marvel. Each design is vibrant, unique, and sure to elevate your daily outfit. You can brighten up an everyday work ensemble – this is the first time he'll be excited to see socks in his stocking!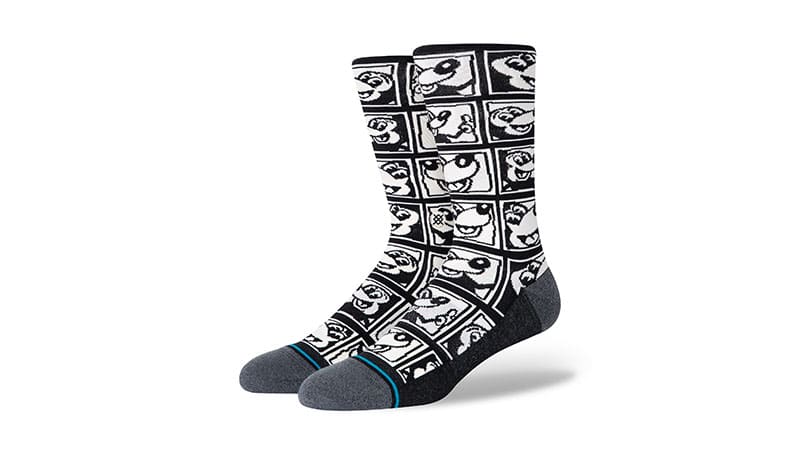 20. Jo Malone Cologne
With an understated charm and sophistication, cologne from Jo Malone ma e a surprising gift idea for him this year. Choose from lively and energetic citrus-infused scents, woody and zesty blends, spicey pomegranate, or intense Cypress and grape combinations. Adding this to their daily routine will elevate their confidence and give them an extra boost every time they step out of the house.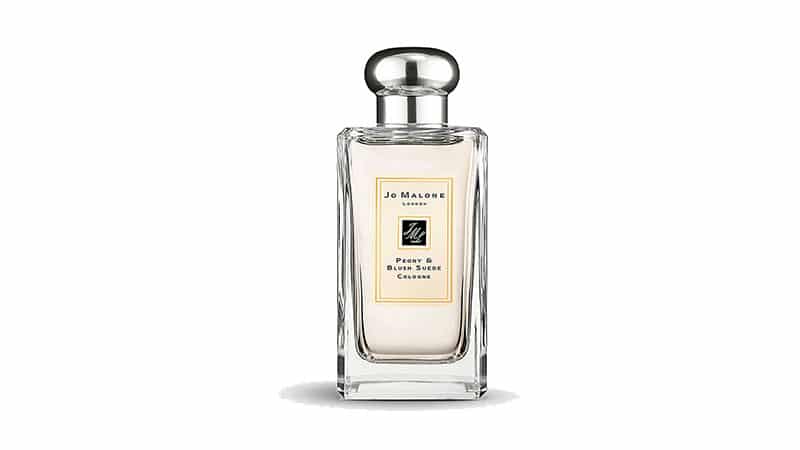 21. Montblanc Large Document Case
Classic by name and classic by nature, you can't go wrong with a document case from Montblanc. This brand has been the leader in the pen game for decades, but their leather goods are just as celebrated. Crafted from Saffrino leather, it is a timeless style that will outshine their current briefcase. And it packs a punch, too – its spacious interior allows for plenty of papers, a 13″ laptop, a phone, and plenty of pens. It's an ideal gift for the guy who is always on a business trip – watch as they dominate every meeting and conference.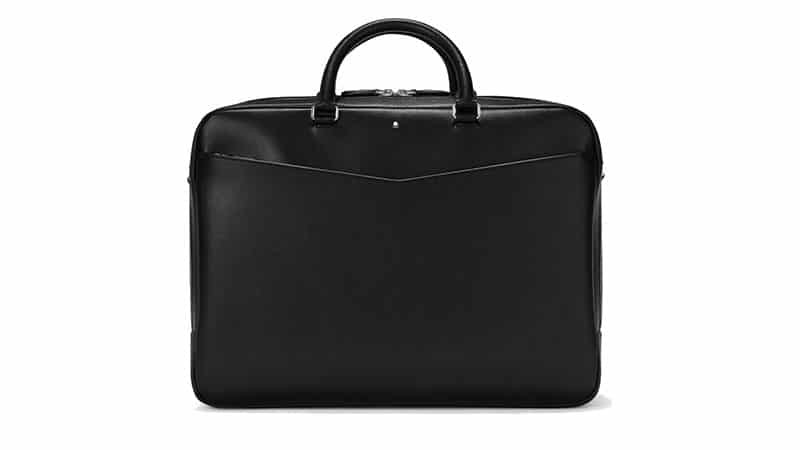 22. Apple Airpods Pro
Let him get immersed in the incredible sound quality this Christmas with a pair of Apple Airpods. These sleek and stylish wireless headphones provide active noise cancellation and are waterproof so that he can work out with comfort and ease. Featuring Transparency Mode, it allows him to stay connected with the outside world while listening to his favorite tunes. Choose from three sizes of soft silicone tips that adapt to the shape of the ear. It is the perfect gift for the guy on the go.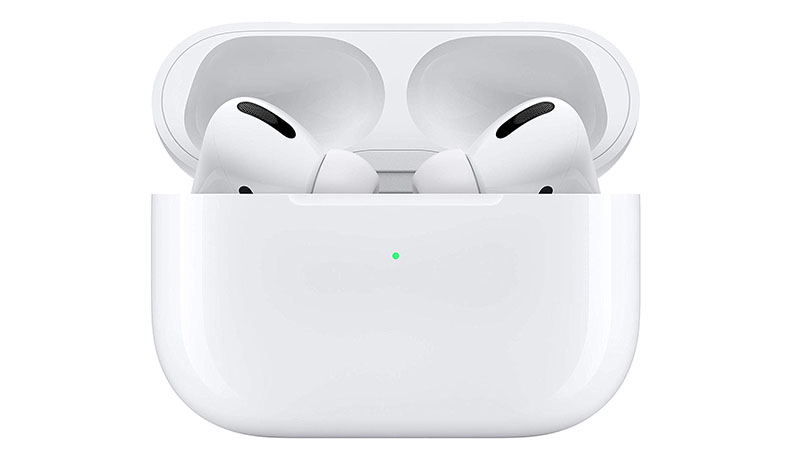 23. Samsonite Evoa Tech
Perfect for the frequent flyer, this Samsonite Evoa Tech spinner is the ideal gift. This state-of-the-art suitcase features a fingerprint-activated lock that allows him to feel secure while he is away, and the built-in scale stops the stress at the airport. The luggage comes complete with a Samsonite x Seekit™ Bluetooth Tracker to alert him if his bags have moved away from a pre-set distance. It makes for a fantastic gift under the Christmas tree.
24. NVIDIA Shield TV Pro
Let him stream the best shows on your TV with the NVIDIA Shield TV Pro. Featuring 4K video and AI upscaling, the videos will be crisper, more precise, and load 25% faster than ever before. With Alexa capabilities and voice-control, he can dim the lights, play music, and watch his favorite show using nothing but his voice. It is the perfect gift for the guy who wants to upgrade his home theatre system.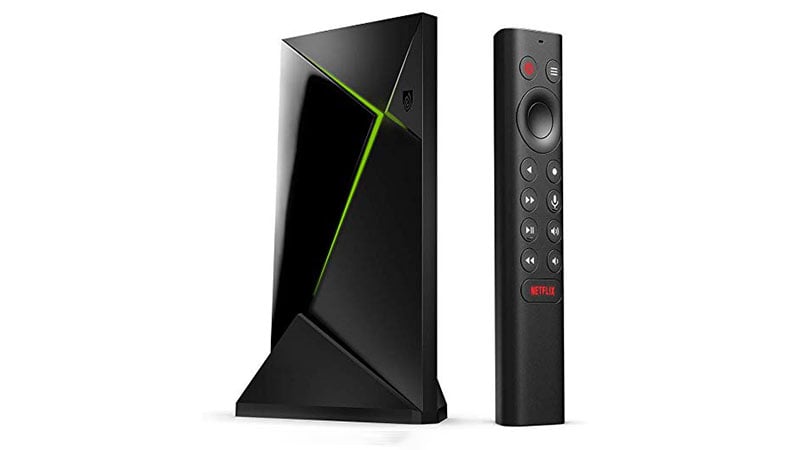 25. August Smart Lock 4th Gen
Help him secure his home better than ever before with the August Smart Lock 4th Gen. This system allows him to control and monitor the door from anywhere in the world. He'll be able to gain access to his property with keyless entry and keep track of everyone who comes and goes, all from his phone. The man you buy this for will feel like he's stepping into the future every time he leaves the house.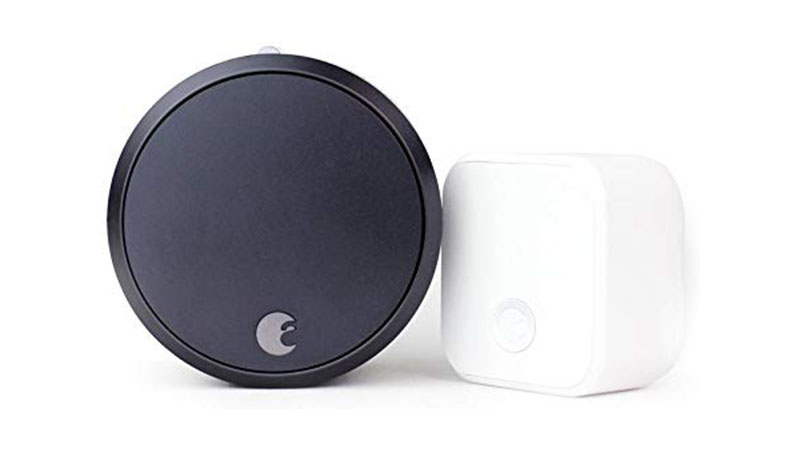 26. Creed Aventus Parfum
Ideal for the guy who loves a strong fragrance, Creed Aventus offers a deep and hearty scent that is sure to make anyone happy. Featuring lively and energetic top notes of pineapple, blackcurrant, apple, and bergamot, and a light dust of vanilla, this is a masculine aroma that makes a great present this Christmas.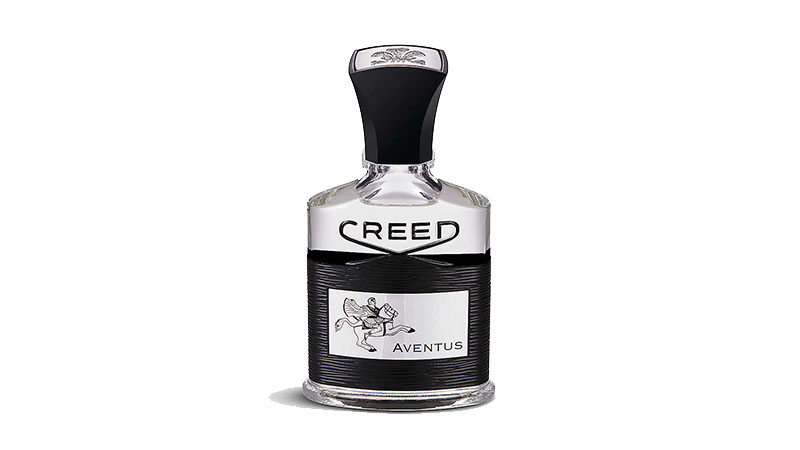 27. DJI Mavic Mini
If the man in your life is into videography and photography, help him take his passion to the next level, creating smooth and vivid shots from far away with a DJI Mavic Mini. This sleek drone takes incredible photos and stunning quality videos from the touch of a button. He will enjoy up to 30 minutes of fly time on a fully-charged battery; the drone records stable and ultra-clear footage. Whether you're on holiday or you're simply snapping a family photo, this will take your snaps to a new height.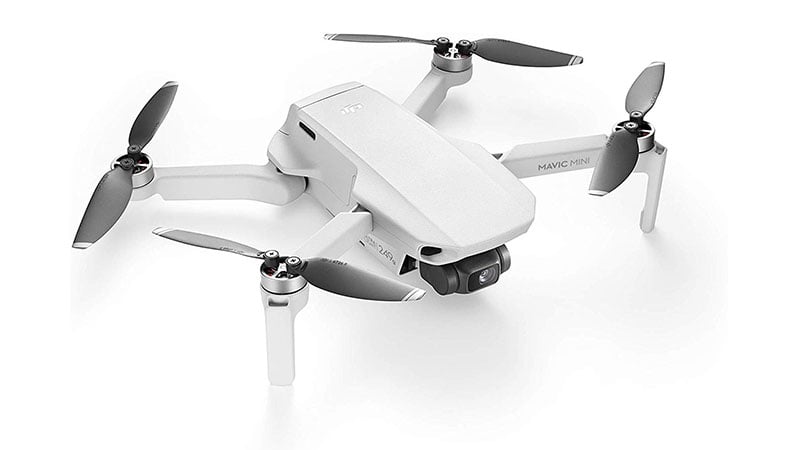 28. Timex Men's Weekender 40mm Watch
No outfit is complete without a stylish timepiece, and the Timex Weekender is the perfect gift for Christmas. Featuring a blue dial, adjustable tan leather strap, and Indiglo light-up dial, it makes for a beautiful addition to any ensemble. It is a high-quality and classic gift for the guy who loves looking sharp.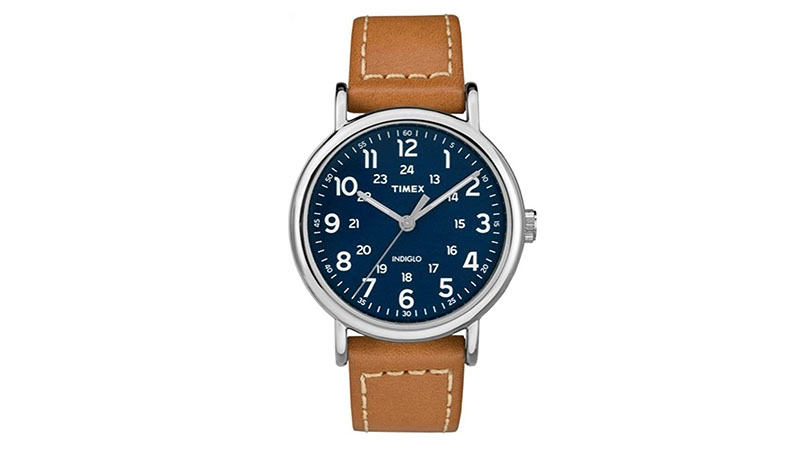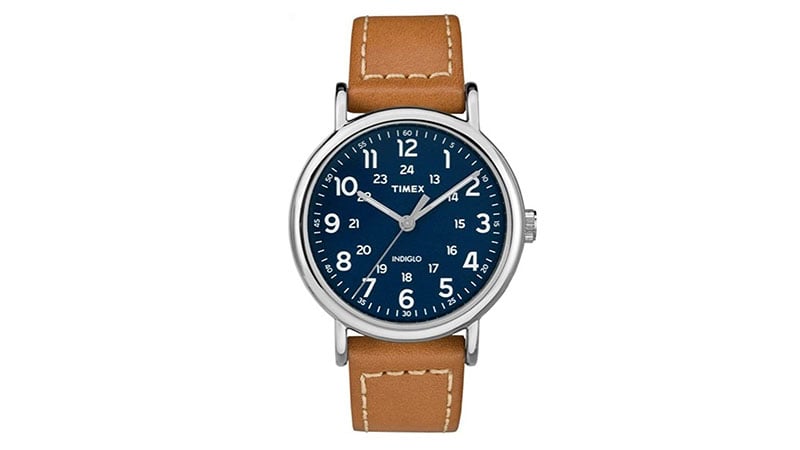 29. Common Projects
Made for the guy who exudes style, the Common Projects Achilles sneakers are an essential item for every man's wardrobe. Featuring a crisp white finish and superior construction, they look great with jeans, chinos, and everything in between. It is a timeless design that will last the test of time and makes for the perfect present this Christmas.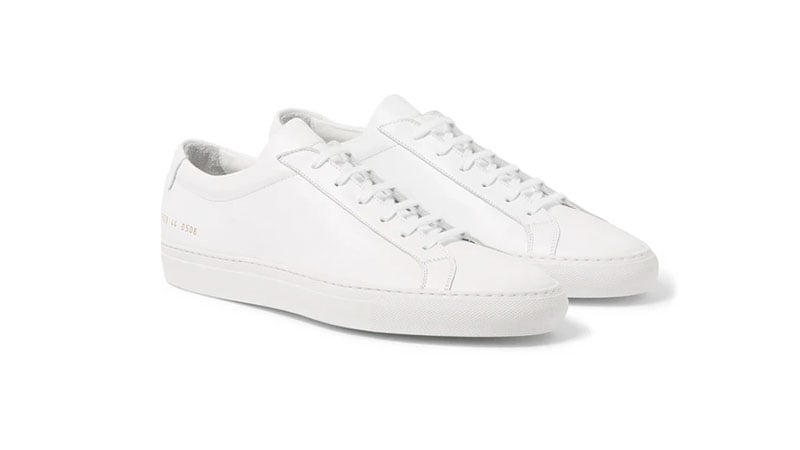 30. Cutler and Gross Round-Frame Tortoiseshell Acetate Sunglasses
Protect his eyes from damage with style in these Cutler and Gross sunglasses. Featuring a tortoiseshell round frame and keyhole bridge, these sunnies will leave an impression on everyone that sees them. They're fitted to the temples and offer a lightweight acetate construction for optimum strength. Perfect for every season of the year, they're ideal for the guy who loves to look sleek.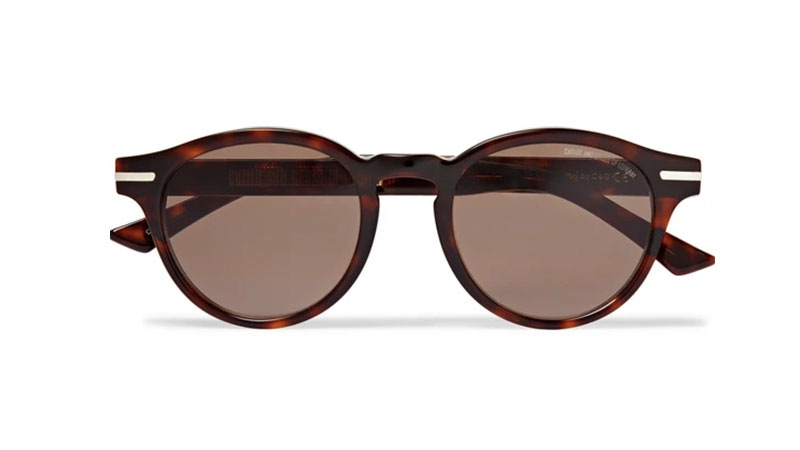 31. Asus RT-AX88U AX6000 Dual-Band Wifi Router
For the guy who can't stop talking tech, the Asus Wifi Router is your best bet. Featuring unbelievable WIFI 6 speeds, this router can handle even the busiest of networks. The dual-band system is complete with commercial-grade security, powered by Trend Micro – any threats are blocked thanks to this state-of-the-art device. It is the perfect gift for the whole family.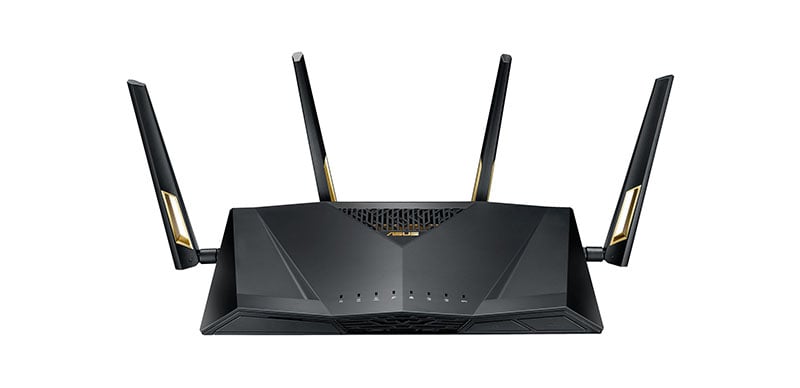 32. Belkin Boost Up Wireless Charging Dock
Stay connected to the world with the Belkin Boost Up dock. Made for the guy on the go, this wireless device keeps your Apple devices juiced up and ready for the day. Perfect for the iPhone and Apple Watch, it delivers speedy charging time while looking sleek. It is an ideal addition to any nightstand and makes for an excellent present for the guy who loves his tech.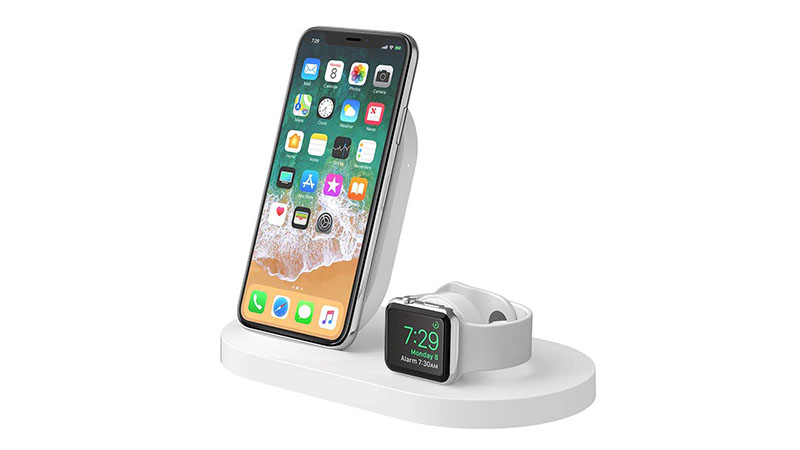 SUBSCRIBE TO OUR NEWSLETTER
Subscribe to our mailing list and get interesting stuff and updates to your email inbox.