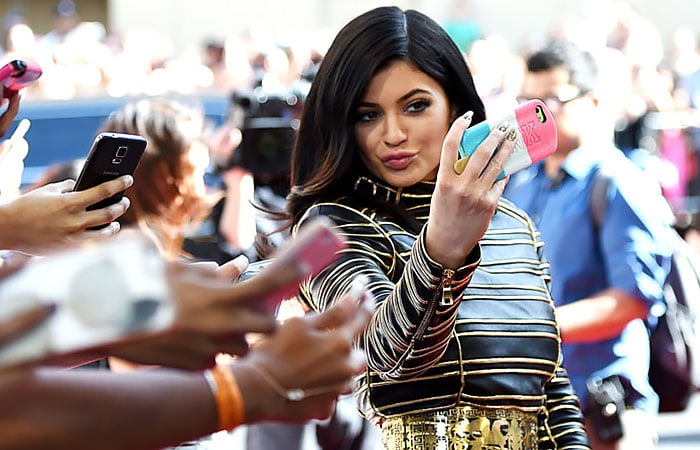 In the world of social media, we love Instagram, but when you want to see more of what your favourite celebrities are up to, you can't go past Snapchat. A candid look into the lives of the worlds most famous is as entertaining as it is addictive. Celebrities use Snapchat to share selfies, funny videos, or behind-the-scenes footage, but trying to hunt down their accounts can seem impossible. To make your life easier, we've rounded up the top celebrity Snapchats you need to follow.
Kylie Jenner
Username: kylizzlemynizzl
The 21-year-old Kylie Jenner is one unstoppable woman. The mother of one is a reality television personality, model, entrepreneur and social media influencer. Following Kylie on Snapchat will provide you with an inside look into her glamorous everyday life. Expect lip kits, outfits of the day, behind-the-scenes selfies and a lot of guest appearances by famous family members, including gorgeous baby Stormi!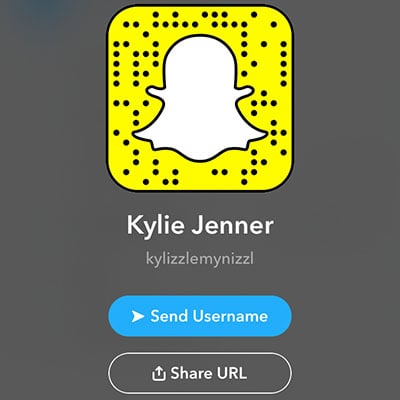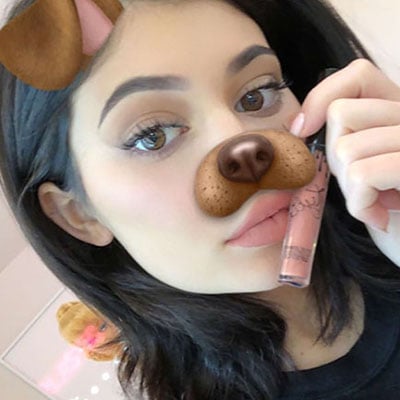 Ariana Grande
Username: moonlightbae
Ariana Grande is truly one of a kind. The 25-year-old not only has an amazing voice but is a great actress, too. Plus, Ariana is an expert on social media, and her Snapchat is no exception. She posts selfies with cute filters, tour footage and breathtaking videos singing with her brother, Frankie.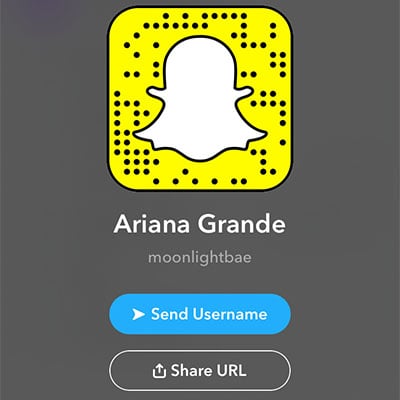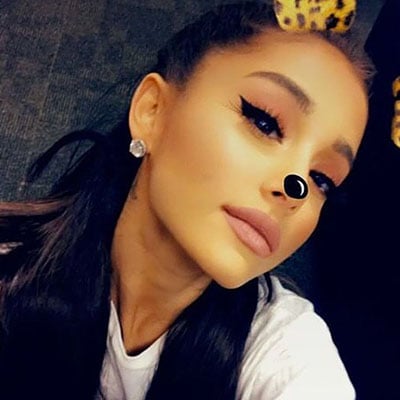 Gigi Hadid
Username: itsgigihadid
Fashion model and television personality Gigi Hadid is a master of social media. As well as making use of classic Snapchat filters, Hadid shares footage of her home, friends and family, models, and more. Whether she's hanging out with her bestie, Kendall Jenner, or travelling around the world, Gigi's story is one to watch.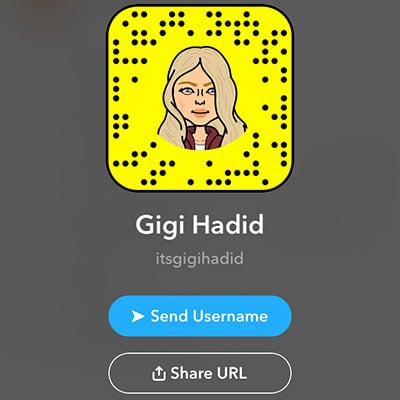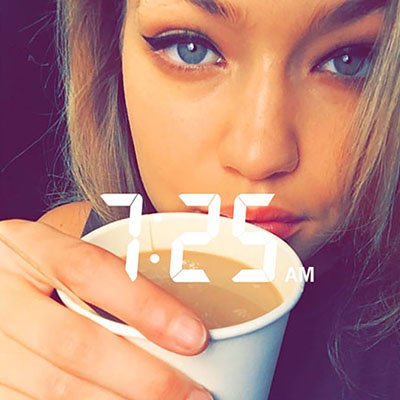 Justin Bieber
Username: rickthesizzler
If you're a fan of Justin Bieber, you may already know that he loves to take selfies and silly videos. Whether he is snapping pics with his family and friends or videoing himself goofing around, his Snapchat is definitely one to follow. You can also expect inspirational quotes and travel photos from the talented singer.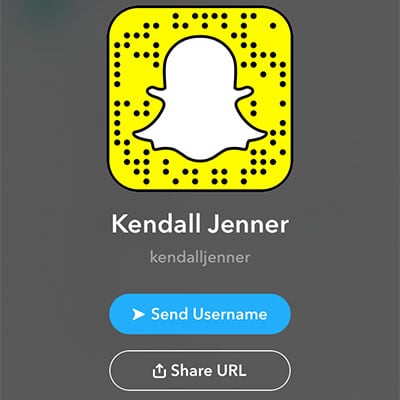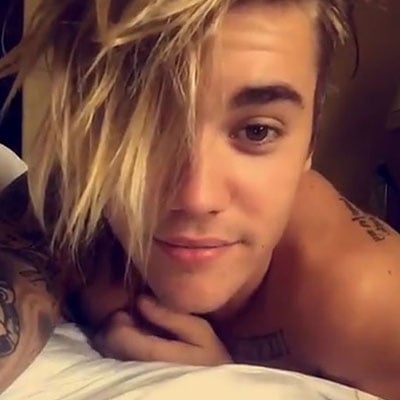 Kim Kardashian
Username: kimkardashian
Selfie queen Kim Kardashian is one of the most followed social media users. The reality star and mother-of-three, has killer personal style, great taste in beauty products and knows all the best filters and angles. Add her Snapchat for a glimpse into her busy life, and keep an eye out for her husband Kanye West and adorable kids Saint, North and Chicago.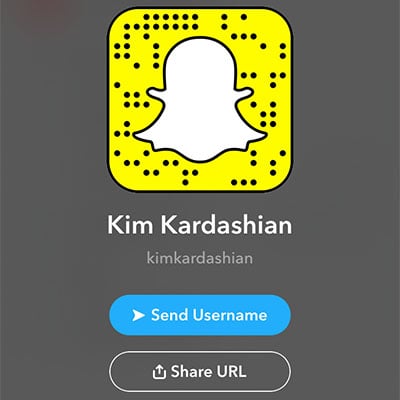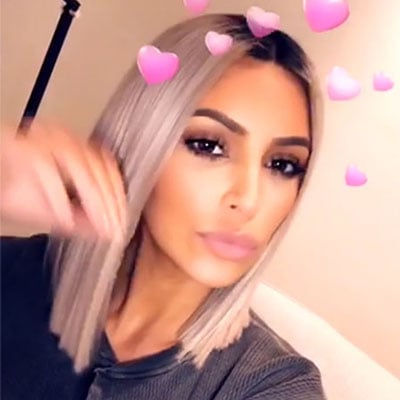 Jessica Alba
Username: jessicamalba
Jessica Alba's Snapchat gives you an insider look to her incredible life. Uncensored and unfiltered, watch her do everything from makeup tutorials to fun activities with friends. Filled with stunning outfits and behind-the-scenes videos, Jessica's account will leave you wanting more.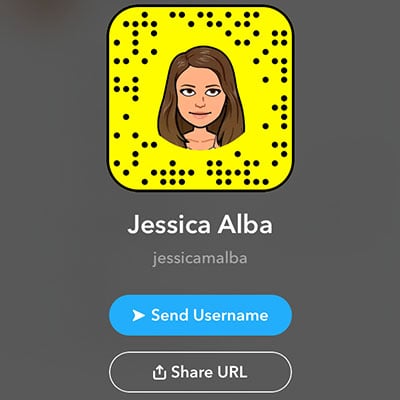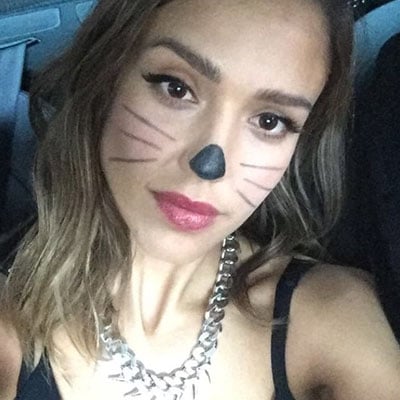 Selena Gomez
Username: selenagomez
Selena Gomez is a 26-year-old American singer, actress, and producer. When she's not busy touring or filming, Selena is updating her fans via her killer Instagram account. Her Snapchat account is equally as amazing. Selena's Snapchat is sure to keep you entertained with an inside look into her everyday life. Prepare for backstage photos, funny videos and plenty of gorgeous selfies.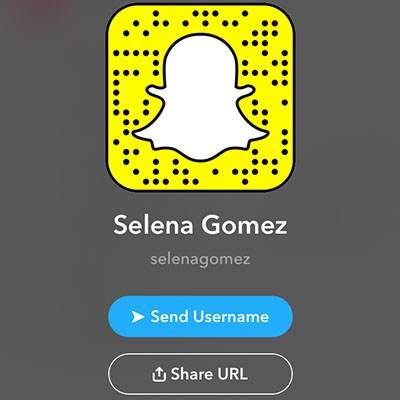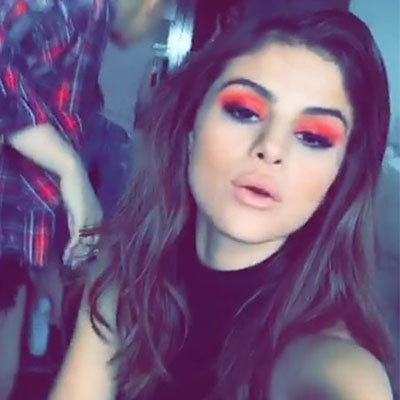 Khloe Kardashian
Username: khloekardashian
Khloe Kardashian provides us with endless entertainment on her Snapchat story. Think inside access to her glamorous lifestyle with a number of gorgeous selfies. Keep your eyes peeled for snaps with the rest of her famous family.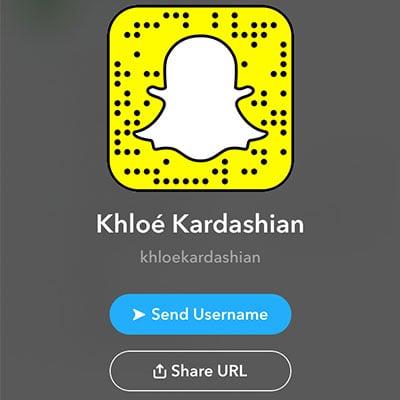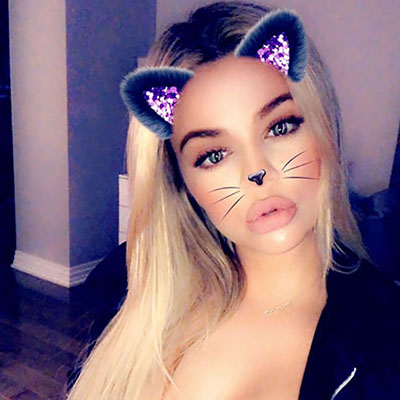 Vanessa Hudgens
Username: gypsybanessa
Vanessa Hudgens is known for her portrayal of Gabriella in High School Musical and its sequels. Add her on Snapchat to dip into her life as a singer/ actress. Vanessa mostly posts sexy selfies, funny videos, or behind-the-scenes footage.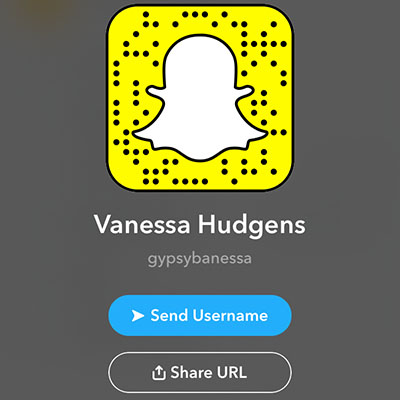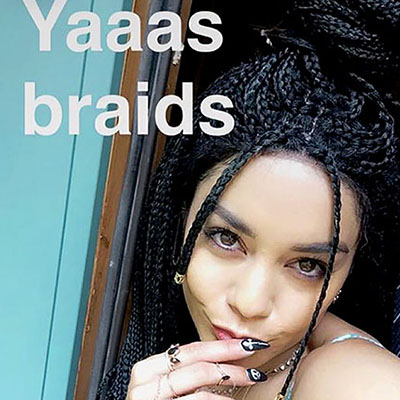 Miranda Kerr
Username: mirandakerr
Miranda Kerr's Snapchat will give you insider access to the world of modelling. We're talking the Victoria's Secret Fashion Show and more. And if that's not enough, Miranda also posts photos of her stunning outfits, her dogs, and inspiring quotes. Fun fact: her husband Evan Speigel is the CEO of Snapchat!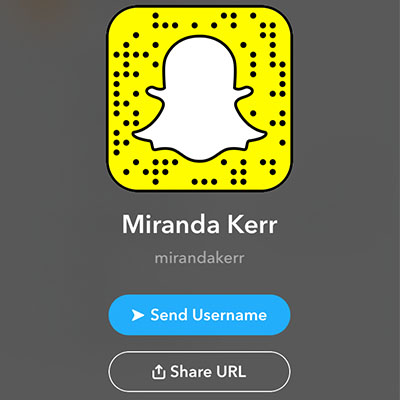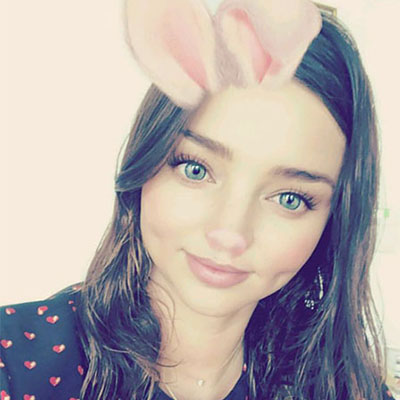 Kevin Hart
Username: lilswag79
If you're not already following Kevin Hart on Snapchat, then what are you doing? You can expect hilarious snaps from the American comedian, actor and television host. If that's not enough, Hart posts motivational quotes and workout videos, too.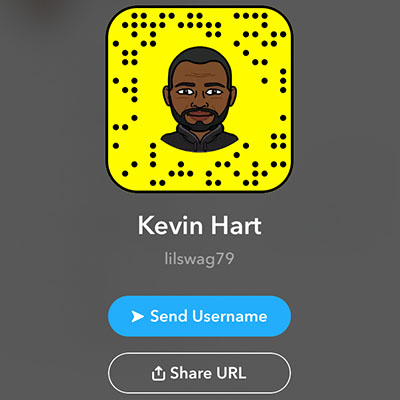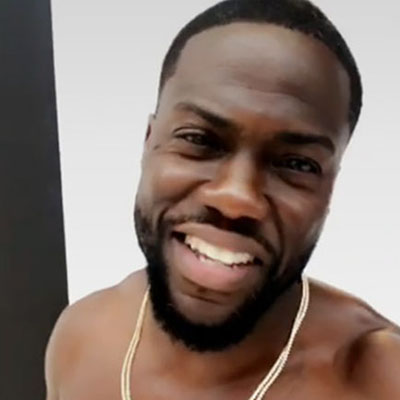 Dwayne 'The Rock' Johnson
Username: therock
The Rock is a semi-retired WWE wrestler and an actor, best known for his role as Luke Hobbs in The Fast and the Furious and its sequels. On Snapchat, Johnson is a favourite and posts funny snaps regularly. Behind-the-scenes pics and videos of his cheeky pranks on his celebrity friends make this account worth the follow.

Cara Delevingne
Username: caradevilqueen
Not everything has to be serious, and Cara Delevigne makes that evident in the best of ways. Her Snapchat story will have you laughing every time you watch it. We're talking hilarious selfies. Add the English fashion model and actress for a refreshing glimpse at the life of someone who doesn't take themselves too seriously.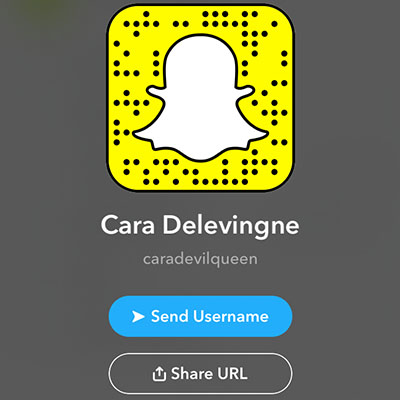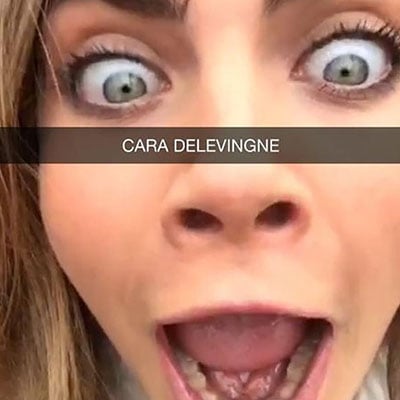 Demi Lovato
Username: theddlovato
Demi Lovato is a singer, songwriter, model and actress, best known for her role as Mitchie Torres in Camp Rock. Demi is one of the most popular stars on social media, with an incredible 70.9 million Instagram followers, and her Snapchat is just as impressive. She posts pics of her daily life, selfies with cute filters and plenty of behind-the-scenes videos.

Meghan Trainor
Username: mtrainor22
Singer-songwriter Meghan Trainor is a social media expert, and her Snapchat is no exception. Whether she's hanging out with her celebrity friends or taking selfies with cute filters, Meghan's Snapchat is one to follow.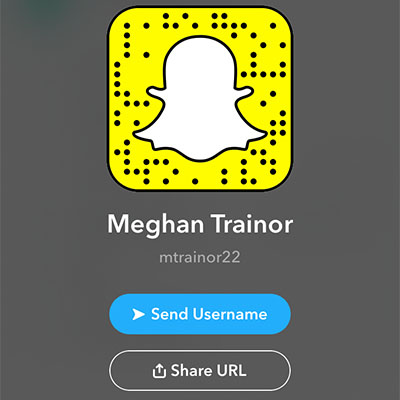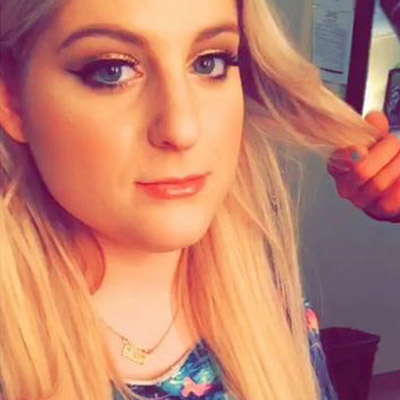 Shawn Mendes
Username: shawnmendes1
Singer and songwriter Shawn Mendes became popular back in 2013, posting song covers on Vine. But his incredible voice isn't the only reason to follow him. Shawn's Snapchat will provide you with constant entertainment, whether it's with a cute selfie, shirtless pic or funny video.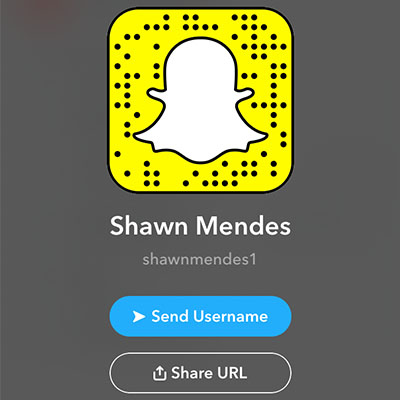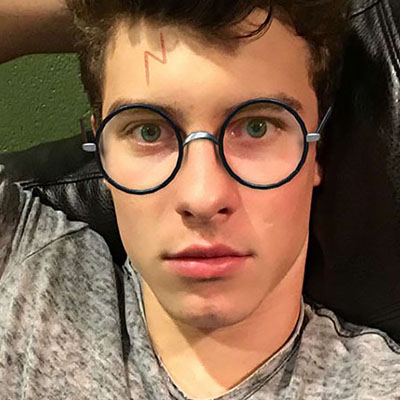 Rebel Wilson
Username: rebelwilsonsnap
The hilarious Rebel Wilson is an Australian actress, writer, and producer, best known for her role as Fat Amy in Pitch Perfect and its sequels. Rebel's Snapchat will provide you with constant entertainment and inside looks into her everyday life. Her behind-the-scenes videos will have you in hysterics, as per usual.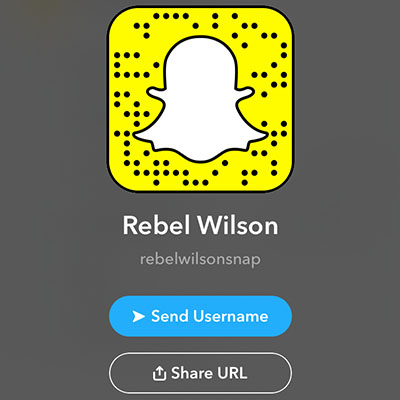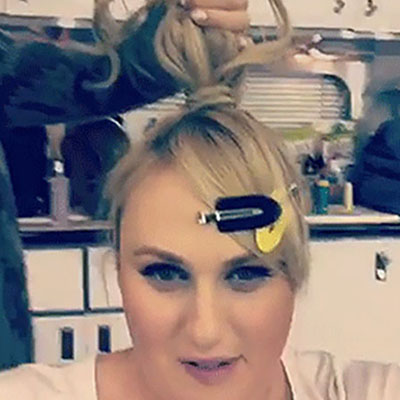 Ellen DeGeneres
Username: ellen
Ellen DeGeneres is an American comedian, television host, writer, actress, producer, and LGBT activist. Her Snapchat brings users behind the scenes of The Ellen DeGeneres Show, so prepare for many celebrity guest appearances!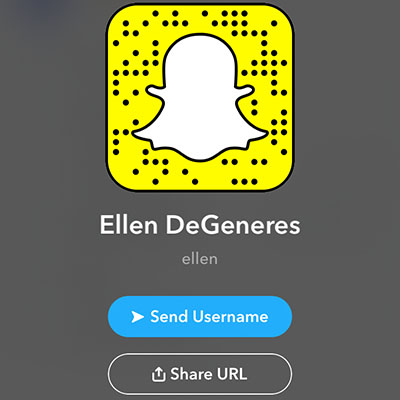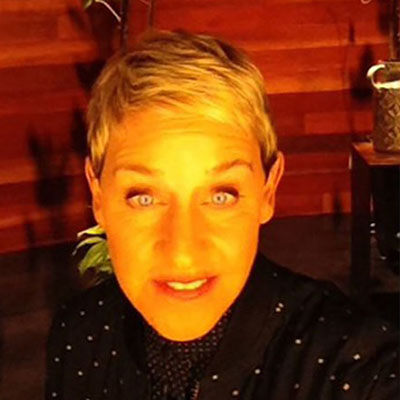 Chris Pratt
Username: chrisprattsnap
Chris Pratt is a well-loved actor in Hollywood, best known as Andy Dwyer in Parks and Recreation and Peter Quill in Guardians of the Galaxy. Pratt is one of the funniest celebrities in the Snapchat community and is sure to have you in stitches. Expect filters galore and hilarious videos, of course.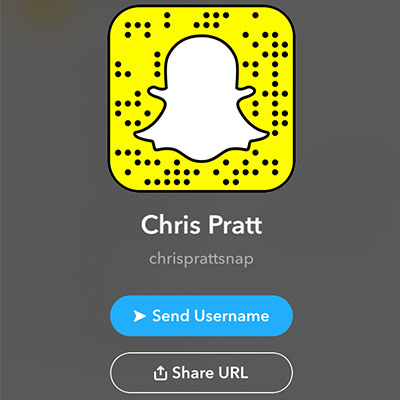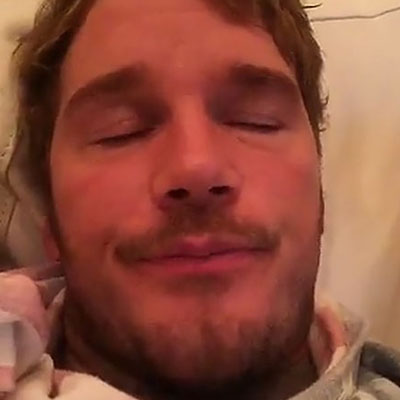 Bella Thorne
Username: bellathornedab
Bella Thorne's Snapchat will give you inside access to the world of an actress. Bella posts plenty of behind the scenes photos; her account will have you hooked instantly.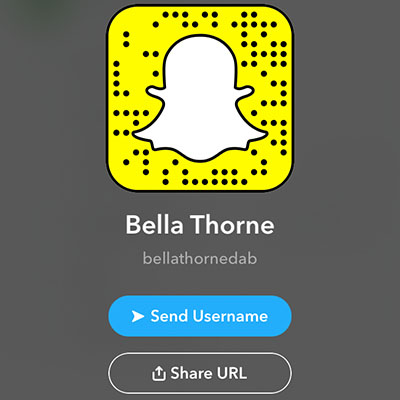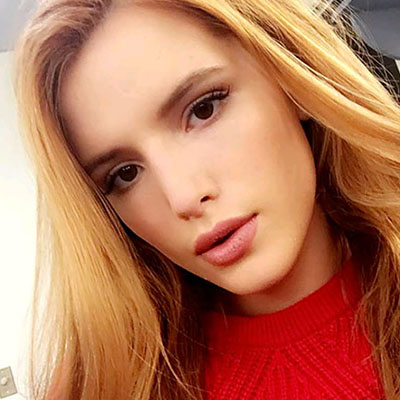 Chance the Rapper
Username: mynamechance
Chance the Rapper is an American singer, rapper, songwriter, record producer and actor. His Snapchat story offers constant entertainment. Be prepared for an insight into his everyday life, plus endless funny filtered selfies.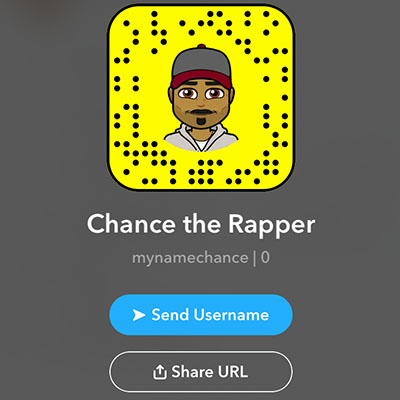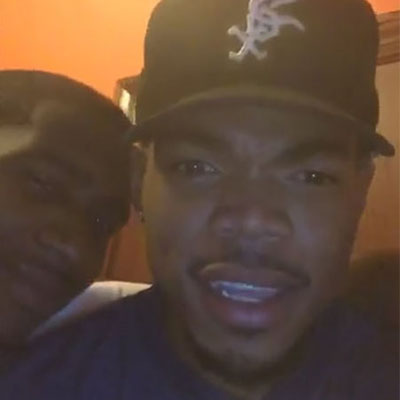 Usher
Username: howusnap
Singer, dancer and songwriter Usher's Snapchat allows you access to his amazing life. See him capture everything from his super sexy dance moves to videos of his adorable sons. No matter what he's doing, Usher's story is one to watch. His cheeky snaps will have you obsessed in no time.

Charlie Puth
Username: notcharlieputh
Charlie Puth is a singer-songwriter and record producer. Puth's initial exposure came from his success as a singer on YouTube, and he's been impressing the internet ever since. Add Charlie's Snapchat account to find out what he's up to. He posts lots of selfies too, of course.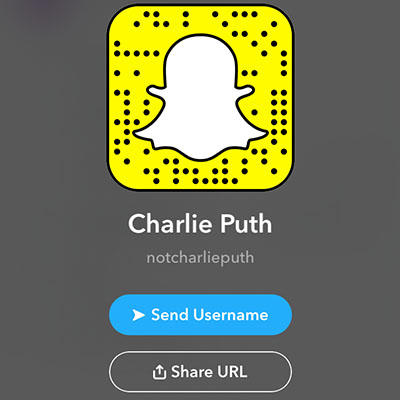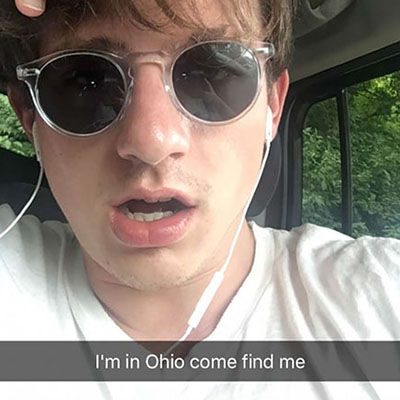 >
Kourtney Kardashian
Username: kourtneykardash
Kourtney Kardashian is a stunning mother of three with a killer Instagram account. Unsurprisingly, her Snapchat is equally as impressive. Think inside access to the life of a Kardashian, with snaps with her famous fam. She also posts funny filtered videos and a whole lot of selfies.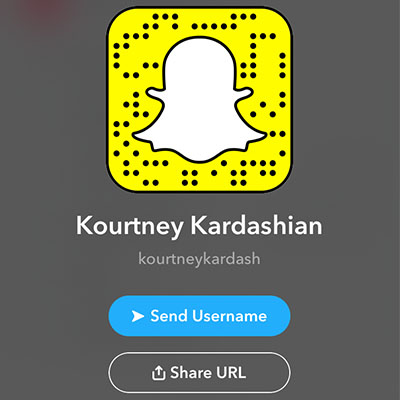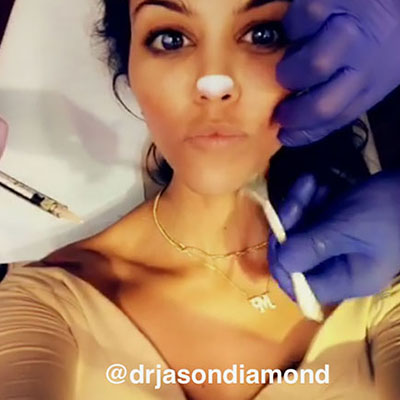 Macklemore
Username: macklemore
Macklemore is an American rapper, singer and songwriter. He is best known for his collaborations with Ryan Lewis with hits like Thrift Shop, Can't Hold Us and Downtown. Follow his Snapchat for backstage photos, funny videos and pictures with his two adorable daughters, Sloane and Colette.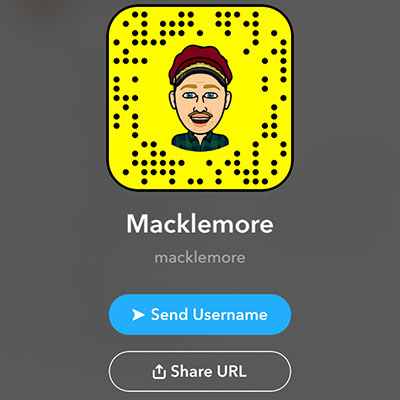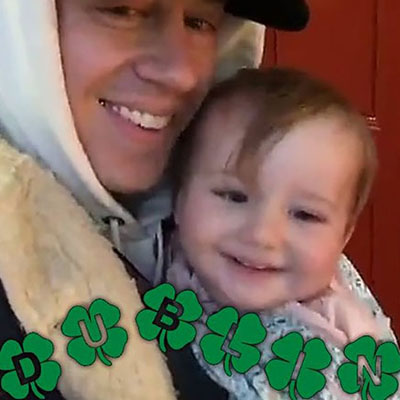 Lady Gaga
Username: ladygaga
Have you ever imagined what it's like to be Lady Gaga? Well, here's your chance to get an inside look into her daily life! Lady Gaga's Snapchat is filled with backstage footage and plenty of selfies.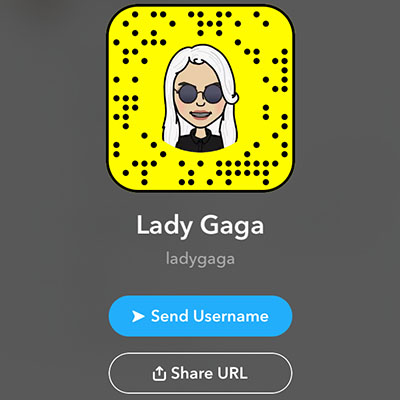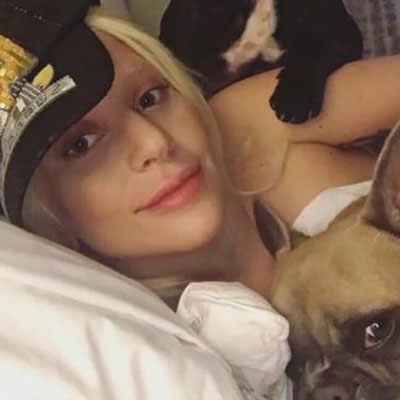 DJ Khaled
Username: djkhaled305
DJ Khaled is the king of Snapchat. His story will provide you with constant entertainment and inside looks into the life of a record producer and DJ. Prepare for keys to success, inspirational photos, and hilarious videos.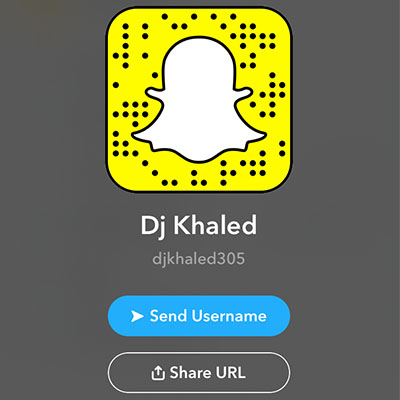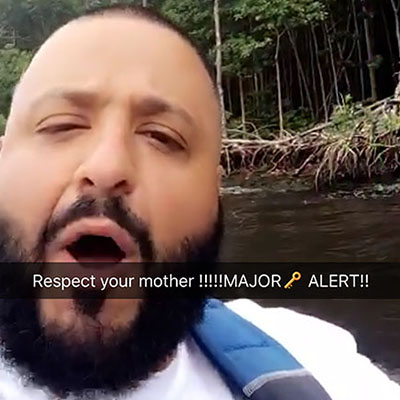 Nick Jonas
Username: jicknonas
The Snapchat of newly engaged Nick Jonas will give you access to the world of a singer/songwriter. We're talking studio sessions, award show footage and more. And if the behind the scenes footage isn't enough for you, Nick also posts selfies from his dressing room. Look out for some snaps with the other Jonas Brothers!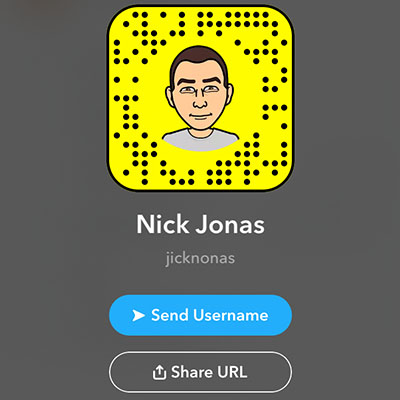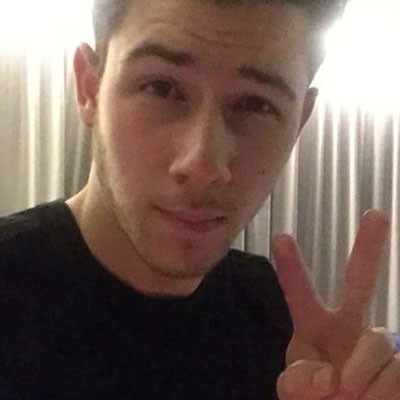 Kate Hudson
Username: khudsnaps
Kate Hudson is one busy woman. Not only is she a mother, but an actress, author and businesswoman too. Amongst all this, Kate also finds time to manage a great Snapchat account. Music videos, vacation photos and fun selfies are just some of the fantastic things to expect from her Snapchat. Also, keep an eye out for her beauty tips and regimens!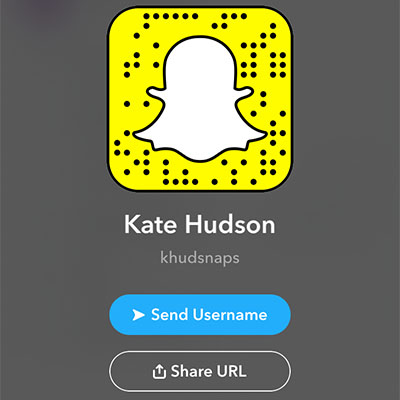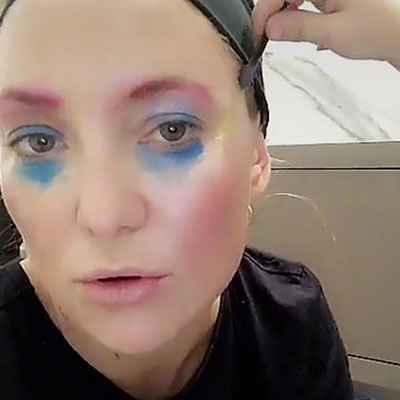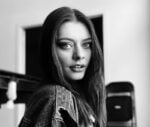 Alexandra Feiam is an experienced fashion writer who holds a degree in journalism. She has an impressive portfolio and expertise working as the Editor at Power Retail and Commercial Content Editor at Newscorp. Ally has been writing for The TrendSpotter since 2018, and her work has been featured in notable publications such as The Herald Sun, Arirang TV South Korea, Kidspot, The House of Wellness, and The Daily Telegraph.
SUBSCRIBE TO OUR NEWSLETTER
Subscribe to our mailing list and get interesting stuff and updates to your email inbox.