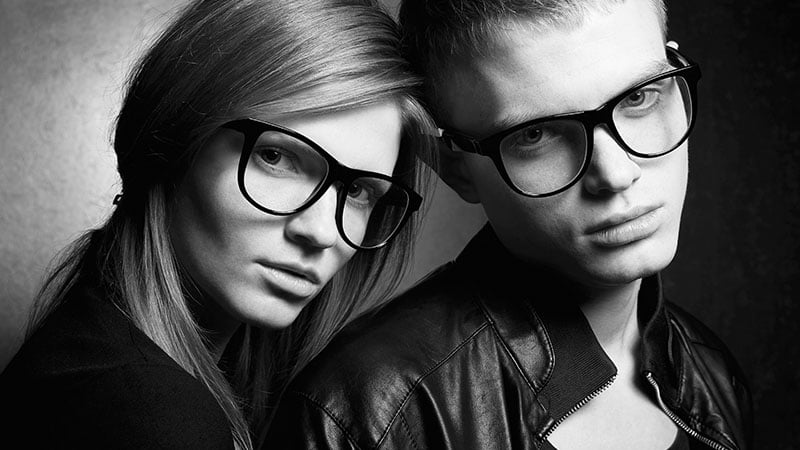 Indulge your online shopping addiction when you buy your glasses online. It's a brilliant alternative to heading into a physical retail store that has many benefits. These include access to a much larger inventory of stock, less sales pressure, and it's more convenient – you can do it at home, any time. Plus, you'll generally get better prices because online stores have eliminated the costs associated with intermediaries and retail rent. Most websites are simple to use, and provide virtual 'try on' tools, 'how to videos, and plenty of information regarding your prescription. You'll also be able to take your time reading all the information about the different lens and frame options so you can make a more informed decision. It's a simple process that can make buying new glasses much more enjoyable.
Best Online Eyeglasses Stores
1. Glasses USA
Glasses USA will spoil you for choice. As the largest online glasses retailer, they have over 7000 frames to choose from, all of which you can try on with their Virtual Mirror. The focus of the company is to give its customers access to affordable, quality glasses. Each set of lenses is custom-made to your prescription and fitted perfectly into either house brand frames or designs from leading companies such as Ray-Ban, Persol, or Michael Kors. If you're unhappy with your purchase, there's a 14-day money-back guarantee and 24/7 customer service for any questions. Beyond single-vision prescription glasses, you can also get multi-focal, sports glasses, Rx sunglasses, contact lenses, digital protection, and anti-reflective coatings. Plus, you can claim reimbursement on your insurance or pay with FSA/HSA dollars.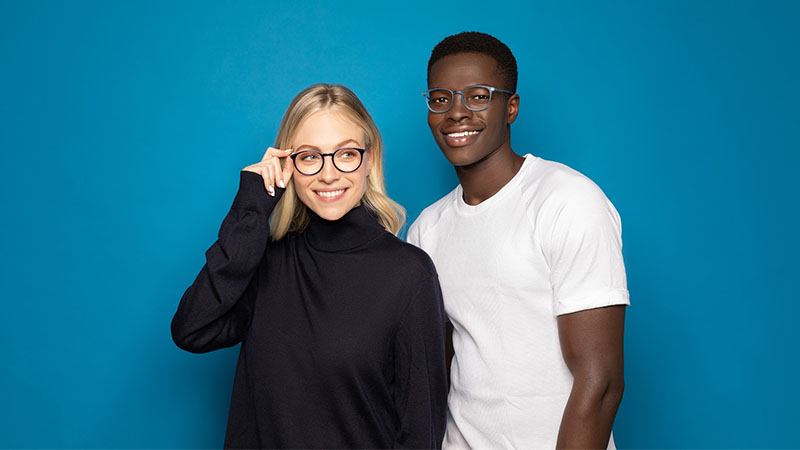 2. Warby Parker
Support a socially conscious business with Warby Parker. This brand has disrupted the eyewear industry by circumventing traditional channels to design and produce stylish, affordable prescription glasses in-house. The premium materials used include custom-designed cellulose acetate, ultra-lightweight titanium, and impact-resistant, UV filtering polycarbonate lenses. Each set of frames are hand-finished, and all glasses are made to order. When it comes to selecting the perfect pair, you can take a quiz to get started. Then, you can either download the Warby Parker app to virtually try glasses on or opt for an at-home try-on. You'll get sent five pairs to try for five days before choosing your favorite and sending them back. The brand also has a Buy A Pair, Give a Pair initiative. For every pair of glasses purchased, another pair is donated to someone in need. Finally, Warby Parker is also a carbon-neutral company.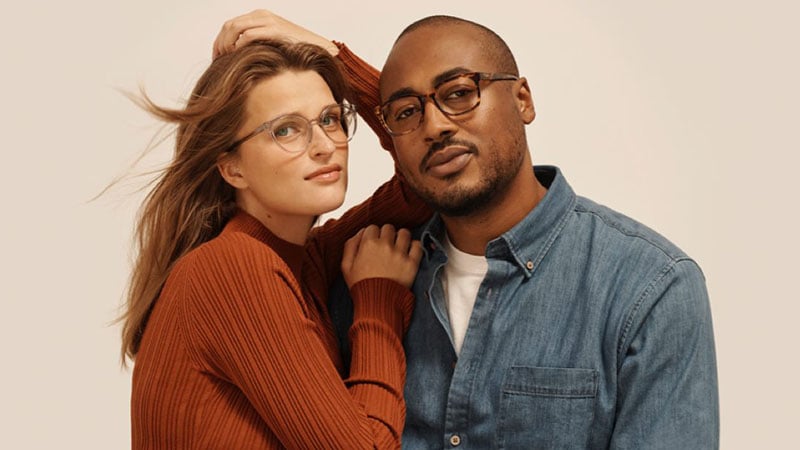 3. Zenni
Get new prescription glasses online without an eye-watering price tag at Zenni. They have stylish, versatile frames for men, women, and children that start at as little as $7, which even includes basic prescription lenses. While the price tag might seem too good to be true, the quality is not compromised. Zenni uses state-of-the-art optical materials and manufacturing in their own factory before sending them straight to your door, eliminating all middlemen. When it comes to shopping, the website offers lots of "How To" videos, from measuring your PD and choosing a tint to change lenses and ordering online. It's excellent information if you're feeling unsure. Plus, you can even virtually try on the glasses using your webcam, which creates a smart video that you can apply frames to and see from all angles.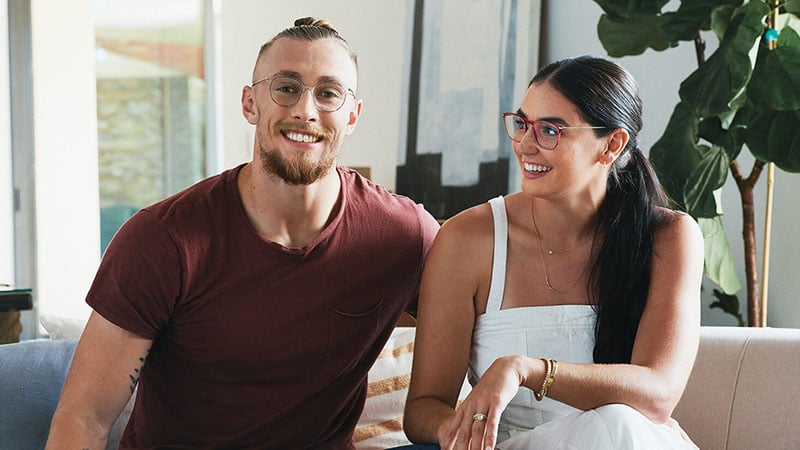 4. Vint & York
New York-based company Vint & York is all about modern nostalgia. Its goal is to reimagine vintage eyewear designs into modern, timeless pieces for style-conscious individuals. Select from unique shapes, vibrant colors, and designs that will make you stand out. However, there's nothing old about the technology and manufacturing processes. Every pair of glasses is handmade using the latest innovation and modern technology. They feature high-quality acetate and polycarbonate lenses with premium anti-reflective and anti-scratch coatings as standards. You can shop online by collection, style, shape, or even face shape and use the virtual mirror. Alternatively, if you're in New York, head into their shopfront in the trendy Nolita area. Upgrade your glasses with add-ons such as Biochrom filters that improve your mood or blue-light filtering to protect your eyes from screentime. Best of all, each pair is a reasonable and fair price that won't break the bank.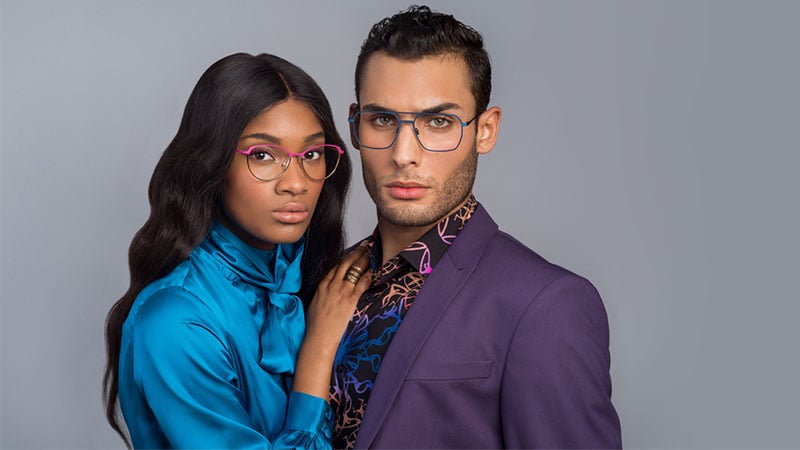 5. Eyeconic
Eyeconic can take you through the entire prescription glasses journey, from booking a doctor's appointment to delivering your new pair of spectacles to your door. The company was founded in 2011 by the not-for-profit organization VSP® to care for your eyes and find you the perfect specs. They have a network of over 40,000 doctors that you can access to get a prescription. Then, shop for frames from leading fashion brands such as Calvin Klein, Draper James, Rag & Bones, and Salvatore Ferragamo. Use their guide for selecting the perfect shape for your face. Plus, you can use a short video or photo to try on your favorite styles virtually. Once you've ordered, if you're unhappy, they have free and easy returns. Lastly, you can also take advantage of your private insurance and FSA/HAS funds.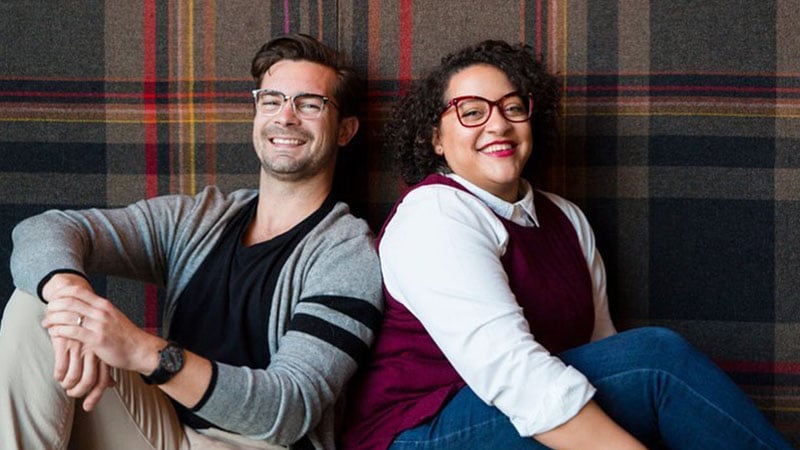 6. Smart Buy Glasses
Select from hundreds of glasses styles while shopping online at Smart Buy Glasses. The company partners with premium eyewear brands, such as Gucci, Oakley, and Ray-Ban, to bring you stylish, fashionable options. Then, just add in your doctor's new prescription for custom-made lenses. Alternatively, use the innovative Lens Scanner app to replicate your current prescription if you need another pair of the same strength. It's free and easy to use with a smartphone and laptop. Other innovations include virtual try-on and advanced lens filters such as zFORT™ for blocking the blue light. Smart Buy Glasses also partners with organizations such as Unite for Sight, Eden Projects, and Orbis International to provide in-need communities with vision care and eyewear.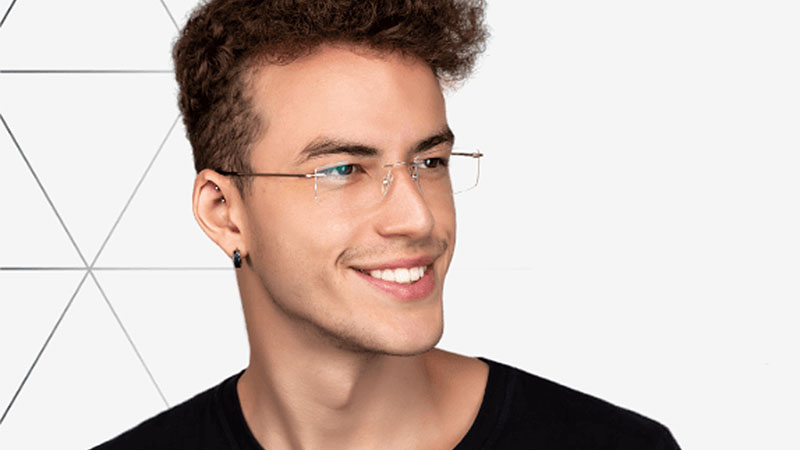 7. Coastal
The Coastal journey began in 2000 with contact lenses. Since then, the brand has expanded into selling top-brand prescription glasses online. They've also branched out into the design and manufacturing of their own in-house brands, which include Derek Cardigan, Kam Dhillon, Joseph Marc, Love, and Perspective. The process uses skill, craftsmanship, and cutting-edge technology to ensure customers receive high-quality, tailored products. Add in your prescription, check for fit with the MyFit tool, then jump into frames. Use the virtual try-on tool to get an idea of what styles will suit you and move on to customizing your lenses with the ideal thickness, filters, and protection. Once you've received your glasses, there's a 14-day return window if they're not perfect. Plus, for every pair purchased, another pair is donated to someone in need.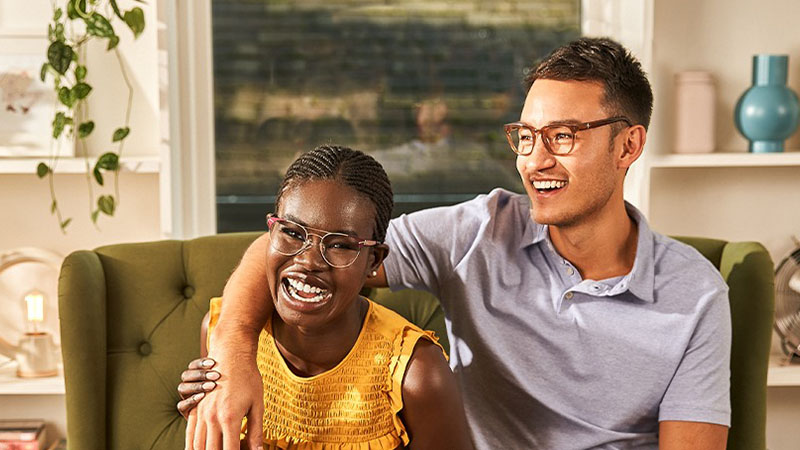 8. Liingo Eyewear
Find a pair of glasses you love with Liingo. They take the sales pressure off and make buying online easy. Start with the Find My Fit tool that uses your phone or web camera to measure your face and give recommendations. Alternatively, if you love your current frames, you can enter their details and get advice based on that information. Next, try on your new frames virtually, or opt for the in-home service. They'll send you up to five frames to wear for five days before sending them back. Best of all, premium prescription lenses are free, and upgrades, such as progressives, are reasonably priced. Also free is shipping and returns, with a generous 60-day guarantee period. Finally, every pair of glasses also has a DuraSeal Anti-Reflective Hard Coat to protect your eyes from UV damage, glare, and the lenses from scratching.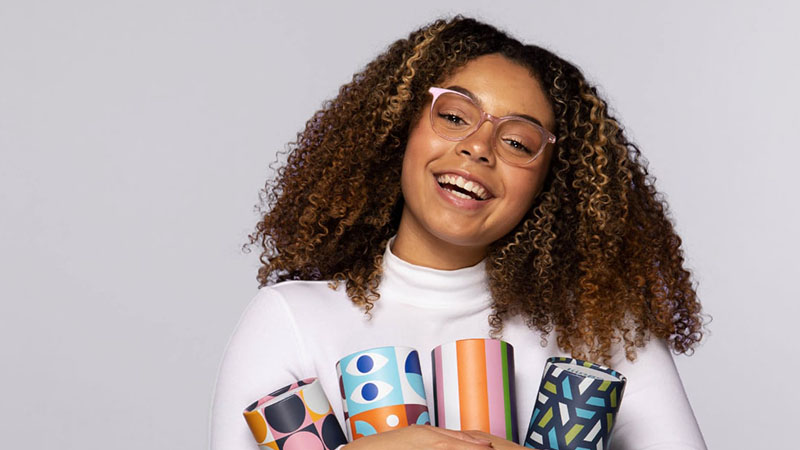 9. Westward Leaning
The carefully curated range of frames from Westward Leaning is universally-flattering and unisex. To buy glasses online has never been so stylish or straightforward. Every pair is hand-made using polished acetate or high-quality metal, with unique signature inlays appearing on each arm at the temple. The lenses are CR-39, polycarbonate, and nylon and come in 40 different shades, including glitzy mirror finishes and subtle ombre. The brand has a cult following that includes A-list fans such as Gigi Hadid, Priyanka Chopra, Juicy J, Jared Leto, and Emily Blunt. Another point of difference is that the company gives back. Portions of sales from different styles go to charity. This includes 15% of the net proceeds of Optical sales going to the Northern California Chapter of Vision to Learn.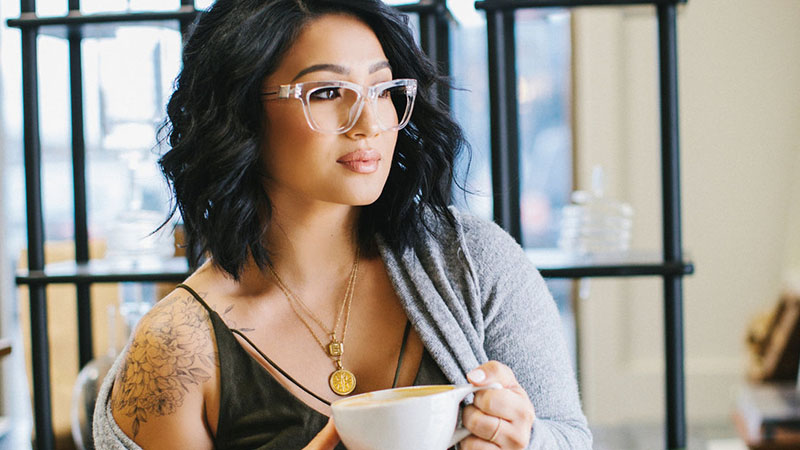 10. Eyeglasses.com
Eyeglasse.com has over 350 top brands to choose from when it comes to buying glasses online. From Alexander McQueen and Coach to Lacoste and Tom Ford. Use the patented Virtual Try-On (VTO) system to see the frames on your face. Then select the ideal lenses from the leading laboratory, Essilor, for your usage purposes and order away. If the thought of farewelling your current frames is too heartbreaking, simply send them in and have the lenses changed. That way, you get to keep your favorites, and you save money! Plus, if you're ahead of the tech curve and have Amazon Echo glasses, you can also get lenses for these as well. Lastly, Eyeglasses.com also gives charitably, having funded over 700 sight-restoring surgeries for people in need.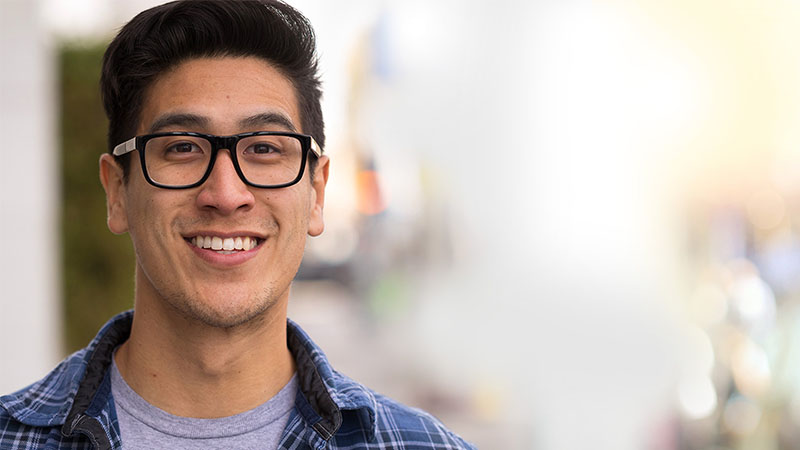 11. Felix Gray
If you spend a lot of time behind a screen, then buy your glasses online at Felix Grey. The brand's focus is to let your eyes work less by supporting them with glasses that make it easier. The lenses filter blue light, eliminate glare, and enhance colors. Plus, they help fight headaches and blurry vision caused by too much eye strain. Choose from a range of stylish frame designs and shapes in a variety of colors. If you're looking for more than just optical glasses, you should also consider Felix Gray's sunglasses and sleep glasses. The sunglasses filter damaging UV rays and enhance color clarity in bright daylight. Then, the sleep glasses feature amber lenses that filter out the blue light that can interrupt the body's melatonin production and natural circadian rhythm, causing a poor night's sleep.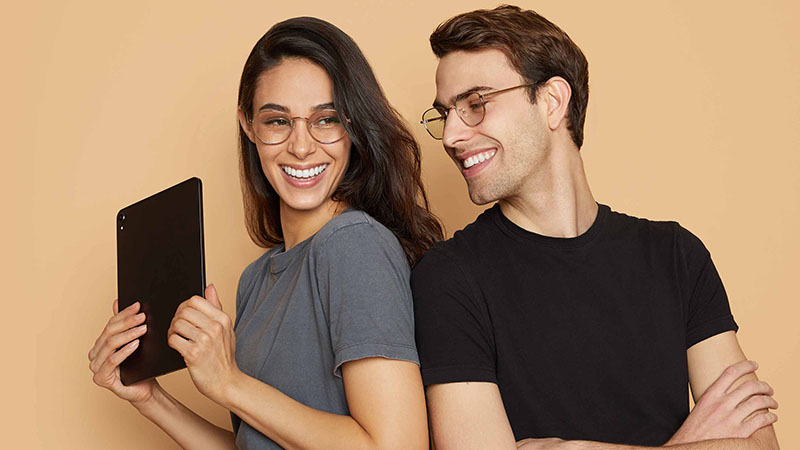 12. Firmoo
A group of opticians and designers combined to launch Firmoo in 2009. The goal was to ensure people around the world had access to quality and affordable eyecare. Every lens is made in the Firmoo factory in line with FDA guidelines to ensure maximum quality. When it comes to frames, you can choose from a variety of materials and shapes. Some of the materials used include metal, titanium, stainless steel, acetate, and ultem. Upload a photo of yourself and try each design on virtually. If you're yet to get a prescription, you can also find recommended eye doctors in the USA, Canada, Australia, New Zealand, England, and France. Plus, there are other helpful tools such as video guides with tips on how to work out your face shape, read your prescription, and measure your PD.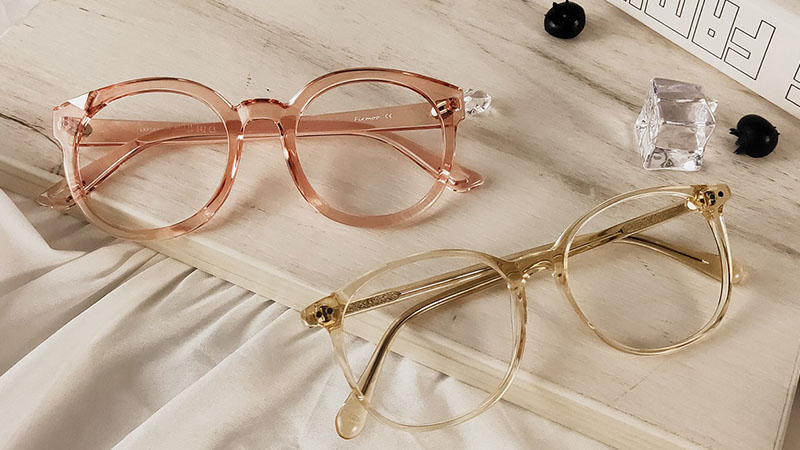 13. I Want Proof
I Want Proof is an advocate for sustainability. The idea for consciously-made eyewear was born in a sawmill in Idaho and has grown to a global, online company. The frames for your sun or optical glasses are made from sustainably-sourced wood, biodegradable cotton-based acetate, and recycled aluminum. The lenses are basic clear ones that your optometrist can swap out with your prescription. The Do Good program also gives back to the community via the pillars of Health and Vision, Empowerment, Environmental, and Education. For those who absolutely love their new I Want Proof glasses, you can also shop a range of Proof merchandise. Select from wallets, steel mugs, stickers, t-shirts, and beanies. Buy your glasses online, or if you're in Boise, Idaho, head into their flagship store.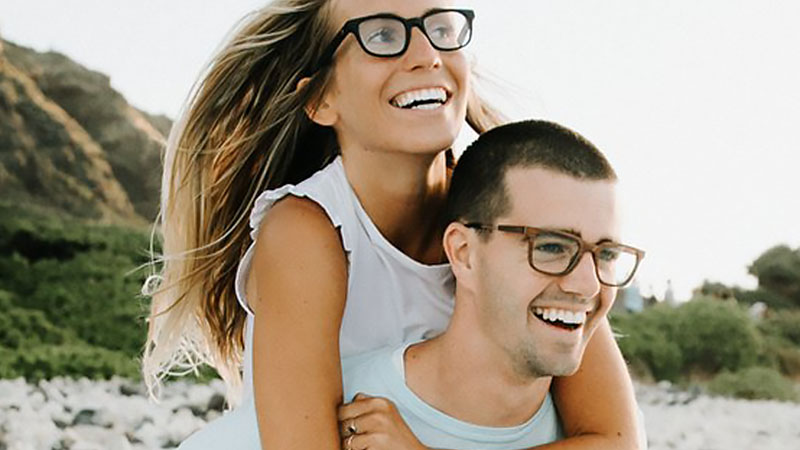 14. Lensabl
Buy your glasses online, easily, from the comfort of your home with Lensabl. There's no complication, no retail mark-ups, and it's all affordably priced. You have multiple options for shopping with Lensabl. Get all new frames and lenses from the house brand Everyday Eyewear or partner brands like Westward Leaning, Spectacles, and iGotham. Alternatively, you can send in your existing frames to have the lenses replaced. Plus, for eligible participants, you can even get a vision test done online or use the Lensabl Prescription Reader App to scan your current glasses. The state-of-the-art lab is based in the United States and uses the newest technology. All the lenses come with an anti-reflective, scratch-resistant coating, UV blocking, and a hydrophobic finish to repel water, grease, and static.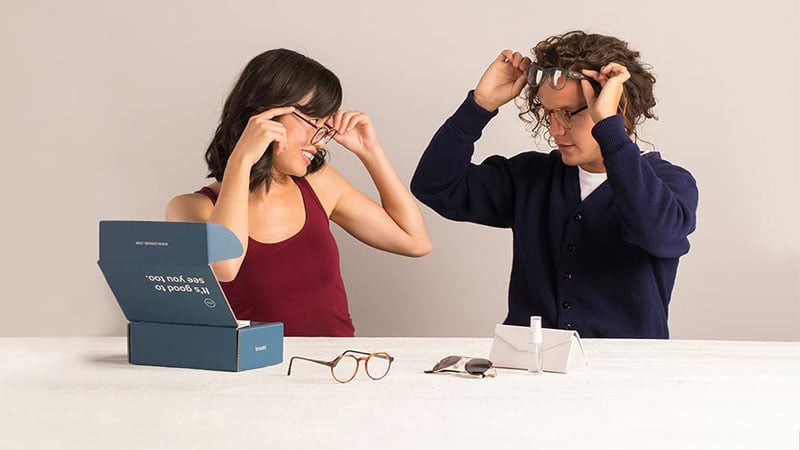 15. GlassesShop
Since 2004, GlassesShop has delivered over one million pairs of glasses to customers around the world. The United States-based company is run by eye doctors who wish to bring affordable eyewear to those who need it. With every pair, you'll get guaranteed prescription accuracy, unbeatable online savings, scratch-proof coating, and a case, bag, and cleaning cloth. Start by choosing your frame, and filtering the results by size, shape, material, frame, and color. You can even try on prospective choices virtually. Then, select your lens usage, add your prescription and PD, and finish with your choice of lens type from clean, blue-block, photochromic, or sunglasses. It's super easy and can be done from the comfort of your couch, desk, or dining table.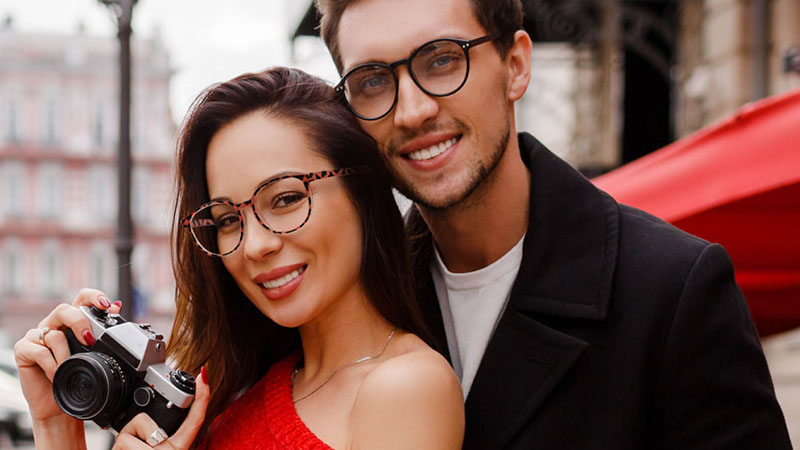 16. Net-a-Porter
It's all about women's fashion at Net-a-Porter. You can buy a range of optical glasses online from luxury brands like Balenciaga, Saint Laurent, Givenchy, Fendi, and Bottega Veneta. They're the height of style and the latest designs straight from the runways. Each pair is sold with clear lenses that can be easily replaced with a prescription or UV-protected ones by your eye doctor. It's the ideal way to rock your favorite designer without worrying if they'll have your preferred frame design in stock at your local optometrist.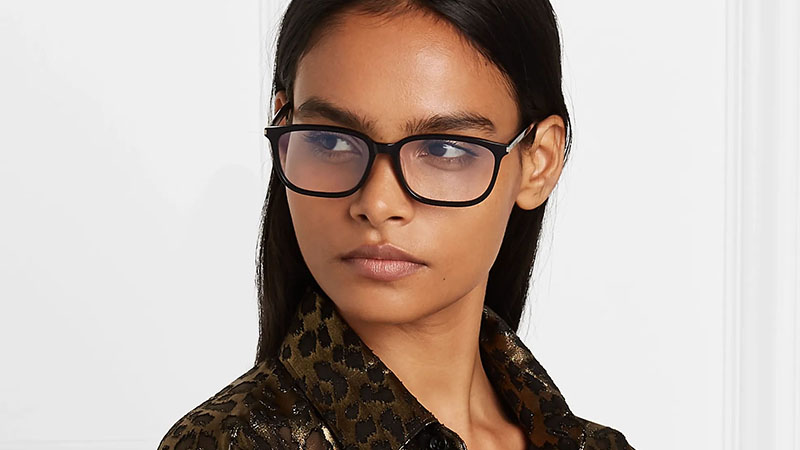 17. Mr Porter
Mr Porter is the men's arm of Net-a-Porter, so it's the perfect platform for stylish gents to buy their glasses online. Similar to the sister brand, all the glasses come with clear lenses, so you can wear them as a fashion statement straight out of the box. However, if you need a little help with seeing, take your chosen frames to your optometrist to have them fitted with your prescription lenses for perfect sight. Brands on offer include Kingsman, Oliver Peoples, Native Sons, Gucci, Tom Ford, and Saint Laurent.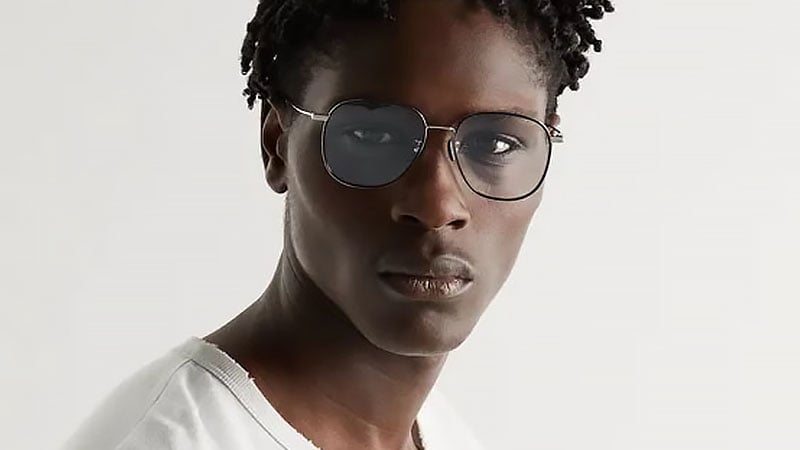 18. LensCrafters
Enjoy a personal approach to eyecare combined with the latest technology at LensCrafters. They give you a lot of choices when you buy your glasses online. It starts with trendy and stylish frames from the world's leading brands. Some of these include Ray-Bay, Oakley, Bulgari, Gucci, and the in-house LensCrafters Collection. Then, you need to select the best lenses to suit your lifestyle. There's a handy breakdown of what brands and types suit your activities. Options include Oakley® Prizm™ Gaming Lenses, Ray-Ban® Authentic prescription lenses, blue light treatment, Transitions®, and polarized. Finally, if you still need to get your eyes checked, you can also schedule an exam at your local LensCrafters store. There you'll get more accurate results thanks to their CLARIFYE system, which takes a digital fingerprint of your eye for a better prescription.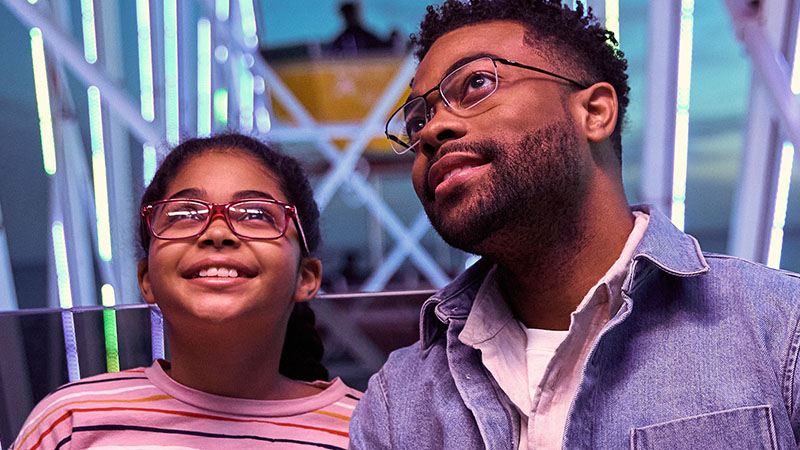 19. Farfetch
Farfetch is a leading global platform for the luxury fashion industry. That means if you have a taste for the finer things in life, you can buy your glasses online here. Select from thousands of options. The collection includes big designer brands like BOSS, Calvin Klein, Dolce & Gabbana, Giorgio Armani, and Valentino. Of course, Farfetch is also great at highlighting lesser-known designers such as SO.YA, Mykita, Lunor, and Gentle Monster. Grab a pair of your favorite frames, then take them to your optometrist to have the clear lenses replaced with prescription ones. This ensures you're the ultimate balance of style and vision.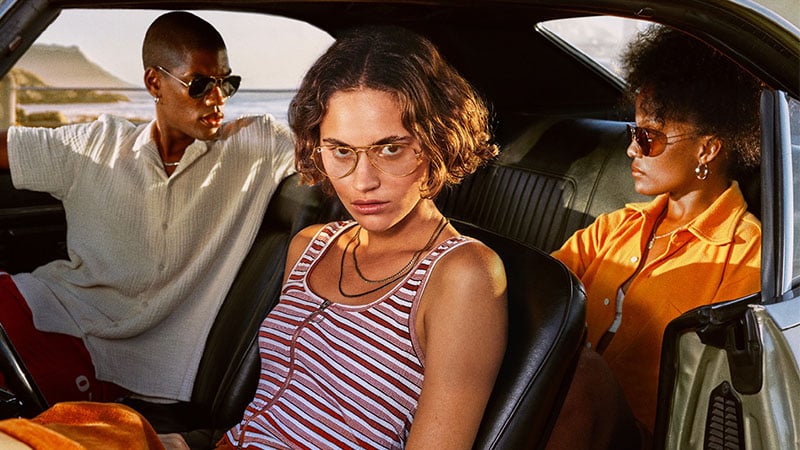 20. Neiman Marcus
As one of the United States' leading upscale department stores, Neiman Marcus is a great place to buy glasses. While they have plenty of physical locations around the country, if you're not keen on wearing pants, you don't have to – just shop online. There's a vast range of options for both men and women. Choose from brands like Dior, Burberry, Tom Ford, Moncler, and Kate Spade. Each style can be worn as fashion glasses without any alterations. However, if you have a prescription, you can take your new frames to your optometrist to get the clear lenses replaced. Best of all, the range of designers means there are plenty of different styles and price points to suit all tastes and budgets.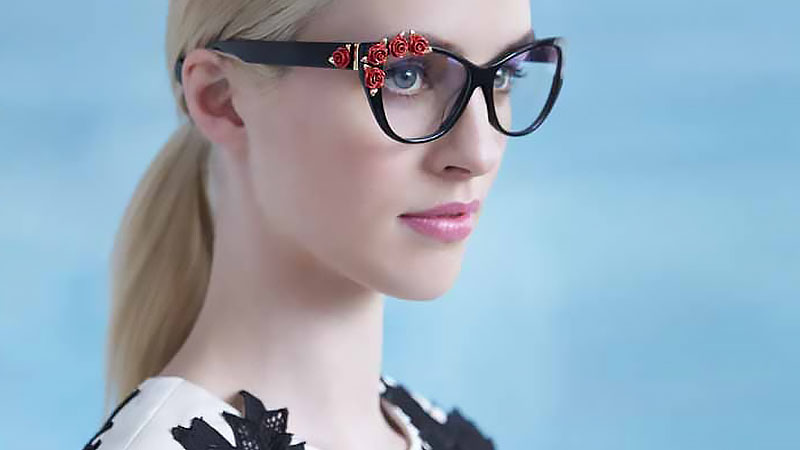 21. Saks 5th Avenue
Bag yourself a designer bargain from Saks Off 5th. It's Saks Fifth Avenue's off-price arm and a great way to find designer eyewear at brilliant prices. Glasses styles generally transcend seasons, as they're meant to last years. Plus, if you pick a classic shape, few people will realize you've purchased an end-of-season design. Select from brands like Gucci, O by Oscar de la Renta, Alexander McQueen, and Bottega Veneta, with discounts of up to 80% off the original price. Then, you can either wear them as a fashion accessory or get the clear lenses replaced with your prescription. It's a win-win all around!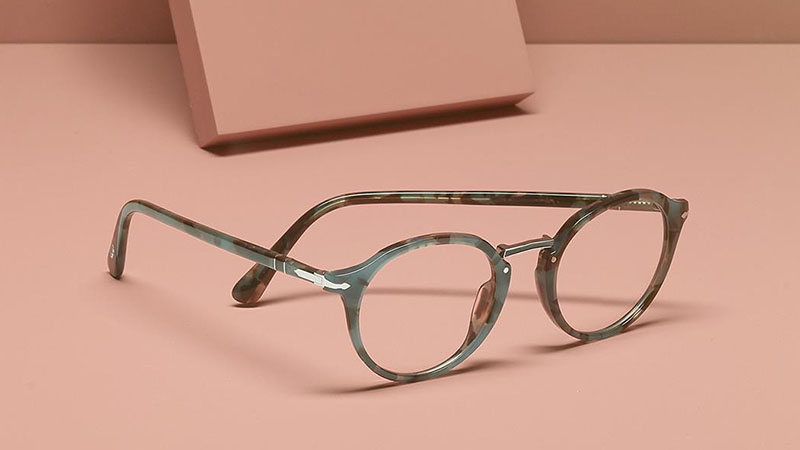 22. Matchesfashion
Buy luxury glasses online from the London-based brand Matchesfashion. It's a full-on shopping destination that covers you for clothes, shoes, bags, jewelry, homewares, and accessories. As such, it's ideal for checking out brands like Prada, Gucci, and Balenciaga for all your eyewear needs. You can even use their 24/7 fashion concierge team, MyStylist, to get advice. Once you've purchased your glasses, head to your optometrist to get them fitted with your prescription lenses.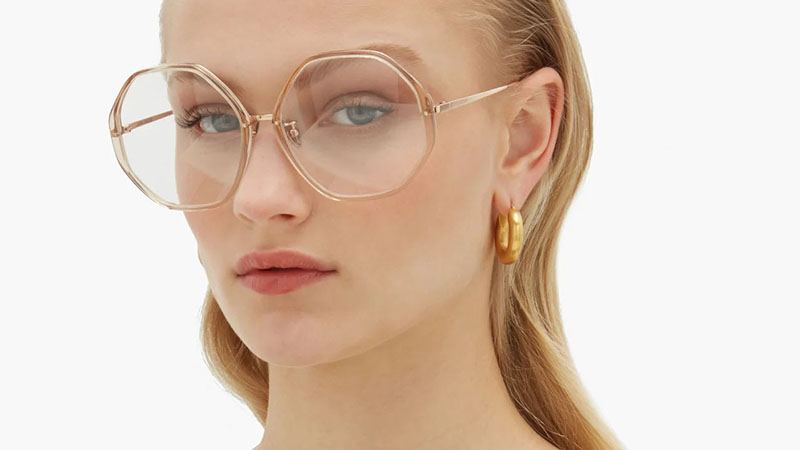 23. Specsavers
Choose style, value, and expertise with Specsavers. It's an international brand with locations in Australia, Spain, New Zealand, the Republic of Ireland, Sweden, Denmark, The Netherlands, Norway, Finland, and the United Kingdom. Select frames from a variety of brands, including Ray-Ban, Tommy Hilfiger, and Marc Jacobs. Next, select your lens option from UltraClear, SuperClean, think and light lenses, sun tint, polarized, reactive, or driving. Each has its own unique benefits, and your choice will depend on your lifestyle and intended usage. Finish by adding your prescription, and your new spectacles will show up at your door. You can visit your own optometrist for a check-up or book one in-store at one of the many physical locations around the country. Specsavers also often have excellent promotional pricing, which can be great if you're conscious of your budget.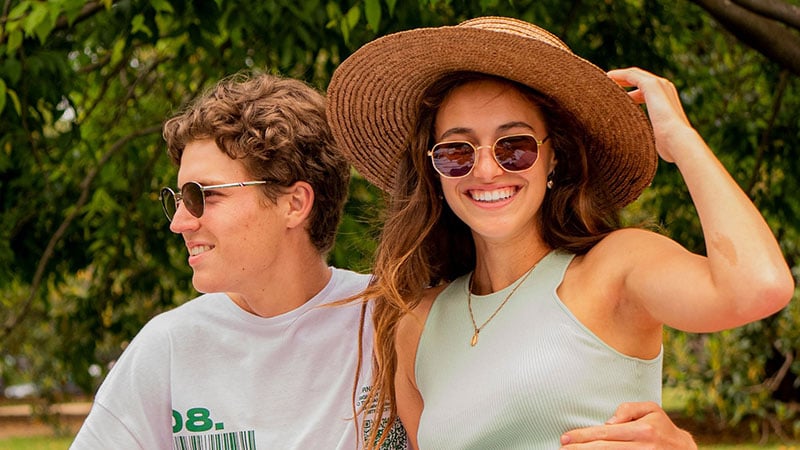 24. Discount Glasses
Style and budget-savvy shoppers will love the options at Discount Glasses. They have a specially curated range of eyewear that is both on-trend and affordable, making vision care accessible to everyone without compromising quality. Choose frames made from plastic or metal, and try them on virtually. Meanwhile, the lenses are from the leading lab Essilor, and there are four different lens types to choose from – Standard, Thin & Light, Ultra Thin & Light, and Transitions®. Plus, there are optional upgrades like anti-reflective coating and blue light filtering. Once you get your new glasses, there is an exceptionally generous 365-day return policy if you're unhappy for any reason.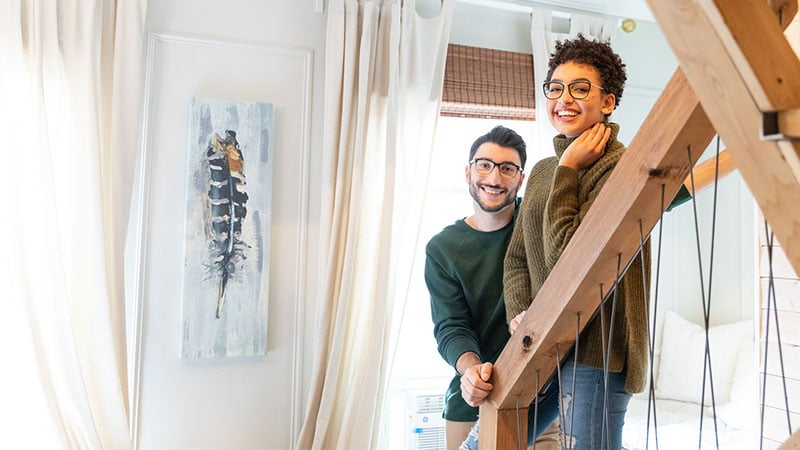 25. 39 Dollar Glasses
When the low price tag is in the name, you know you're in for a cost-effective shopping experience. The 39 Dollar Glasses is owned and run by a doctor, so you can trust that your end product is of excellent quality. While you don't get the tactile experience of visiting a physical location, the website has various tools to make finding the perfect pair simple. For example, AccuPD is a free online tool the measures your PD, while the Virtual Try-On Tool is a fun way to see the frames on your face. That way, you can 'try on' as many pairs as you like without holding up a line or feeling the sales pressure. Giving back is also important. Consequently, 39 Dollar Glasses works with organizations like Lions Club International, Kress Vision Program, and Helen Keller International to donate glasses to underprivileged people.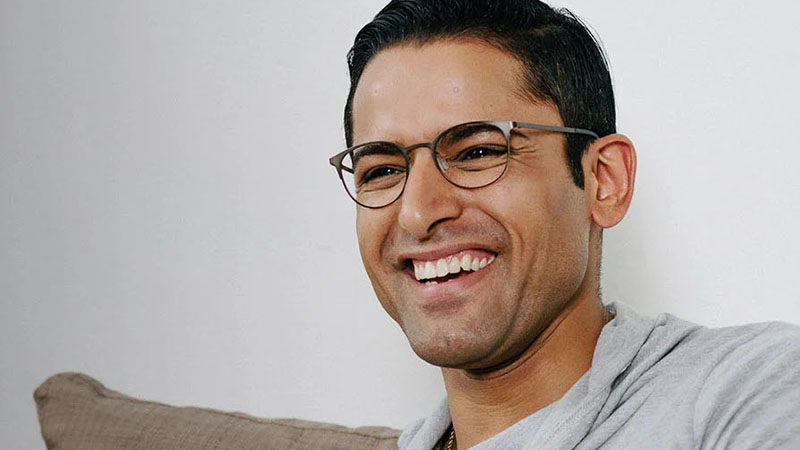 26. Glasses Direct
Glasses Direct is the UK's leading platform for buying glasses online. The goal was always to provide affordable and quality eyewear, so you can mix and match as you build your glasses to get the perfect balance of needs and cost. To start your online ordering process, begin by browsing through over 1000 available frames from the world's best brands. You can use the Best Fit Machine to help or even select four frames to try on in the comfort of your home. Then, pick what you'll use your glasses for. Next, you'll need to decide if you want any lens tints, such as digital protection, before choosing a great-value lens package that adds extra benefits. Finish by putting in your prescription details and hitting the order button. It's a straightforward and easy process.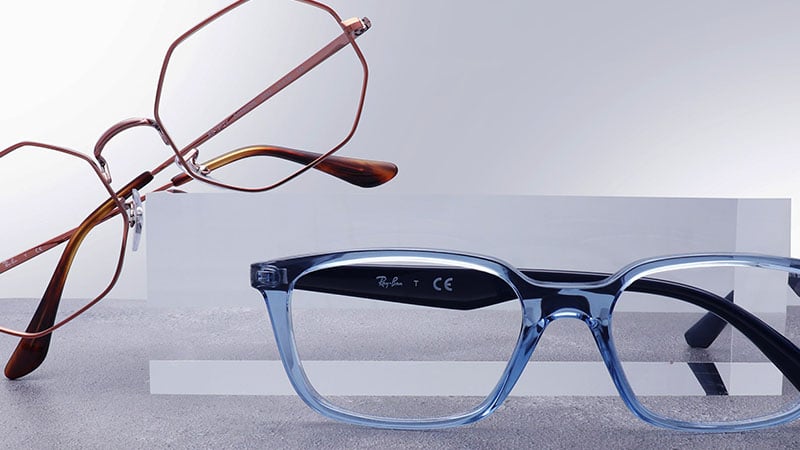 27. Best Buy Eyeglasses
Pick up the perfect pair of specs from Best Buy Eyeglasses. Since 2004 they've been selling prescription, fashion, and sunglasses online to thousands of satisfied customers. They maintain strong relationships with leading design houses to ensure the selection of men's and women's frames are the latest designs and most fashionable lines. That means, no matter what ones you choose, you'll be looking oh-so-stylish. Check out brands like Ray-Ban, Oakley, Carrera, Zac Posen, and Swarovski. If you're not happy with your glasses when you receive them, you can take advantage of the 30-day return policy and send them back for free.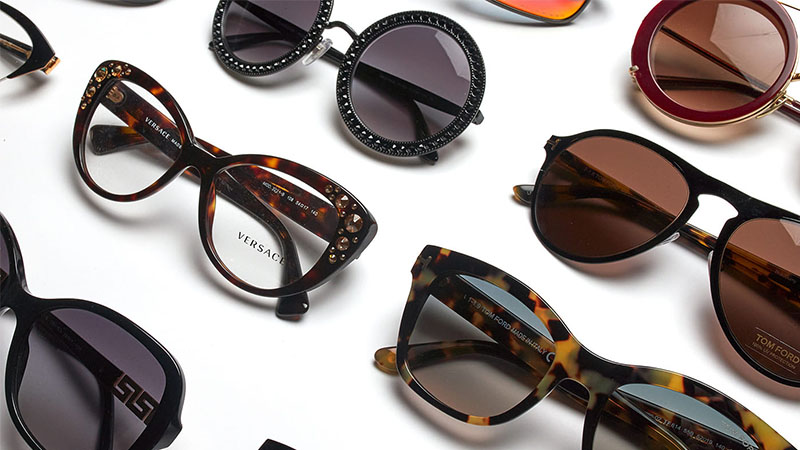 28. Glasses Lit
High order volumes, no middlemen, and no retail costs let Glasses Lit offer quality eyewear at high discounts. That means you don't need to compromise on your glasses when you buy online, with prices starting as low as $5. In addition to the savings, choose Glasses Lit because you'll get 100% prescription accuracy guaranteed, scratch-resistant coating, and free storage case, and a lens cleaning cloth. Make selecting frames simpler by sorting the men's and women's glasses by shape, style, or material. Then, try them on by uploading a photo of yourself to see how they look. It's a straightforward and easy process, regardless if you're buying sun, fashion, or prescription glasses.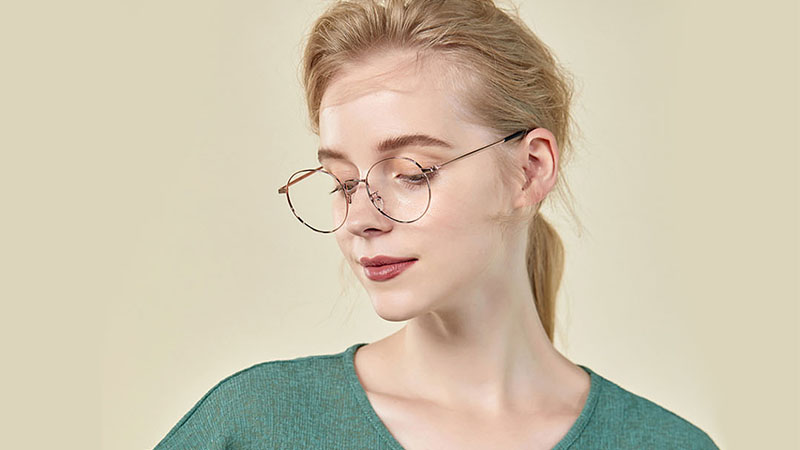 29. Frames Direct
Frames Direct was one of the pioneers of buying glasses online, launching in 1996. You'll enjoy the best customer service from a team made up of certified and experienced opticians who can answer all your questions. You'll also get the best-quality designer eyewear at the best price. Browse through thousands of frames from leading designers such as DKNY, Guess, Jimmy Choo, Prada, and Vera Wang. Like most websites, you can virtually try the frames by using the online tool. The lenses also come from the parent company, EssilorLuxottica, which is the leading manufacturer of eyewear. Plus, you can use your FSA/HSA dollars to help pay for your new glasses or claim them on your vision insurance for reimbursement.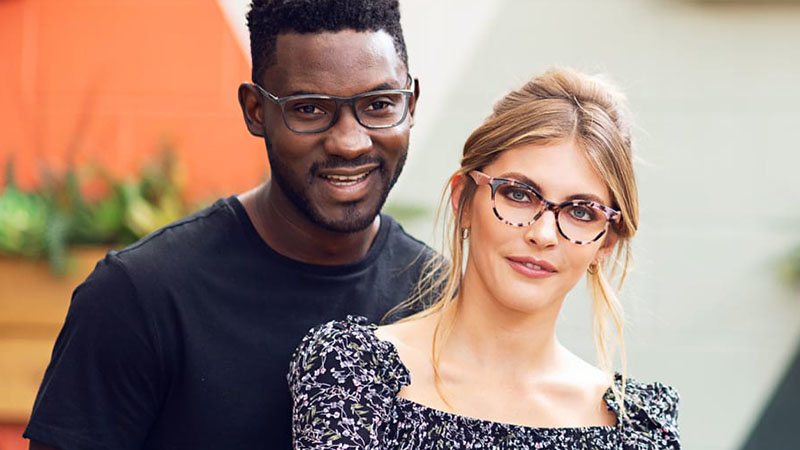 30. Glasses.com
Glasses.com is a modern and fun website that lets you buy your glasses online. It's all about embracing the digital journey and enjoying a tailored shopping experience. Take the simple and easy quiz to get a line-up of the best styles recommended for you. You'll explore brands like Tory Burch, Burberry, and Ray-Ban. Otherwise, you can narrow the search by face shape, frame shape, brand, color, or material. Once you've selected the frame, choose your lenses from brand-name or in-house options, and customize them to your needs and budget. Then all you need to do is take a photo of your prescription and upload it – there's no need for you to interpret anything! Finally, you have 30 days to decide if you're happy and send them back if you're not. Super simple stuff!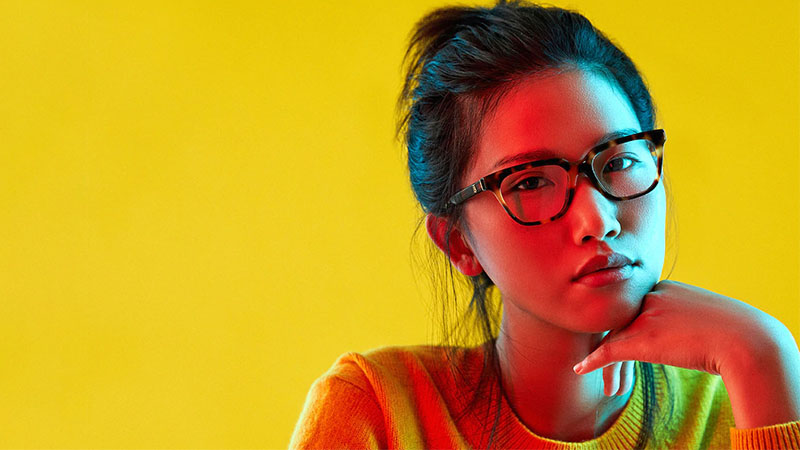 What Style of Glasses Suits My Face Shape?
Similar to hairstyles, the shape of your face can influence what designs of eyewear look best. The basic face shapes include rectangle, oval, square, heart, diamond, round, triangle, and oblong. People with rectangular and square faces want to opt for a softening style, such as thinner round or oval frames. Heart and diamond-shaped faces can opt for winged-out or oval designs, or even minimalist frames, while triangles look best in styles that are heavier on the top, such as aviators or cat-eyes. Next, round-faced people can go for more angular styles to balance their softer features, such as rectangular, geometric, cat-eye, or D-frames. The same applies to oblong faces, though they can also rock oversized frames with ease. Finally, lucky oval-faced people can wear any kind of style because they have a universally flattering shape.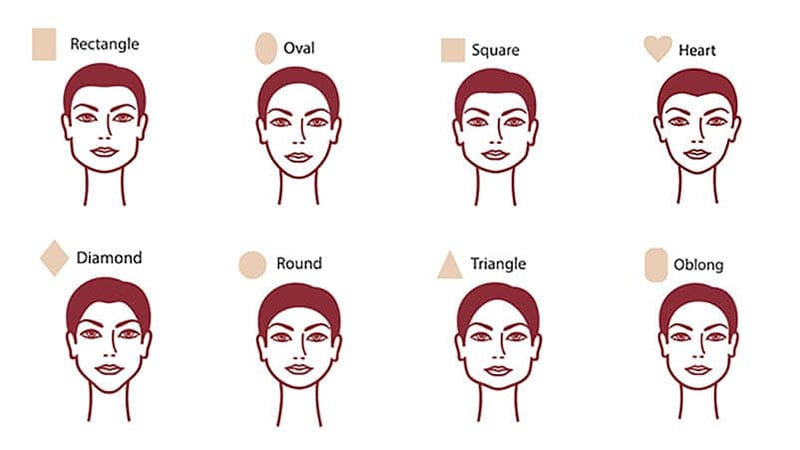 How to Know if Glasses Fit Well?
You're wearing your glasses for most, if not all, of the day, so you want them to be comfortable and fit correctly. There are a few things to think about when checking that your new specs fit well. Firstly, they shouldn't be touching your eyebrows or cheeks when you smile. Ideally, there will be a small gap between each arm and your temple, and they shouldn't be digging in behind your ears. You should feel an even but comfortable pressure across the face. Design-wise, they shouldn't sit above your eyebrows or extend beyond the edges of your face (though some exaggerated styles, such as cat eyes, might do this). Finally, they should stay put without being tight. You want to be able to move around, look up and down, and generally participate in life without them sliding around or moving.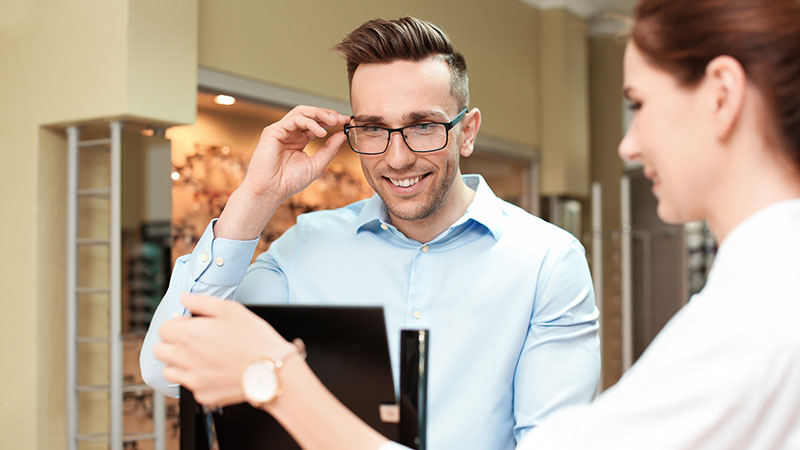 How to Shop for Prescription Glasses Online?
There are a few things you'll need before you start shopping for glasses online. An essential item is a current prescription. This will require an in-person visit to your optometrist or eye doctor. No matter how great webcams and the internet are, a specialist generally needs to see your eyes up close, using special equipment to determine your prescription needs. The next thing you'll need is your PD or pupillary distance. This is the distance between the center of each pupil, which determines your lenses' focal position. Ask your optometrist to measure this when getting your prescription. With this information, you'll now be able to order the correct glasses online. Ideally, you should also know what shape face you have and what kind of frame styles you like, as this will also help narrow down the hundreds of options for styles.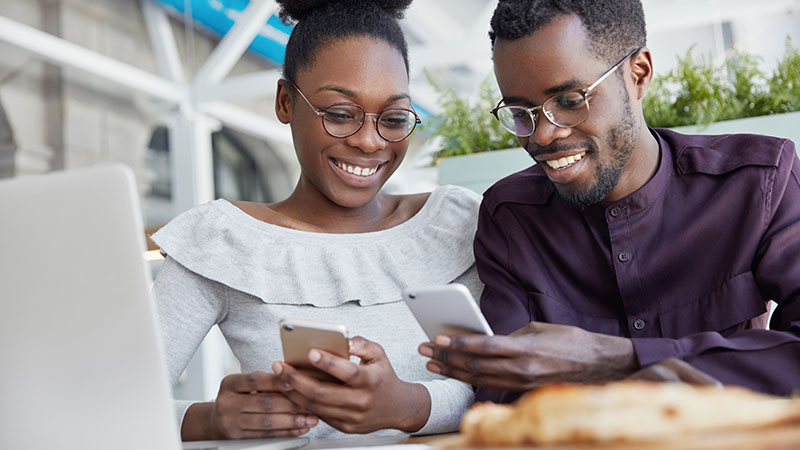 Best Glasses Online FAQs
Is it OK to buy prescription glasses online?
It's definitely ok to buy prescription glasses online. You'll still need to get an eye test done with a real-life optometrist; however, you can shop anywhere once you have your prescription. Online is a great option that doesn't have the added pressure of sales staff, and you can do it in the comfort of your own home. You'll also have access to a much large inventory, and costs can be cheaper because there are no intermediary or retail costs to pass onto the consumer. 
What is the best online glasses store?
Some of the best online glasses stores include Glasses USA, Warby Parker, Zenni, Vint & York, I Want Proof, and Eyeconic. 
Is it cheaper to buy eyeglasses online?
It can be a lot cheaper to buy glasses online. There are generally fewer overheads such as middlemen and retail rent, which means savings can be passed onto consumers. Many online retailers also have a house-brand that doesn't carry the cost of a label yet looks just as stylish. Plus, you'll have access to a large stock inventory, which includes end-of-season designs, and with lots of market competition, promotions and sales are widespread. 
Is it worth buying glasses online?
It can be worth buying glasses online, depending on what you want the experience to be like. Many websites have tools to help you 'try on' styles, while some will even send them to you. You'll enjoy a lot more choices, better prices, and it's much more convenient – you can shop at 2 am in your pajamas! However, you will have to factor in postage and production time, which can be longer due to high volumes. If you feel you'll need a lot of assistance, it might be better to head to a physical retail store for that element of human interaction.
Who has the best deals on prescription glasses?
While many online glasses retailers have excellent pricing and deals, some of the best include Specsavers, Zenni, Discount Glasses, Glasses Lit, and Saks Off 5th.
SUBSCRIBE TO OUR NEWSLETTER
Subscribe to our mailing list and get interesting stuff and updates to your email inbox.