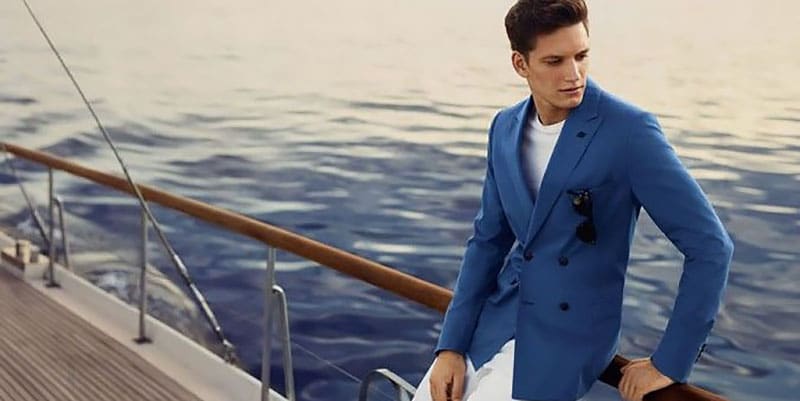 The Double-Breasted Suit
The fashion world has always been divided over the double-breasted suit. We cannot shake the image of a large, oversized jacket, complete with thick pinstripes being worn by a man talking on a ridiculously large cell phone. While, on the other hand, it is on high rotation on an international fashion circuit.
This season is no different. The contentious fashion statement has featured heavily at Pitti Uomo. Designers such as Prada, Vivienne Westwood and Calvin Klein have all made an impact as each reinvented the suit with new fabrics either making them super fitted as seen on the Prada runway or straight cut as Boglioli has featured them.
The double-breasted suit and blazer is a unique statement that has not yet made it a local trend. This means that simply wearing it in a classic cut and fabric will be statement enough. For the upcoming fall season try to find a blazer in a dark colour – grey, black or navy blue will always stand out. Try also experimenting with fabrics. A heavy twill or velvet, featured on the Boglioli runway, will be sure to make an impact.
Experiment With Tailoring
Tailoring is key to mastering the double-breasted suit and blazer. You can, like Prada taper the waist in for a super sleek and defined look or, wear it in a straight cut as featured by Joseph. Each look has its merit; it is up to you to know what will make you feel the most comfortable.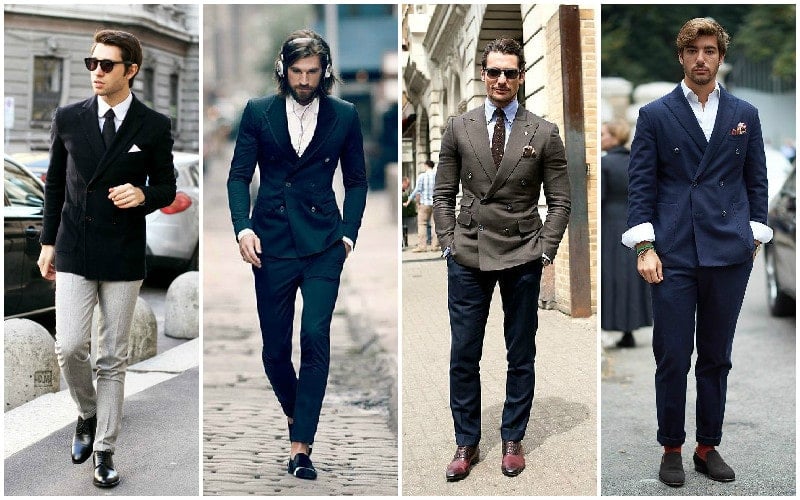 TOP PICKS
Make it Modern With Colour and Prints
Traditionally the double-breasted suit is quite an outdated look, so why not bring it back with some wild colour or graphic prints? Wear a bright and bold jacket with a pair of cream coloured chinos or, if you're feeling really outrageous, clash it with two different prints. Just remember to refer to the colour wheel basics of dressing – you want colours that compliment each other not contrast.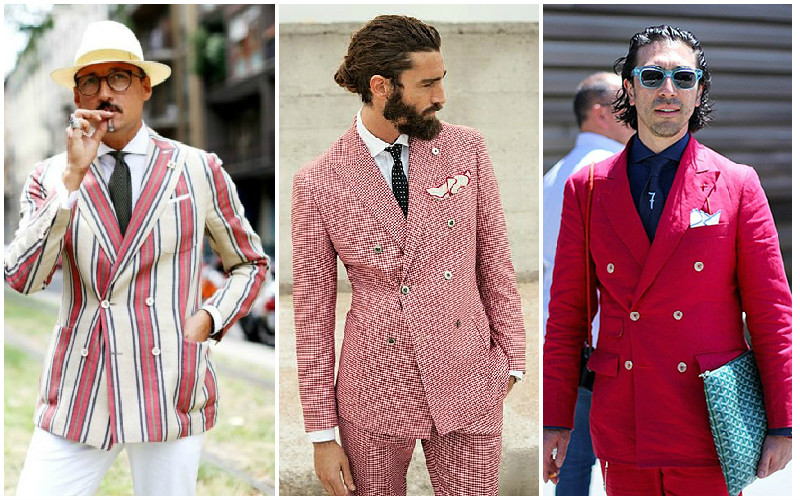 TOP PICKS
Keep it Casual
Double-breasted suits are often linked to 'power-dressing'. As we try to move away from traditional ideas about this statement, it no longer needs to be the case. The double-breasted blazer looks perfectly at ease worn with shorts in the warmer months, over a plain white tee or as an open jacket.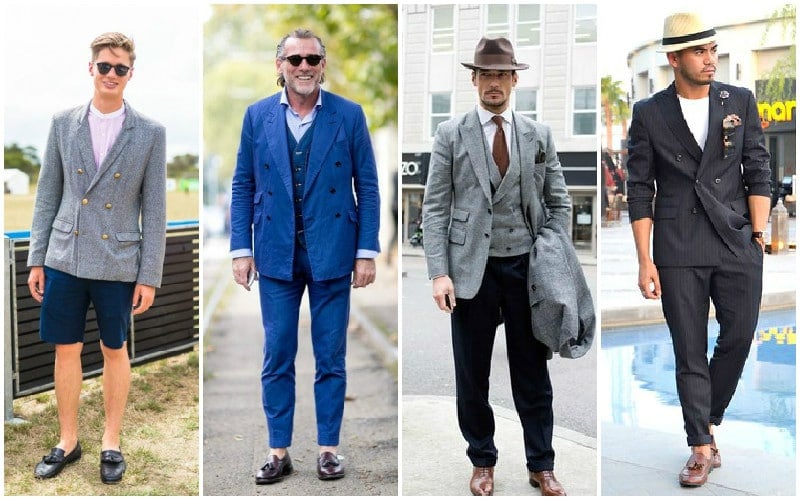 SUBSCRIBE TO OUR NEWSLETTER
Subscribe to our mailing list and get interesting stuff and updates to your email inbox.