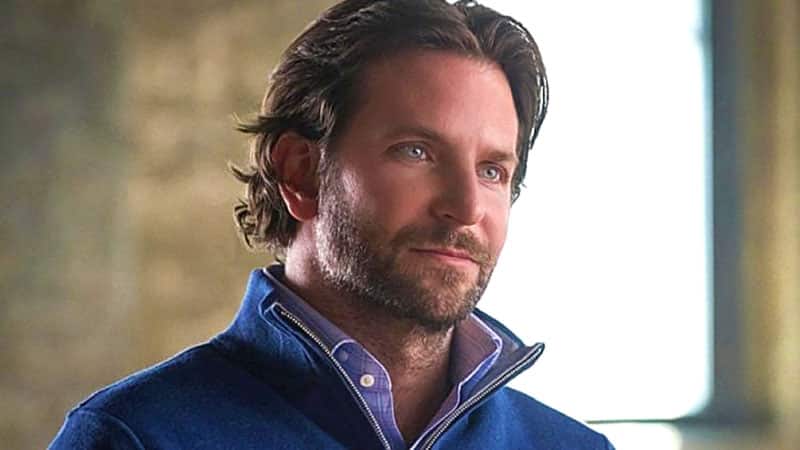 With an illustrious career spanning over two decades, Bradley Cooper has graced the big screen with performances that range from dark comedy to dramatic intensity. He brings a depth to each of his character's emotions and complexities that are truly captivating. With Academy Award-winning films under his belt and some of the most iconic characters in cinema history, it's not hard to see why people hold him in such high regard. Come and explore our list of the best Bradley Cooper movies you are going to binge-watch.
1. The Hangover (2009)
The Hangover was the breakout role for actor Bradley Cooper, playing the role of Phil Wenneck, one of three friends who had gone to Las Vegas for a bachelor party. The movie was an immediate hit and catapulted Cooper into fame, as his character took audiences on a wild ride through misadventures in Sin City. Spurred by its success, two sequels – The Hangover Part II and The Hangover Part III – followed up with more outrageous entanglements and comedic situations, reinforcing Cooper's star status.
2. A Star Is Born (2018)
Bradley Cooper's 2018 movie, "A Star is Born" is a classic tale of love and loss. This film follows the story of struggling musician Jackson Maine as he discovers unknown artist Ally and her musical talent. On the surface, this might sound like just another romantic drama, but what makes it truly special are the performances of Cooper and actress Lady Gaga. Both actors bring real emotion to their characters and take the audience through a roller coaster of emotions as they go through their journeys together. Additionally, there are some amazing musical moments throughout the movie where you can really see that Cooper has tapped into his inner musician.
3. Silver Linings Playbook (2012)
Bradley Cooper shines in the critically acclaimed 2012 movie 'Silver Linings Playbook,' playing an unstable but kind-hearted teacher trying to put his life back together after a stint in a mental health facility. Much of his success is due to his relationship with Jennifer Lawrence's character, who he meets and gradually falls in love with as they both try to rebuild their lives. Cooper shines throughout the movie and gives an Oscar-nominated performance that many deem one of his most memorable roles. He fully embodies his character and transforms into the chaotic yet compassionate man struggling through adversity, bringing credibility and believability to this enduring story.
4. Wedding Crashers (2005)
Bradley Cooper's breakout performance in 2005's Wedding Crashers stands out even among his impressive filmography. This classic comedy stars Cooper as John, one half of a duo of friends who indulge in the wild and often destructive misadventures that come with going to parties they weren't invited to. On top of providing viewers with plenty of laughs, his performance also shows off his strong comedic timing and acting chops, setting the bar for future roles he takes on. Whether you've seen it multiple times or never before, be sure to give Wedding Crashers a watch – it will definitely not disappoint.
5. American Hustle (2013)
American Hustle is a 2013 American crime drama film directed by David O. Russell and starring Bradley Cooper. The film follows a complicated con artist who is forced to assist the FBI with their investigation into corruption among government officials in New Jersey, led by an ambitious, materialistic officer played by Cooper. His performance earned him rave reviews from critics and audiences, culminating in a Golden Globe nomination for Best Supporting Actor. Bradley shines as the corrupt Richie DiMaso, delivering an energetic performance full of intensity and crafty charisma. With his slick persona, larger-than-life hair, and comical ease going about the FBI's investigation, he adds a touch of levity to an otherwise dark setup that keeps viewers invested in the story.
6. American Sniper (2014)
Bradley Cooper stars in the controversial American Sniper film, which follows the story of a U.S. Navy SEAL named Chris Kyle. Cooper portrays Kyle in the movie and serves as an executive producer. Since its release in 2014, the film has gained much recognition for its emotional and intense story. It received six nominations at the 87th Academy Awards, including Best Picture, Best Adapted Screenplay, and Best Film Editing. Despite all its acclaim, some critics believe that it perpetuates untrue anti-Islamic beliefs and inaccuracies about Iraq War events. Regardless of these views, Bradley Cooper's performance has been recognized with numerous awards from multiple organizations.
7. Nightmare Alley (2021)
Bradley Cooper's role in the 2021 movie adaptation of Nightmare Alley is stirring excitement among book and movie fans alike. The movie follows the story of con-man Stanton Carlisle, who comes up with ambitious plans to escape his misery-filled life. Deception and manipulation are at the heart of Stanton's attempt to get to the top, but his success also brings danger. With its highly praised cinematography and captivating performances, Nightmare Alley is an unnerving portrayal of ambition gone wrong. Fans of psychological thrillers won't want to miss this film as it provides an intriguing and thought-provoking viewing experience.
8. The Place Beyond the Pines (2013)
The Place Beyond the Pines is a crime thriller drama starring Bradley Cooper. The film follows the story of motorcycle stunt rider Luke Glanton, who sets out to find and care for his child when he discovers he has a son from a brief encounter with an arms dealer's estranged wife. Cooper delivers a particularly powerful performance as Avery Cross – an ambitious rookie cop that discovers how privileged his life looks in comparison to Glanton's against the backdrop of the criminal justice system. Despite its dark themes, The Place Beyond the Pines is praised for showing emotion in grey areas and stripping away stereotypes of police and criminals alike. A stellar cast and script exploring fatherhood, justice, and crime are just some of the reasons why this movie became a classic.
9. Limitless (2011)
Bradley Cooper's performance in the movie Limitless, released in 2011, brought the actor to the forefront of popular culture. Cooper stars as Eddie, an aspiring author who discovers a top-secret drug that gives him endless mental abilities and makes him almost invincible. Faced with appealing and dangerous opportunities that this newfound power introduces, viewers witness Eddie's struggle to decide which path to pursue and how far he's willing to go. Styled as a thriller and lead by interesting characters dealing with difficult choices, Limitless sparks viewer interest from the get-go.
10. He's Just Not That Into You (2009)
Released in 2009, He's Just Not That Into You is an American romantic comedy starring Bradley Cooper. Directed by Ken Kwapis and partly based on the book of the same name written by Greg Behrendt and Liz Tuccillo, this witty movie follows nine interconnected stories as they explore relationships and dating. Due to its entertaining nature and smart themes, it won over critics and viewers alike. Despite its light-hearted tone, the lessons it provides about handling difficult relationships remain relevant today. For those seeking a fun but meaningful watch, He's Not That Into You should definitely be at the top of your Bradley Cooper movie list.
11. THE A-TEAM (2010)
Bradley Cooper stars in the action-packed 2010 movie THE A-TEAM. The film is inspired by the 1980s television series and tells a thrilling story about the adventures of four wrongly convicted ex-soldiers. After being framed for a crime they did not commit, these tough guys devise an extraordinary plan to clear their names. With lots of action and explosive stunts, THE A-TEAM keeps viewers on the edge of their seats throughout its runtime. And while they avoid explosions, Cooper and his team are tasked with proving their innocence despite having a very small window to do so. This fun and exciting movie will keep you entertained until its exciting conclusion.
12. Guardians of the Galaxy Vol. 2 (2017)
Guardians of the Galaxy Vol. 2 featured Bradley Cooper in a voice role for Rocket Raccoon, a scientifically enhanced raccoon who partners with Star Lord (Chris Pratt) to save the galaxy. Cooper's distinctive voice is one of the major highlights of Guardians of the Galaxy Vol. 2, and his synthetic raccoon grunts are hilarious yet endearing. It was such a hit that several publications nominated him for best vocal performance! Clearly, Cooper's performance as Rocket was loved and appreciated by both critics and audiences alike.
13. Joy (2015)
Bradley Cooper's 2015 release, Joy, is a wonderful example of resilience and determination. Based on the true story of entrepreneur Joy Mangano, played by Jennifer Lawrence, the movie follows her journey from her everyday struggles to becoming one of America's leading inventors. While at times it may feel challenging for its leads to obtain their goals, Cooper's thoughtful direction and effortlessly executed screenplay have helped to illustrate the power of perseverance throughout the film. It's a must-see for anyone looking for inspiration in life!
SUBSCRIBE TO OUR NEWSLETTER
Subscribe to our mailing list and get interesting stuff and updates to your email inbox.