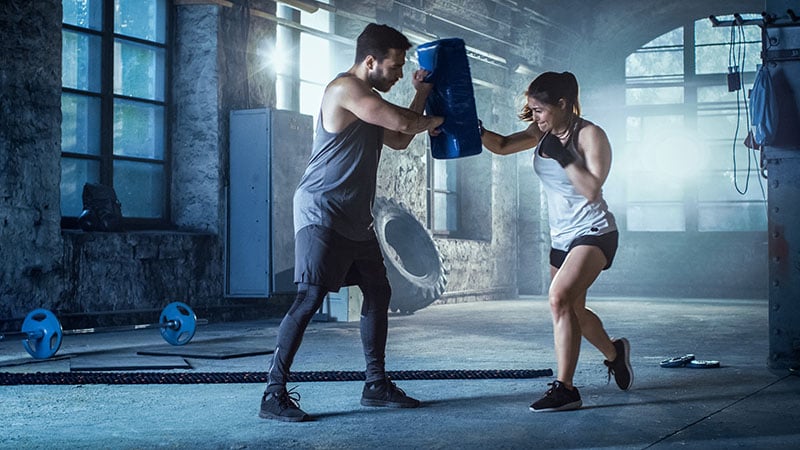 Boxing in Melbourne has gained popularity in recent years and for a good reason. It is a phenomenal whole body workout, focussing on stamina and strength. Whether you want to become a boxing champion, lose weight or simply have a bit of fun, our collection of the best boxing gyms in Melbourne will have you covered.
 
1. Leo Berry's Boxing Gym
Leo Berry's Boxing has been training competitive boxers for over 58 years. With classes for competition boxers, community groups, sporting organisations and the casual enthusiast, the iconic boxing club in Richmond provides training for all fitness levels and walks of life. Train in a unique, exciting and safe atmosphere with boxers who have extensive experience in competitive boxing. Leo Berry's Boxing promises to give you the most demanding full-body workout of any sport.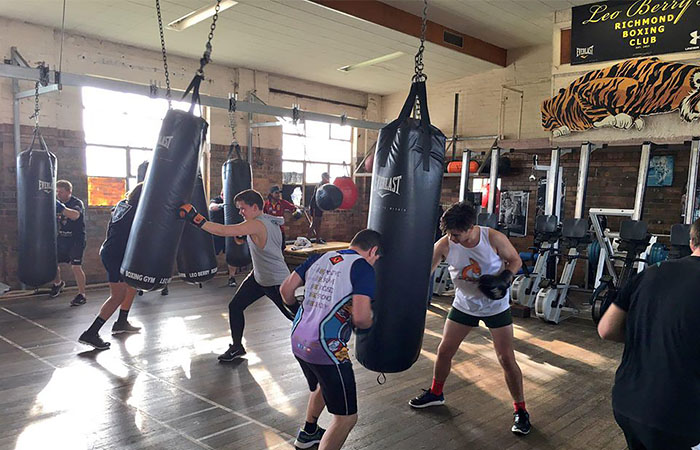 2. Fight Fit Boxing Centre
Learn skills, burn fat, get fitter, and improve your strength through boxing, kickboxing, power circuits, and more. Fight Fit Boxing Centre is a place where you can take your fitness goals to the next level. All of the trainers are ex-fighters, have loads of experience and have competed at elite levels nationally and internationally. With two locations in Collingwood and South Melbourne, and classes catering for all fitness levels and experience, what are you waiting for?
VISIT: Fight Fit Boxing Centre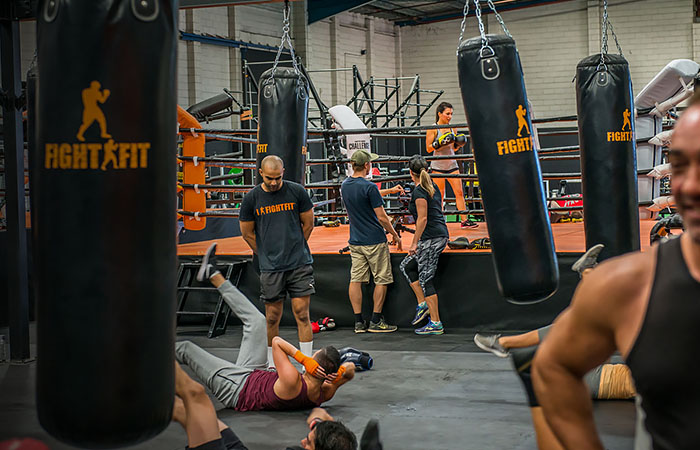 3. Power Play Gym
Power Play is a gym in Brunswick offering boxing, Muay Thai, martial arts, self-defence training and personal training. These classes are suitable for any person of any age, ability and fitness level. The gym also offers sports science, weight loss and diet planning facilities. Their classes focus on training people and helping them get in better shape, aiming to improve total body strength, boost hand-eye coordination, decrease stress and improve body composition. Power Play Gym also offers individual private lessons and a free trial.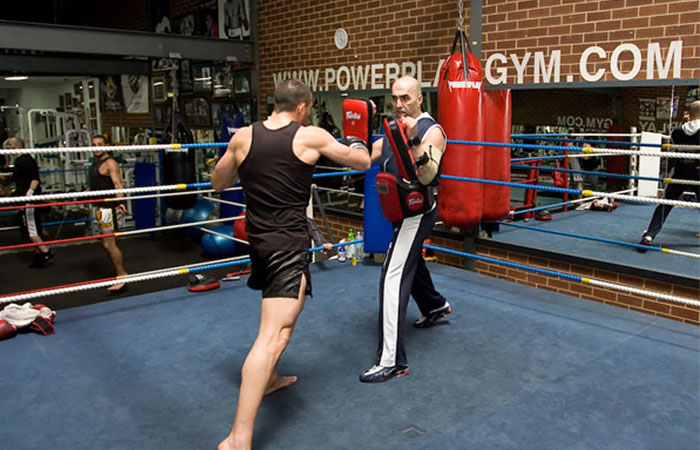 4. Dynamic Boxing Fitness
Dynamic Boxing Fitness is all about training in a community environment. All of the coaches are trained in anatomy, physiology, nutrition, and understand that no two bodies are alike. No two sessions will ever be the same with a range of different training styles utilising both indoor and outdoor spaces. The classes are aimed to tone, strengthen your core, and to help shed body fat.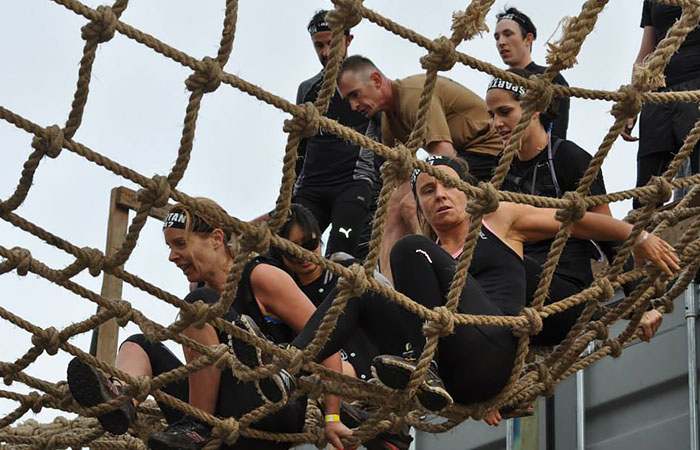 5. Fighters Xpress
Fighters Xpress began as a fighter's gym for Melbourne's south-eastern suburbs, but now their world class trainers offer fitness classes for all levels. The gym offers everything from boxing, Muay Thai], Brazillian Jiu-Jitsu and a ladies boot camp. The classes incorporate not only correct technique but elements of strength and conditioning. Whether your goal is to fight, improve fitness, or learn self-defence, Fighters Xpress has something for you. Book a free 7-day trial to see for yourself.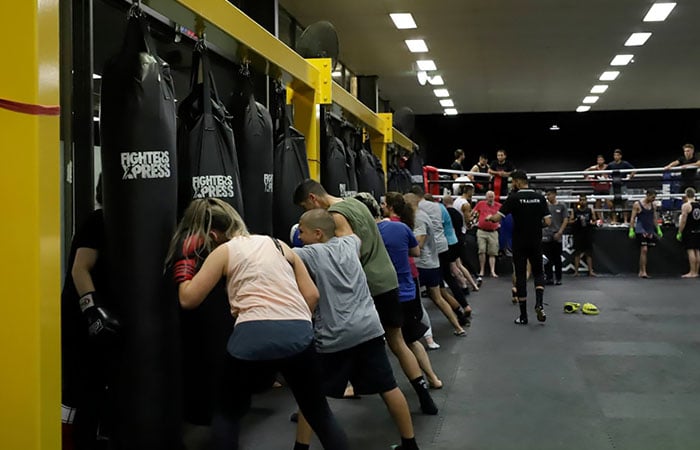 6. Prestige Gym
Combine technique with sports science, and you'll get Predrag Galic's proven formula at Prestige Gym. Prestige Gym is a dedicated training gym for anyone that seeks to achieve personal goals. Experienced coaches at this boxing club in Melbourne's CBD will guide you through the style that suits you best, whether that be boxing, Muay Thai, or kickboxing. Equipment and amenities include a boxing ring, multiple full-length and standard punching bags, Thai pads and boxing mitts, dumbbells, skipping ropes and more.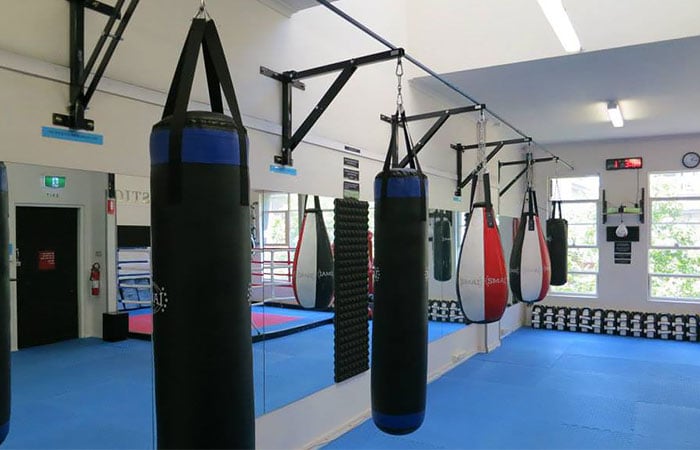 7. Fighters Factory
Immerse yourself in an hour-long circuit training session at Fighter's Factory, consisting of 3-minute rounds of skipping, bag punching, speedball and stomach exercises. Then, if you want to take your boxing training to the next level, you're welcome to train alongside the fighters. Whether you're in it to box competitively or even learn self-defence, women and men of all ages are welcome at the Fighters Factory. Their fully-equipped boxing gym has something for everyone.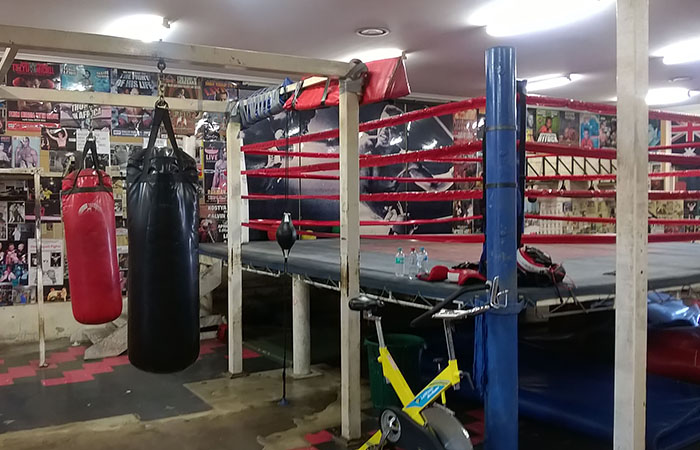 8. Doherty's Gym
Do you work late hours and struggle to find a gym to suit your schedule? Or do you find yourself awake early in the morning with the urge to squeeze in a quick session to release some energy and frustration? Doherty's Gym is one of the only boxing gyms in Melbourne that is open and staffed seven days a week, 365 days a year. With state of the art equipment and 5 locations in and around Melbourne, you don't have an excuse! Plus, all of their gym locations offer cheap casual sessions for those who aren't looking for membership.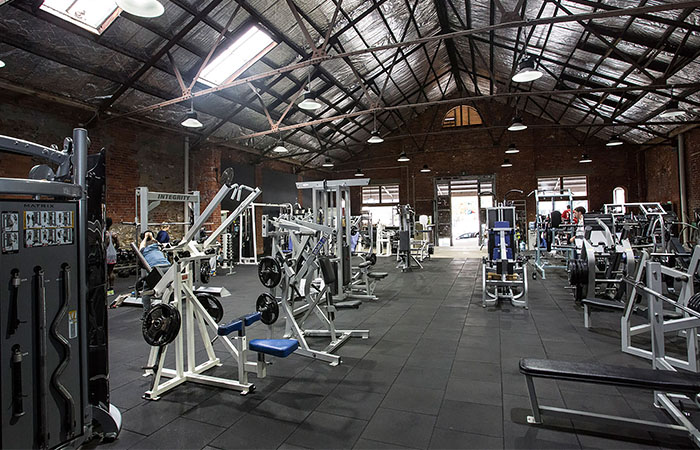 9. Mischa's Boxing Central
Former Australian national boxing champion, Mischa Merz, is an internationally recognised, accredited boxing coach with 20 years experience. She along with several other fantastic trainers at Mischa's Boxing Central run fighters' classes, boxing classes and personal training for all-comers. They tailor their training sessions to suit your goals, whether that's weight loss, fitness, strength, technique or just stress relief. Based in Footscray, the gym has the gritty atmosphere of a traditional boxing gym but with a contemporary feel.
VISIT: Mischa's Boxing Central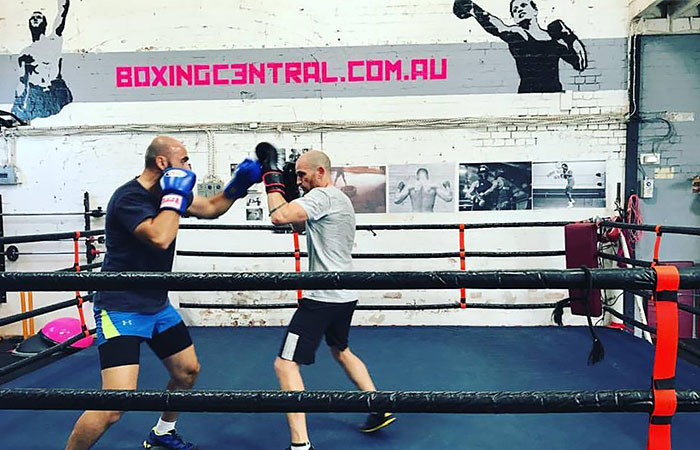 10. Knockout Fitness and Boxing 
If you want to test out boxing with no lock-in contracts, Knockout Fitness is an excellent option for all levels of fitness. The facility is fully equipped with the highest quality gear. Knockout Fitness teaches hundreds of drills and combination routines that keep your training interesting, integrating boxing combinations with resistance and cardio exercises. Valuing quality over quantity, you'll learn how to box with proper technique in capped class numbers. Plus, their online booking facility makes booking into classes fast and easy!
VISIT: Knockout Fitness and Boxing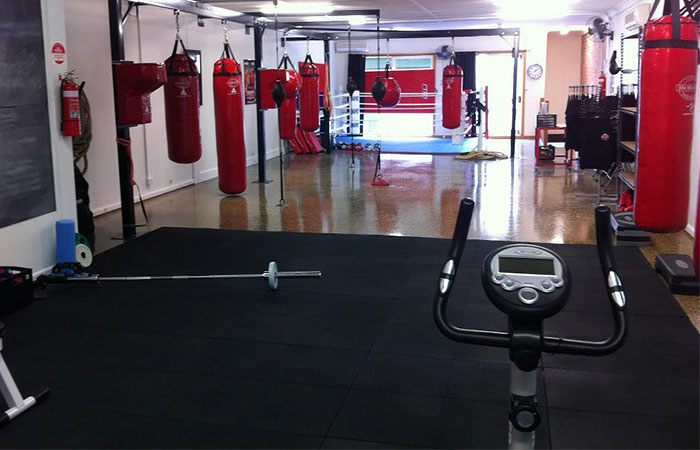 11. Fitness Ring
Fitness Ring isn't just your typical boxing studio. Situated in Richmond, Fitness Ring is a supportive, family run set up owned and operated by husband and wife Nick and Tonia Tetoros. Nick "The Terror" lives and breathes boxing. He was a professional boxer and kickboxer for 11 years in which he held several titles and belts, including World Kickboxing Champion 1998. Fitness Ring offers a wide range of group classes, from boxing and kickboxing to conditioning and cardio. They also run pop-up boot camps and personal training.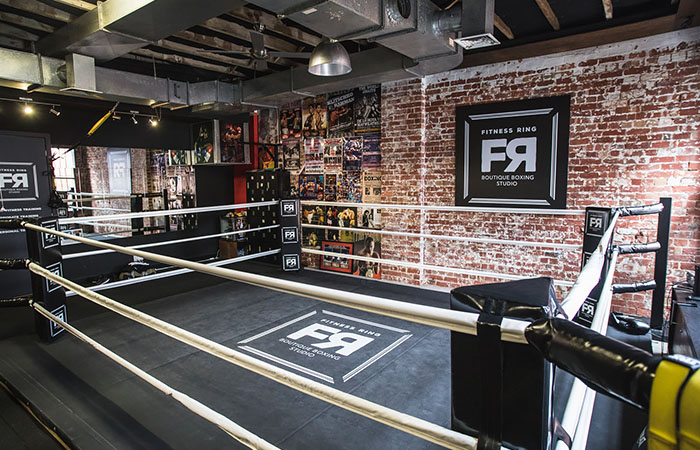 12. North Melbourne Boxing and Fitness
With classes focused on calorie expenditure and fat burning, at North Melbourne Boxing and Fitness, your strength and power will improve in no time. The gym is equipped with a 400sqm matted training floor, 26 retractable heavy bags, two boxing rings, training equipment, weights, equipment sales, and showers and lockers for your convenience. And it's located just 10 minutes from Melbourne CBD!
VISIT: North Melbourne Boxing and Fitness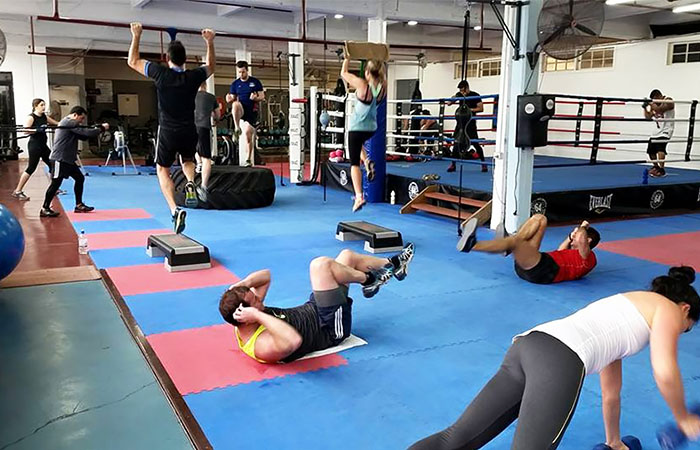 13. Boxing Fit
One of Australia's largest boxing gyms is home to two great locations in Port Melbourne and Hoppers Crossing. Boxing Fit's classes range from beginners to advanced and are conducted by professional trainers. With over 80 classes per week, there's a time to suit everyone. They also run a Knockout the Kilos weight loss program and specialised personal training programs to cater to specific needs and fitness goals.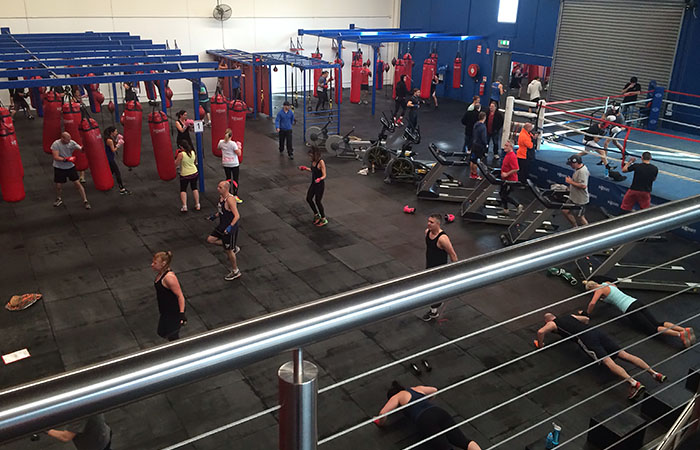 14. The Gym Yarraville
Located in Yarraville, The Gym is Melbourne's most exciting fitness centre. With up-to-date equipment, group classes, a heap of workout options and a great vibe, you'll feel right at home from day one. They're currently offering a free trial, so get in quick! With a wide variety of classes available including boxing and sparring as well as cardio and body burn circuits, there's always something different and exciting happening.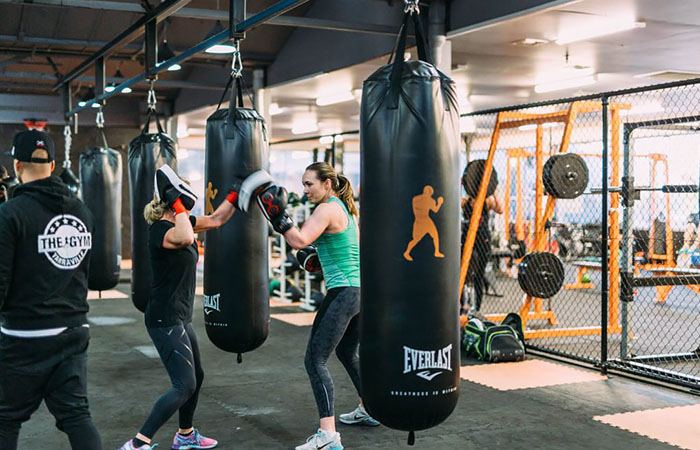 15. William Street Gym
William Street Gym, located in Balaclava, is the home of Melbourne Muay Thai and boxing training. Their experienced team has many years of training, competition and coaching behind them and they are passionate about sharing their knowledge with others. Classes include rounds of shadow boxing, partner work, pad work, bag work and conditioning. No matter if you want to start up a new sport, get in shape, or even get into the ring to fight, William Street Gym will help get you there.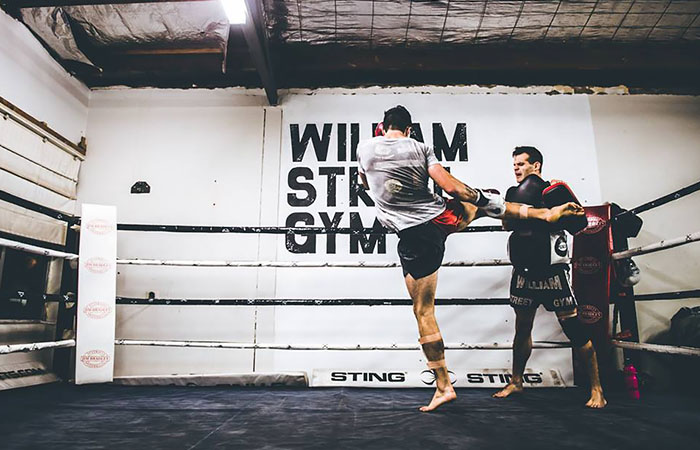 16. Murphy's Boxing Gym
Gerry Murphy is accredited with the Australian Institute of Sport and a registered boxing trainer and fitness coach. Boasting knowledgeable staff, and a gym that is clean and comfortable, Murphy's Boxing Gym provides high-level boxing and cardio training suitable for all ages. Murphy's has achieved legendary status with top-shelf athletes to show for it. Stop by on the right day and you might bump into Olympic Gold medalist Leisel Jones or members of the Hawthorn Football Club.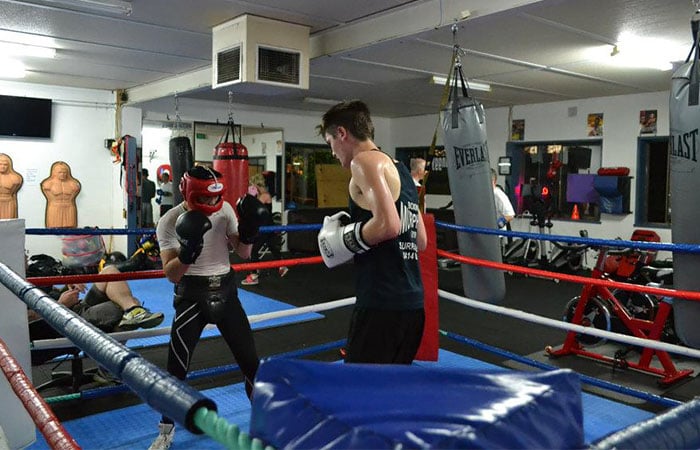 17. XFC
With four locations in Narre Warren, Noble Park, Bayswater and Carrum Downs, XFC offers all things fitness and martial arts. The gym offers a variety of different classes, including mixed martial arts, Brazilian Jiu-Jitsu, strength conditioning, boxing, as well as classes specifically for women and children. Whether you're aspiring to compete in the ring or just looking to gain confidence and have fun, XFC will cater to your needs.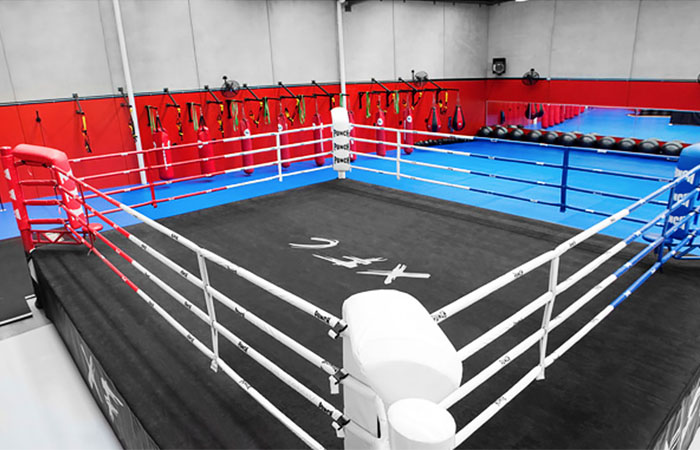 18. East End Boxing
Home to all kinds of boxers, East End Boxing is located in Melbourne's east, just 30 minutes from the CBD. Offering a wide range of boxing classes as well as personal training, sessions are customised to suit all levels. You don't need to have boxing experience or a high level of fitness. East End has a full-size Vegas-style ring, knowledgeable trainers and a range of training equipment all at your disposal.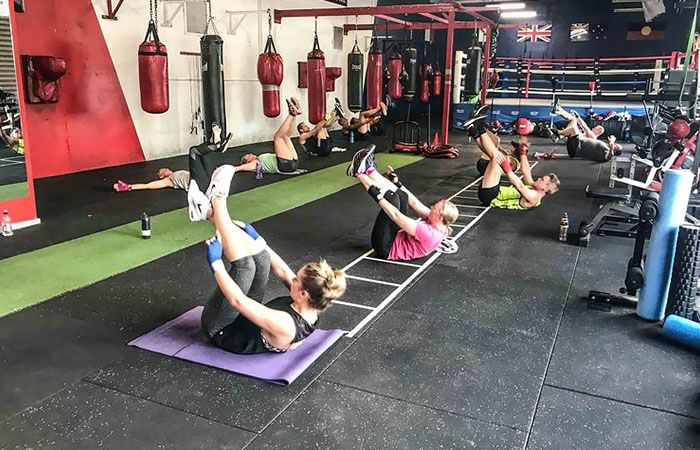 19. Champions Boxing and Fitness
Champions Boxing and Fitness is the home of African Heavyweight Champion Franklin Egobi, a world-renowned boxer with over 20 years boxing and teaching experience. Located in Bayswater North, the gym is for people of all ages and ability levels. Whether you're an amateur or pro fighter, a newbie with interest in learning to fight, you are hoping to lose weight or get fit, this is the place for you!
VISIT: Champions Boxing and Fitness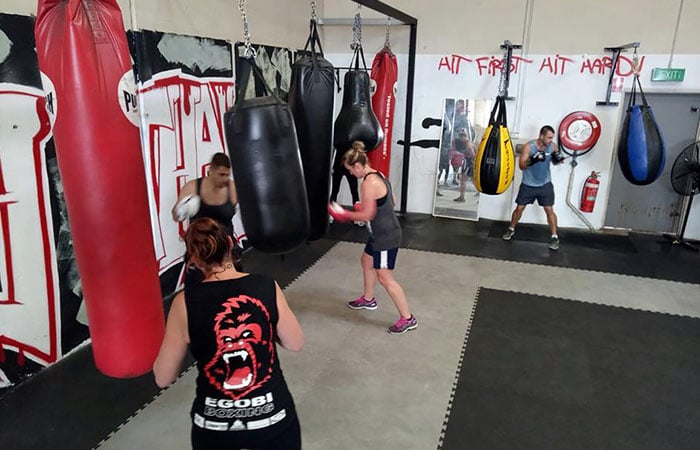 20. Melbourne Fight Club
The boxing classes at Melbourne Fight Club are based on training principles used by professional fighters, focusing on techniques that can be applied both competitively and in self-defence. They offer over 70 weekly fitness classes as part of your membership, including Kyokushin Karate, mixed martial arts, Brazilian Jiu-Jitsu and more. Fight Club offers beginner, intermediate and fighters classes, allowing you to develop your fitness at your own pace.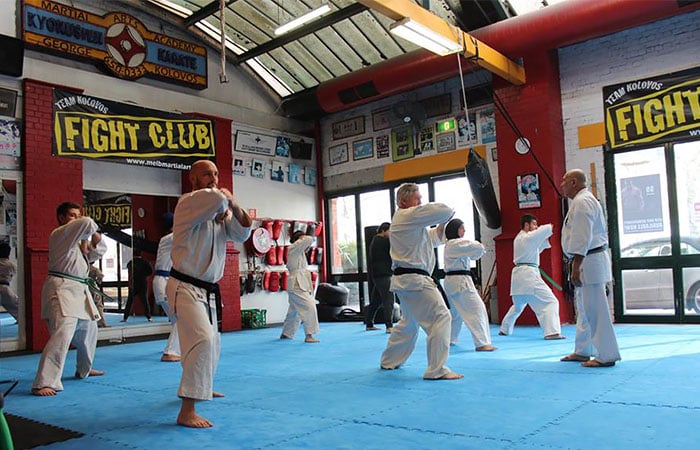 SUBSCRIBE TO OUR NEWSLETTER
Subscribe to our mailing list and get interesting stuff and updates to your email inbox.