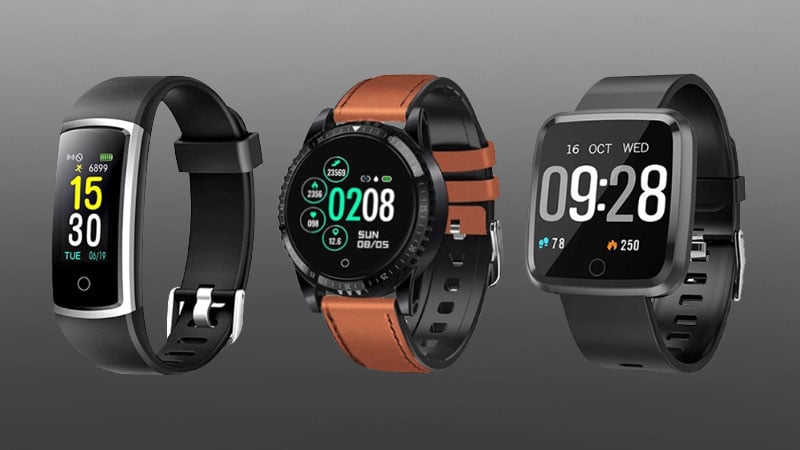 The start of the year is a great time to set some fitness goals, and monitoring your blood pressure is one of the simplest ways to track your progress. That's because it shows how exercise is improving your heart's health. In the past, measuring your blood pressure would require a visit to the doctor – but today, it's as simple as strapping on an activity tracker or smartwatch. Here are some of the best and most affordable blood pressure watches that will help you on your fitness journey.
1. FITVII Health & Fitness Smart Watch
Using advanced sensors, the FITVII can detect and record your heart rate and blood pressure all day while generating a detailed report in its companion phone app. It also has a heart-rate alarm built into the watch. In addition to heart data, the FITVII also analyzes your sleep quality with highly accurate sensors and shows you your periods of deep sleep, light sleep, and waking time – ideal for tailoring your schedule to get the best night's rest.
BUY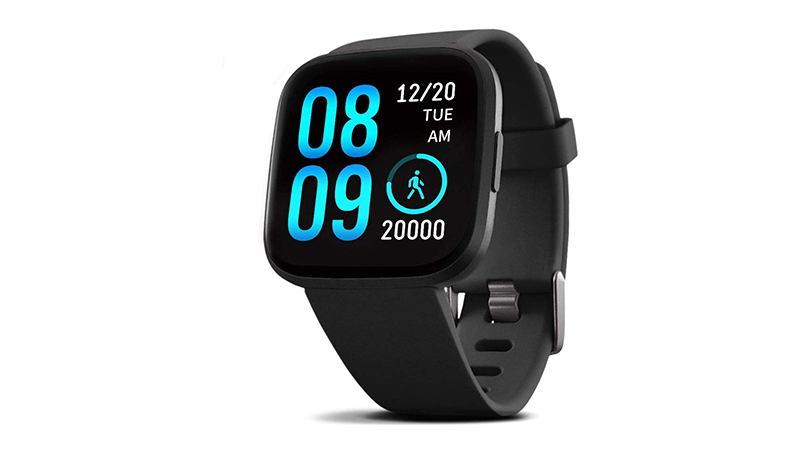 2. AGPTEK Fitness Tracker
The innovative AGPTEK Fitness Tracker is designed to give you a clear picture of your heart health in seconds. The watch accurately records your all-day activities and state of health, including steps, distance, calories, sleep status, dynamic and static blood pressure, heart rate, and SpO2 with comprehensive analysis.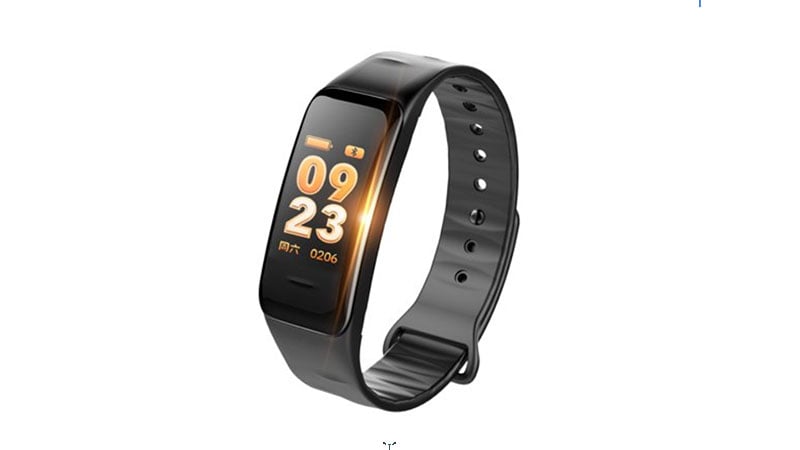 3. FITFORT Fitness Tracker
The Fitfort tracker has an innovative matter sensing and control function to measure your blood pressure throughout the day and night. It can track up to 14 exercises, basketball, and yoga, with ultra-accurate metrics for time, distance, and calories burned. Plus, it has a host of other features, including a sleep monitor and water and sleep reminder.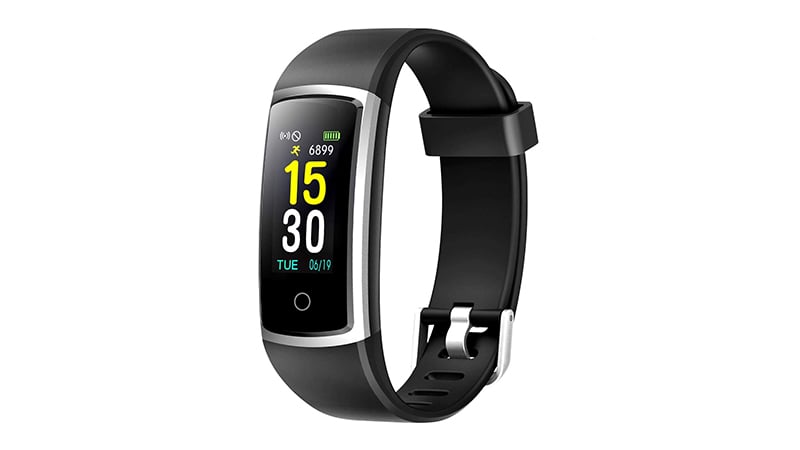 4. Lintelek Smart Watch and Fitness Tracker
With the Lintelek Smart Watch and Fitness Tracker, you can check your heart rate and blood pressure data without connecting to an app. It also works well as a fitness watch with seven sport modes, a stopwatch, and a reset function. Compared to other fitness trackers, it also has a great battery life of 10 days active mode and 20 days in standby, taking just two hours to charge via USB fully.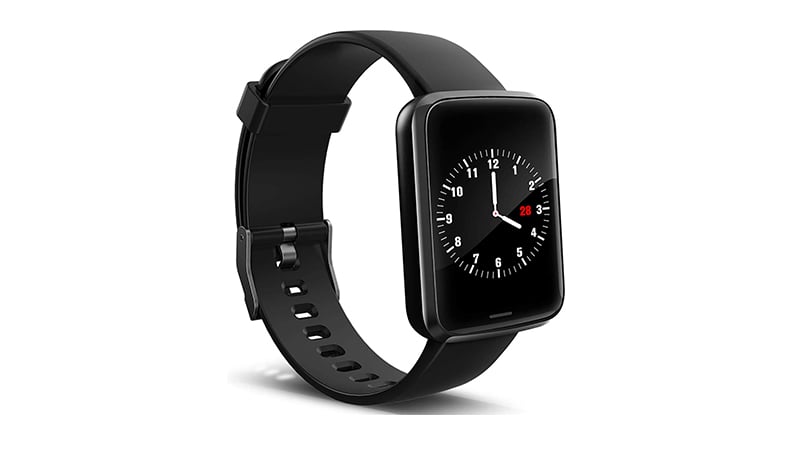 5. HalfSun Fitness Tracker and Activity Monitor
Alongside standard smartwatch functions like Bluetooth phone connection, GPS, remote camera and alarms, and day-to-day activities, the HalfSun tracker also monitors your heart rate and blood pressure continuously. It also records your all-day activities, including your steps, active minutes, and sleep. Even better, it has a cycle tracker for women that can be switched on and off as needed.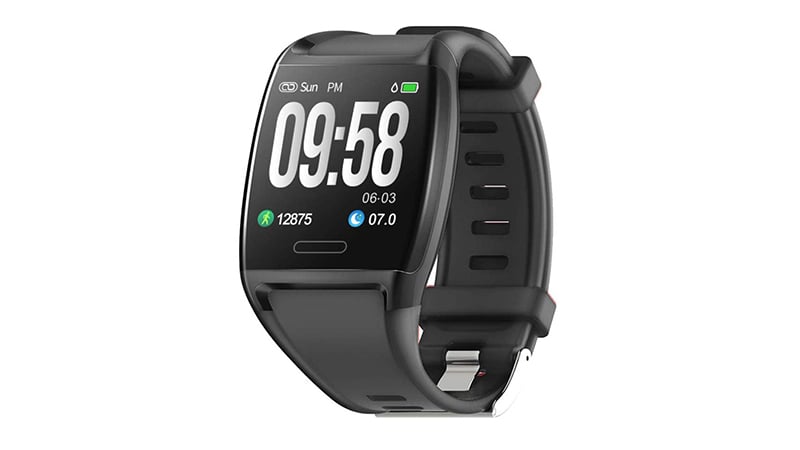 6. Mgaolo Activity Tracker
The slim, ergonomic design of the Mgaolo Activity Tracker suits those who prefer a lightweight and comfortable watch-style activity tracker. It automatically tracks your heart rate and blood pressure in real-time and also has a sport mode and sedentary alert to keep you active. Runners, in particular, will love the Mgaolo because it can map your route and record stats like pace and distance.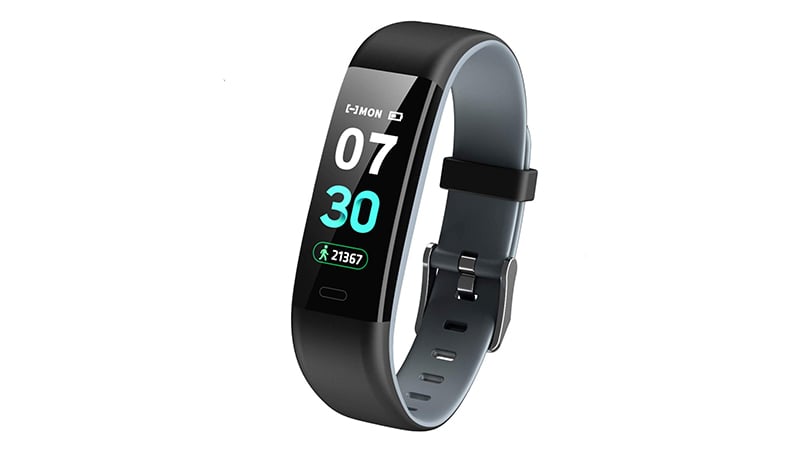 7. Beitony Smart Bracelet Activity Tracker
Those who love the great outdoors will enjoy the Beitony Smart Bracelet Activity Tracker. From hiking to running, cycling, climbing, or swimming, it records your heart rate and calories burned in its adjustable tracking mode. While it doesn't track your blood pressure throughout the day, you can take a reading using the testing function and see the results synced to its companion app.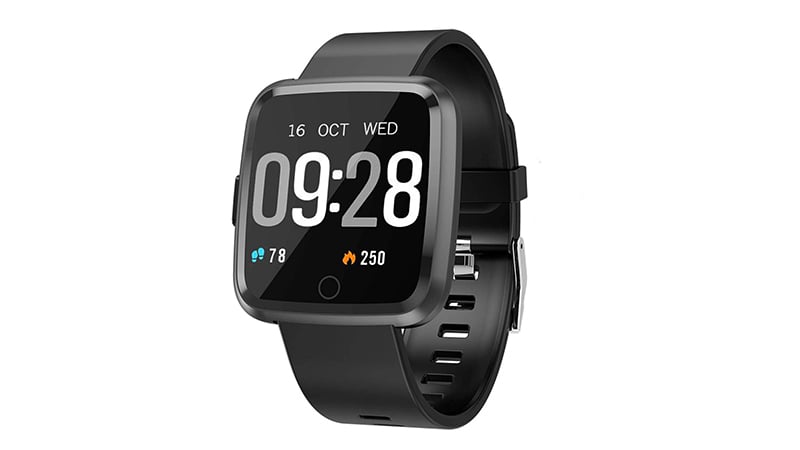 8. DoSmarter Smart Fitness Watch
The three-axis accelerometer inside the DoSmarter Smart Fitness Watch allows it to accurately record your activity in 10 sport modes, including swimming. It has an all-day heart rate and blood pressure monitor, too, so you can review your health data and see your progress over time. Extra features include a sedentary alarm, sleep quality assessment, and women's health tracking.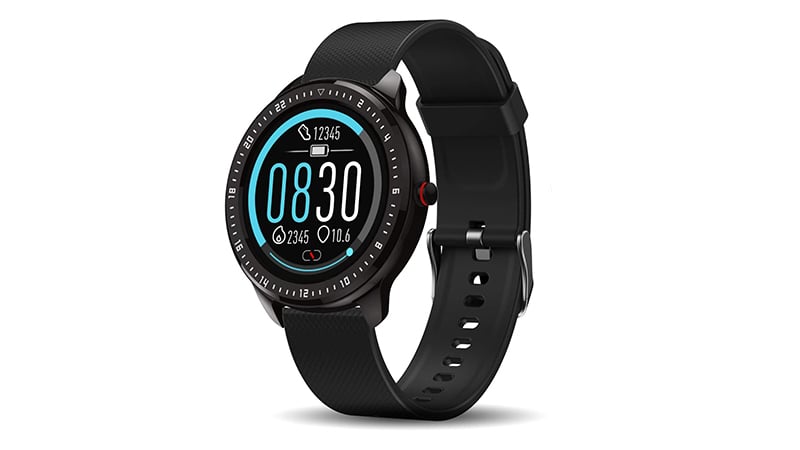 9. GOKOO Smart Watch for Men
A sleek and sophisticated way to track your fitness, the GOKOO Smart Watch will take you from the gym to the boardroom. Its stainless steel case and silicone and leather band combine comfort with style. Alongside standard smartwatch features like app notifications and texts, the GOKOO also allows you to track your sleep cycles. And when it comes to fitness, it will monitor your heart rate in real-time so you can make the most of your workouts.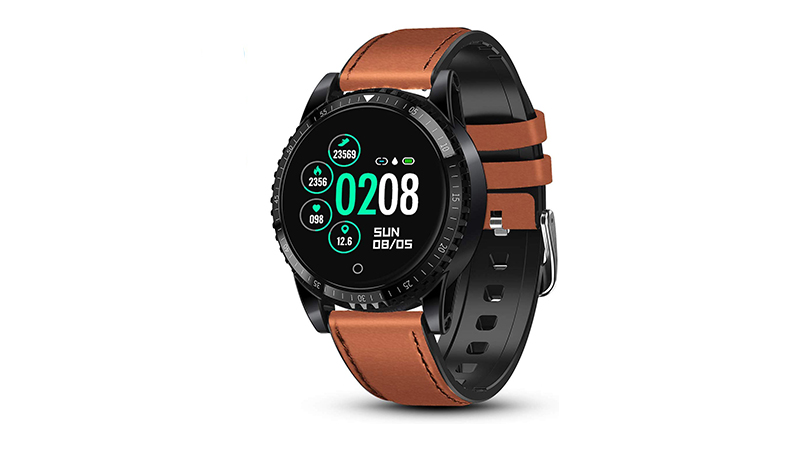 10. CEGAR 2019 Version Fitness Tracker
For those wanting a fashionable fitness tracker, the CEGAR makes a stylish statement. You can personalize both the background image on the screen and the strap too. The intelligent sensors monitor your blood pressure and heart rate throughout the day, as well as your sleep time and quality. Plus, the CEGAR suits those with an active outdoor lifestyle as it has IP68 waterproofing as well as a weather display.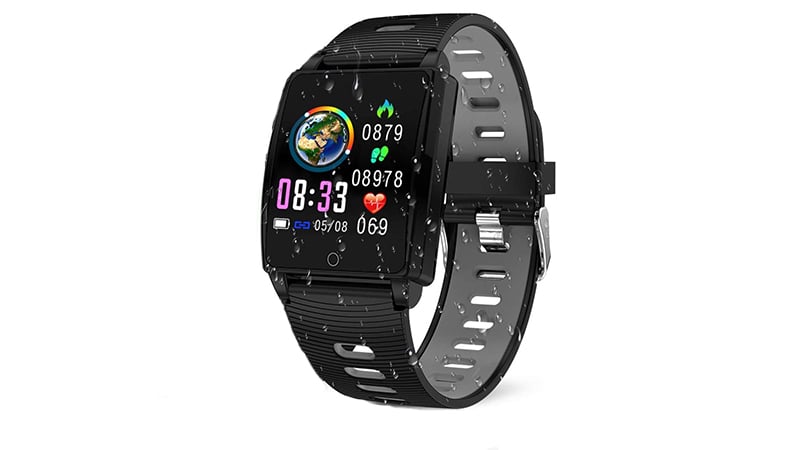 11. TagoBee Fitness Tracker TB11
The TagoBee TB11 tracks your heart rate and blood pressure in real-time and automatically syncs to its companion app, meaning you can view a full overview of your heart health over time. Your calories burned, steps, and sleep patterns are also stored, making it perfect for daily wear. An ideal tracker for men or women, you can choose either a metal or a silicone strap for casual or formal wear.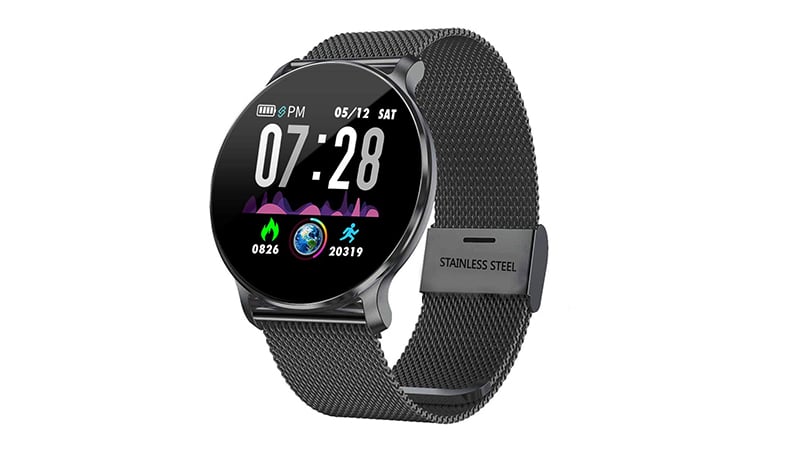 12. GideaTech Smart Watch with Full Touchscreen
The square display on the GideaTech Smart Watch has a full-screen touch design, as well as a high-resolution and illuminated monitor, making it incredibly easy to read. Ideal for those with an active lifestyle, the carbon case has excellent impact resistance and comes with both leather and nylon straps for comfort and style. Not only does it track your sleep and movement, but it also monitors your heart rate and blood pressure.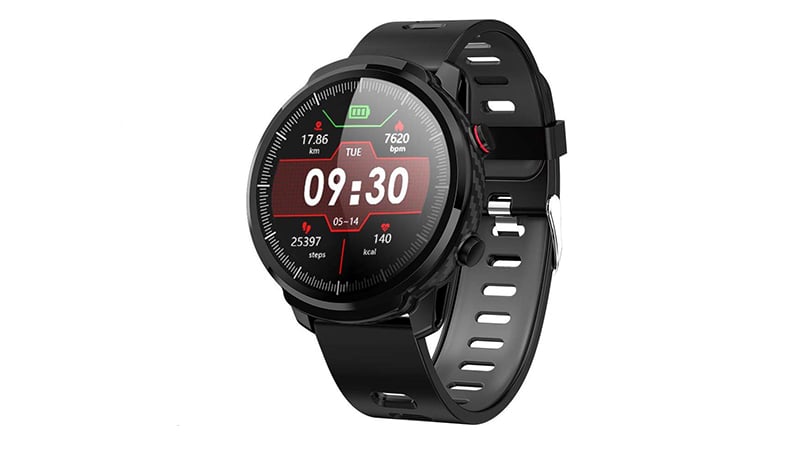 13. Ekrist Fitness and Activity Tracker
The first-class algorithm and sensors in the Ekrist Activity Tracker enable you to monitor your heart rate, blood pressure and sleep as well as daily steps and more than ten other activities. Its smartwatch features include call and message notifications and alarms. Plus, it looks as good as it functions. The slim and durable case, multi-colored LED screen, and colorful strap make it a stylish accessory as a useful fitness tracker.
14. Beitony Fitness Tracker
One of the best features of the Beitony Fitness Tracker is its real-time blood pressure monitoring during your daily activities. Continuously tracking your blood pressure, it calculates your heart rate, blood oxygen content, and calorie burn with a high degree of accuracy. Other features include an automatic pedometer, anti-loss, and find-my-phone functions, weather reports, sleep tracking, and incoming call and text notifications. For your smartwatch needs, it's a great all-rounder choice.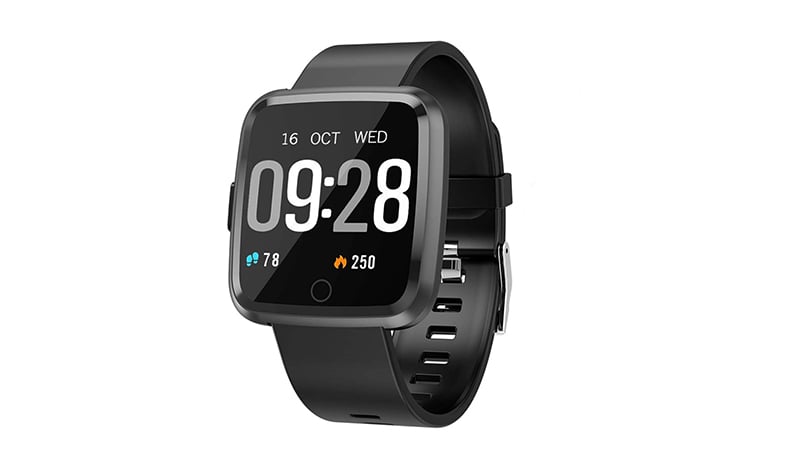 15. Maxte Fitness and Activity Tracker Watch
One of the easiest smartwatches to read, the Maxte Tracker Watch, has a full-color LCD screen with three customizable displays. Its intelligent activity tracker automatically monitors your heart rate, blood pressure, and oxygen, steps, calories burned, and distance traveled. For those who need to stay connected at all times, it displays call, and text notifications, news headlines in 12 languages, WeChat support, Apple Health compatibility, and has silent alarms, as well as movement reminders to keep you on track.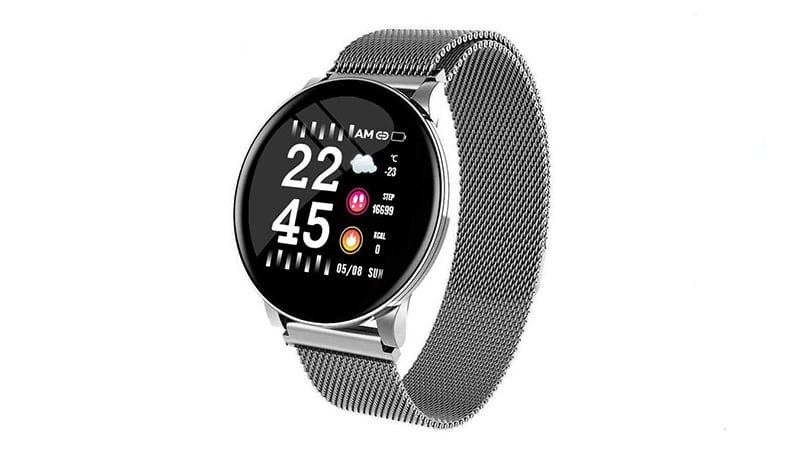 FAQs
Do any smartwatches measure blood pressure?
There are quite a few styles of smartwatches that measure blood pressure. Some of the best options include FITVII Health & Fitness Smart Watch, AGPTEK Fitness Tracker, and FITFORT Fitness Tracker.
Can my watch read my blood pressure?
While many smartwatches can read your pulse, fewer are designed to read blood pressure, as it's more advanced technology. You'll need to do your research before making a purchase, and confirm how the watch takes the measurement, as some require additional equipment. It's also best to read reviews before committing to a model.  
How do you check blood pressure on a smartwatch?
There are a few methods of measuring your blood pressure, depending on the watch you own. The first uses the strap like a blood pressure cuff, inflating to take the measurement. The second method uses advanced sensors to take a reading, and the final method uses a separate device connected to the watch. These readings can be manual or automatic, and the data then syncs to an accompanying app.
Can an Apple watch take your blood pressure?
The Apple Watch cannot take your blood pressure on its own – it needs to be paired with a separate device. Bluetooth and wireless blood pressure monitors, such as QardioArm or Omron Evolv, can be linked to the watch and through the Health App. These wireless devices are often more accurate, and some are approved by the FDA.
SUBSCRIBE TO OUR NEWSLETTER
Subscribe to our mailing list and get interesting stuff and updates to your email inbox.