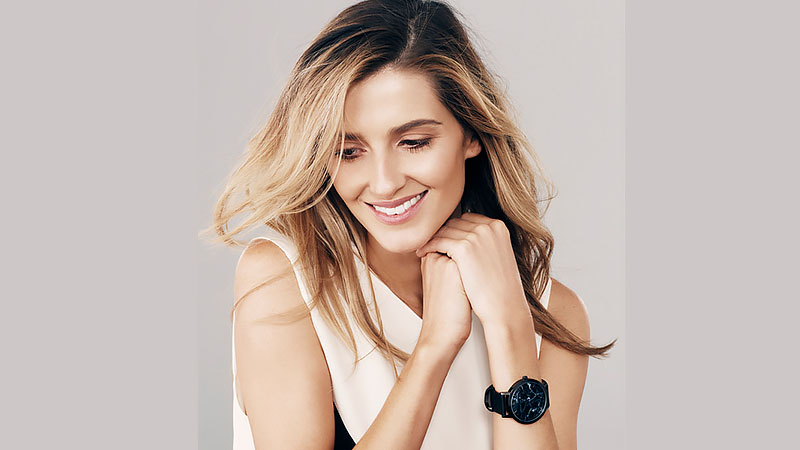 A stylish timepiece is a must-have accessory for any woman. However, choosing the right watch to suit your fashion sense, lifestyle, and practical needs, isn't always easy. But, like a little black dress, you can't go wrong with a little black watch. From Chanel to Gucci, we have rounded up the best designer black watches for women.
1. Chanel J12 Black Ceramic Automatic Watch
This Chanel timepiece will set you back a pretty penny. But with its timeless exterior and impressive features, it is the only watch you'll ever need to buy. Chanel promises quality, functionality, and above all else, style. The stunning silver accents and numerals create a striking contrast against the steal black face and bracelet. It also features quartz movement, is water resistant, and made from durable stainless steel.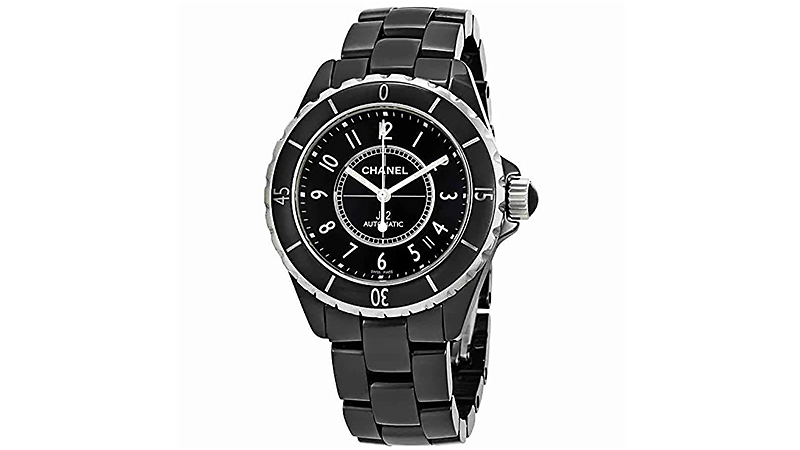 2. Gucci 125 G- Series Small Ladies Watch
With its edgy large chain links and a sleek and elegant face, the Gucci 125 G- Series Small Ladies Watch is perfect for any woman who wants something a little bit different. Delivering top-quality accessories since 1921, Gucci provides style without compromising on quality. This black watch is fashion-forward and fun while practical, versatile, and elegant.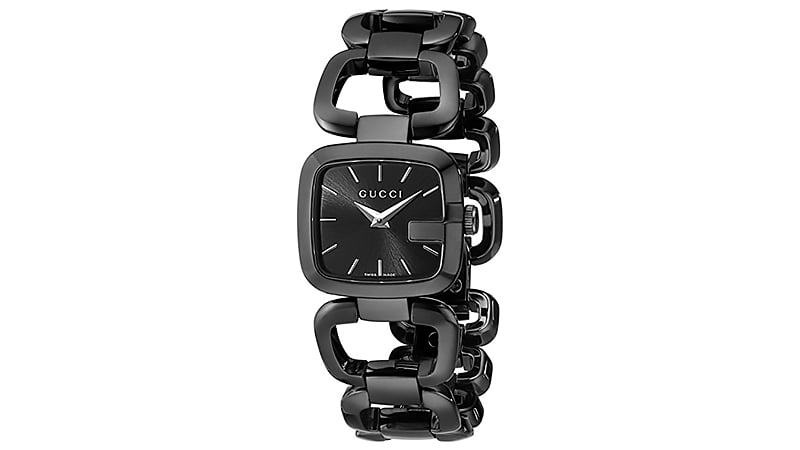 3. Christian Dior Women's Analog Display Swiss Quartz Black Watch
Give your wrist a touch of glitz with this glamorous Christian Dior Quartz watch. The stunning diamond bezel contrasts the black ceramic case and bracelet. This piece is subtle enough to be worn every day, yet elegant enough for formal occasions too.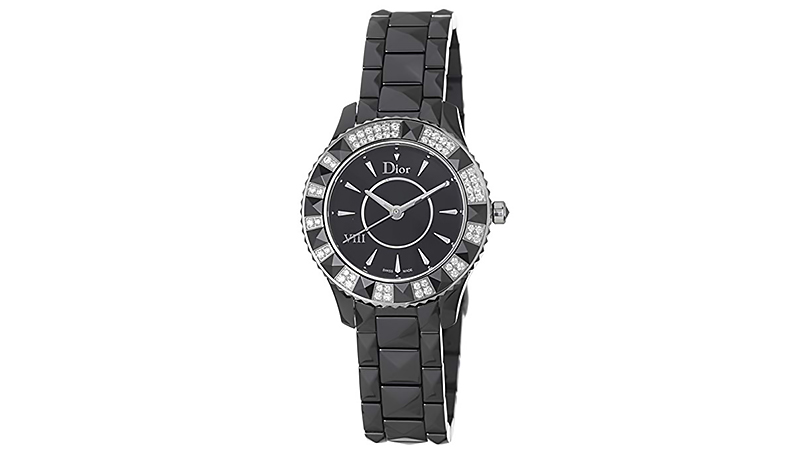 4. Anne Klein Women's Black Round Ceramic Diamond Watch
Anne Klein is synonymous with a consistent fit, good quality, comfort, and practicality. And the black round ceramic diamond watch is no exception. This is a classic, sleek and professional black watch for any woman searching for a minimal timepiece, with just a little bit of flair. The gold accents create a point of difference on this otherwise all-black piece. It comes with all of the standard features you could want packed into one stylish and elegant watch.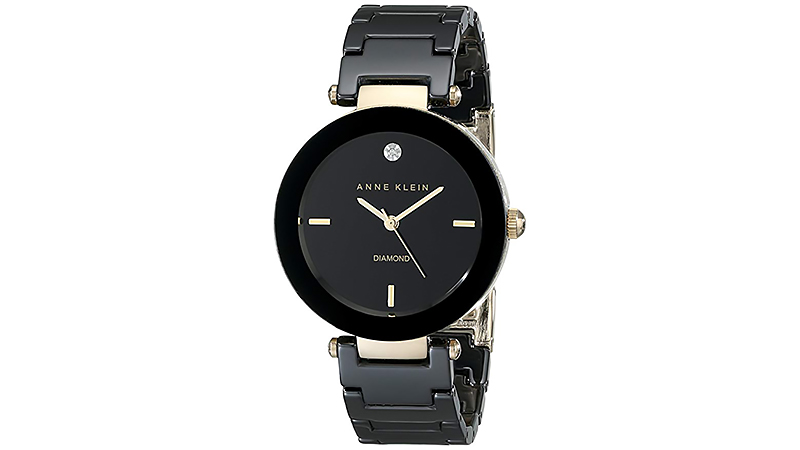 5. Versace Women's 'Palazzo Empire' Swiss Quartz Stainless Steel Watch
Give your wrist a touch of luxe with this Versace piece that just screams sophistication. It's leather strap and gold 3D Medusa portrait ensure a standout accessory with as much wow factor as it has elegance. The enameled greek key design surrounds the top ring for an added touch of class.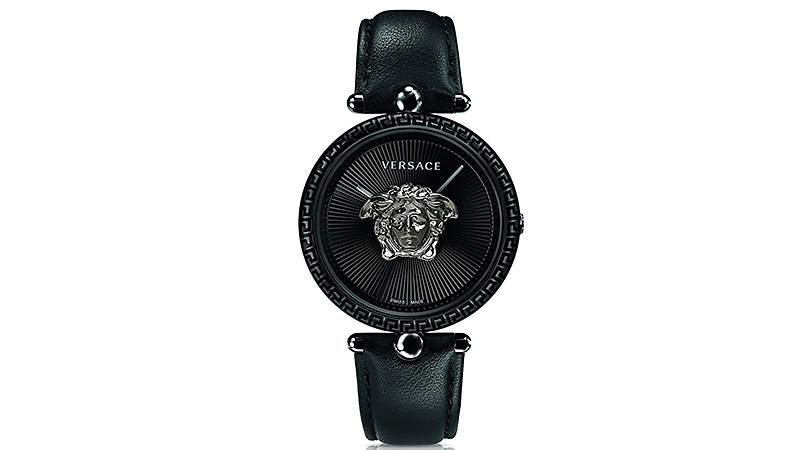 6. Coach Women's Mini Tristen Black Ceramic Glitz Watch
With its black ceramic case and Swarovski crystal-studded hour markers and bezel, this is the ultimate luxury timepiece. It's small details add to its minimal design, giving it a few special touches without being too flashy.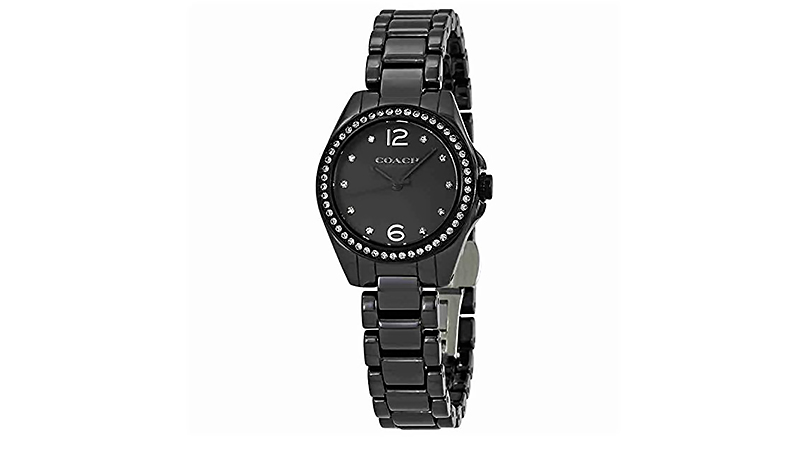 8. Fendi Women's Ceramic Watch
With its striking square face and silver accents, this glamorous timepiece will give your wrist the bit of glitz it's been missing. Made from polished stainless steel and sporting the famous Fendi logo, this is so much more than just a black watch. It is a timeless, edgy yet elegant accessory that will serve you for years to come.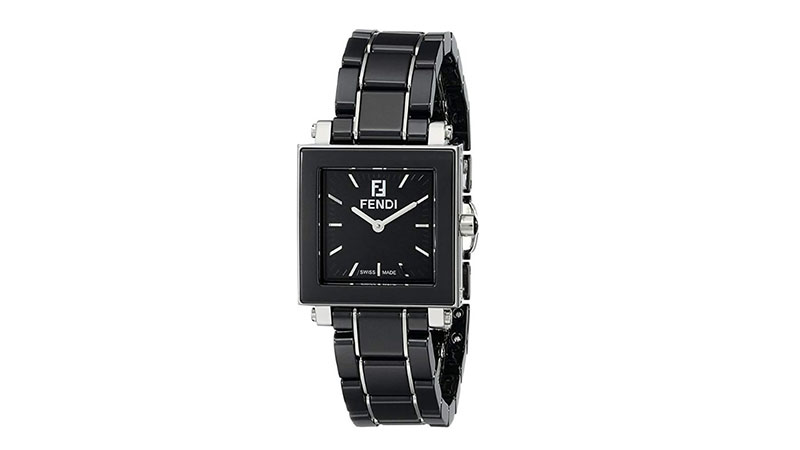 9. Burberry Women's Ceramic Black Dial Bracelet Quartz Watch
This Burberry black watch has a simple and minimal design that works just as well for boss babes as it does for fashionistas. Its unique band and simple face create a minimal aesthetic with a slight point of difference. The timepiece is the perfect accessory to take you from nine till after five and all the way into the early morning.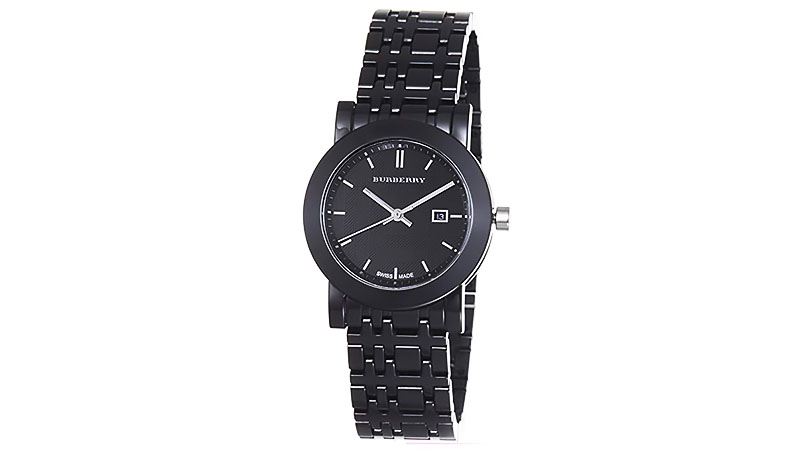 10. DKNY Women's 'Minetta' Quartz and Stainless-Steel-Plated Casual Watch
The DKNY Women's Minetta watch is perfect for ladies looking for something a little less feminine but packs a lot of style. The sporty design and water resistant technology make it ideal for women with an active lifestyle. It's all black face and hands combined with the chunky bracelet create a sleek and sophisticated aesthetic.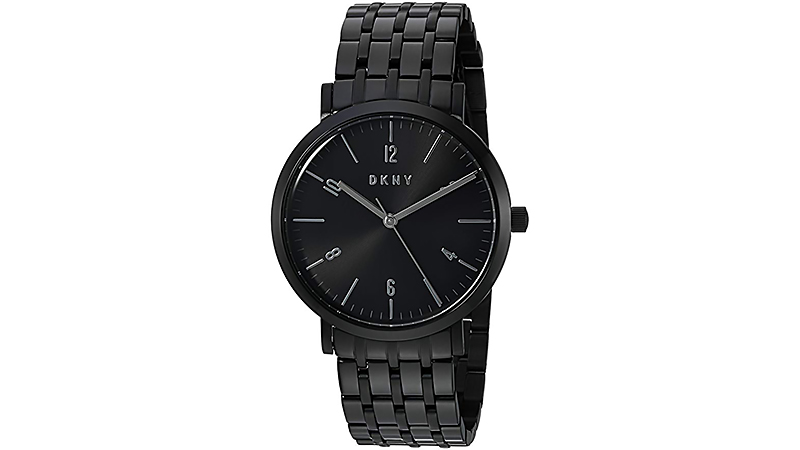 7. Emporio Armani Women's Ceramic Black Chronograph Dial Watch
Armani watches are known for their intricate design, luxurious appearance, and total attention to detail. They deliver on quality, functionality, comfort, and style. This stylish black watch is as elegant as it is functional and as modern as it is classic. It is the perfect gift for any woman in your life.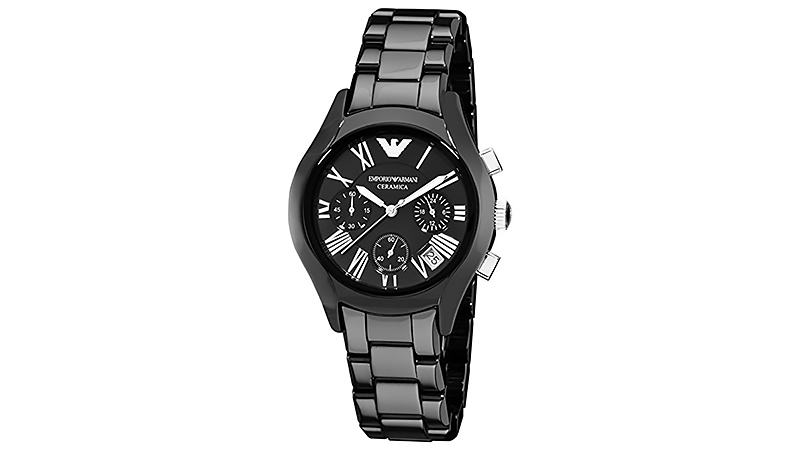 FAQs
Does a black watch go with everything?
A black watch is not only a stylish timepiece; it is also a versatile one and will go with everything. When deciding on a design, choosing something with a black face and band will ensure a beautiful and versatile accessory. Wear it with a black shirt or dress, plus dark shoes and a belt for a streamlined appearance.
Do black watches scratch easily?
Black watches are a lovely and versatile choice that can be paired with almost anything. That said, there is a slight downside. The powder-coating of the black material can scratch easily, leaving your watch looking worn. There is a solution, though; PVD coatings tend to be harder and more resistant to corrosion.
What kind of watches are in style 2021?
When deciding on your watch, remember that your accessory can say a lot about your personality and style, so make sure that your decision reflects both. A few trends to look out for in 2021 include watches that are simple but with large dials, square dials, bracelet watches, and timepieces with two colors, such as marbled designs.
How many watches should a woman own?
You may have a favorite timepiece and feel that it is all you need, but it is recommended for women to own multiple watches. Three to four pieces is considered to be the norm. That said, the right amount depends on your personal preference and the settings in which you intend to wear them; for example, a sophisticated watch for the workplace and something a little more modern for your free-time.
SUBSCRIBE TO OUR NEWSLETTER
Subscribe to our mailing list and get interesting stuff and updates to your email inbox.