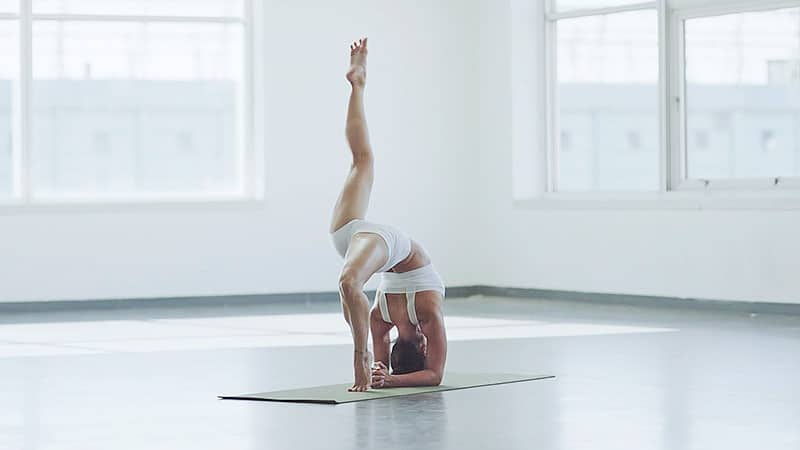 Fancy stretching and sweating in a perfectly heated room, grooving to Snoop Dogg while doing Vinyasa, or learning to love yourself with some Yin? Well, lucky for you, when it comes to yoga, Melbourne's got you covered. These are the best yoga studios to visit right now.
1. Happy Melon
Happy Melon isn't your average yoga studio. In fact, it's a first-of-its-kind mind and body studio. Blending mindfulness with movement, Happy Melon aims to make you healthier and your life more fulfilling. Believing that the powerful combination of mental and physical practices is the answer to living a happier life, this studio is the perfect place to come when you're feeling down and need to make a change. Not only will Happy Melon's yoga classes provide you with a good workout, but they'll also teach you techniques to improve focus, enhance clarity, increase connectivity, and reduce stress.
Location: 1252 High St, Armadale, Melbourne
Website: www.happymelon.com.au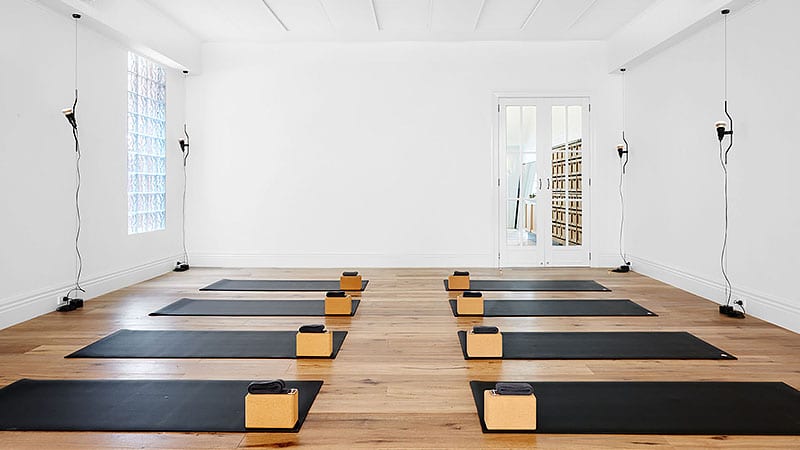 2. Warrior One Yoga
The goal of Warrior One Yoga is to provide you with a challenging and deep yoga practice, and that's exactly what you'll get. Bypassing all the bells and whistles of fad-style yogas, Warrior One takes things back to basics by focusing on the breath and mindful movement. The boutique studio is just the right size to offer you tailored support throughout classes so you can go at your own pace and enjoy your yoga journey. Offering a variety of yoga styles, Warrior One allows you to get the most out of your time with a holistic and balanced approach. When attending a class, you're guaranteed to receive a full-body workout to help you deepen, strengthen and progress your yoga practice.
Location: 1/461 New St, Brighton, Melbourne
Website: www.warrioroneyoga.com.au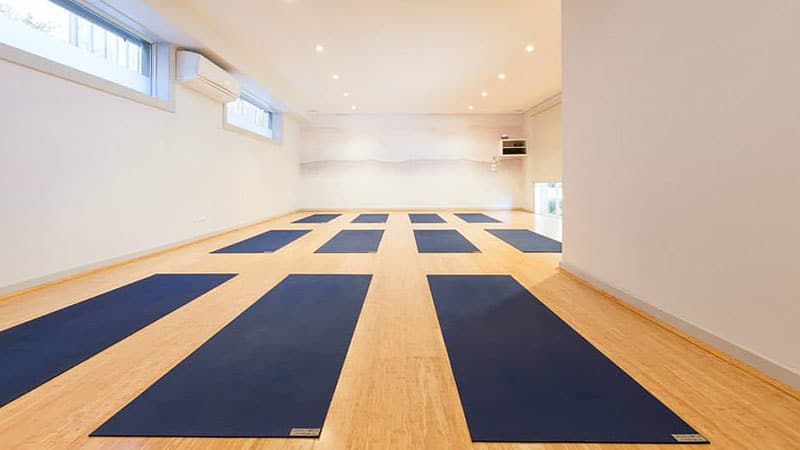 3. Humming Puppy
By simply entering Humming Puppy studio you'll feel instantly calmer and more centred. The incredible space was created in conjunction with world-leading acoustic engineers. Designed to enhance and deepen your yoga experience, the humming submerses you in sounds intended to help you naturally produce matching frequencies through a process of entrainment. This perfect hum features a combination of both 40 hertz and 7.83 hertz. The first of these frequencies is specifically linked to 'Gamma' brainwaves and is intended to help you achieve peak performance while the second is the frequency of the earth itself and is meant to help 'ground' you during your practice.
Location: 2/22 Cecil Place, Prahran, Melbourne
Website: www.hummingpuppy.com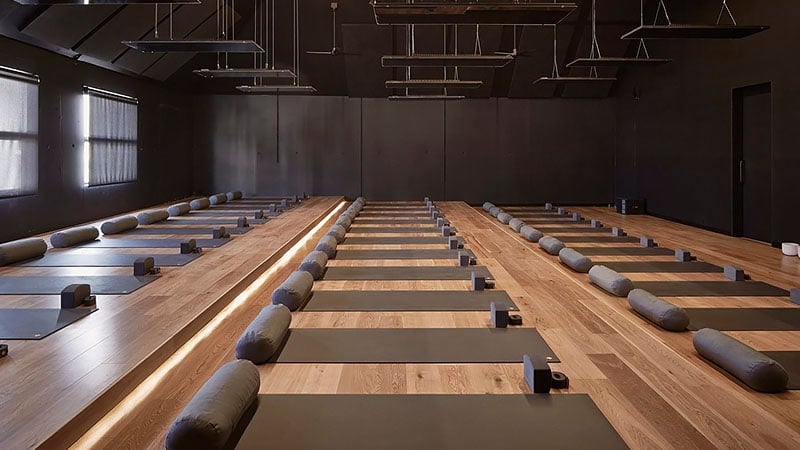 4. Kaya Health Clubs
In Buddhism, Kaya refers to the physical and mental body. In Japanese, it translates to mean a place of rest and relaxation, such as a home. As such, the name is the perfect fit for these serene health clubs. Located in Prahran and the CBD, Kaya Health Clubs are a great place to escape the hectic world and immerse yourself in some yoga. Featuring styles such as Hatha, Yin, Vinyasa, Nidra, and Meditation, Kaya provides a well-rounded and immersive yoga experience. Completely designed to enhance your physical and mental well-being, Kaya clubs also specialise in pilates, barre, and boxing classes.
Location 1: 325 Chapel St Prahran, Melbourne
Location 2: Lv 5 – 287 Lonsdale St, Melbourne CBD
Website: www.kayahealthclubs.com.au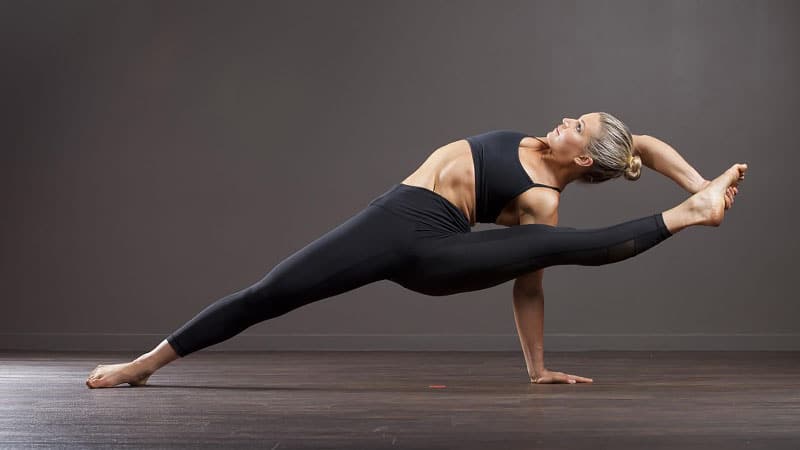 5. Light Space Yoga
Created by the mother and daughter team, Susan and Clare, Light Space Yoga is a wonderful community of men and women who are passionate about yoga. Spread out across three locations, each Light Space Yoga studio is designed to be a nirvana of calm, peace, and quiet from the outside world. Inspired by a fresh and contemporary approach to yoga, Light Space Yoga offers classes in Vinyasa Flow, Slow Flow, Basics, and Yin yoga. On top of that, this accommodating studio also has Prenatal, Mums & Bubs, and Kids Yoga classes for all those yoga-loving ladies with offspring in tow.
Location 1: Level 1 174 Upper Heidelberg Road Ivanhoe, Melbourne
Location 2: Level 1 346 Belmore Road Balwyn, Melbourne
Location 3: Level 2 526 Whitehorse Road Mitcham, Melbourne
Website: www.lightspaceyoga.com.au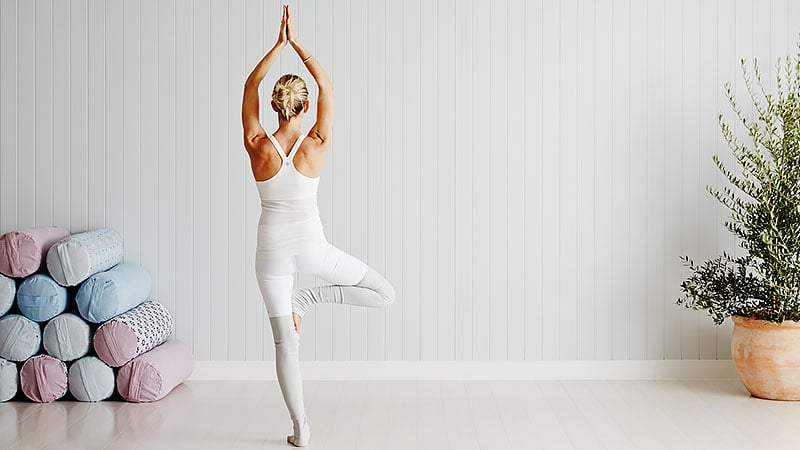 6. One Hot Yoga
When it comes to Hot yoga, One Hot Yoga really knows what it's doing. The studio centres on the two elements that compose the human body: air and water. Incorporating a hydronic heating system, One allows you to get sweaty while keeping your skin and eyes hydrated. Adding in yet some more impressive technology, the One studio also features a state-of-the-art air filtration system. This system uses a constant stream of oxygen to nourish and cleanse your body while keeping the room completely fresh. This incredibly well-created space with aesthetic design makes hot yoga a pleasure.
Location: 36 – 48 River Street, South Yarra, Melbourne
Website: www.onehotyoga.com.au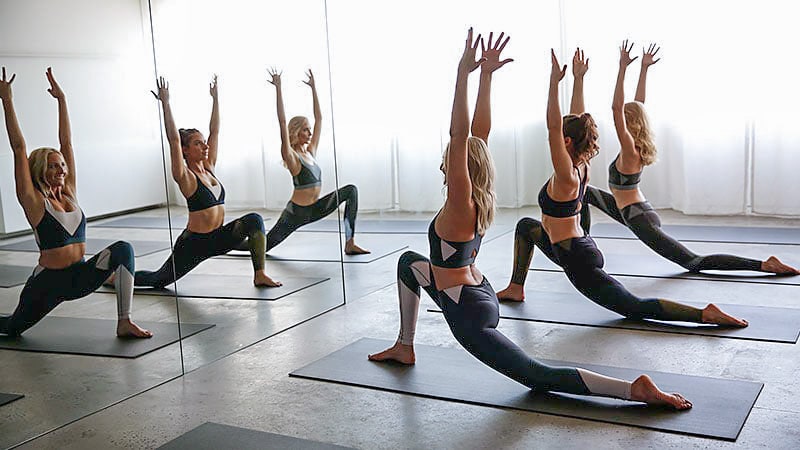 7. Good Vibes Yoga
Find your calm in the stunning space of the Good Vibes Collingwood yoga studio. This peaceful location in a heritage building welcomes you with a light-filled atrium, boulder zen garden, and two purpose-built yoga rooms. Here you can join various classes catering to everyone from beginners to advanced. Try the slow flow of Keep it Mellow, increase the intensity with Vinyasa, or unwind with a Yin class. Some of the Yin classes even have a live cellist. There are also beginners, Level Up, and a mix with Keep it Cosmic sessions. All you need to do is bring a towel and water, as Manduka mats, linen bolsters, and all-natural body products are provided. Finally, if Collingwood isn't your local, there's also a studio at Northcote.
Location: 62 Easey St, Collingwood, Melbourne
Website: www.goodvibesyoga.com.au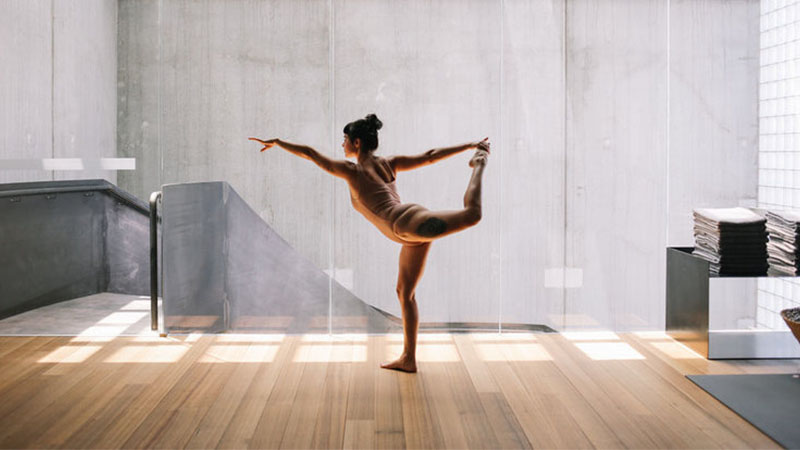 8. MOVE Yoga
The Move Yoga studio is located in the heart of Melbourne's CBD, in a peaceful space designed by Hecker Guthrie. However, if you can't make it to the studio, you can join their classes from anywhere in the world with live streaming. The studio's focus is power flow and hot flow Vinyasa to challenge you and build your strength and range of movement. However, you can also join the Yin classes that go deeper into the body or the Move & Let Go which combines muscle strengthening and fascia release. If you want to push yourself even further, there are seasonal four-week challenges and yoga teacher training courses.
Location: Level 1, 335 Flinders Lane, Melbourne
Website: www.moveyoga.com.au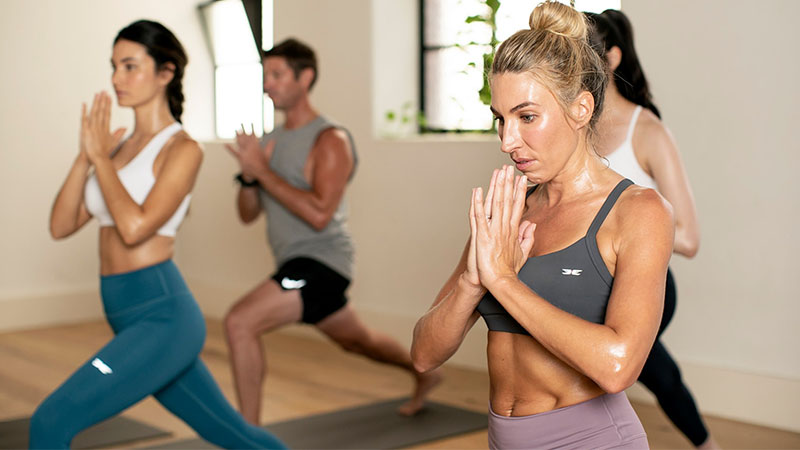 9. Gertrude Street Yoga
Cultivate your mind-body connection with a yoga class at Gertrude Street Yoga. Established in the 90s, the focus is on yoga as a holistic practice that extends into all aspects of life. Lessons take place in a historic building with the original hardwood floors and large windows to let in the natural light. Each teacher has the freedom to create classes to reflect their own experiences and passions. As such, you can choose from a wide range of styles, including Vinyasa Flow, Align or Fundamentals; Slow Flow; Yin Yang; Yin, and Kundalini. Additionally, expectant mums can still practice with nurturing and supportive prenatal yoga classes to enhance their pregnancy journey.
Location: 1/202 Gertrude St, Fitzroy, Melbourne
Website: www.gertrudestreetyoga.com.au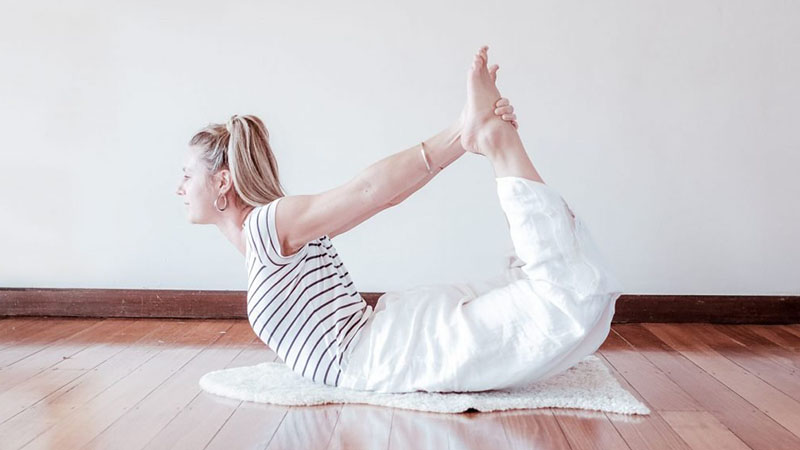 10. Power Living
No matter where you are in your yoga journey, you'll find the perfect class at Power Living. Based in Fitzroy, this studio offers both heated and non-heated Vinyasa as well as Yin and a four-week Foundations of Yoga program. Not only will you work on your physical well-being, but your mental and spiritual health. In addition to studio classes, there is also the YOGAHOLICS online program, so you can keep up your practice no matter where you are. Finally, if you need supplies such as yoga clothing, mats, activewear, or candles, then stop in at the onsite boutique.
Location: Level 1, 260 Nicholson St Fitzroy, Melbourne (enter via Argyle Street)
Website: www.powerliving.com.au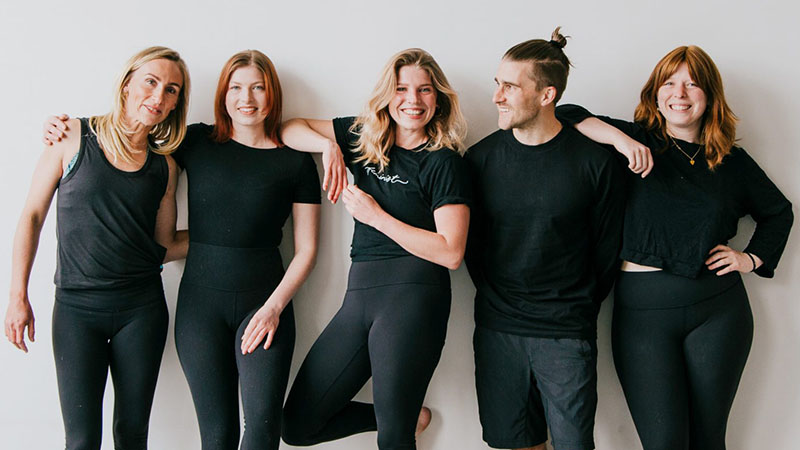 Yoga Studio Melbourne FAQs
What is the best yoga studio in Melbourne?
Melbourne's best yoga studios include Happy Melon in Armadale, Warrior One Yoga in Brighton, and Rise Yoga in Richmond.
How do I find a good yoga studio?
Finding a good yoga studio can be a bit tricky. The first step is to work out your goals – are you a newbie looking for basic lessons or already experienced and just want a space to join like-minded souls. Then, start locally by checking community bulletins or asking for recommendations on local social media pages. Finally, don't be afraid to try out different studios and different instructors – sometimes, the class leader can make or break an experience. Most places offer trial classes for prospective students.
SUBSCRIBE TO OUR NEWSLETTER
Subscribe to our mailing list and get interesting stuff and updates to your email inbox.