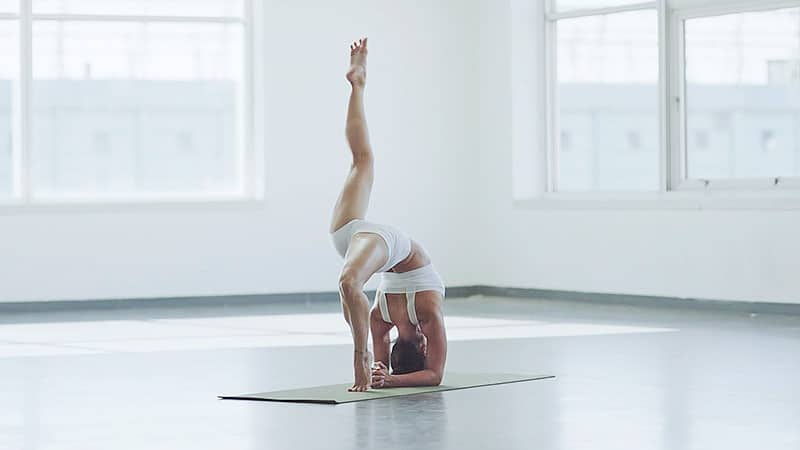 Fancy stretching and sweating in a perfectly heated room, grooving to Snoop Dogg while doing Vinyasa, or learning to love yourself with some Yin? Well, lucky for you, when it comes to yoga, Melbourne's got you covered. These are the best yoga studios to visit right now.
1. Happy Melon
Happy Melon isn't your average yoga studio. In fact, it's a first-of-its-kind mind and body studio. Blending mindfulness with movement, Happy Melon aims to make you healthier and your life more fulfilling. Believing that the powerful combination of mental and physical practices is the answer to living a happier life, this studio is the perfect place to come when you're feeling down and need to make a change. Not only will Happy Melon's yoga classes provide you with a good workout, but they'll also teach you techniques to improve focus, enhance clarity, increase connectivity, and reduce stress.
Location: 1252 High St, Armadale, Melbourne
Website: www.happymelon.com.au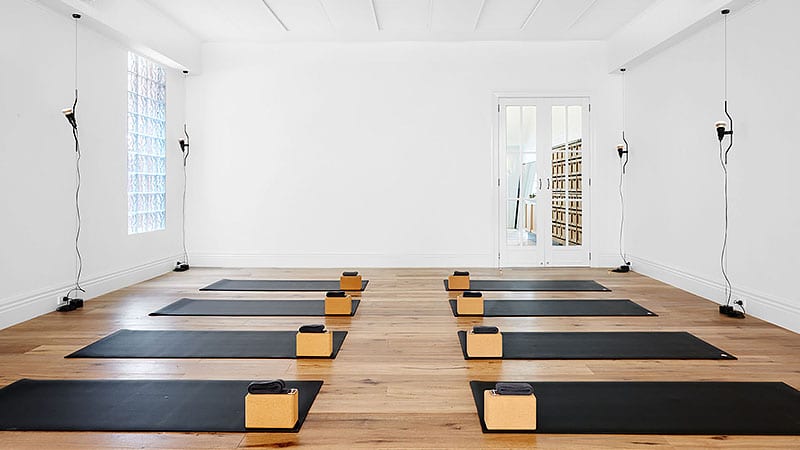 2. Warrior One Yoga
The goal of Warrior One Yoga is to provide you with a challenging and deep yoga practice, and that's exactly what you'll get. Bypassing all the bells and whistles of fad-style yogas, Warrior One takes things back to basics by focusing on the breath and mindful movement. The boutique studio is just the right size to offer you tailored support throughout classes so you can go at your own pace and enjoy your yoga journey. Offering a variety of yoga styles, Warrior One allows you to get the most out of your time with a holistic and balanced approach. When attending a class, you're guaranteed to receive a full-body workout to help you deepen, strengthen and progress your yoga practice.
Location: 1/461 New St, Brighton, Melbourne
Website: www.warrioroneyoga.com.au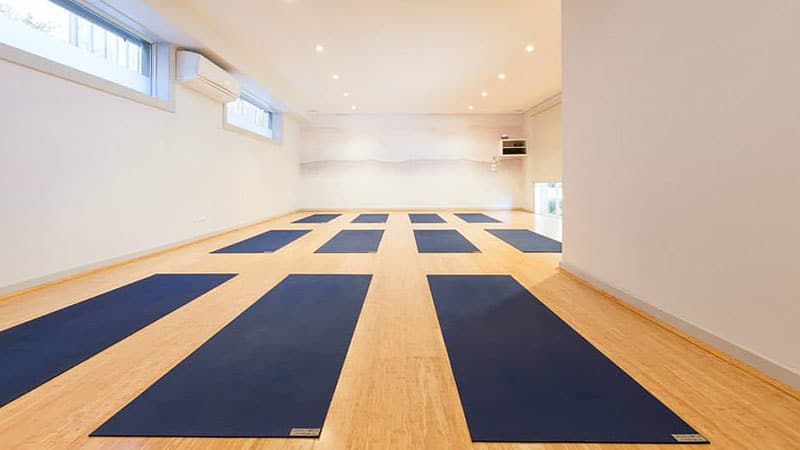 3. Rise Yoga
Rise Yoga, like any true yoga, ditches superficiality and instead focuses on something much more meaningful. By attending a class at this Richmond studio, you'll instantly be made to feel welcome, cared for, and part of something greater than yourself. Designed not only to challenge your body but also your mind, Rise Yoga lends itself to exploring your beliefs and pushing the boundaries of possibility. Finding self-love and acceptance is made possible in this studio by channelling the practice of yoga into changing negative self-images and self-limiting beliefs and behaviours.
Location: 1/232 Bridge Rd, Richmond, Melbourne
Website: www.riseyoga.com.au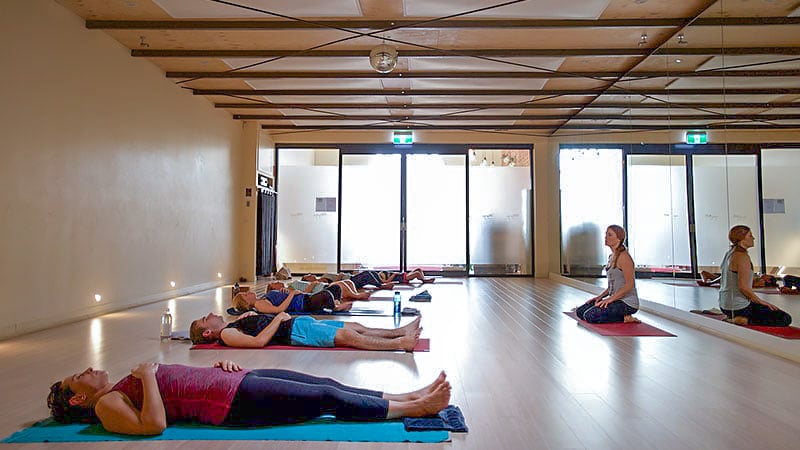 4. Humming Puppy
By simply entering Humming Puppy studio you'll feel instantly calmer and more centred. The incredible space was created in conjunction with world-leading acoustic engineers. Designed to enhance and deepen your yoga experience, the humming submerses you in sounds intended to help you naturally produce matching frequencies through a process of entrainment. This perfect hum features a combination of both 40 hertz and 7.83 hertz. The first of these frequencies is specifically linked to 'Gamma' brainwaves and is intended to help you achieve peak performance while the second is the frequency of the earth itself and is meant to help 'ground' you during your practice.
Location: 2/22 Cecil Place, Prahran, Melbourne
Website: www.hummingpuppy.com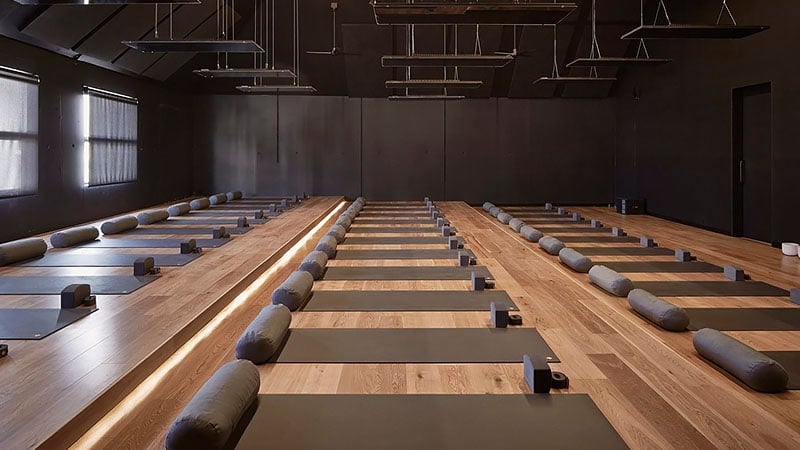 5. Kaya Health Clubs
In Buddhism, Kaya refers to the physical and mental body. In Japanese, it translates to mean a place of rest and relaxation, such as a home. As such, the name is the perfect fit for these serene health clubs. Located in Prahran and the CBD, Kaya Health Clubs are a great place to escape the hectic world and immerse yourself in some yoga. Featuring styles such as Hatha, Yin, Vinyasa, Nidra, and Meditation, Kaya provides a well-rounded and immersive yoga experience. Completely designed to enhance your physical and mental well-being, Kaya clubs also specialise in pilates, barre, and boxing classes.
Location 1: 325 Chapel St Prahran, Melbourne
Location 2: Lv 5 – 287 Lonsdale St, Melbourne CBD
Website: www.kayahealthclubs.com.au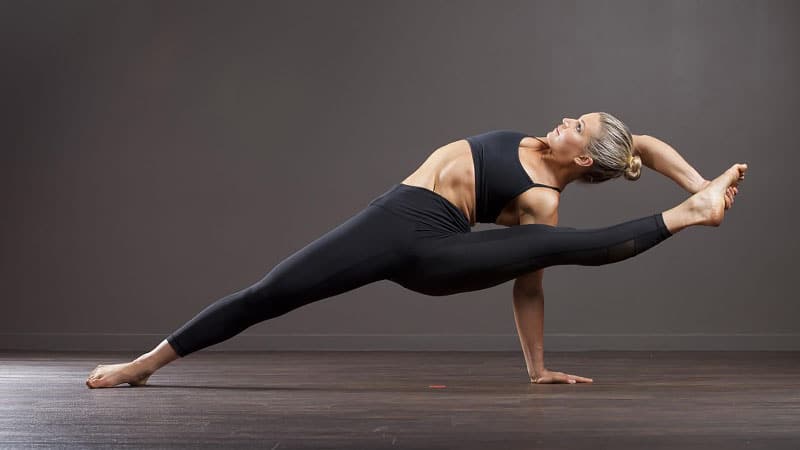 6. KX Yoga
Whether you're an experienced yogi or someone new to the practice, KX Yoga is a fantastic studio to visit. Located in Malvern, the spacious studio is the perfect modern and architecturally designed environment to work out your body and recharge your mind. Committed to providing high-quality yoga instruction, every class features a knowledgeable instructor with busy classes also hosting an adjustor. These safe, friendly, and inclusive classes are centred on either Vinyasa or Yin styles of yoga. Designed to help define you both physically and mentally, KX yoga focuses on small and ongoing improvements.
Location: 1a Winter Street, Malvern, Melbourne
Website: www.kxyoga.com.au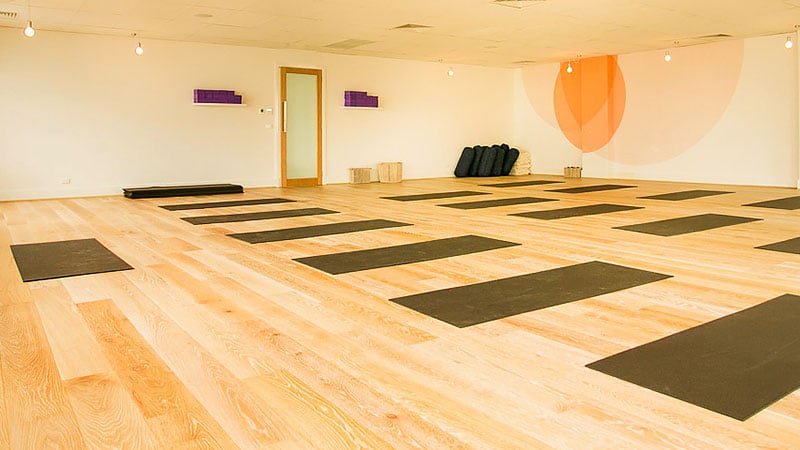 7. Light Space Yoga
Created by the mother and daughter team, Susan and Clare, Light Space Yoga is a wonderful community of men and women who are passionate about yoga. Spread out across three locations, each Light Space Yoga studio is designed to be a nirvana of calm, peace, and quiet from the outside world. Inspired by a fresh and contemporary approach to yoga, Light Space Yoga offers classes in Vinyasa Flow, Slow Flow, Basics, and Yin yoga. On top of that, this accommodating studio also has Prenatal, Mums & Bubs, and Kids Yoga classes for all those yoga-loving ladies with offspring in tow.
Location 1: Level 1 174 Upper Heidelberg Road Ivanhoe, Melbourne
Location 2: Level 1 346 Belmore Road Balwyn, Melbourne
Location 3: Level 2 526 Whitehorse Road Mitcham, Melbourne
Website: www.lightspaceyoga.com.au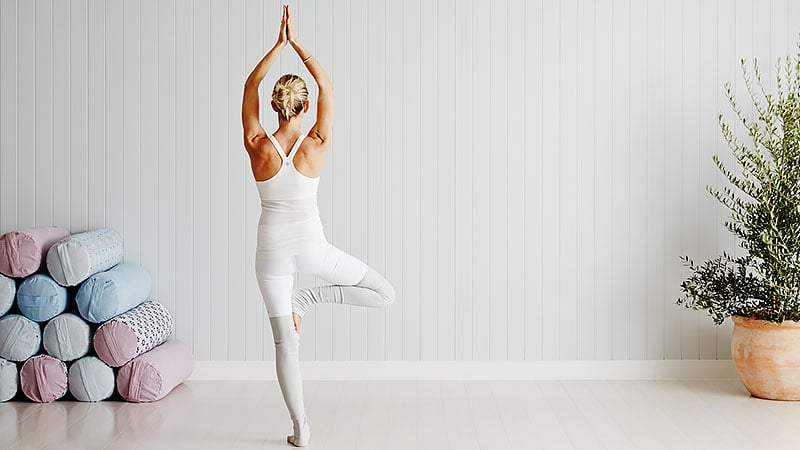 8. Yoga 213
If you like to get your groove on and have a bit of fun, Yoga 213 is the studio for you. As Australia's first hip hop yoga studio, Yoga 213 combines music with yoga to create an incredible and uplifting experience. Bend, stretch, and strike pose as you listen to everything from acoustic and electronic music to the sounds of Jay Z and Snoop Dogg. Did someone say "drop it like it's hot"? Well, that's exactly what you'll be doing as you practice the Fluid, Slow, and Foundational Flow styles of Vinyasa. Once that's all done, unwind with some Yin yoga as you take in the soothing tunes of Jon Hopkins, Bon Iver, and Helios.
Location: 97 Swan Street, Richmond, Melbourne
Website: www.yoga213.com.au
9. Breathe Pilates and Yoga
Breathe Pilates and Yoga boasts several of Melbourne's most prominent yogis. These expert instructors will help you become more mindful, flexible, strong, and graceful, all while having fun. The team collectively represents over 80 years of yoga teaching experience, so you know you'll get the best yoga education possible at this studio. While other studios simply instruct, the team at Breathe knows exactly how to correct your posture, muscle balance, and movement patterns, based on the latest research. If that's still not enough to convince you, however, perhaps the convenient CBD locations, gorgeous spaces, and wonderful tea blends will have you heading through the door.
Location 1: 8 Goldie Pl, Melbourne CBD
Location 2: Level 1, 289 Little Collins Street, Melbourne CBD
Website: www.breathewellbeing.com.au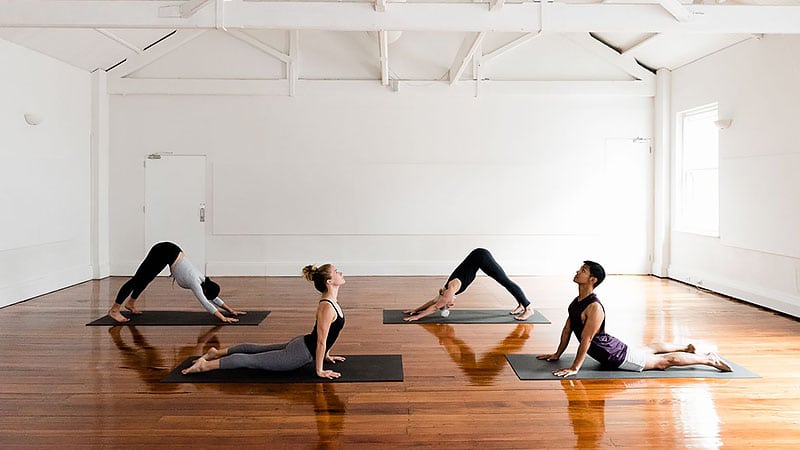 10. One Hot Yoga
When it comes to Hot yoga, One Hot Yoga really knows what it's doing. The studio centres on the two elements that compose the human body: air and water. Incorporating a hydronic heating system, One allows you to get sweaty while keeping your skin and eyes hydrated. Adding in yet some more impressive technology, the One studio also features a state-of-the-art air filtration system. This system uses a constant stream of oxygen to nourish and cleanse your body while keeping the room completely fresh. This incredibly well-created space with aesthetic design makes hot yoga a pleasure.
Location: 36 – 48 River Street, South Yarra, Melbourne
Website: www.onehotyoga.com.au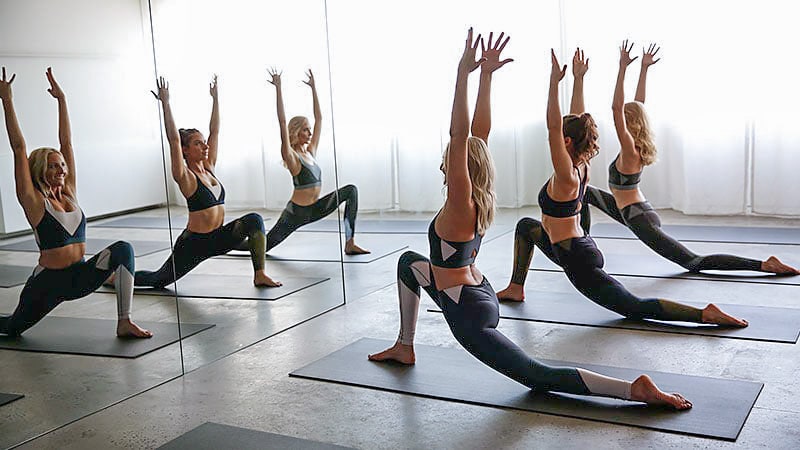 FAQs
What is the best yoga studio in Melbourne?
Melbourne's best yoga studios include Happy Melon in Armadale, Warrior One Yoga in Brighton, and Rise Yoga in Richmond.
How do I find a good yoga studio?
Finding a good yoga studio can be a bit tricky. The first step is to work out your goals – are you a newbie looking for basic lessons or already experienced and just want a space to join like-minded souls. Then, start locally by checking community bulletins or asking for recommendations on local social media pages. Finally, don't be afraid to try out different studios and different instructors – sometimes, the class leader can make or break an experience. Most places offer trial classes for prospective students.
SUBSCRIBE TO OUR NEWSLETTER
Subscribe to our mailing list and get interesting stuff and updates to your email inbox.