When the cooler months approach, it's time to freshen up your winter wardrobe. An essential staple of a stylish man's closet is a good-quality winter jacket and coat. You want one that's not only going to look good and suit all your favorite activities, but that will also keep you warm and protected from the elements. Thankfully, some excellent brands are producing a range of stylish options packed full of the latest technology. Look for waterproof outers that will stop rain, snow, and wind from seeping through to your inner layers. You'll also want something that keeps you toasty, so opt for effective insulation and lining the traps your body heat. Finally, when it comes to styles, you can select anything from bombers and field jackets to pea coats and blazers, depending on the look you want and the occasion.
1. Patagonia
If you're looking for a high-performance jacket for winter sports, then Patagonia is the ideal choice. Established by accomplished rock climber Yvon Chouinard, the brand offers all kinds of outdoor clothing for various activities, including hiking, skiing, and climbing. Choose hard and softshell jackets, warm insulation, windbreakers, fleece styles, vests, and parkas. Of course, many of the styles are also great for daily wear in the cooler months, keeping you snug while looking rugged.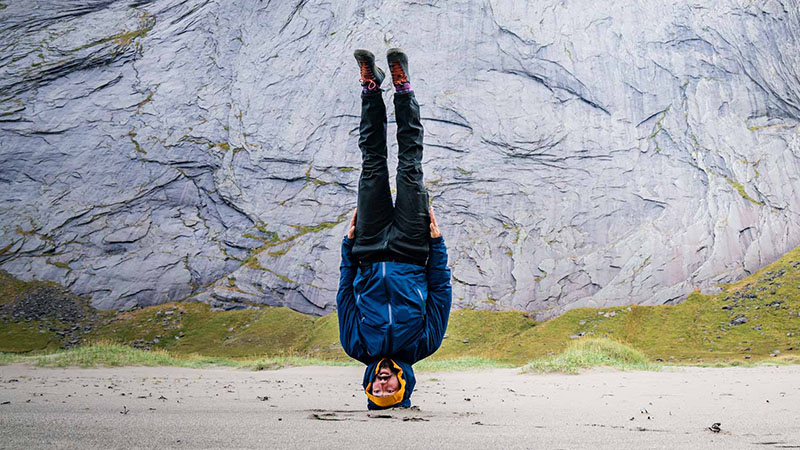 2. Arc'teryx
Get outdoors without the worry of being cold and uncomfortable when you're decked out in Arc'teryx. This brand is based in British Columbia, Canada, and specializes in outdoor clothing and climbing gear. The range of technical materials used in winter jackets keeps you dry, warm, and non-sweaty. Some features to look out for include Gore-text, DWR coating, Octa® Loft, Coreloft™, Arato™ 7 nylon, and GORE THERMIUM™. Finally, each design is simple, stylish, and easy-to-wear yet functional in all the right ways.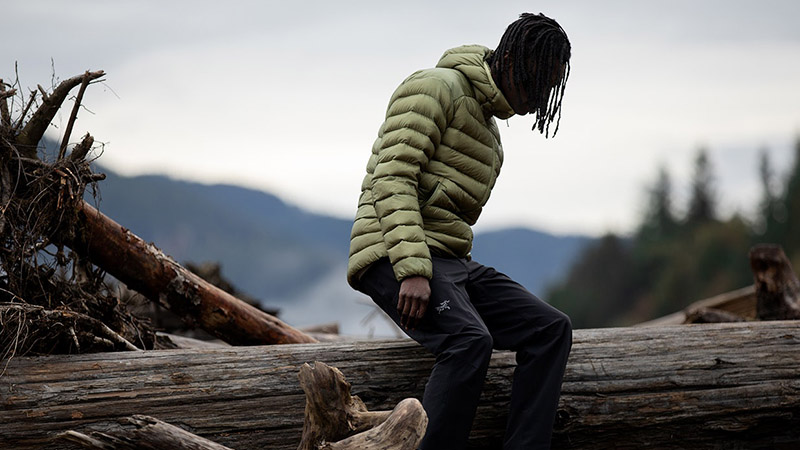 3. Carhartt
The company has produced workwear since 1889, so you know you're in good hands. The work-style jackets include truckers, bombers, field, and parker styles, all of which are worn with pride by the brand's devotees. Look for old-school and advanced technology to keep you dry and warm. The iconic and durable Duck Fabric, invented in 1915, is still used across the range. It's joined by other innovations like Full Swing®, Quick Duck®, Rain Defender® DWR, Storm Defender®, and Rugged Flex.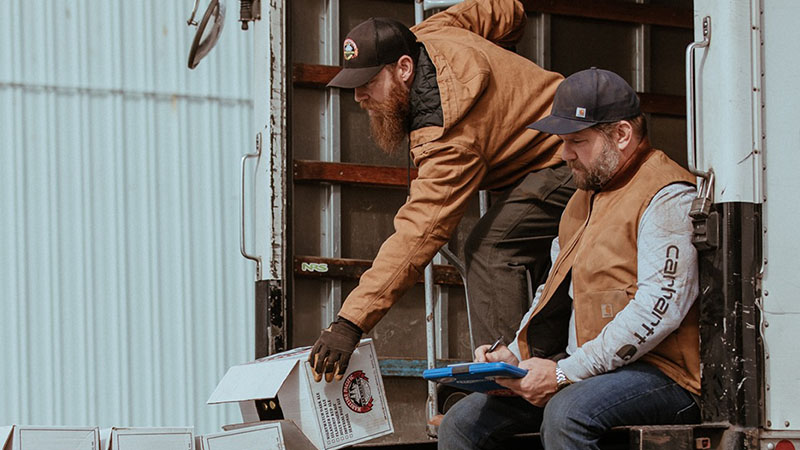 4. Canada Goose
Conquer any extreme weather when you're wearing Canada Goose. The brand makes functional yet luxury apparel for the coldest winter conditions, including Antarctica and Mt Everest. Founded in 1957, there's plenty of experience behind the brand. Among the range, you'll find technical fabrics, including the proven Arctic-Tech that's water and wind-resistant, durable, and warm. The styles are also fashion-forward, so you don't need to look like you're setting off to conquer some far-flung peaks.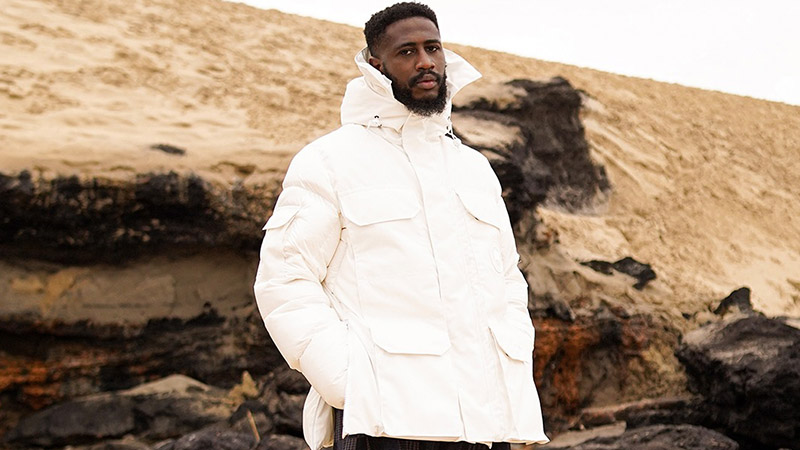 5. Columbia
Embrace the rugged sportswear look that is synonymous with Columbia. The focus has always been on outdoor pursuits, whether that's hiking, camping, skiing, fishing, climbing running, or just enjoying some fresh air. It's a celebration of nature. The no-nonsense men's winter jacket designs will keep you protected, dry, and warm, making them perfect for the cold season. Benefit from technical fabrics like Omni-Heat™ and TurboDown™ Wave for insulation or Omni-Tech and Omni-Shield for protection.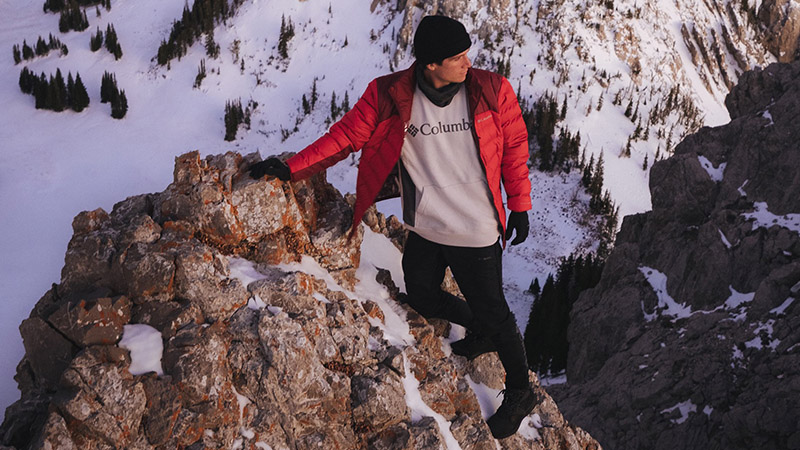 6. Wooyoungmi
South Korean designer Youngmi Woo launched her brand in Paris in 2002. Since then, it's become synonymous with sleek tailoring and stylish, forward-thinking menswear. Many of the designs showcase oversized silhouettes, clean lines, and classic cuts. There are reversible bomber jackets, nylon anoraks, extra-functional safari coats, and trench coats that keep your whole outfit dry. The color palette is simple, focusing on earthy neutrals and blacks that pair well with existing aesthetics.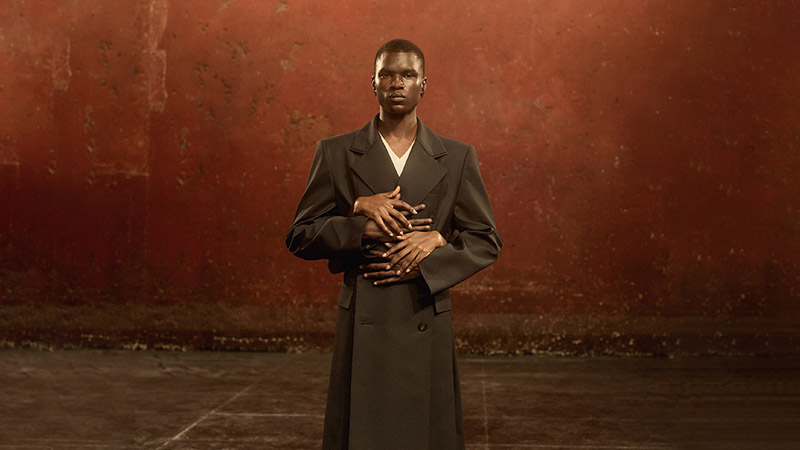 7. Moncler
Born in the French Alps, Moncler is known for keeping adventurers, travelers, and skiers warm. The beginning saw the brand manufacture snuggly warm sleeping bags, which later evolved to the renowned down jackets that offer protection in the harshest environments. Now, you can shop for a range of stylish yet warm soft and hardshell jackets. The designs all feature high-tech fabrics that keep out rain and snow while insulating against the cold. Plus, they look just as good on a mountain top as they do running errands in town.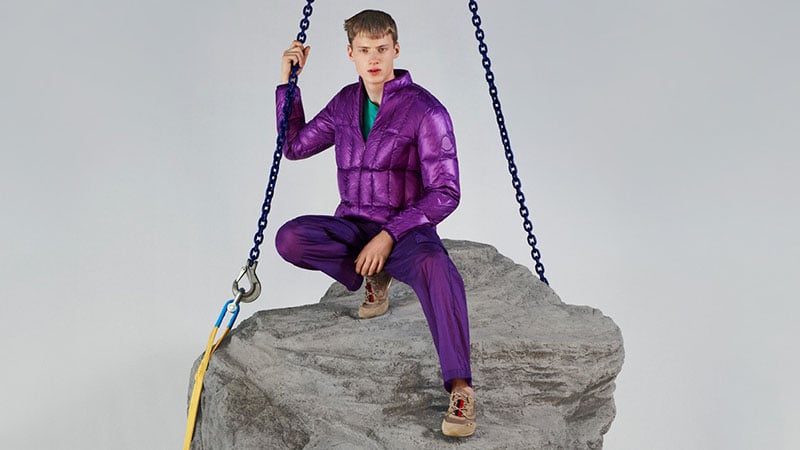 8. Stone Island
Push the boundaries with a winter jacket from Stone Island. Innovative technical fabrics are the cornerstone of the brand, including the signature Nylon Metal fabric with its iridescent striped effect. Other benefits include increased durability and waterproofness, meaning you can wear them in even the harshest conditions. Style-wise, the designs are ultra-masculine and military-inspired, making them ideal for the manliest of men.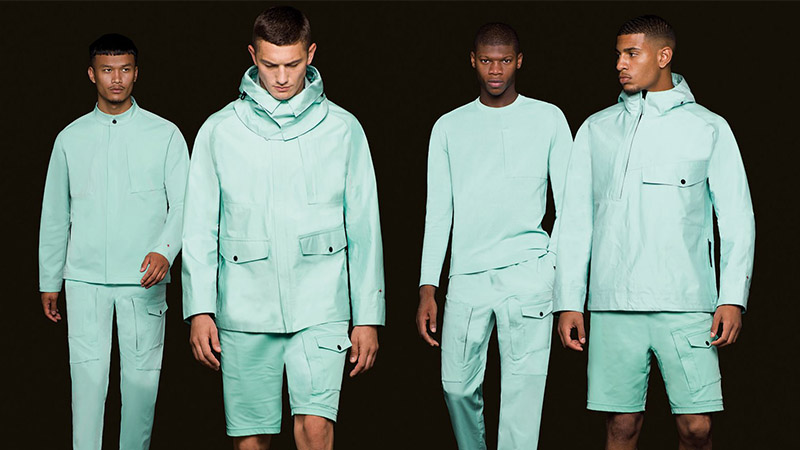 9. Rains
It's all in the name at Rains. Every garment from this contemporary rainwear brand is designed to keep you dry and protected from the rain and snow. Established in 2012, the company takes inspiration from its Scandinavian heritage for simple, functional, and uncompromising designs. The Thermal collection is waterproof yet also padded with soft, breathable insulation.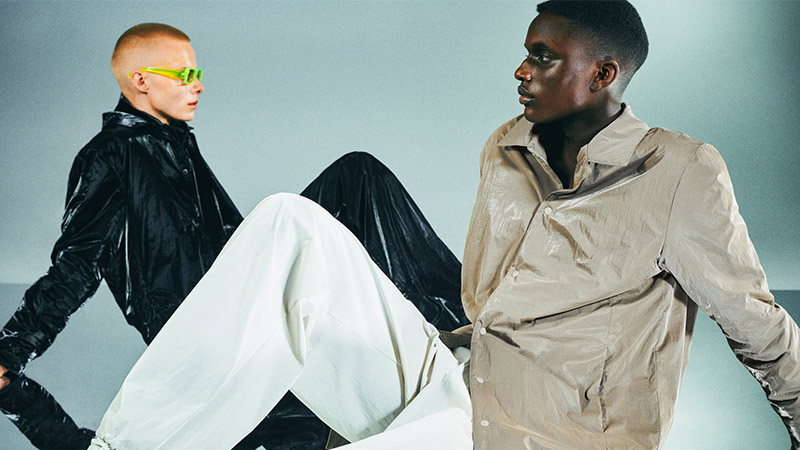 10. The North Face
The North Face is for modern-day explorers, so their range of winter jackets for men is excellent. Established in 1966, the brand quickly gained popularity among athletes and adventurers. Continued investment in innovation, technical fabrics, and performance apparel helped the brand to gain a global following. Choose from jackets that protect you from elements, keep you warm with insulation, or casual and cool weekend styles.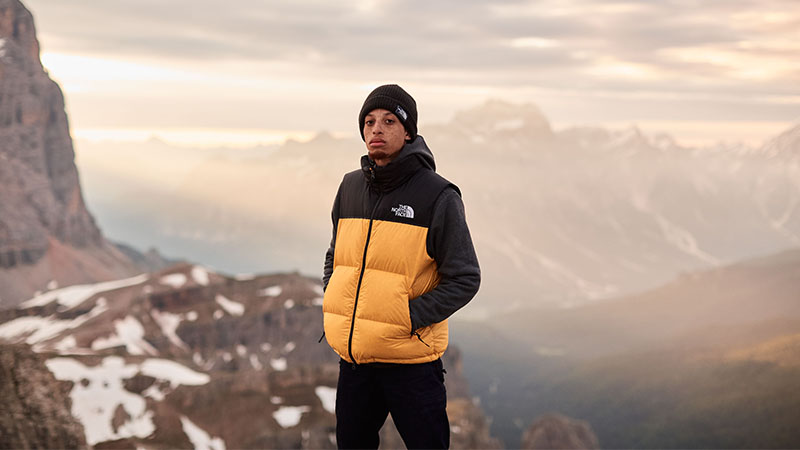 11. Uniqlo
Uniqlo's popularity is demonstrated by its more than 1000 stores globally. It was initially founded in Yamaguchi, Japan, as a textile manufacturer. That passion and drive for innovative and quality materials has been unwavering as the brand transitioned into clothing. Technical fabrics and meticulous design will protect you from the elements while keeping you warm. The winter jackets for men include down-filled puffers, stylish denim, utilitarian field jackets, and protective parkas. You'll be spoilt for choice!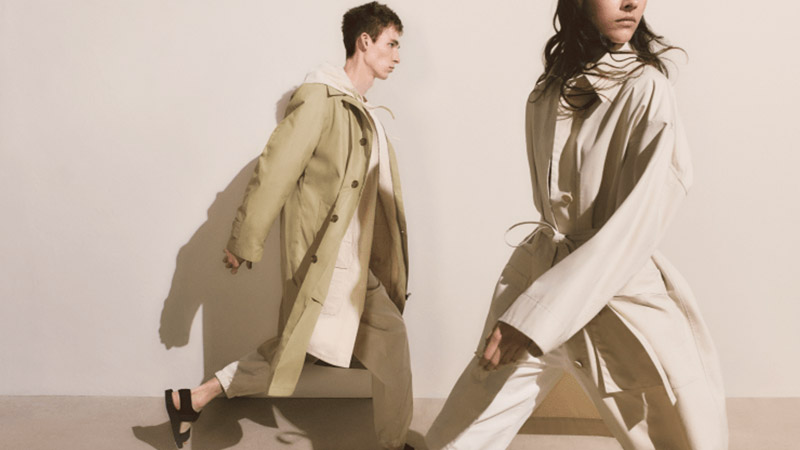 12. Balmain
Indulge in a stylish and elegant winter jacket from Balmain. The luxury French brand offers a selection of tailored coats in double-breasted, pea, and parker styles. They're all made with beautiful, warm wool, which breathes well and is exceptionally durable. These cuts are ideal for stylish urban gents looking for a sophisticated addition to their work or evening wardrobe to stay toasty during the frigid winter months.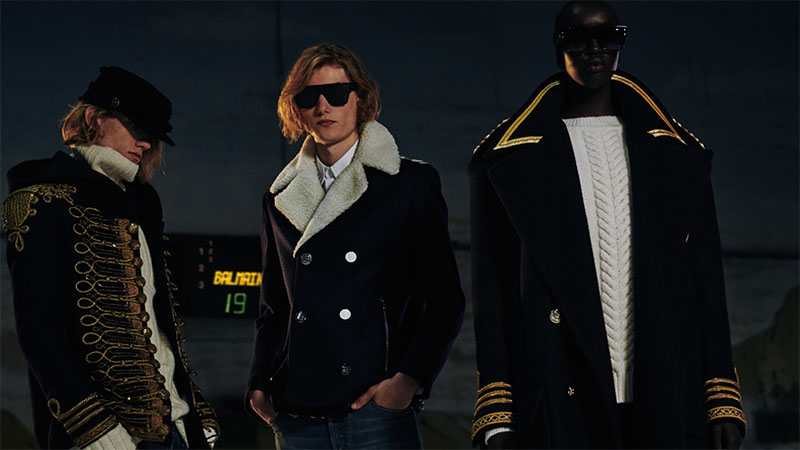 13. Mackintosh
Mackintosh has a rich heritage that revolutionized the clothing industry. The 19th-century development of a new method for waterproofing cotton lead to the creation of the rubberized Mackintosh coat or "Mac." In today's range, you'll still find handmade jackets using these same traditional techniques. The designs are brimming with a sophisticated appeal and feature modern proportions, thoughtful detailing, and bright colors to inject some fun into dreary winter days.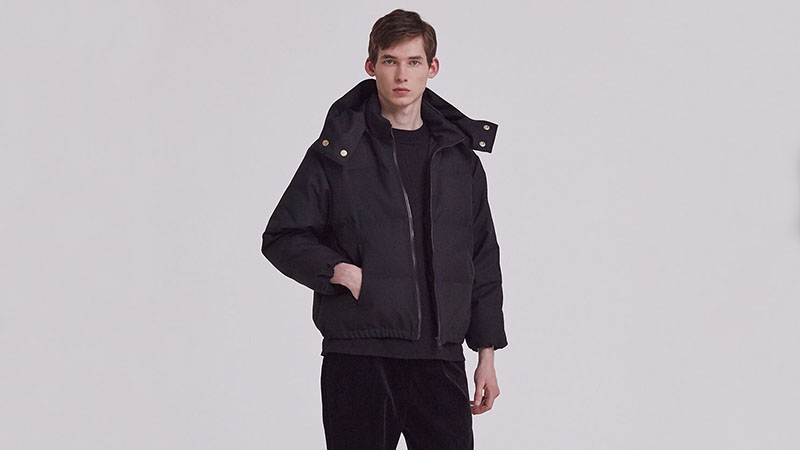 14. Prada
Fashionable gents will appreciate the winter jackets at Prada. The blouson, parker, and raincoat styles feature Prada's classic styling, along with technical innovations in the materials used. Look for fabrics like gabardine, recycled nylon, poplin, and Komatsu Matere® fabric with four-way stretch. Extra features like waxed zippers and heat-bonded seams add to the water resistance and heat retention for toasty yet stylish results.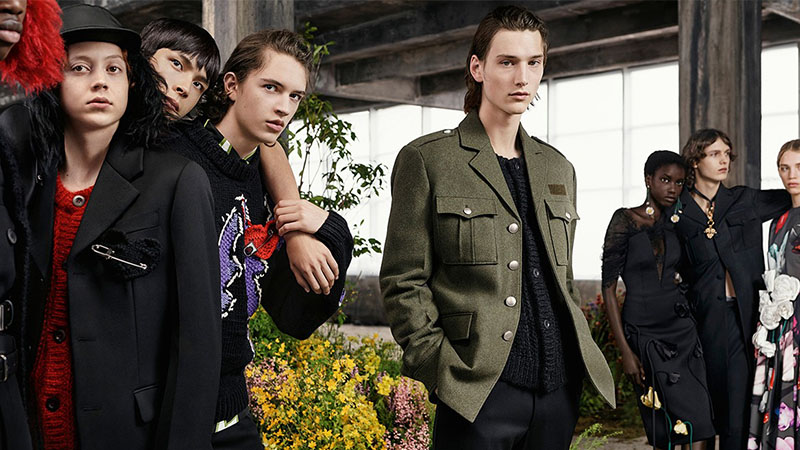 15. Gucci
Gucci brings classic styling to its selection of men's winter jackets. Opulent fabrics, unique silhouettes, and expert craftsmanship ensure your hard-earned cash is well invested in every style. Select a timeless trench, elegant wool jacket, reversible poncho, or even printed velvet coat. High-quality wool and superior hardware are common elements across the range. These designs are the ideal choice for men about town who want to look inarguably stylish while staying warm.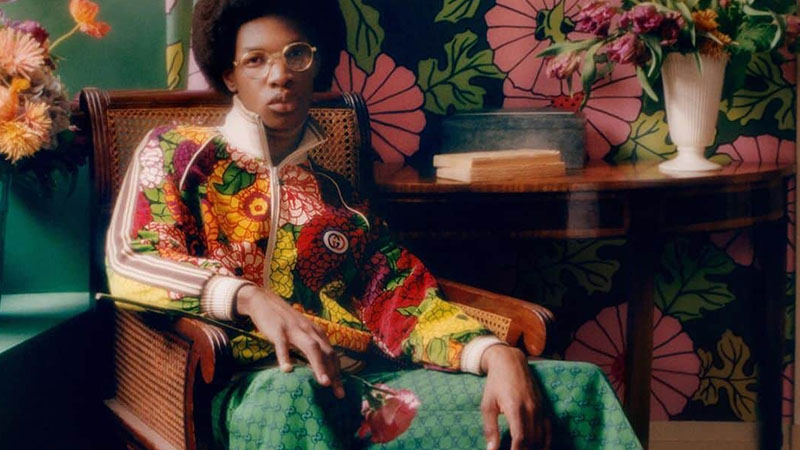 16. Vetements
Swiss brand, Vetements, takes inspiration from everyday people and things. When it comes to men's winter jackets, select from tracksuit styles, tailored jackets, and snuggly fleece options. Georgian brothers, Demna and Guram Gvasalia founded the brand, launching their first collection in 2014. However, the company achieved mainstream popularity in 2016, with a streetwear adaptation of household brands and symbology.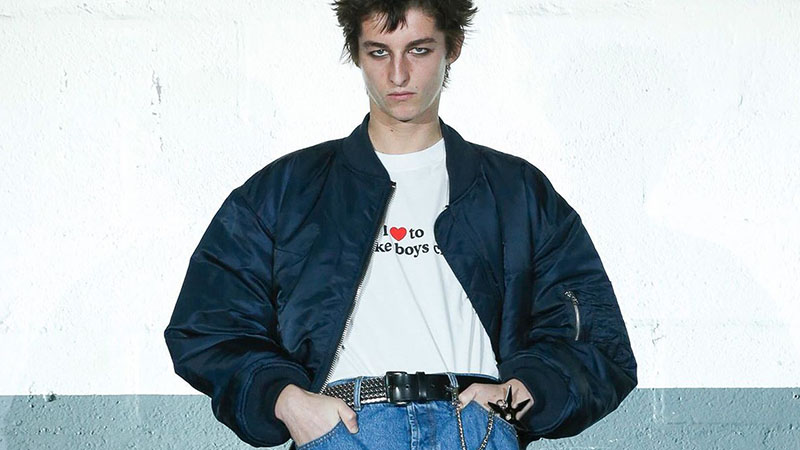 17. Rick Owens
Decide to be different with a winter jacket for men from Rick Owens. The designer is known for his post-apocalyptic, avant-garde styles and groundbreaking collections. His designs feature plenty of structure, bold hardware, and asymmetrical styling. Of course, keeping with his nickname, The Lord Of Darkness, most designs come in the always fashionable shade of black. It's classic, wearable, and universally flattering.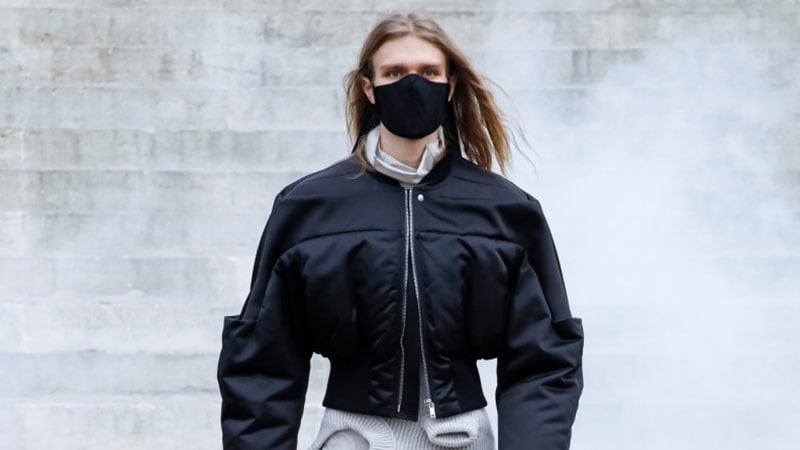 18. Acne Studios
Acne Studios has an extensive collection of winter jackets for men. Choose from hooded down jackets, classic suit cuts, bombers, blazers, and anoraks. Plus, there's a plethora of textures, colors, fabrics to keep things interesting. All the designs reflect founder and Creative Director Jonny Johansson's interest in photography, art, and architecture. They emphasize innovative materials and eclectic contrasting, making the brand ideal if you're looking for something a bit different this winter.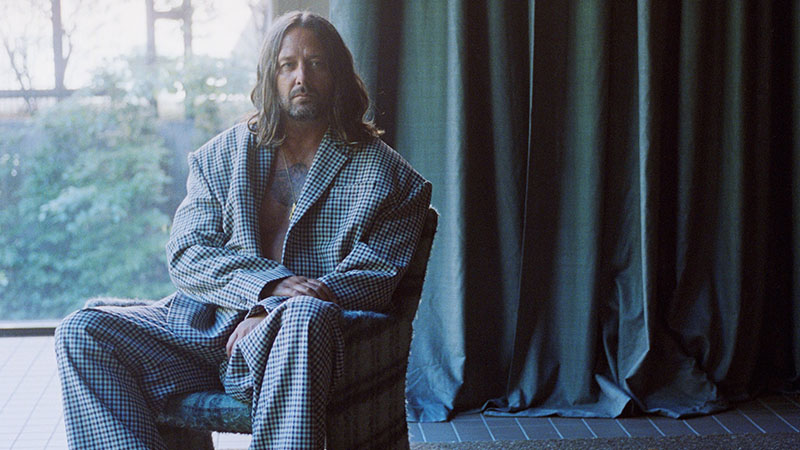 19. Fendi
Stay warm with the soft down-filled coats and cashmere jackets from the iconic Italian brand Fendi. With over 90 years of history, the brand is known for both its daring creativity and tradition. The Fendi motif repeatedly appears throughout the collection, either as a bold statement or a subtle nod. Styles include windbreakers, wool coats, bomber jackets, duffle coats, and parkas. Whatever you choose, it's the perfect complement to contemporary urban life.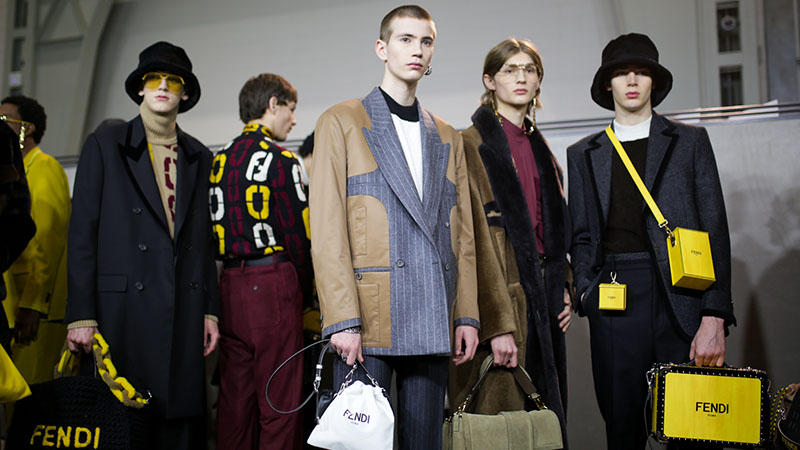 20. Givenchy
The designs from Givenchy reflect the French elegance with which the brand is synonymous. However, the boundary-pushing nature of the founder Hubert de Givenchy still shines through in innovative fabrics and modern twists on classic silhouettes. The winter jacket range includes denim styles, bombers, puffers, hooded parkas, long trenches, bold prints, and quilted windbreakers. All make excellent choices for stylish gents staying warm.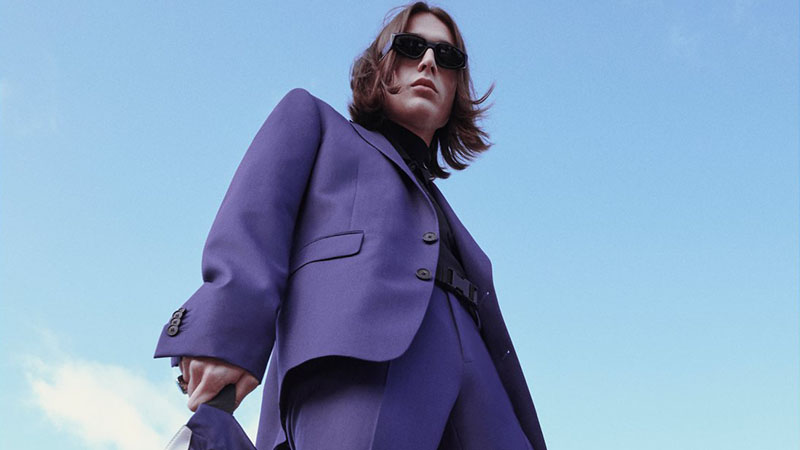 21. Valentino
Valentino's winter jackets for men are a statement in opulence. They're the perfect choice for urban gents, who want to stand out, yet not make a fuss. While the cuts and lines are all immaculate, the mix of textures adds appealing detail that sets these jackets apart from others. The duffle, bomber, parka, pea, windbreaker, shirt, puffer, and blouson styles are all excellent options that are sure to fill any wardrobe gaps.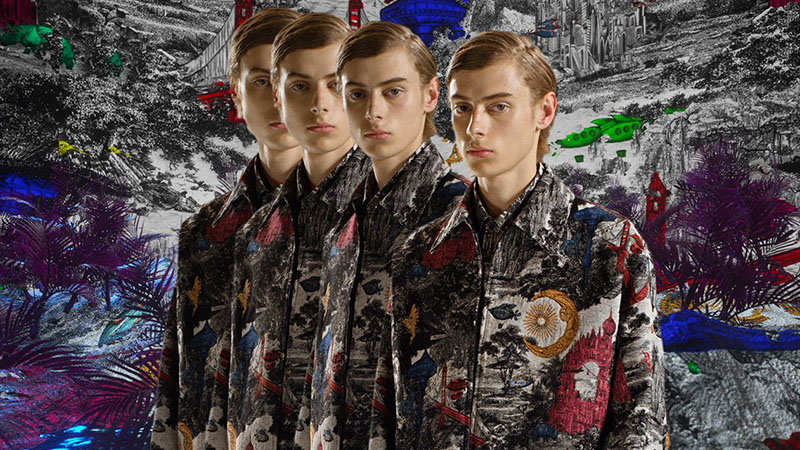 22. Battenwear
Take on any adventure – urban or off-the-beaten-track – with a winter jacket for men from Battenwear. The New York-based company takes inspiration from the heyday of surf and outdoor wear. The result is a range of jackets that work hard, last long, and look good whether you're hiking or socializing. Plus, everything is made in North America, ensuring quality and consistency while supporting local industry.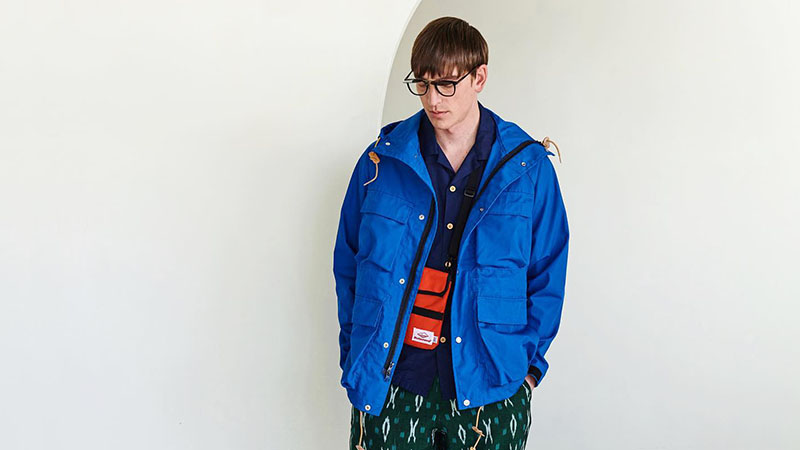 23. Polo Ralph Lauren
The winter jackets for men from Polo Ralph Lauren are preppy, classic, and stylish. Opt for one with plenty of padding for extra warmth, adding a hood to keep your ears and head toasty. Alternatively, bomber and field jackets give a rugged vibe, while tailored blazers are ideal for evening events that require a smarter dress code. Whatever you choose, rest assured that the label's traditional American charm and Ivy League flavor will have you looking sharp and sophisticated.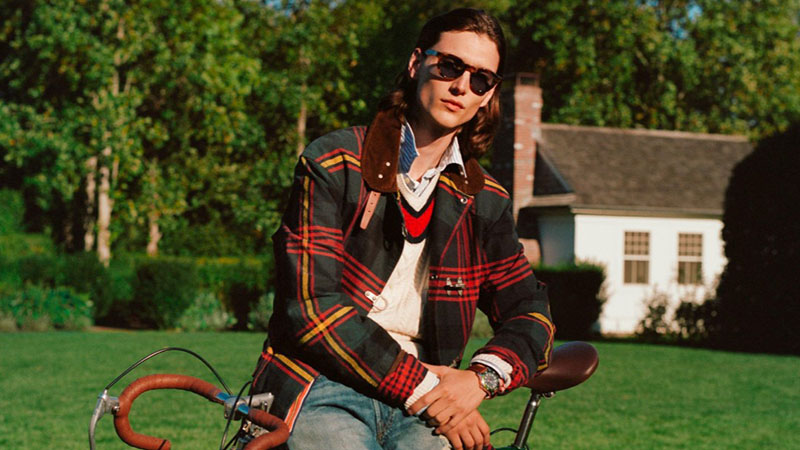 24. Missoni
It's all about colorful knitwear at Missoni. The winter jackets for men are the perfect way to add a little color and pep to a subdued wardrobe. The designs feature expert craftsmanship and elegant tailoring that suits the most dapper of men. Plus, the blazer-style cuts can dress up a pair of jeans or chinos for an effortlessly refined look.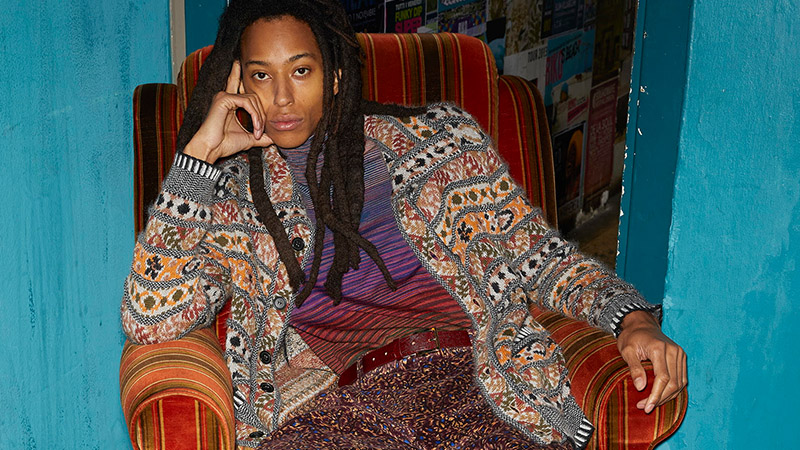 25. Kenzo
Japanese designer Kenzo Takada founded the French luxury fashion house in 1970. The designs celebrate nature and cultural diversity while embracing borderless fashion that challenges the norm. It's an excellent option for winter jackets if you're looking for something colorful and unique. However, it's not just about looks, as equal importance is placed on the functionality of every item to ensure all your needs are met.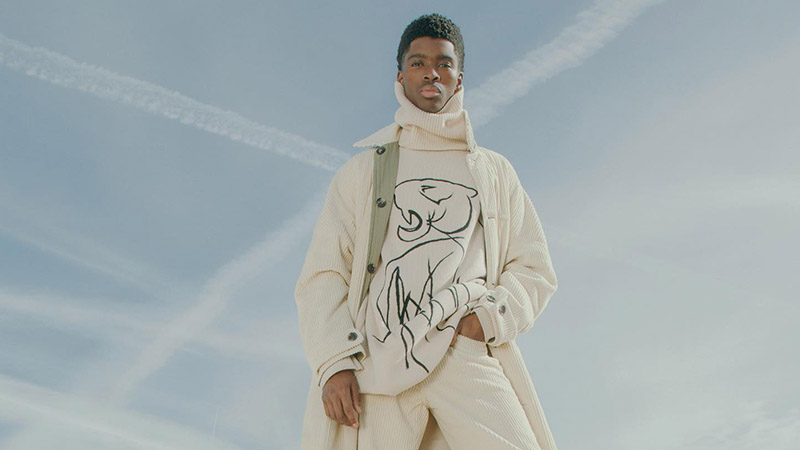 26. Dsquared2
Opt for a sports-style aesthetic with the collection of winter jackets for men from Dsquared2. The Canadian brothers behind the brand are Dean and Dan Caten. They combine exquisite Italian craftsmanship with inspiration from their homeland into every design. Enjoy lightweight, functional fabrics that keep you dry, as well as classic choices like studded leather, stretch wool, and gabardine. It's the ideal mix of contemporary high fashion and street-savvy vibes.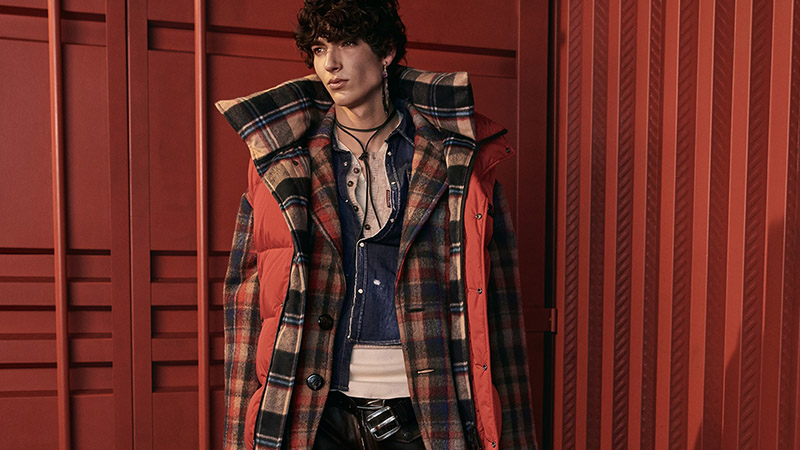 27. Y3
Y3 is the collaboration between sports brand Adidas and Japanese designer Yohji Yamamoto. The outcome is a mix of high fashion, tailoring, and advanced sports technology. If you're looking for an athletic aesthetic, it's a perfect choice. Track-inspired jackets, bombers, and windbreakers fit and flatter to keep you warm during the long, cold winter months.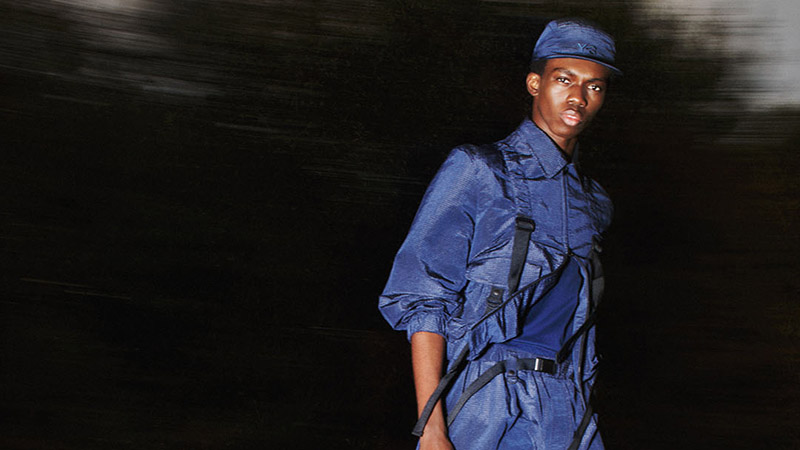 28. Jil Sander
Gents with unique and discerning tastes will appreciate the distinctive designs from Jil Sander. This namesake brand from the German designer is luxurious, minimalist, and refined. In line with this, the color palette focuses on earthy tones, along with classic black. Select tailored coats, oversized parkas, woolen styles, and shirt-style jackets.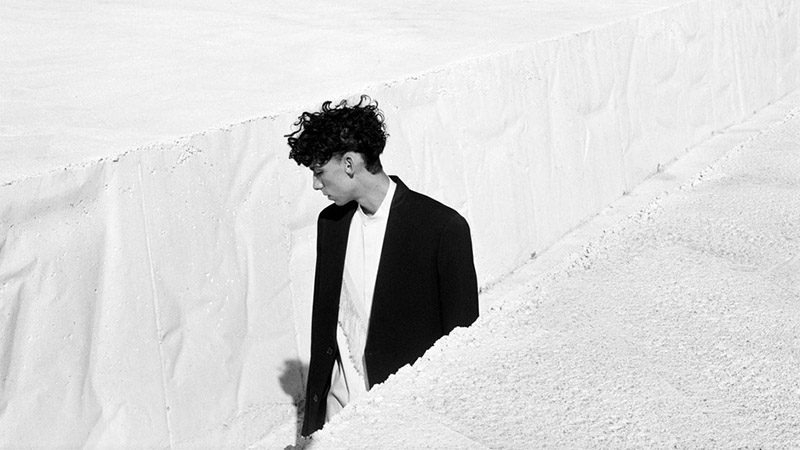 29. Barbour
Incorporate some British stoicism for winter with a men's jacket from 5th-generation family-owned company, Barbour. Established in 1894 in South Shields, England, the brand's headquarters remain there today. The signature feature in the range is the waxed jackets that come in an array of styles and colors to suit every man and every occasion. Beyond the waxed options, there are also quilted, waterproof, casual, and lightweight waxed jackets, as well as gilets (vests). Unlike other clothing companies, you can also deck your dog out in Barbour gear, from bedding to collars and jackets.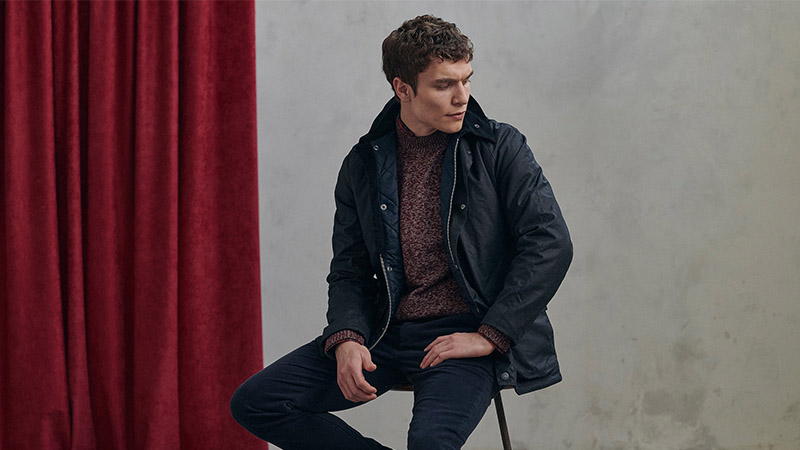 30. Canali
Italian brand Canali has been excelling in men's tailoring since 1934. Everything is made in Italy using artisanal know-how, expert craftsmanship, and exceptional attention to detail. Select from luxurious leathers and technical fabrics when it comes to the winter jacket options for men. There are stylish bombers, hooded overcoats, simple blousons, comfy quilted styles, and even raincoats. Many are water repellent or waterproof to keep you dry as well as warm.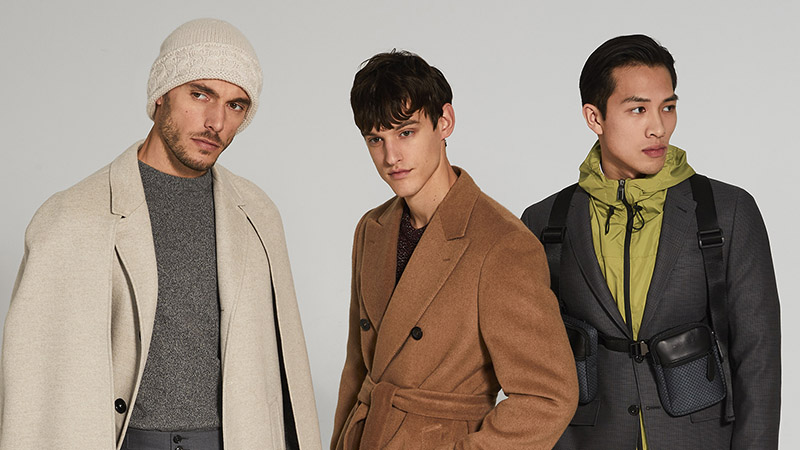 31. Hugo Boss
Keep it masculine and classic with a winter jacket from Hugo Boss. There's a design for every occasion. Wool-blend bombers are great for casual track style, while leather bikers are rugged and sexy. There are also options that look after the planet – recycled materials feature prominently in the designs. Finally, there are also excellent water repellent choices that will keep you dry from the rain and snow, so no matter what adventures you're on, you'll stay protected.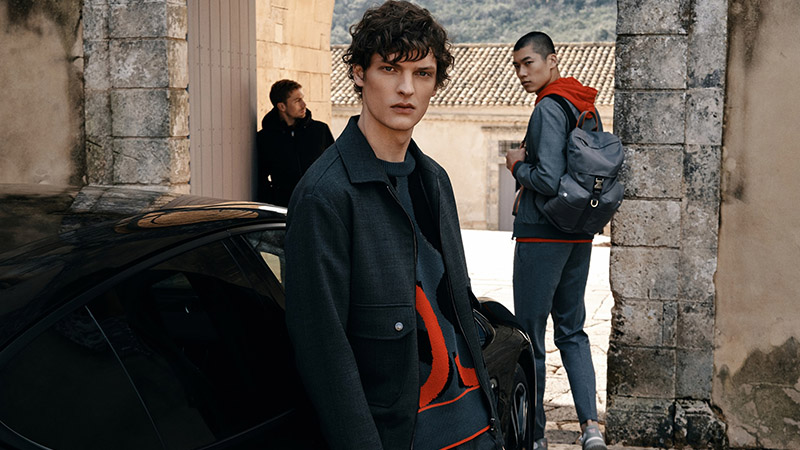 32. Saint Laurent
Enjoy a range of winter jackets for men from Saint Laurent. You can keep it dapper with a stunning wool tailored coat or throw on a water-resistant gabardine trench. There are also simple buttoned raincoats, satin bomber jackets, and raglans with colorful prints to add some tropical fun to grey winter days. This French fashion house has been excelling at modern and iconic pieces since its inception in 1961.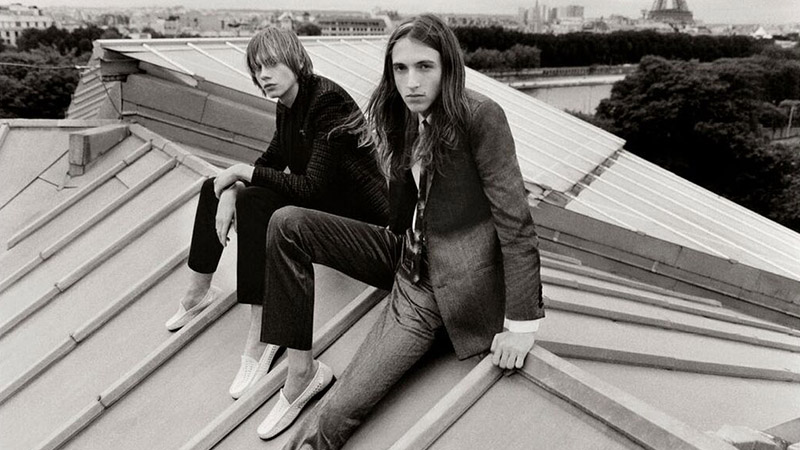 33. Burberry
Add some British luxury to your wardrobe with a winter jacket from Burberry. The brand has been around for over 160 years and is a leader in the luxury fashion industry. One of the most iconic looks from the brand is the famous Burberry check; however, it's also known for its trench coats and heritage prints. Select from parkas, trenches, bombers, Harringtons, puffers, carcoats, and more. Many are waterproof, while others feature technical aspects such as thermoregulation to keep you at the perfect temperature.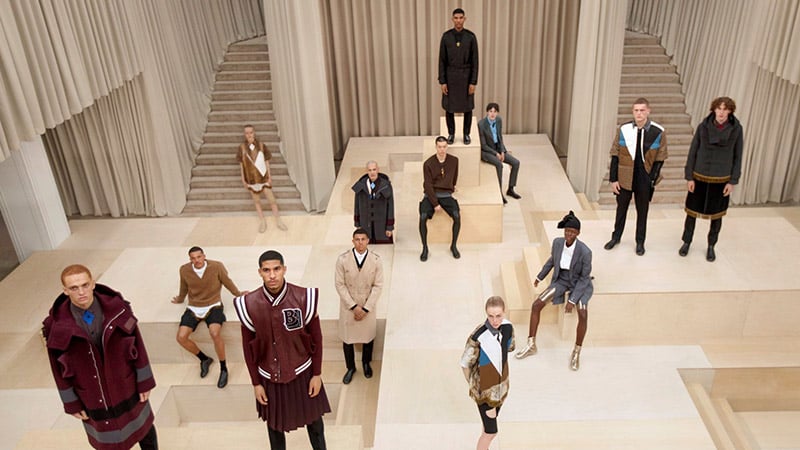 34. Off White
Choose a street-savvy winter jacket for men from Off-White to add a cool factor to your everyday wear. The man behind the brand is Virgil Abloh, who created a cult following with his use of color, cultural iconography, and quotes. The range includes a variety of fashionable jackets, including denim, varsity, track, bomber, blazer, windbreaker, and biker styles. All feature bold styling and the signature streetwear feel.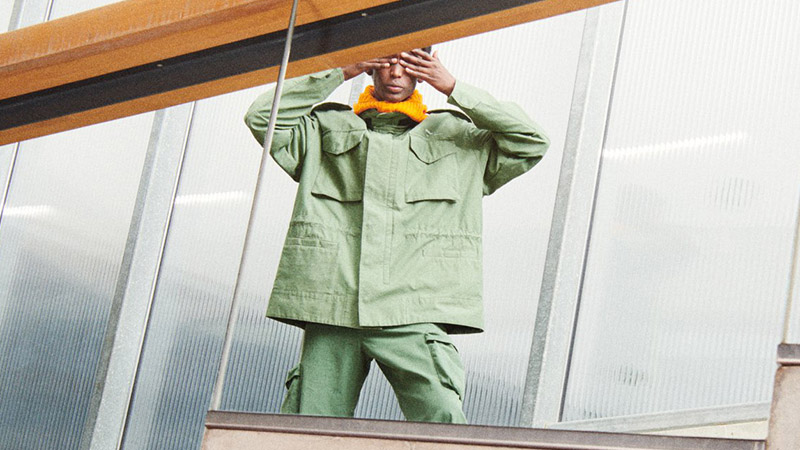 35. Amazon Essentials
Amazon is great for pretty much everything, including winter jackets for men. The selection also tends to be far more budget-friendly than other labels and brands, making it incredibly accessible. The Amazon Essentials range features all kinds of designs. These include puffer jackets, hooded fleece sweatshirts, waterproof hardshell styles, track jackets, bombers, and water-resistant softshell options.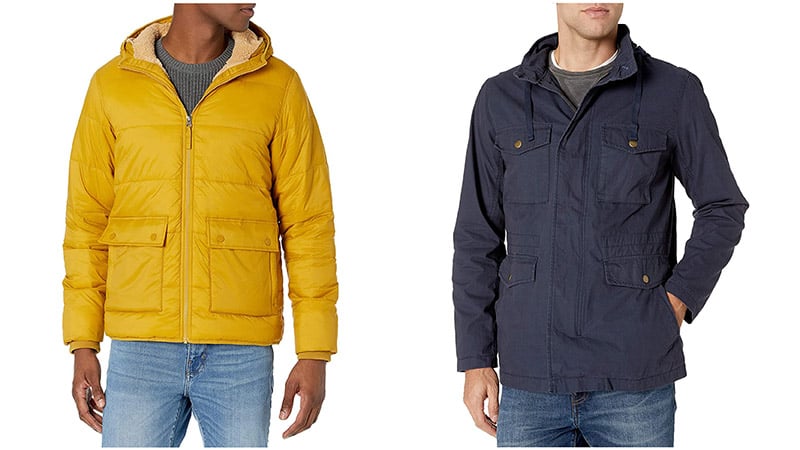 Winter Jackets Buying Guide
Gore-Tex
Gore-Tex is a revolutionary membrane that is both waterproof and breathable. It was originally invented in 1969. Nowadays, it's regularly used in technical and performance fabrics, especially for clothing designed for outdoor adventures. Using it in men's winter jackets is ideal because not only does it protect you from rain and heavy snowfall, it's also windproof, which keeps the bone-chilling cold out. Plus, the breathability ensures you don't get too hot and sweaty while all rugged up.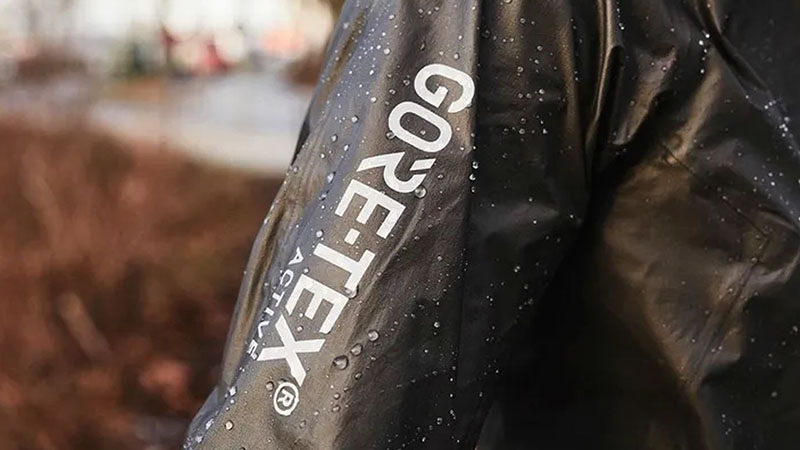 Coreloft
Coreloft is a lightweight, durable insulation that dries quickly and retains warmth, even when wet. The crimped polyester fibers trap air, preventing heat loss, and are hydrophobic, so they repel water. Together, these properties make it ideal for winter conditions, especially in the snow and rain. You'll stay warm, dry, and safe. Plus, it's lightweight and compresses down well, making it perfect for traveling, as it doesn't take up excess room in your bag. Find Coreloft in Arc'teryx products. This Canadian company is known for its high-performance outdoor equipment and innovation in alpine technologies. Similar insulation is available across other brands.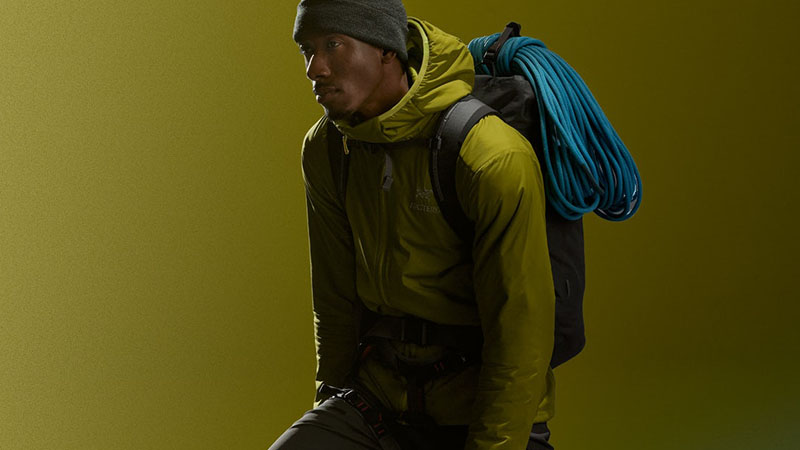 Down vs. Synthetic Insulation
There are pros and cons to both down and synthetic insulation. Down is a natural option, often made from goose or duck down. It's super soft, and it traps air between the fibers, keeping your body heat in. Plus is's incredibly light, compresses well for travel and packing, and has a long lifespan. However, it's not always breathable, can be expensive, and doesn't perform well in the wet. On the flip side is synthetic insulation. It uses human-made fibers to trap warm air, is relatively quick to dry or even hydrophobic, and is less expensive. Some synthetic insulation can be very high-tech, so this can reflect in the price, but also the performance. On the downside, it can be heavier, bulkier, and less durable. Neither one is necessarily better than the other, and the decision will come down to what activities you need to do in your insulated jacket.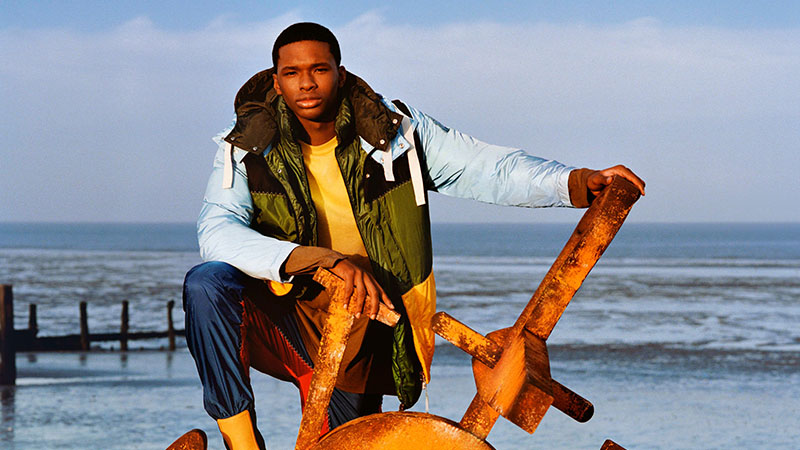 DWR
DWR stands for durable water repellant. It's a special coating added to garments, fabrics, and shoes to make them water-resistant. Consequently, water that comes into contact with the material will bead up and roll off, rather than sinking in. It's ideal for use on winter jackets to protect your clothing from absorbing moisture from rain or snow. DWR is applied during the manufacturing process or at home. Both types will need reapplication or reactivation over time with wear, as it becomes less effective. Some factory-applied treatments can be reactivated with heat via the tumble drier or an iron (though always check the manufacturer information first!). Alternatively, you can buy sprays or wash-through treatments for at-home use. Ideally, you'll restore your DWR every three to six months, depending on how often and in what conditions you're using the garment.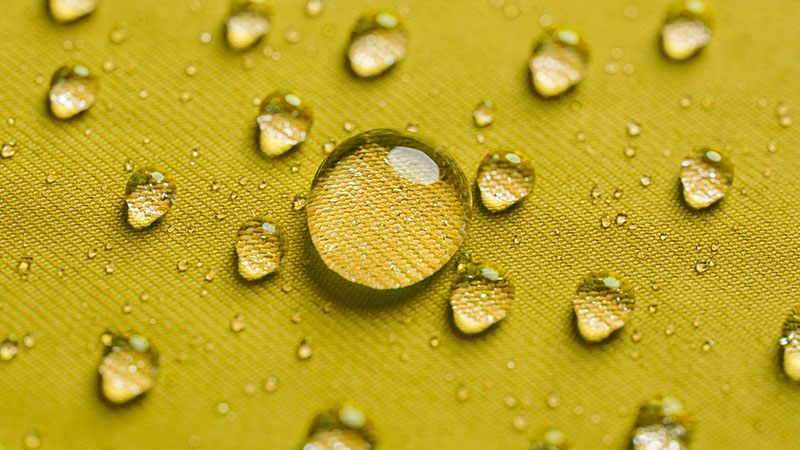 Down Fill Power
Down fill power is a quality rating of the down in your jacket. Essentially, the number indicates how many cubic inches one ounce of fully lofted (fluffed) down takes up. The rating comes from a standardized lab test, and the higher the number, the higher the quality of down. It means the clusters are larger and stronger, therefore trapping more air, and it will have a better warmth to weight ratio. It also means you'll be paying a premium. Ratings generally vary between 300 to 800, averaging around 500 to 600 for jackets. However, this number isn't an indicator of the fill weight or the origin of the down. When comparing overall warmth, you do need to consider these factors, in addition to the fill power.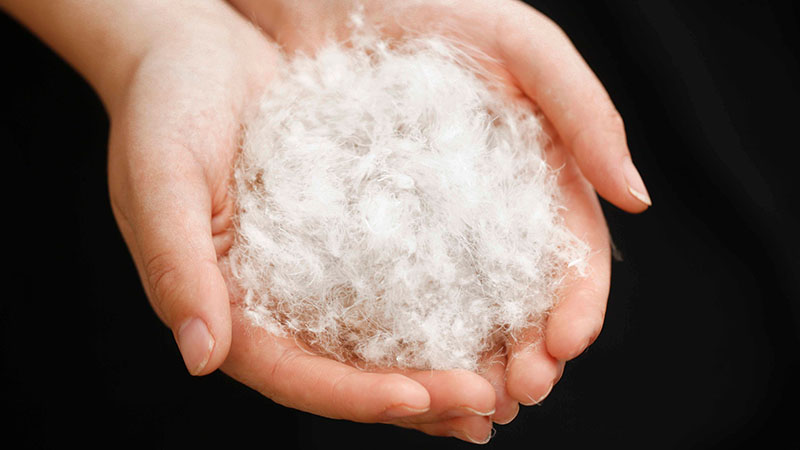 Hard Shell vs. Soft Shell
Just like hard and soft shell tacos, there's a time and a place for both hard and softshell jackets. Each serves as a type of outerwear to be layered over your mid and undergarments. Stiff and rigid hardshell jackets are designed to be weather and waterproof, protecting you from the elements. They're often durable, have sealed seams, and are breathable through either venting or the materials. Conversely, softshell jackets are made from stretchier, more pliable fabrics, making them better for mobility and comfort. However, they're generally only water-resistant, not waterproof. What you choose will depend on the activity you're undertaking and expected weather conditions. Softshells are great for casual and daily wear or for aerobic sports. Alternatively, hard shells are perfect for hiking, snow sports, fishing, and climbing.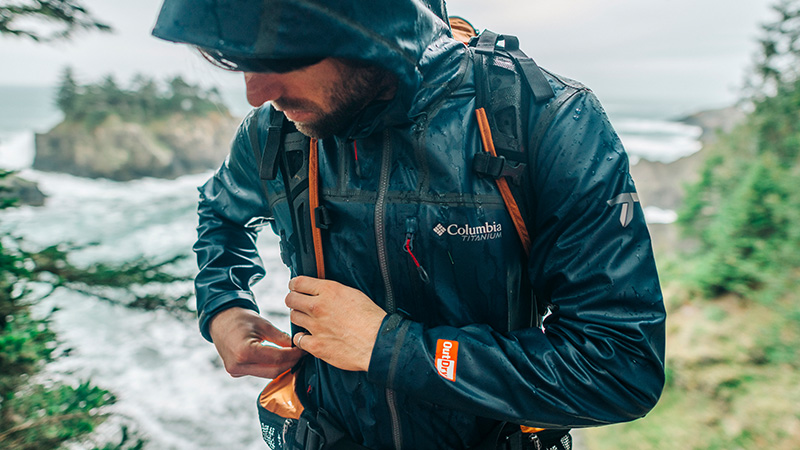 Water-Resistance vs. Waterproof
The difference between water-resistant and waterproof is the degree to which a jacket will keep rain and snow from absorbing into the garment and soaking through inner layers. Generally, water-resistant jackets have a DWR coating, letting water runoff more easily. However, they won't have sealed seams and can't withstand consistent heavy rain. Waterproof jackets are designed to persevere through more extreme weather. They will often feature an internal membrane, such as Gore-Tex, as well as DWR outers and sealed seams, keeping you nice and dry. This increased tech and protection does mean that waterproofing will also be more pricey. Like many other features, the level of water resistance you need will depend on your planned use for your jacket and expected weather. A water-resistant option is ideal for running errands around town. However, if you're off to hike a mountain in the snow, choose something fully waterproof.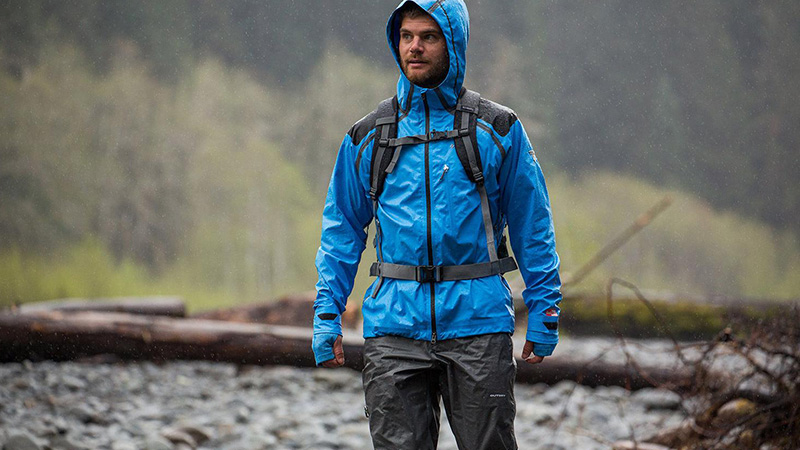 FAQs
What is the warmest winter jacket for men?
The warmest winter jackets for men will have excellent insulation and weatherproofing to protect you from the elements. Look for brands that design specifically for the outdoors such as The North Face, Carhartt, Patagonia, Columbia, and Moncler. However, keep your intended use in mind, if you're only running about town then more fashion-forward brands also have great designs that still use technical fabrics and cozy down or synthetic insulation.
Which type of jackets are best for winter?
The best type of jacket for winter will depend on where you're wearing it and for what purpose. If you spend a lot of time outdoors either working or adventuring, opt for styles intended for the outdoors. Hardshell jackets are ideal for protecting you from rain and snow, while soft shells offer plenty of flexibility and comfort. However, if you're just running errands about town, it's better to opt for a more classic cut, such as a trench coat, pea coat, or even a track jacket that better suits the urban lifestyle. Many fashion jackets still benefit from warm insulation and technical outers to protect you from the snow or rain.
Who makes the best winter jackets?
Some of the best winter jackets come from brands like Carhartt, Arc'teryx, Stone Island, Barbour, Columbia, Rains, and Patagonia.
SUBSCRIBE TO OUR NEWSLETTER
Subscribe to our mailing list and get interesting stuff and updates to your email inbox.