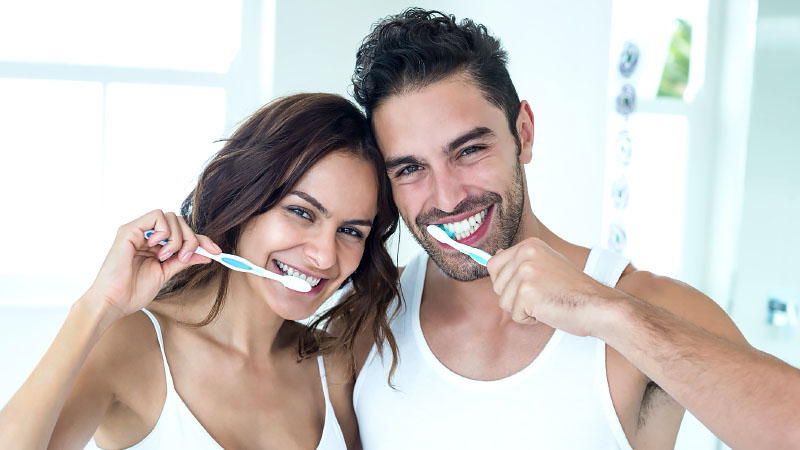 Flash your brightest smile, by incorporating a whitening toothpaste into your daily oral care routine. You can even buy our favorites online, so you don't have to leave the comfort of your home. The best results for both whitening and dental health come from twice-daily brushing. Use a soft-bristled toothbrush and make sure you're getting both your teeth and gums. Our list below is excellent for daily use and will have your pearly whites brighter in a matter of weeks.
1. Sensodyne Extra Whitening Toothpaste
Having sensitive teeth doesn't mean you can't take action in getting whiter, brighter teeth. Holes in the soft layers of dentin in your teeth lead directly to the tooth's nerves causing sensitivity and discomfort. Sensodyne Extra Whitening works to soothe and calm the nerves inside your teeth and provide long-last relief. Additionally, it gently polishes the teeth to remove set-in stains and prevent tartar build-up.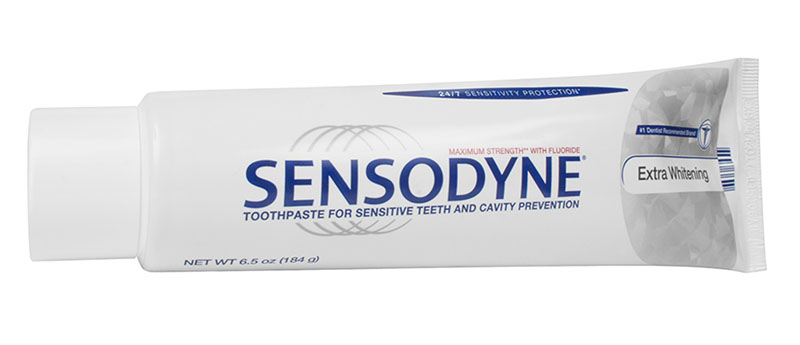 2. Colgate Optic White
Whiten your teeth inside and out with Colgate's Optic White Beauty. This toothpaste uses hydrogen peroxide to safely whiten deep-set stains below the surface of your teeth. Brush twice a day, for four weeks to see the reversal of five year's discoloration. Plus, enjoy long-lasting fresh breath with the refreshing icy mint flavor.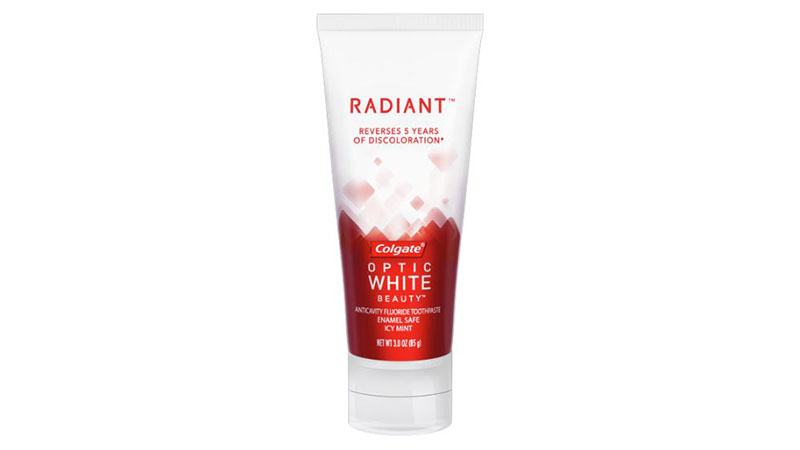 3. Jason Powersmile
Take a more natural approach to dental health and whitening toothpaste with Jason. The natural botanicals used in this toothpaste whitens without harsh chemicals or abrasives. Calcium carbonate and baking soda work to gentle polish and draw out stains. Meanwhile, the peppermint oil, with a splash of vanilla, leaves your breath minty and fresh. Finally, fight sugar acids that cause enamel damage with the addition of grapefruit seed and perilla seed extracts. Cruelty-free, gluten-free, and certified kosher, this toothpaste is perfect for the whole family.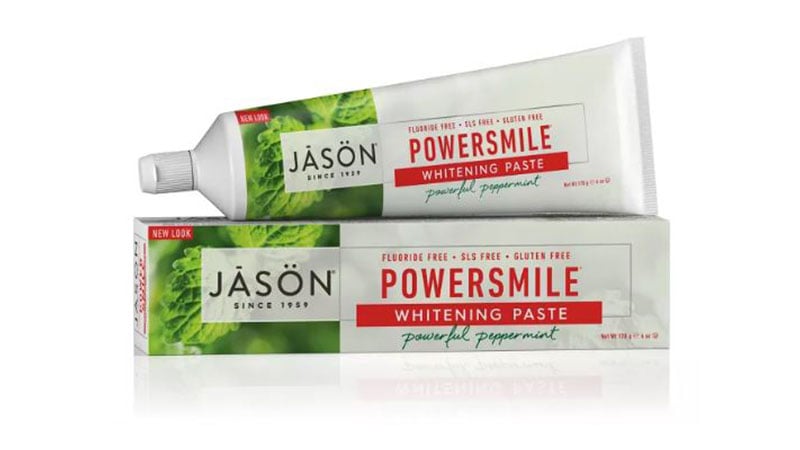 4. Supersmile Professional Whitening Toothpaste
This superhero for your teeth strengthens enamel, plus whitens teeth a massive 237% more than regular toothpaste. The active ingredient, Calprox, is a professional-strength product that gently lifts surface stains without attacking them with aggressive abrasives. At the same time, calcium, phosphates, and magnesium create stronger enamel, while sodium bicarbonate and fluoride protect. The refreshingly different rosewater mint flavor leaves you with fresh breath all day.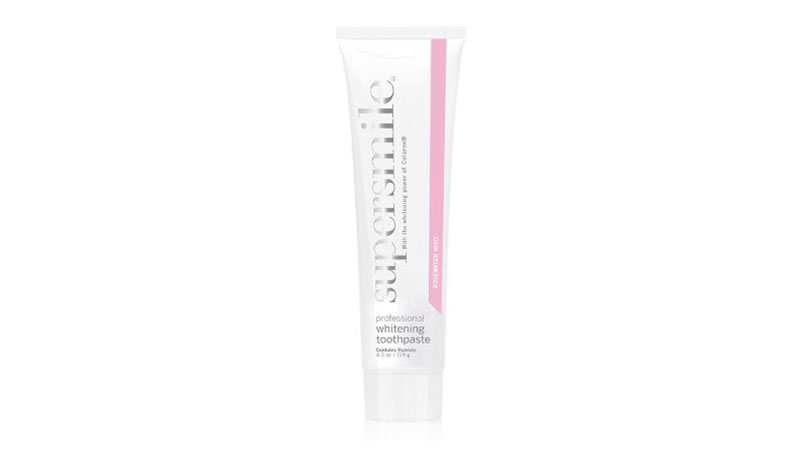 5. Toms of Maine Luminous White Toothpaste
Tom's of Maine is good for your teeth, and the environment. Embrace natural ingredients in the journey to a white smile. The Luminous White toothpaste uses clinically-proven, naturally derived ingredients and minerals for whitening, to remove surface stains and prevent cavities. Additionally, the tubes are recyclable, so they don't add to landfill, and 10% of product sales are donated to nonprofit organizations supporting health, nature, and education.

6. Dental Expert Activated Charcoal & Coconut
Fresh teeth and fresh breath are in order when you use the Dental Expert Activated Charcoal and Coconut toothpaste. The activated charcoal draws stains and bacteria from the teeth and mouth, while gentle polishing teeth and strengthening the enamel. Additionally, the coconut and peppermint oils assist in combating bacteria and leave you feeling minty fresh. The 100% natural ingredients are safe to use daily. The kit also comes with a charcoal toothbrush and tongue scraper to help get rid of food and bacteria on the tongue that brushing misses.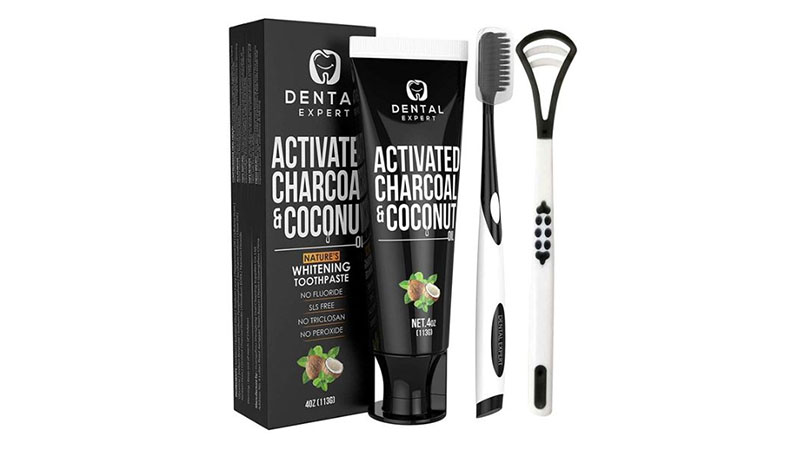 7. Crest 3D White
Level up the whiteness of your smile with this two-step program from Crest. Step one provides a deep, thorough clean to remove surface debris and food residue. Step two, gently polishes your teeth for a bright, radiant smile. Additionally, taking only two minutes total, with one minute of cleansing brushing, and one minute of whitening time, this two-step oral care routine is far from time-consuming.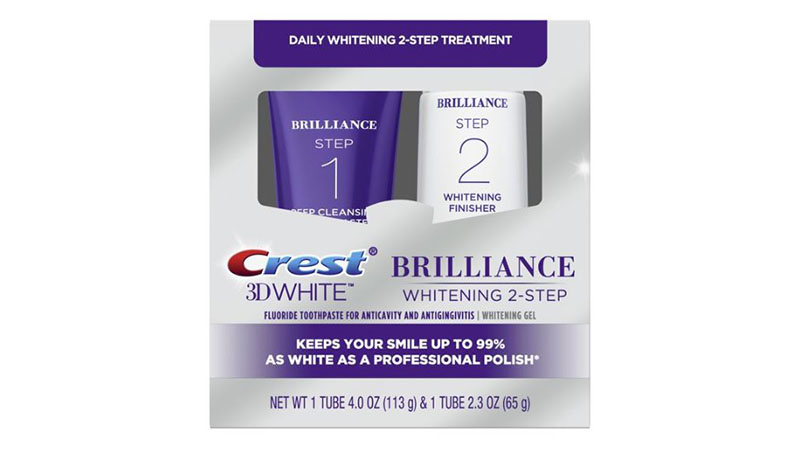 8. Luster Premium AM/PM Toothpaste
Switch your regular toothpaste for the Luster Premium AM/PM toothpaste, and your teeth could be three times whiter in three days. Use the morning paste for fresh breath and instantly whiter teeth throughout the day. Then, overnight, let the evening paste work its magic, removing deep stains and strengthening enamel. Flash your pearly whites in no time with daily use for best results.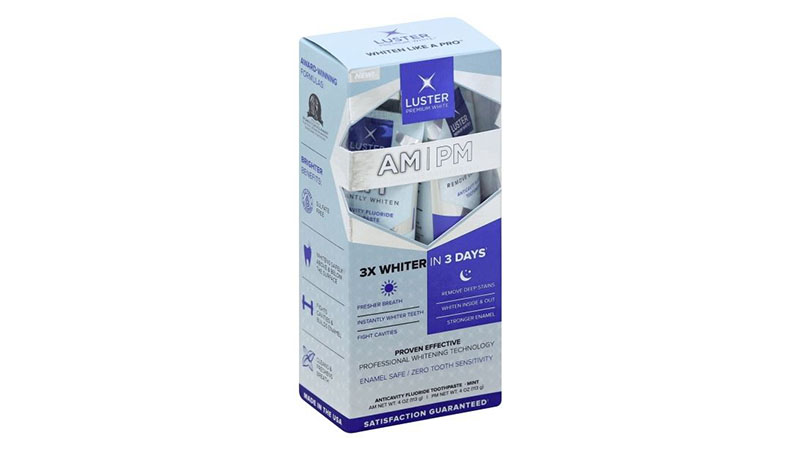 9. Hello Activated Charcoal Whitening Toothpaste
Hello's selfie-worthy black charcoal toothpaste gently whitens without the need for harsh chemicals. Using activated charcoal, fresh mint, coconut oil, and xylitol, this toothpaste cleans, polishes, removes stains, and freshens breath in one easy step. Just remember to rinse your mouth and sink thoroughly after brushing. Cruelty-free and Leaping Bunny Certified, Hello toothpaste is made in the USA.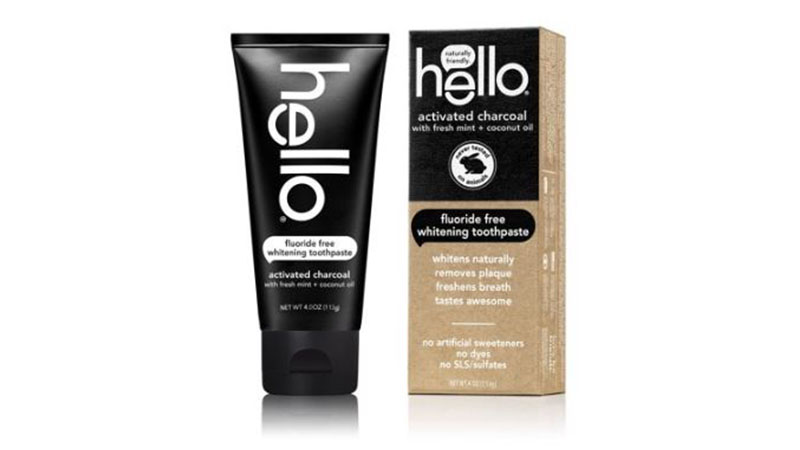 10. Parodontax Whitening Toothpaste
Whiten your teeth and improve your gum health at the same time with Parodontax Whitening toothpaste. Designed specifically to treat bleeding gums caused by gingivitis, this fluoride toothpaste kills bacteria, removes plaque, and maintains the seal between your teeth and gums. Additionally, it whitens teeth gently as you brush. The best results come from brushing twice daily, for at least two minutes, with a soft toothbrush, ensuring the brush gets to both your teeth and gums.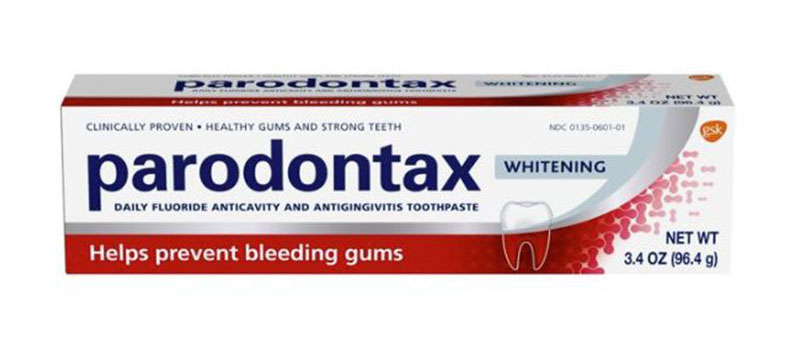 11. Bamboo Charcoal Toothpaste Bundle
Brighten the whole room with your smile when you use the Bamboo Charcoal Toothpaste. This toothpaste, made from entirely natural and vegan ingredients, looks after your oral health. Plus, it whitens your teeth. The activated coconut charcoal draws out stains, whitens teeth, and kills oral bacteria. Additionally, it changes the PH levels in your mouth to prevent cavities, gingivitis, and bad breath. This great value bundle pack comes with toothpaste, activated charcoal powder, and three wheat straw toothbrushes, which can be composted at the end of their tooth brushing life.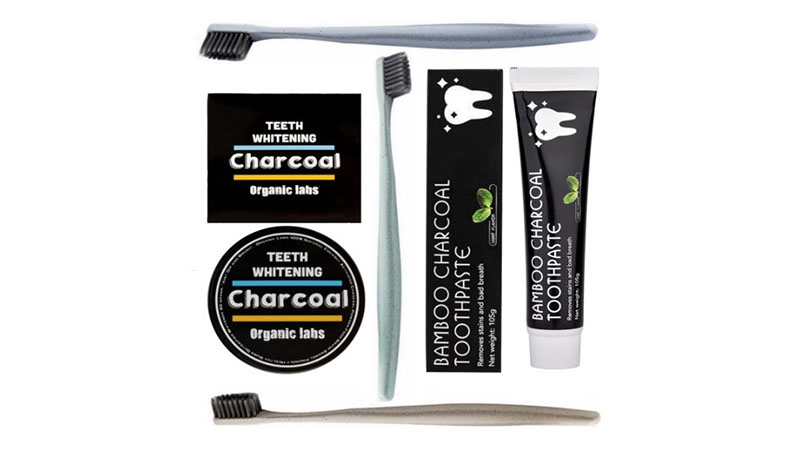 12. My Magic Mud Activated Charcoal Toothpaste
A far cry from the mud pies of kindergarten, My Magic Mud uses bentonite clay to take tooth whitening to the next level, naturally. Great for people with sensitive teeth, the activated charcoal toothpaste whitens teeth and prevents cavities. The charcoal and bentonite clay draw out stains, impurities, and toxins, while the xylitol prevents tooth decay. With no nasty chemicals, the formula is cruelty-free and vegan and uses only natural ingredients for simple, clean results.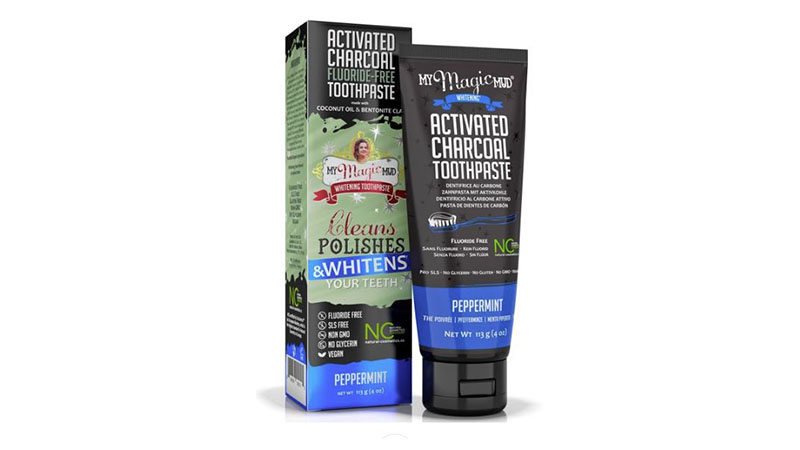 13. GO SMiLE Advanced Formula Teeth Whitening Gel
The Go SMiLE Advanced Formula Teeth Whitening Gel works with your toothpaste to whiten your teeth as you clean. Using your Go SMiLE Sonic Blue toothbrush, add a small amount of the gel, along with an equal part toothpaste, and brush as normal. The light in the toothbrush activates the whitening gel on contact, similar to LED tooth whitening tray kits. The gel works to rid your teeth of stains on the enamel, as well as in the dentin underneath.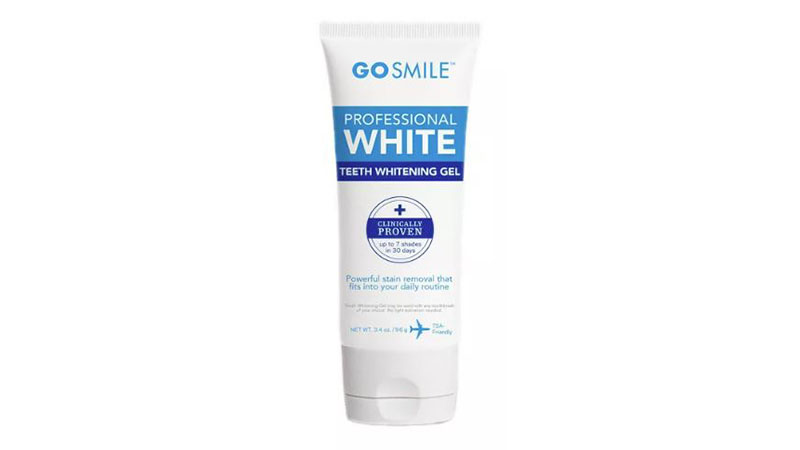 14. Rembrandt Intense Stain Whitening Toothpaste
Fight food stains and smile bright by using the Rembrandt Intense Stain Whitening toothpaste. Two different kinds of micro polishes buff surface stains off the teeth, whitening easily. Additionally, the tetra potassium pyrophosphate prevents future stain build-up, while sodium fluoride strengthens your teeth's enamel. As one of the first producers of whitening toothpaste, Rembrandt has over 30 years' experience in the teeth whitening game.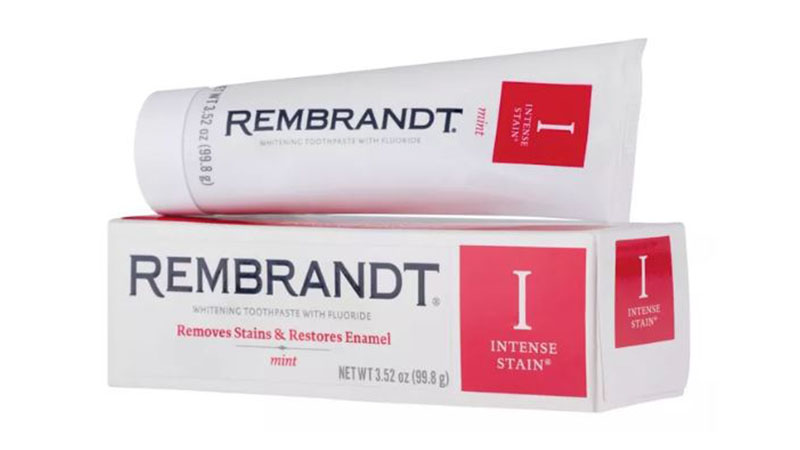 15. Arm & Hammer Advance Whitening Toothpaste
Baking soda combines with peroxide in this advanced whitening toothpaste from Arm & Hammer. The dental-grade baking soda gently polishes and neutralizes acids that cause decay. Meanwhile, the peroxide in the specially formulated paste provides extra whitening power, plus prevents future staining. Finally, you'll get the added benefit of cavity prevention and strengthened enamel from the addition of fluoride. Enjoy fresh breath with the Clean Mint flavor.

SUBSCRIBE TO OUR NEWSLETTER
Subscribe to our mailing list and get interesting stuff and updates to your email inbox.