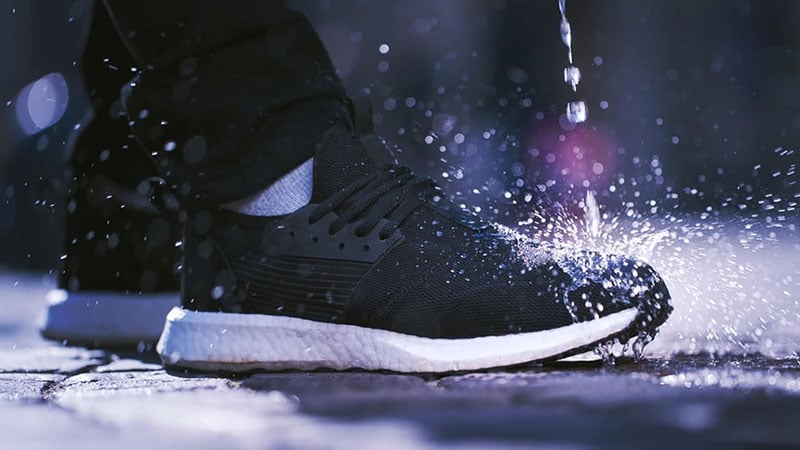 It can put a real dampener on your day when beautiful sunshiny weather turns into rain, and you're stuck with soggy, wet shoes from accidentally stepping in a puddle. However, you can avoid this situation by investing in a pair of waterproof shoes. Depending on where you live, your lifestyle, the regular weather conditions, and your needs, you can choose from options such as lightweight, stylish sneakers, all the way through to high-tech hiking shoes that you can cross rivers in. We've rounded up the best waterproof shoes for men. The list includes innovative new companies like Vessi and outdoor performance brands like The North Face and Timberland that have stood the test of time.
1. Allbirds
Since Allbirds launched in 2014, the company has been innovating with materials inspired by Mother Nature. The brand is synonymous with its use of ZQ Merino wool, sugar cane, tree fiber, recycled bottles, and TrinoXO. The unexpected material in their waterproof line, known as Mizzles is wool, which is treated with an eco-friendly water-repellent coating. The result is a soft, breathable, and exceptionally comfortable shoe that also keeps the water out. The Mizzles come in both a high and low-top style, complete with SweetFoam™ rubber soles and recycled plastic laces.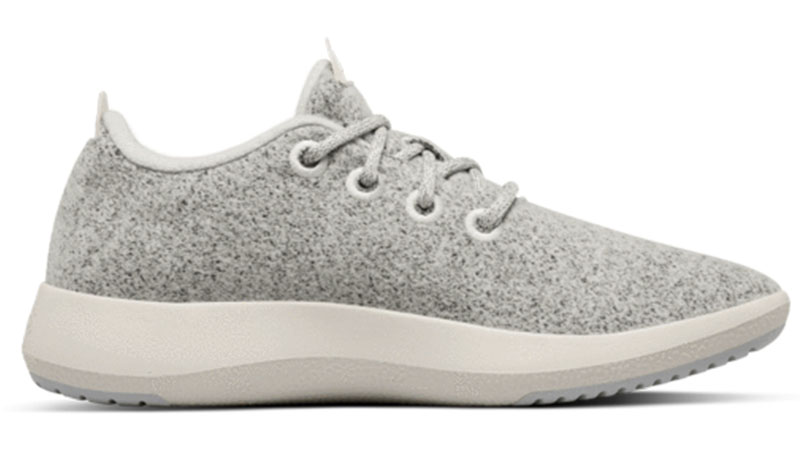 2. Aquatalia
The entire range from Aquatalia is waterproof, so you're not limited in choice. Established in 1994, the brand combines innovation with Italian craftsmanship to create functional, versatile, and beautifully wearable shoes. Its exclusive waterproofing starts in the tanning process, where the leather is coated in a state-of-the-art sealant. All stitched seams are then filled with a liquid sealant to stop water from getting in, yet maintaining breathability for comfortable all-day wear. Best of all, this process means that the leathers are also salt and stain resistant, so no matter the conditions you're walking in, these stylish shoes will last you for years.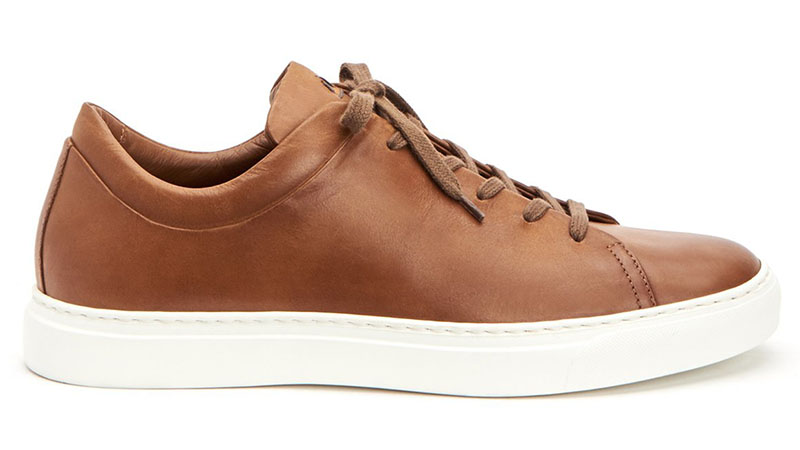 3. Camper
If you're looking for a unique shoe, then the creativity fostered at Camper is the ideal choice. They have a range of unique and innovative designs, some of which have been in production since the company's inception in 1975 in Spain. As each style gets refreshed, so does the technology. GORE-TEX now features prominently in the waterproof styles, including classics such as the Peu Pista, Helix, and Beetle. Setting the gold standard for water protection, GORE-TEX technology keeps your feet dry, even in heavy rain or snow, yet allows them to breathe.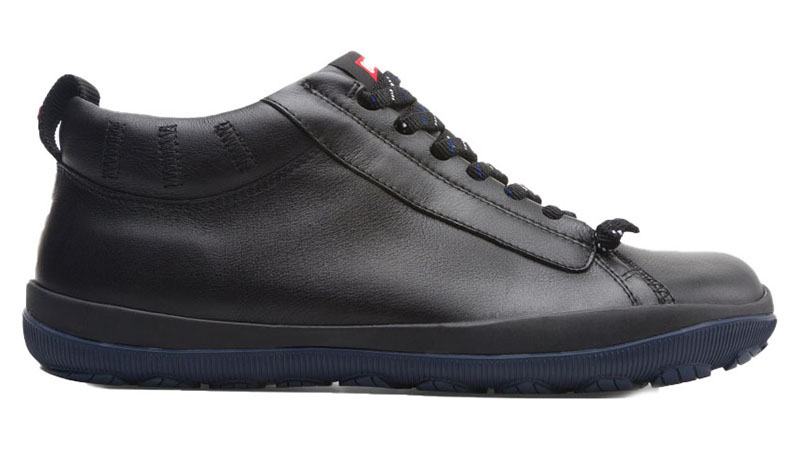 4. Clarks
Long-standing brand Clarks is a quiet achiever in the shoe world, bringing consistency, reliability, and trust to the table since 1825. They began with a pioneering slipper made from sheepskin cut-offs and have advanced to innovative shoe-making that incorporates the latest techniques and technologies. One of these developments is the introduction of GORE-TEX into their waterproof men's shoes. This means they now have a selection of styles, from moccasins to boots, which are all-weather ready designs that are wind and waterproof yet still breathable and comfortable. Plus, in the women's range, the brand has developed its own waterproof membrane, known as C-shell.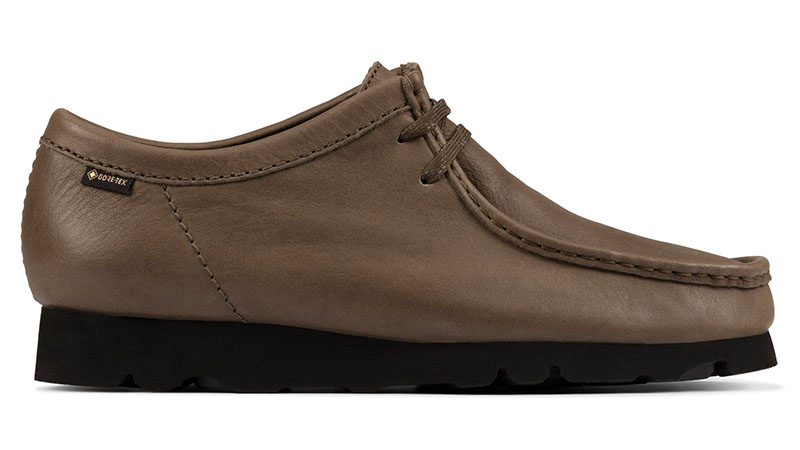 5. Cole Haan
While many brands offer casual waterproof styles such as sneakers and boots, Cole Haan also has waterproof versions of their iconic dress shoes. As such, it's the perfect office solution if your work location sees a lot of rain or snow. The ØriginalGrand Wingtip Oxfords are made with water-resistant Stitchlite™ uppers and ultra-comfortable GRANDFØAM footbeds. Of course, Cole Haan also has rugged boots and sneakers that also keep your feet nice and dry, many of which also have excellent tread so you'll walk confidently, even in the wettest conditions.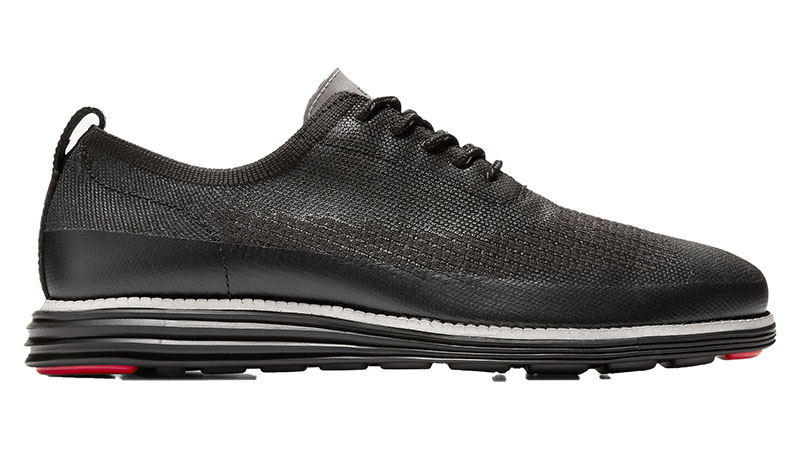 6. Columbia
It makes sense that as an outdoor leisure company, Columbia has waterproof shoes. After all, they were founded in 1938 to craft active lifestyle gear to get everyone outdoors and into nature. Their waterproof shoe technology is extensive, featuring Outdry, Omnitech, and Omnishield. Outdry gives you the most protection and uses single-piece technology that adheres a waterproof membrane to the shoes' exterior layer, making them impenetrable. Meanwhile, the multi-layered Omni-tech is breathable and waterproof, while Omnishield is perfect for everyday wear and repels liquid and stains. There are even more options when it comes to apparel, so Columbia is the ideal one-stop-shop for all your adventure needs.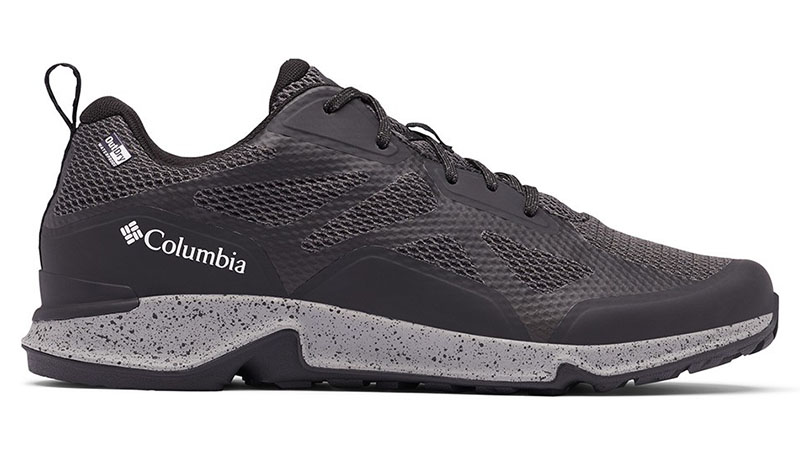 7. Converse
If you're finding your regular Chuck Taylors are just not standing up to the wear and tear and water staining, then check out Converse's line of waterproof shoes. These designs incorporate world-leading materials from GORE-TEX to create a waterproof shoe in their classic high and low-top styles. Besides the canvas options, there are also leather and winterized options that look dressier yet keep your feet dry and toasty warm. Consequently, no matter where you live, you can still kick it in style with a pair of Converse.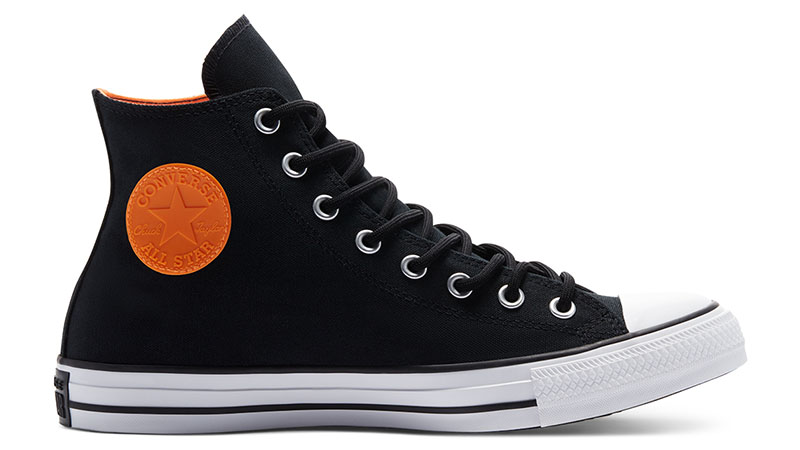 8. Merrell
Merrell is, without a doubt, one of the leading companies for hiking boots and outdoor shoes. They help you to tackle the elements and conquer your summits. Both GORE-TEX and M-Select DRY technology are used in different designs to allow the flexibility and function required for various activities. This results in a range of styles for both men and women that will keep your feet dry if you're heading out for a morning run or hiking a mountain. Of course, this technology is combined with other advanced elements such as Vibram rubber soles for durability and stability and M Select FRESH to eliminate odor-causing bacteria.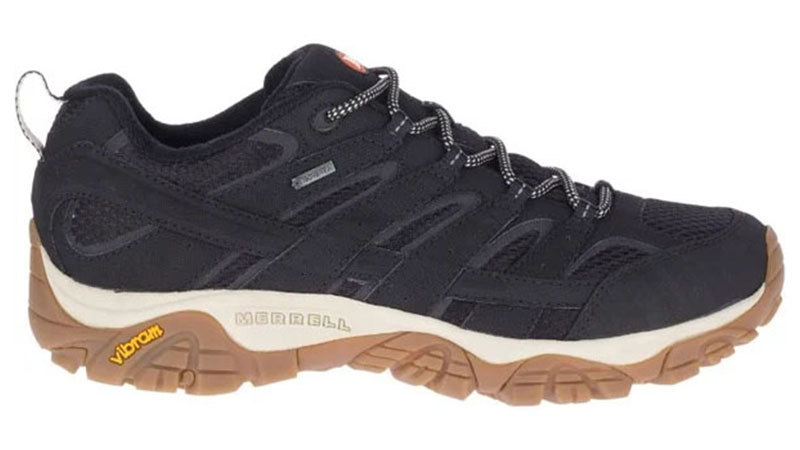 9. New Balance
Nothing slows a run down and dampens your spirit quite like a downpour of rain. However, American running giants, New Balance, can certainly help prevent wet feet with their range of waterproof shoes, including the Fresh Foam 880v10 GTX. These come with GORE-TEX materials incorporated into the design to keep water out yet still allow your feet to breathe and stay cool. Combined with the Hypoknit uppers, you'll still get excellent movement and flexibility where you need it most. New Balance has been mixing form and function to help athletes achieve their goals since 1906.
10. North-89
Founded in 2016, North-89 is a relatively young footwear company. Based in Stockholm, Sweden, the brand takes inspiration from the contrasting seasons and weather of Scandinavia. Each season has a new collection, which features materials and designs appropriate for the time. As such, in autumn and winter, you'll get waterproof, snow proof shoes to keep your feet warm, while in spring and summer, it's all about breathable, wearable sneakers in light summer colors. The range only has two principal shoes – No.1 and No.2, both of which are tennis-style silhouettes. Both options also have weatherproof styles available in the deep, broody winter colors.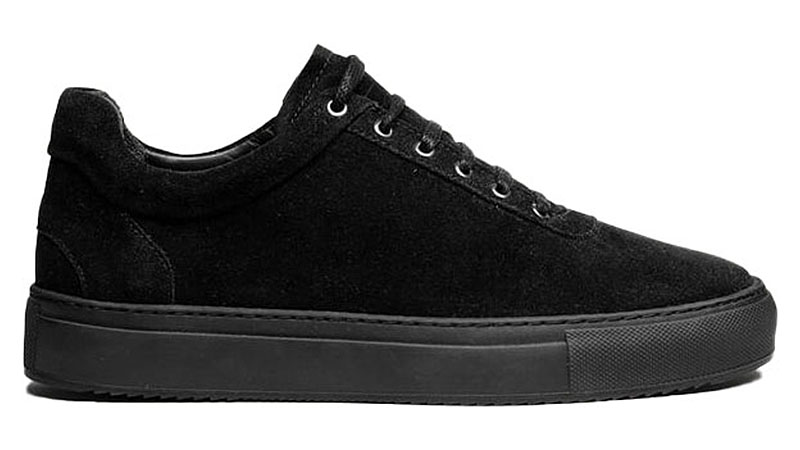 11. Nortiv 8
Conquer the outdoors with a pair of shoes from Nortiv 8. Regardless of your sport or activity, whether it's hiking, trekking, working, or traversing snow, there's a perfect style for you. The waterproof uppers keep your feet dry, warm, and protected from the elements. Meanwhile, the rugged construction is durable, yet has adequate breathability, cushioning, and support for comfortable, all-day wear.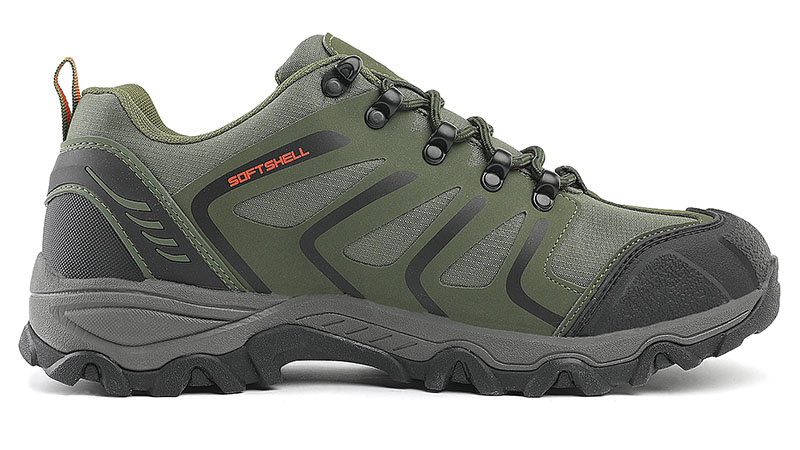 12. Rockport
Generations of shoe-making history come together at Rockport to combine the comfort of athletic shoes with the styling of dress shoes. Now, they've added an extra level of functionality by making part of their range waterproof. Choose from chukka boots, lace-ups, and walking shoes, all of which are protected using Hydro-Shield® technology. This prevents water from penetrating the leather and absorbing into it, which causes staining and moisture buildup in your shoe. Consequently, not only will your feet stay dry, the leather will last longer.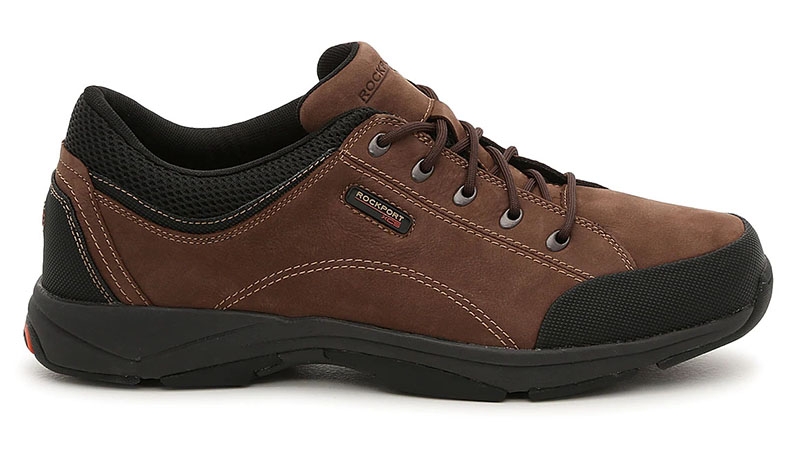 13. Sketchers
Gents on the go will appreciate the waterproof shoes from performance and lifestyle brand Skechers. It's well known for its active shoes and has more than 3000 styles for men, women, and children. When it comes to the waterproof options for guys, the focus is on performance footwear for specific sports and activities such as golf, hiking, and the workplace. The manufacturing process uses H2GO Shield protection and sealed seams, depending on the design.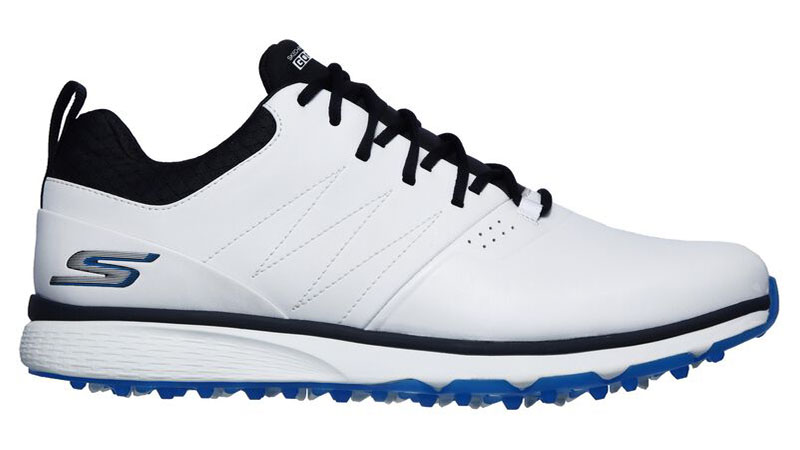 14. Sperry
The best part of Sperry's waterproof range of shoes is that you can select from different protection levels, depending on your needs. Whether your trudging through snow each day or only occasionally getting caught in the rain, there's a style to keep you warm, dry, and safe. While the brand is most well known for their boat shoes that they released upon their foundation in 1935, the waterproof styles are more focused on boots and full shoes. Select from chukkas, storm boots, duck boots, and even fleece or flannel lined tall boots for extra cold conditions.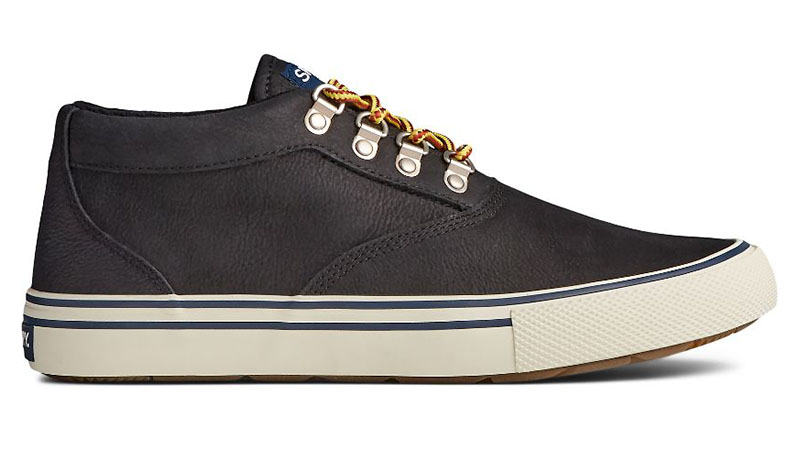 15. The North Face
The North Face is pretty iconic as an outdoor-wear company, so it's only logical you can purchase waterproof shoes from their range of sneakers and boots. Started in 1966, it's become a popular choice among sportspeople conquering mountains, slopes, the wilderness, thanks to the brand's intimate knowledge of the elements needed to survive and thrive in nature.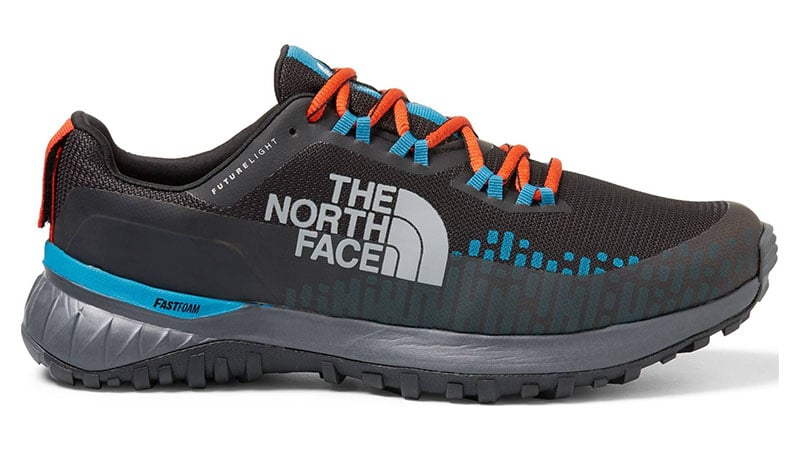 16. Timberland
The legendary desert boots from Timberland have always been waterproof, rugged, and durable. However, that technology has now been applied to other shoes in their range, including running, hiking, and daily wear styles. The brand uses various methods to achieve a waterproof finish, which includes materials, treatments, and processes. These applications start during tanning and extend to sealed seams and internal lining. One of the most advanced elements is the TimberDry™ waterproof membrane, of which 50% of its content comes from recycled plastic bottles. Not only are your feet kept dry, but plastic is also kept out of the landfill.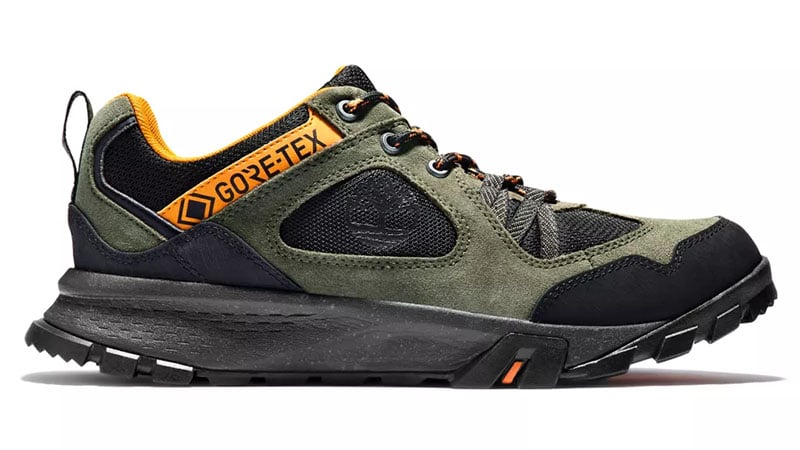 17. Under Armour
Under Armour has been dressing athletes for peak performance since 1996. The journey started with a sweat-wicking shirt and has moved into a full range of attire that has you covered head to toe. When it comes to your toes, keep them cool and dry by investing in a pair of runners that feature GORE-TEX. This breathable membrane is not only waterproof but flexible and comfortable, so you'll be able to tackle any terrain without a second thought. You'll also enjoy the advantages of other Under Armour technology such as Charged Cushioning® midsole and high-abrasion rubber traction outsoles.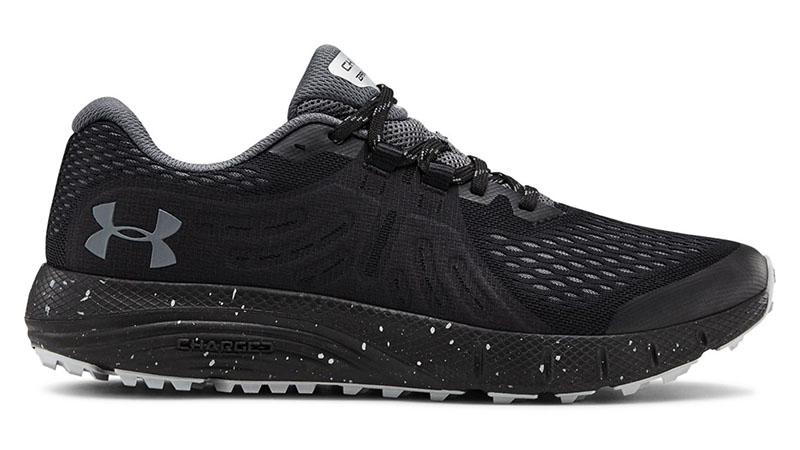 18. Vans
Keep your street cred intact and your feet dry with a pair of waterproof kicks from skate-brand extraordinaire Vans. The Californian brand has been producing skate-inspired styles since 1966. Their classic Sk8-Hi design now comes with water-resistant leather and suede uppers, as well as a snow-boot-inspired vulcanized outsole for extra grip and traction in wet conditions. There are also variations in the extra-performance focused UltraRange EXO HI MTE range with GORE-TEX included in the construction for even better protection.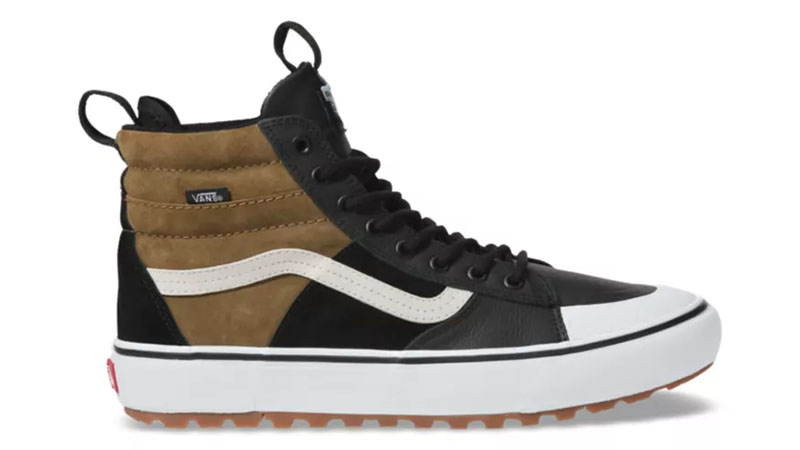 19. Veja
If you want to support a company that minimizes its impact on the planet by using recycled and vegan materials, Veja is an excellent choice. This French brand was founded in 2004, with the goal of only manufacturing with ecological components and ethical suppliers. When it comes to waterproof styles, the B-mesh used in the V-10 and V-12 is made from recycled plastic bottles to create a breathable but water-resistant upper. It looks similar to fabric meshes and works excellently with the leather panels and signature V on the side of the shoe.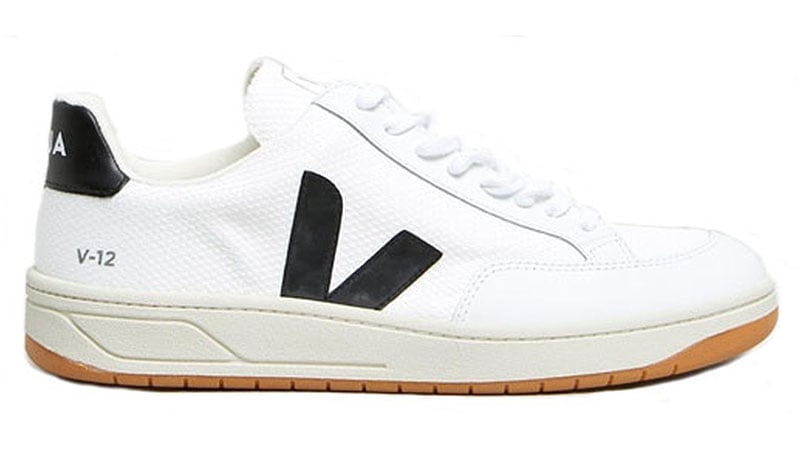 20. Vessi
Canadian company Vessi solved the need for different shoes for different weather occasions with their proprietary Dyma-tex fabric. The knit design is not only stylish and comfortable but also breathable and 100% waterproof. This means you never need to switch between rain boots and your casual shoes ever again. Unlike other companies, the waterproof component is incorporated into the knit rather than just a coating. Plus, it's completely vegan as well. Choose from four different designs — the Weekender, Cityscape, Everyday, and Everyday Slip-on. Each comes in a variety of colors, making it easy to incorporate into your wardrobe.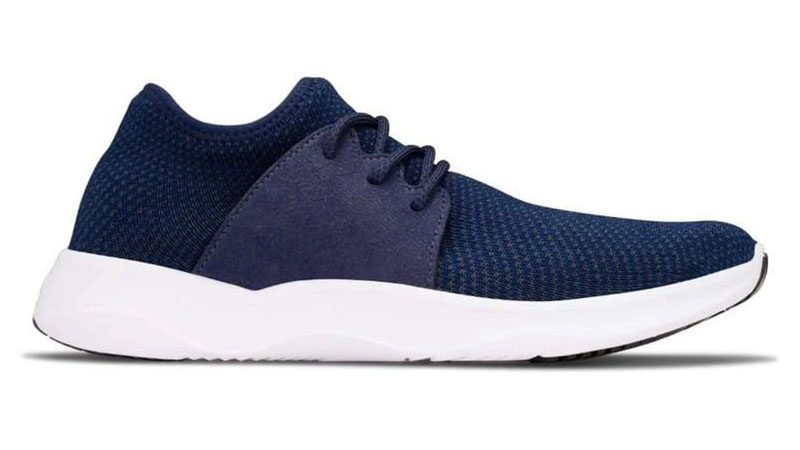 FAQs
What are the best waterproof shoes?
The best waterproof shoes come from brands like Vessi, Allbirds, Timberland, Columbia, The North Face, and Aquatalia. Each brand specifically designs waterproof styles to keep your feet dry. You can also look for companies that incorporate GORE-TEX into their styles.
How to know if a shoe is waterproof?
The best way to know if a shoe is waterproof is to do your research. Look for brands that specialize in waterproof styles or shoes that are designed for specific uses, such as hiking or trekking. Always read the product description and if in doubt, reach out to the brand before purchasing. You can also check for materials like GORE-TEX or other proprietary membranes, rubber, and neoprene.
Does waterproofing shoes really work?
Spray, and cream waterproofers can be a great way to protect non-waterproofed shoes, such as dress or casual styles. However, they're really best for protecting against spills and light rain by providing a protective barrier that prevents water from sinking in. You won't be able to submerge the shoe or subject it to liquid for long periods. It also requires regular reapplication.
Is weather resistant the same as waterproof?
Weather-resistant is not quite the same as waterproof. Generally, waterproof will give you better protection and not let any water in, regardless of any situation you find yourself in. On the other hand, weather-resistant can be perfect for light rainy days, but it's not impervious in harsher conditions.
SUBSCRIBE TO OUR NEWSLETTER
Subscribe to our mailing list and get interesting stuff and updates to your email inbox.