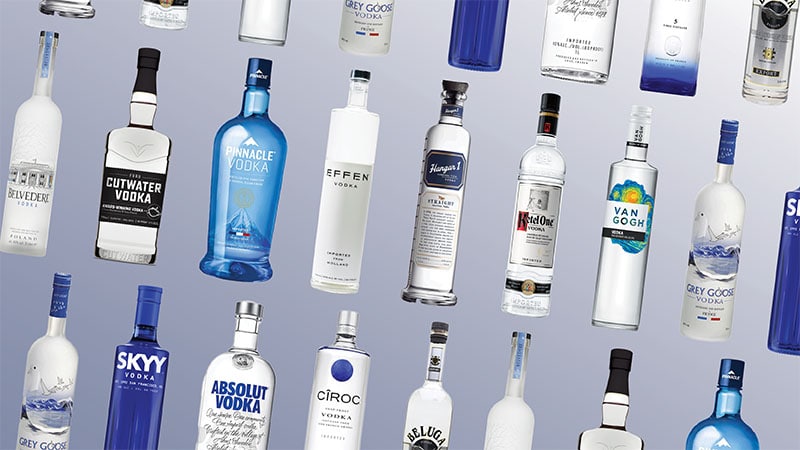 Vodka is one of the most popular spirits on the global market. It's incredibly versatile, thanks to being odorless and very neutral in flavor. As such, it's ideal for cocktails and mixers as it doesn't take away or distract from the other ingredients. However, you can also sip premium vodkas neat or on the rocks. In doing so, you might be able to pick up on some subtle and nuanced flavors that appear. The other versatile thing about vodka is producers can make it from pretty much anything. The most common bases are potatoes and grains like wheat or rye, which are distilled and blended with water, the other main ingredient. However, you can find vodkas made from grapes, honey, quinoa, apples, or even whey. Finally, there are also no geographical restrictions on vodka, so anyone in any country can produce this clear spirit.
Best Vodka Brands
1. Stolichnaya
The Stolichnaya journey began in Russia in 1938. Despite its Russian origins, the company moved production to Riga, in Latvia, in 1948, where it continues to this day. The original premium vodka uses wheat and rye in the mash, resulting in a classically styled drink with fruit peel aromas and a clean finish. In 1962, the brand released the first commercially produced flavored vodkas, with pepper and honey-herb varieties. Now, the flavored line-up is extensive. Select from classic fruits such as lime, raspberry, and peach, or opt for more unique styles like salted caramel or hot with a hint of smoke with spicy jalapeno heat. There's also a crushed line, which blends the premium imported Stoli® Gluten-Free Vodka with real fruit juice from pineapples, strawberries, and ruby red grapefruit.
Alcohol by volume: 40%
Proof (US): 80
Manufacturer: FKP Soyuzplodoimport; SPI Group in Riga, Latvia;
Distributor: Soyuzplodoimport; SPI Group
Introduced: 1901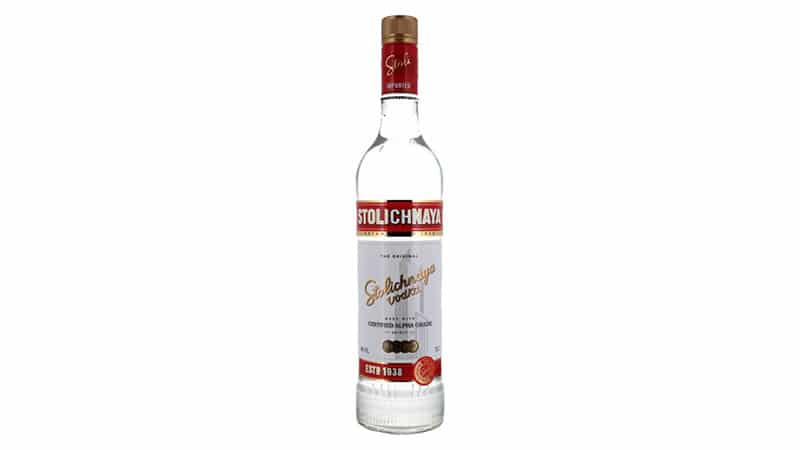 2. Belvedere
Belvedere's smooth yet complex super-premium vodka is made by nature. The recipe uses Polska rye, an ancient grain that imparts a distinct taste and character. It also uses pristine, purified water, drawn from an artesian well, located on the grounds of the distillery in Żyrardów, Poland. The final step is quadruple distillation by fire, resulting in nuanced flavors and velvety texture. This process represents 600 years of polish vodka-making tradition and is regulated by the strict Polska Vodka legal regulation. Beyond the original, Belvedere also experiments with the world of terroir, a concept generally reserved for wine and cognac. This comes in two releases — Smogóry Forest and Lake Bartężek, showcasing rye from single-estates in rural Poland. Lastly, there is also a small selection of flavored vodkas, including ginger zest, grapefruit, and citrus.
Alcohol by volume: 40%
Manufacturer: Polmos Żyrardów
Proof (US): 80
Introduced: 1993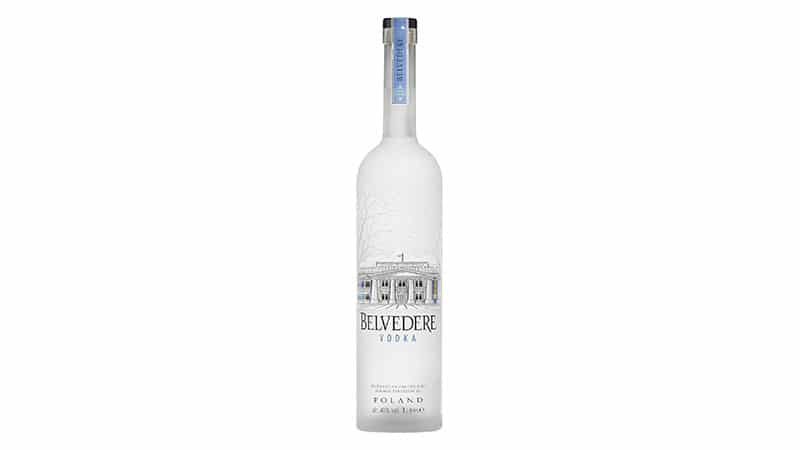 3. Absolut
Swedish vodka brand, Absolut, launched in 1979 in New York. Since then, it's become globally recognized as one of the leading producers of vodka. All the action happens in the town of Åhus, Sweden, the birthplace of the founder Lars Olsson Smith. Here the company grows the winter wheat used in the mash, draws purified waters from a deep, protected well, and distills using the continuous distillation method pioneerd by Lars. The outcome is a quintessentially Swedish vodka with a complex yet mellow character. Absolut is also known for its flavored vodkas, with pepper as the first flavored released for Bloody Marys. Now there are dozens of options, including passionfruit, rhubarb, and watermelon. Additionally, various limited edition releases over the years have featured unique bottle artwork inspired by fashion, music, ads, modern and contemporary art. Consequently, many of these have become collectors' items for aficionados.
Manufacturer: The Absolut Company AB (Pernod Ricard)
Country of origin: Åhus, Sweden
Introduced: 1879
Proof: 80 – 100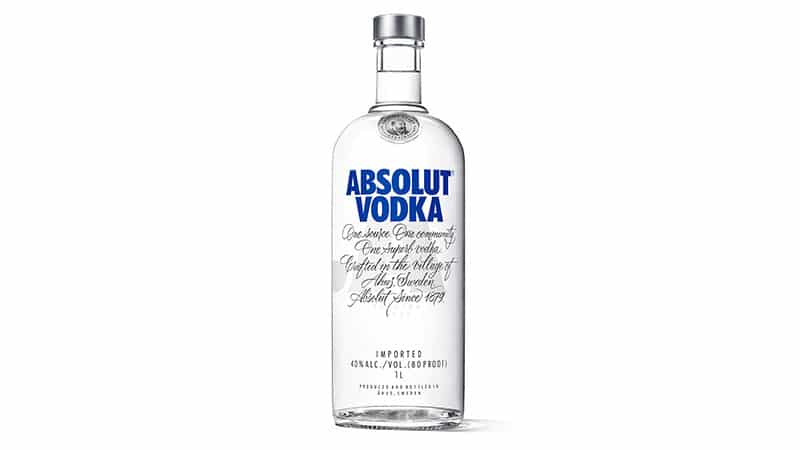 4. Grey Goose
French brand Grey Goose launched in the 1990s. Businessman Sidney Frank created the concept as a competitor to Absolut and sold it to Bacardi in 2004 after early success. The focus at Grey Goose is single-origin and traceability from crop to cork. The recipe uses Picardie winter wheat and natural spring water from Gensac-la-Pallue. One of the most significant differences with Grey Goose is single distillation, based on the idea that the ingredients dictate the purity, not the distilling. Also unique is the fact that every bottle gets washed with vodka, not water, and the corks soak in vodka. That way, the spirit is the only liquid ever to touch the inside of the bottle. In addition to the classic vodka, there's a selection of flavored, limited edition styles, plus the newest release, the infused Essences range, designed for sharing.
Manufacturer: Bacardi
Country of origin: France
Alcohol by volume: 40%
Proof: 80 proof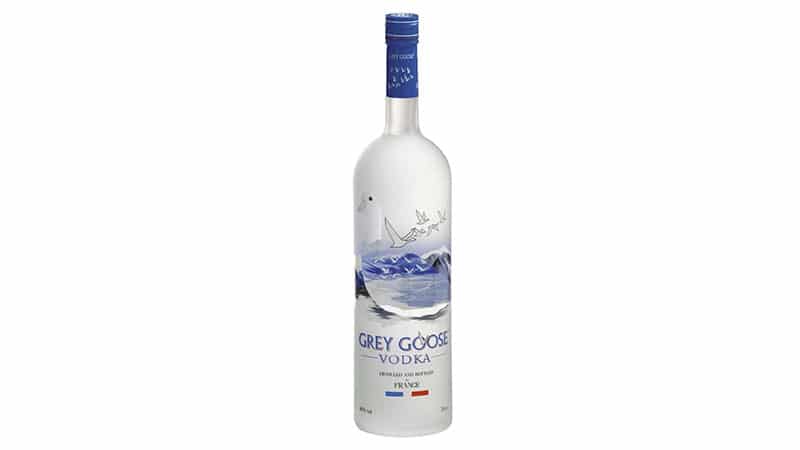 5. Russian Standard
It's an amalgamation of science, passion, technology, and craft at Russian Standard Vodka. The brand takes inspiration from scientist Dmitri Mendeleev, inventor of the Periodic Table, and whose philosophies led to identifying the perfect balance between water and alcohol. Russian Standard uses winter wheat grown in the black soils of the Russian Steppes and pure, soft glacial water from Lake Ladoga's granite basin. These components come together that the state-of-the-art distillery in St Petersburg, where they pass through a proprietary distillation process more than 200 times. The outcome is an ultra-clean, smooth, and clear spirit. Select from four expressions, including Russian Standard Vodka, Gold, Platinum, and Imperia, the last of which layer-filters through quartz crystal from the Ural Mountains.
Alcohol by volume: 40%
Proof (US): 80
Introduced: 1998 by Roustam Tariko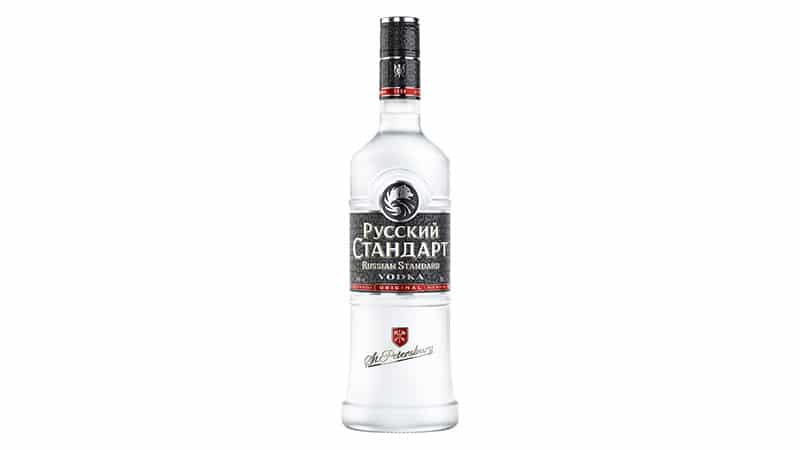 6. Hangar 1
America might not be the first country but comes to mind with vodka, but it is the home of Hangar 1. Based in Alameda, California, the focus is on small-batch production using pot-distilled viognier grapes and column distilled American wheat. The blend creates a beautiful balance with slightly floral aromas and light tasting notes of honeysuckle and pear. If you're looking for something more interesting, try one of their flavored vodkas. There are exotic options like Buddha's Hand Citron, Makrut Lime, Honeycomb, and Fennel. You can also get a taste of California with the rosé vodka that uses nearby rosé wine or Fog Point that converts Californian fog into freshwater that gets blended with the distillate for an extra crisp result.
Alcohol by volume: 40%
Distributor: Proximo Spirits
Proof (US): 80
Manufacturer: Proximo Spirits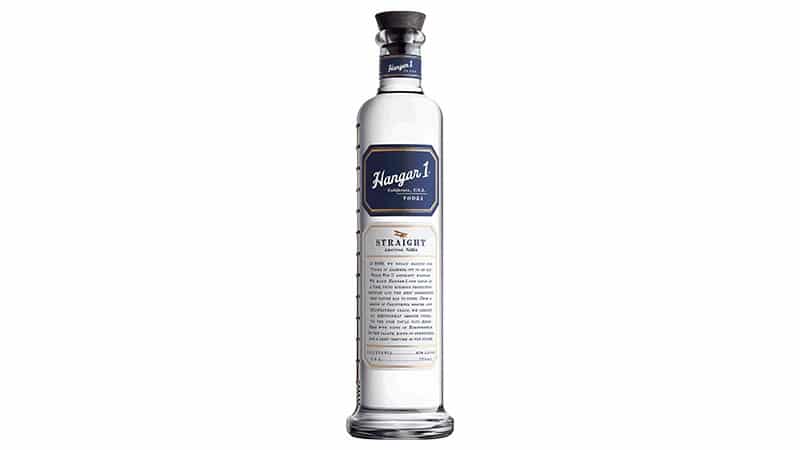 7. Ketel One
Ketel One Vodka launched in 1983 but has a long history in liquor under the Nolet Distillery that dates back to 1691. Its home base is Schiedam in the Netherlands. The original Ketel One Vodka uses European wheat and a combination of modern and traditional distilling methods. As such, it boasts fragrances of citrus and honey with a silky softness and long finish. Variants include Citroen, infused with four different types of lemons and two kinds of limes. Then there's Orange, featuring the crisp freshness of Valencia and mandarins, or the 325th Nolet Anniversary edition vodka that comes in a commemorative bottle.
Proof (US): 80
Manufacturer: Nolet Distillery
Introduced: 1983
Variants: Regular, Citron, Oranje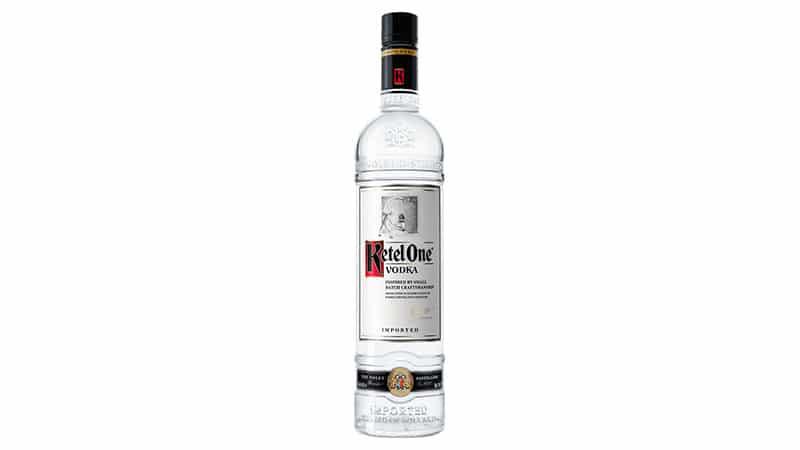 8. Van Gogh Vodka
Add some art to your liquor cabinet with Van Gogh Vodka. Just like the artist, Van Goh Vodka is based in the Netherlands, with third-generation Master Distiller Tim Vos at the helm. He uses European wheat sourced from the Netherlands, Germany, and France for a layered and well-balanced taste. The vodka goes through multiple distillations for extra purity and smoothness. Choose the original, or opt for a flavored spirit, which employs an all-natural double infusion process for a bright, vibrant flavor. Try cool peach, Dutch caramel, double espresso, pomegranate, acai-blueberry, or melon, among others. Check out the website for an array of creative cocktails, including the Van Gogh Starry Night Sparkler, a Churr Gogh, or Luck of the Dutch.
Owned by: Luctor International
Produced by: Distillery Cooymans International
Introduced: 200o
Country of origin: The Netherlands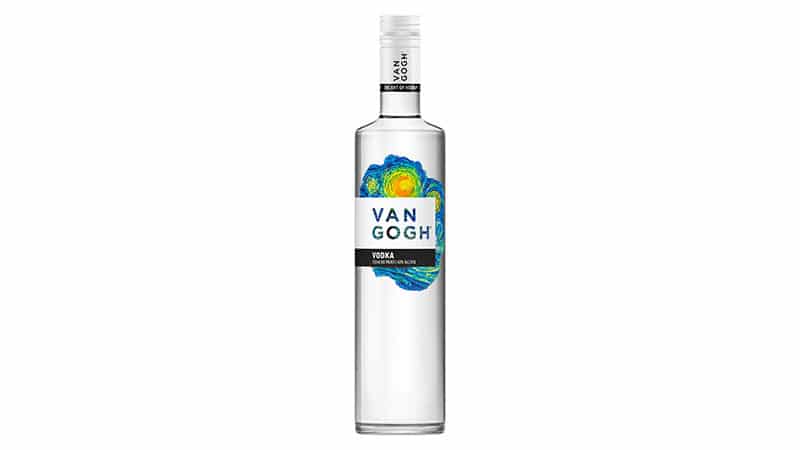 9. Ciroc
Unlike many other vodkas on this list, Ciroc is an eau-de-vie style vodka that uses French grapes. It's clean, smooth, vibrant, and takes inspiration from the laid-back, playful vibes of the South of France. Jean-Sébastien Robicquet, who has a long family history in winemaking, founded the brand in 2003. The vodka goes through four distillations in column stills before a final distillation at the historic Distillerie de Chevanceaux. This, combined with the grapes, gives it the iconic fresh citrus taste. Plus, there are some luscious flavor variations also available. Try the pineapple in a mojito, coconut in a julep, or vanilla in a Circo-Star Martini. There's also a limited edition White Grape and Summer Watermelon, which is fantastic in a frosé.
Manufacturer: Diageo
Proof (US): 70-80
Introduced: 2003
Country of origin: France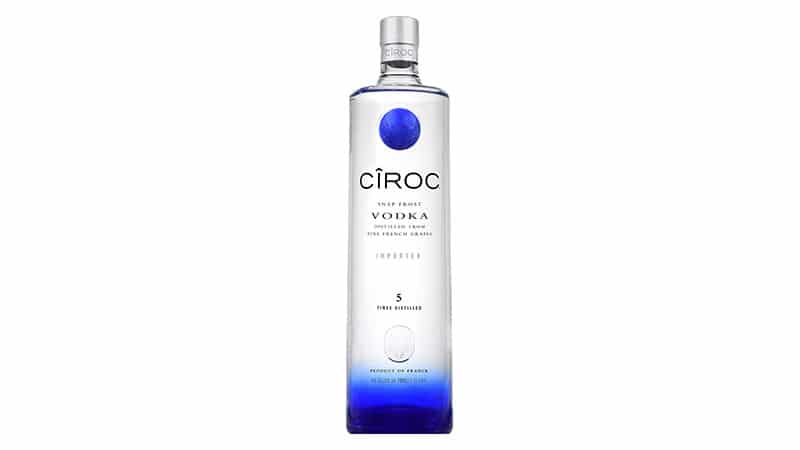 10. Pinnacle
Select from a range of unflavored and flavored vodkas with Pinnacle. There's the award-winning original and a 100 proof option, and a selection of over 30 tasty options like peach, coconut, red berry cherry, ruby red grapefruit, cake, chocolate whipped, and habanero. Then there are also two Light and Ripe variations that have fewer calories and come in Guava Lime or Apricot Honeysuckle. The vodka is distilled in France using French wheat before being exported for bottling in the United States.
Manufacturer: Beam Suntory
Introduced: 2002
Country of origin: France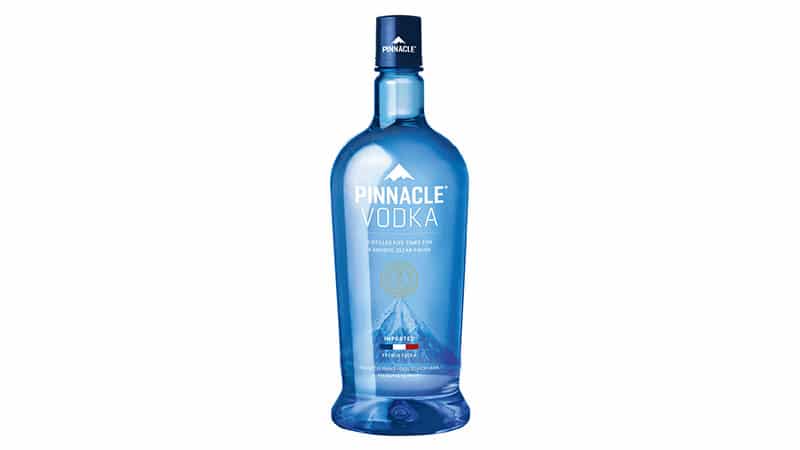 11. Skyy
Skyy is another American vodka produced in San Francisco. Inspired by the city's forward-thinking mindset, the company pioneered a quadruple-distillation and triple-filtration process. There's also a team of specialists on board, including a water sommelier, a chemist, and an expert bartender. Enjoy extra character in the spirit thanks to water enriched with Pacific Minerals that lends a subtle salinity and minerality to the end product. The original Skyy Vodka is perfect for a vodka soda garnished with a grapefruit twist. However, if you want something even more flavorful, opt for one of the infused options. There's blood orange, citrus, pineapple, and watermelon. Each brings a unique perspective to classic cocktails or creative inventions.
Manufacturer: Campari Group
Country of origin: United States
Introduced: 1992
Proof (US): 80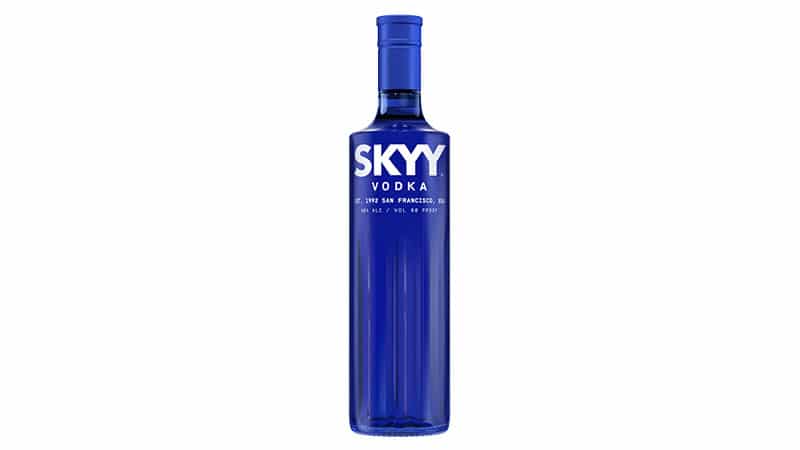 12. Crystal Head
Crystal Head vodka is perhaps one of the most recognizable spirits because of its distinctive skull-shaped packaging. The brand is the brainchild of actor Dan Aykroyd and artist John Alexander, and creativity is at the heart of everything they do. There are three products in the range. The original uses Canadian corn, distilled four times, filtered through semi-precious crystals known as Herkimer diamonds, and blended with glacial water from the distillery's home in Newfoundland, Canada. It boasts a silky smoothness and sweet, creamy finish. The second variety is Aurora, which uses English wheat, resulting in a dry, clean, and warming finish, perfect for winter nights in the Aurora Circle. Finally, Onyx features Mexican Blue Weber Agave as the base and comes in a luxurious black-finish bottle.
Alcohol by volume: 40%
Proof (US): 80
Manufacturer: Globefill Inc
Colour: Colorless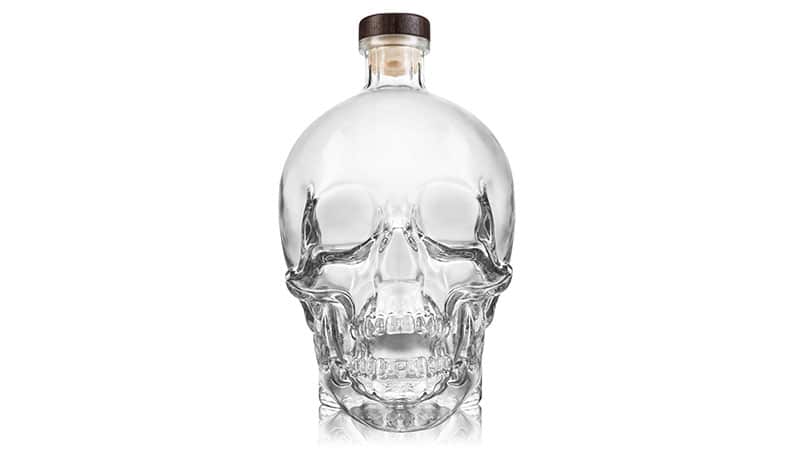 13. Hunter Distillery
Hunter Distillery is an Australian producer and the only certified organic distillery in New South Wales' Hunter Valley wine region. The European-style Premium vodka boasts a slightly sweet finish with notes of vanilla. It's five times distilled, then triple filtered through charcoal for the ultimate smoothness, and has won multiple awards. Beyond the Premium, you can also select from a range of flavored vodkas. Choose classic options such as raspberry, lime, and vanilla, or enjoy a uniquely Australian taste with lemon myrtle. If you don't mind a bit of spice, try the chili vodka infused with extra hot Thai chilis. Then, for the true hotheads, there's the elegantly named Hot In & Out Chilli Vodka, which uses Carolina Reapers. It packs such a punch you can only get it in 100-milliliter bottles!
Alcohol by volume: 40%
Manufacturer: Hunter Distillery
Proof (US): 80
Country of origin: Australia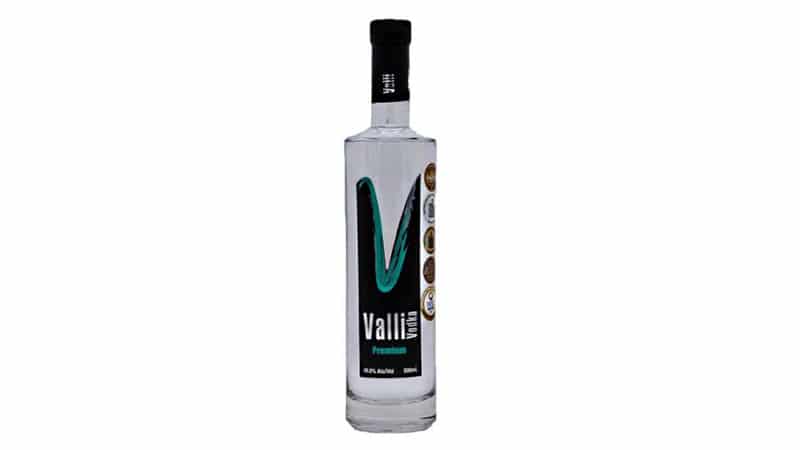 14. EFFEN
Unlike the Soviet-inspired or elaborate aesthetics of competitors, it's the clean branding and styling of EFFEN that catches your eye. The brand partners with the world-renowned Hooghoudt distillery to create a modern and inspired vodka. It's chill-distilled and carbon filtered for a smooth, distinctive taste, free of impurities. The fresh and clean original vodka sits at the heart of the range with its crisp white label. However, it also comes in a Pride 365 bottle that contributes to Allies in Art. This non-profit organization supports artists who identify as BIPOC, women, and LGBGTQIA+. If you're looking for something a bit different, you can also choose from a selection of flavored vodkas. Options include black cherry, yuzu citrus, raspberry, rosé, cucumber, blood orange, and green apple.
Alcohol by volume: 40%
Manufacturer: Effen
Proof (US): 80
Country of origin: Holland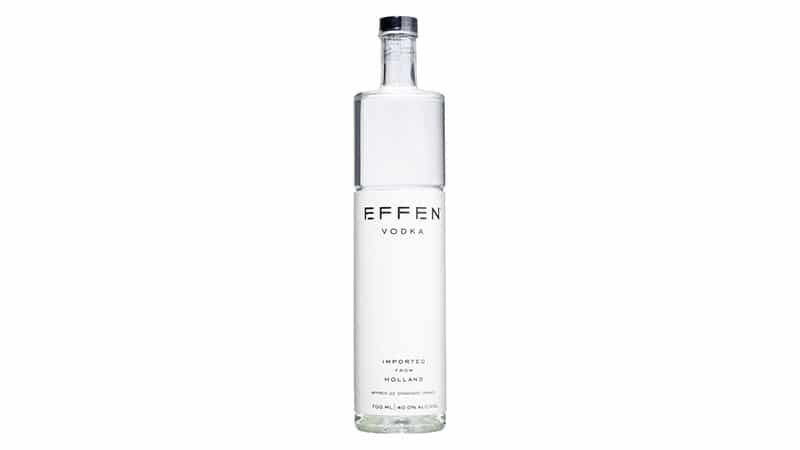 15. Poliakov
Indulge in a well-priced yet smooth vodka with Poliakov. It uses traditional Russian distilling techniques, starting with the softest wheat grains. The mash is then slow triple distilled for purity and clarity before a specialist filtration leaving behind the perfect balance of character and freshness. Other than the original, there's also a selection of naturally flavored vodkas. This includes mandarin, green apple, cranberry, lemon, caramel, strawberry, and peach, which are perfect cocktail mixers.
Alcohol by volume: 37%
Manufacturer: Poliakov
Proof (US): 74
Country of origin: French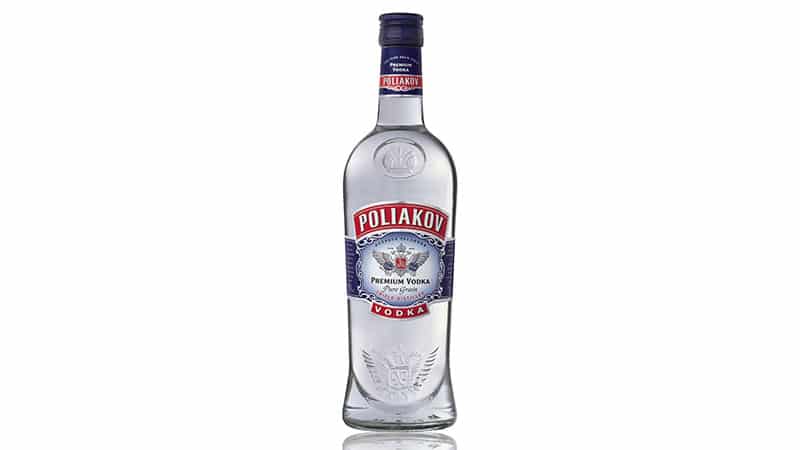 16. Cutwater
If you're into craft spirits, then Cutwater is the brand for you. Founder and master distiller Yuseff Cherney took a hobby and turned it into an award-winning spirit distillery with a range of liquors, including vodka, rum, gin, and whiskey. He's driven by an experimental nature and a commitment to excellence. The vodka range has four variants. The original Fugu vodka uses the finest corn-based grains, distilled six times, then filtered 15 for the purest bottled perfection. Then there are three flavored options, including horchata, spicy habanero, and hibiscus, which feels like an endless summer with a floral aroma and citrus taste. You can also sample the vodka in the range of canned cocktails with styles like vodka mule, white Russian, and Long Island iced tea.
Alcohol by volume: 40%
Manufacturer: Cutwater
Proof (US): 84
Country of origin: USA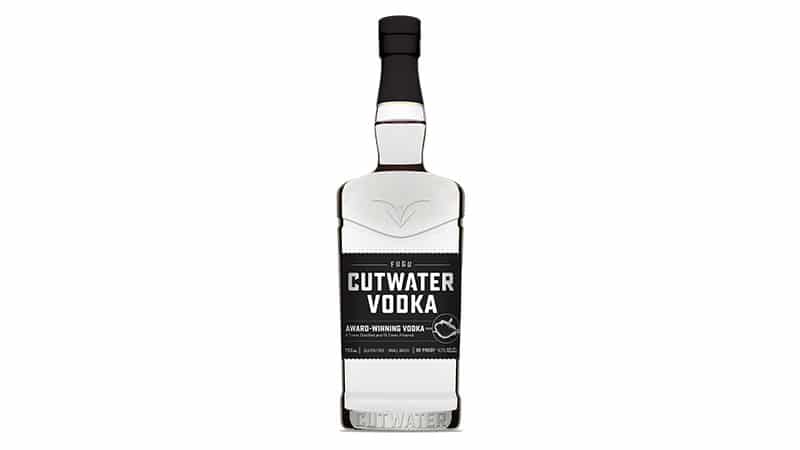 17. Beluga
Deep within the heart of Siberia, Russia, you'll find the Marrinsk distillery, home to Beluga Vodka. The distillery itself was founded in 1900; however, Beluga Vodka was only created in 2002. The key to this vodka's premium status is the use of pure water from Siberian artesian wells located 33-meters below ground. Combined with the malt spirit, triple filtering, and 30 days of rest, the result is a smooth vodka with a soft flavor. The range has six expressions, including Nobel, Celebration, Transatlantic Racing, Allure, Gold Line, and Epicure by Lalique.
Alcohol by volume: 40%
Country of origin: Russia
Proof (US): 80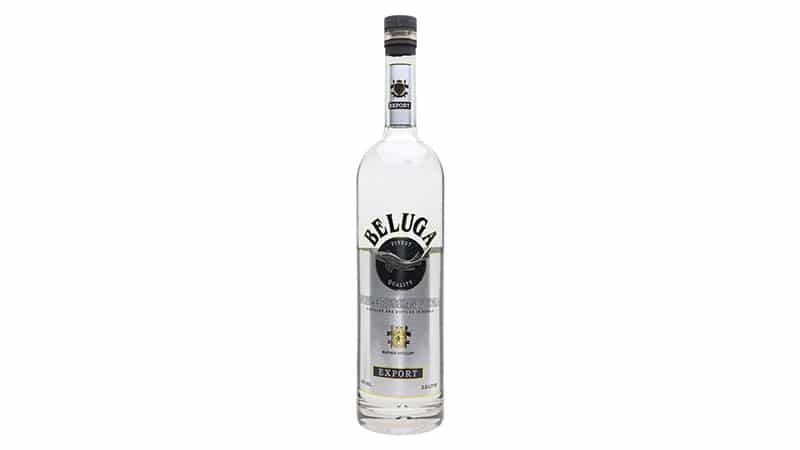 18. Tito's
Tito's is an all-American vodka from Austin, Texas. What started as a hobby for Tito Beveridge turned into an incredibly successful liquor business. In 1995 he obtained the first legal permit to distill in Texas and began the journey of handmade vodka. The recipe uses a corn-based mash and old-fashioned pot stills to create a vodka that's so smooth you can drink it straight. While it took a few years and endless hours of hard work, the brand is now one of the most successful distilleries around. Other than focussing on good spirits, Titos' gives back to the community through supporting various non-profits, growing community gardens, and launching Vodka for Dog People to help rescue pets in need.
Alcohol by volume: 40%
Manufacturer: Tito
Proof (US): 84
Country of origin: USA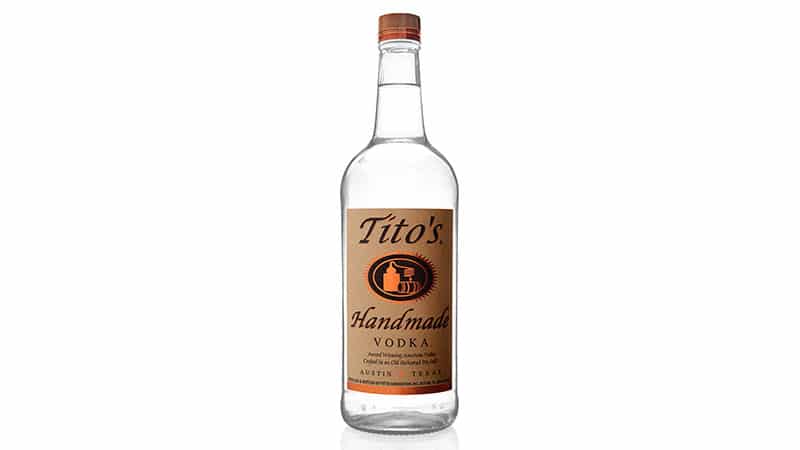 19. Royal Dragon
If you're looking for a really extravagant bottle of vodka, then go no further than Royal Dragon. This spirit is distilled in Lithuania for the Hong Kong-based company, and every bottle is handcrafted to show the signature dragon inside. Meanwhile, to create the vodka, the Master Distiller uses only winter harvest rye before running it through a century-old copper pot still five times for balanced smoothness. However, the feature that really sets this vodka apart is the infusion of 23-carat gold flakes, which float effortlessly through the liquid. It arrives in a stunning display box, making this the ideal gift for yourself or a loved one.
Alcohol by volume: 40%
Manufacturer: Royal Dragon
Proof (US): 80
Country of origin: Hong Kong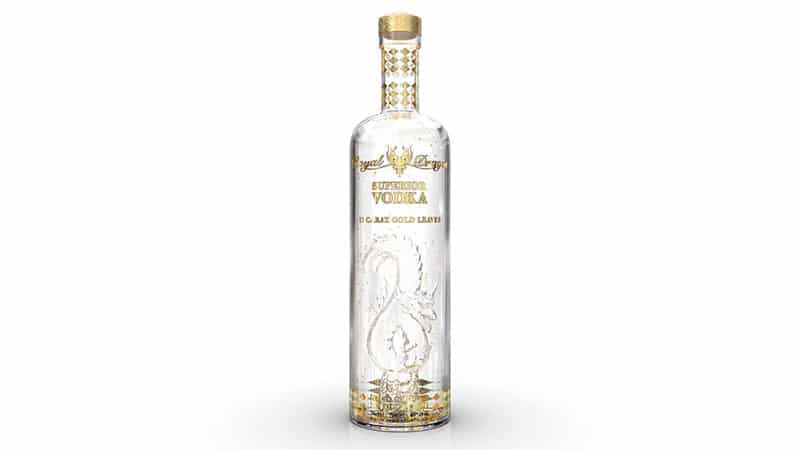 20. Svedka
Svedka is young, fun, and encourages you to celebrate each individual's spirit. The colorful range of vodkas comes in many sensational flavors, including Cherry Limeade, Blue Raspberry, Citron, Dragonfruit Melon, and Mango Pineapple. They're a combination of both flavored and infused spirit, though you can also get the classic 80P unflavored vodka. It's the base for all the others and uses Swedish winter wheat before distilling five times for extra purity and smoothness. Take your cocktail creativity to the next level, and try a Star-Spangled Collins, Blue Rasmopolitan, or a Thai Gimlet. If you're more of a wine drinker, the Svedka Rose might be your cup of tea, as it blends vodka with rose wine for a delicious twist.
Alcohol by volume: 40%
Proof (US): 80
Owned by: Constellation Brands
Country of Origin: Sweden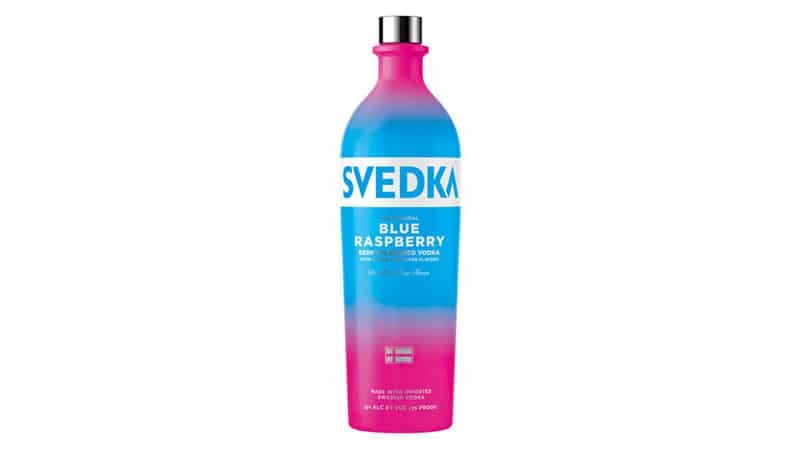 What is Vodka?
Vodka is a clear distilled alcohol with no aroma and minimal flavor — any taste profile is exceptionally subtle. You can distill it from almost anything, including grapes, honey, whey, quinoa, or apples. However, the most common base ingredient is potatoes or cereal grains such as wheat, rye, barley, or corn. If producers use something other than potato or grain, there are legal requirements for it to be labeled on the bottle. The history of vodka is ambiguous, with the Polish distilling a similar spirit in the 8th-century and the Russian using pot-distilling in the 15th century. It wasn't until the column still, and advanced filtration methods were developed in the 1800s, that distillers could make the clear, crisp spirit moderns drinkers are familiar with today.
How is Vodka Made?
The vodka-making process starts with a heated mash of the base ingredient, water, and malt, which converts the starches into sugar that ferments. The distiller then strains the solids, leaving the wash, and adds yeast before letting it sit. This process converts the sugar to ethyl alcohol before going through a column still multiple times. Generally, the more times vodka distills, the purer the end result. The only requirement is that it's distilled to at least 190-proof (or 95% ABV) and bottled at a minimum of 80-proof (or 40% ABV). After distillation, it filters through activated charcoal or other materials such as bamboo, diamond dust, or fabric. This removes any remaining impurities before bottling.
Where is Vodka Made?
Unlike other liquors such as tequila, bourbon, or cognac, there's no specific regional designation for where vodka must be made. As such, vodka can be distilled anywhere. However, the majority of this spirit comes from a region known as the "vodka belt," which includes Russia, Poland, Latvia, Belarus, Ukraine, Estonia, Lithuania, Sweden, Finland, Norway, and Iceland. Other countries producing good quality vodkas also include America, France, and Australia.
Types of Vodka
Plain Vodka
Plain vodka is one of the most common varieties and is clear, odorless, with barely discernable flavors. The only ingredients are ethanol and water, with a distilled concentration of at least 95% (diluted with filtered water to bottle strength). Traditionally it's chilled in the freezer and sipped very cold. However, it's also brilliant for use in cocktails because of its ability to suit any flavors of mixers and other ingredients.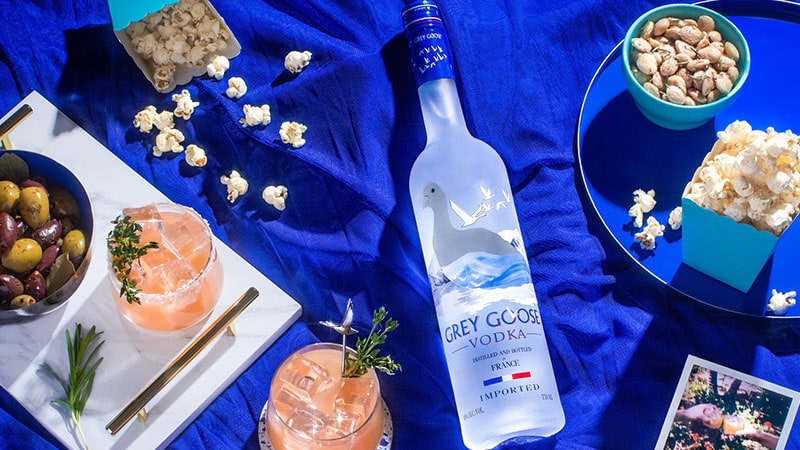 Infused Vodka
Infusing vodka uses a process similar to making gin. Distillers add intense flavors such as botanicals like pepper, ginger, coriander, or even fruits and vegetables like peach, cucumber, or grapefruit to the high-proof distilled alcohol and leave it to steep for up to three weeks. It's then filtered, diluted, and bottled. Infused vodkas often take on some color, so they may not be clear like plain vodkas. This is an increasingly popular style of vodka because of its versatility and increased taste. You can use infused vodka in cocktails, sip it on the rocks, or pop it in the freezer and drink it chilled. There are also many recipes for infusing your plain vodka with your own flavors at home.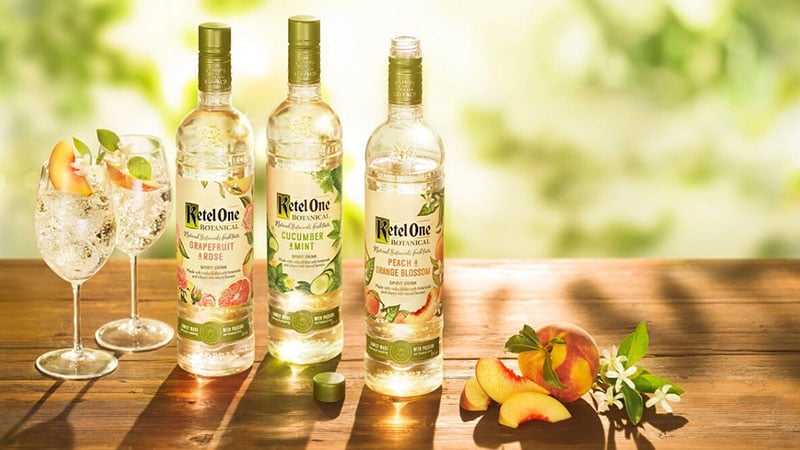 Flavoured Vodka
Similar to infused vodkas, flavored vodkas are also exceptionally popular. Choose from all kinds of exciting and fanciful options. There are traditional fruit flavors like citrus, peach, and raspberry or sweet additions like vanilla and salted caramel. However, if you're feeling courageous, you can try more eccentric variations like bacon, tobacco, wasabi, or dill pickle. The various tasting notes come from adding natural or artificial flavoring after the distillation process. Enjoy this kind of vodka as a shot or mixed into a creative cocktail.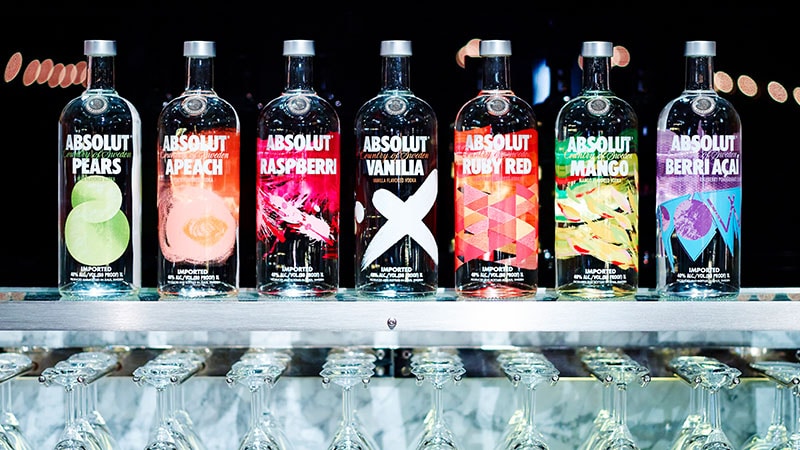 Grain Vodka
Grain vodka refers to anything made with grains like wheat, barley, or rye as the base ingredient. Experts considered them superior to potato-based vodkas because it has a cleaner, drier, crisper taste, whereas potato styles can be a bit earthy. This cleaner profile means they're better in cocktails and mixed drinks, as it doesn't add any unwanted notes. Many of the biggest brands use grain mash, including Grey Goose, Stolichnaya, and Ketel One.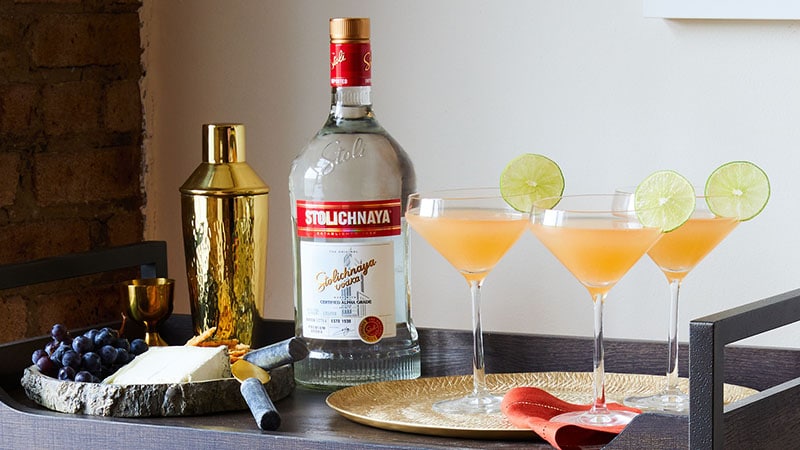 How to Drink Vodka
Vodka Brands FAQs
Who makes the smoothest vodka?
Belvedere makes one of the smoothest vodkas on the market.
What mixes best with vodka?
Vodka is such a neutral spirit it lends itself well to mixing with almost anything. Try something super refreshing with soda water and a squeeze of lime, or opt for an easy drink like a Screwdriver, which is fresh-squeezed orange juice and vodka. Alternatively, opt for a classic cocktail such as a Moscow Mule, Vesper, Cosmopolitan, or Bloody Mary. 
What is the best tasting vodka?
The point of vodka is to be relatively neutral-tasting, so any flavor will be very nuanced and subtle. Ciroc uses grapes rather than grains, which gives it a mild citrus taste that is very refreshing, while Hangar 1 blends grapes and wheat, resulting in notes of honeysuckle and pear. These are both nice for sipping neat or on the rocks. 
Which vodka is the healthiest?
Most vodkas are at a similar level in regards to health. It's not the worst drink you can choose, but excess consumption can still lead to issues. A nip of vodka contains around 100 calories, so if you're looking to keep things low calorie, try mixing it with soda water and a squeeze of fresh lime. Of course, as with any alcohol, the key to health is to maintain a balance. 
How do I choose a good vodka?
How you choose a vodka will depend on what you're using it for. If you're planning on sipping it neat, on the rocks, or in a minimalist cocktail such as a martini, then a premium option will be better. Ideally, you'll want it to be smooth and not burn, plus exhibit subtle, nuanced flavors. However, if you're looking to add it to a cocktail, less-premium options will be fine, as they'll mix perfectly with the other ingredients. Add a twist to your classic cocktails with flavored vodka, which you can also sip. 
SUBSCRIBE TO OUR NEWSLETTER
Subscribe to our mailing list and get interesting stuff and updates to your email inbox.