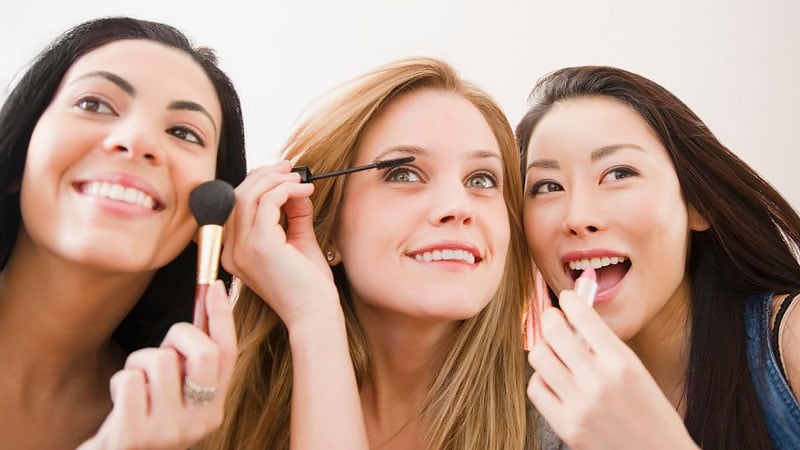 In recent years, we've seen a shift in the beauty industry. Many are now making the switch to vegan makeup and for a good reason. Ditching animal by-products for cruelty-free cosmetics is the new trend, and brands are catching on. While not too long ago, you would have been lucky to find any ethical beauty companies, now there are plenty of vegan products to choose from. We've rounded up our favorite vegan makeup brands for animal-friendly beauty lovers.
RELATED: 30 Best Makeup Brands Every Woman Should Know
RELATED: 15 Best Natural and Organic Makeup Brands
1. Kat Von D Beauty
After recently deciding to reformulate her entire cosmetics range, all Kat Von D Beauty products are now in the process of becoming vegan. Kat Von D has been wowing the beauty industry with artistry-inspired makeup products for some time now. The brand boasts long-lasting, cruelty-free products with a range of illuminating highlighters, waterproof liners, makeup brushes, and more.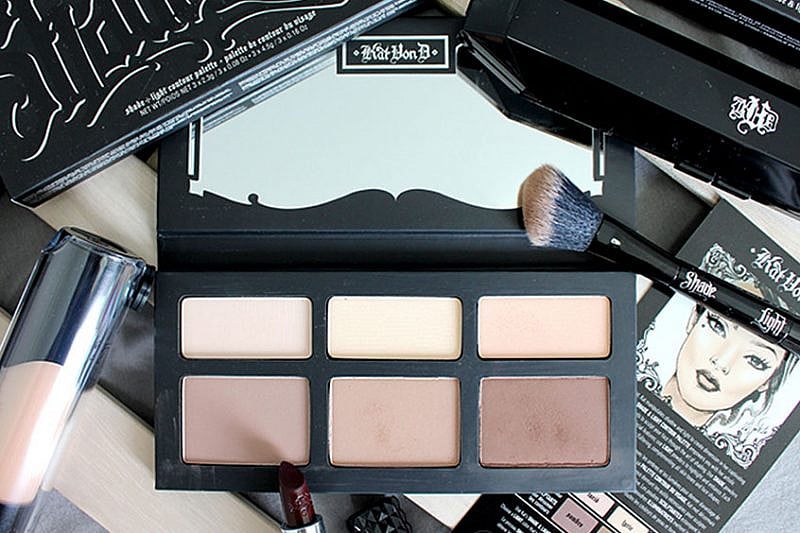 2. Charlotte Tilbury
If you're ready to cut animal-derived products from your beauty routine, then look no further than Charlotte Tilbury's vegan range. The brand has a variety of choices, from long-lasting foundations to matte lipsticks to lengthening mascaras. Not only do they provide vegan-friendly makeup, but skincare products, fragrance, and makeup brushes, too.=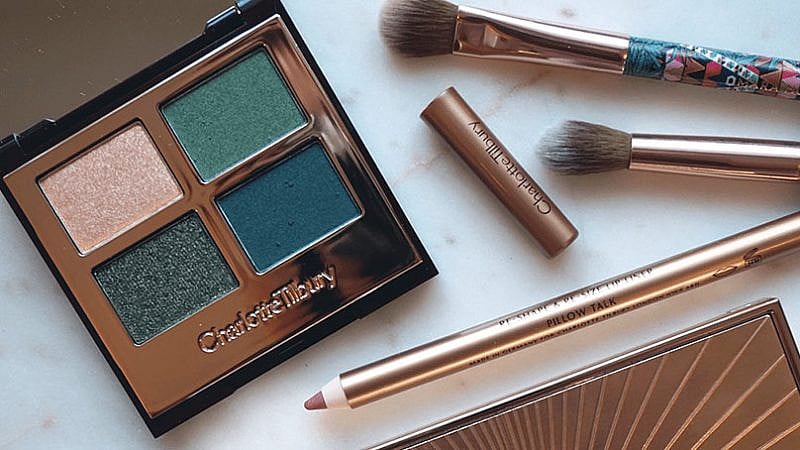 3. Cover FX
Created by a former chief chemist at MAC cosmetics, it's no wonder why Cover FX products have become so popular within the beauty community. The brand offers an extensive range of vegan and cruelty-free products formulated with antioxidants and vitamins. Plus, they are free of parabens, mineral oil, fragrance, talc, and gluten, so you can feel good about wearing them! With 40 shades to choose from, you are sure to find the perfect match for your skin tone at Cover FX.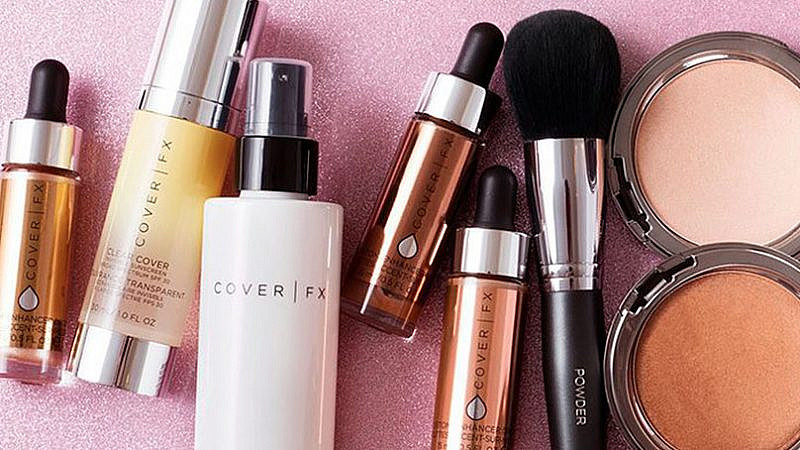 4. Inika
A well-loved animal-friendly makeup brand, Inika creates its formulas with natural, organic ingredients. Their products are vegan, cruelty-free, and halal, containing botanical ingredients that aim to quench your skin's thirst. Plus, all packaging is made from a recyclable material. The brand also stocks a range of ultra-soft makeup brushes, including everything from foundation brushes to kabuki brushes to powder brushes.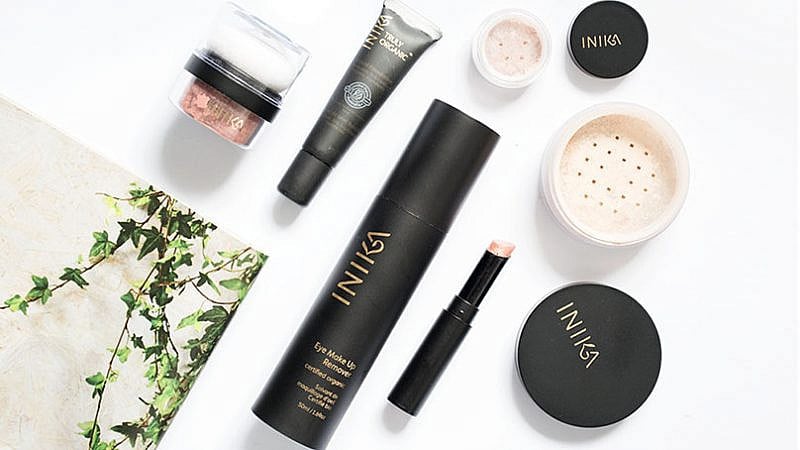 5. Milk Makeup
Milk Makeup boasts an extensive line-up of products that are cruelty-free, vegan, and paraben-free. Their ultra-hydrating formulas ensure a flawless finish every time. Also, each product is designed for easy application, no brushes required, so you can look great without spending hours in the bathroom getting ready.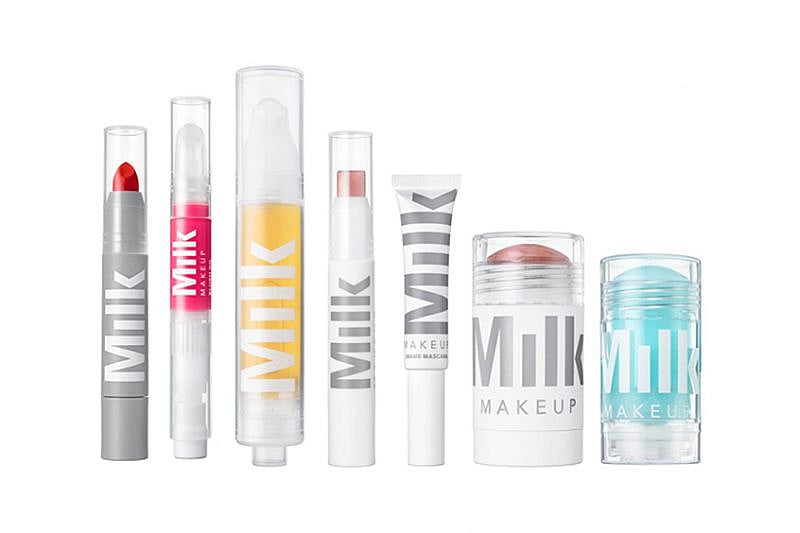 6. Jeffree Star Cosmetics
Receiving plenty of praise since its launch in late 2014, Jeffree Star Cosmetics' product formulas are cruelty-free. The brand is known for creating color palettes containing some of the most pigmented, vivid shades on the market. Their long-lasting, flawless products give consumers endless possibilities to create and explore.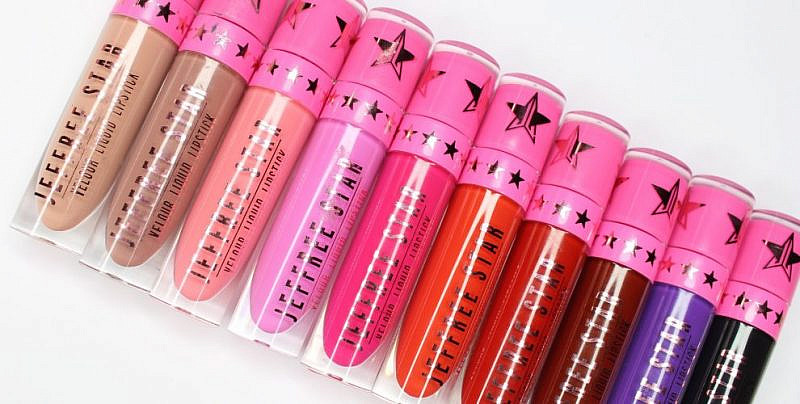 7. E.l.f. Cosmetics
As if we needed another reason to love E.l.f. Cosmetics. Not only is the quality excellent, but the product range is extensive. E.l.f. Cosmetics provides you with everything you need for eyes, lips, and face, and everything is super affordable. Above all, the entire cosmetic range is vegan-friendly!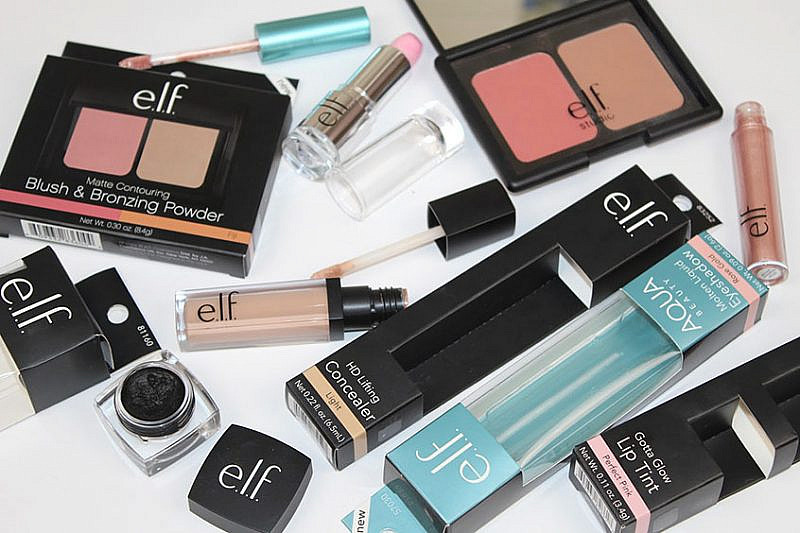 8. Everyday Minerals
Everyday Minerals products are not only all-natural, but they're also 100% vegan, sustainable, and cruelty-free. Their versatile shades, pigment-packed eye and cheek colors, and high-quality concealers and finishing powders contain only the finest ingredients. Also, the products are reasonably priced and come in eco-friendly, recyclable packaging.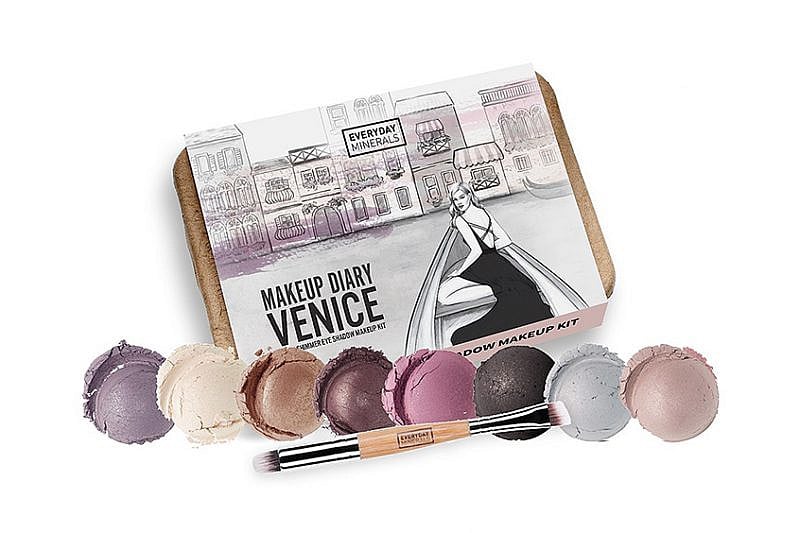 9. Lime Crime
Lime Crime is known for starting beauty trends, from their famed Velvetines, one of the first liquid matte lipsticks on the market, to their best-selling Venus palettes. They pride themselves on creating products that provide long-lasting wear and stand-out pigment. What's best is their makeup is 100% vegan, and all of its ingredients are cruelty-free.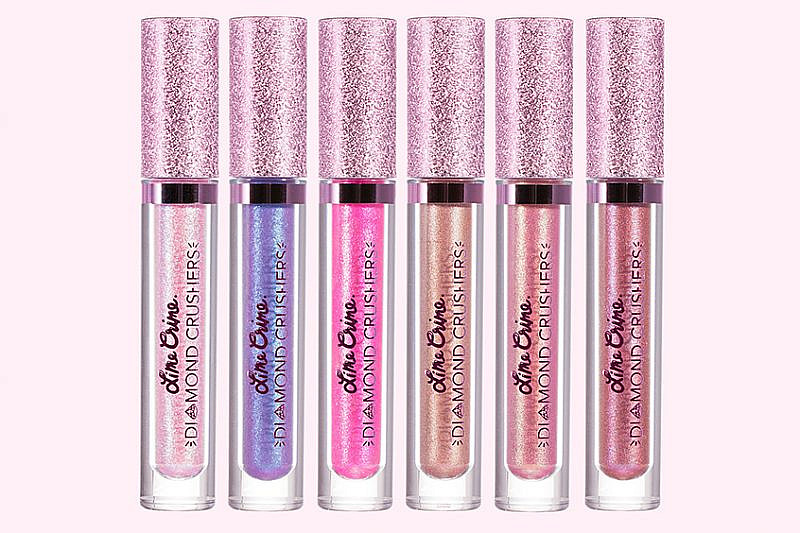 10. Axiology
Axiology is a vegan lipstick brand producing creamy, pigmented lipsticks in a variety of shades from jet-black to vibrant hot pink. Their products are non-toxic, formulated with natural ingredients like organic coconut oil and avocado butter. Above all, the brand is committed to supporting vegan, cruelty-free organizations, donating a percentage of their annual profits to partners like Orangutan Foundation International and PETA.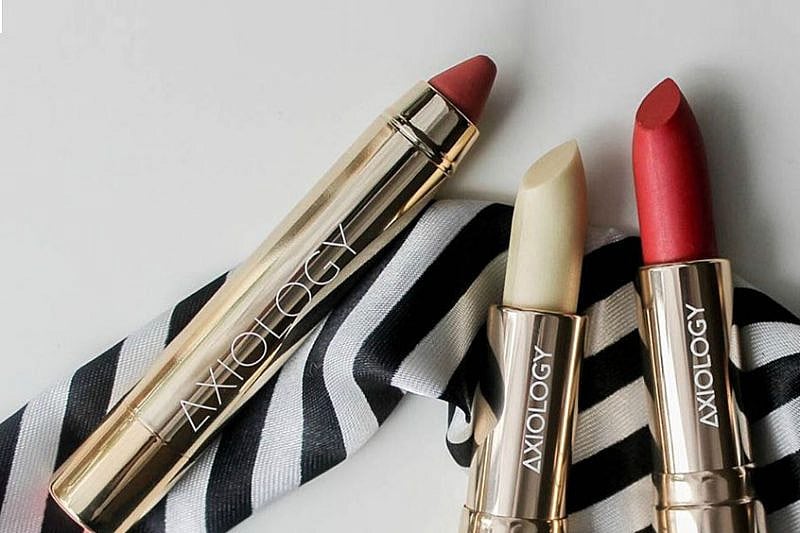 11. Too Faced
Too Faced does not test on animals and they have an impressive vegan-friendly range of gorgeous products. This includes everything from primer to mascara and high-quality makeup brushes. The brushes were inspired by co-founder and Chief Creative Officer Jerrod Blandino's love for animals and are proof that beauty products do not need to harm animals to be of great quality.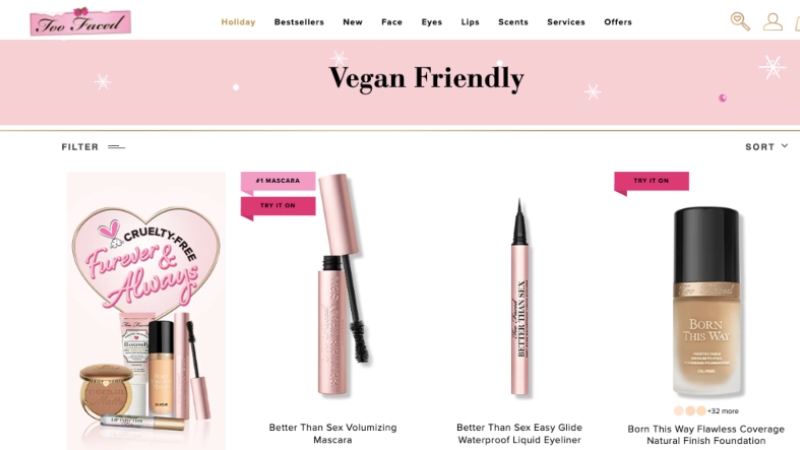 12. 100 Percent Pure
100 Percent Pure is setting itself up as one of the go-to brands for all your makeup needs. As the name suggests, the ingredients that go into making these products are 100 percent pure. Products are cruelty-free and naturally pigmented, and They also strive to be environmentally sustainable and do their part to give back to the local community.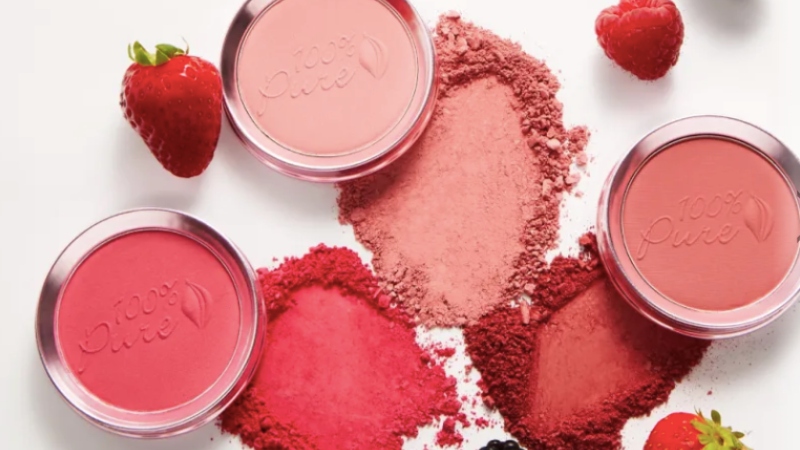 13. Well People
Well People will give you gorgeous makeup that will allow you to express yourself, without causing any harm to animals and respecting the planet. The products are created using premium, plant-powered ingredients which are clean and ethically sourced. Well People's beauty products can make your skin feel better and look great, and are dermatologist-approved.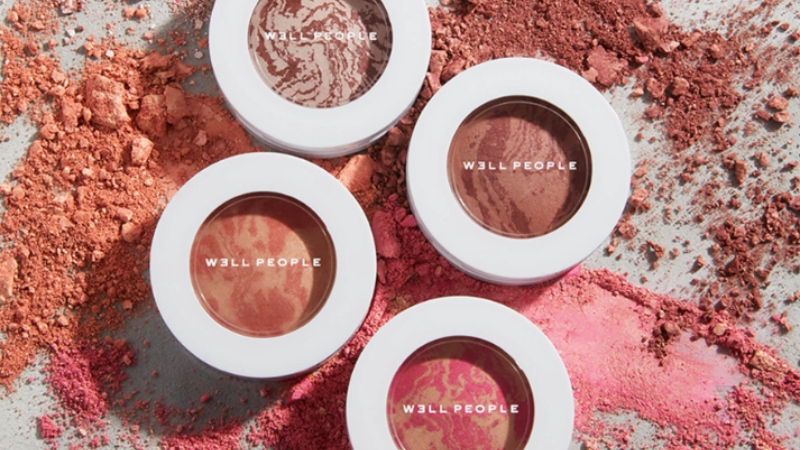 14. Āthr Beauty
Founded in 2018 by Tiila Abbitt, Āthr Beauty is a brand that creates products that are good for your skin and the environment. They are proud to be fairtrade and ethically sourced, organic and fragrance-free, and are dedicated to being vegan and cruelty-free, They also use sustainable packaging and a portion of sales goes to environmental charities.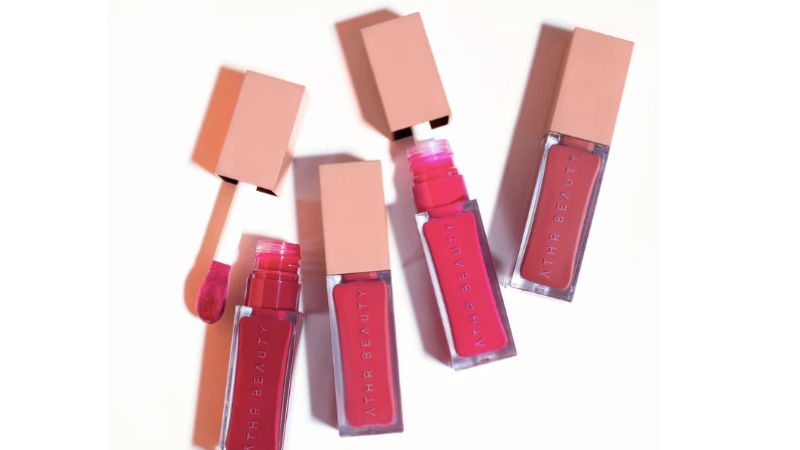 15. Juice Beauty
Look no further than Juice Beauty for high-quality skin care and vegan and cruelty-free makeup, created using certified organic ingredients and plant pigments. Founded by wellness entrepreneur, Karen Behnke, on her mission to create organic formulas that performed better than conventional beauty products. Juice Beauty products will be good for your skin because they ditch synthetic ingredients in favor of natural ones.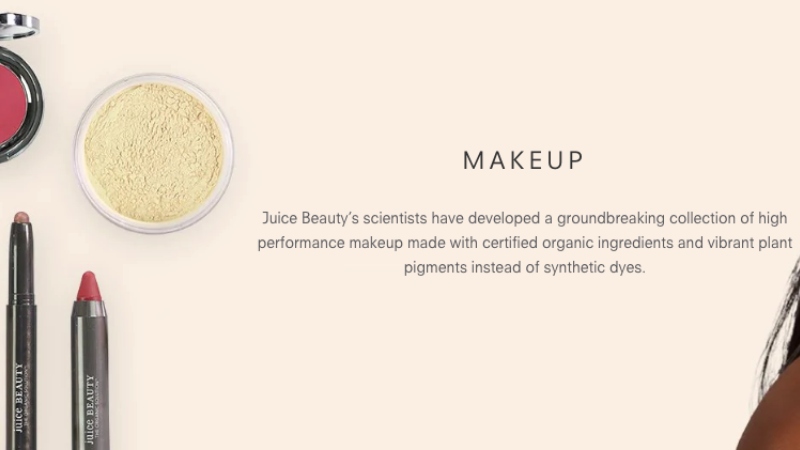 16. NYX Cosmetics
Are you looking to transform your beauty routine and update your products? Let us introduce you to NYX Cosmetics. The attitude toward makeup products is changing and more consumers want vegan beauty because it is eco-friendly and there is no animal cruelty involved in the testing. This is important and NYX Cosmetics realizes this, with an impressive range of vegan makeup products from setting spray to lip gloss.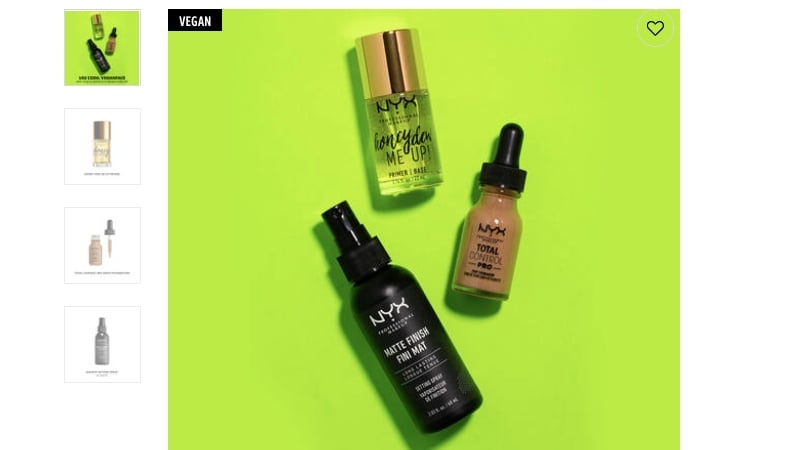 17. Flora and Fauna
Flora and Fauna is your one-stop shop for brands that make a difference. It was founded by Julie, who wanted to create an environmentally conscious business and a positive contribution to society. Here you will find high-quality vegan products that are ethical, organic, and cruelty-free. Shop the makeup range for everything you need, including reusable makeup remover pads and beauty products.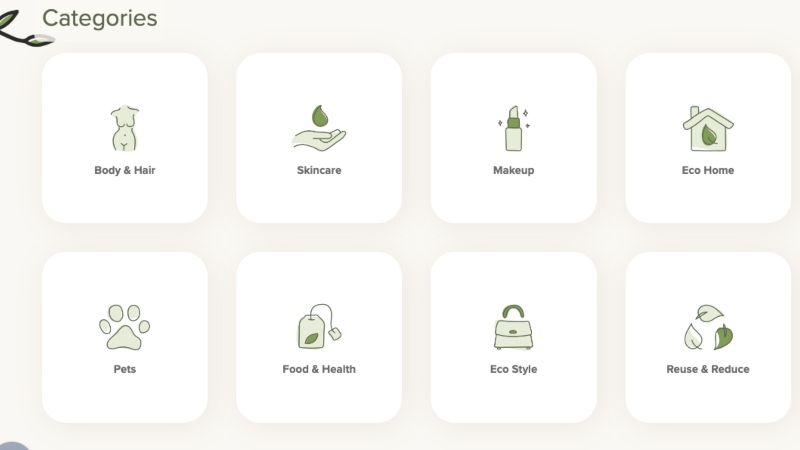 18. Tarte Cosmetics
The best skincare and beauty products are created without synthetic ingredients which can be harmful to the skin and the environment. Tarte Cosmetics was founded by Maureen Kelly and is one of the top vegan beauty brands to know because they have an impressive and extensive range of products on offer which are made from a blend of naturally derived and other ingredients.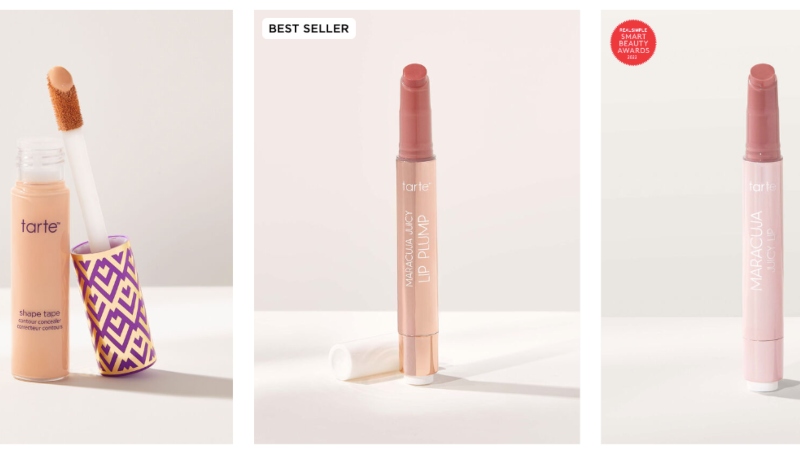 19. Hourglass Cosmetics
Hourglass is a brand driven by the well-being of animals and has redefined luxury cosmetics. Their first product was launched in 2004, and they have continued to grow, creating innovative formulas and taking a stand against animal testing. One percent of the brand's annual profits from the website are donated to animal rights organization, Nonhuman Rights Projects. Make a difference by shopping smart with brands like Hourglass!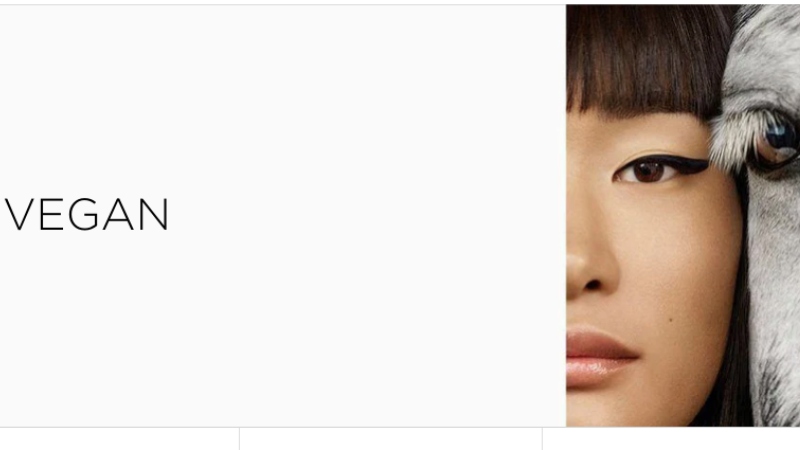 20. Milani Cosmetics
Finding the perfect makeup and expressing yourself is important, but this process should never include animal cruelty and testing on animals is a barbaric practice. Milani Cosmetics is a firm believer that makeup should be 100 percent cruelty-free and certified by PETA. They have had Milani's Vegan Beauty makeup collection. Which is created using vegan formulas and is free of any animal-derived ingredients.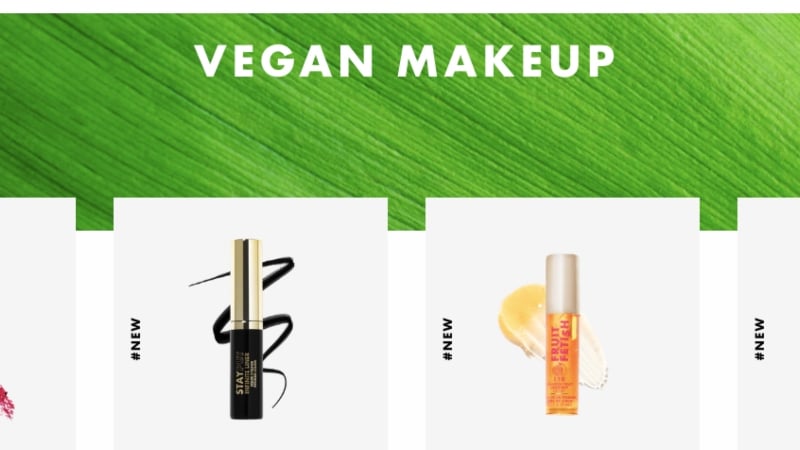 21. Biossance
Visit Biossance for serums, masks, moisturizers, oils, and every skincare need you will have. The brand does a lot of good with its policies, including creating a renewable, plant-based version of squalane which two million sharks a year, and using clean and ethically sourced ingredients that are better for your skin and the environment. The Biossance journey started in 2003 and the team continues to use innovative biotechnology.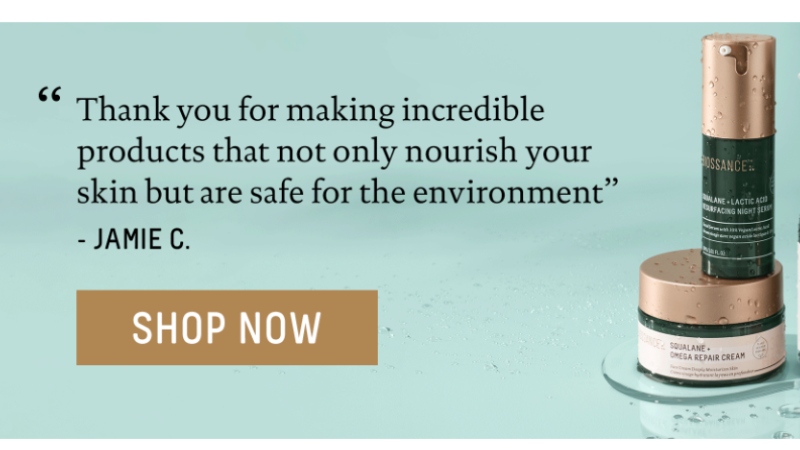 22. Herbivore Botanicals
The Herbivore Botanicals story started in 2011 and was founded by Julia Wills and Alexander Kummerow in their kitchen. The brand believes in treating nature with respect, which is why its products are created using unique formulas that are free from synthetics and dyes and focus on natural, high-quality ingredients. The products are packaged in glass and paper and when necessary they use recycled and recyclable plastic.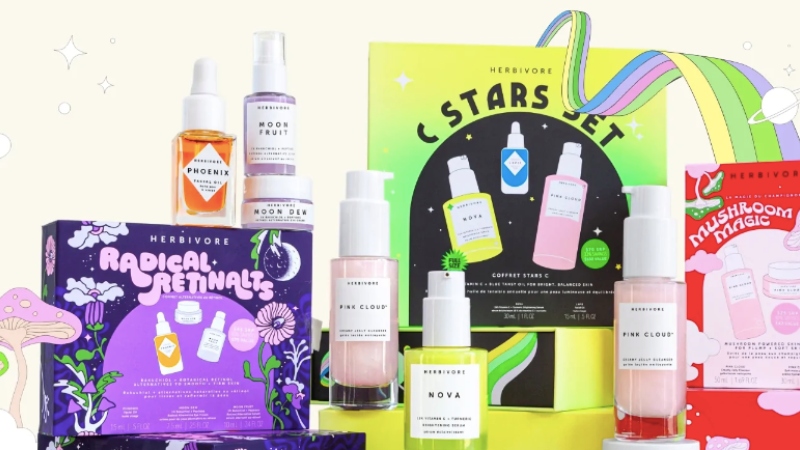 23. Pretty Vulgar
Vegan cosmetics are appealing because they are cruelty-free and created with plant-based ingredients. The right brand can transform your skin, and Pretty Vulgar may be just what you have been looking for. They have super cute packaging that you will want to show off and products that are vegan-friendly with rich pigmentation. This will allow you to create the makeup perfect look, whether that is classic for every day, or bold and expressive.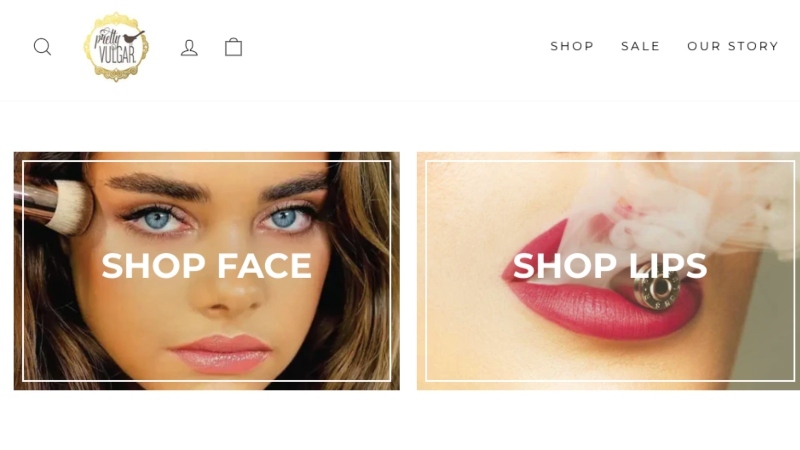 24. Pacifica Beauty
Pacifica Beauty will give you a range of beautifully-packaged products that are 100 percent vegan-friendly and cruelty-free. The goal is to introduce consumers to products that are great quality and created with natural ingredients which will be better for your skin and also the planet. The brand's commitment to wellness will make shopping for makeup a guilt-free experience.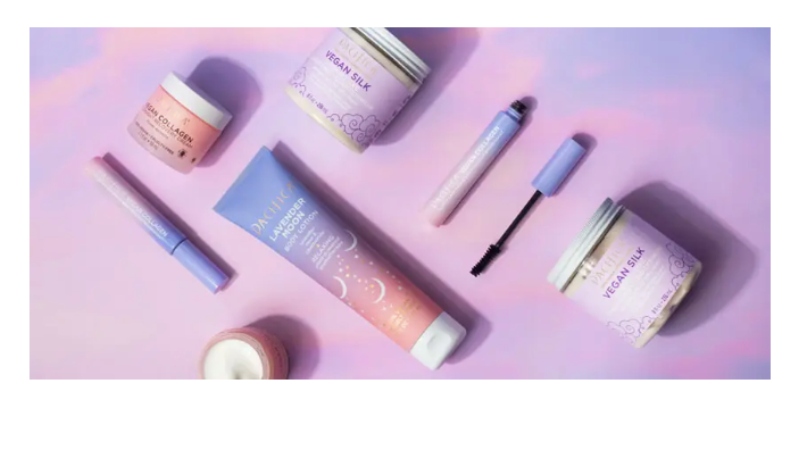 25. Urban Decay
Urban Decay has a vegan beauty range that is every bit as great as you would expect it to be. The products are created with zero animal-derived ingredients or animal by-products and do not test on animals. There are several products to choose from, including lipstick, brow gel, bronzer, blush, highlighter palettes, primers, and setting sprays. You want it, they have probably got it!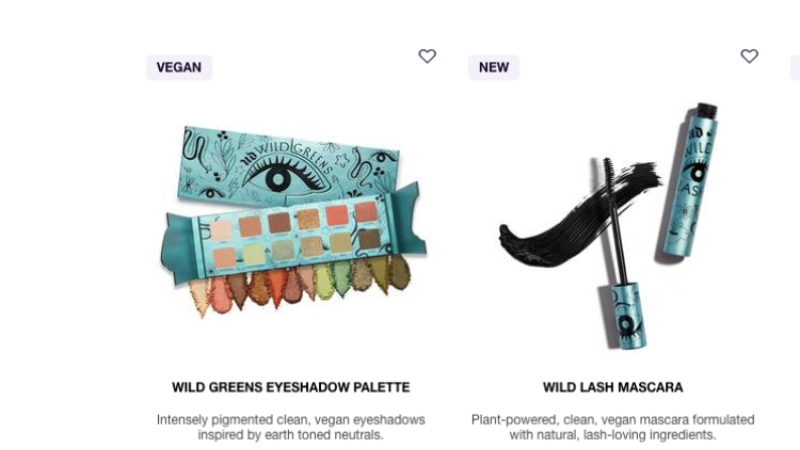 26. Merit
Merit is one of the newer offerings to the vegan beauty world and was launched by Katherine Power in 2021, but it is fast becoming a favorite because of its high-quality, skin-loving ingredients and clean aesthetic. The brand is sustainably focused, vegan, and leaping bunny-certified, and has received glowing reviews, which you can read yourself, on its products.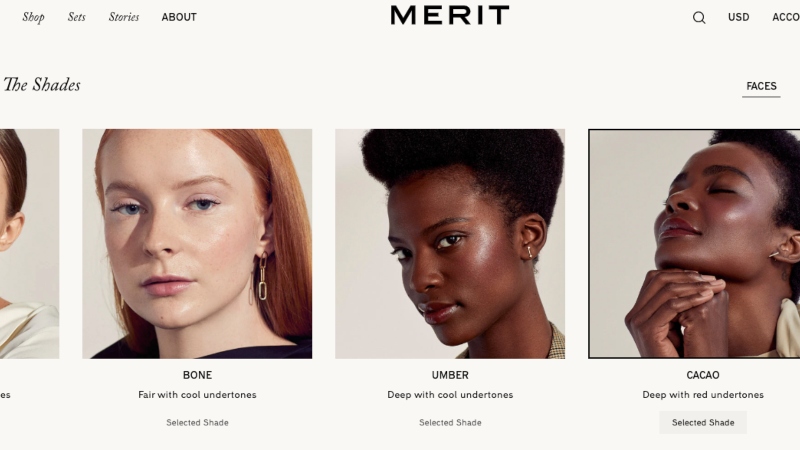 27. Wet N Wild Beauty
Wet N Wild Beauty is an affordable brand that has been around for decades. Founded in 1979, there is a wide range of products on offer, making this a fantastic place to shop for all your beauty needs. In addition, they are cruelty-free and a member of PETA's Beauty Without Bunnies program. They do not test on animals and no animals are harmed in the making of the products.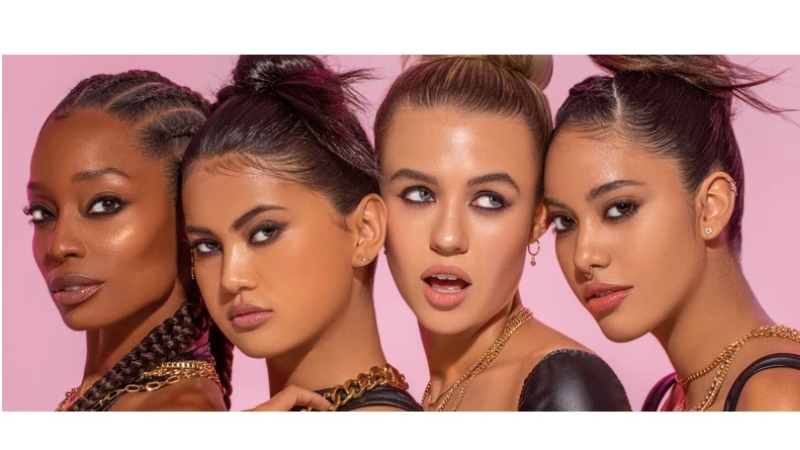 28. Haus Labs
If you are a fan of Lady Gaga, then look no further! Haus Labs is a creative collective founded by Lady Gaga in 2019. The brand uses science and nature to create innovative and high-quality products that are clean, vegan-friendly, and cruelty-free. You can also make a difference with your purchase because it supports the Born This Way Foundation; a non-profit organization that advocates for kindness and focuses on youth mental health.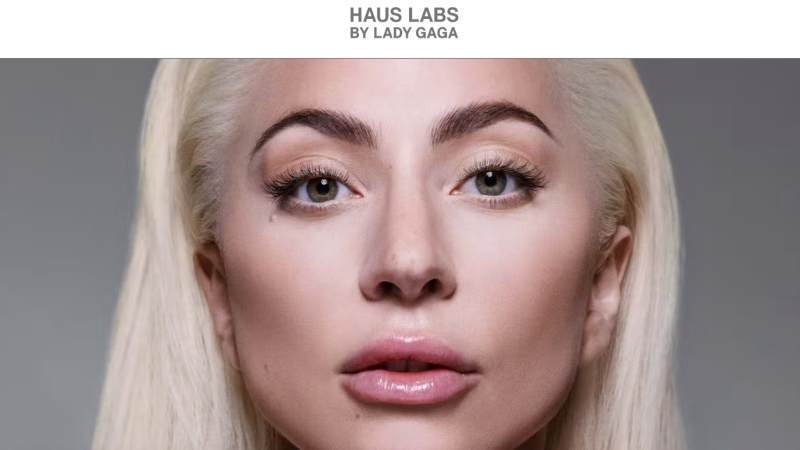 29. PHB Ethical Beauty
PHB Ethical Beauty products are handmade in the United Kingdom and are 100 percent vegan. The company uses eco-friendly palm oil, organic ingredients, and ethical sourcing, and its products do not test on animals. They have a gorgeous range of makeup, skincare, and body and hair products on offer, and 20 percent of products go to charity.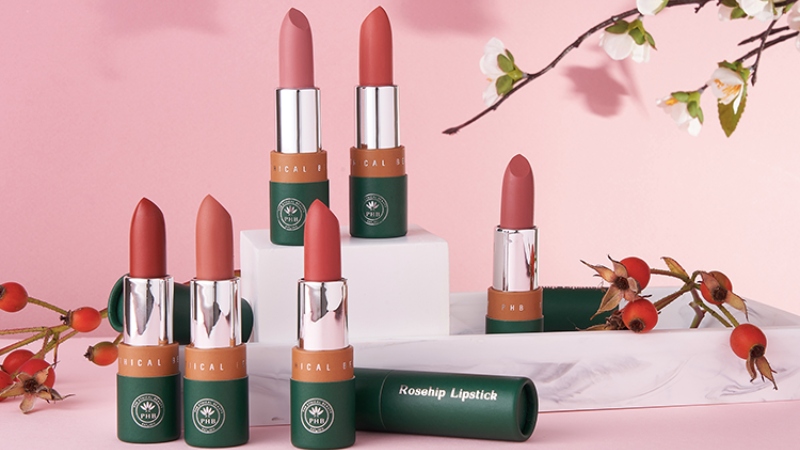 Vegan Makeup Brands FAQs
Which makeup brands are vegan?
Vegan makeup brands are becoming increasingly available. Some of the best include Kat Von d Beauty, Charlotte Tilbury, Cover FX, Inika, Milk Makeup, Jeffree Star Cosmetics, E.l.f. Cosmetics, Everyday Minerals, Lime Crime, and Axiology.
Is MAC vegan and cruelty-free?
No MAC is not vegan or cruelty-free.
What Sephora brands are vegan?
Sephora stocks a range of vegan brands. These include Aether Beauty, Bite Beauty, Biossance, Boscia, Cover FX, Farsali, Herbivore Botanicals, IGK, Kat Von D Beauty, LXMI, Makeup Eraser, Milk Makeup, PINROSE, Pretty Vulgar, Reverie, Tarte Cosmetics, and Youth to the People.
SUBSCRIBE TO OUR NEWSLETTER
Subscribe to our mailing list and get interesting stuff and updates to your email inbox.