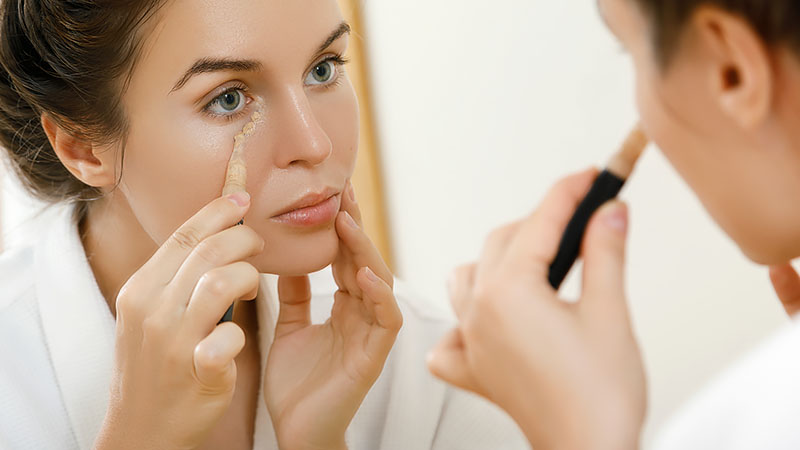 Concealer is a reliable item that almost everyone has in their beauty collection. However, it can become challenging to find the perfect formula for you when there is such a wide variety of products available. It is used to cover blemishes and dark circles, to highlight areas of the face and as a base for other makeup products such as eyeshadow or contour. In addition to this, concealer works its best when it is applied to the right skin tone that it is designed for. If you are looking for the perfect formula to hide dark circles, look no further than this list of the best concealers specifically designed to target dark circles.
RELATED: 15 Best Drugstore Concealers That Make Your Skin Look Flawless
RELATED: How to Apply Concealer the Right Way
1. NARS Radiant Creamy Concealer
The NARS Radiant Creamy concealer is the perfect product to use if you aim to highlight the undereye area and brighten your complexion. This formula is created with a creamy consistency to provide a radiant, luminous, and luxurious appearance of the skin. It is a buildable product that begins as highly lightweight with full coverage; however, it can be built upon for more of an effect. Due to its non-heavy formula, this concealer would be perfect for hiding dark circles under the eyes of any skin type, as well as highlight areas around the face.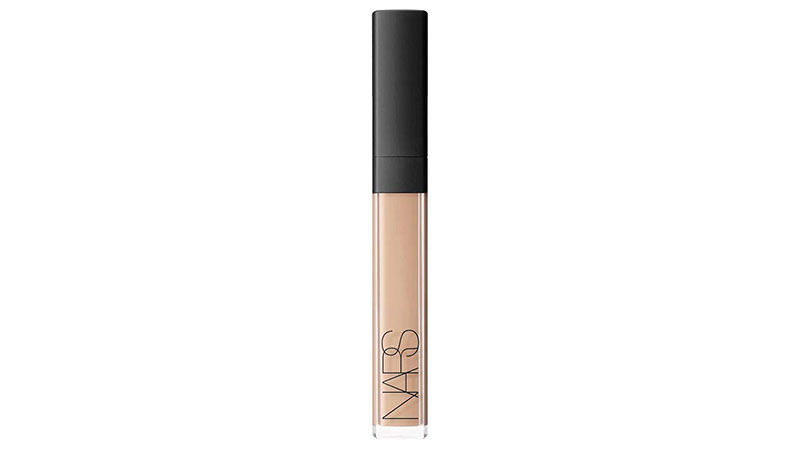 2. NYX PROFESSIONAL MAKEUP HD Photogenic Concealer Wand
The NYX Professional Makeup HD concealer aims to provide users with a flawless-looking finish of the skin in areas such as the cheeks, eyebrows, and dark undereye circles. The formula of this product is made to suit all skin types, ranging from normal, dry to mature skin. By using the sponge-tip applicator, this concealer will glide on smoothly and cover any dark circles, blemishes, and even sculpt the cheek and chin areas. Need more convincing? Well, this concealer is also proudly cruelty-free, which means no furry friends were harmed in the creative process.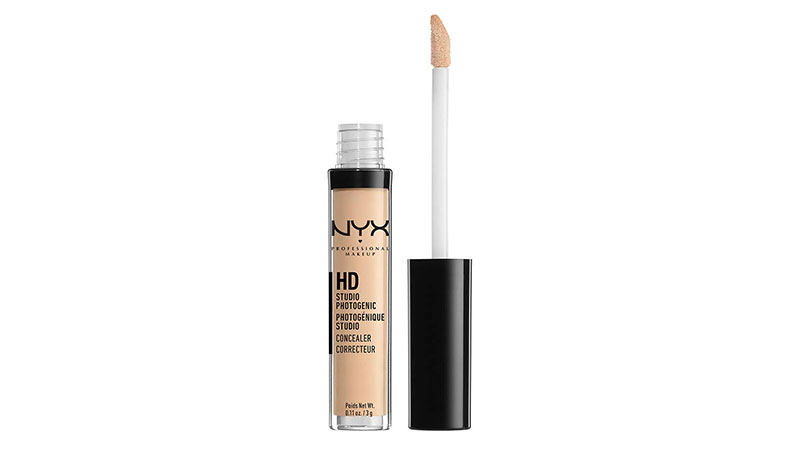 3. Yves Saint Laurent Touche Éclat All-Over Brightening Pen
Take a deep dive into concealer heaven with this Yves Saint Laurent brightening pen. This product flawlessly hides any dark circles and brightens up the area with a full-coverage formula. In addition to this, it aims to add a glow to the face and enhance the complexion of your skin. This concealer assures that it hides fine lines and wrinkles without a cakey or over-powering finish. It will feel like a dream come true with every application.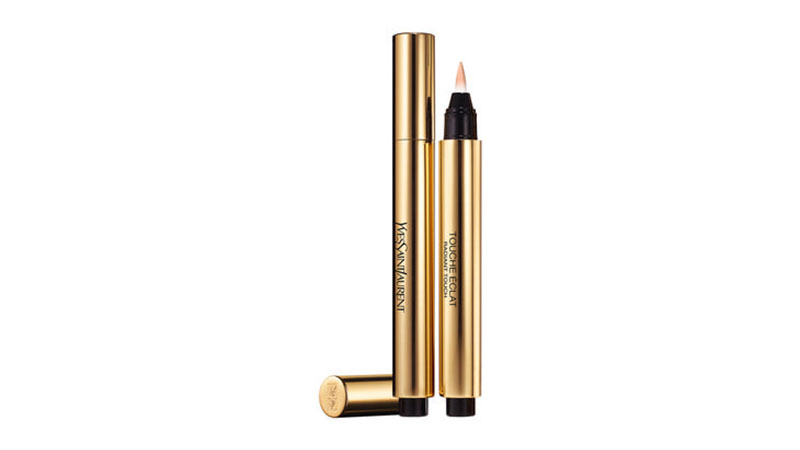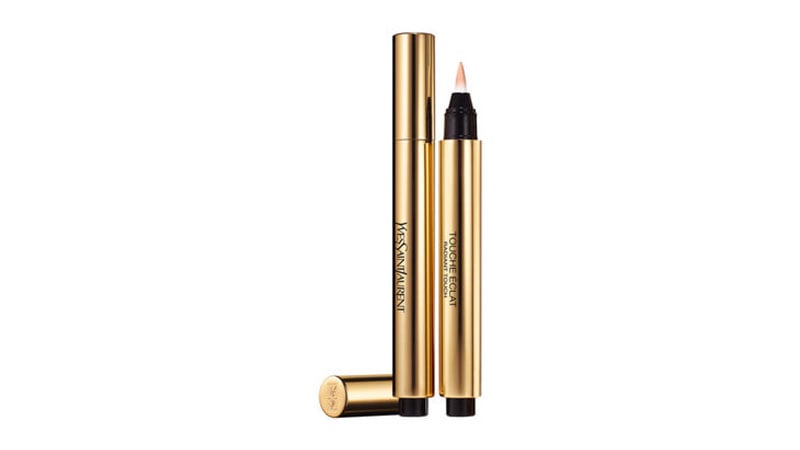 4. Maybelline Instant Age Rewind Eraser Dark Circles Treatment Concealer
This formula is made to provide users with full-coverage for dark circles under the eyes and to hide wrinkles and blemishes. The best part about this concealer is that it doesn't stop working its magic long after the application. The formula contains Haloxyl, an anti-aging product that will continue to rejuvenate and hydrate your under-eye area. This is a must-have product.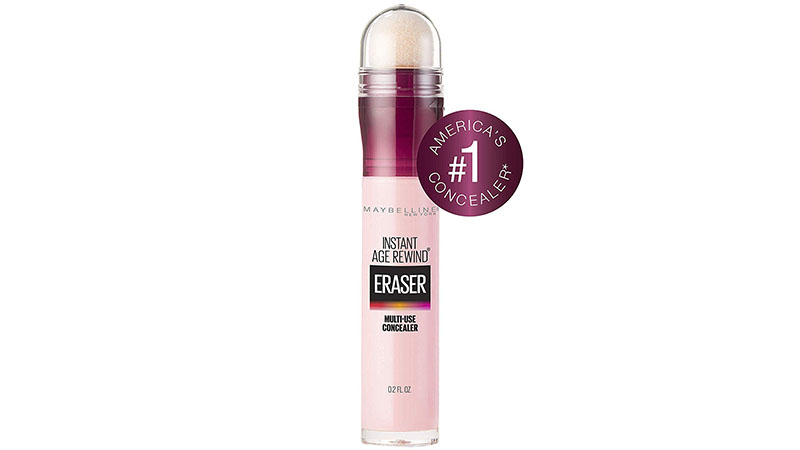 5. Neutrogena Hydro Boost Hydrating Concealer
If you enjoy the light-weight, extremely hydrating, and medium coverage formula, then the Neutrogena Hydro Boost concealer is the one for you. This product is made with hyaluronic acid, which keeps the skin feeling fresh and hydrated all day long. Made to use in a concealer stick to ensure a smooth and flawless application of this concealer is achieved with every use. There are five blendable shades available for this product.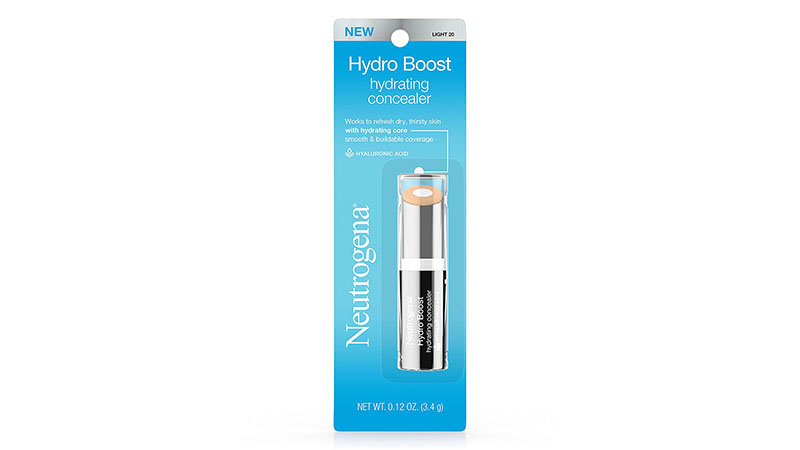 6. Elizabeth Arden Ceramide Lift and Firm Concealer
With science leading the way in the Elizabeth Arden Ceramide Lift and Firm Concealer, this product has a unique touch compared to the regular concealers. This ultra-creamy formula provides a luminous and glowy finish as it leaves behind any fine lines and wrinkles. It is made with CPT technology, efficiently covering dark circles and imperfections, smoothing out fine lines, and targeting deep wrinkles to firm and lift. This product is perfect for those with mature skin as it will conceal any troubled or dark areas while providing a lift and firming effect.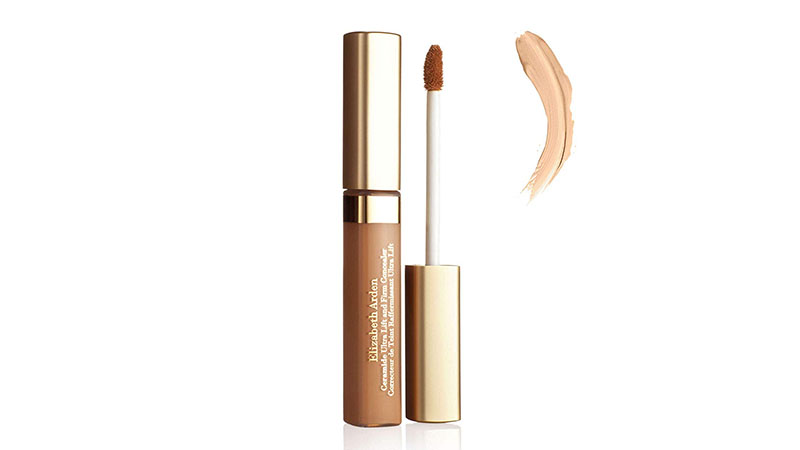 7. Lanc0me Effacernes Waterproof Protective Undereye Concealer
This unique concealer stands out from the rest as it provides natural coverage for all skin types, as well as remaining water-proof throughout the day. Its long-wear formula won't crease or fade at all, so your blemishes and dark circles will be covered for as long as you need them to be. Say goodbye to signs of stress and fatigue when using this product.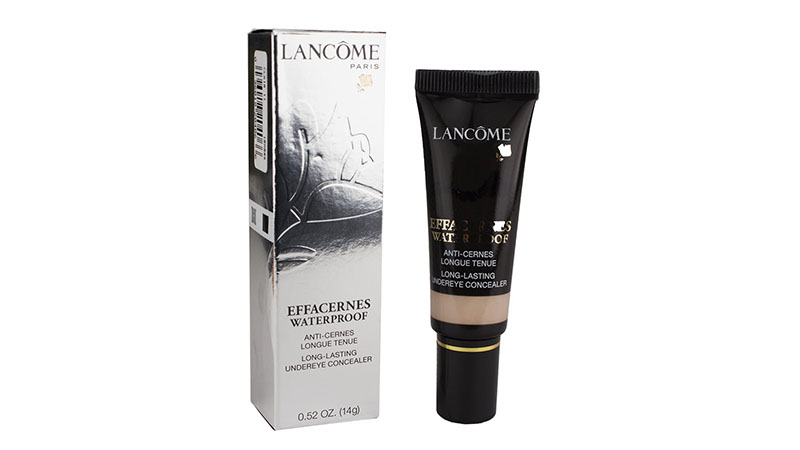 8. MAC Studio Finish SPF 35 Concealer
MAC Cosmetics' Studio Finish Concealer is a makeup must-have for all of the die-hard beauty fans. It is water-resistant, antioxidant-rich, and creamy in texture, which allows for a flawless finish. In addition to this, the product provides an opaque coverage with a matte finish and can hide and correct any blemishes or dark circles in a natural way. A small amount of this concealer can go a long way.
9. Covergirl TruBlend Undercover Concealer
The Covergirl TruBlend Undercover concealer is another product that needs to find its way into your makeup collection. After one or two strokes of the foam-tip applicator and your blemishes and dark circles are pretty much non-existent. It is due to the full-coverage formula that ensures all-day coverage without any caking or cracking. This concealer dries with a matte finish, so it is more suitable for those with normal to oily skin tones. Additionally, this product is 100% vegan, so it's great for your skin and the environment.
10. Revlon PhotoReady Concealer, Light Medium
If you enjoy using concealer to highlight your face as well as diminish dark circles and blemishes, then this Revlon PhotoReady Concealer might be your perfect match. This product will deliver instant perfection after the first application with medium buildable coverage. Creamy and effortless is the definition of this product, which is why it works so well to highlight points of your face. Those prone to oily skin might find it more flattering to use less of this product when trying to conceal dark circles and imperfections.
11. Bobbi Brown Light to Medium Bisque Corrector
If you are seeking a long-lasting and full coverage product that conceals almost anything, then this is the one for you. The Bobbi Brown Bisque Corrector is made to be a base underneath your chosen concealer, which therefore means you get double the coverage. By applying this corrector, you will be able to eliminate even the darkest of circles and blemishes without a trace of them insight.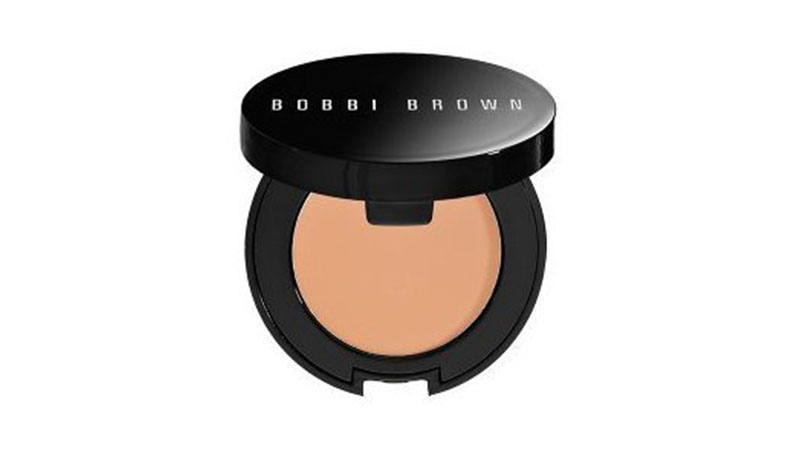 12. BareMinerals Correcting Concealer SPF 20
The BareMinerals correction concealer is a must-have product in summer due to its highlighting, correcting, and SPF 20 qualities. Prepare to illuminate your skin daily with this SPF infused product, offering lightweight coverage, and a combination of ingredients that decrease dark circles and imperfections, this concealer is an excellent option for everyday wear. You have to try it to believe it.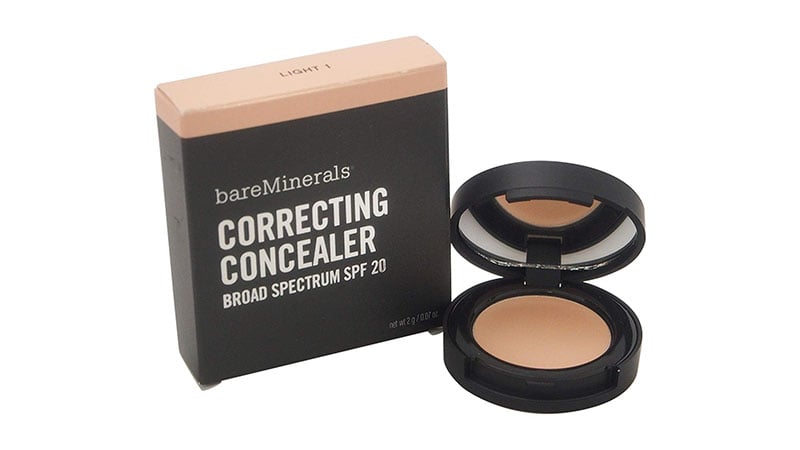 13. Fenty Beauty Pro Filt'r Instant Retouch Concealer 498
For those of you with darker skin tones and complexions, prepare yourself for the ultimate concealer. The Fenty Beauty Pro Filt'r Concealer specifically hides dark circles under the eye with the best full coverage finish for all-day wear. You can find yourself Insta-ready in no time as this product provides a formula known to create a flawless finish with no creases or fine lines. If you need to hide any hangovers or bad decisions, too, then this product will happily provide.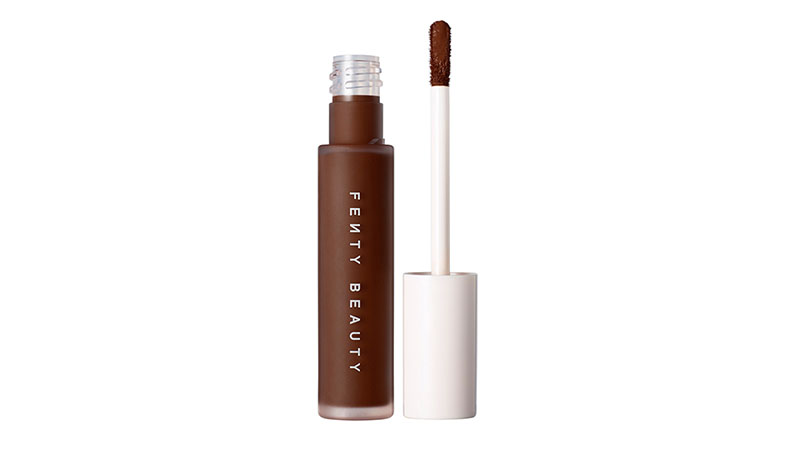 14. Laura Mercier Secret Camouflage
As the title suggests, the Laura Mercier Secret Camouflage concealer will do precisely that. This product contains fantastic ingredients that will conceal discolorations, imperfections, and redness. It is suitable for all skin types, including those with sensitive skin, and can last all day long. This concealer goes above and beyond the regular types as it offers a two-shade selection which you can mix to create the ultimate shade to suit your skin. Laura Mercier's iconic concealer is a must-have.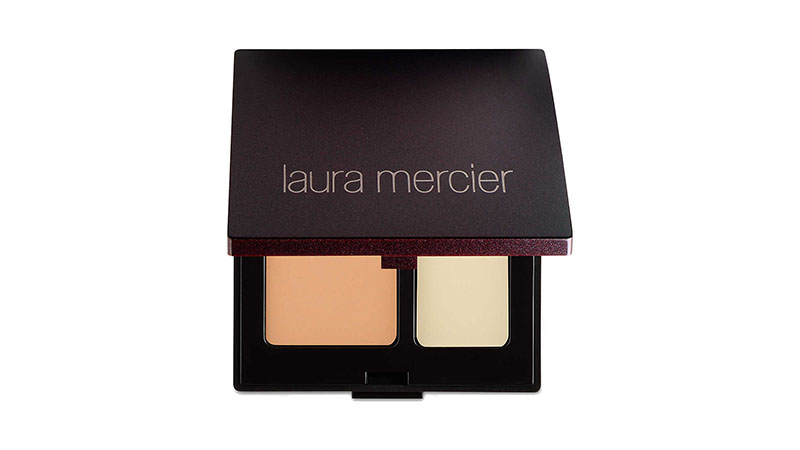 15. Glossier Stretch Concealer
The Glossier Stretch Concealer can target a selection of skin imperfections with just a few applications. This buildable product is made with mineral pigments that brighten and blend into your skin instead of caking up on top of it. After just one or two applications, this concealer will be able to highlight, conceal dark circles and eliminate redness. Everyone can achieve a dewy look as this product comes in a wide selection of twelve other shades.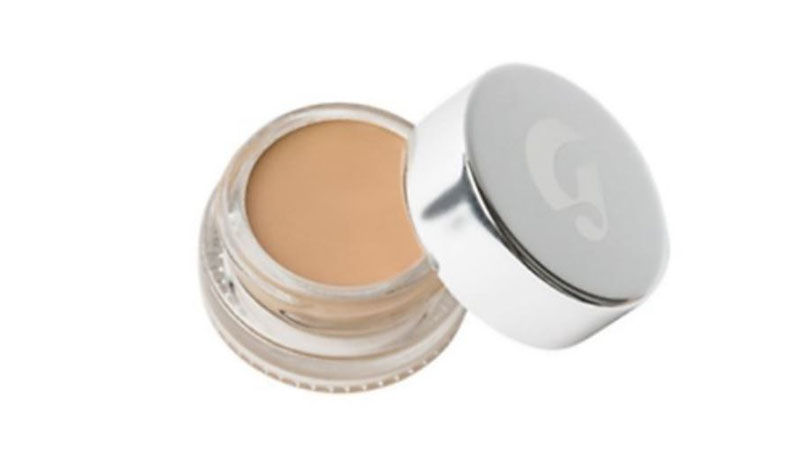 FAQs
Which color concealer is best for dark circles?
The best color for under your eyes is one to two shades lighter than your regular color—that way, it lifts and brightens as well as covers.
Is concealer bad for under eyes?
Concealer isn't bad for under your eyes and can be a great way to cover dark circles. However, there's a couple of things to keep in mind. The skin under the eyes is particularly thin, so be gentle applying makeup here and don't drag or pull on the skin. Secondly, you want to make sure the area is well hydrated; otherwise, concealer will make it look worse and dry the skin out more. Ensure your skincare routine looks after your eye area as well as the rest of your face.
Why does my under eye concealer look cakey?
The concealer under your eyes could look cakey for a few reasons. First, the skin might be too dry, or you're using the wrong consistency concealer. Your application technique might also be off. Try applying it with a dabbing motion using your fingertips, and very gently stretch the skin, so it evens out across fine lines. You can also try baking it by applying translucent powder to set it. Finally, if you need heavy coverage, use multiple thin layers rather than one thick one.
Should under-eye concealer be lighter or darker?
Unless you're dressing as a zombie for Halloween, your under-eye concealer should be lighter to hide dark circles. Aim for one or two shades lighter than your foundation.
Why do my under eyes look grey with concealer?
If you're trying to conceal dark circles under your eyes, but they're looking grey instead of vibrant, you might need to include a color-correcting concealer. Opt for one on the opposite side of the color wheel to blue, such as rust, orange, salmon, or coral. Apply this first, then your regular under-eye concealer and blend. You can also set it with translucent powder if you like before finishing with the rest of your routine as usual.
SUBSCRIBE TO OUR NEWSLETTER
Subscribe to our mailing list and get interesting stuff and updates to your email inbox.