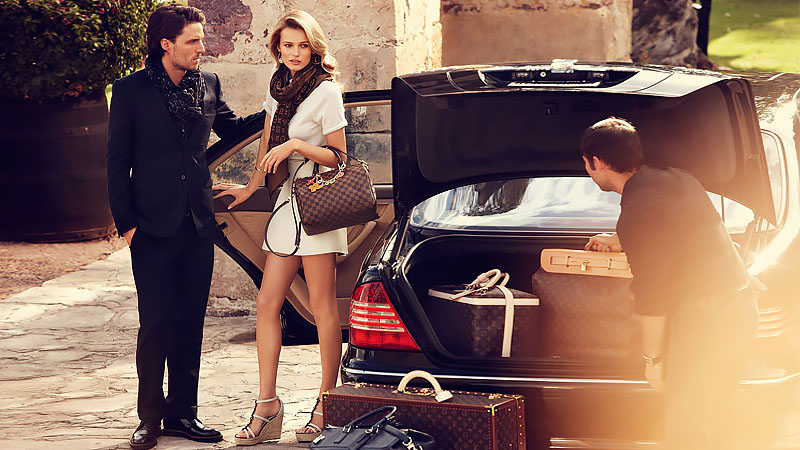 Jet-setting around the globe, whether for business or pleasure, can be both exciting and exhausting. Often the difference is as simple as having the right gear to make the most of your adventure. From functional luggage and handy storage solutions to time-saving tech, these are the top travel accessories for the avid traveller.
RELATED: 15 Best Travel Suitcases That Are Built To Last
1. Samsonite Lite-Cube
Travel in style with the ultra-lightweight Samsonite Lite-Cube. The stylish case uses the latest in modern component technology to ensure maximum comfort and convenience. Such features include an ergonomic handle, integrated-3-digit TSA combination lock and 360° multidirectional spinner wheels for easy manoeuvrability.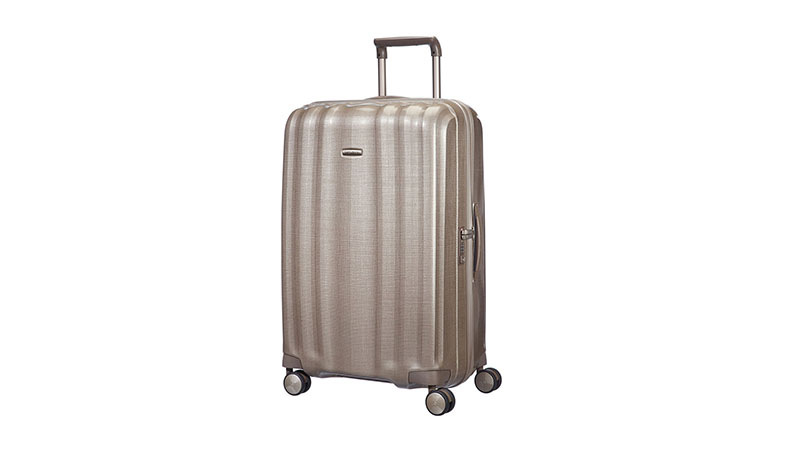 2. Neckpacker
The Neckpacker is an innovative travel jacket that makes sleeping on-the-go more relaxed than ever. The patented inflatable air hood system cradles your neck, allowing for a comfortable sleep without the fuss of a travel pillow. For extra convenience, the built-in Hoodshade made from extra-soft breathable fabric enables you to cover your eyes or entire face. Additionally, the durable piece incorporates eight specifically tailored pockets for essential items such as passports, tickets and devices. This must-have accessory is also available as a vest.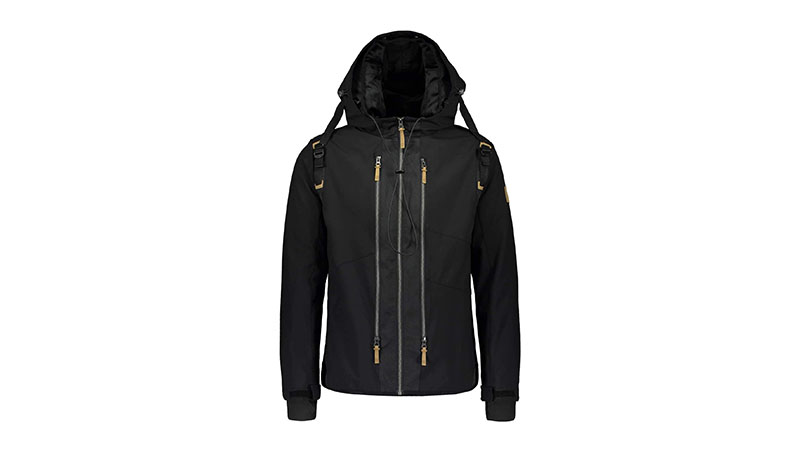 3. Matein Travel Backpack
This functional travel backpack, available in a range of colours, is ideal as a carry-on or for daily use. The Matein Travel Backpack provides ample storage for all your everyday essentials, including a separate laptop compartment. The bag features a hidden anti-theft pocket in the back designed to keep your passport and other valuables safe. While the added luggage strap makes it easily attachable to your suitcase. You can also charge on-the-go thanks to the bag's built-in USB charging ports. Moreover, the sturdy backpack features a comfortable airflow back design and adjustable shoulder straps for maximum support.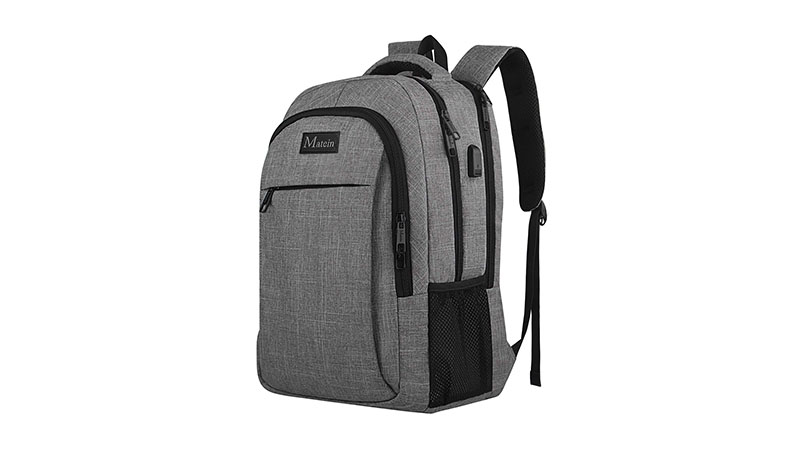 4. Bose QuietComfort 35 Wireless Headphones
The QuietComfort 35 Wireless Headphones are Bose's most powerful headphones yet. Engineered with world-class noise cancelling, hassle-free Bluetooth pairing and direct access to Alexa and Google Assistant voice control, these Bose headphones are ideal for the avid traveller.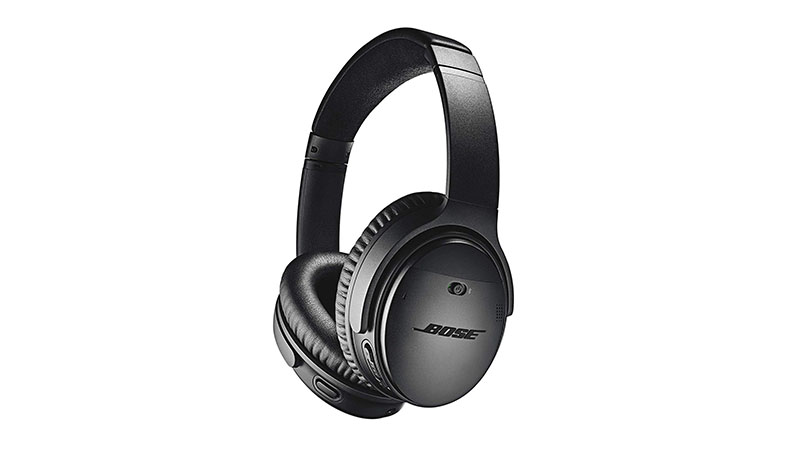 5. MLVOC Travel Pillow
Ensure you stay well-rested throughout your travels with this 100% pure memory foam travel pillow. With a unique curve-shaped design, the pillow has been purposefully engineered to prevent your head from falling forward and relieve neck pain. With the extra luxury of a rope lock, users can easily adjust the angle and size of the pillow to their desired comfort.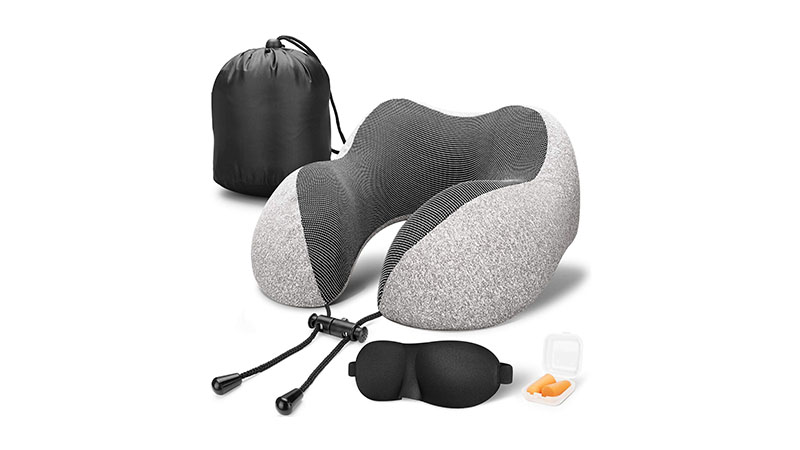 6. JOOMFEEN Universal Travel Adapter
The JOOMFEEN Universal Travel Adapter is the only adapter you'll ever need. The plug is suitable to work in over 150 countries, including the United States, United Kingdom, Europe, Australia, Canada, Russia, Asia, South America and more. It also features dual USB ports for device charging so you never have to go without power again.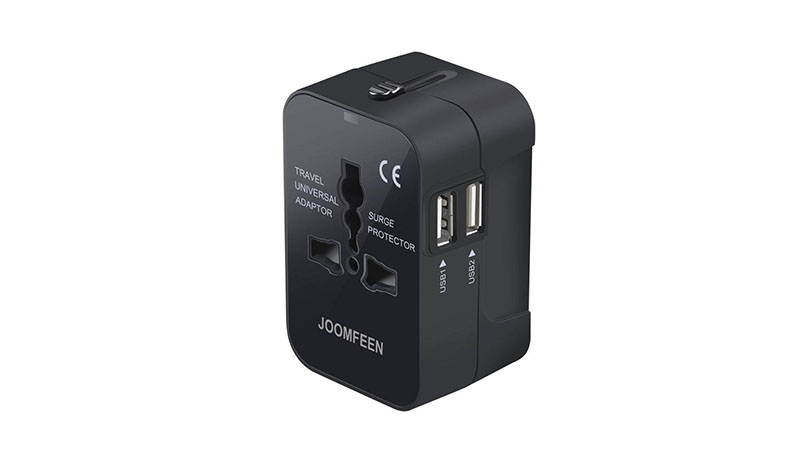 7. Etekcity Digital Luggage Scale
Say goodbye to nasty excess baggage fees at the airport with the Etekcity Digital Luggage Scale. The compact device provides high-accuracy readings for items up to 110lb/50kg. Now you can be sure that last minute shopping trip won't tip the scales on your way home.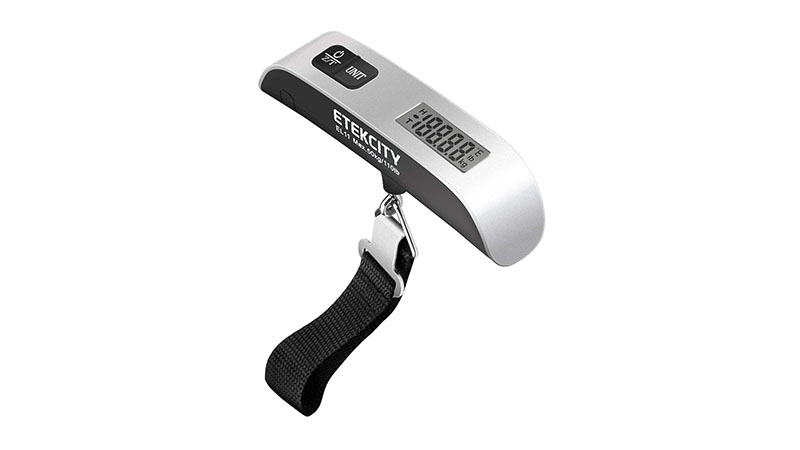 8. UGREEN Travel Gadget Carry Bag
The UGREEN Travel Gadget Carry Bag is designed to keep all your electronic accessories in one organised and accessible location. The double layer capacity organiser features 12 elastic loops and various sized mesh pockets so that you never have to worry about tangled cords again.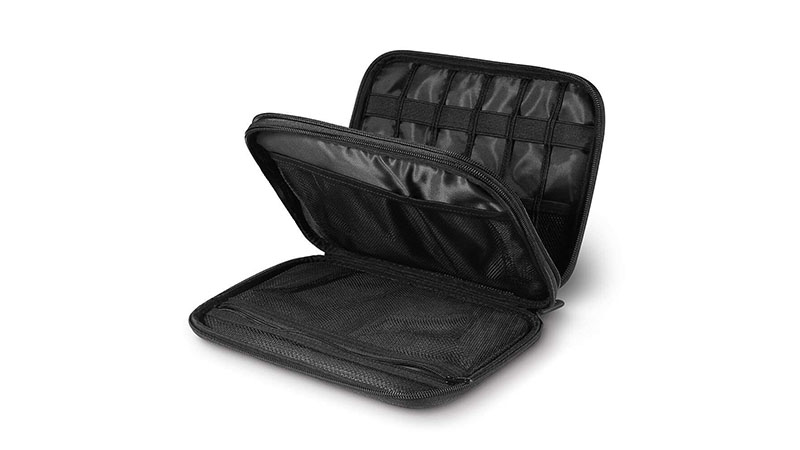 9. YaMiu Travel Shoe Bags
Shoe bags are the perfect companion for the functional traveller. Not only will they protect the rest of your luggage from dirt collected along your travels, but they are also a great way of safeguarding shoes from scuffs. YaMiu shoe bags are made from easy to clean and quick-drying nylon fabric and come in two sizes. Additionally, the fabric loop for hanging allows for better organisation wherever you are in the world.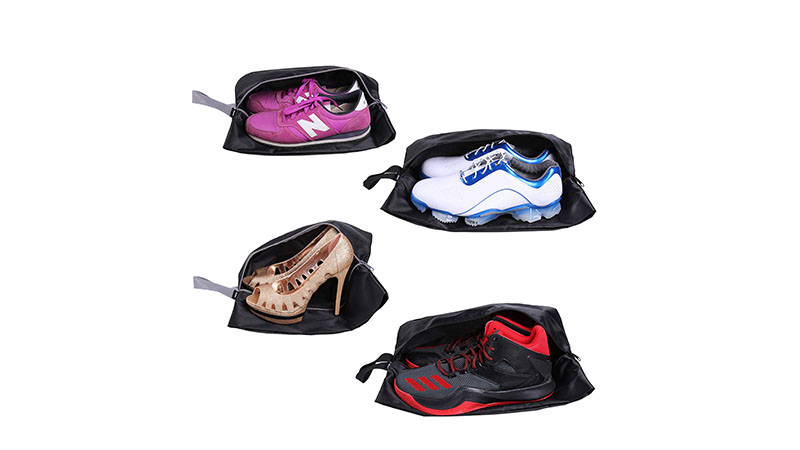 10. Zoppen Multi-Purpose Passport Wallet
This stylish wallet, made from high-quality eco-friendly leather, keeps all of your important documents in one place for both security and convenience. It features a passport pocket, boarding pass compartment, credit card slots, sim card and cellphone pouch, a zippered currency pocket, and a key and pen holder. In addition, you can travel at ease, knowing your personal information is safe inside your wallet thanks to RFID blocking technology.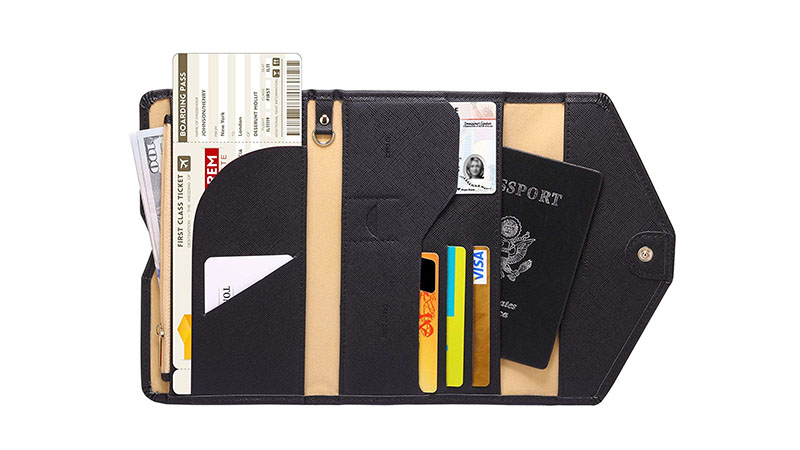 11. Hikenture Hanging Toiletry Bag
Make your beauty-routine easy even in the smallest of spaces with Hikenture's Hanging Toiletry Bag. The open face design provides quick access to all of your cosmetics and toiletries, while mesh pouches allow for superior organisation. With a metal hook for hanging and a flat base to stand on countertops, this bag will adapt to its surroundings no matter where in the world you take it.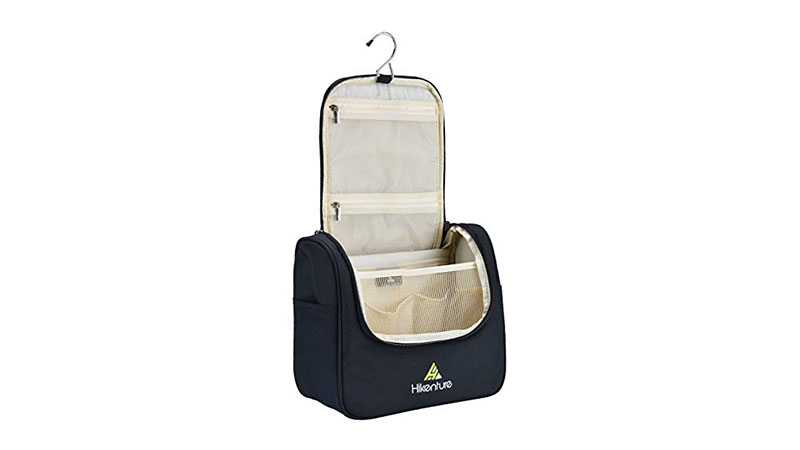 12. TP-Link Wireless Travel Router
Gone are the days of scouting out the closest restaurant with Wi-Fi. With the compact TP-Link Wireless Travel Router you can now remain constantly connected. The travel-sized device creates a portable Wi-Fi network via 3G/4G dongle. The small but powerful router generates a connection strong enough to stream in HD on all your devices.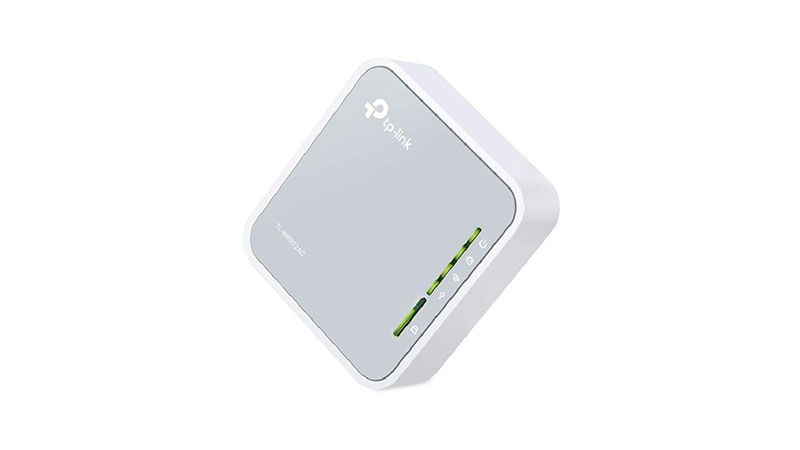 13. JSD Portable Garment Steamer
Nothing says 'tourist' more than an outfit ruined by creases. Thankfully you can say goodbye to wrinkles on the road with the JSD Portable Garment Steamer. What this mini handheld steam iron lacks in size, it makes up for in performance. Its ergonomically designed nozzle perfectly and powerfully distributes steam to remove creases fast.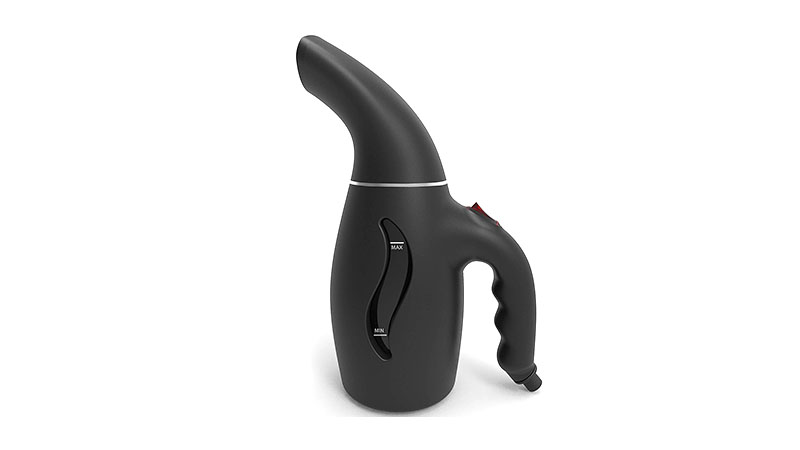 14. Kindle
Whether on a long-haul journey or relaxing in a park on the other side of the world, a good book is crucial when travelling. With physical books taking up so much valuable suitcase space, it can be hard to justify packing more than a few though. This is where the Kindle comes in handy. The smart technology allows you to carry an entire library of books on one slim device. The latest model features an adjustable light and glare-free display that reads like real paper even in direct sunlight. Furthermore, with battery power that lasts weeks on end and access to thousands of books, the Kindle is a must-have accessory for the book-loving traveller.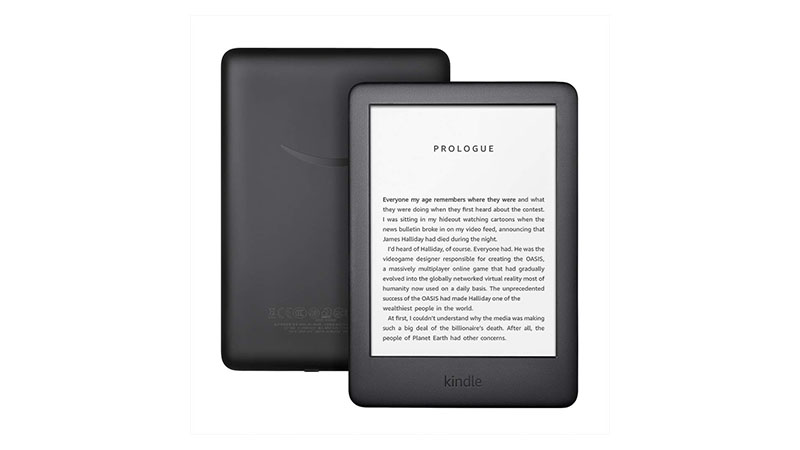 15. Tempur Pedic Travel Size Neck Pillow
There is nothing worse than a stiff neck to dampen your travels due to constant moving and dodgy hotel pillows. Luckily, the Tempur Pedic Neck Pillow now comes in a compact travel size option. The pillow is designed for sleepers who require a controlled sleep posture. The moulded cushion retains its shape for a supported sleep and also comes with a convenient storage pouch that attaches to your luggage.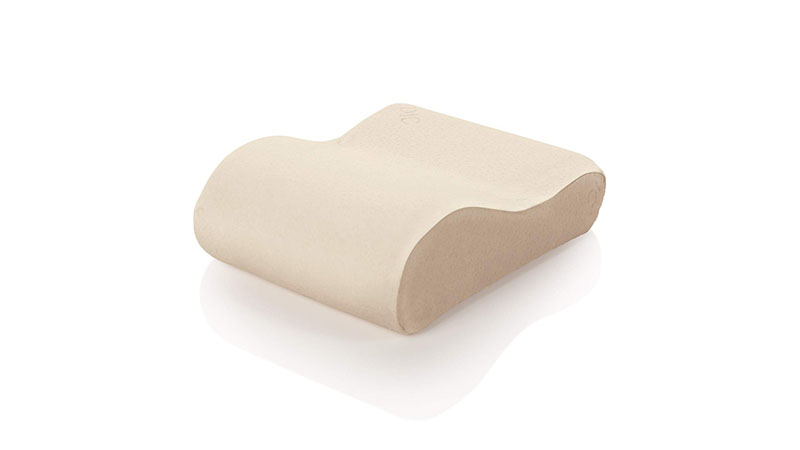 SUBSCRIBE TO OUR NEWSLETTER
Subscribe to our mailing list and get interesting stuff and updates to your email inbox.