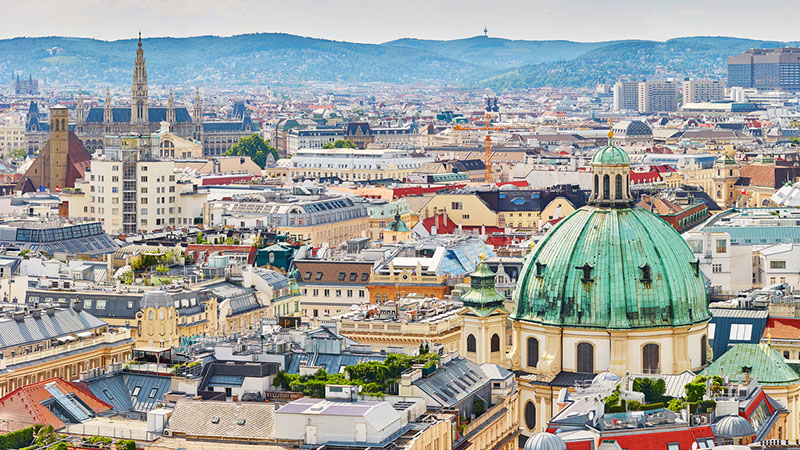 As Austria's capital city, Vienna is home to nearly one-third of the country's population. Of course, it's not just locals who love this place. Every year, countless tourists flock to Vienna to take in its culture, arts and beauty. Filled with stunning historical buildings, gorgeous gardens, excellent museums and cool cafes and bars, Vienna provides plenty of fantastic activities and sights to add to your itinerary. So, what are you waiting for? Book your tickets now and be sure to add these top places to visit in Vienna to your list of things to do.
1. Vienna State Opera
Beautiful sights and sounds come together at the Vienna State Opera. As one of the finest opera houses in the world, this building is seriously stunning. Located in the Inner Stadt district, it features a Neo-Renaissance exterior with many lovely arches and arched windows. Of course, you shouldn't miss the decadent interiors either. So, be sure to book a guided tour or buy tickets to see a live concert or opera for an unforgettable experience.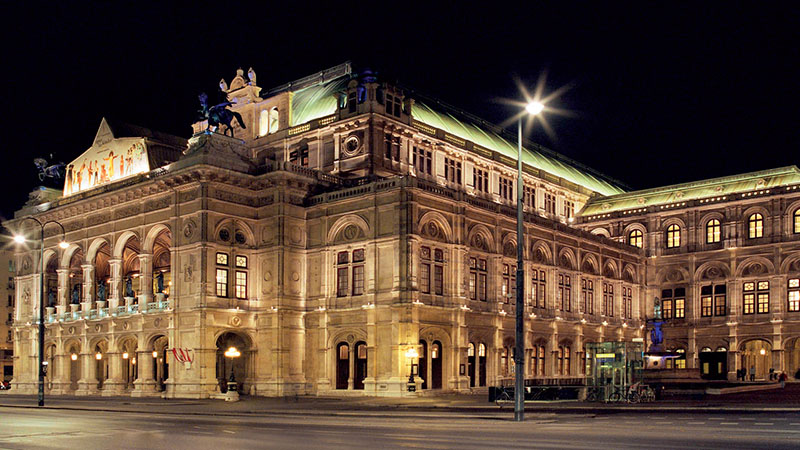 2. Mozarthaus
Not only is Mozart one of the best composers of all time, but he's also one of the most famous Austrians ever to live. Today, you can learn about his life and work at Mozarthaus Vienna. Located in the heart of Vienna, close to St Stephen's Cathedral, this historical apartment is where Wolfgang Amadeus Mozart lived between 1784 to 1787. It's also where he composed the most music and the only one of his Vienna apartments still in existence today.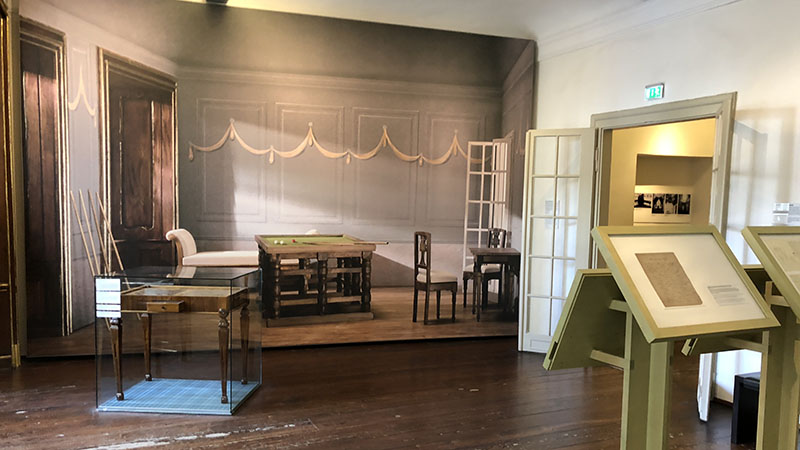 3. St Stephen's Cathedral
Located in Stephansplatz, St Stephen's Cathedral is an awe-inspiring sight. The massive structure is one of the most famous and important churches in both Vienna and Austria. It also boasts the tallest church tower in all of Austria, which creates an impressive view in the Vienna skyline. The beautiful building features a Roman-Gothic exterior with pointed towers and an eye-catching roof adorned with coloured tiles. Inside the iconic cathedral, there are 18 altars and several smaller chapels along with some tombs and catacombs.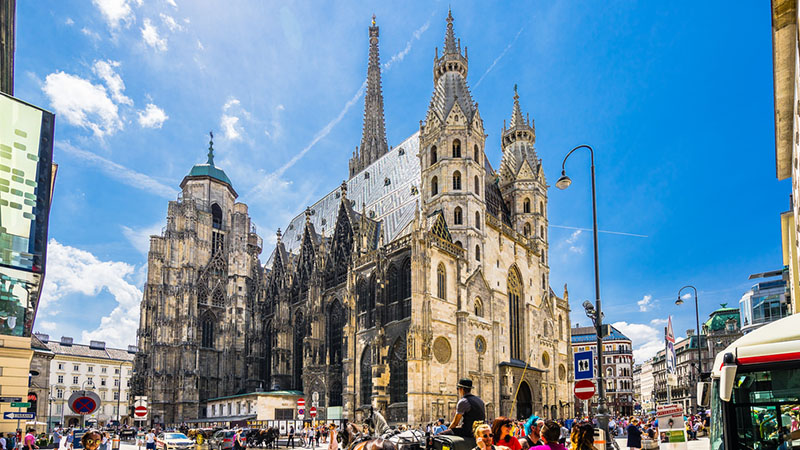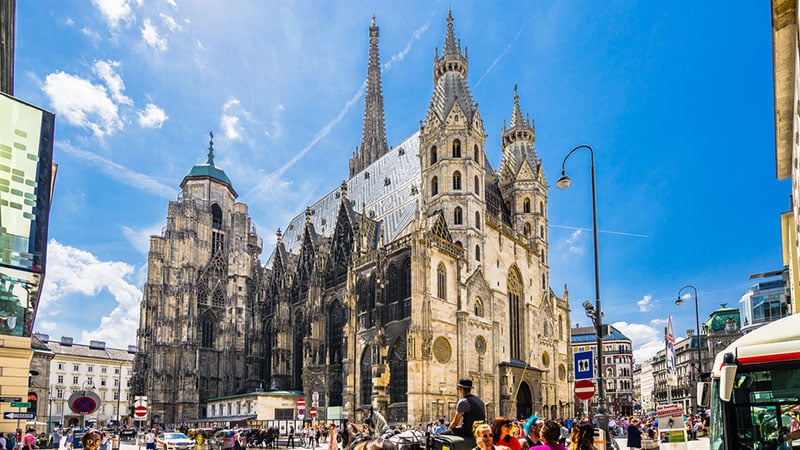 4. Schoenbrunn Palace
Schoenbrunn Palace has been around since the 1600s and has major cultural significance for Austria. Emperors of Austria have been born in this palace, and the Habsburgs lived there for many years. The beautiful and breathtaking structure boasts a baroque-style exterior, which includes a stunning, symmetrical main building with an impressive array of windows and rooftop statues. Of course, the interior is just as splendid, featuring an assortment of rooms fully furnished in the original style. So, be sure to take a tour through this gorgeous and vast palace during your stay. It'll give you a lovely look at how Austrian royalty lived.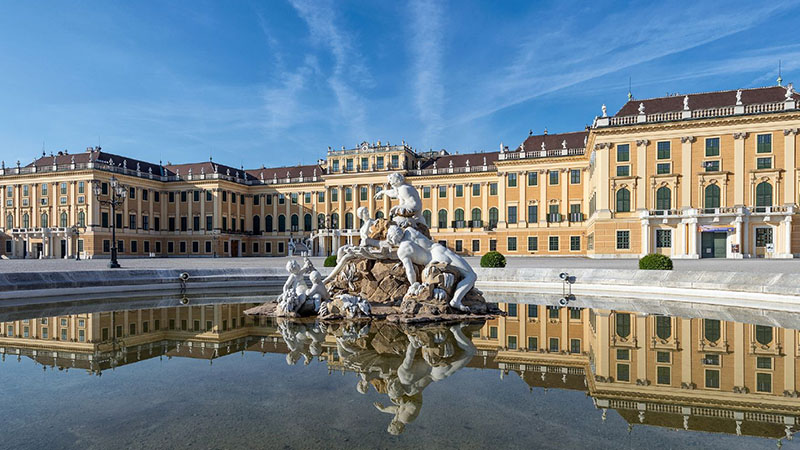 5. Hofburg Palace
The Hofburg Palace is a massive complex that was created to pay tribute to the Habsburg dynasty. It served as the primary winter residence for the rulers of the Austro-Hungarian empire for centuries. Today, however, Hofburg Palace holds the offices of the president of Austria. Since their creation in the 13th century, the palace buildings, which include the awesome semi-circular Neue Burg, have undergone many additions. Head there during your time in Austria to admire the beautiful baroque architecture, tour the imperial apartments, and visit the complex's museums.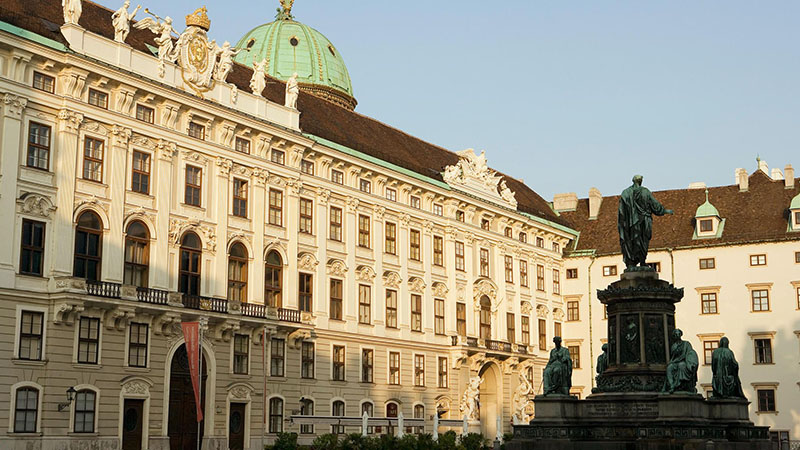 6. Naschmarkt
Soak up the culture of Vienna with a trip to the Naschmarkt during your stay. This vast market boasts 16th-century origins and today hosts over 100 food and vintage stalls along with restaurants. Located on Wienzeile Street, the market stretches for over a kilometre with stalls selling everything from fresh produce to cheese and seafood. As you walk through and take in the sounds, smells, sights and atmosphere of this world-famous market, you'll experience a lovely slice of local life.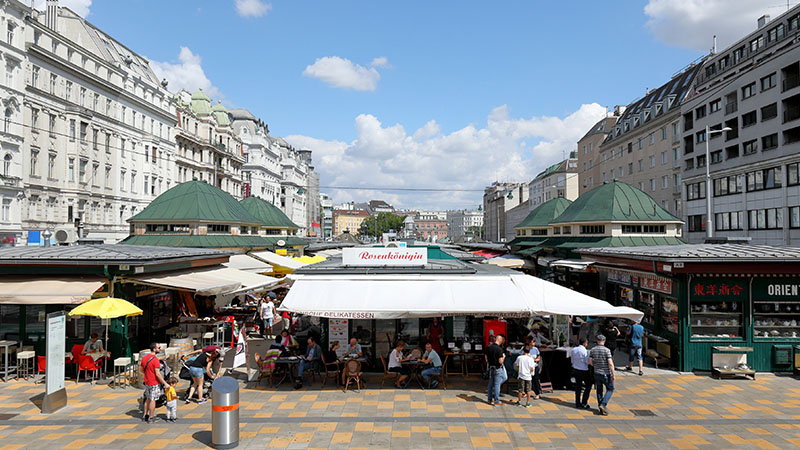 7. Danube River
The Danube is Europe's second largest river. It flows through ten countries, including Austria, which is more than any other river in the world. Passing straight through Vienna, this gorgeous body of water is a must-see for all tourists. To take in its magnificence, consider booking a river cruise or plan a bike ride along its banks.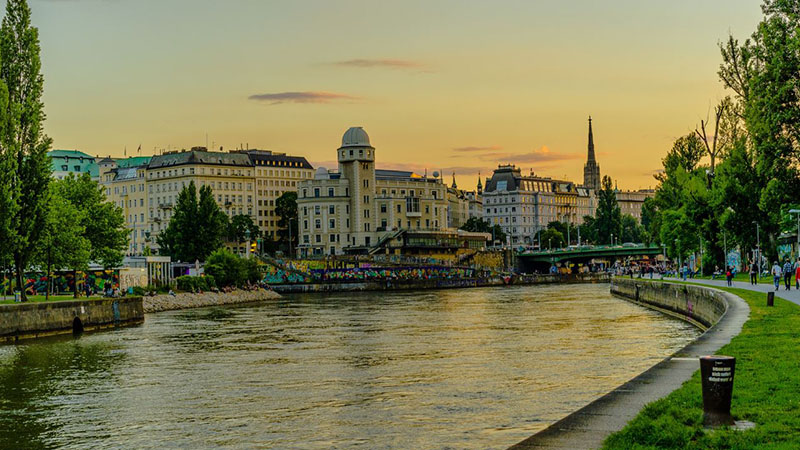 8. Schoenbrunn Gardens
The Schoenbrunn Gardens are just as impressive and beautiful as the palace complex itself. As such, they are worthy of their own special visit during your trip to Vienna. The magical grounds extend over a kilometre from the palace and are a beautiful place to stroll around for hours. The various sections include incredible flower beds, artificial Roman ruins, a hedge maze and the stunning Neptune fountain. Also, don't forget to visit the gorgeous Gloriette while there. This lovely building offers an excellent vantage point and even features a cafe where you can sit and relax.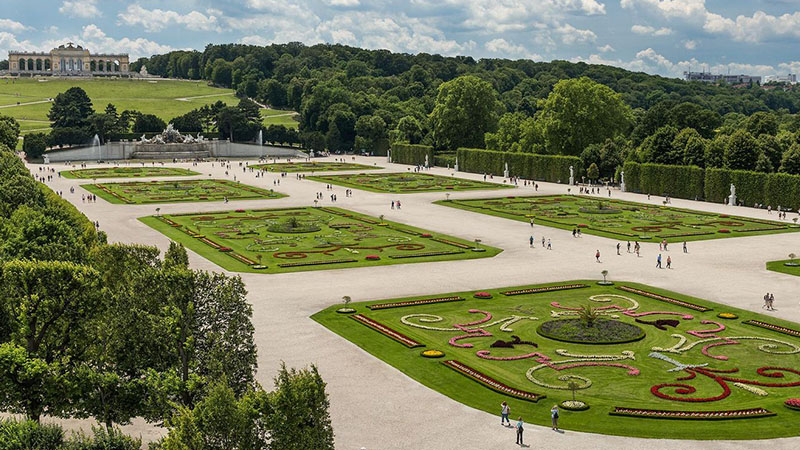 9. Sky Bar
It may not be the first thing you envision when thinking of Vienna, but the city boasts a surprisingly good rooftop bar scene. In particular, Sky Bar is one of the best around. Located at the top of the Steffl department store, Sky Bar is a luxurious rooftop bar offering delicious cocktails and killer views. So, you can sip on an Aperol Sprizz while taking in the breath-taking sights of Stephansdom (St Stephen's Cathedral), the city and surrounding hills.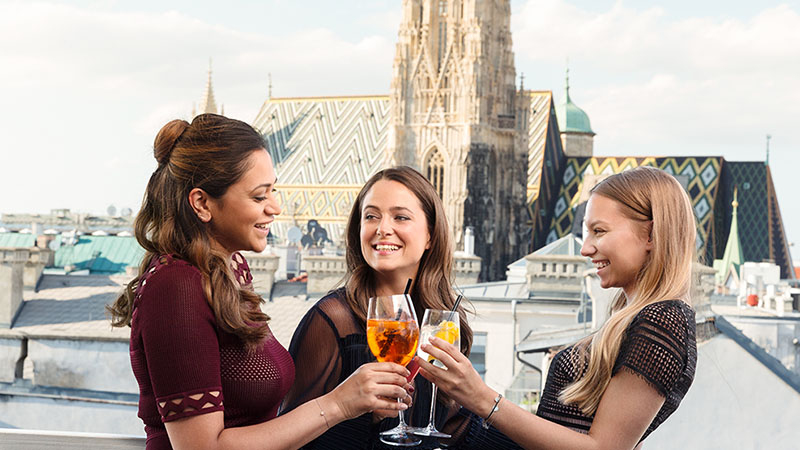 10. Rathaus
Vienna's Rathaus (German for Town Hall) is a stunning and historically significant building located in Rathaus Platz. This neo-Gothic style building was built in the 1800s and designed to house the offices of the Mayor. A must-see for anyone interested in historical architecture, the Rathaus features five towers. The centre tower is the largest of the group and features the well-known Rathausman statue at its top. While the outside is undoubtedly impressive, don't forget to pay a visit inside. On certain days, guided tours are available that showcase the fantastic rooms and interiors of this remarkable building.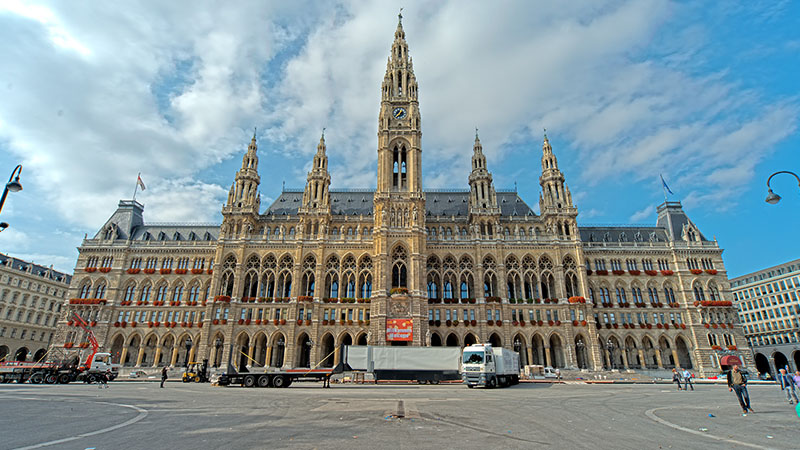 11. Vollpension Café
Want to taste some of the best Viennese pastries around? Head straight to Vollpension. This quirky cafe dishes up delicious cakes and biscuits made fresh daily by local grandmas. After all, no one's treats taste better. Of course, this isn't just a place for older generations. The whole concept surrounding the cafe is about bringing the young and old together over great food.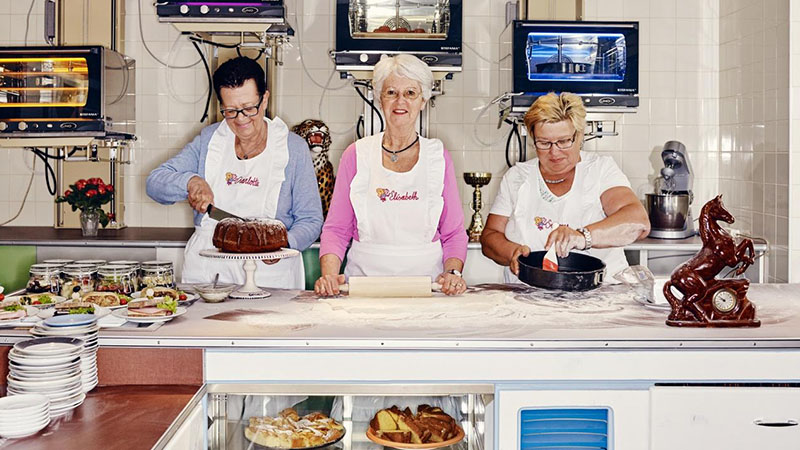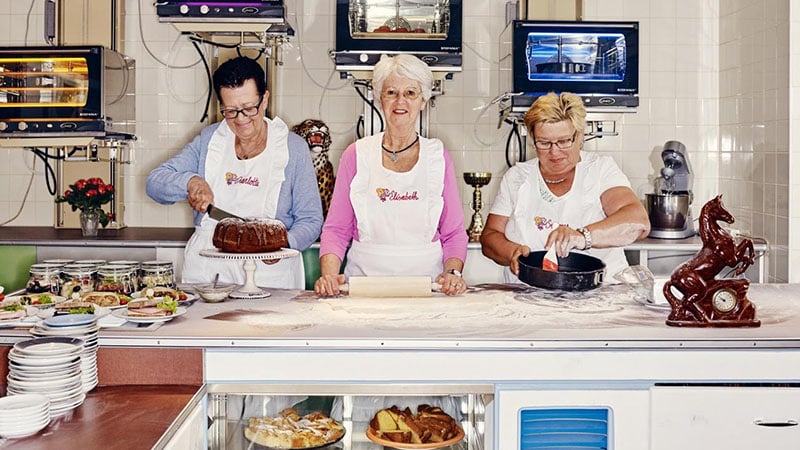 12. Tiergarten Schoenbrunn (Vienna Zoo)
Need another reason to head out to the Schoenbrunn Palace? Well, how about a zoo? The Tiergarten Schoenbrunn is located within the palace grounds and is the oldest zoo in the world. Although originally built as a menagerie, the zoo today focuses on preserving species and educating people. An excellent place to explore, the Tiergarten features a mix of original and newer buildings. As for the animals, there's plenty of species to see, including the endangered giant panda, giraffes, sea lions, sloths and more.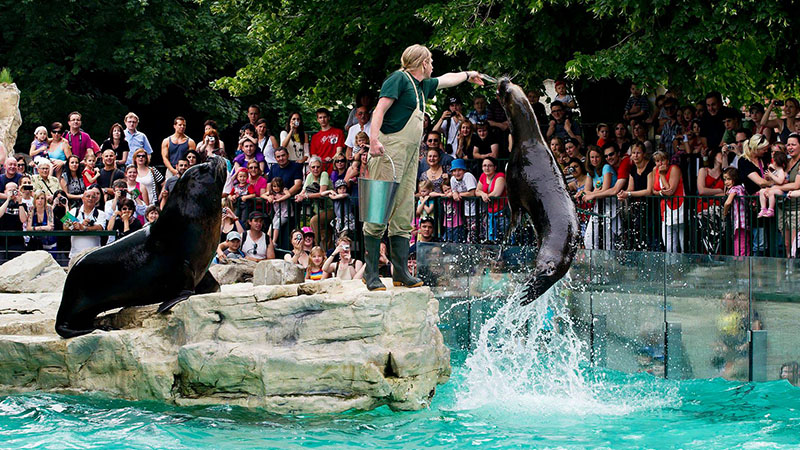 13. Belvedere Museum and Palace
Built in the early eighteenth century, the Belvedere palatial complex, which includes two palaces, is one of Europe's most beautiful baroque landmarks. Consisting of Upper and Lower Belvedere as well as an extensive garden, the complex is a UNESCO World Heritage Site. Today, the Belvedere houses also act as museums, containing incredible collections of Austrian and international artworks. Head there to soak in the beautiful architecture before viewing stunning works by famous artists like Claude Monet, Vincent van Gogh and Gustav Klimt.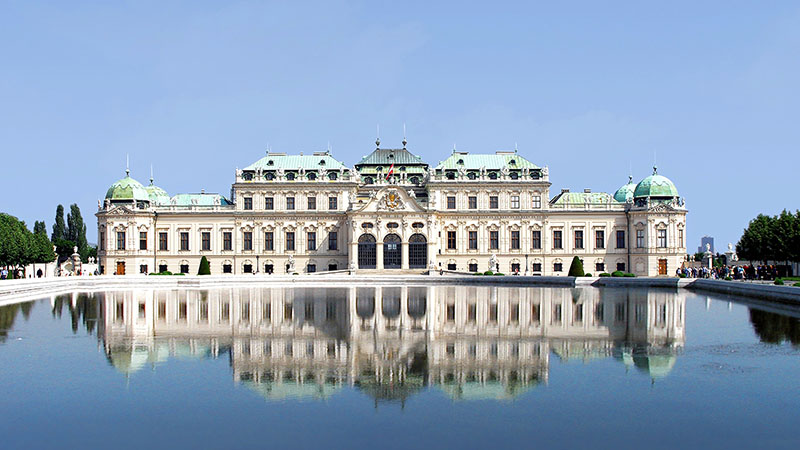 14. Vienna Natural History Museum
Located within a stunning palace complex, the Vienna Natural History Museum contains an impressive array of artefacts and animals. It features over 30 million objects, making it one of Europe's most important museums. Understandably, it's easy to spend a whole day here, taking in all the information and sights. Along with its fantastic collections of taxidermy, animal skeletons, fossils, insects, minerals, precious stones and meteorites, the museum also houses a digital planetarium.
VISIT VIENNA NATURAL HISTORY MUSEUM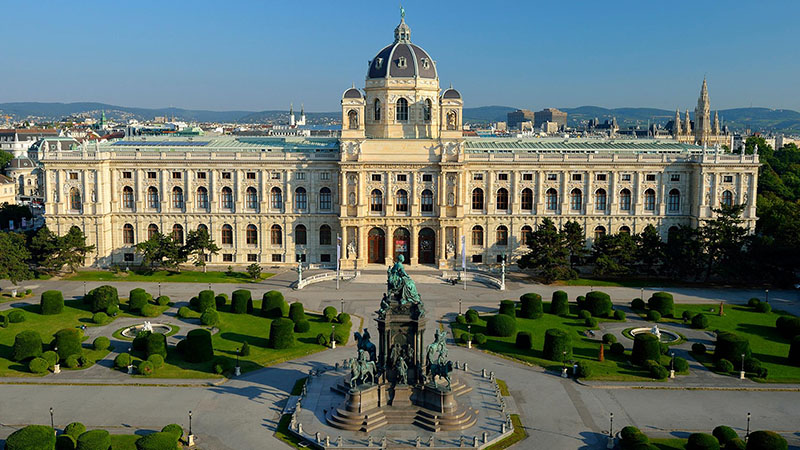 15. Prater Amusement Park
Looking to have a whole lot of fun on your trip to Vienna? You can't go past Prater Amusement Park. Located within Wiener Prater Park, the area was originally a hunting ground before being turned into a public space with food stalls and small amusement attractions. Today, however, it hosts an incredible selection of rides and stalls that are fun for both adults and children alike. Best of all, as you only pay for what you use (no admission fee), you can choose where you want to spend your money. Will it be a roller coaster, the Ferris wheel, a shooting range or just a bite to eat at one of the restaurants or cafes?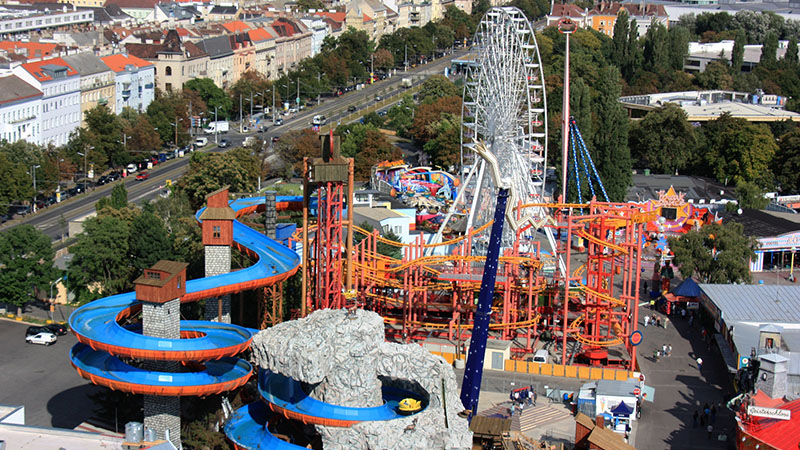 16. Café Kahlenberg
Take a break from your usual busy holiday itinerary to head to Cafe Kahlenberg. This relaxing spot is the perfect place to enjoy tasty coffee and delicious pastries while taking in the magnificent sights of Vienna. The high vantage point offers panoramic views encompassing sprawling vineyards, the Danube, the Prater Riesenrad (Ferris wheel), and St Stephen's Cathedral. As the cafe is open daily from 7 am to 9 pm, there's no excuse not to fit this stop into your schedule.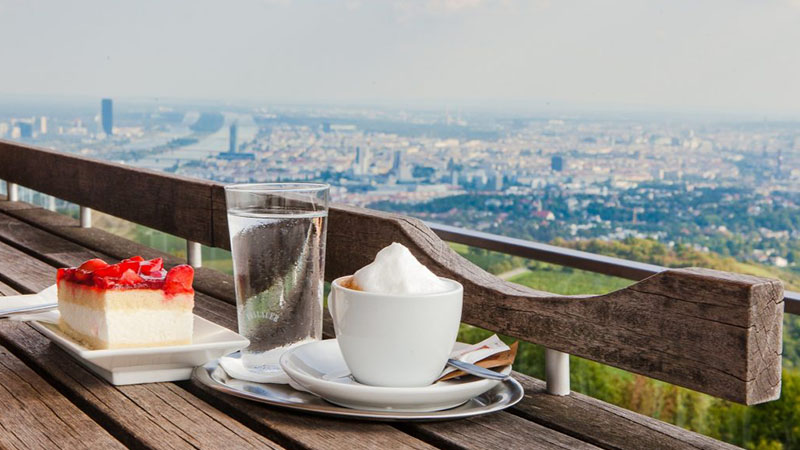 17. The Spanish Riding School
Built during the Habsburg monarchy, Vienna's Spanish Riding School is one of the finest institutes for traditional dressage in the world. For hundreds of years, the school has been training horses in the art. Today, you can visit the charming school and see its horses in action with a ticket to a performance or training session. While riders and horse-lovers will get a special kick out of witnessing these shows, everyone can appreciate the beauty and precision.
VISIT THE SPANISH RIDING SCHOOL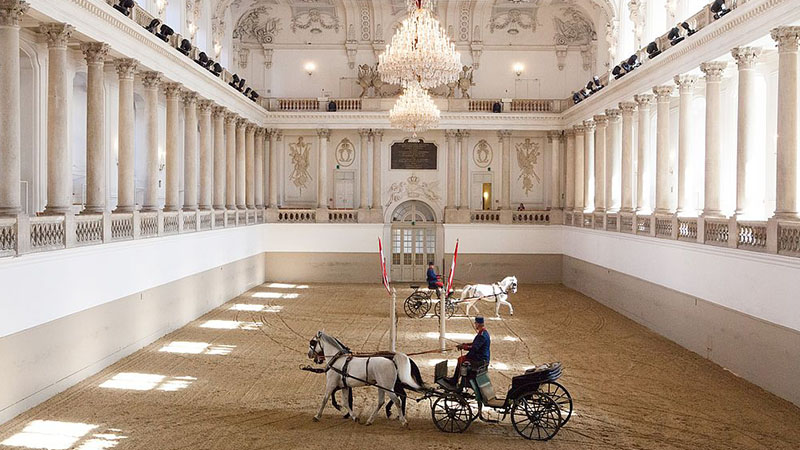 18. Donauturm
An impressive observation tower in the Donaustadt district of Vienna, the Donauturm is one of the tallest free-standing towers in the world. Reaching 252m into the sky, the tower stands out against Vienna's generally low-rise skyline. As well as being a fantastic and unique way to view Vienna, the Donauturm, which contains radio transmitters and cell phone antennae, also boasts a revolving restaurant, cafe, observation deck and bungee jump platform.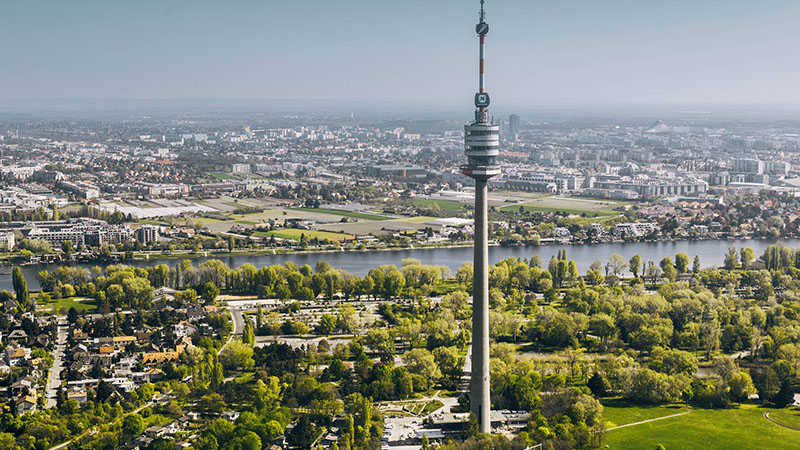 19. Vienna Ring Road
Feel like stretching your legs in Vienna? Consider taking a walk or ride along the Vienna Ring Road. This lovely road, which was constructed in the 19th century after the removal of city walls, surrounds Vienna's Inner Stadt district. Lining its pavements are many famous buildings and excellent examples of architecture. Of course, there's no need to worry if your legs start to get tired. The city's tram line flanks this broad road and is an excellent mode of transportation.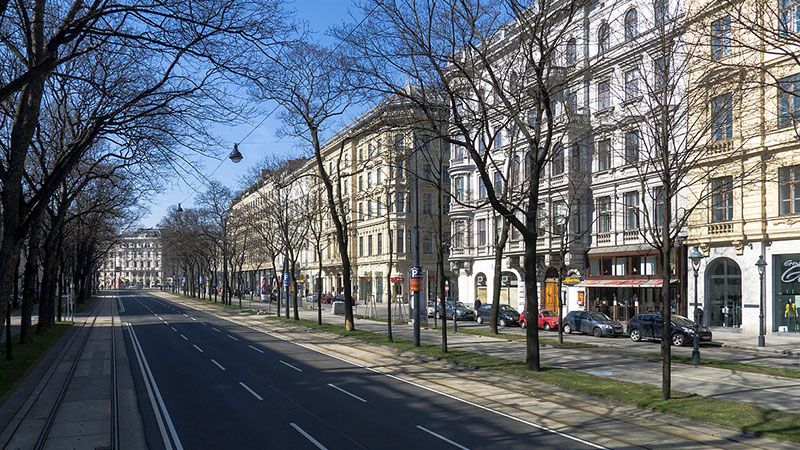 20. Vienna Woods
Escape the city and head west to find the sprawling Vienna Woods at the foothills of the Northern Limestone Alps. Spanning around 45km, these beautiful woods, which are known as Wienerwald, are the perfect place to enjoy a taste of the Austrian countryside. Surrounded by several rivers, the Vienna woods contain countless wonders and attractions, including the Seegrotte, Mayerling Hunting Lodge, and more. Either plan your own itinerary or enlist the help of a tour company to see the area's magnificent beauty.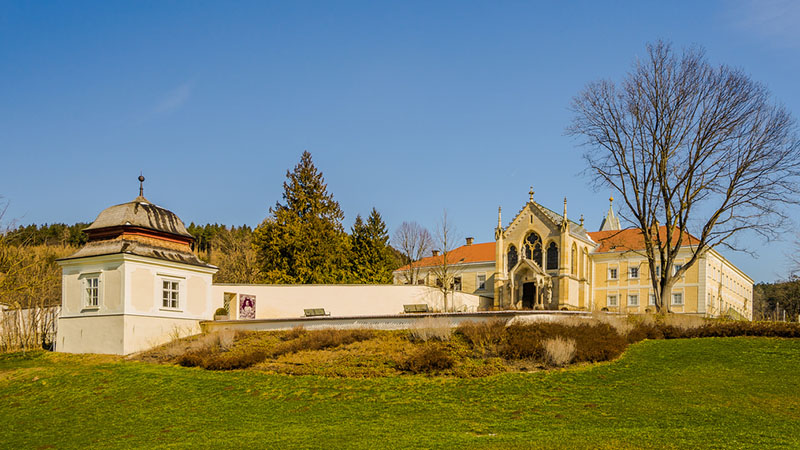 SUBSCRIBE TO OUR NEWSLETTER
Subscribe to our mailing list and get interesting stuff and updates to your email inbox.