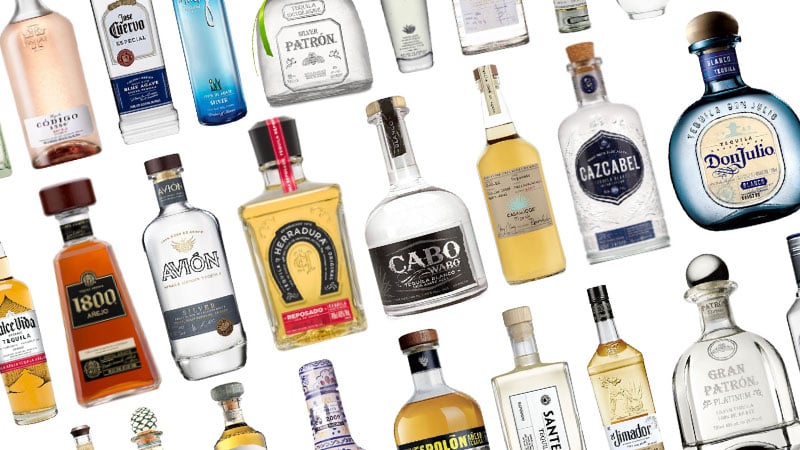 Tequila is a divisive spirit. Far too many people have horrid memories of drunken nights spent shooting cheap tequila. However, quality tequila is an entirely different experience. The brands below use the finest, carefully harvested Weber blue agave, which is then lovingly roasted, milled, fermented and distilled, before aging and bottling. Common styles include Blanco, a clear, unaged spirit; Reposado, which is often straw-colored and aged for a short period; and Añejo, or aged tequila which is rich and full-flavored. You can drink them all neat or on the rocks to appreciate the subtle sweetness and smooth flavor. Alternatively, add them to your favorite craft cocktail for an elevated drinking experience.
1. 1800
Centuries-old brand, 1800 was the first premium tequila, launching in 1800. The iconic trapezoidal bottle pays tribute to the Mayan stone pyramids found throughout Mexico. Select from three tiers of product. The first tier features 1800 Silver with hints of sweet fruit and pepper. It's made from 100% Weber blue agave, grown for eight to twelve years. You can also enjoy a coconut version of the Silver, which is slightly sweet and tropical, making it perfect for on the rocks. Aged tequilas are next. The Reposado is finished in American and French oak barrels for at least six months, while the Añejo is aged in French oak for at least 14 months, making this the perfect sipping drink with vanilla and butterscotch notes. Lastly, add one of the limited edition tequilas to your collection. Choose from the Cristalino, Milenio, or incredibly rare Colección, which comes with a custom-designed decanter.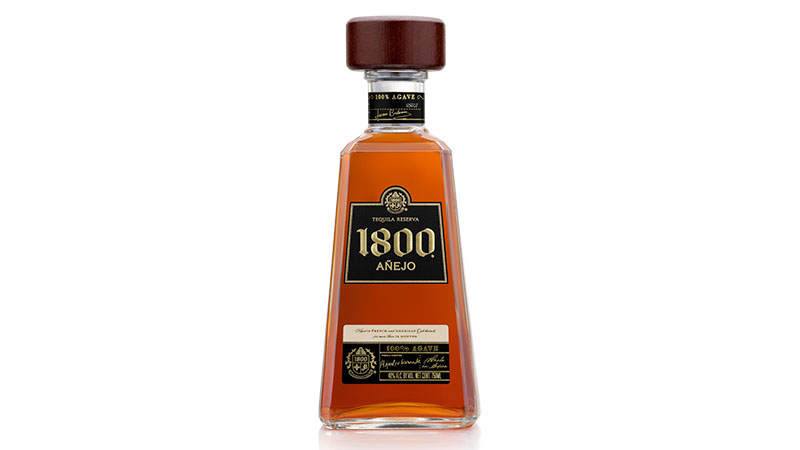 2. Avión
Avión is based in Jesus Maria, in the Mexican state of Jalisco. They harvest by hand, slow roast, distill in small batches, use ultra-slow filtration, and even age in whiskey barrels to craft some of the finest, award-winning single-origin tequila. Select from a range of four types. The unaged Silver is crisp with grapefruit pineapple and black pepper notes, so it's perfect for your favorite cocktail. Meanwhile, the Reposado is aged for six months resulting in warm spices and dried fruit, while the Añejo is rich amber in color thanks to spending two years aging. It's soft and sweet with caramel and vanilla, making it perfect for savoring. Finally, the Reserva 44 spends a massive 43 months in oak barrels before one final month in specially selected petite barrels. It's got the color of Scotch and is ideal on its own. Avión is tequila, elevated.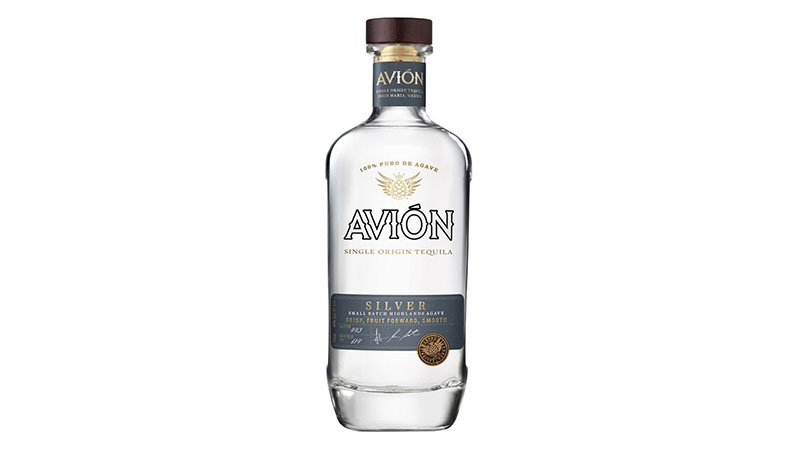 3. Cabo Wabo
If you're looking for an unapologetically bold tequila, then Cabo Wabo is the ideal choice. This thick-cut tequila uses the best Weber agave piñas chopped into large chunks before roasting. A thicker cut of the distillate allows the natural, earthy tones and bold agave taste to shine through in the final product. The three varieties include the Blanco, which is spicy and clean with a kick and great in cocktails. The Reposado takes it to another level, aging in American oak barrels for four to six months, while the top tier Añejo is aged for 14 months. It's best savored neat or on the rocks. Cabo Wabo is not only a tequila brand but also a nightclub and restaurant. It's located in Cabo San Lucas, in Baja California Sur, Mexico, and is the brainchild of former Van Halen frontman Sammy Hagar.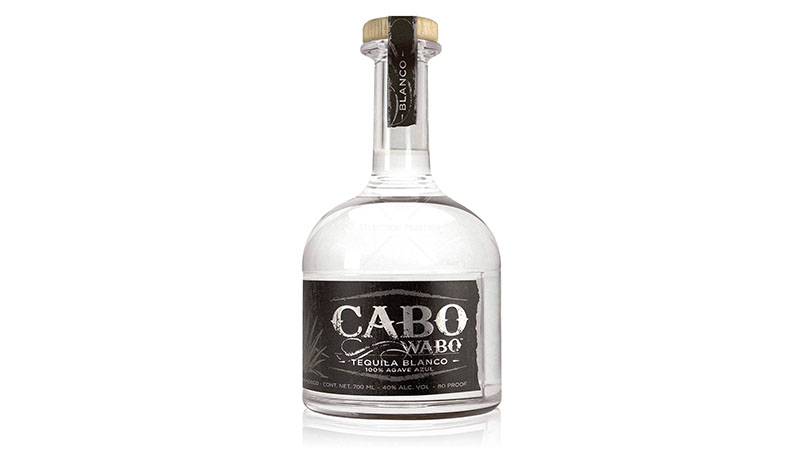 4. Casamigos
Ditch the salt and lime when drinking Casamigos – it's so smooth and is specifically designed for on the rocks, by the shot, or even straight from the bottle. George Clooney, Rande Gerber, and Mike Meldman are the men behind the brand. They worked with their master distiller to create the perfect tequila for friends. Hailing from Jalisco, Mexico, the 100% blue Weber agave plants grow in the cool-climate highlands, taking on the wonderful nutrients from the red clay soil. The hand-selected piñas are then slow-roasted in traditional brick ovens for 72 hours before undergoing 80 hours of fermentation using a proprietary blend of yeast for a consistent and refined flavor. Select from the fruit-forward Blanco, gently aged Reposado, or the 14-month aged Añejo with hints of spice and barrel oak. Alternatively, they also have a smoky mezcal that's delightful in a margarita.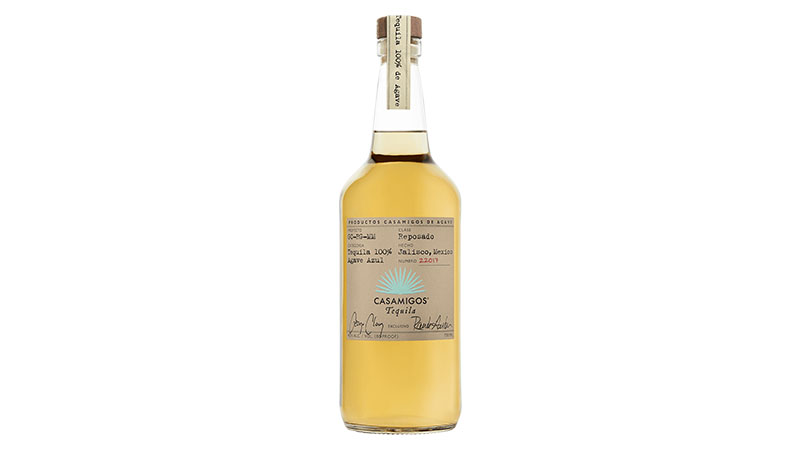 5. Herradura
Herradura is the last tequila-producing Hacienda on the planet. It was established in 1870, and the brand invented the first reposado and extra añejo tequilas. The blue Weber agaves are harvested from around the property by expertly-trained jimadors. The piñas then steam for 26 hours in traditional ovens before milling twice to extract the nectar. All-natural yeast is used for fermentation before it's twice distilled then bottled or barrel-aged, depending on the style. The tequilas from Herradura are multi-award winning, and the brand was also the first to employ a female master distiller. Choose from a selection of nine styles, including the classic options of Blanco, Reposado, and Añejo. If you're looking for something extra special, try the Legend. It matures for 14 months in charred American white oak barrels and boasts a richer deep color and velvety smooth taste.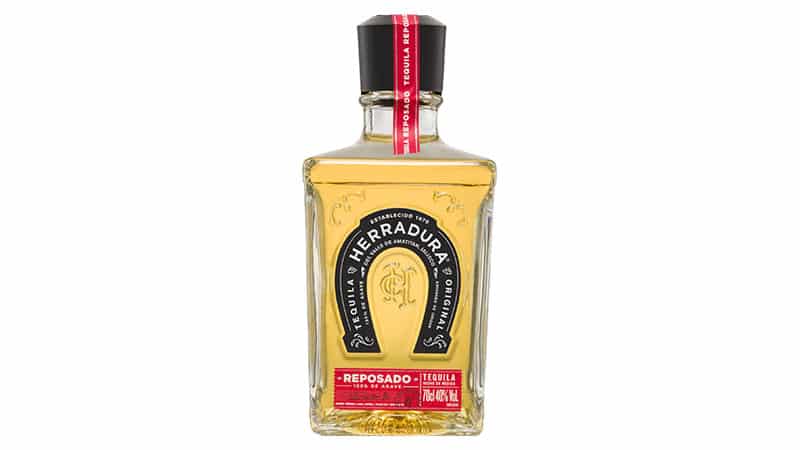 6. Cazcabel
Arandas, in the Jalisco mountains of Mexico, is home to Cazcabel. This micro-distillery produces premium tequila, inspired by the legend of a medicine man known as Don Cazcabel. Each carefully harvested piña is steamed in an autoclave and fermented in steel tanks, resulting in beautifully clean tequila. The range includes both a Blanco and a Reposado. The former has the agave earthiness and crisp citrus notes, while the latter boasts more vanilla and toasted oak. However, if you want something different and intriguing, they also have tequila-based liqueurs. There's Cazcabel Coffee made with Mexican Arabica beans, the rich and sweet Cazcabel Honey, and finally, Cazcabel Coconut, which uses the famous Jalisco coconuts and is perfect for a taste of the tropics. All make great mixers for cocktails, adding an intriguing twist to traditional recipes.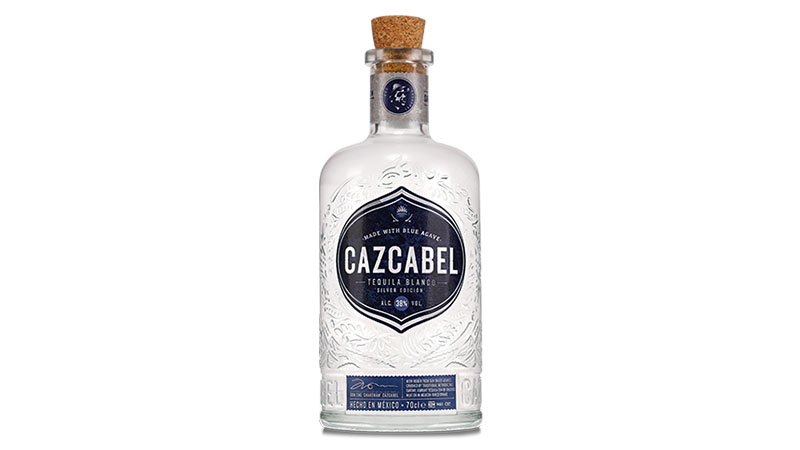 7. Don Julio
Discover a world of luxury tequila with Don Julio. The brand began in 1942 under Don Julio González, who saw an opportunity in the tequila market for a premium product. The distillery is based in Jalisco, Mexico, known for its ideal agave growing conditions. Each agave plant has extra space between them, so there's plenty of room to grow. They're then harvested by the jimadors and steamed in traditional ovens before aging in white oak barrels. The core range consists of six varieties. There's crisp Blanco, elegant Reposado, and distinctive Añejo. More unique tequilas include the Don Julio 70® Añejo Claro, which combines the smoothness of Blanco with the complexity of Añejo, and Don Julio 1942®, a small-batch tribute to the year the story began. However, the crown jewel is the Don Julio REAL®, a rare Extra-Añejo with a sophisticated taste and perfect for celebrations.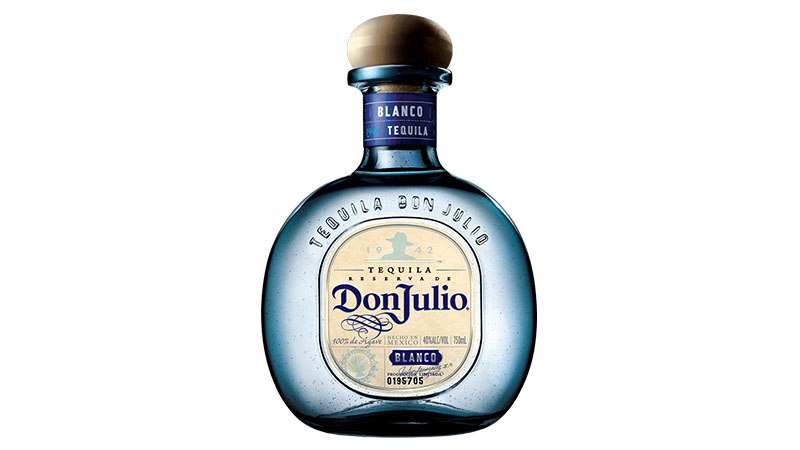 8. Gran Patrón
If you have refined taste, then the range from Gran Patrón is for you. Select from three varieties include Platinum, Piedra, and Burdeos. The clear Platinum is triple-distilled and oak rested, resulting in a smooth, full-bodied flavor with light citrus and fruit notes. Meanwhile, the Piedra uses a centuries-old tahona process for a complex and sweet tequila with hints of agave, mushroom, and vanilla. Finally, the Burdeos is the ultimate in sophistication and is only available in limited quantities. Its twice distilled, aged in used American oak and new French oak barrels before being finished in vintage Bordeaux wine barrels. This gives it an incomparable smoothness, with a hint of vanilla and raisins. Each tequila comes in a hand-numbered crystal bottle, making it a wonderful gift. Drink these on their own, or take traditional cocktails like a Lemon Drop, SideCar, or Old Fashioned to another level.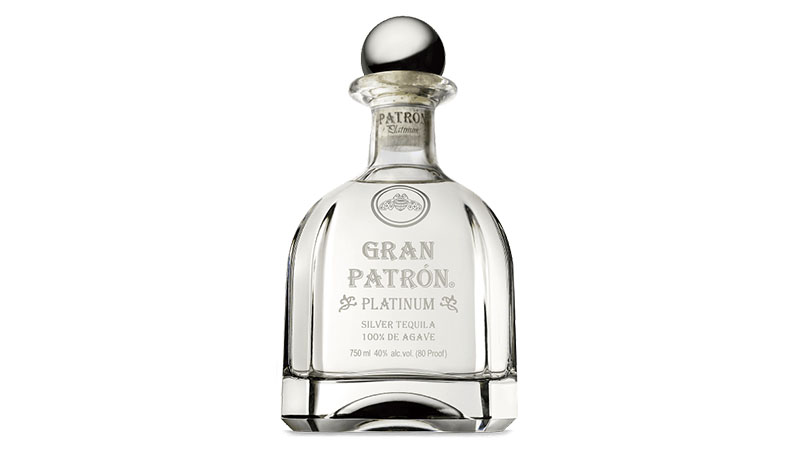 9. Dulce Vida
Delight your tastebuds with the range of tequilas from Dulce Vida. Not only are there traditional options like Blanco, Reposado, Añejo, and Extra Añejo, but there are also blends that include Lime, Grapefruit, and Pineapple Jalapeno. The brand takes the 100% blue agave handcrafted tequila and infuses it with the natural ingredients to create a truly unique product. Enjoy it as a shot, on the rocks, with sparkling water, or in your favorite cocktail. Plus, for extra convenience, you can also enjoy ready-to-drink cocktail mixes and sparkling cocktail cans. Dulce Vida is also award-winning and produced sustainably in San Ignacio Cerro Gordo, in Jalisco, Mexico. Every step is taken in-house, from working with the agave farmers to distilling management and aging in the brand's own barrels. This ensures every bottle is pure and authentic — the way tequila tastes the best.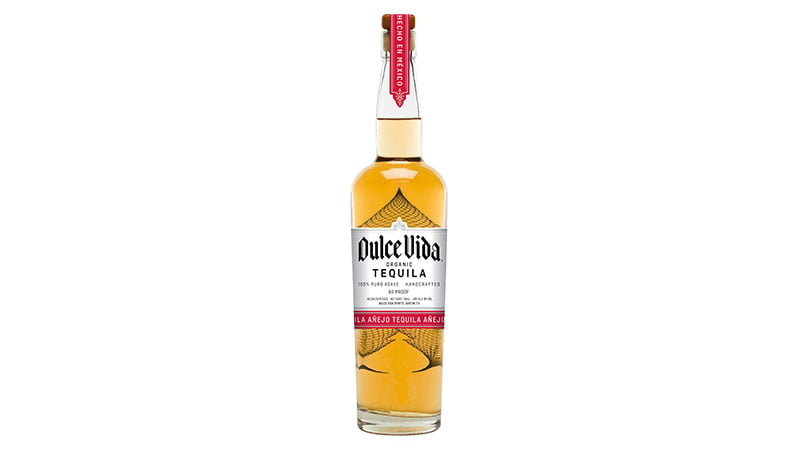 10. El Jimador
The El Jimador brand is named after the master harvesters who are integral to the tequila-making process. This highly-admired profession takes years of training to expertly harvest the blue Weber agave, knowing exactly when a plant is ready for cutting. Plus, they have to avoid hazards like hidden snakes and scorpions! The brand's selection of tequilas includes a crystal-clear Blanco, which is fruity, spicy, and herbaceous. There's also a Reposado, which enjoys a two-month siesta in American oak barrels for a rich flavor featuring wood, spice, and agave. Lastly, the Añejo ages for an entire year, resulting in an award-winning beverage with deep spice flavors such as cinnamon. Try them on ice, as a shot, or mixed in a classic cocktail such as Paloma, margarita, or Bloody Maria.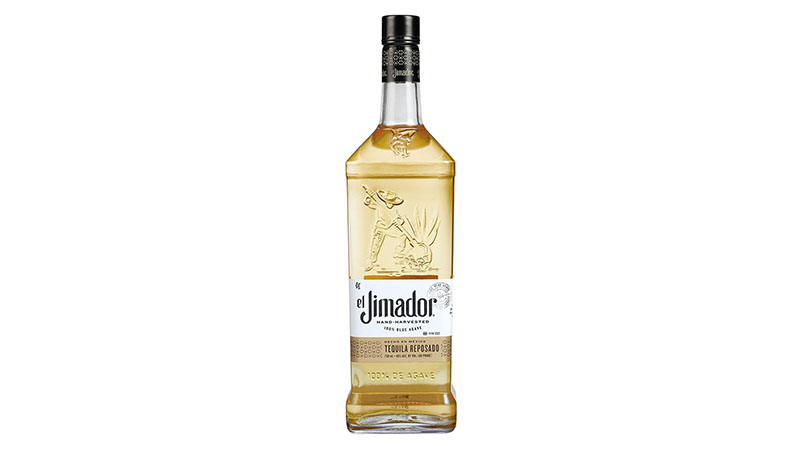 11. Santera Tequila
Santera Tequila comes straight from the heart of Mexico's blue Weber agave region — the town of Tequila, Jalisco. Master distiller, Augustín Sánchez, combines traditional methods with modern techniques for the highest quality, authentic tequila. Each plant is hand-harvested, then slow-roasted for up to 54 hours in conventional brick ovens to release the fermentable sugars. A slow-fermentation of the nectar and proprietary fruit yeasts creates a full-bodied, rich agave flavor. Once fermented, the tequila is twice-distilled before resting and aging. Choose from the Blanco, Reposado, and Añejo options. The unaged Blanco has a soft and balanced taste. Meanwhile, the Reposado and Añejo age in American oak barrels for seven and 16 months, respectively. The Añejo also boasts a blend with Extra Añejo for a deeper, more brooding flavor with leather and tobacco aroma.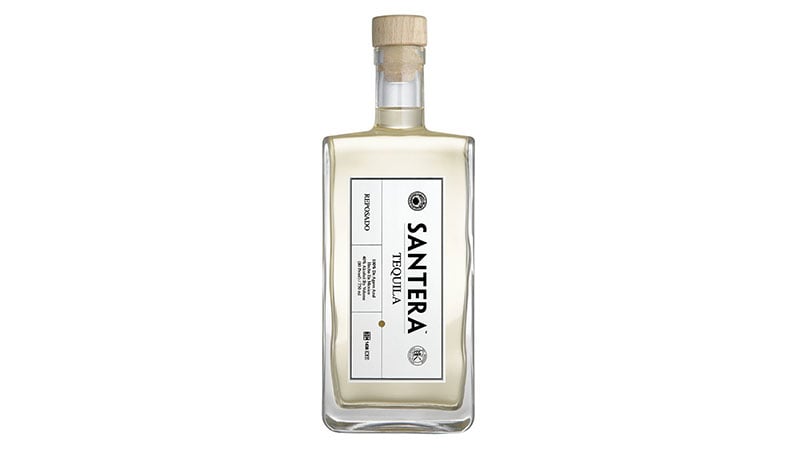 12. Espolón
Science and art combine at Espolón. Master Distiller Cirilo Oropeza uses both his chemical engineering degree and 50 years of distilling experience to create quality tequila to be enjoyed by all. The brand is named after the spur of the rooster, a powerful symbol of national pride and tribute to Mexican culture. The artwork on each bottle also tells a story of Mexico's rich history. When it comes to tequila, the brand only uses 100% blue Weber agave. One of the unique aspects of Espolón is the open-tank fermentation that allows the natural microflora of the highlands to add secondary fermentation. Select from a range of four tequilas. There's the Blanco which is perfect for cocktails, the Reposado for sharing, and the Añejo for sipping. Lastly, for special occasions, there's the Extra Añejo which is aged for six years in American oak barrels.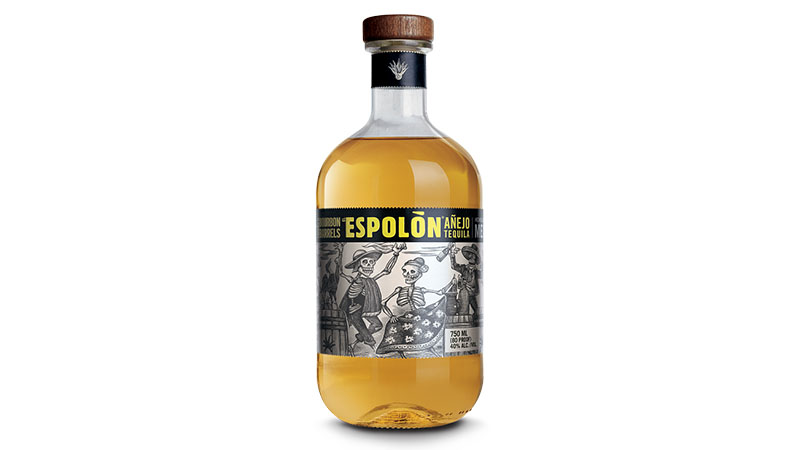 13. Grand Mayan
The eye-catching bottles are the first thing you'll notice about Grand Mayan Tequila. The hand-made ceramic bottles come from Mexican artists and create the perfect way to showcase this delicious spirit. Grand Mayan produced two tequilas in Guadalajara, Mexico. Enjoy the fresh aromas and hints of citrus in the Grand Mayan 3D Silver tequila. It's very smooth and mixes flawlessly into your favorite cocktails. Alternatively, indulge in something extra special with the Grand Mayan Ultra Aged Tequila. This dark spirit spends at least three years aging, which gives it a sweet aroma of nuts and a distinctive scent. Sip it neat or on the rocks, or use it in place of other dark spirits in cocktails such as an Old Fashioned or Manhattan.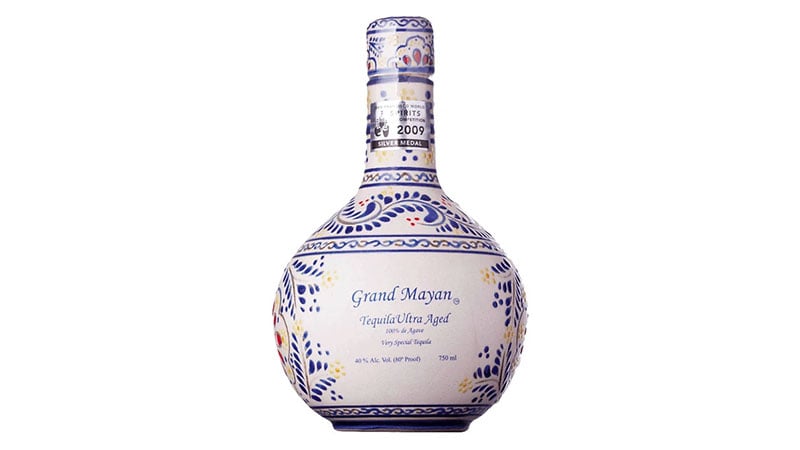 14. Jose Cuervo
Jose Cuervo is the best-selling tequila in the world. With the first license to produce tequila commercially, Jose María Guadalupe de Cuervo started the brand in 1795. Since then, the same recipes have passed from generation to generation. Now, the brand has a range of tequilas on offer. The Tradicional® Silver is incredibly refined, while the Tradicional® Reposado boasts a smooth and subtle complexity. Cuervo® Silver has notes of agave, caramel, and fresh herbs, and the Cuervo® Gold is a blend that's perfect for margaritas. However, if you're looking for something more special, choose the ultra-aged Aniversario the celebrates 250 years of production. Alternatively, the small-batch family reserve bottles use traditional recipes and artisanal processes.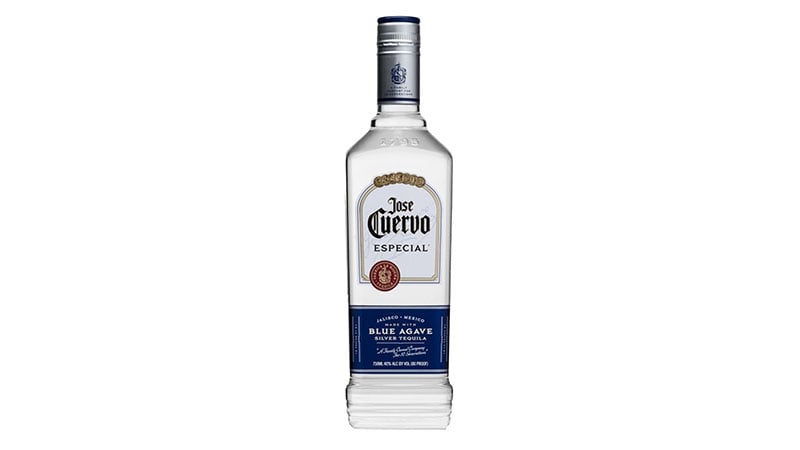 15. Kah Tequila
The first thing you'll notice about Kah Tequila is the bottles. No two bottles are the same, as each is an individual, hand-crafted work of art. The Calaveras designs pay tribute to the Mexican people and honor their traditions, including the 3000-year old Meso-American ritual, the Day of the Dead. The award-winning spirits inside the bottle are just as impressive as the spirits honored. Select from a range of five tequilas. Starting with the Blanco, it's sweet yet peppery and ideal for cocktails. Then, the Reposado ages for ten months in French Limousin oak casks, giving it vanilla and caramel notes. The Añejo and Extra-Añejo mature in American oak casks for two and four and a half years, respectively. This makes them incredibly smooth and ideal for sipping. Finally, the exceptionally rare Huichol spends ten years in a barrel, and the beaded bottles take 35 hours to decorate.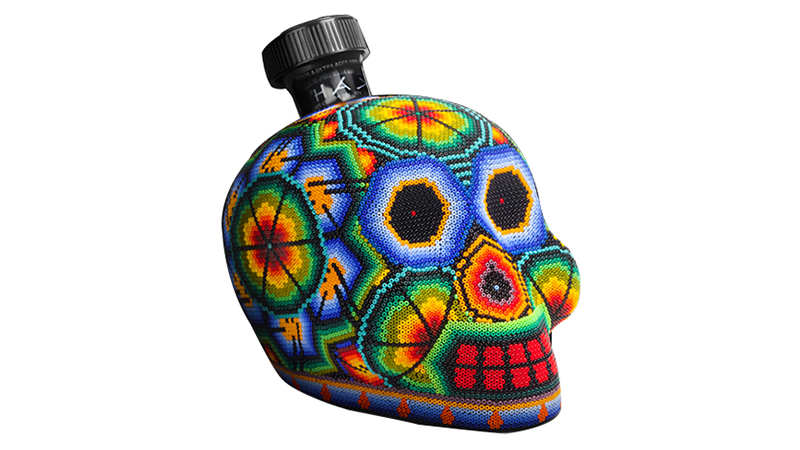 16. Codigo 1530
Codigo 1530 is made in the small village of Amatitan in Jalisco, Mexico. There are five unique offerings in the range. This includes Blanco, which showcases tequila's most natural form, and Rosa, a Codigo 1530 invention. It ages for one month in uncharred Napa Valley wine barrels to give it the pink hue and unique flavor. Next, the Reposado ages for six months in Napa Valley Cabernet barrels. If you like aged spirits, then the Añejo and Origen are excellent. The Añejo ages for 18 months and has won every competition it's ever entered. Finally, the Origen sits in barrels for a full six years, developing a refined and robust palette. Of course, every tequila is the sum of its ingredients. Codigo 1530 uses a recipe perfected over five generations that includes water filtered through volcanic rocks, organic yeast from the local bakery, and no added chemicals.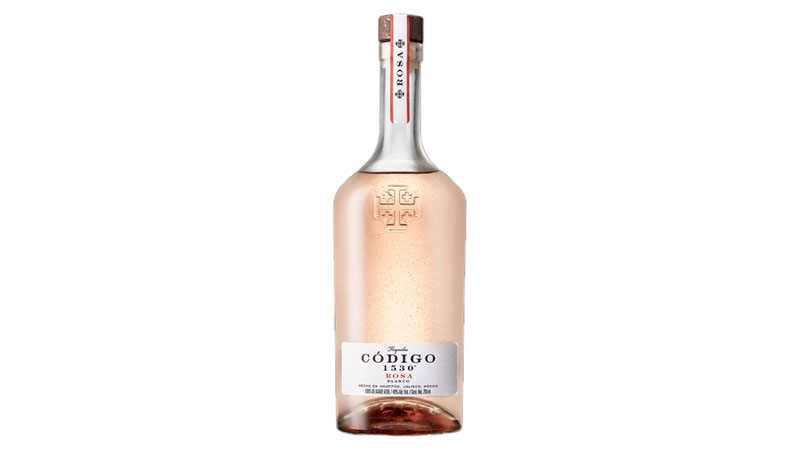 17. Milagro Tequila
Embrace the creativity and energy of Mexico City with a bottle of Milagro Tequila. It's a brand that bridges the gap between traditional heritage and vibrant creative culture. The founders are two college friends, Danny Schneeweiss and Moy Guindi, who launched the business in 1998. They hired Master Distiller Pedro Juarez to help realize their dream. Now, the brand has a selection of six fun tequilas. The Silver is fresh and crisp, while the Reposado is clean with hints of caramel and spice. The aged Añejo sits in American oak barrels for at least a year, giving it the taste of coconut, caramel, and tobacco. More special options include the Select Barrel Reserve Silver and Select Barrel Reserve Reposado; both are award-winning sipping tequilas. Lastly, the Select Barrel Reserve Añejo ages between 18 months and two years, resulting in an intriguing mix of sweetness and oak.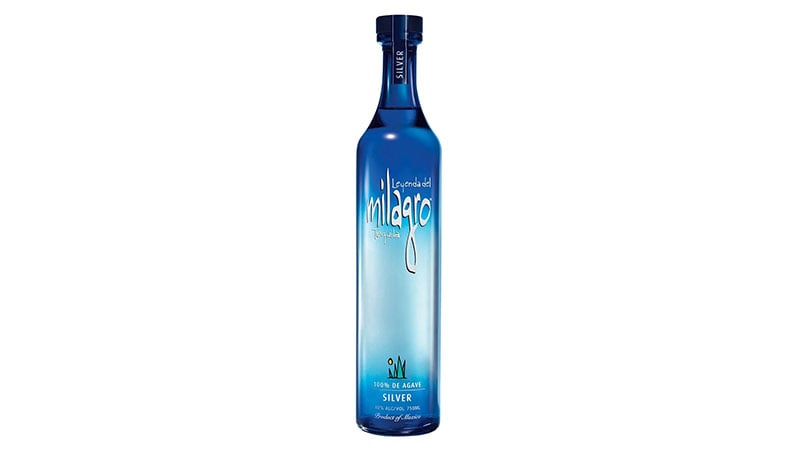 18. Patrón
Patrón tequila is an unexpected pop-culture superstar. This often referenced spirit appears in dozens of song lyrics, from One More Drink by Ludacris, to crunk-banger Shots, by LMFAO. Its popularity partially comes down to the iconic bottle design and widespread availability, but also its excellence. This premium brand gained popularity in a market that was once dominated by lesser quality "mixto" tequila and has stayed at the top of the game as a sought-after drink ever since. The tequila is hand-crafted every step of the way at Hacienda Patrón in Jalisco. Every bottle uses 100% Weber blue agave. The base range includes smooth and sweet Silver, Reposado with a hint of oak, and Añejo, which ages for 12 months and makes for perfect sipping. Then, there's also XO Cafe, the Silver tequila with the essence of fine coffee, and a popular choice for shots in the club.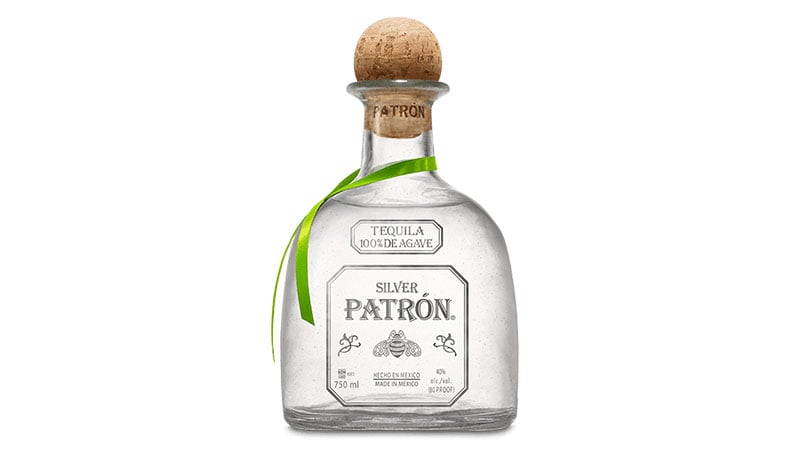 19. Tanteo
Spice up your life with tequila from Tanteo. This brand throws caution out the door with its range of chili-infused tequilas. They start with their base tequila, the Blanco. It's perfectly lovely, with light citrus flavors, and is ideal if you do want something more traditional. Then, fresh jalapeños, habaneros, and locally roasted chipotle peppers are sourced, chopped, and macerated for the infusing process. Workers place the chili mash into overproof tequila to infuse both flavor and heat. Next, the Master Distiller tastes the final product, blending it with additional Blanco to create a consistent and delicious product. While you can sip these on their own, they're even better in your favorite cocktail. Try a spicy margarita, Mexican Mule, or give your hangover Bloody Mary an extra kick by making it a Bloody Hell with the habanero tequila!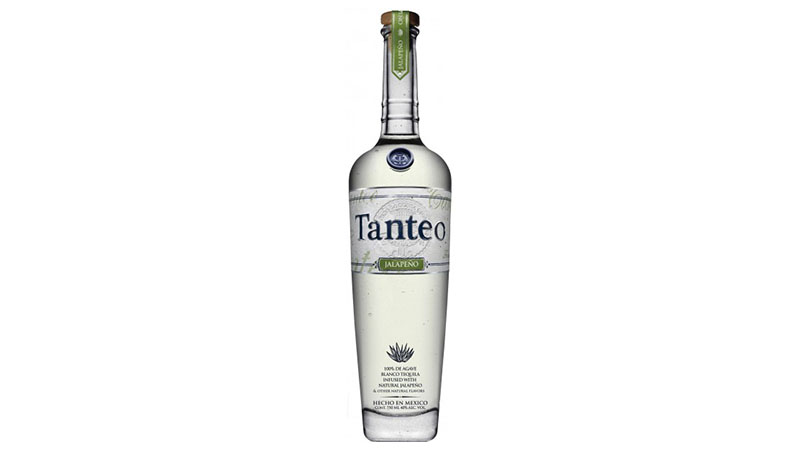 20. El Tesoro
The La Alteña distillery is home to El Tesoro tequila, since 1937. Founder Don Felipe Camarena was a visionary who made tequila in the Jalisco highlands with a recipe passed down through the generations. The skilled jimadors harvest the agave plants at peak ripeness; then, the piñas are chopped and roasted in traditional ovens for 48 hours. Next, workers maneuver the two-tone tahona stone to crush the agave, extracting the juice and pulp. The fermentation and first distillation processes use both to intensify the flavor. Thanks to the double-distilling method, the tequila never requires dilution, keeping the taste intense and authentic. The award-winning range includes a sweet Blanco, smoky Reposado, and balanced Añejo. Special releases include the Extra Añejo, aged for four to five years, Paradiso® that sits in French oak ex-Cognac barrels, and a Single Barrel Reposado.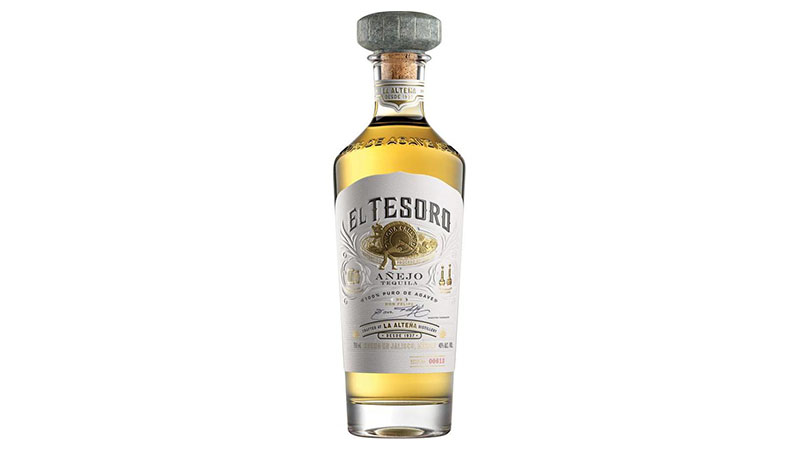 21. Tequila Fortaleza
Despite only launching in 2005, family-run Tequila Fortaleza has over 140 years and five generations of experience behind the brand. The Destileria La Fortaleza Hacienda, in the town of Tequila, Mexico, produces all of their spirits using old-world machinery and processes. As such, everything is small-batch. Farms in the Tequila Valley provide the agave plants, that slow-cook for 36 hours in the stone oven. A tahona stone crushes the roasted piñas, releasing the sugars from the fibers. Fermentation occurs in open wooden tanks using a special family yeast before double distilling in copper pots. Finally, the tequila ages in used American oak barrels before bottling. There are four varieties in the range, and each is stoppered with a cork showcasing an agave piña. Choose from Blanco, Reposado, Añejo, and a Still Strength Blanco for the brave.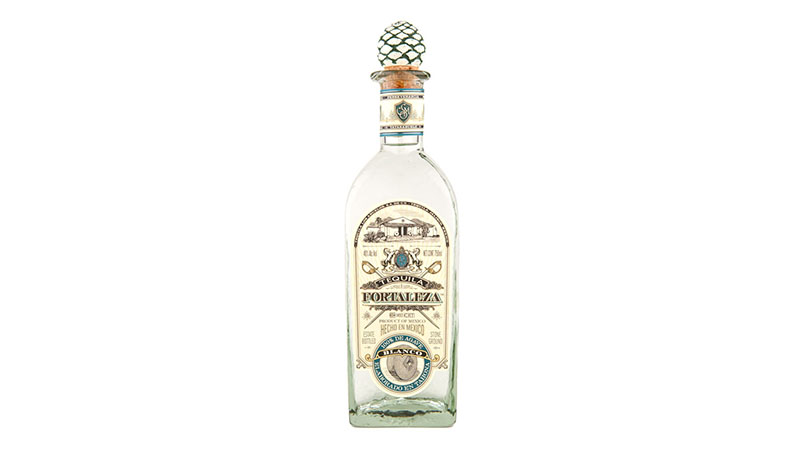 22. Casa Dragones
The sleek styling of the Casa Dragones bottles is a good indicator of the premier craftsmanship and passion that the brand champions. Choose from three different styles. First is the Casa Dragones Joven. It's a blend of 100% blue agave silver and extra-aged tequilas that are rested in new American oak barrels for a complex, smooth taste. The Barrel Blend tequila has notes of cocoa and spicy pepper thanks to maturation in two different barrel types. Lastly, the Blanco is a small-batch tequila with a focus on purity and crisp taste. Casa Dragones employs modern and sustainable production processes that reduce harsh alcohol notes, remove impurities, and minimize environmental impact. The result is a clean, crisp, and smooth tequila.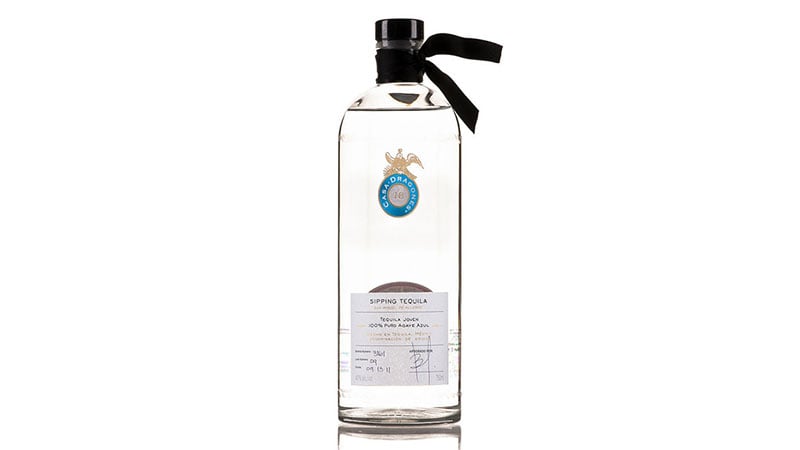 23. Azunia
It's all about family, tradition, and tequila at Azunia. Every batch undergoes natural, open-air fermentation and onsite bottling to ensure consistency and field-to-bottle quality. The 100% Weber blue agave grows in the heart of the Tequila Valley before roasting in traditional clay ovens. Water from the underground well filters through the volcanic rock, resulting in pristine water that gives the tequila its fresh and distinctive taste. The range includes four different types of this spirit. There's an organic Blanco, which is clean, floral, and fruity, and an organic Reposdaso that boasts hints of butterscotch oak and a gentle smokiness. When it comes to aged tequilas, choose the Añejo, which is ideal for sipping, or the Black Tequila, with two additional years of aging for extra enjoyment. They all work well on their own, or as the base for a tasty cocktail such as a margarita or Añejo Old Fashioned.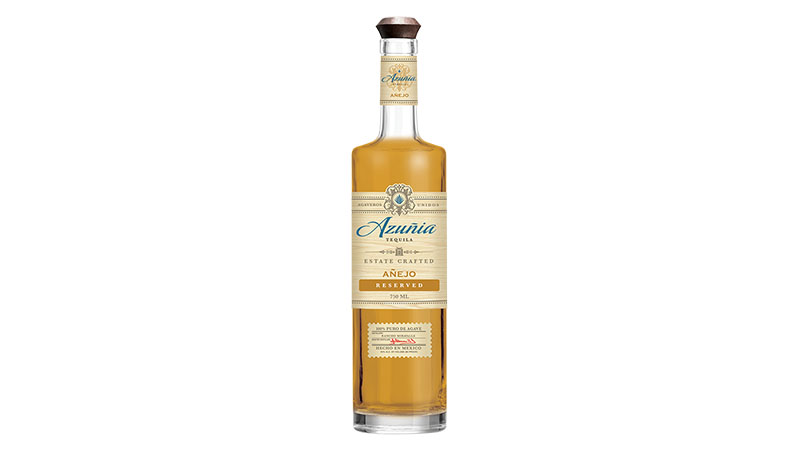 24. Teremana Tequila
Destilería Teremana de Agave sits amid the highest peaks of the Jalisco highlands. Here, the volcanic soils produce the ideal growing conditions for the blue agave that goes into this sustainable ultra-premium tequila. Actor, producer, and former wrestler, Dwayne Johnson founded the brand, working with a Mexican family-own distillery to build a home for this tequila. They use brick-oven roasting to extract the sugars and juices for open-air fermentation. Next, the spirit distills in handmade copper stills, creating a cleaner, smoother tequila. The result is two varieties — Blanco and Reposado. The Blanco boasts bright citrus with a smooth, fresh finish. Meanwhile, the Reposado ages in former bourbon barrels, which gives it rich oak and vanilla notes. Try them on their own, or mix the Blanco, lime juice, grapefruit juice, soda, and a pinch of salt to make a Mana Paloma.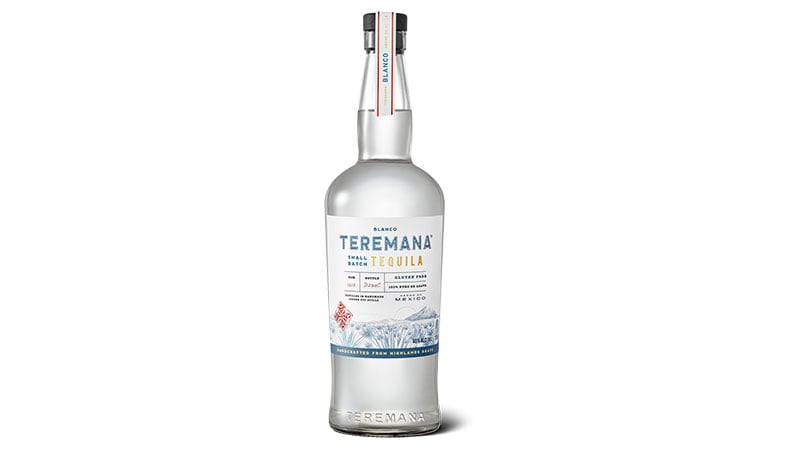 25. Tequila Tromba
Take life by storm with Tequila Tromba. Master Distiller, Marco Cedano, had an illustrious career working for some of the world's biggest tequila brands. However, there were limitations, so he branched out on his own, launching Tequila Tromba along with his son Rodrigo and three business partners. They shared an energetic passion and independent spirit. As such, new and old worlds collide, creating this incredible tequila. The distillery calls Los Altos, in the Jalisco highlands, home. Here, there's access to incredible blue agave plants, skilled jimadors, and a mix of traditional and state-of-the-art equipment. The three tequilas in the range are Blanco, Reposado, and Añejo. The first is bright, vibrant, and versatile, while the toasty Reposado tastes of cacao, nuts, and caramelized pineapple. Lastly, the complex Añejo ages for two years, producing flavors of chocolate, sweet herbs, and buttered popcorn.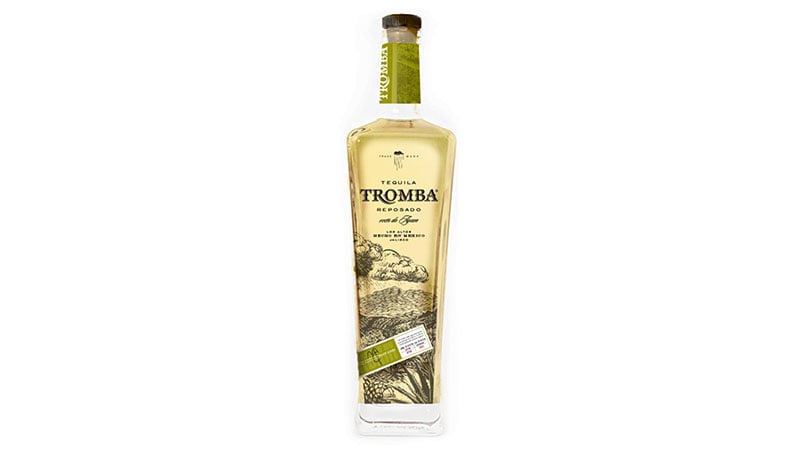 26. Corralejo
You can find the Corralejo Distillery in a beautiful Hacienda in Pénjamo, Guanajuato, Mexico. It has a rich history and culture, and you can even take a tour of the facility. Discover a massive range of products that includes not only tequila but also Ron (Spanish-style rum) and other liqueurs. Each channel a true Mexican spirit. Some of the tequilas include Tequila Blanco Corralejo, a clear tequila with citrus and herbal notes. Tequila Añejo 99000 Horas ages for 18 months in American oak, resulting in a full-bodied tequila. Meanwhile, Corralejo Triple Distilled Tequila is smooth, fresh, and incredibly pure, thanks to three rounds of distillation. Enjoy these on their own, or grab your cocktail shaker and mix up a Noche de Primavera, Embajador, or a Corralejo Margarita.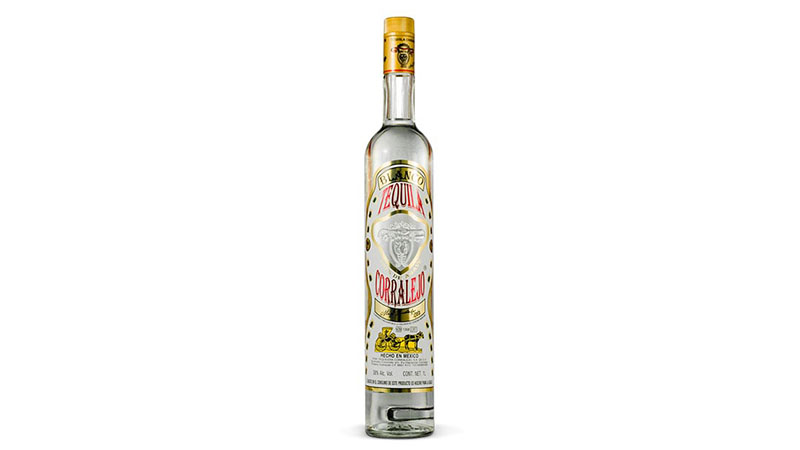 27. T1 Tequila
T1 Tequila has a rich heritage. Founder and Master Distiller Germán González, worked under his father, Guillermo Gonzalez Diaz Lombardo, at Chinaco, the first ultra-premium brand imported to the United States. Here, he learned the traditional techniques needed to make fine tequila. He later left the brand to launch his own company, following in his father's footsteps. The T1 Tequila varieties include the Selecto Blanco, which is lightweight with a pronounced agave flavor and higher ABV due to the thick cut of the distillate. The Ultra Fine Blanco has notes of pear, quince, and dill, while the Excepcional reposado spends six months in American oak barrels. Finally, the Estelar añejo sits in barrels for 24 months, resulting in aromas of chocolate and citrus.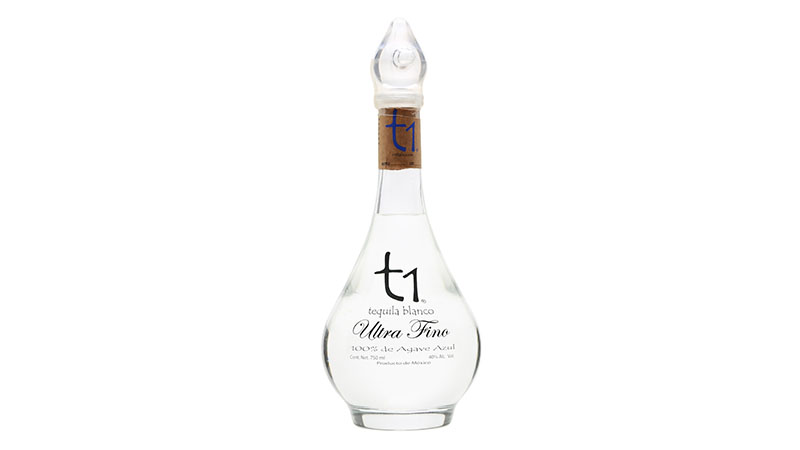 28. Calle 23
An agave field and French biochemist might not naturally come to mind as a good tequila pairing, but that is the case at Calle 23. The brand was started by Sophie Decobecq, in Jalisco's highlands, between the town of Tepatitlan and Arandas. Jimadors harvest the agave plants before roasting, fermenting, double distilling, and aging the tequila. The result is three different expressions of the spirit. The first is the Blanco, a clear liquor with a full agave flavor and a hint of green apples and pears. Then, there's the Reposado, which is light amber in hue, with woody spiciness and fresh figs. Finally, the Añejo sits for 16 months in ex-bourbon casks. This gives it a balanced taste with tobacco, coffee, and vanilla notes.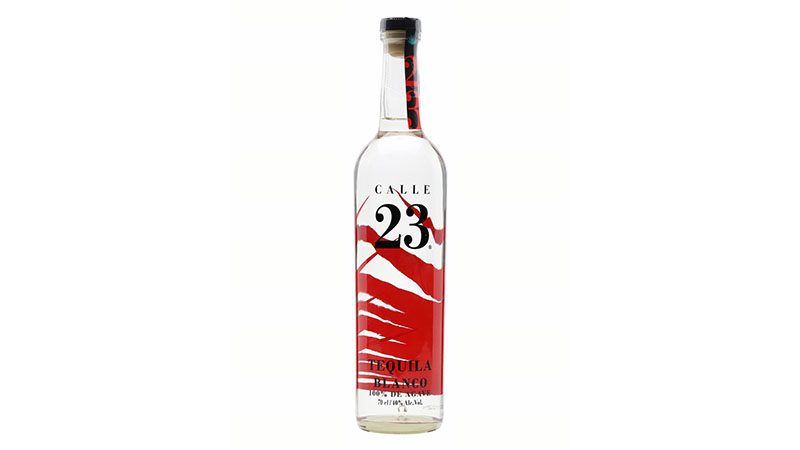 29. Casa Noble
Indulge in tequila worth sharing at Casa Noble. There are seven generations of time-honored traditions and proven methods in every bottle. The journey starts with 100% Weber blue agave, nurtured in the volcanic soils of Jalisco, Mexico. Casa Noble was also one of the first brands to introduce triple distilling as part of ongoing innovation. This means their tequilas are both pure and smooth, with a distinctive, clean taste. Select from a range of premium tequilas, including the clean, crisp Crystal Blanco and 364-day-aged Reposado that has aromas of vanilla, lemongrass, and floral notes. Other aged options include the Añejo, which spends two years in French white oak barrels, and the Single Barrel Extra Añejo that comes in individually numbered bottles signed by Pepe Hermosillo, Maestro Tequilero, and founder. Lastly, the cask-strength Joven is 102 proof, and the Single Barrel Reposado sits in French white oak barrels.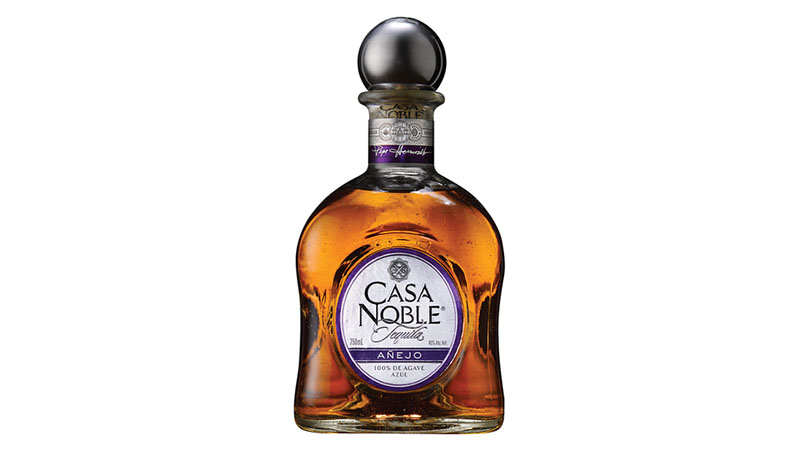 30. Clase Azul
It's easy to spot the distinctive bottles from Clase Azul on the shelf of any high-end bar. Each one is hand-sculpted and individually painted, making it a work of art in itself. Tequila from Clase Azul is often regarded as some of the best in the world. The harvested agave piñas roast in old-fashioned brick ovens for 72 hours before crushing, fermenting, and double distilling. Choose from four expressions. Clase Azul Plata is a silver tequila with a big mouthfeel and sweet aftertaste. Next, the ultra-premium Reposado sits in hand-selected oak barrels for eight months, resulting in a smooth fruity and sweet tequila. Take it up a notch with the Añejo, where the extra barrel time gives you notes of vanilla and caramel. Lastly, with its sexy black bottle, Ultra sits for five years in Spanish sherry casks, giving it a unique and refined character.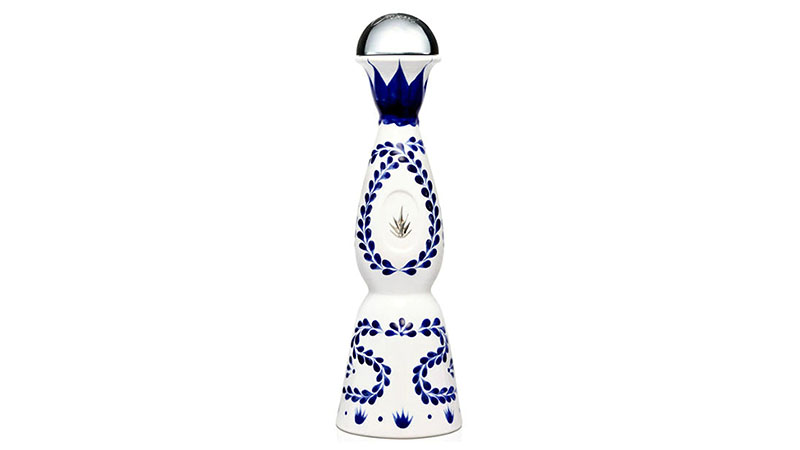 FAQs
How do you drink tequila?
You can drink tequila in many ways. You can take it as a shot, often accompanied by salt and lime in the classic lick, sip, suck scenario. However, good tequila holds well on its own, whether served neat or on the rocks. Of course, tequila is the base ingredient in many classic cocktails like margaritas, Palomas, and tequila sunrises. You can also substitute high-quality aged tequila into other dark spirit cocktails such as an Old Fashioned, Manhattan, or SideCar.
How much alcohol is in tequila?
On average, tequila has an ABV of between 40-50% or 80-100 proof. The strongest ones tend to sit around 60% ABV or 120 proof, though a few varieties, such as the killer Sierra Silver Tequila, can be as high as 75%.
What cocktails are made with tequila?
Classic cocktails made with tequila include margaritas, Palomas, tequila sunrises, and Long Island Iced Teas. However, you can also make tequila variants of other styles such as Tequini, tequila sour, Mexican Mule, Bloody Maria, and tequila sangria. Finally, good quality aged tequilas can substitute other dark liquors such as whisky or rum in cocktails such as an Old Fashioned or Manhattan. However, when it comes to cocktails, your imagination and Google skills are the only limits!
What is top-shelf tequila?
Top shelf tequila is generally the most expensive and smoothest spirit available. Top-shelf brands include Gran Patrón, El Tesoro, Clase Azul, Tequila Fortaleza, Herradura, Codigo 1530, and Don Julio.
What is the best tequila?
Tequila taste is subjective, but Clase Azul Reposado, Gran Patrón Piedra, Tequila Fortaleza Blanco, and Don Julio 1942 Añejo are often listed among the best.
What is the smoothest tequila?
Generally, aged tequilas will be smoother than unaged ones, so look out for Añejo and Extra Añejo expressions. Try the Clase Azul Reposado, 1800 Añejo, or Gran Patrón Burdeos.
What is the best tequila for shots?
When taking shots of tequila, opt for Blanco spirits. Try Casamigos Blanco, Don Julio Blanco, or Milagro Silver.
What is the best tequila for Margaritas?
You want a nice tequila that will hold its own but not conflict with the rest of the ingredients. Opt for a Blanco style such as Avión Silver, Patrón Silver, or Espolón Blanco. Alternatively, the Tanteo chili tequilas are also excellent for a little extra kick.
SUBSCRIBE TO OUR NEWSLETTER
Subscribe to our mailing list and get interesting stuff and updates to your email inbox.