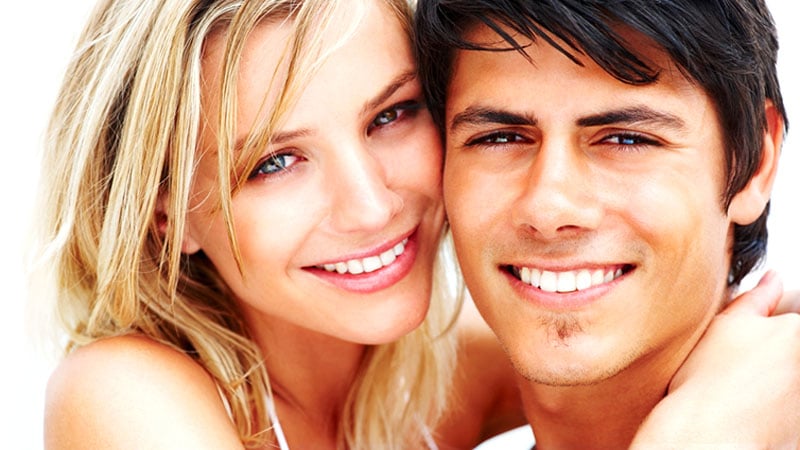 From tropical aquariums to luxurious suites, Melbourne's teeth whitening industry pulls out all the stops. Pair this with expert knowledge, state of the art technology, and leaders in the field of cosmetic dentistry and it becomes hard to know which clinic to choose. To help with this challenging decision, we've compiled a list of the best teeth whitening clinics in Melbourne, so you can achieve your perfect smile.
1. Pure Smile
As the official teeth whitening partner of Miss Universe Australia, it can be guaranteed that a visit to a Pure Smile clinic is sure to turn heads your way. Using dental grade LED teeth whitening technology and peroxide free gel, this treatment is safe and trusted by dentists worldwide. Best of all, the all-natural gel is made using mineral-based ingredients that are vegan, kosher, and not tested on animals. At this clinic, clients can simply sit back and relax, and by the time you've prepared your Miss Universe acceptance speech, the transformation will be complete.
Location: Pure Smile has partnered with over 30 cosmetic clinics and dentists from across Australia.
Website: www.puresmile.com.au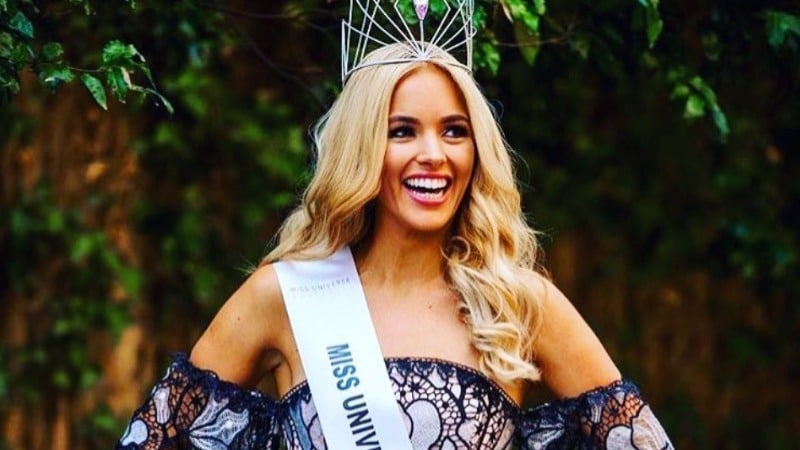 2. Art De Dente
Art De Dente is a tranquil, dental day spa in the heart of Melbourne's CBD, where visitors can immerse themselves in an environment of serenity. To create a nurturing space, this cosmetic dental clinic was designed with a focus on Feng Shui, and features lush foliage, a waterfall, tropical aquariums, and panoramic city views. While soft music plays and delicate aromas fragrance the air, a team of experienced professionals will use the latest in teeth whitening technologies to achieve your desired results. Art De Dente offers 'Zoom! In-Surgery Tooth Whitening' and 'Zoom! Take-Home Whitening Kits', which are ranked as the world's best 'Light-activated Whitening System'. For in-clinic procedures, a mere one hour is required to achieve 8 to 10 shades lighter teeth. Take-home kits come complete with a specially fitted tray, which is used each night with the accompanying bleach for 3-4 weeks.
Location: Level 17, 190 Queen Street, Melbourne
Website: www.artdedente.com.au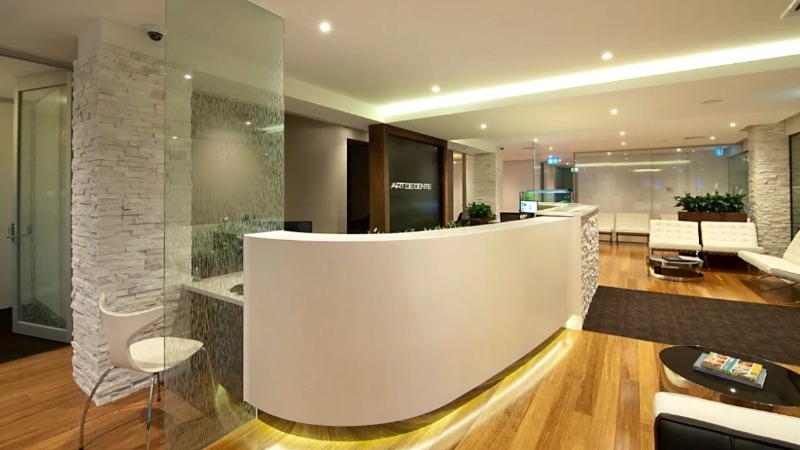 3. Smile Bar
For those seeking a teeth whitening clinic that provides the latest in industry technology without the hefty price tag to match, Smile Bar awaits you. With clinics in Melbourne and Sydney, they are renowned for using the highest quality products available. This flawless adherence to achieving only the best results has also positioned them as leaders in teeth whitening across France, the USA, and the UK. Their peroxide free treatment offers red carpet results without damaging teeth enamel. Whether you're pressed for time or have an hour to spare, sessions range from 15, 30, 45, and 60 minutes, and can achieve varying results making your teeth up to 12 shades whiter. For those who prefer the comforts of the couch, home whitening kits are available for purchase in-store and online.
Location: Melbourne Central Level 1, Cnr Latrobe and Swanston Street, Melbourne
Website: www.smilebar.com.au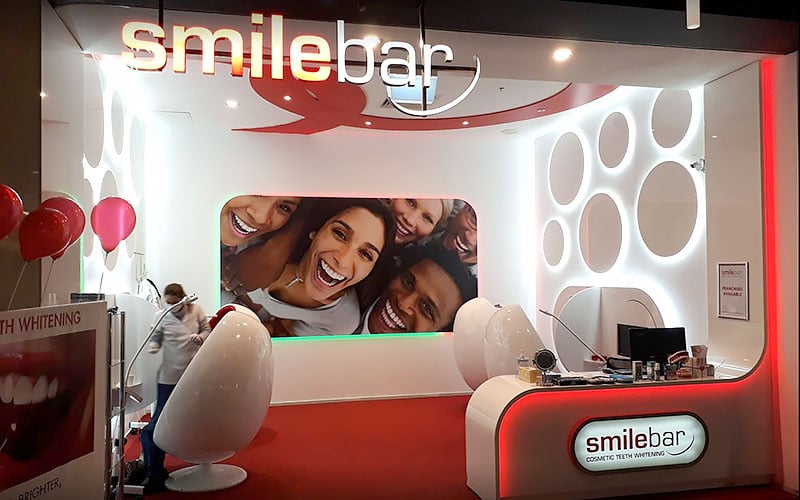 4. Smiles of Melbourne
Boasting access to the most effective ingredients in the world, Smiles of Melbourne is one of Australia's leading teeth whitening studios, owned and operated by dentists. While clinics operated by beauticians or other non-dentists are legally limited to gels using a maximum of 6% hydrogen peroxide, dental clinics may use up to 25%. This allows Smiles of Melbourne to offer stronger, faster results. Their popular in-office treatment uses a gel and LED light to open the pores on the teeth, breaking down stains before drawing them out. Providing safe, immediate results, clients can walk out with top model teeth after a single, one-hour appointment.
Location 1: 2/44 Ross Street, Toorak, Melbourne
Location 2: 1/33 Macedon Road, Templestowe Lower, Melbourne
Website: www.smilesofmelbourne.com.au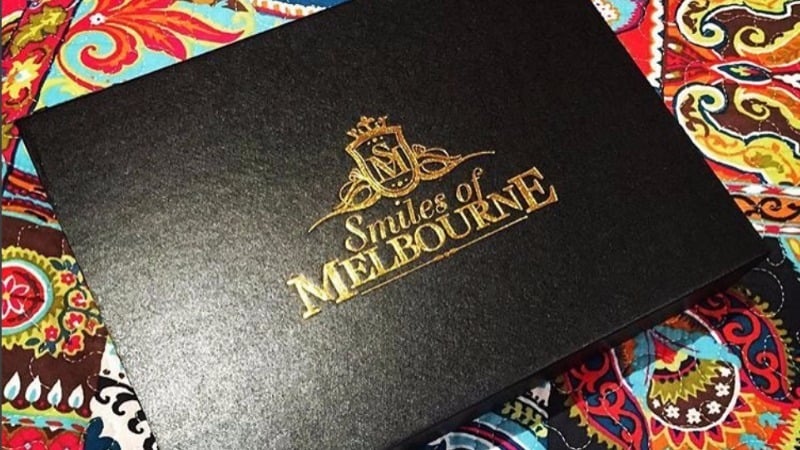 5. Gorgeous Smiles
With a wide variety of teeth whitening technologies, procedures, and kits on the market, it can be hard to know which to choose. To help inform and guide that decision, Gorgeous Smiles offers a range of leading procedures and helps clients to pick the best option for them. Options include Philips 4 ZOOM Teeth Whitening, Pola Office, and Pure Smile. In case you're left with any stress after finalizing your teeth whitening choice, the luxurious clinic provides scented candles, calming meditation music, and some herbal tea. Just don't drink the tea while you're waiting for your gel to set! Gorgeous Smiles recommends a one to a two-hour in-clinic procedure, however, take-home kits are also available for shy or time-pressed clients.
Location: 68 Lonsdale Street, Melbourne
Website: www.gorgeoussmiles.com.au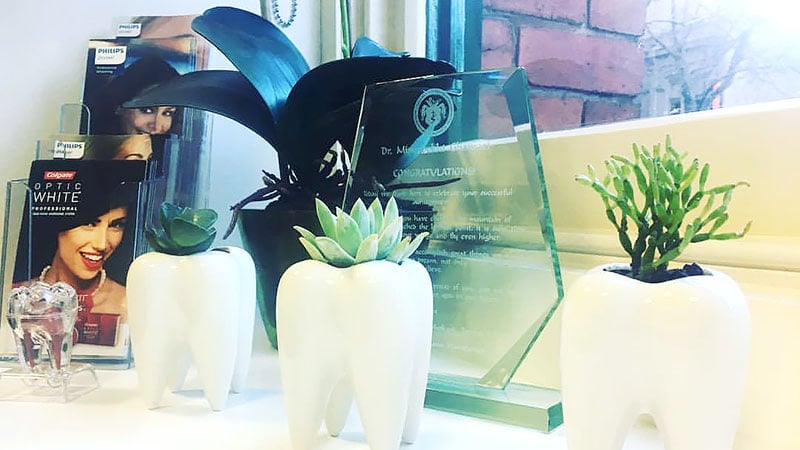 6. Enhance Dental
With 25 years of experience in teeth whitening, Enhance Dental is at the forefront of cosmetic dental technology. For anyone who has just received a last-minute weekend invitation that requires a dazzling smile upgrade, pencil this address into your diary. Offering the Philips 'Zoom 4 Teeth Whitening' hydrogen peroxide formula, the clinic provides a safe, immediate way to whiten teeth up to eight shades. Additionally, if used in conjunction with their 'Relief ACP' product, this procedure not only whitens but also protects and strengthens teeth enamel. Short on time? Fortunately for us, Enhance Dental can have your teeth looking perfectly polished and glistening in just over an hour.
Location: Level 2, Suite 219, 566 St Kilda Road, Melbourne
Website: www. enhancedental.com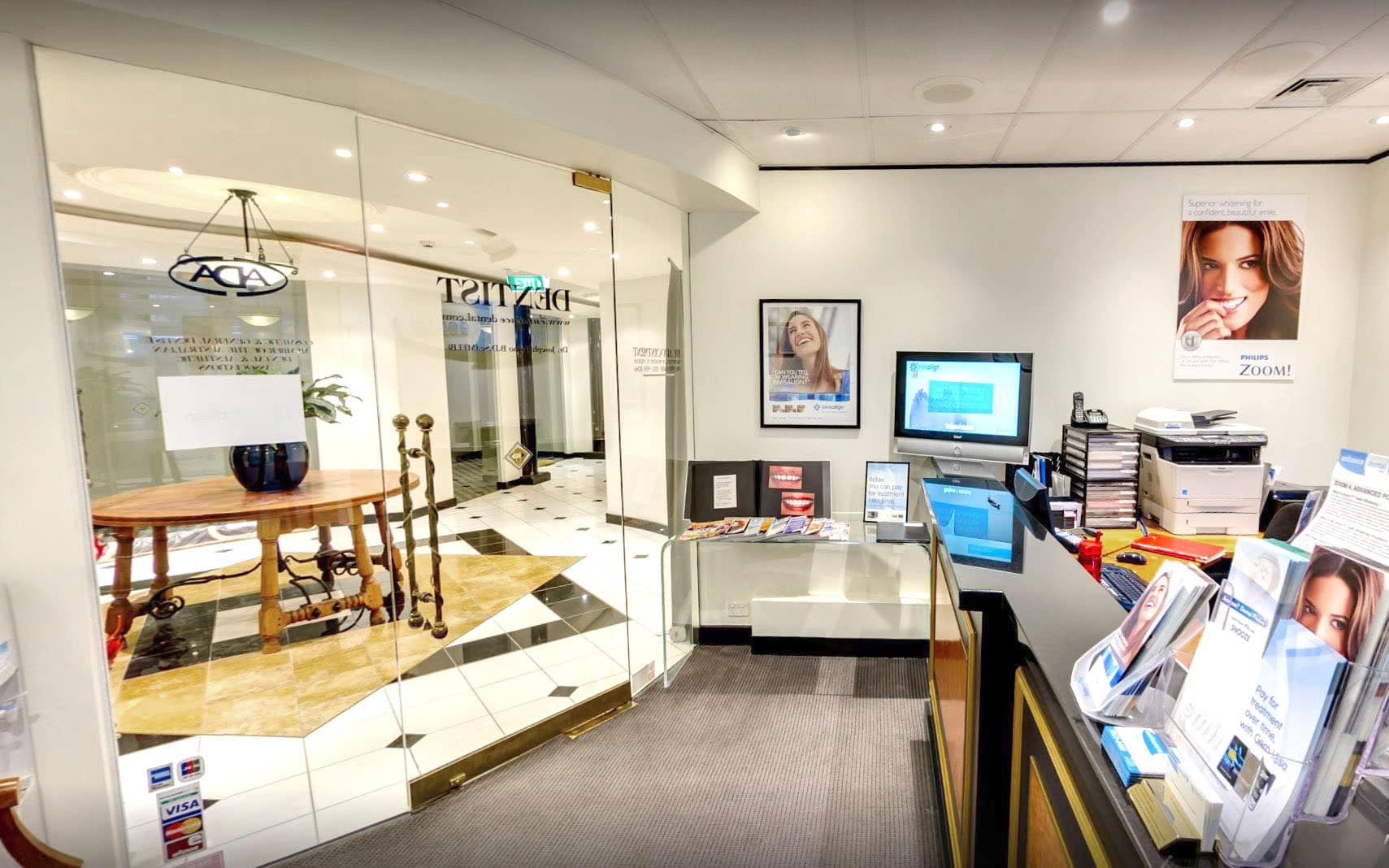 7. Mint Dental
A stone's throw away from Melbourne's leading shopping strips of High Street and Chapel Street, Mint Dental provides equally high-end service. With a professional team of dentists ready and waiting to make your teeth sparkle, say goodbye to those awkward days of attempting a closed-mouth smile in photos. After diagnosing the cause of any tooth stains or discoloration, the dentists will select the most effective whitening treatment for your unique situation and desires. Sit back, relax, and get ready to smile wide for the cameras.
Location 1: 106 Wattletree Rd, Armadale, Melbourne
Location 2: 45 Station St, Malvern, Melbourne
Website: www.mintdental.com.au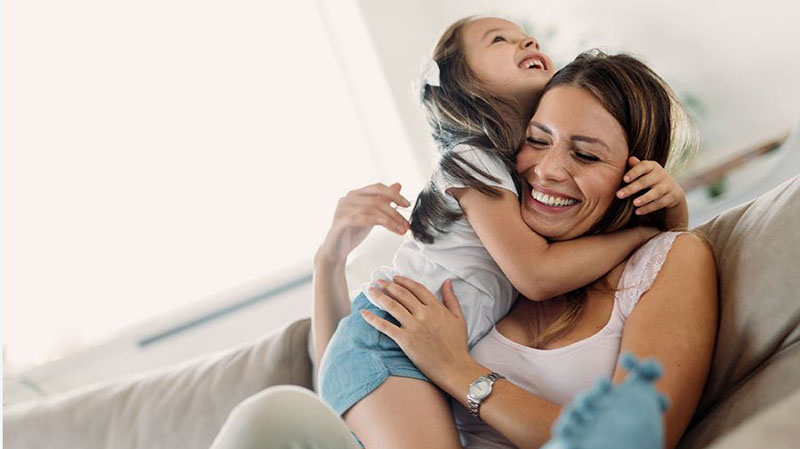 FAQs
How much does teeth whitening cost in Melbourne?
A take-home whitening tray is estimated to cost anywhere between $350 and $500, whilst in-chair treatment is estimated to have a price tag of usually $800+, according to Smile Pro Worldwide
What do professionals use to whiten teeth?
Both tooth-whitening options use peroxide-based bleaching agents. At-home systems contain from 3% to 20% peroxide (carbamide or hydrogen peroxides). In-office systems contain from 15% to 43% peroxide. Generally, the longer you keep a stronger solution on your teeth, the whiter your teeth become
What is Zoom whitening?
Zoom is a one-hour teeth whitening treatment that is fast, simple, and incredibly effective. ... "It's clinically proven to whiten teeth up to eight shades" and in one session. This convenient procedure is done in-surgery and uses a high-intensity light and bleaching gel that results in a whitening effect.
Is Zoom teeth whitening safe?
Fortunately, at the concentrations used in cosmetic dentistry, bleaching agents have been shown not to damage the enamel, and there is no evidence of softening or stripping of the enamel. However, around half of patients will experience some sensitivity of their teeth in the days and weeks after their procedure.
SUBSCRIBE TO OUR NEWSLETTER
Subscribe to our mailing list and get interesting stuff and updates to your email inbox.