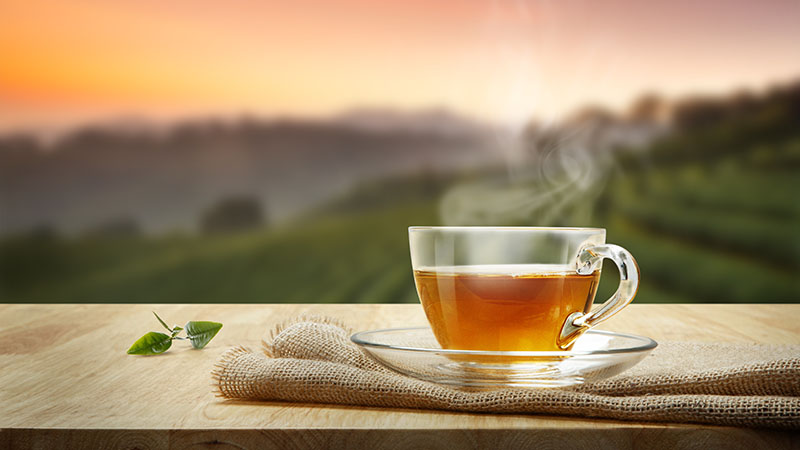 Tea has a special place in many people's lives. Whether it's your morning wake-up ritual, your evening wind-down, or perhaps a cool, sweet drink on a hot afternoon, there's always an occasion. Create the perfect cuppa with one of the traditional or innovative blends from these best tea brands. Each has its own story, a unique history, and an individual take on this iconic beverage. However, at the heart of each of them is a passion for a good quality, delicious cup of tea.
1. T2
T2 is another Australian brand, based out of Melbourne. This mold-breaking company started with the intention to do tea differently. Now they have over 100 varieties of black, green, white, herbal, oolong, rooibos, and sweet teas. There are the usual suspects like Matcha, Earl Grey, and English Breakfast. However, there are also unique products such as Gorgeous Geisha, Creme Brulee, and Turkish Apple. Plus, you can get a real taste of Australia with breakfast blends that represent different capital cities. As a B Corp company, T2 focuses on the pillars of sustainable and ethical product and packaging, diversity and inclusion, and community. In addition to their teas, they have a large selection of beautiful teaware, including cups, saucers, and teapots that are all ethically sourced.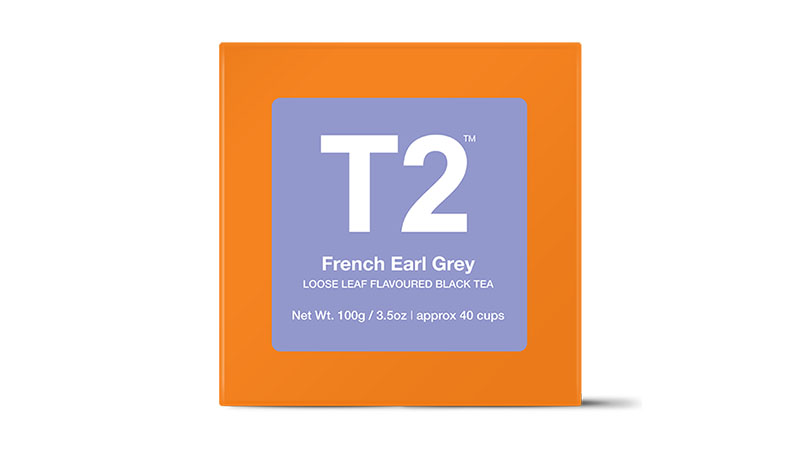 2. Pukka Herbal Tea
It's all about creating health, sustainability, and happiness through the power of plants at Pukka. The brand's culture is founded on the Ayurvedic principles of truth, respect, purity, and effort. Herbal teas and latte powders make up the majority of the product line. However, Pukka also has a range of complementary supplements as well. You can choose to shop by need, whether you want to improve your energy, relax, boost your immunity, or need digestive aid. There's also a large selection of turmeric teas that use this yellow super spice, as well as matcha that harnesses the antioxidant power of green tea. Creative ingredient combinations result in tisanes that taste good and make you feel even better.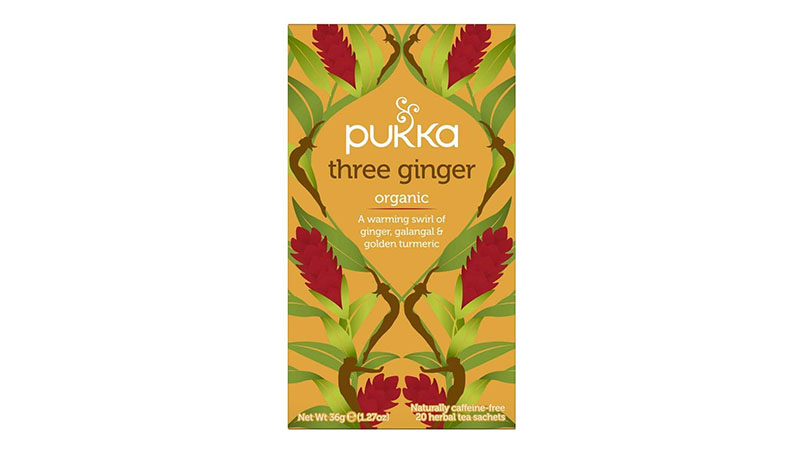 3. Tea Forte
Tea Forte not only tastes excellent, but it also looks lovely, making it a wonderful gift. The company's signature infuser pyramids allow the leaves to move around for optimum steeping and aroma release. Plus, the teabags are recyclable and don't contain any adhesives or gluten. If you prefer not to use bags, you can also choose single-serve sachets of loose-leaf blends. They're perfect for use in a small teapot or Tea Forte's uniquely designed KATI® Steeping Cups. Not only is their packaging unique, but their delicious teas and tisanes are also award-winning. Try Wild Apple Ginger, Caramel Nougat, or traditional English Breakfast.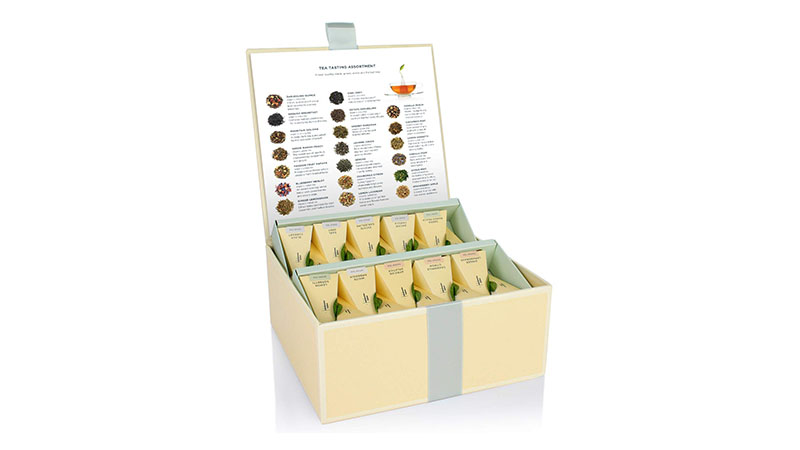 4. Yorkshire Tea
This quintessentially British brand is all about having a proper cup of tea. Yorkshire Tea, made by Taylors of Harrogate, is a family business started in 1886, and it's one of the United Kingdom's most popular brews. With a focus on fairness, flavor, and quality, they're entirely devoted to the art of tea. The Yorkshire Red is the most in-demand variety; however, there's a Gold option as well, which features leaves from the top 10 tea gardens in the world. If you're looking for something more than a traditional cuppa, then check out the rest of the Taylors of Harrogate range. There are flavors such as Afternoon Darjeeling, Lemon and Ginger, Scottish Breakfast, Rose Lemonade, Lapsang Souchong, and Imperial Gunpowder.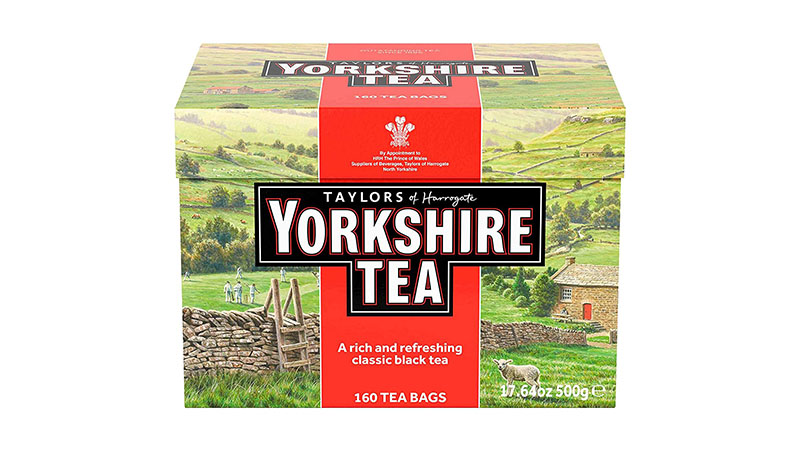 5. Yogi Teas
A warm cup of tea is a beautiful way to enjoy some quiet mindfulness in your day. Yogi Teas has over 40 different kinds, and between them over 140 spices and botanicals that come together to create each cup of goodness. The ancient holistic philosophy of Ayurveda guides much of the work of the brand, bringing mind, body, and spirit into balance. Some of the best selling products include Bedtime for a good night's sleep, Egyptian Licorice, which is warming and sweet, and Stress Relief in both Kava and Honey-Lavender variations.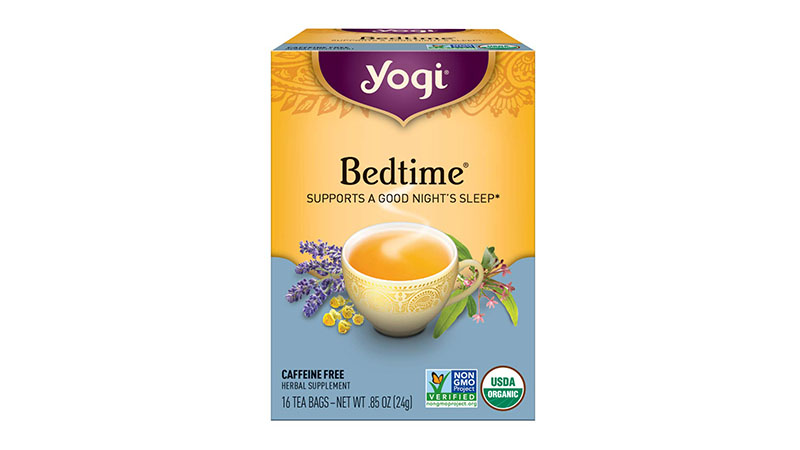 6. Twinings of London
Twinings of London is one of the most dominant tea brands on a global scale. The team of master blenders and flavor experts create vibrant and dynamic blends to appeal to every tea drinker. The company's history dates all the way back to 1706 when Thoman Twining purchased a coffee house and began his tea trade. Then, in 1837 Queen Victoria designated Twinings as the official supplier to her household. The honor has continued to this day, suppling tea to each successive British Monarch. If it's good enough for the Queen, it's certainly good enough for the average Jill or Joe. Nowadays, there are over 500 varieties available under the Twinings flag, from classic to innovative flavors.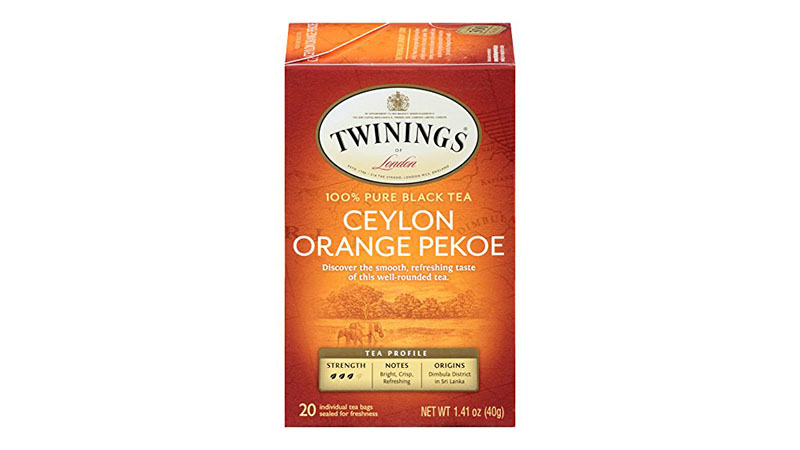 7. Dilmah Tea
Dilmah is one of Sri Lanka's best-known export tea brands and is available in over 100 countries. The company, which was started by Merrill J. Fernando in 1988, pioneered the concept of single-origin tea. There are dozens of Dilmah tea gardens across Sri Lanka's lush hinterland, with plantations in the low, mid, and high ranges. Choose from an incredible array of types, from pure Ceylon orange pekoe with a single origin to herbal tisanes and infusions, and fun combinations of flavors. Ethical production, sustainability, and charitable contribution also contribute to the business' ongoing success. A portion of every Dilmah sale goes to the MJF Charitable Foundation, which shares the successes with communities through development, education, and empowerment.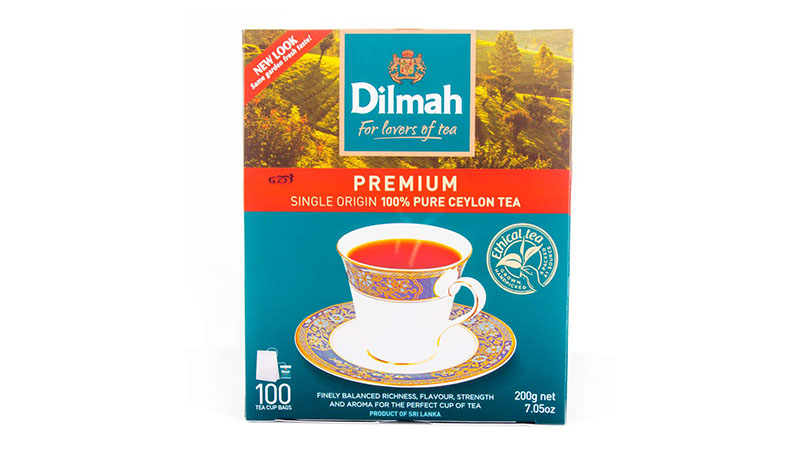 8. Numi Teas
Numi Teas is a California based company that aims to create a better world through tea. Apart from the health benefits, their business practices embrace fair trade and fair labor, compostable wrappers, and support their Numi Foundation. The Foundation provides a summer school in Baghdad, works with Together for H2OPE to provide community access to drinking water, and brings curriculum support to Title 1 Oakland Unified elementary schools. In terms of their tea, however, there's a superb selection. Founders, Ahmed Rahim and Reem Hassani, have introduced ingredients from their childhood home of Iraq. Try flavors such as Dry Desert Lime, Tulsi, and Rooibos Chai. Alternatively, opt for more robust black teas like Emperor's Pu-erh, Aged Earl Grey, or Chinese Breakfast.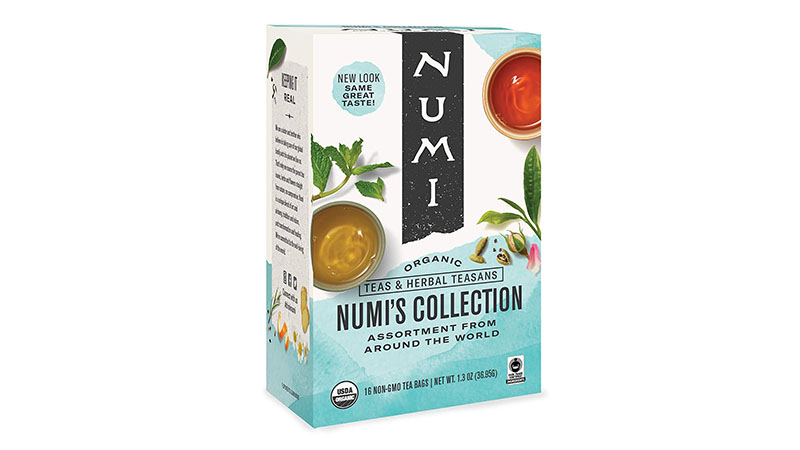 9. Tea Pigs
Louise, one-half of the brains behind Tea Pigs, has spent over ten years as a professional tea taster. As such, she's got the best experience for creating her own brand of quality beverages. The goal of Tea Pigs is to get customers drinking whole leaf tea that leaves behind traditional dusty bags. The biodegradable temples house these precious flavors, make it easy to steep the perfect cuppa. Opt for conventional blends like English Breakfast or Chamomile, which uses the whole flower. However, if you seek something different, try the Rhubarb and Ginger, Chili Chai, or sweet and refreshing Licorice and Peppermint. In addition to the biodegradable tea temples, none of the packagings contains plastic, and most of it can be composted or recycled.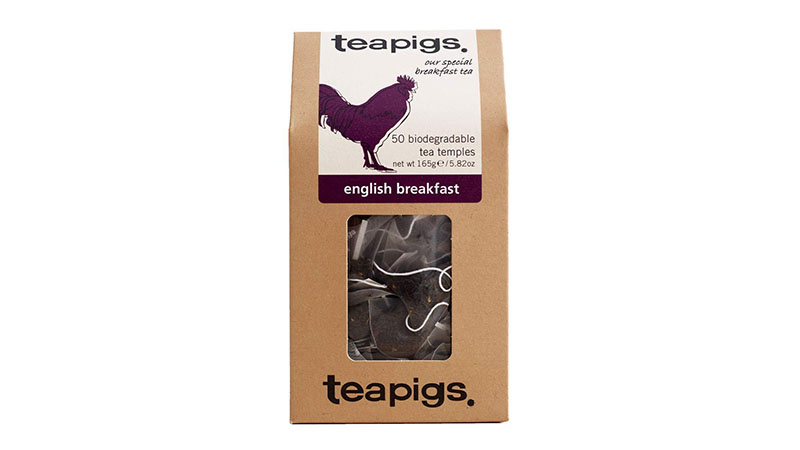 10. Traditional Medicinals
The roots of Traditional Medicinals lie with Rosemary Gladstar, a herbalist, who, along with environmentalist and activist Drake Sadler started the company in 1974. Some of their top-selling products include Throat Coat, perfect for flu season; Smooth Move for healthy digestion; and Breathe Easy to promote respiratory health. There's also a range of iced teas to help you chill out on a hot day. Protecting plants and cultivating communities is just as crucial to the brand as creating healthful, wholesome teas. A majority of the herbs used are organic, and everything is Non-GMO Project Verified. Plus, Traditional Medicinals' community initiatives include funding schools, bicycles, and water catchment devices in Rajasthan, India, as well as empowering women in this region. Finally, they've also donated over one million dollars to various non-profit organizations.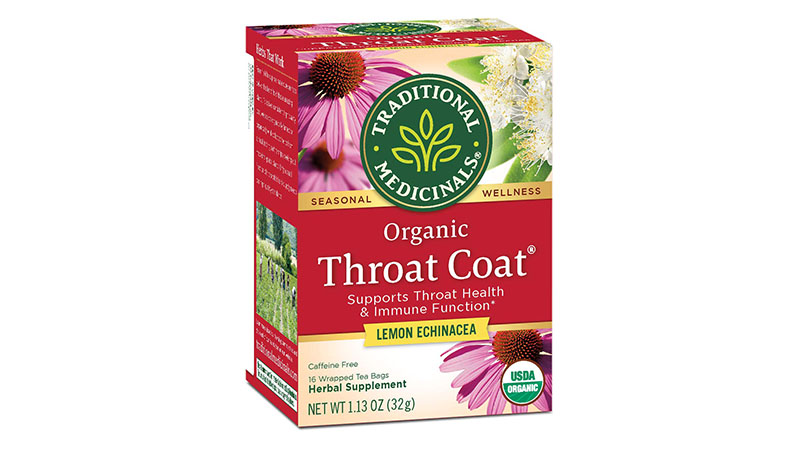 11. Harney & Sons Tea
Founded in 1983, Harney & Sons brings luxurious teas at affordable prices to cups around the world. The range includes classics like Earl Grey, English Breakfast, and Chamomile. Then, there are innovative blends such as the pretty blue of the Butterfly Pea Flower, Hot Cinnamon Spice, and White Peach Matcha. When the long, hot summer days hit, and you don't feel like a hot brew, there are also excellent choices for fresh iced tea. Flavors like Blood Orange and Peach will keep you cool and revitalized. Lastly, you can also feel good about purchasing from Harney & Sons. Since 2006, the company has been part of the 1% For The Planet to drive positive environmental change.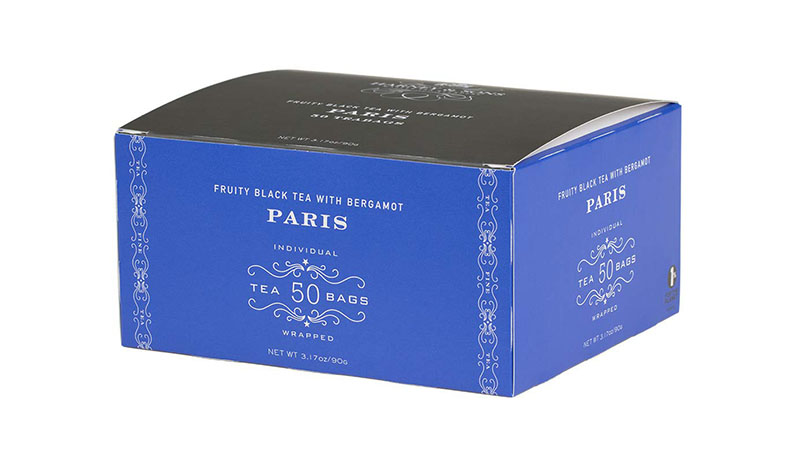 12. Stash
Excite your senses with bold flavors from Stash. Tea for this brand is an opportunity to be brave and surprise your tastebuds. Indulge in varieties like Spice Dragon Red Chai, Licorice Spice, Double Bergamot Earl Grey, and Ginger Peach. There's also a range of iced teas that are ideal for summer or even a cheeky cocktail. Stash is also a certified B Corp, meaning they use their business to drive change through social and environmental responsibility, community involvement, and diversity. Every element that goes into your cup of Stash tea is Non-GMO Project Verified and compostable. Plus, the production plant uses renewable energy, and they recently redid their boxes to reduce their paperboard usage by 200 tonnes a year.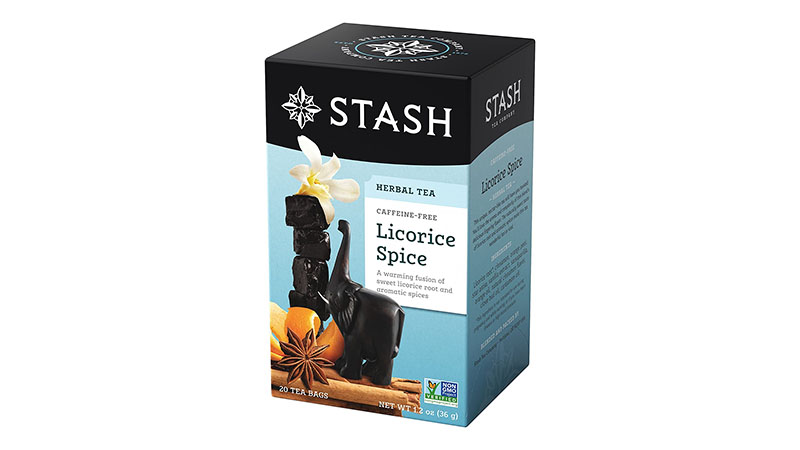 13. The Republic of Tea
Indulge in premium tea that comes in stylish packaging. The light-blocking tins keep your whole leaves, herbal infusions, and tea bags fresh and flavorsome. Once you've consumed it all, you can top your containers up again with the refill bags, or reuse them as storage. Some of their award-winning blends include Burnout Blocker, a Super Adapt Tea, and Beautifying Botanicals Daily Beauty. Blackberry Sage, British Breakfast, and Ginger Peach are among other favorite varieties. The tea is sourced from some of the best plantations in the world, ensuring only the finest leaves make it into your brew. The Republic of Tea is also a proud member of The Ethical Tea Partnership and a supporter of Action Against Hunger and the Whole Planet Foundation.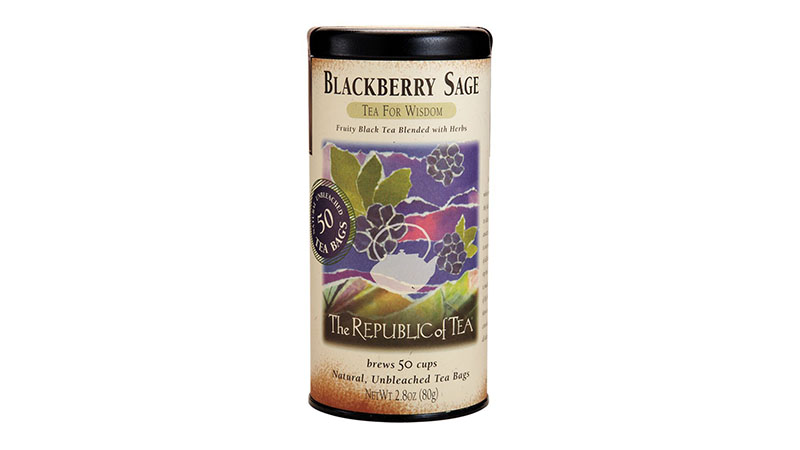 14. Higher Living
With over 45 years of experience, Higher Living are experts in blending delicious teas. This British company has a range of 23 different blends, with options for waking up, sharing with friends, or unwinding at the end of the day. Sweet Chai is a delicious spice blend, perfect for warming up in the cold months, while Digest Delight is excellent if you've overindulged at dinner. Meanwhile, Cocoa and Chilli is a unique combination that will leave you tingling, and Very Berry is terrific as a tasty mid-morning treat. Higher Living has also won two Queens Awards for Enterprise for International Trade, meaning they can be found worldwide.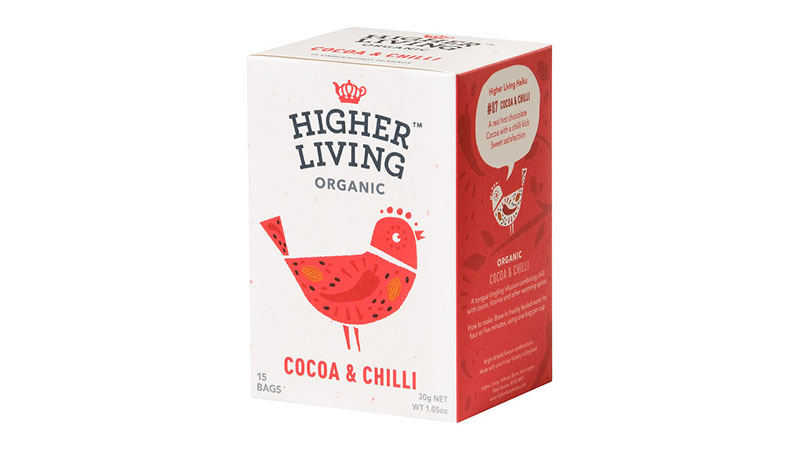 15. Rishi Tea & Botanicals
When he had difficulty finding the hand-crafted artisanal teas that were common in Asia, Joshua Kaiser founded Rishi Tea to import them into the United States. Over the years, he's developed relationships with the farmers and artisans to create direct trade relationships, keeping the quality of product high. The brand also has a focus on sustainability, environmental responsibility, and organic ingredients. In terms of the tea and tisanes, you can opt for both loose leaf and sachet-style. Try Jasmine Pearl, Tumeric and Ginger, or Matcha Super Green. They also have a range of pu-er varieties, a fermented tea with origins in the Yunan province of China over 2000 years ago.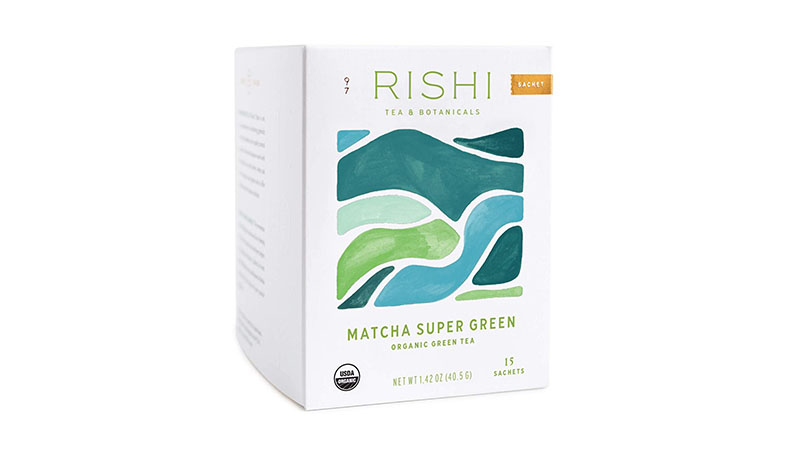 16. Good Earth
If you fancy a different kind of brew, then Good Earth is a great choice. From sunny California, they bring bold flavors and creative combinations to your cuppa. This company launched in 1972 and was one of the first herbal tea brands in the United States. Their range includes Ayurveda tea, Sweet & Spicy creations, and Sensorial Blends. The Ayurveda teas use carefully selected herbal ingredients to create health benefits. Meanwhile, the Sweet & Spicy varieties are daring, playful, and delicious. Lastly, the Sensorial Blends are bold and natural, with biodegradable teabags. Sustainability is just as important as the tea. The brand is Rainforest Alliance Certified, work with Ethical Tea Partnership, and use eco-friendly packaging.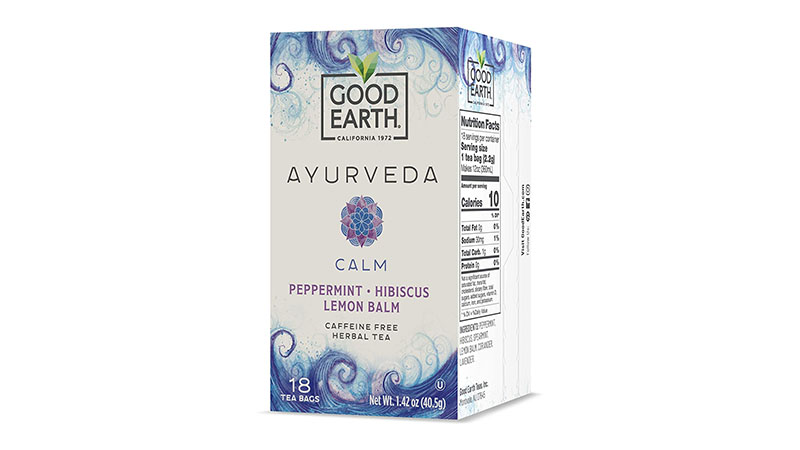 17. Vahdam Teas
Enjoy a cup of tea, straight from India to your home. Vahdam Teas cuts out all unnecessary middlemen, to ensure freshness and flavor, and to keep as much revenue as possible in the local regions where the tea gardens are located. By doing so, the company can give back to the community. This includes starting the TEAch Me initiative, where 1% of revenue goes to the education of plantation workers' children, thereby creating better futures. The company also has certified Plastic Neutral Products and is also Climate Neutral certified. The tea range itself has classic black tea blends, chai, green, oolong, and turmeric lattes.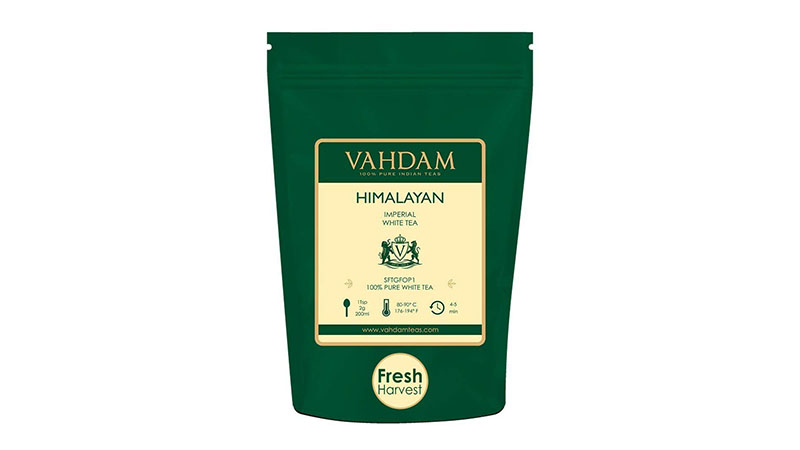 18. Planet Organic
Planet Organic is an Australian-owned business located on the Sunshine Coast in Queensland. The range of organic products, including teas, herbs, and spices, looks to improve your health and, therefore, happiness. Some of their teas are traditional, like Earl Grey and Darjeeling, however, some are blended for their health benefits. Bedtime, with lemongrass, valerian, and hops, will help you get some quality shut-eye. Meanwhile, the Cardio tea with Hawthorn Berry supports your physical needs as you navigate life. The range is extensive and comes in individual bags or as loose leaf. If tea is not your preferred warm beverage, check out their selection of organic coffee and latte powders, which include beetroot and broccoli options.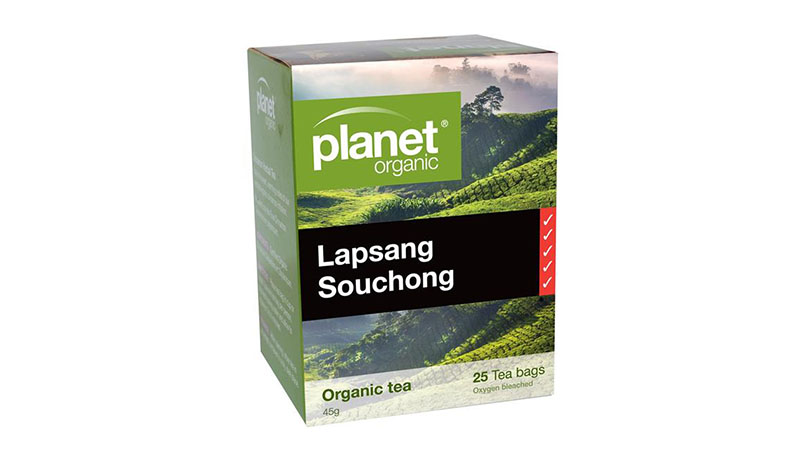 19. Art of Tea
Based in Los Angeles, Art of Tea is helmed by master tea blender Steve Schwartz. His passion, travels, and training in Ayurvedic preventative medicine have given him the skills to create award-winning blends. Select from pyramid bags, loose leaves, and matcha powder for your ultimate cup of warm joy. There are flavors such as White Coconut Creme, with a sweet, light-bodied taste, or black English Breakfast, which is an ideal way to start your day. If you're having trouble deciding, why not pick up a sampler pack that lets you try some of the most popular options.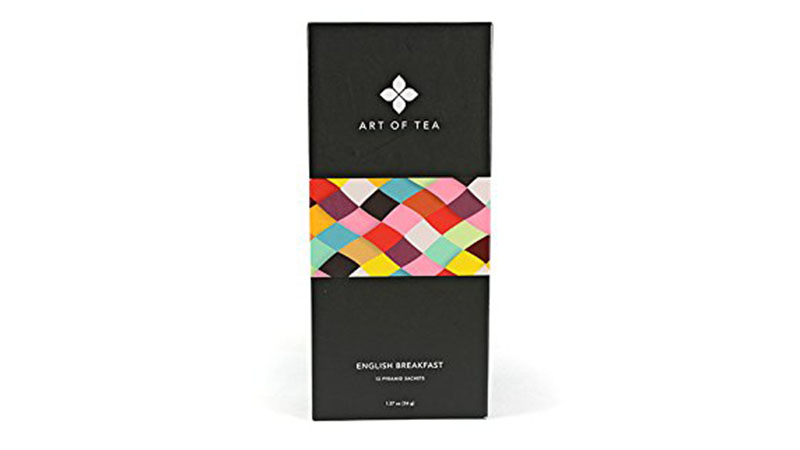 20. Tiesta Tea
Tiesta Tea — more like fiesta tea! This brand brings a fun element to their loose leaf teas. They also make it easy to understand, focussing on function and flavor. There are five basic categories in the range: Energizer, Slenderizer, Immunity, Eternity, and Relaxer. Within that, there are black, green, white, herbal, fruit, and iced tea varieties. A team of herbalists track down the best ingredients to formulate new flavors and ensure the highest quality. The company also gives back to the local and international community. They assist those struggling economically in their home town of Chicago. They also work with Extra Special Tea to empower people with different and special abilities across the United States. Lastly, Tiesta Tea also aids in providing safe, clean drinking water in developing countries, particularly those where ingredients are sourced.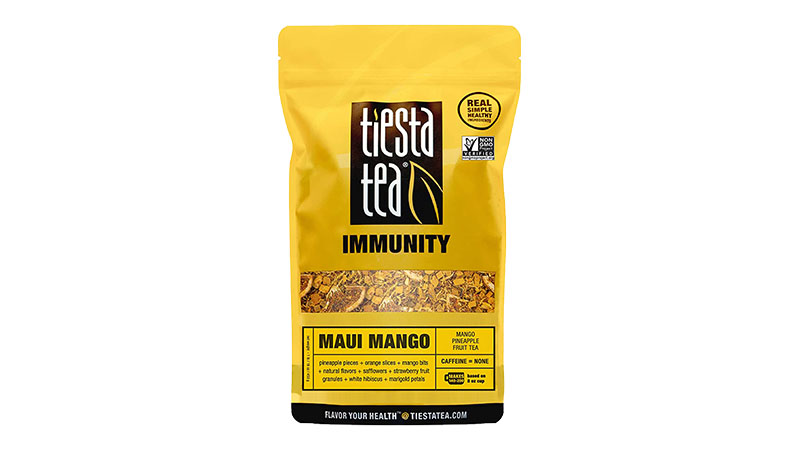 FAQs
What is the Most Expensive Tea in the World?
Da Hong Pao, grown in the Wuyi Mountains in China, is the most expensive tea in the world. It can sell for over a million dollars per kilo for aged or antique leaves. The high price tag is thanks to the tea's history since it dates back to the Ming Dynasty. These days, there are few of the original trees left, which also adds to the price. The tea itself is a dark oolong, and the brewing method is a closely held secret.
What is the Rarest Tea?
When it comes to the rarest tea in the world, Da Hong Pao also wins this category. Specifically, leaves from the ancient 'mother bushes' of this variety are the rarest, because only a few of these trees remain. The tea is only occasionally harvested, resulting in an incredibly fresh, yet low wield. Other rare types of tea include Yellow Gold Tea Buds, a Singaporean tea that is painted with real gold, and Silver Tips Imperial Tea from Darjeeling.
Which Grade of Tea is of the Finest Quality?
Tea grading refers to the size and wholeness of the leaves that go into each cup. While there's no universal system, the most commonly used one applies to black teas from India, Sri Lanka, Africa, and Argentina. In this category, the Finest Tippy Golden Flowery Orange Pekoe (FTGFOP) is the highest grade and contains only whole, young leaf tips, giving you a light, gently flavored cup. In China, the rating system starts at one being the highest grade, down to eight or nine. Meanwhile, in Japan and Taiwan, the ratings start at Extra Choicest, down the Dust and Fannings.
Which Country is the Largest Producer of Tea in the World?
China is the biggest producer of tea in the world, creating nearly two and a half million tonnes each year. However, given the history of the drink in the country, as well as land and population size, this isn't surprising. Runners up for tea production are India in second place with 1.3 million tonnes annually, then Kenya third with 439, 857 tonnes. Rounding out the top five are Sri Lanka and Vietnam.
Which tea brand is the healthiest?
Brands that make some really healthy teas include Tea Pigs, Vahdam Teas, Traditional Medicinals, Stash, and Rishi Tea & Botanicals.
What is Britain's bestselling brand of tea?
If ever there was a well-known fact about the British, it's their passion for a cup of tea. They're also equally passionate about their favorite tea brands, and friendships can be made or broken over brand rivalries. The top three selling tea brands in the UK are Twining's, PG Tips, and Yorkshire.
SUBSCRIBE TO OUR NEWSLETTER
Subscribe to our mailing list and get interesting stuff and updates to your email inbox.