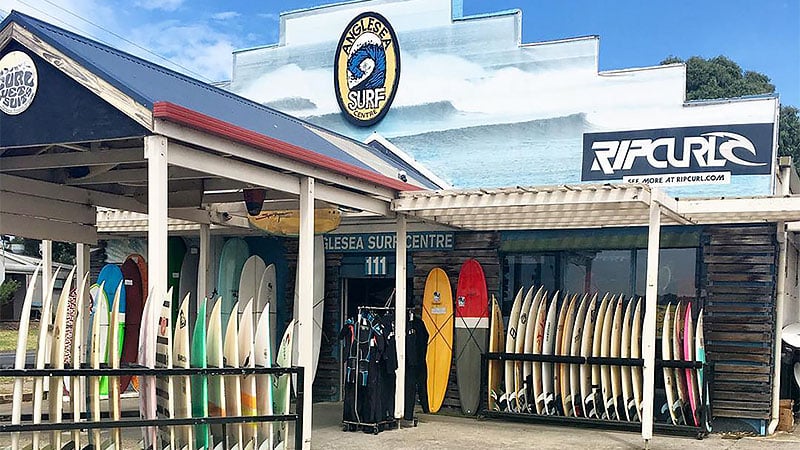 If you're looking to catch great waves, having the right gear can make all the difference. From your board to your wetsuit and even your deck grip, the quality of your equipment can determine whether you ride smoothly or wipeout. Thankfully, Melbourne and its surrounds are offering up the goods. From Torquay to Sorrento and even the CBD, this region's selection of stores provides fantastic options for pro surfers and first-timers alike. If you're a lover of sand and surf, be sure to check out these best surf shops in Melbourne. Then all you have to do is decide whether you're going to hit Bells Beach or Gunnamatta.
1. Trigger Bros. Surfboards
You may know them by their brightly coloured tracksuit pants, but the Trigger stores offer so much more. Family owned and operated for over 45 years, all Trigger stores stock the best selection of surf apparel for women, men, and children. If that wasn't enough, the company also stocks accessories and clothing for snow sports as well as skating, making it a one-stop destination. With stores located in Frankston, Sorrento, and Point Leo, you can check it out for as little as an hour drive south of Melbourne.
VISIT: Trigger Bros. Surfboards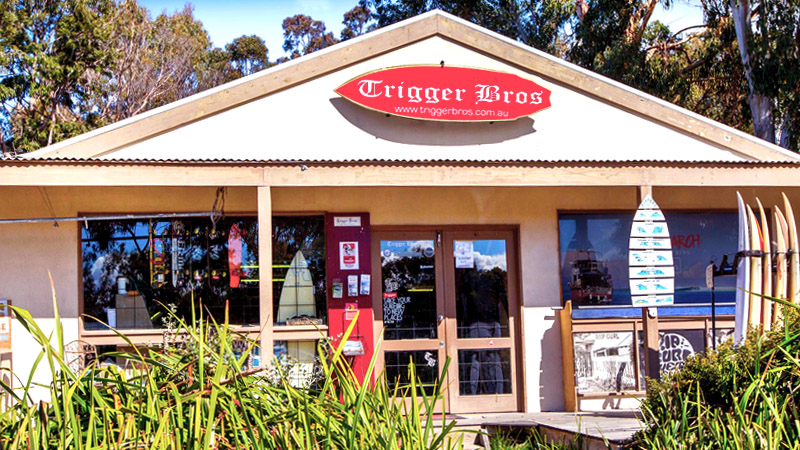 2. Zak Surfboards
Labelled as Melbourne's No.1 independent core board store, Zak Surfboards is located in Thornbury. With one of the largest ranges of surfboard models in all of Victoria, the company offers equipment for all levels of surfing, whether you are just starting out, or you're a Mick Fanning pro. Even better, the store promises to repair your damaged boards, as well as selling apparel, wetsuits, and any gear you need for water sports.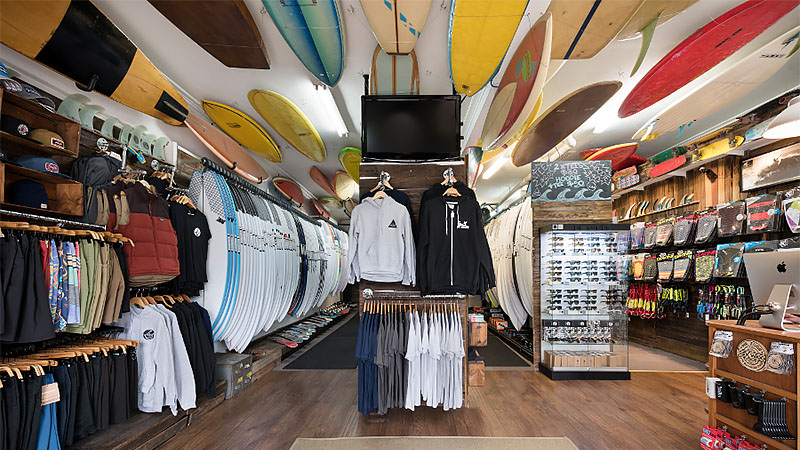 3. Ripcurl
Arguably the most renowned Australian surf shop on this list, Rip Curl have long been the front-runner in all things surf, skate, and snow. Boasting reliable surf watches as well as revolutionary wetsuit designs, you won't be disappointed with what these stores have on offer. This iconic Australian brand has a few stores around Melbourne, Mordialloc, and Mornington. However, if you're after a true surf culture experience, head down to Torquay for their largest and coolest Victorian store.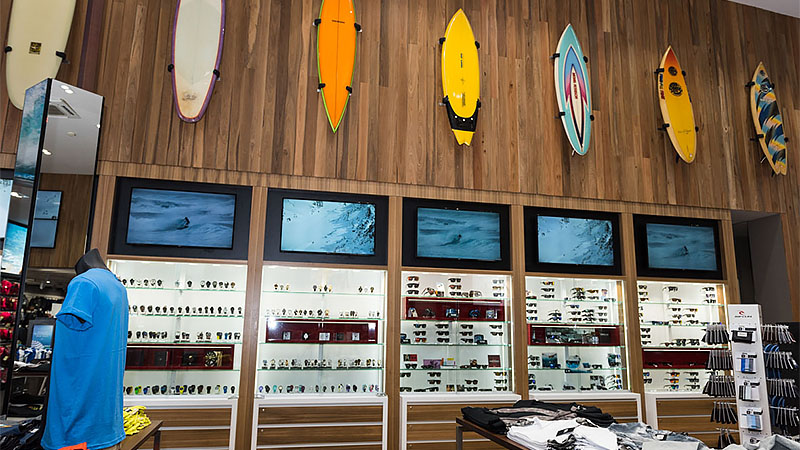 4. Bells Beach Surf Shop
Arguably one of the best on the list, the Bells Beach Surf Shop is iconic not only in Torquay but along the entire Great Ocean Road. With shoppers and surfers making the short 1.5 hour drive from Melbourne, it's safe to say you won't be disappointed. Stocking brands such as Quiksilver, Balin, Creatures of Leisure, O'Neill, and Peak, you can be assured of quality surfboards, wetsuits, and apparel. Being locally owned and run for over 10 years, Bells Beach Surf Shop boasts regular sales, as well as their iconic souvenir Bells Beach clothing line.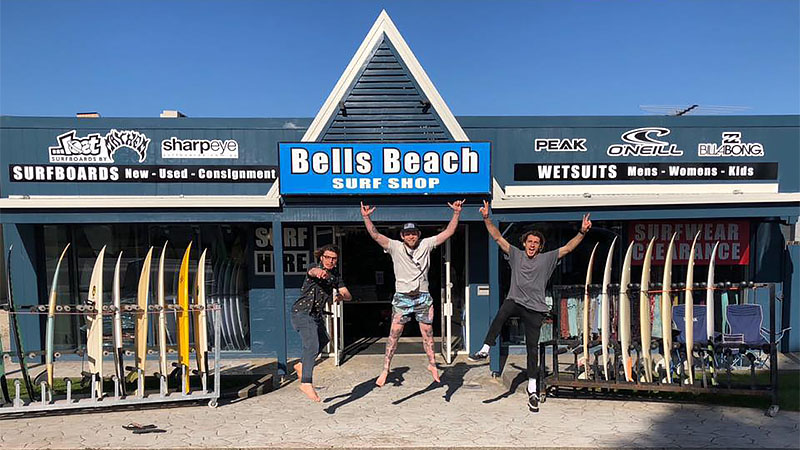 5. The Zu
Located at St Kilda West Beach, what makes The Zu unique is that they let you try before you buy. With its prime location, this surf shop allows you to take a board for a surf, letting you decide if you want to invest in it or not. Even better, The Zu has its own watersports centre, so whatever level of skill you're at, you can get a kiteboarding or stand up paddleboard lesson while you're there.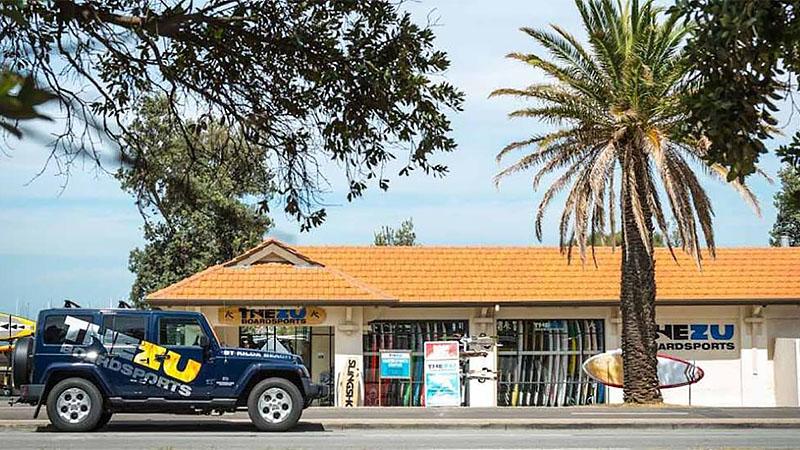 6. Surf Shops Australia
After having a successful retail store in the 90s, Surf Shops Australia has evolved into a massive online store. Delivering high-quality surf gear right to your door, the company offers the best picks of surf brands in Australia. With brands such as Dakine, Ocean & Earth and 7S Surfboards, you can get a brand new board, apparel or a wetsuit delivered for free to your home.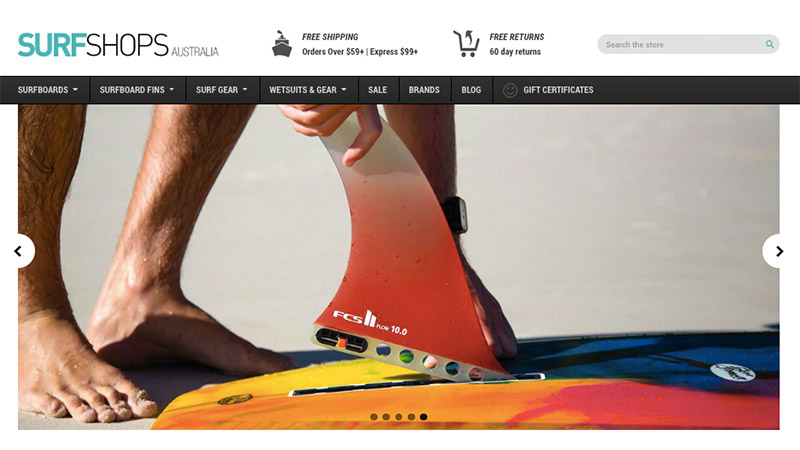 7. Island Surfboards
One of the most respected names in Australian surfing, Island Surfboards has been around since 1969. With stores located in Phillip Island, Cowes and Smiths Beach, you can find custom-made boards, clothing, and accessories. While you're there, why not invest in a surfing lesson at the Smiths Beach location with one of the best surf schools in Australia.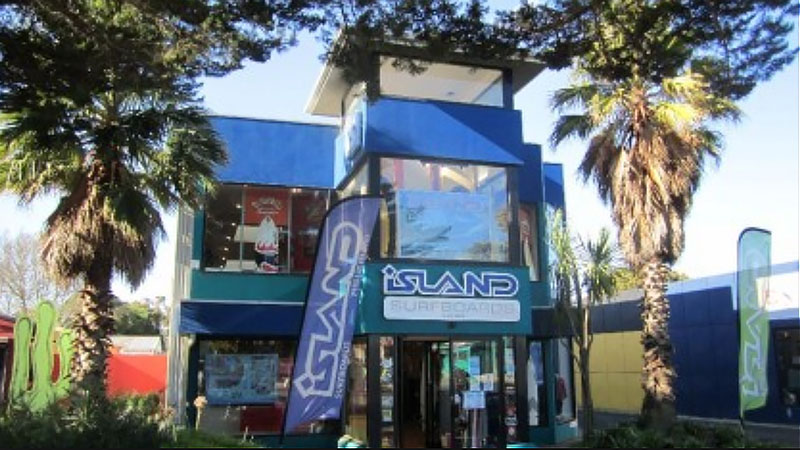 8. Ozmosis
Ozmosis is as Australia's leading urban surf retailer for youth lifestyle. Starting out on the Mornington Peninsula, the company now has over 50 retail locations across Australia, meaning there is one likely to be around the corner from you. Stocking iconic surf brands like Rip Curl, Billabong, Rusty, Volcom, RVCA and Afends, you too can get the casual beach look.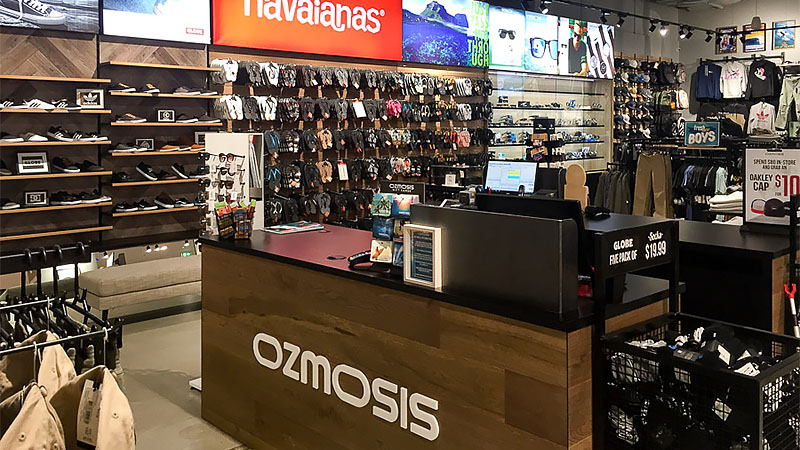 9. Surf Dive 'n' Ski
Founded in 1964, Surf Dive 'n' Ski has positioned themselves as one of the top surf shops around Melbourne. With 10 stores up and running, the company stocks not only surf gear but skate and street apparel as well. With renowned Australian surf brands in stock like Billabong, RVCA, and Element, you're sure to find what you're looking for. If knowledge of the surf lifestyle wasn't enough, Surf Dive 'n' Ski also sponsor some of Australia's best athletes in surf and skate. With names on the list such as Jack Freestone, Joel Parkinson, and Felicity Palmateer, you can be assured that these stores are highly respected.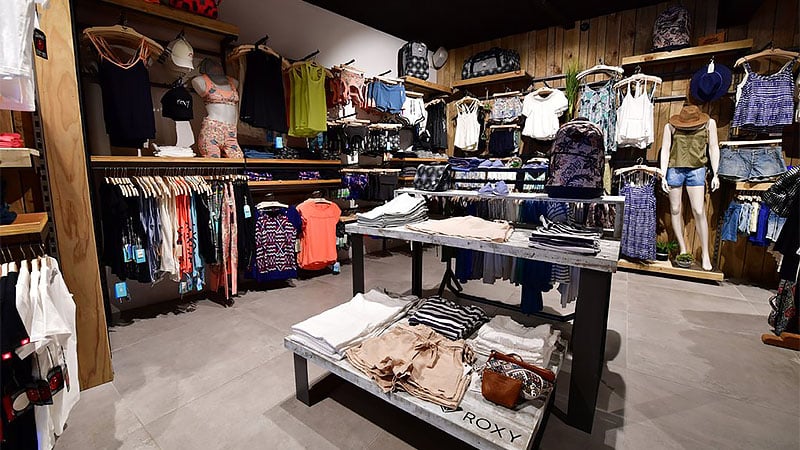 10. Lost Surfboards
Despite not having a brick and mortar store, Lost Surfboards' online shop is of the highest standard. What makes this company so unique is not only the huge range of surfboards but the fact that pro surfers such as Kolohe Andino, Mason Ho and Taj Burrow all test every board model around the world. That means that when you receive your board, you know it has been tried and tested by the best of the best. Moreover, with surfboard names ranging from 'Psycho Killer' to 'Uber Driver', you're bound to find one that fits your style and vibe.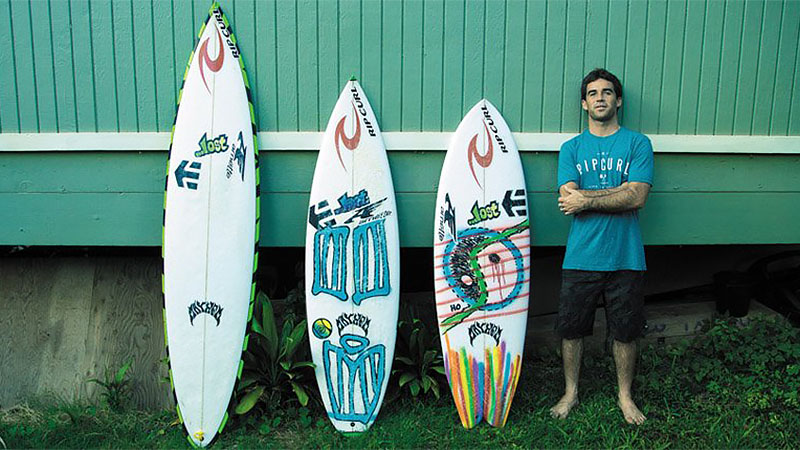 11. SHQ Boardsports
Boasting as the first store to sell stand up paddleboarding gear in Victoria, SHQ Boardsports has all of the gear you need for surf, skate or snow. With two stores located in Sandringham and Newtown, you will find new and pre-loved surfboards, as well as sails and paddle boards. Moreover, their large range of skateboards and accessories is impressive, and they offer famous "Garage Sales" that run throughout summer, meaning you can save money on that new board.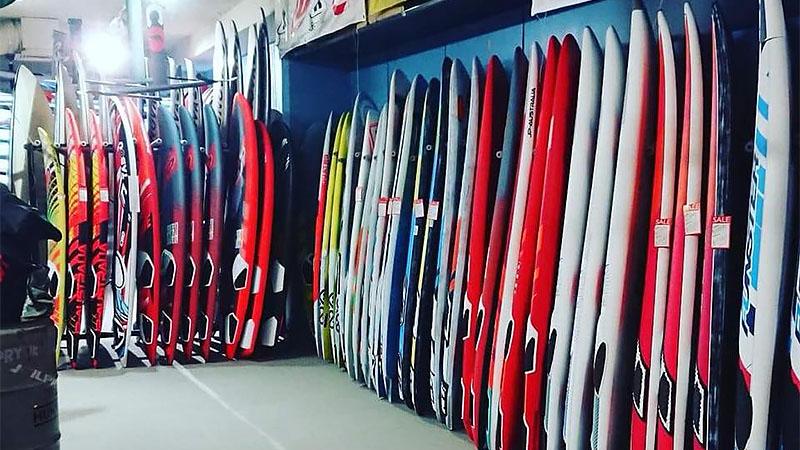 12. Anglesea Surf Centre
Located on the heart of the surf coast, Anglesea Surf Centre is a short ten-minute drive from Torquay. The surf shop will sell your pre-loved surfboard on consignment for 15% commission, which is a relief for those who know how difficult reselling a board can be. Not only do they have new surfboards in store, but they also have over 150 secondhand surfboards, meaning you can get a quality board for less. Anglesea Surf Centre also stocks wetsuits, accessories and apparel.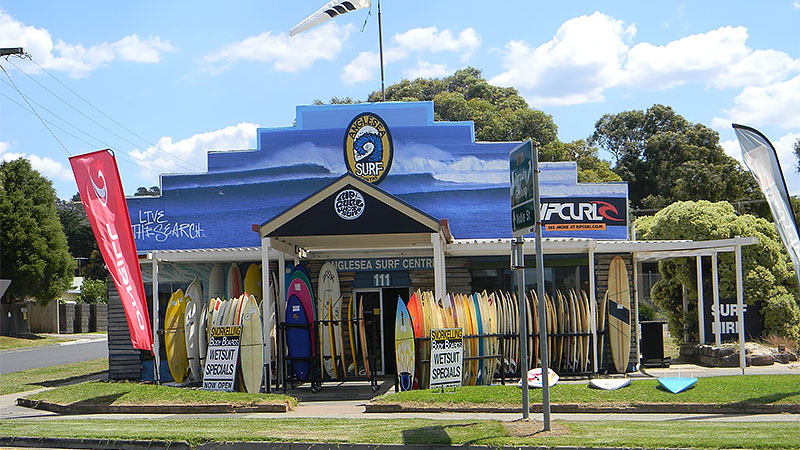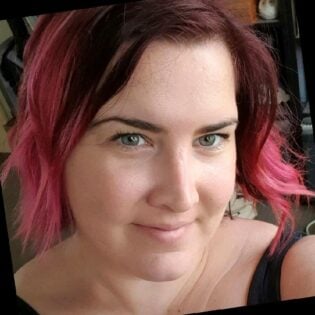 Alexandra Linde is an experienced writer holding a bachelor's degree in Journalism. She is the owner of Alexandra McKiterick Creative and has expertise in travel, fashion, fitness and lifestyle. Alex has previously written for Flightcenter, Travello, and Backpacker Deals.
SUBSCRIBE TO OUR NEWSLETTER
Subscribe to our mailing list and get interesting stuff and updates to your email inbox.