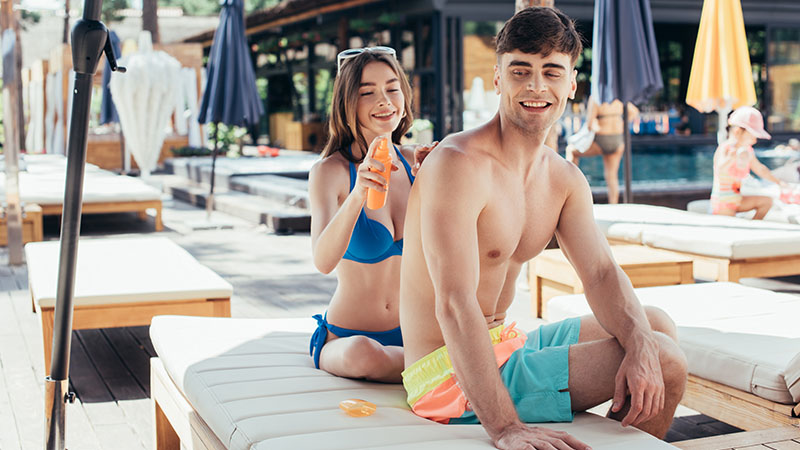 Sunny days are some of life's most simple pleasures. However, as much as embracing the sunshine is delightful, the sun's UV rays can be incredibly damaging to your skin. Not only can it burn and cause discomfort, but it also prematurely ages your skin. In the worst-case scenarios, sunburn can also cause deadly skin cancer. As such, it's crucial to invest in a good quality sunscreen. Choosing a broad-spectrum, high SPF cream, or lotion is the ideal choice. However, the best sunscreen is the one you want to wear. Therefore, buying one that also feels good on your skin, and brings other benefits makes it much easier to include in your daily grooming or beauty regime.
1. Sun Bum Original Sunscreen Spray
The Sun Bum Original Sunscreen Spray is a great sunscreen for daily use. The easy-spray nozzle makes the application straightforward, especially for trickier places like your back. Meanwhile, it's oil, oxybenzone, and octinoxate-free and non-comedogenic. As such, regular use won't clog your pores or cause irritation and breakouts. In terms of sun protection, it has an SPF of 50, and it is broad-spectrum, protecting you from both UVA and UVB damage. Plus, it's packed with vitamin E and antioxidants. Therefore, it replenishes the moisture in your skin after a drying day in the sun and also fights free radicals. Best of all, this formula is also reef safe, meaning you're not harming the environment when you go for a swim.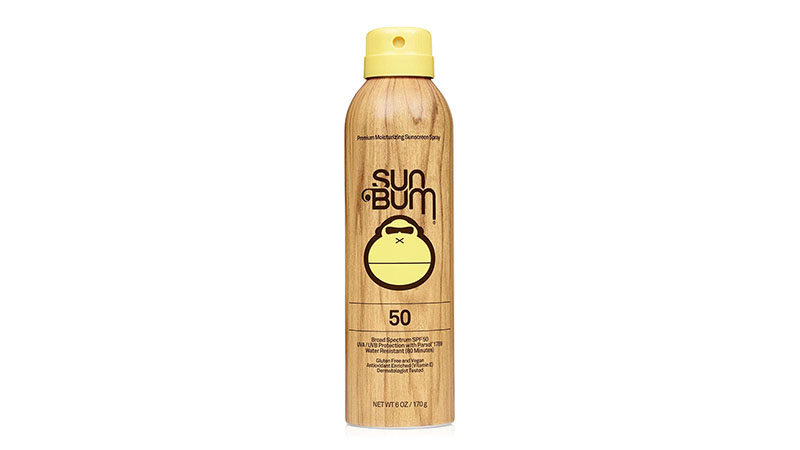 2. EltaMD UV Clear Broad-Spectrum SPF46
If you're looking for a sunscreen that does more than just protect, this sunscreen from EltaMD is a great choice. It's brilliant for dry and sensitive skin. The lightweight, oil-free formula includes vitamin B3, hyaluronic acid, vitamin E, and lactic acid, all of which provide a boost of hydration. Meanwhile, the zinc oxide defends your skin from UVA and UVB rays, as well as free radicals. The silky finish means your skin won't feel heavy and greasy, and you can wear it under makeup. Just keep in mind that while it's perfect for general everyday wear, it's not waterproof, so it won't protect your skin if you're heading to the beach or pool.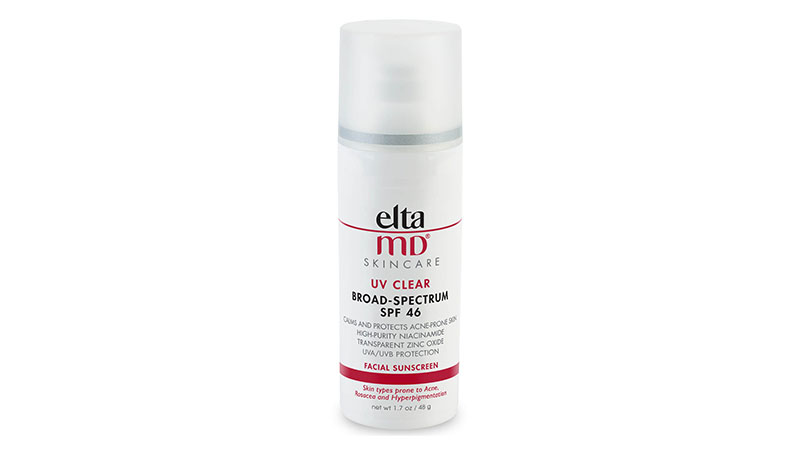 3. SkinCeuticals Ultra Facial Defense SPF50
Enjoy the light texture of this SPF 50 sunscreen from SkinCeuticals. The satin-finish formula fits easily into your skincare or grooming routine, as it layers well with other products as well as makeup. It contains Mexoryl, SXMexoryl, and XLTinosorb, all of which are advanced UV filters protecting you from both UVA and UVB damage. Plus, it targets dry areas and prevents the breakdown of collagen, counteracting signs of aging.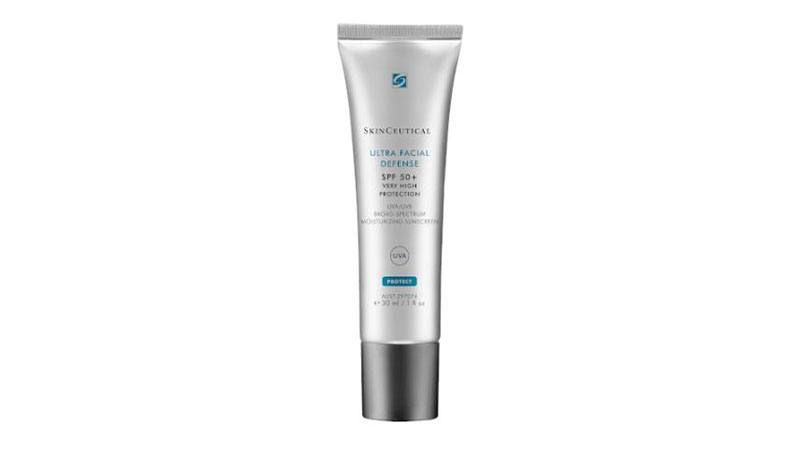 4. La Roche-Posay Anthelios 50 Tinted Mineral Sunscreen SPF 50
Look good while wearing your sunscreen. This product from La Roche-Posay is both a tinted sunscreen and a primer. The lightly colored formula easily evens up skin tone, reduces redness and dark spots, and covers acne marks and visible sun damage. As such, you can wear it by itself or use it under makeup. It's also a mineral sunscreen that utilizes CELL-OX SHIELD XL™, which is a combination of filtering ingredients and antioxidants. Consequently, it is suitable for sensitive skin, and you get broad-spectrum protection.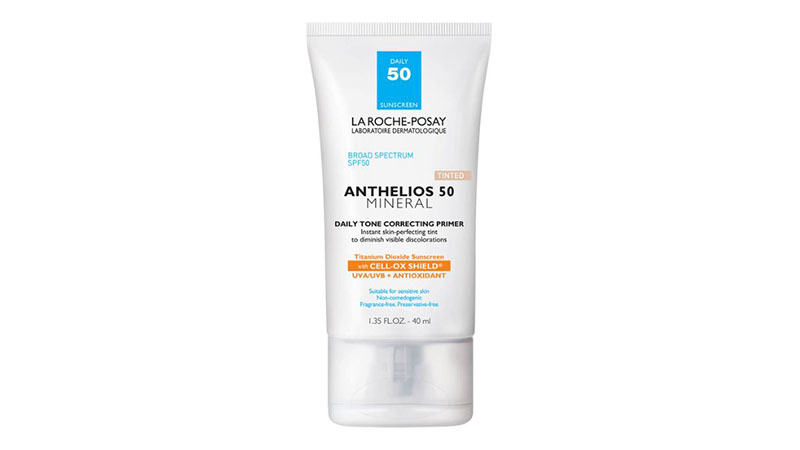 5. Dermalogica Physical Defense Sunscreen SPF 30
Discover lightweight but powerful sun protection that's boosted with all sorts of other beneficial ingredients, with Dermalogica's Invisible Physical Defense Sunscreen. Firstly, the sun protection is broad-spectrum, with the nanoparticle free zinc oxide safeguarding your skin from both burning and aging. Then, green tea, which is known for its anti-inflammatory and antimicrobial properties, shields, and repairs. Finally, mushroom complex and hyaluronic acid ensure your skin is calm and hydrated. Plus, it's cruelty-free, vegan, and has recyclable packaging, so it's good for the animals and the environment.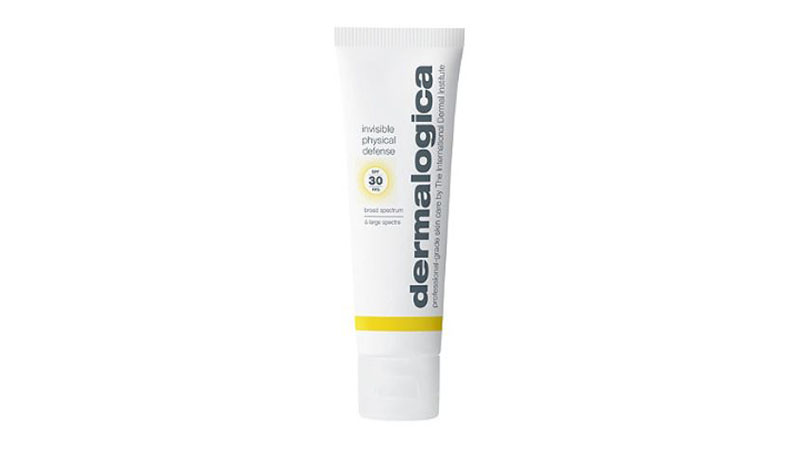 6. Shiseido Clear Stick UV Protector Broad Spectrum SPF 50+
Shiseido's Clear Stick sunscreen is great for working up a sweat or heading to the beach. Unlike other sunblocks, it contains WetForce technology, which has been developed to actually strengthen your sun protection with exposure to sweat or water. The formula reacts to the minerals to create a more uniform UV shield. All you need to do is be in the water for 15 minutes, or sweat for 30 minutes for the effect to work. Other great ingredients include soy lecithin to fight wrinkles and oil-soluble licorice extract, which prevents dark spots. Plus, it can be applied under or over makeup, meaning touching up on the go is simple.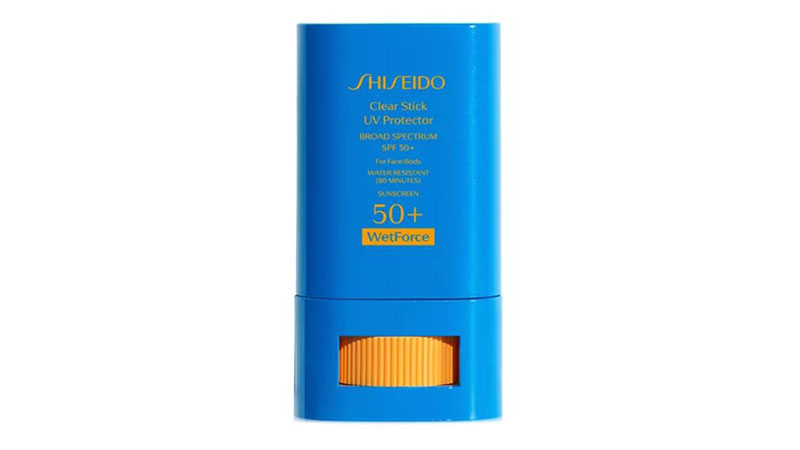 7. CeraVe Hydrating Sunscreen Face Sheer Tint SPF 30
Hydrate your skin while protecting it. This sunscreen from CeraVe contains ceramides 1, 3, and 6-II to help restore the skin's natural barrier, which gets broken down by sun damage and free radicals. Meanwhile, zinc oxide and titanium dioxide protect your skin from further UVA and UVB damage. Niacinamide is calming, while hyaluronic acid is incredibly hydrating. The light tint in the cream helps to even out your skin tone and can be worn on its own or as a primer. It'll give you a healthy glow, without the ghostly white sheen of other sunscreens.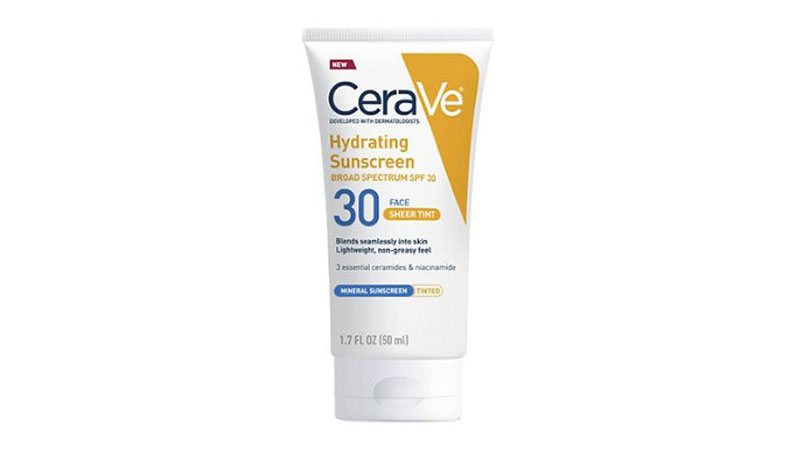 8. Obagi Sun Shield Matte Broad Spectrum SPF 50
The Obagi Sun Shield Matte Broad Spectrum SPF 50 boasts a Skin Cancer Foundation recommendation. This SPF 50 formula takes it back to basics to provide you with effective, broad-spectrum sun protection. It's a sheer formula with a matte finish, so you don't have to go about your day looking shiny. Plus, it's excellent for all skin types, as it's PABA free and fragrance-free.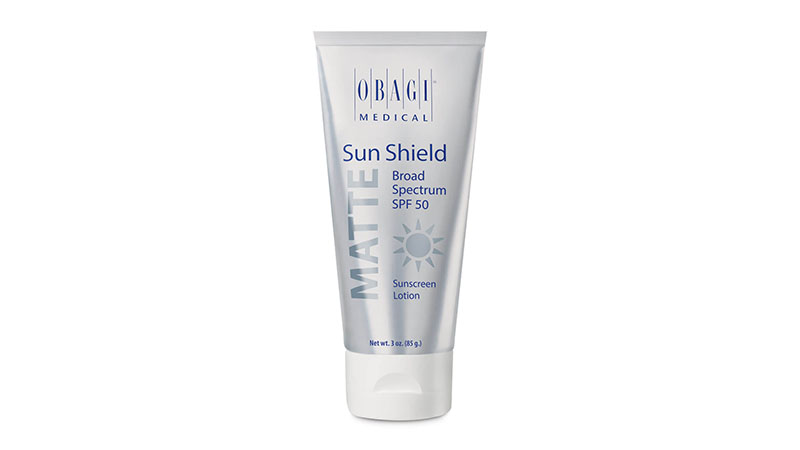 9. Coola Suncare Guava Mango Organic Sunscreen Lotion SPF 50
Coola uses an advanced plant-based formula for its long-lasting sunscreen. Doing so optimizes the performance, but keeps it feeling light and gentle on your skin so you can comfortably use it daily. Ingredients such as buriti oil, meadowfoam oil, raspberry seed oil, and prickly pear extract are all incredibly antioxidant-rich. It helps to fight free radicals and repairs the skin's barrier. Finally, this sun cream is free from lots of nasties such as parabens and phthalate. Plus, it's reef-friendly so that you can wear it in the ocean without any worries about the environmental impact.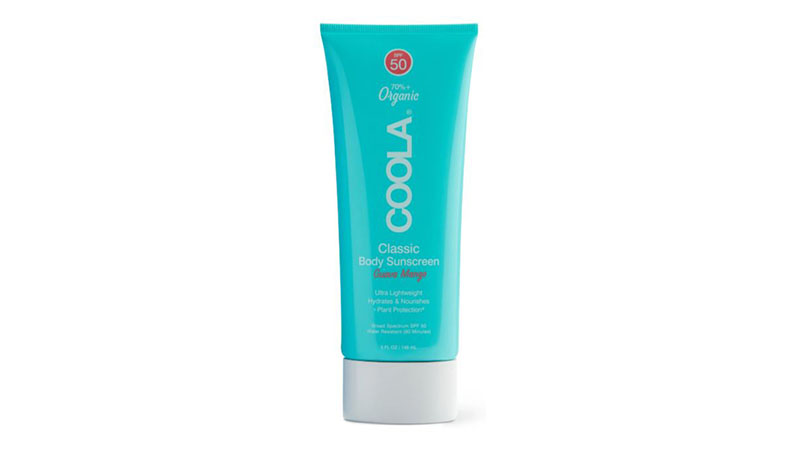 10. Kiehl's Activated Sun Protector Sunscreen SPF 30
If you prefer a lighter lotion rather than a cream, then the Kiehl's Activated Sun Protector Sunscreen Water-Light Lotion is an excellent option. The unique formula transforms into a water-like texture upon application. As such, it soaks in well and feels incredible on the skin. Sun-Filter Technology shields your skin from both UVA and UVB rays, as well as free radicals. Plus, the inclusion of vitamin E ensures that your skin stays moisturized, and it helps repair existing damage.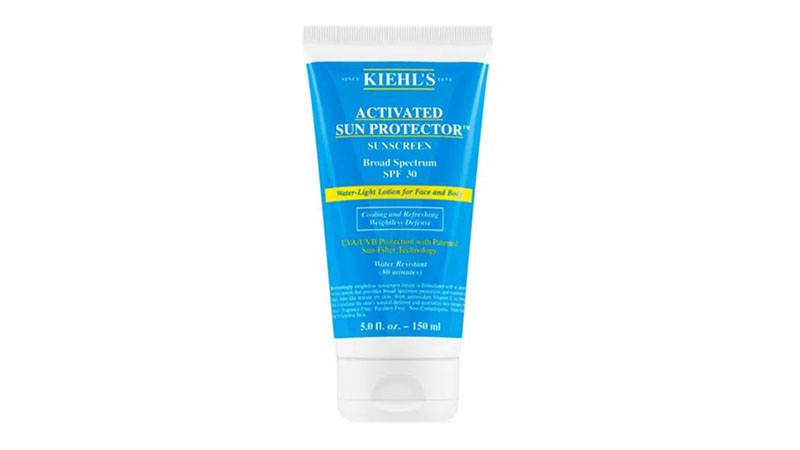 11. Hunter Lab SPF 50+ Facial Sunscreen
The Hunter Lab formula uses zinc oxide to reflect both UVA and UVB rays for broad-spectrum protection. The breathable texture also contains soothing aloe vera and nourishing vitamin E to hydrate the skin and defend it against free radical damage. Because it's packaged in a stick format, it's easy and mess-free to apply, and it's perfect for traveling. You can also wear it under makeup due to its velvety finish and breathability.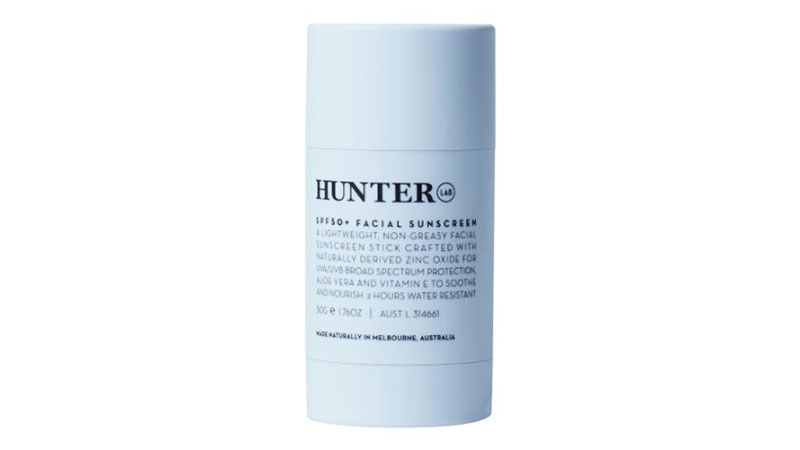 12. Aveeno Positively Radiant Daily Moisturizer SPF 30
Regular use of the Aveeno Positively Radiant Daily Facial Moisturizer will not only protect you from sun damage, but it will also even out your skin tone. The total soy complex fights early signs of aging, improves skin texture, and diminishes the look of dark spots. With daily use, you'll see positive results in as little as four weeks. Plus, it has an SPF of 30, which blocks 97% of UVB rays.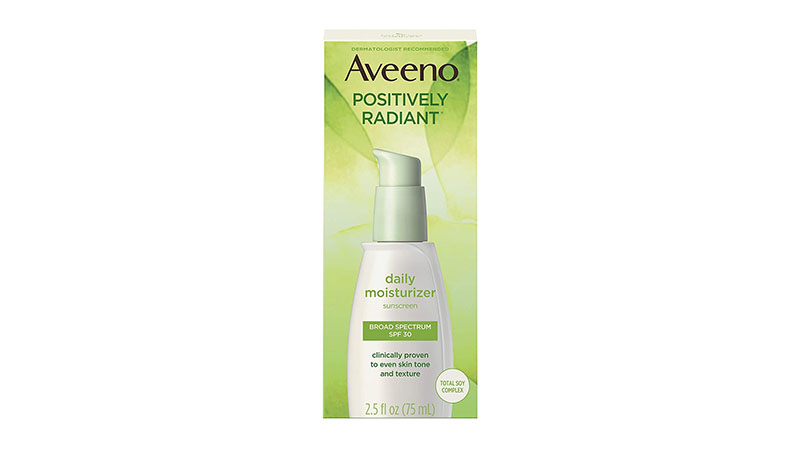 13. Mesoestetic Mesoprotech Sun Stick 100
Get maximum protection from the sun by using the Mesoestetic Mesoprotech Sun Stick 100. It's packed full of chemical, physical, and biological sun filters, so your skin is shielded from UVA and UVB rays, as well as infrared radiation and HEV light. The stick makes application straightforward, and you can also use it around your eye area and on your lips. Plus, it's convenient and non-messy for reapplying when you're out and about.
14. Medik8 Physical Sunscreen
Medik8's Physical Sunscreen packs a protection punch. It uses titanium dioxide and zinc oxide to reflect harmful UVA and UVB rays. This also means it doesn't absorb heat like chemical sunscreens, so it's suitable for skin that's sensitive or prone to redness. Additionally, the formula features anti-pollution and anti-A.G.E technology to prevent signs of aging and protect your pores from environmental aggressors. Lastly, the nano particle-free cream is fast-absorbing, and light, so it's perfect for daily use.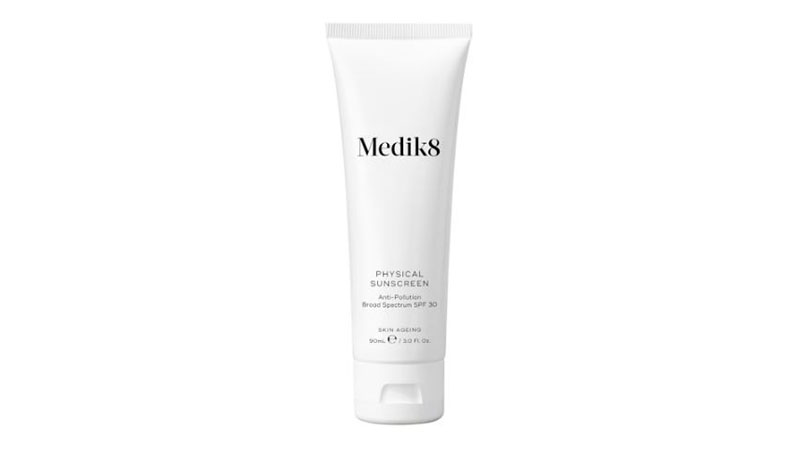 15. Supergoop! PLAY Everyday Lotion SPF 30
Play wherever, whenever knowing you're protected with this sun lotion from Supergoop! With superior broad-spectrum coverage, this sunscreen is both water and sweat resistant. Enjoy additional protection from photoaging and dehydration with ingredients such as sunflower, rosemary, and rich antioxidants. It's suitable for all skin types and is fast-absorbing and lightweight, so it's easily incorporated into your daily grooming or beauty regime.
FAQs
What sunscreen do dermatologists recommend?
Dermatologists recommend sunscreen with a high SPF factor, and this is usually of at least 30. It is also advisable to look for a sunscreen that falls under the broad-spectrum label to protect from both UVA and UVB rays.
How do I choose the right sunscreen?
Choosing the right sunscreen is dependent on several factors. These include picking a broad-spectrum product, which protects against both UVA and UVB rays. You also want something with an SPF factor of 30 or higher. An SPF 30 can block out 97 percent of UVB rays. It is also helpful to choose a water-resistant formula. You will still have to reapply regularly if you are sweating or swimming, as sunscreen is not really waterproof.
Is SPF 30 or 50 better?
There is a small difference between SPF products that are 30 and higher. A sunscreen with an SPF 30 can block out 97 percent of UVB rays, while SPF 50 blocks 98 percent, and SPF 100 blocks 99 percent.
What can I use instead of sunscreen?
Dermatologists suggest using sunscreen, but wearing clothing and covering up areas of your that is skin exposed is also advisable. There are natural alternatives, including oils like red raspberry seed oil, aloe vera, coconut oil, and carrot seed oil. That said, these are unlikely to offer the same protection as modern sunblocks.
What is the healthiest sunscreen?
Several chemical-free sunscreens are available to purchase, including The Organic Pharmacy Cellular Protection Sun Cream SPF 30 and Naturopathica Daily UV Defense Cream SPF 50. There is also EleVen by Venus Williams On-the-Defense Sunscreen SPF 30, and Kinship Self Reflect Sunscreen Broad Spectrum SPF 32, which has a non-nano zinc oxide mineral formula.
SUBSCRIBE TO OUR NEWSLETTER
Subscribe to our mailing list and get interesting stuff and updates to your email inbox.