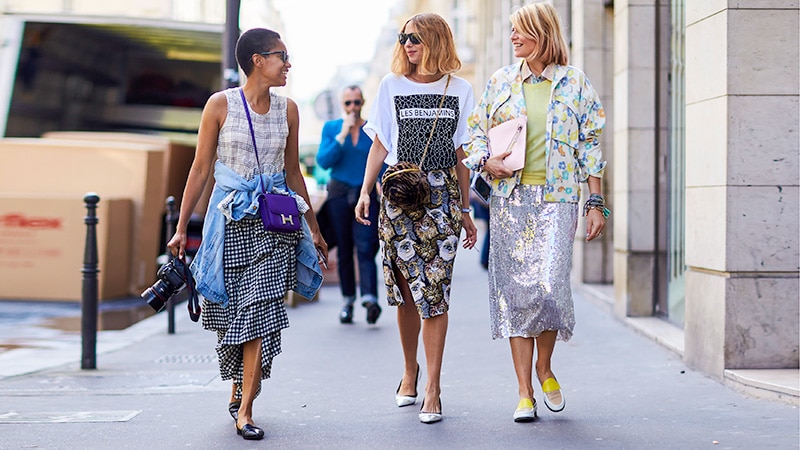 While some people say that Christmas is the most magical time of the year, we think that Haute Couture Fashion Week is the real winner. With so much incredible fashion in one spot, the whole week feels like a dream come true. We're not just talking about the runways here. Couture week in Paris is also where the street style regulars bring their A-game, and this season was no exception. Clothes turned from simple garments into works of art this fashion week. There were sculptural pieces that ballooned, billowed, contoured and curved with architectural details. Pieces that sprang to life with the colour, pattern and clashing prints of a painting, and canvases that were sliced, cut, rearranged and made into something new. Those who weren't headed for the gallery appeared to be heading for the rock concert instead, with band t-shirts, bomber jackets and mechanic jumpsuits all on display. Yes, it certainly was a magical week and just like Christmas, it left us with a gift; a box full of style inspiration!
GALLERY
SUBSCRIBE TO OUR NEWSLETTER
Subscribe to our mailing list and get interesting stuff and updates to your email inbox.