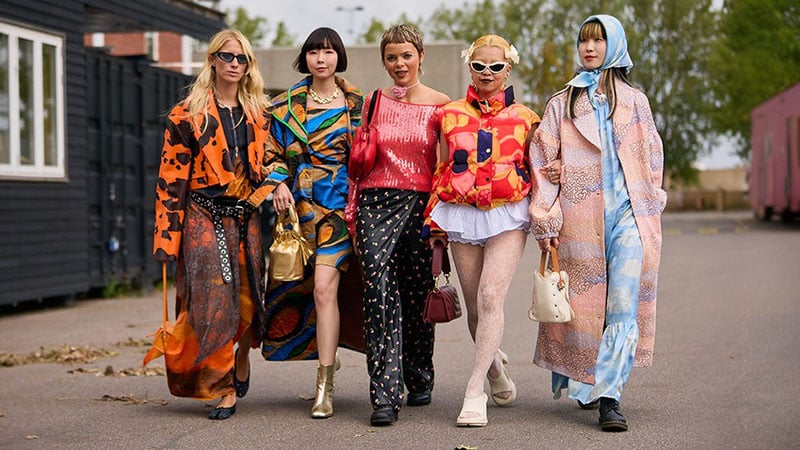 Copenhagen Fashion Week
is best known for its fresh take on style, and this season has been no exception. Blazers, jackets, and skirts were oversized and frequently worn with smaller bags for maximum impact. Simple and understated handbags were a common sight, but this season also saw a love for textured and vibrant designs. Popular colors we spotted were yellow, pink, and blue, and fashion-goers weren't afraid to throw in splashes of red and green for a fun twist. Suits continue to have a stronghold on fashion, but in Copenhagen, it's all about pushing the limits with layers and silhouettes. They also paid homage to the '60s and '90s, adding a maxi coat over mini skirts, finishing the look with a pair of ballet flats or loafers and white socks. The beauty of this season is its unapologetic self-expression. Play with layers, combine contrasting textures, and experiment with colors; the brighter, the better! Inspire your next closet refresh with these hot street style looks from Copenhagen Fashion Week SS24.
GALLERY
SUBSCRIBE TO OUR NEWSLETTER
Subscribe to our mailing list and get interesting stuff and updates to your email inbox.