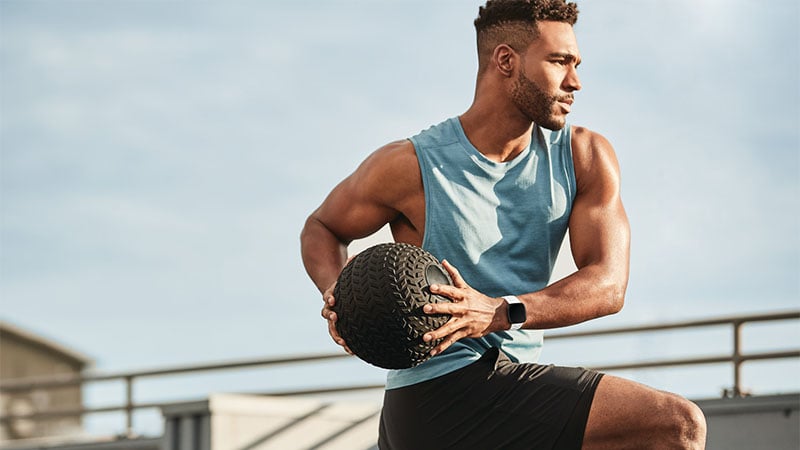 Sports watches are great because they do so much more than tell the time. Devices in 2020 are smarter, more durable, and more stylish than they've ever been. They're the perfect fit into any active man's wardrobe. Not only do they track your activity and monitor your heart rate, but they can also provide coaching and guidance, sleep tracking, and GPS navigation. Advanced versions designed for more extreme sports even come with compasses, barometers, and altimeters so you can tell how high up a mountain you are, and if a storm is brewing. Plus, they integrate seamlessly into your digital life, keeping you connected and up-to-date. If you're looking for a new timepiece, now is the time to consider a tech-savvy sports watch to improve your life.
1. Garmin Fenix 6 Sapphire
Make the most of every adventure when you buy a Garmin Fenix 6 Sapphire sports watch. This high-tech watch is perfect for everyday escapades as well as real exploration. Improve your sports performance with the revolutionary PacePro that provides grade-adjusted guidance and metrics. You can also track your heart rate and oxygen saturation with the enhanced wrist monitor and pulse oximeter. If you're out mountaineering or skiing, you'll enjoy access to over 2000 pre-loaded ski resort trail maps, topographical maps, and global satellite navigation systems. Plus, you can enjoy regular day-to-day features like Garmin Pay, music app compatibility, weather reports, and of course, the time. The 33mm dial is 18% larger than previous models, features an always-on display, and is readable in full sunlight.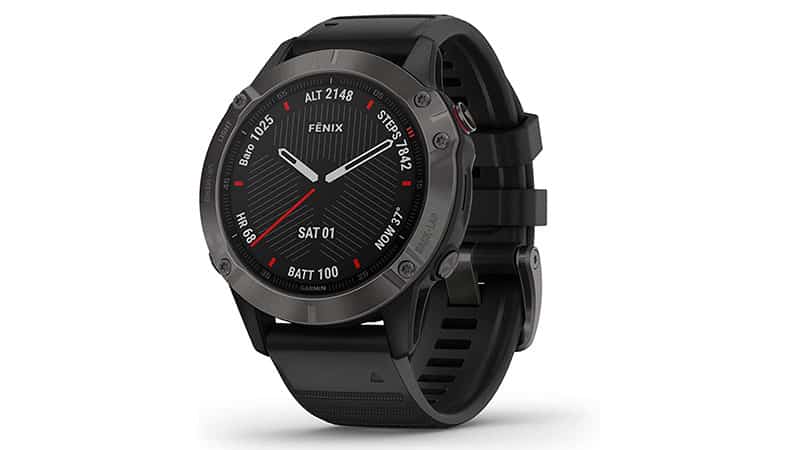 2. Apple Watch Series 5
The Apple Watch is a popular choice for sports watches among Apple devotees. It's incredibly cohesive with other Apple devices, and there are more than 100 watch faces to choose from. Call, text, and listen to music, all without reaching for your phone. You'll also crush your health goals thanks to the abundant features. Keep heart smart with the ECG app, protect your ears with a loud noise warning, and destroy your fitness goals. The watch has GPS tracking, workout metrics, and an activity ring for an easily digestible update on your movement levels. Plus, it has a compass and elevation indicator, as well as a fall detector and emergency SOS function, making it perfect for trail runners. The stylish design is quickly recognizable and looks great with all kinds of outfits.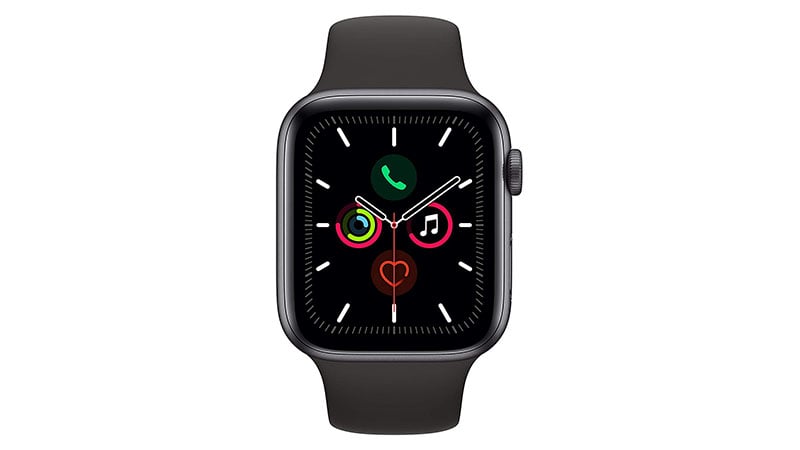 3. Garmin Forerunner 245
The Garmin Forerunner 245 will give you the tools to run a personal best. This sports watch has advanced training features, including access to customizable training plans from Garmin Coach. It also monitors your runs for statistics like your V02 max, stride length, ground contact time, and vertical ratio. This will give you an insight into your form and help you make improvements. This watch also tells the time and connects to compatible smartphones so you can receive text messages, stay up to date on social media, and check your emails all from your wrist. Update your screen look, apps, and widgets with easy downloads from the Connect IQ store. Lastly, the watch has inbuilt safety features, including tracking so you can send your location to a chosen contact should you need assistance out on a run.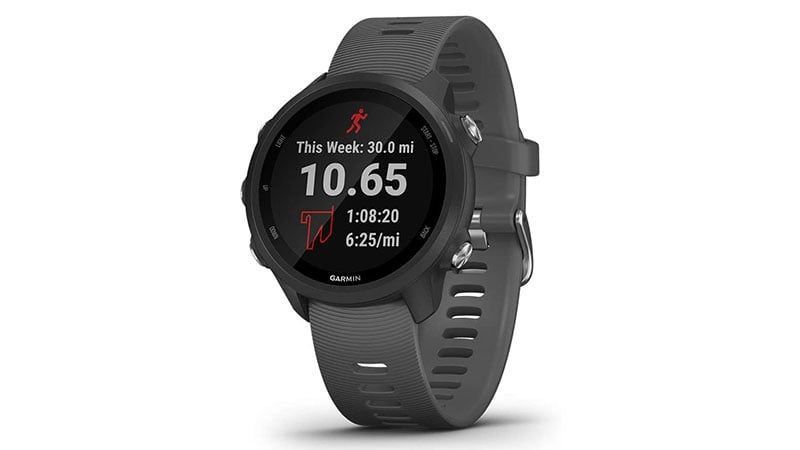 4. Samsung Galaxy Watch 3
Samsung's Galaxy Watch 3 is another style that bridges the gap between a traditional and sports watch. The classic styling makes an easy transition into any man's existing wardrobe, yet it still provides full functionality. Mix and match premium leather bands, three colored faces, and two sizes to create your ideal style. There are also more than 50,000 watch faces to choose from. When it comes to functionality, it can measure your heart rate, as well as V02 and Sp02 levels to keep an eye on your fitness. The watch detects seven popular activities and tracks them automatically, providing you with comprehensive data. It also automates your sleep monitoring to ensure you're getting sufficient rest. Finally, it's Android and iOS compatible, with Samsung Pay, Bixby voice activation, and app notification available.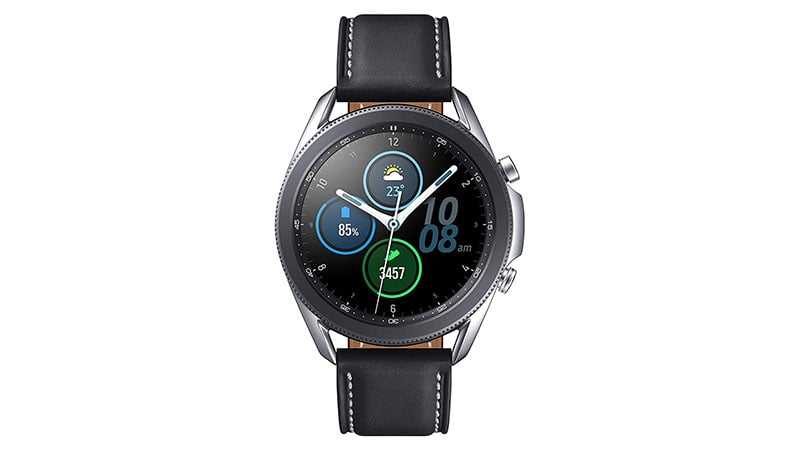 5. Suunto Core
This military-style watch is designed to accompany you on any adventure or expedition, no matter how rugged the terrain. The timepiece is perfect for mountain climbing because it comes complete with an altimeter, barometer, and a compass. You'll always be able to tell how high you are, the air pressure trends, and what direction you're heading. It also has a storm alarm and pre-set sunrise and sunset times for over 400 locations. Of course, it also has essential watch functions, including dual time zones, date, and alarm. The design itself is stylish and masculine, with an all-black finish. Lastly, it comes with a two-year warranty, so you can feel reassured that should anything happen, you'll be covered.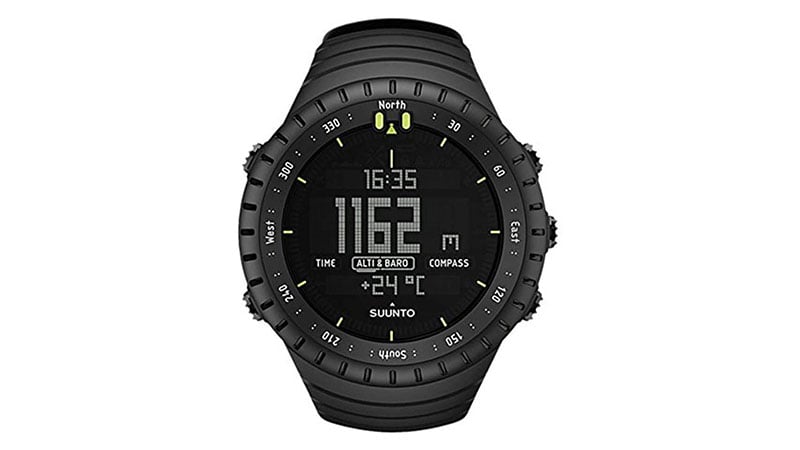 6. Fitbit Versa 2
Track everything from your run or your swim to your sleep and your messages with the Fitbit Versa 2. Amazon's Alexa also comes built into this sports watch and ready to help with any request, including checking the weather, setting reminders, and replying to messages. You'll rest better with sleep tracking that features a smart alarm to wake you at the most optimum time, filling you with energy for the rest of the day. Exercise options include more than 20 goal-based modes, and you can choose to subscribe to Fitbit Premium for additional programs and guidance. The watch itself is sleek and stylish, coming in a range of colors with even more accessory bands for a unique look. The large display also has the option of always-on, so you can quickly access your information. It's the perfect watch to take you from the office to the trails.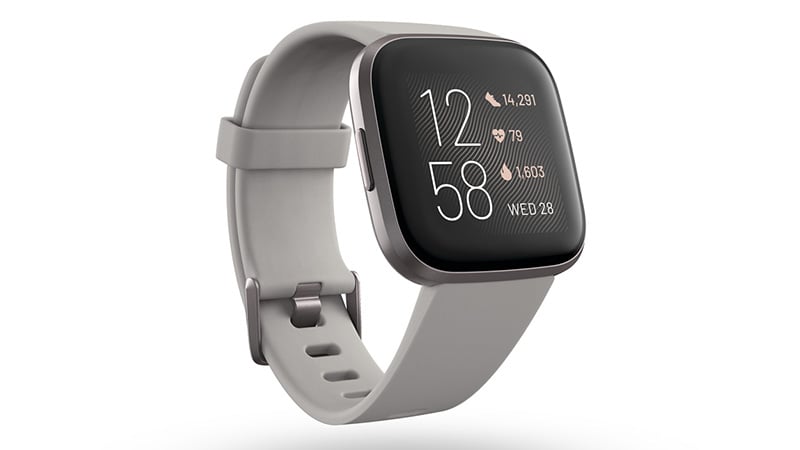 7. Garmin Venu
Enjoy all-round health and activity monitoring with the sleek and stylish Garmin Venu sports watch. There are over 20 pre-loaded apps for GPS tracking and indoor sports, so no matter your choice of exercise, the watch can help. You can even get animated workouts right to the screen. Health monitoring functionality includes tracking your energy levels, respiration, heart rate, stress, and sleep. It's a holistic approach to fitness. Next, stay connected with smartphone pairing that brings notifications to your wrist. You can also easily connect a range of music apps for phone-free listening to keep you motivated on the go. Other features also include a 43mm case, AMOLED display, Garmin Pay capability, and the ability to download extra apps and widgets from the Connect IQ store.;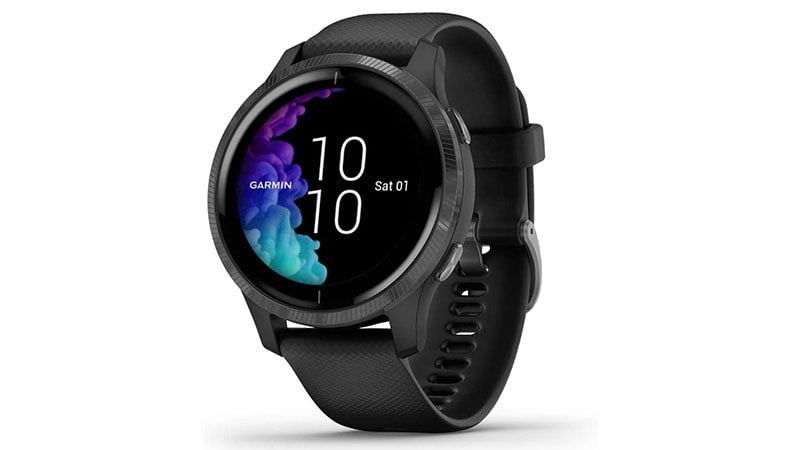 8. Withings Steel HR Sport Hybrid Smartwatch
The Withings Steel HR Sport Hybrid Smartwatch is a simple, stylish, and rugged men's watch. Pick from 30 different sport modes when you're getting active. It will track your heart rate and GPS, as well as turn on a timer. Then, log into the free Health Mate app after your session to review your data. You can also check your fitness levels via your V02 max estimation. Meanwhile, when you're not specifically active, the watch continues to monitor daily activity, counting your steps. It automatically recognizes walking, running, swimming, and sleeping. When it comes to sleep, your cycles will be tracked, and you'll get a Sleep Score in the morning that reflects the quality of your shut-eye. Plus, you can choose to be woken at the most reasonable time with a Smart Alarm. Lastly, enjoy all the standard smartwatch features such as notifications, time, texts, and emails.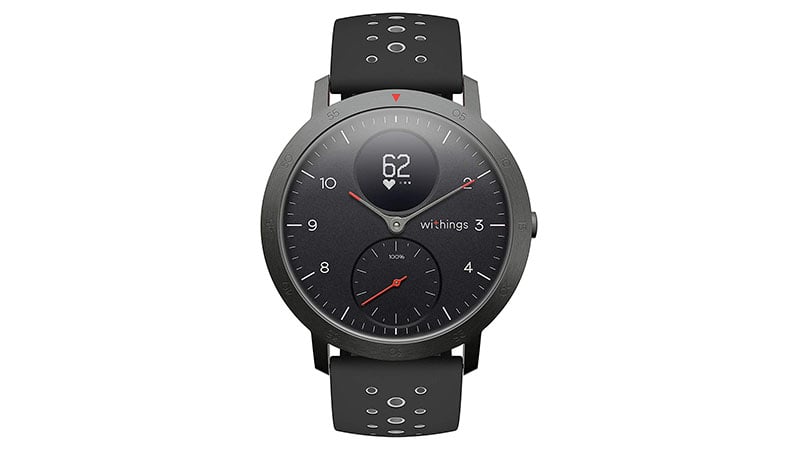 9. Garmin Forerunner 35
Choose a slim, lightweight watch for your daily runs. The Garmin Forerunner 35 keeps run tracking affordable and straightforward. It monitors distance, calories, and pace, as well as your heart rate. Plus, it features inbuilt GPS to make measuring how far, how fast, and where you ran easy. If you're not yet a pro runner, you can set run/walk mode to take walking breaks as you build up your athleticism. You can also set a reminder to get up and move, a valuable function for anyone in a desk job. Lastly, stay easily up to date with messages, emails, and social media, thanks to handy smart notifications.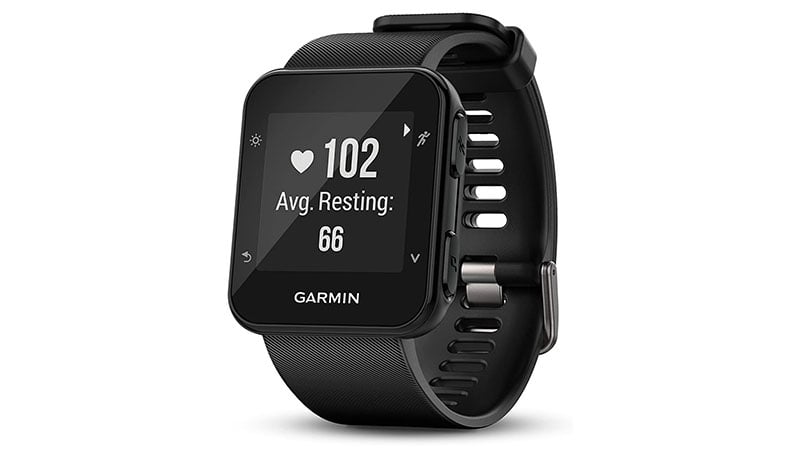 10. Samsung Galaxy Watch Active2
Take your training to another level with the Samsung Galaxy Watch Active2. It provides insights into your exercises that will help you reach your fitness goals. There's in-built pace coaching, heart rate monitoring, calorie burn counter. It also automatically tracks popular activities like cycling, running, and swimming. In your downtime, you'll get an additional understanding of your sleep patterns. Plus, if you're getting too stressed, it integrates with the Calm app to bring you back to center. When it comes to apps, Samsung Health lets you interpret all your data and get new goals. Bixby also functions for voice-activated control, so you can tell your watch what to do. Lastly, Samsung Pay, YouTube, and Spotify all work seamlessly with the watch to keep you on the move, yet still connected.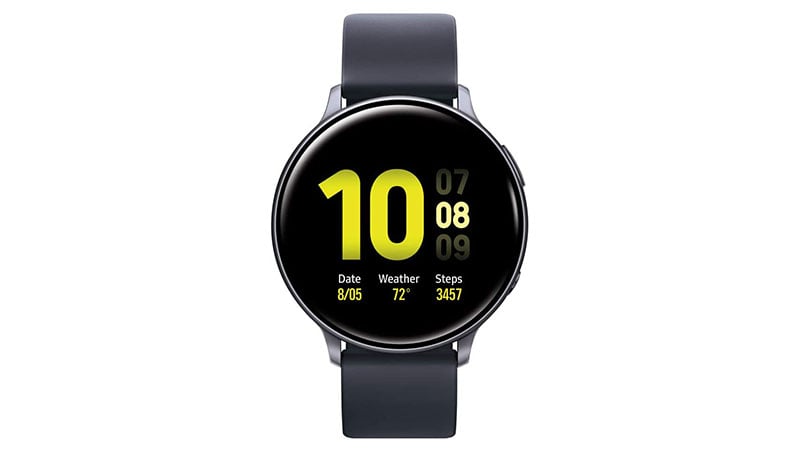 11. Fitbit Charge 4
Get to know your body better with the Fitbit Charge 4. This sports watch helps you reach peak performance and ultimate health. The premium features include built-in GPS, Active Zone minutes, heart rate tracking, sleep monitoring, water resistance to 50 meters, and seven-day battery life. Combined, these mean you can track your pace, distance, and intensity when out for a run. However, if running isn't your favorite sport, there are more than 20 other goal-based exercise modes to choose from, and you can even take it swimming. Health doesn't stop when you go to sleep. This watch also tracks your sleep patterns allowing you to build a better routine and improve your sleep score. Best of all, download the Fitbit app to access all the valuable data you collect throughout your day, with it summarised on the handy dashboard.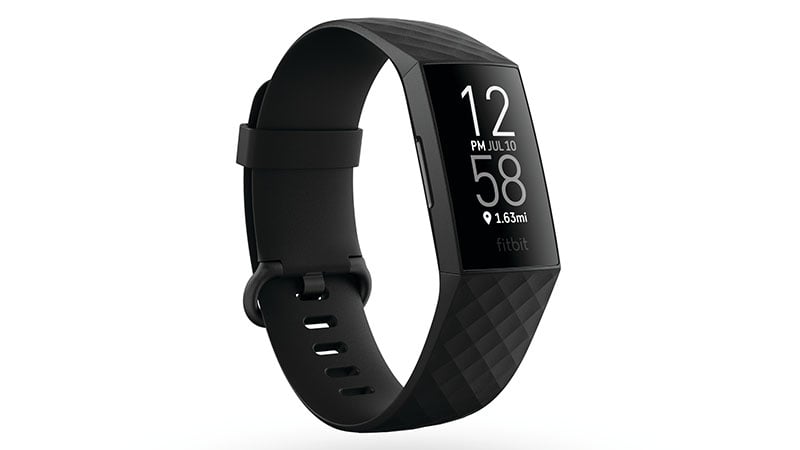 12. Polar Ignite
Cover all bases with the Polar Ignite. This sports watch comes complete with heart rate and sleep monitor, daily training guide, and integrated GPS. It combines the latest technology in bio-impedance electrodes and optical sensors to create industry-leading accuracy with the heart rate monitor. Next, the Polar Fit Spark daily training guide provides guidance and coaching to get you to your goals. You can also track your runs with GPS providing speed, distance, and route. When you hit the hay, the device will monitor your sleep as well as recovery, so you're ready to go the next morning. Of course, the device also has regular smartwatch capabilities, including text messaging, time, phone calls, and email. The simple face and range of color choices make it easy to integrate into your wardrobe, suiting athletic, office, and casual attire.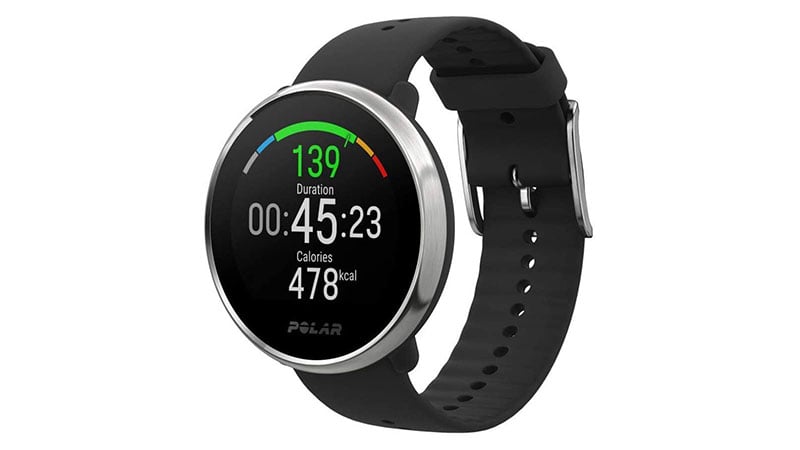 13. Fossil Men's Hybrid Smartwatch HR
If you're after a more traditional-looking watch that's still a smart sports watch, the Fossil Men's Hybrid Smartwatch HR is one for consideration. It integrates with iPhone and Android devices to see notifications, play music, and check calendar events and weather. While it may not contain all the tech of some devices, you can still monitor your activity, heart rate, and sleep. The face is customizable so that you can pick your dial style, button, and information display. Plus, the band can also be switched out for other compatible Fossil bands to match the style to your outfit effortlessly.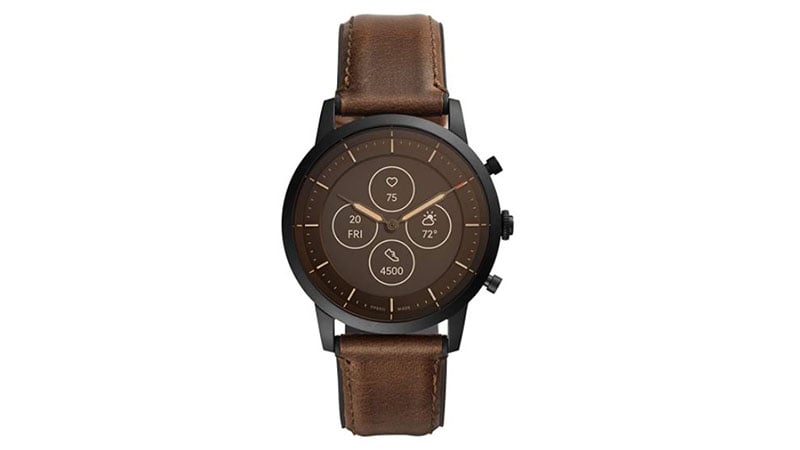 14. Suunto 9
The Suunto 9 is the perfect sports watch for endurance runners, as well as regular sports enthusiasts. This device uses barometric altitude information, making it brilliant for predicting weather conditions on ultra-long runs. It also comes with GPS tracking and navigation, as well as sunrise and sunset times and a storm alarm. Other activities are also accommodated, with expertise programmed for over 80 sports, which tracks your data and long-term progress. It also comes with a heart rate monitor, step counter, calorie indicator, and sleep tracker so that you can get traditional smartwatch stats as well. Lastly, if you want to head for a swim, the watch is waterproof to 100 meters.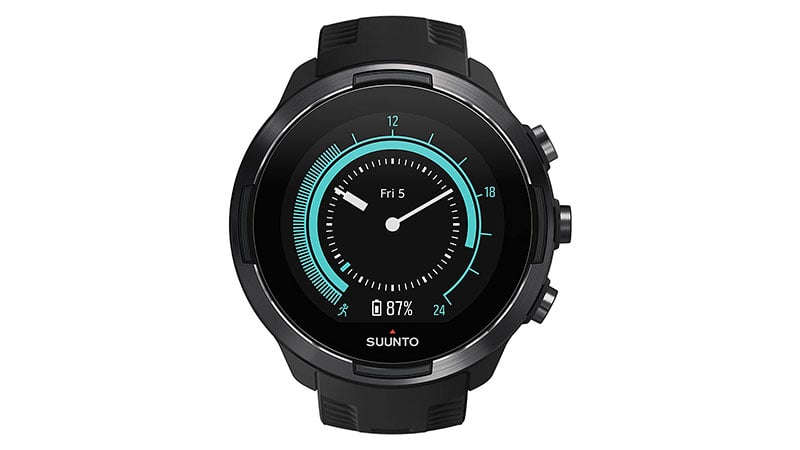 15. Huawei Watch GT 2e
Huawei's Watch GT 2e is a well-priced sports watch that provides activity tracking, heart rate monitoring, and a blood oxygen detector. It boasts 15 workout popular workout modes, including cycling, running, rowing, walking, and swimming. In addition, there are another 85 custom workout modes so that you can tailor your experience. The watch is waterproof to 50 meters, so it's perfect for a dip in the pool. Lastly, the 35mm AMOLED display has excellent resolution, and there's a remote camera shutter for taking pictures on the go.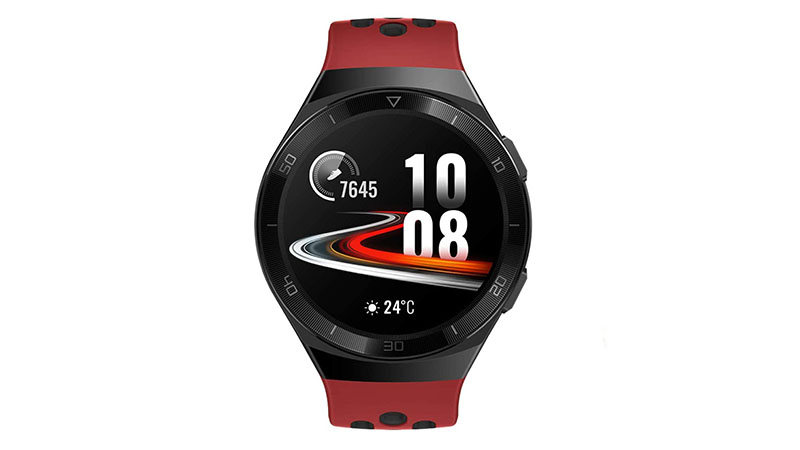 FAQs
What are sports watches?
Sports watches are all about function. These smart timepieces are designed to be worn while being active, so they are durable, sweat-proof, and come with digital features to assist your performance and recovery. Step counters, timers, calorie trackers, GPS, and heart rate monitors are just some of the features you can expect to find in a sports watch.
What watches do athletes wear?
Several athletes – including Los Angeles Lakers star Anthony Davis – wear an Apple Watch, while Fitbit has sponsored another NBA, the Minnesota Timberwolves. Garmin is a popular choice for many Olympians as the models are highly durable.
Which is the best sports watch?
The best sports watch depends on your individual needs. Apple Watch and Fitbit are a great choice for the gym or the court. Meanwhile, hikers, skiers, and mountain climbers should consider a Garmin, as these models can measure oxygen saturation and come with topographical maps and GPS.
What is a fit band?
A fitband is a wearable activity tracker that looks like a rubber bracelet. Unlike a sports watch or smartwatch, it has a small, basic screen with a limited number of functions.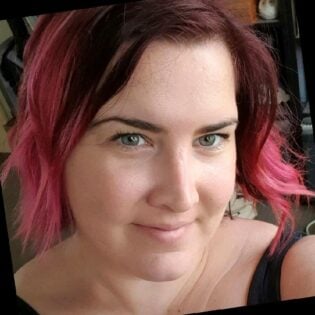 Alexandra Linde is an experienced writer holding a bachelor's degree in Journalism. She is the owner of Alexandra McKiterick Creative and has expertise in travel, fashion, fitness and lifestyle. Alex has previously written for Flightcenter, Travello, and Backpacker Deals.
SUBSCRIBE TO OUR NEWSLETTER
Subscribe to our mailing list and get interesting stuff and updates to your email inbox.