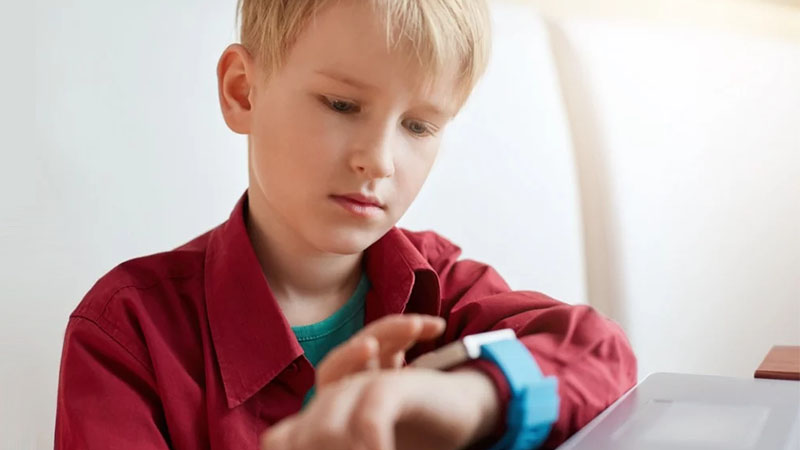 In a modern world, it's important to make sure your kid is keeping active, staying safe and having some fun. If you need a simple way to achieve this, then buying a smartwatch will do the trick. To help you in your purchasing decision, we have rounded up the very best smartwatches all kids are going to love.
1. Pebble Time Round Smartwatch
Labeled as the world's lightest and most comfortable smartwatch, the Pebble Time Round is sure to make any kid happy. This super stylish smartwatch features alarms, notifications, activity tracking and games, all while looking like a regular watch. It doesn't have a touchscreen, but it is splash-proof and compatible with iPhones and Android; the battery lasts up to two days and takes only 15 minutes to recharge fully.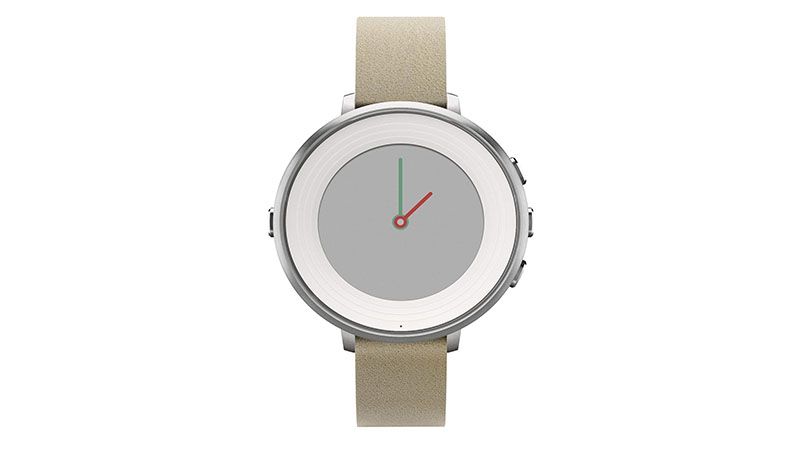 2. VTech Kidizoom Kids Smartwatch
Enrich your child's creative side with the VTech Kidizoom Smartwatch. Packed with enough memory to store and edit photos and videos, your little budding photographer will be occupied for hours! Equipped with a touchscreen, action games and even a calculator, it's a smartwatch not to be sneezed at.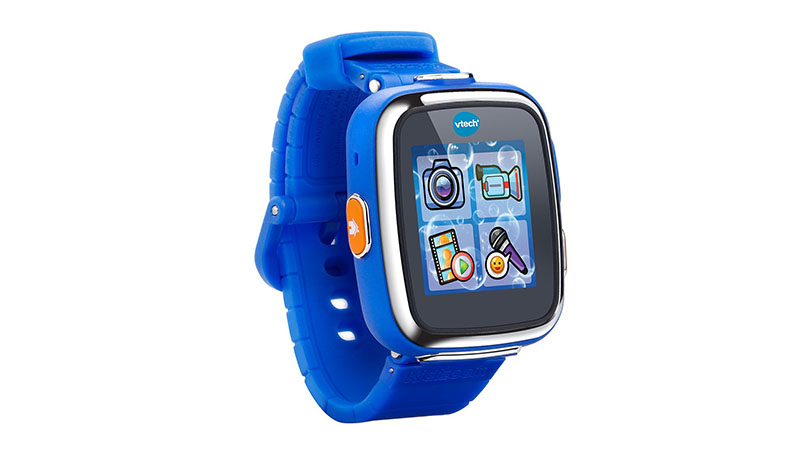 3. Kurio Kids Smartwatch
For the kid who wants to feel like an adult, the Kurio Kids Smartwatch offers technology that makes it look like the real thing. With the capability to send SMS, pictures and make phone calls, it's packed with over 20 games and even a camera. It comes in a cool blue color and is perfect for any kid who loves technology.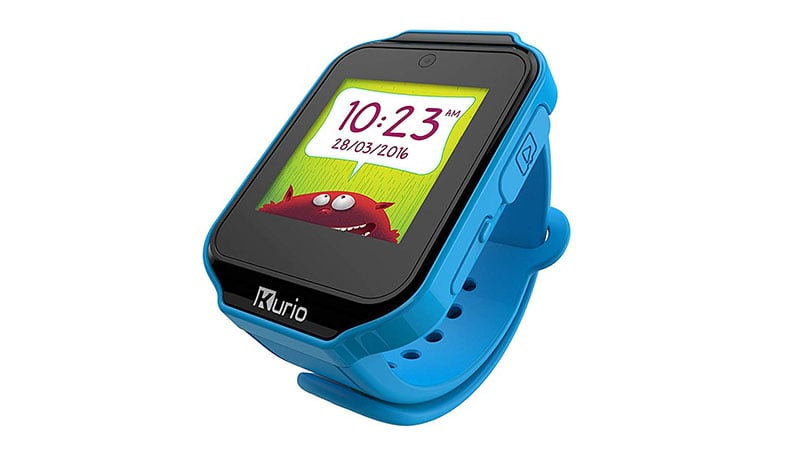 4. Garmin Vívofit Kids Smartwatch
Never worry about your kid losing their charger again with this Garmin Vivofit Smartwatch. With a one-year battery life, you'll never have to charge it. Ideal for kids aged 4-9, the band stretches and fits most, complete with an activity tracker and even a chore tracker. This smartwatch keeps your kids moving, and makes it fun at the same time.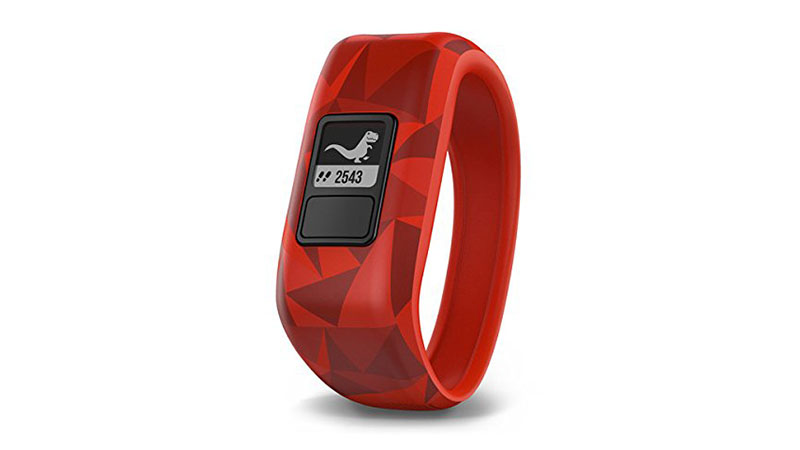 5. Fitbit Ace Kids Smartwatch
Keep your kids active and maintain a healthy lifestyle with the Fitbit Ace Smartwatch. Complete with incentive-based fitness and activity goals, the waterproof smartwatch makes keeping active fun, not a chore. This smartwatch rewards your child the more they move, and if they're not keeping up with their goals, you can easily adjust them or give them a notification to keep moving!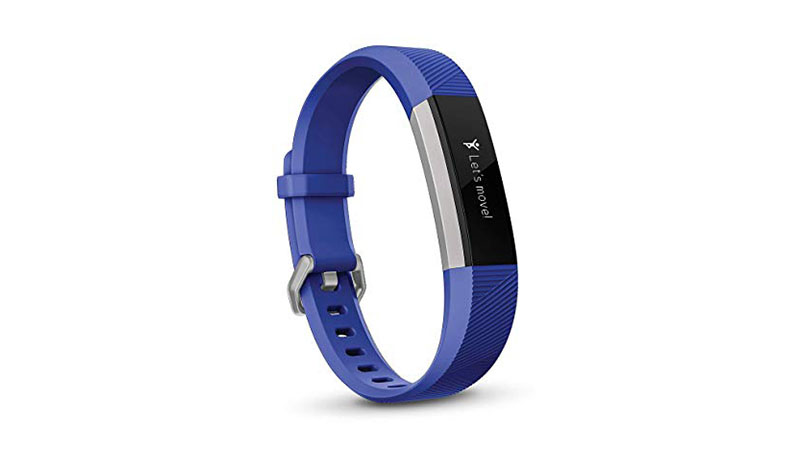 6. Watchitude Snake Move Smartwatch
Perfect for the older kids who focus on style, the Watchitude Snake Move Smartwatch is the ideal choice. This watch tracks activity and sleep patterns, while looking sleek and stylish. The rubber strap is perfect for active kids, and the snakeskin finish adds a sense of sophistication.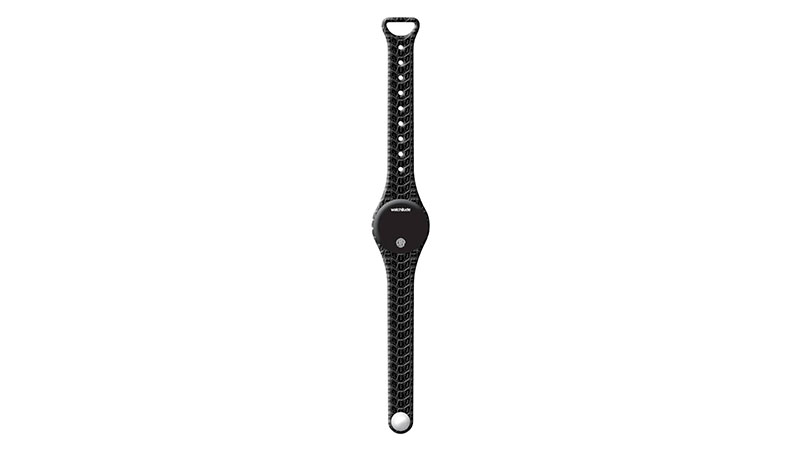 7. Prograce Kids Smartwatch
Ideal for kids aged 3-13, this smartwatch is the perfect way to keep your kid in contact with you. This smartwatch has the capability to play music, has a 90° camera and is filled with fun games and activity tracking. It is the perfect watch for keeping your kid active and creative at once.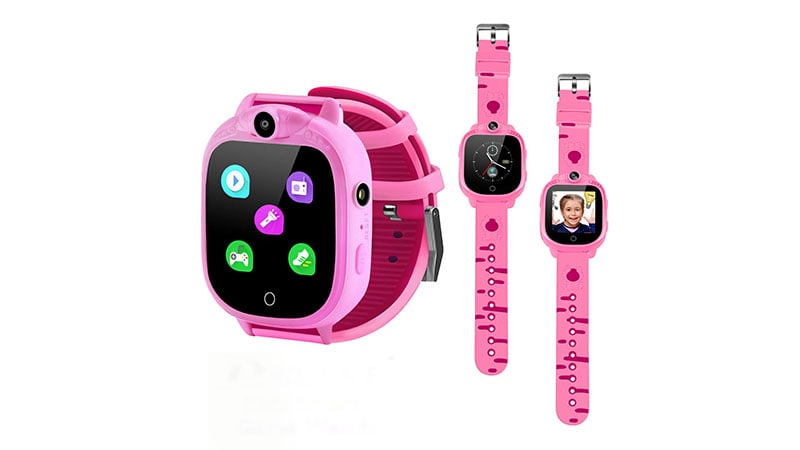 8. LG Gizmo Pal 2 Kids Smartwatch
Perfect for the child who can't stay still, the LG Gizmo Pal 2 Smartwatch is made for the little one who always runs away. With the capability to call your child and track their movements, this smartwatch locates your child so you know exactly where they are. No need to stress about your kid not sending you an SMS when they're home, now, you can always be sure where they are.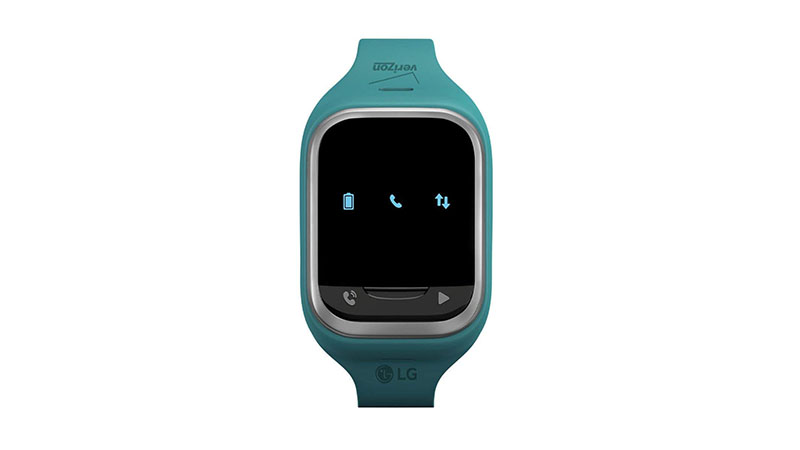 9. TickTalk 2.0 Kids Smartwatch
Make phone calls, schedule chores, track your kid's movement and keep it stylish all at once with the TickTalk 2.0 Smartwatch. This watch can store up to 13 contacts, has 2D and 3D maps and even an SOS function. This watch is the ideal way for your child to keep track of their tasks at hand, and get them ready for a tech-filled future.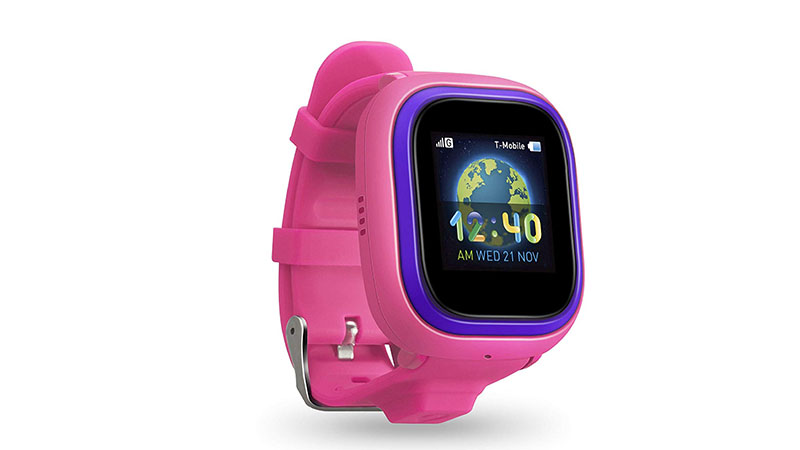 10. hereO Kids Smartwatch
Made for the littlest of the little, the hereO Kids Smartwatch makes children feel like they're adults. This smartwatch is packed with GPS tracking capabilities, with direction to your child's location and comes in cute colors that your kid will adore. It is perfect for kids aged 3 and up, is comfortable to wear and super stylish.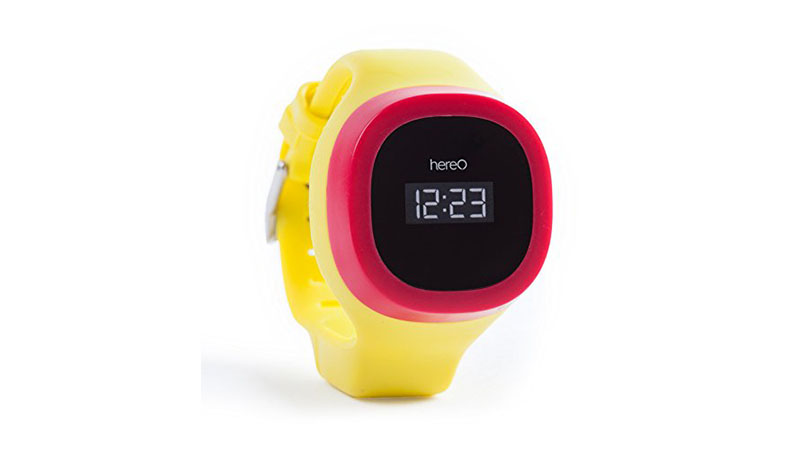 SUBSCRIBE TO OUR NEWSLETTER
Subscribe to our mailing list and get interesting stuff and updates to your email inbox.