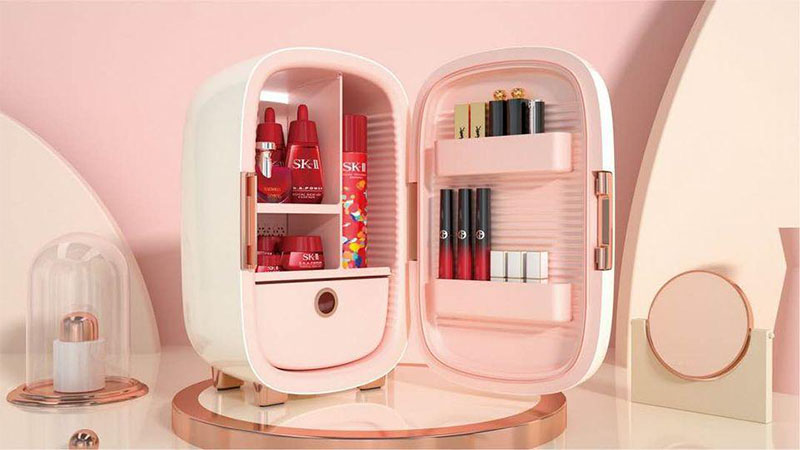 Start the day feeling fresh with one of these much-loved portable chillers. Not only are these sleek items an Instagram favorite, but they can also provide support for your daily routine. These vanity units can help de-puff your skin, refresh and extend the shelf-life of your special serums, toners, and oils. The teeny-tiny size is perfect for sitting next to your cosmetics, and you can take it with you on vacation or moving into a new space. Plus, they're super cute and make for the perfect finishing touch to your beauty corner. If you've been looking at or considering purchasing one of these gorgeous accessories, we've got you and your skin covered. Here are the ten best skincare fridges that will keep your products cool all year long.
1. AstroAI Mini Fridge
Keep your favorite skincare products cool with this cute and functional mini-fridge. This sleek machine maintains a fresh temperature for your products, meaning you can store jade rollers, eye masks, and serums inside without taking up room in your kitchen. Its small size is perfect for a dorm, bathroom, or travel, and the top handle allows you to take it anywhere you need. For anyone who takes their skincare seriously, this is the ultimate essential item.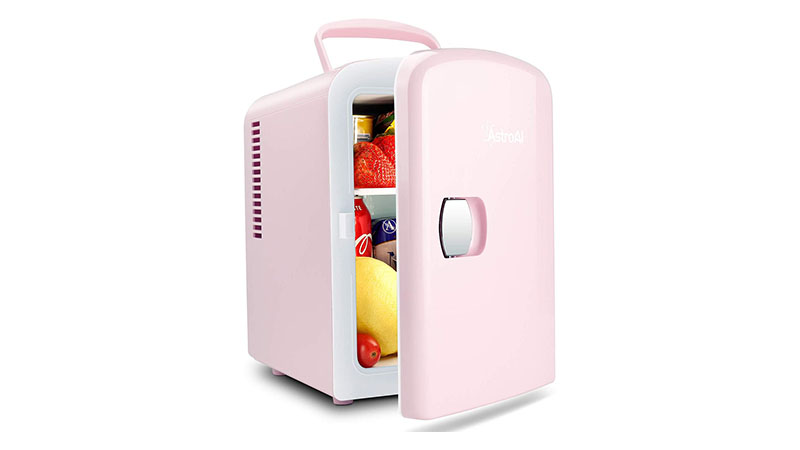 2. Cooluli Mini Fridge
Take your skincare to the next level by storing it in this mini-fridge. The cute pink unit keeps your essential beauty products cool and will have you feeling fresh every time you open it. Its super quiet cooling fan is energy-efficient and portable, so you can take it with you on a road trip or keep it in your bathroom. Choose from a wide variety of colors to flatter you and your space – it will be your new best friend instantly.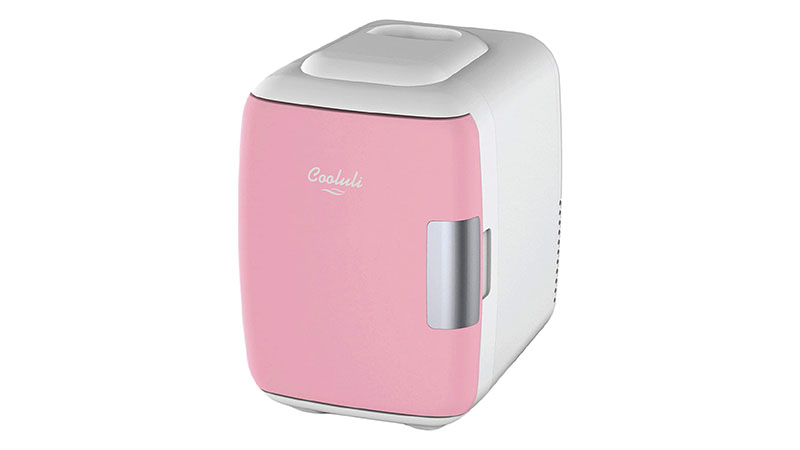 3. Chefman Mini
Enjoy crisp and cool beauty products by storing them in this Chefman Mini fridge. You can cool and warm your products with the flip of the switch and take your essential items with you anywhere you go. The sleek design is cute enough to show off in your bathroom and small enough to take with you to your dorm, office, or on vacation. This is a fundamental addition for any skincare lover, from a jade roller to soothing sprays and serums.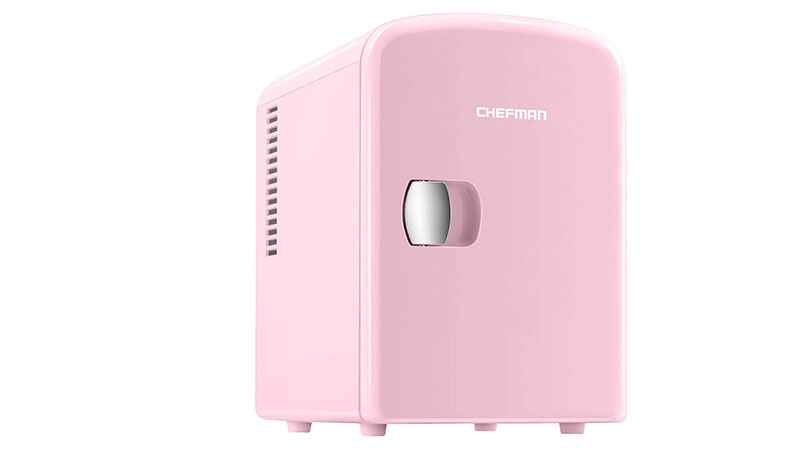 4. Finishing Touch
Maintain healthy skin and keep your beauty corner looking organized with this cute mini-fridge. The sleek white design looks amazing in any setting, and it is chilled inside, keeping your essential skincare items feeling crisp and fresh. You can stock up on sheet masks, serums and maintain the life of your favorite products, thanks to its two-shelf design and compact size. The mini basket inside the door lets you store your gua sha tools and jade rollers upright, helping you achieve fresh and flawless skin.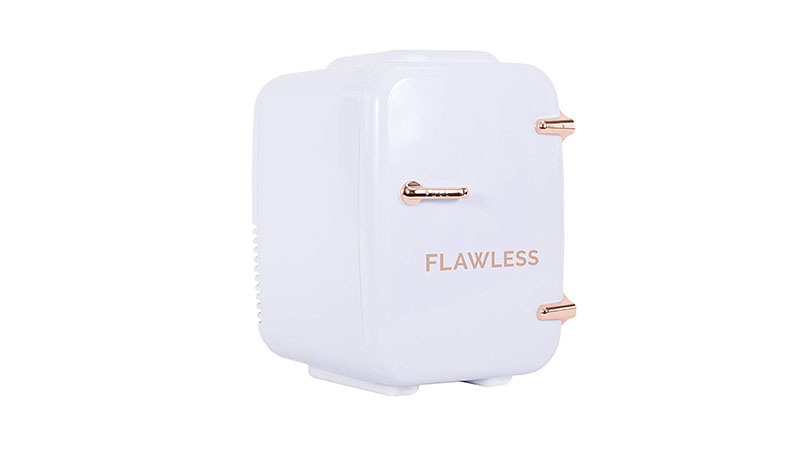 5 Facetory
Enjoy a spa-like experience every time you apply your skincare with this Facetory fridge. The adorable pink design is ultra-sleek, meaning you can store it in your bathroom, your study, or take it with you on a road trip. Complete with a safety lock, your favorites will feel safe and secure without the risk of bacteria entering. This cooling equipment will have your daily beauty items feeling cool without messing up the formulas inside. You can even customize this gorgeous essential with funky stickers and make this item a standout piece.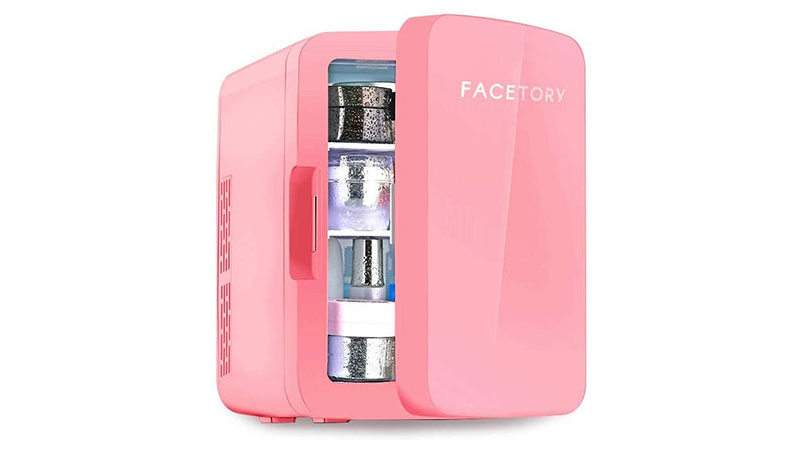 6. Teami Mini Fridge
Avoid hot and muddled up skincare by storing them in this adorable mini-fridge. The trendy marble design looks fantastic in any setting, and the slightly larger size lets you fit a few extra items inside without any issue. From clay masks to serums and face oils, you can extend your favorite skincare goodies' shelf lives and maintain each product's formula.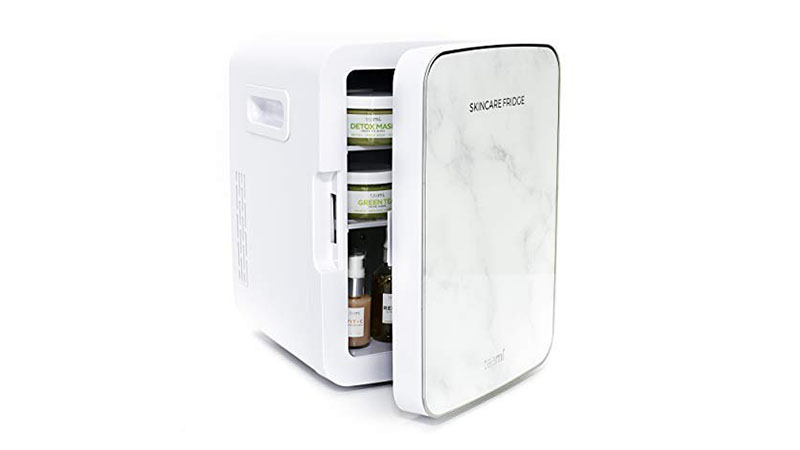 7. Luxe Skincare Fridge
If you're on the lookout for a skincare fridge, but you want a design that's unique as you are, this may be perfect for you. The Teami Luxe mini-fridge features a stunning curved design, with a glass panel front and LED beauty lights. It's the perfect way to store your daily goodies and extend the life of precious products. Featuring three main compartments, an adjustable door shelf, and a rose gold finish – it's the finishing touch for any beauty lover's collection.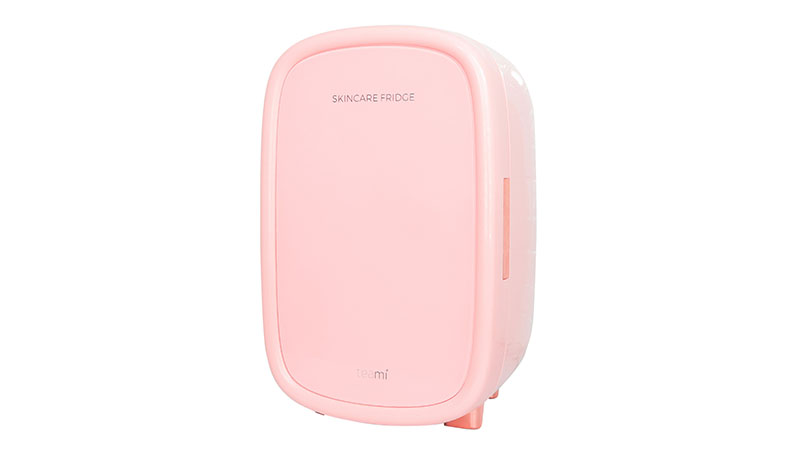 8. Uber Appliance
Avoid throwing away expensive skincare items by storing them in this cute and useful mini-fridge. You can de-puff your face faster by keeping gua sha tools and sheet masks in the crisp temperatures and place them next to your makeup spot. It's the perfect size for a smaller space, and the sleek white finish makes it a stylish addition to your beauty corner.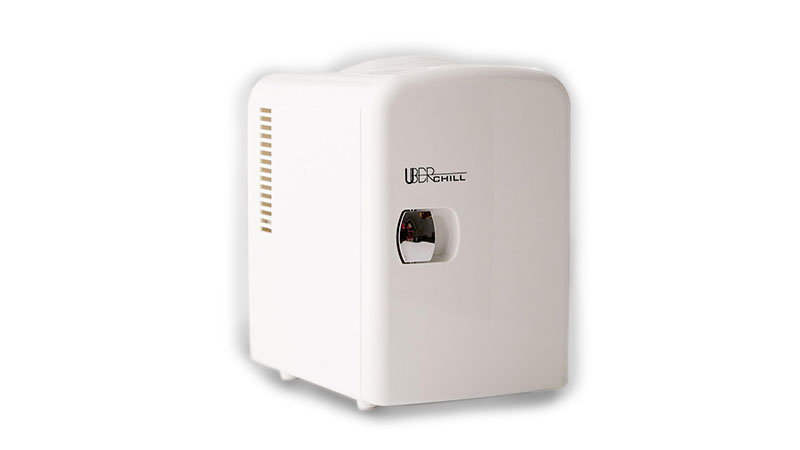 9. Caynel Mini
Extend the shelf-life of your favorite products and de-puff your skin the easy way, thanks to this Caynel mini-fridge. The cute and compact design is a gorgeous addition to any spot and is portable so that you can take it with you. From serums to your precious clay mask, you can maintain the formula of items and elevate your skincare game all at once. The compartment on the front door even lets you store some sheet masks or jade rollers – what more could you want?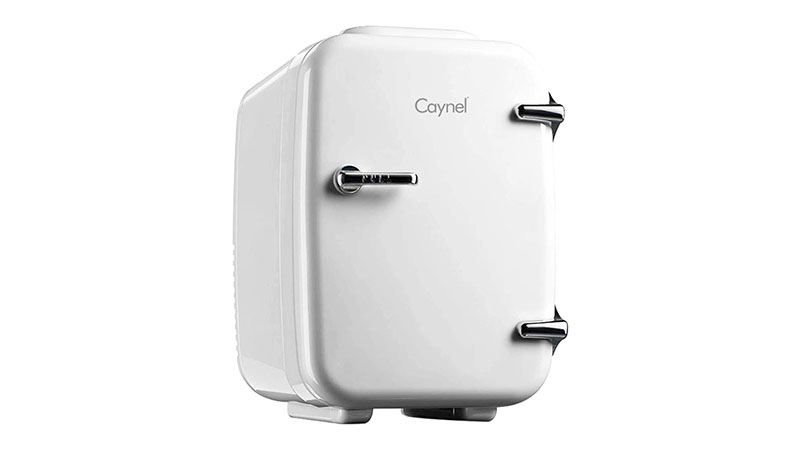 10. Frigidaire Mini
Prepare your skin for its best day yet with one of these beauties. The Frigidaire Mini keeps your favorite products cool, meaning you can extend its shelf-life and de-puff your skin. Although it's small in size, the 4L capacity lets you store multiple items inside and is better for the environment. Whether you prefer to use it for serums, oils, or a face mask, it's an essential accessory for skincare lovers.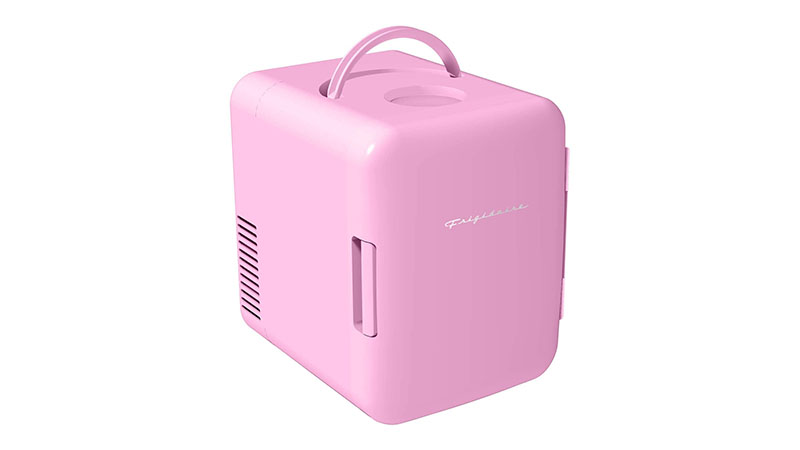 FAQs
Are skincare fridges worth it?
While some skincare products don't need to be chilled, certain items require refrigeration to extend the shelf life and maintain their formula. These are a great investment for those who enjoy using child gua sha tools or jade rollers, and they're a great way to keep your skin feeling less puffy. While these aren't necessary items for everyone, it's a great option if you are keeping your skincare in the kitchen fridge.
What is the best skincare fridge?
Depending on why you're purchasing a skincare fridge, there are plenty of different types that can flatter your needs. Those who love sheet masks opt for something with a storage compartment in the door or space wide enough to lay them flat. If you often travel and want to keep your favorite serums chilled, choose a portable fridge with a carry handle. Some popular skincare fridges include brands such as Uber Appliance and Frigidaire.
What does a skincare fridge do?
A skincare fridge is a perfect tool for keeping your daily complexion products chilled. These small but powerful units aim to keep your products active for a longer period of time and extend their overall shelf life. They're also a fantastic option for those who prefer to use cool gua sha tools or jade rollers, as they help de-puff the skin, soothing and brightening your complexion.
What skincare products should be refrigerated?
There are plenty of skincare items that can benefit from a chilled temperature. Check your beauty products' label to see the recommended storage temperature. Some eye creams, preservative-free formulas, sheet or clay masks, and jade rollers are often stored at lower temperatures. Avoid putting makeup, oils, or fragrances in the fridge. 
SUBSCRIBE TO OUR NEWSLETTER
Subscribe to our mailing list and get interesting stuff and updates to your email inbox.