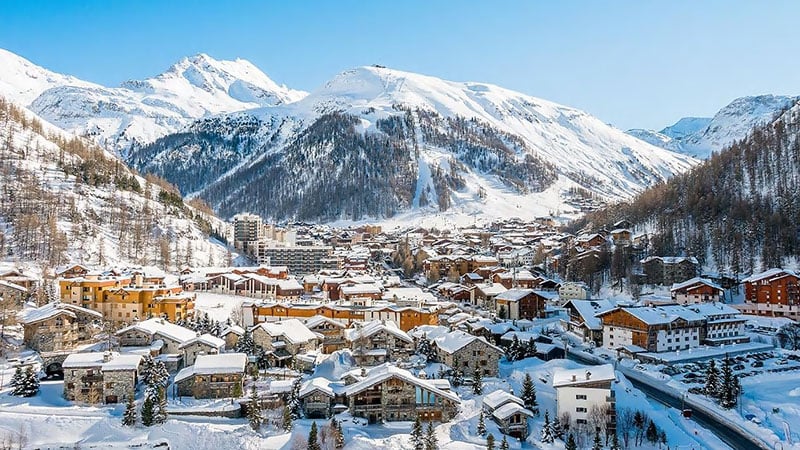 Europe is home to many winter resorts, including the French Alps and Engadin valley, both of which are famous for their optimal ski conditions, but also their charming villages. Some are high-profile winter locations that attract celebrities and aristocrats, while others are lesser-known but just as appealing. At many ski holiday destinations, there is something for every ability level, from famous slopes to challenging off-piste routes that have exceptional views. Before planning your next snow-filled adventure, consider these best ski resorts in Europe.
1. St. Moritz, Switzerland
Located in Switzerland's Engadin valley is the town of St. Moritz, which has been described as a 'unique alpine metropolis.' The destination attracts people from near and far for its ski facilities and luxury accommodation. The slopes combined with the blue skies and alpine air are among the reasons it is often considered to be one of the most beautiful places in the world. The town has inspired directors and is known for its celebrity guests, creatives, and aristocrats, but it is also a location of great historical importance. St. Moritz is home to Europe's first Palace Hotel, and the mineral springs found here are believed to have inspired the spa and bathing traditions. There are also many cultural experiences to be had; the growing art scene is exciting, as are the events, including the St. Moritz Gourmet Festival and Festival da Jazz.
VISIT: St. Moritz, Switzerland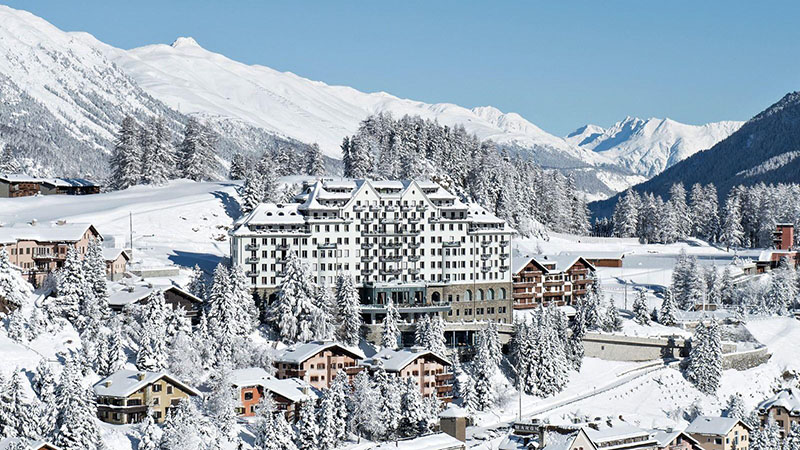 2. Alpe d'Huez, France
Alpe d'Huez is a bustling resort that attracts visitors all year round. It is a particularly appealing destination because the location of the main town, in the center of the Oisans region in the French Alps, gives access to summer and winter. Visitors have many days of sunshine, which is why the area is also called 'l' Isle du Soleil' or The Island of the Sun. A variety of accommodation is available, and those who do not wish to stay in a hotel may feel more at home in one of the chalets or apartments. The destination also considers the ability of all skiers and snowboarders, the beginners and families will find the location appealing. Special events happen during the summer and winter seasons, including the Tour de France and motor racing on ice.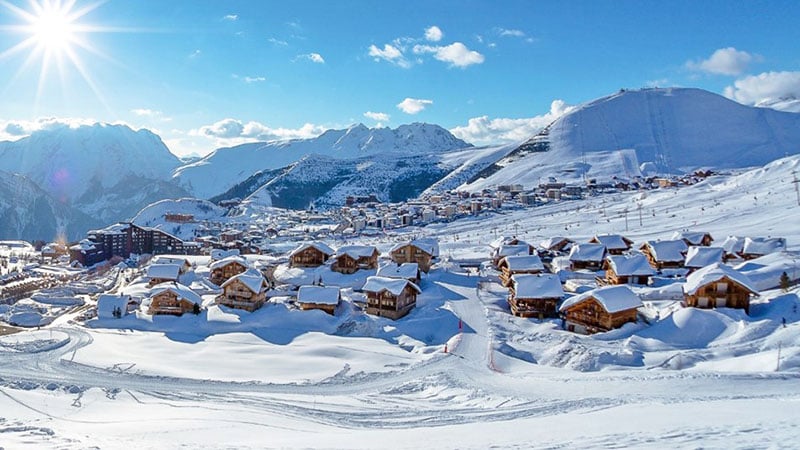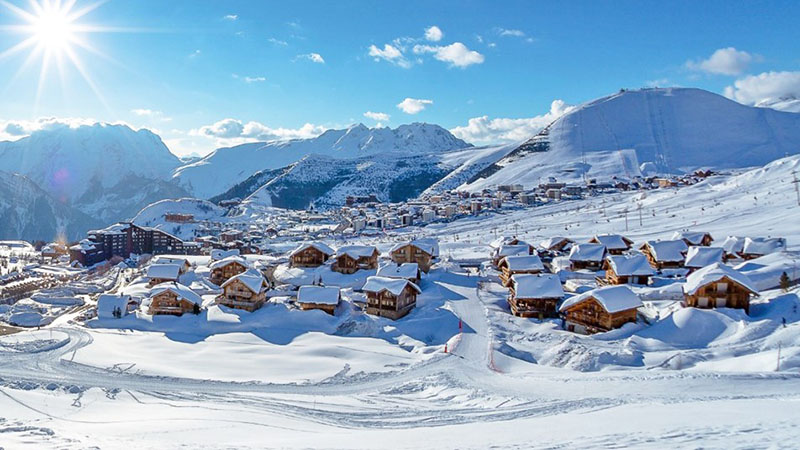 3. Cortina d'Ampezzo, Italy
Referred to as the Queen of the Dolomites is Cortina d'Ampezzo. It may be a small town, but there is no shortage of things to do, and this has been the case for centuries. The location continues to draw tourists to the area and is particularly beautiful, thanks to the snowy mountains and cliffs. There are several viewpoints to see the scenery, these include Lagazuoi and Monte Cristallo, with the highest being Tofana di Rozes at 3,225 meters. The slopes often receive advanced and professional skiers, so fans of the sport may spot someone they recognize. Several attractions would make this trip even more memorable, like the Lagazuoi open-air museum.
VISIT: Cortina d'Ampezzo, Italy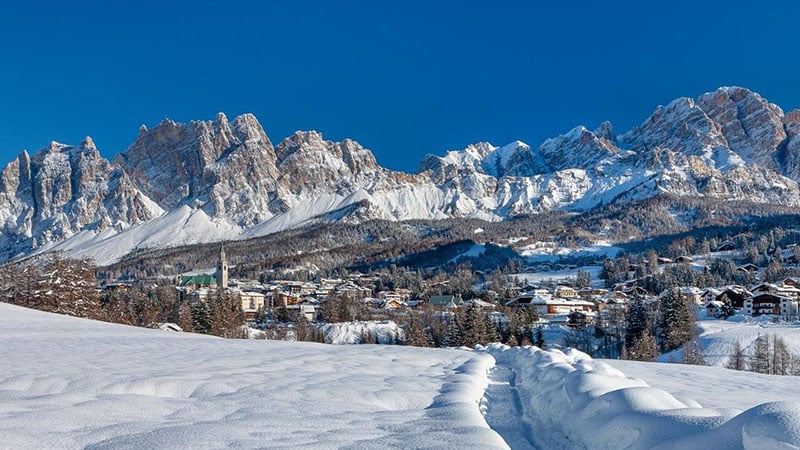 4. St. Anton am Arlberg, Austria
St. Anton am Arlberg is geared up to create an unforgettable ski holiday, but it is equally appealing in the summer. At an elevation of 1,300 meters, the air is clean, and the surroundings are stunning. The Austrian village has only a few thousand inhabitants, but its size adds to its overall charm. The area commits to safety and has optimal slope conditions. There are events year-round, including classical and jazz concerts between December 2019 and April 2020, and the special Christmas event called the Adventzauber.
VISIT: St. Anton am Arlberg, Austria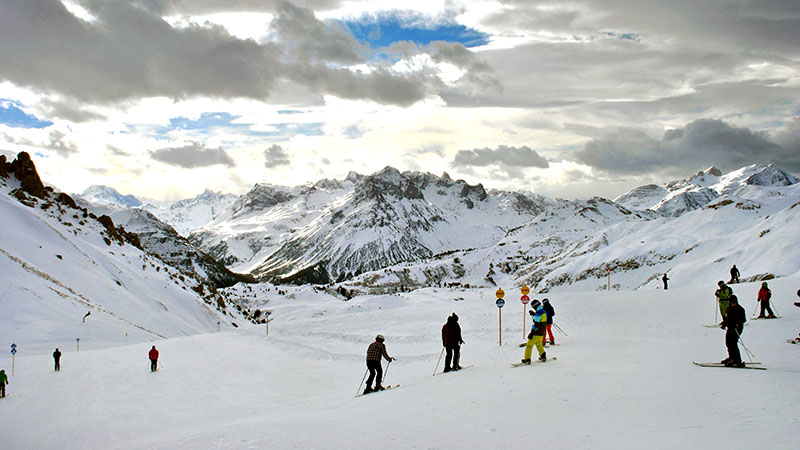 5. Riksgränsen, Sweden
Riksgränsen claims to provide the best skiing in all of Sweden; a statement backed up by the fact that the location draws hundreds of thousands of visitors who come to experience the slopes. Most of the skiing occurs off-piste. You can rent or buy your equipment, and there are various packages available to tailor your trip. These deals include short breaks or week-long adventures that include accommodation, key cards, and a ski pass — it is helpful when you don't want to deal with the hassles of planning. There is also the opportunity to relax and unwind at a day spa, where you can get pampered while enjoying stunning views.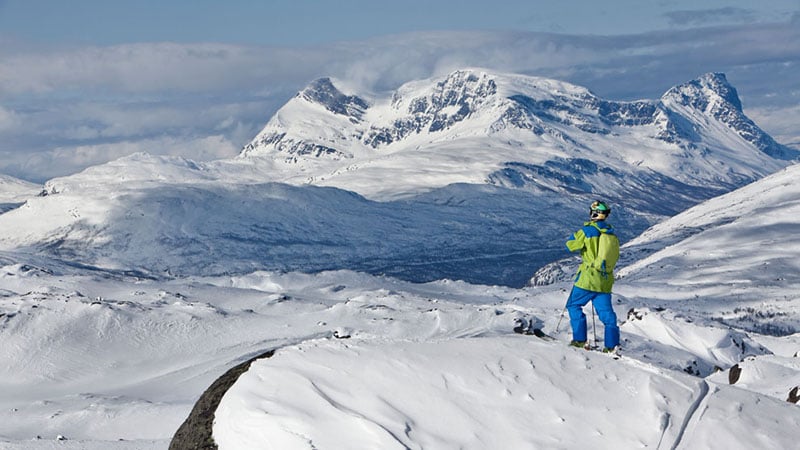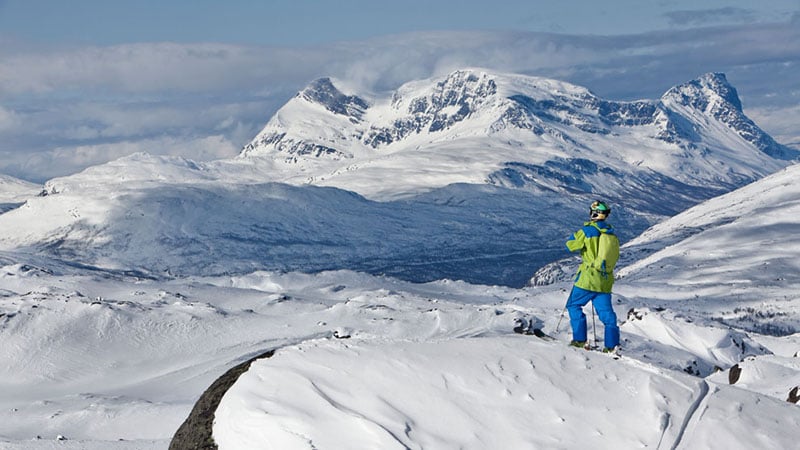 6. Chamonix-Mont Blanc, France
Located in the French Alps, Chamonix-Mont Blanc is a well-known skiing destination, and there is something special about it. The commune is excellent for several sports activities, including ice climbing, winter hikes, sledding, and, of course, skiing. There are many slopes available, depending on your ability level and preference. When you're not breaking out the skies, though, there are many other experiences to be had, with facilities including a cinema, casino, bars, and tea rooms. Those who want to relax can enjoy time at a spa, or shop for clothes, arts, and crafts, or get a souvenir.
VISIT: Chamonix-Mont Blanc, France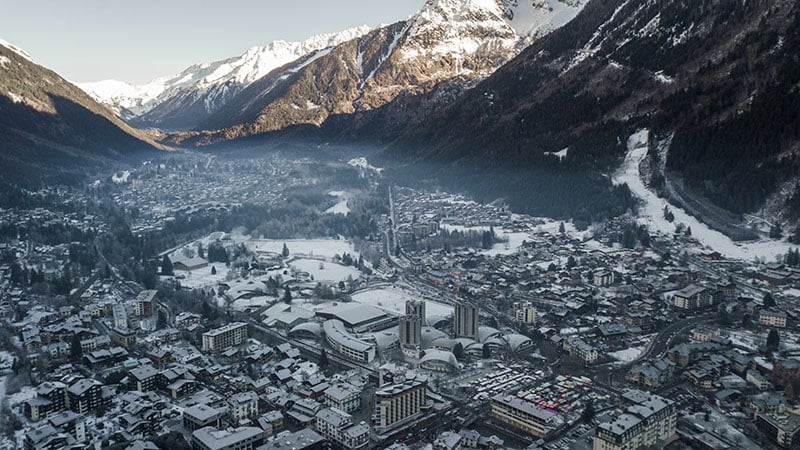 7. Zakopane, Poland
Located at the base of the Tatras Mountains, Zakopane has earned itself the reputation as being one of Poland's best ski resorts. The winter season attracts skiers, but it is also an opportunity to relax and take in the stunning scenery. Visitors can marvel at the old mountaineer cottages which date back to the late 19th Century, some of which now serve as museums or hotels. Several tours are offered, including day trips from Krakow to Chocholow where visitors can enjoy the thermal pools, which are thought to have therapeutic properties.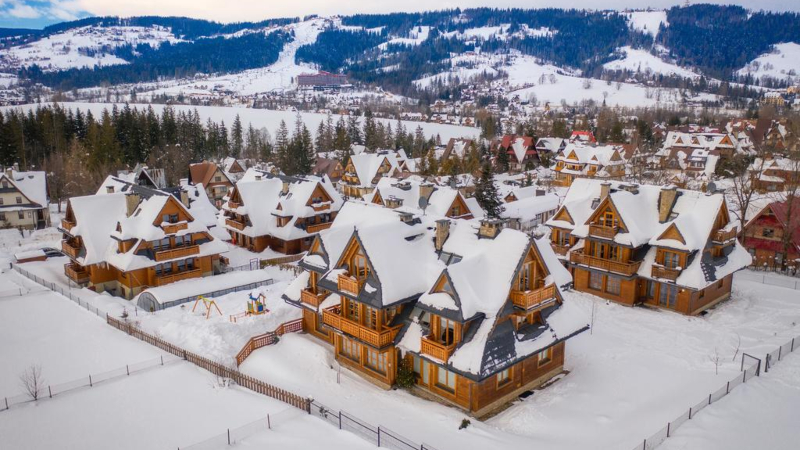 8. Sierra Nevada, Spain
The Spanish mountain range, Sierra Nevada, is a destination that attracts many tourists each year. Watch the sunset from the peak, enjoy night ski or snowboarding trips, and experience all that this magical location has to offer. There is no shortage of fun things to do here, with activities including guided snow racket walks and ski cross with jumps and obstacles. Children can also enjoy snowmobiles on a closed circuit. After working up a sweat, you can relax at the Yhi Spa, or explore the nearby villages of Poniente Granadino and the Costa Tropical. The city of Granada is just a half-hour trip and has some exceptional tourist sights and cultural experiences.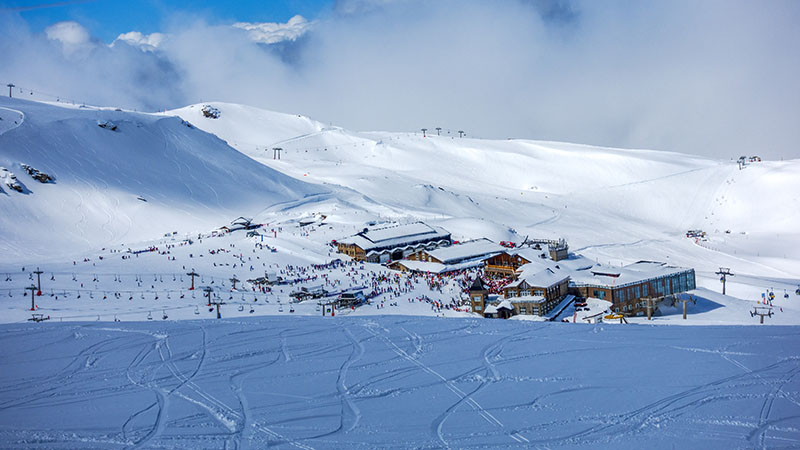 9. Val d'Isere, France
Another ski area in the French Alps to visit is Val d'Isère. Ski opportunities include prepared pistes, but also off-piste locations that have exceptional views of the surroundings. The conditions are usually great for skiing, with subzero temperatures both day and night throughout winter. There is snow cover for most of the year, although there are breaks in summer. As for why this is one of the best ski areas in Europe? Well, for starters, the location is superb, with 300 km of ski runs, and the famous Face de Bellevarde slope, where the 1992 Albertville Winter Olympic men's skiing event took place. The area also includes a snowpark, which provides ample spaces for beginners to hone their skills.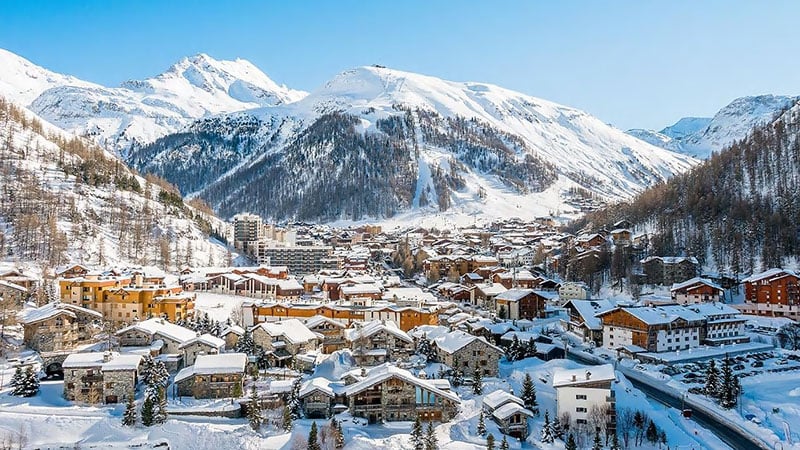 10. Zermatt, Switzerland
The magical Alpine village of Zermatt lies at the base of Switzerland's Matterhorn mountain. It is the country's highest ski resort and attracts people from across the globe who want to experience the slopes and snow. There are plenty of ski opportunities, with around 360 kilometers of various runs, and modern lifts and cable cars. When not on the slopes, visitors can enjoy the après ski evenings. Several events take place, including art courses, culinary tours, and a Christmas movie and fondue day.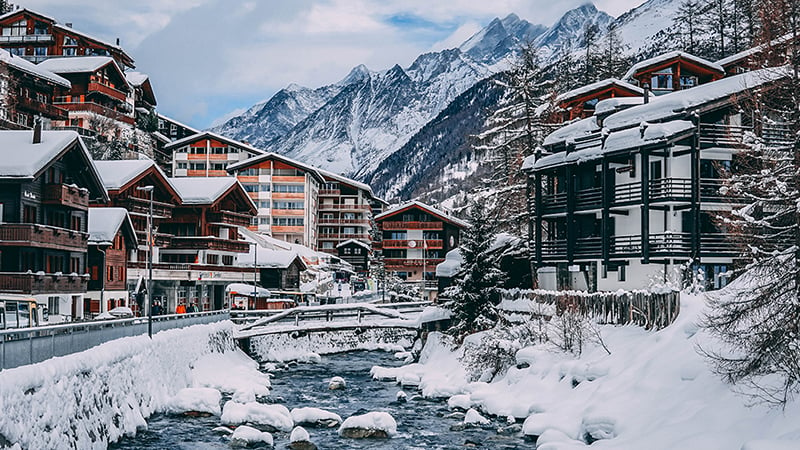 11. Kitzbühel, Austria
The Alpine region of Kitzbühel is a destination that is visited often in winter, and it has a long tradition of winter sports. Centrally located in the Alps, at an altitude of 800 meters above sea level, Kitzbühel is easily accessible. The mountains, clean air, and the lakes and streams make it a gorgeous area, which has been visited by tourists for more than a century. It is considered among Austria's top holiday destinations and offers numerous sporting activities. Visitors don't just have to hit the slopes, though, because there are also opportunities to relax, shop, or enjoy the diverse cuisine.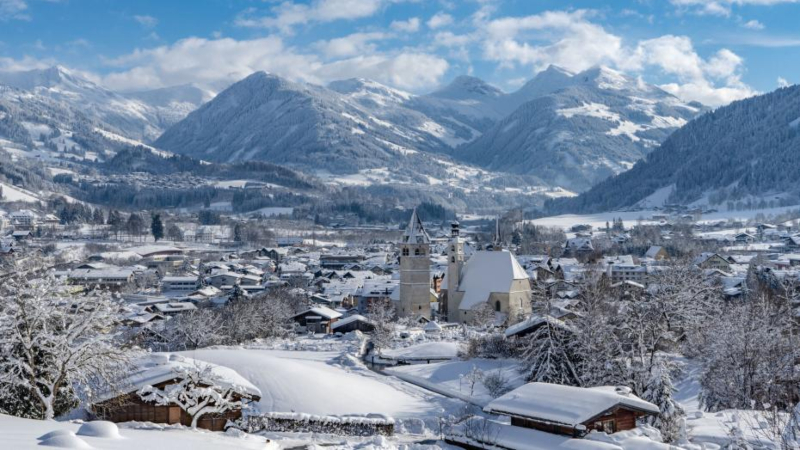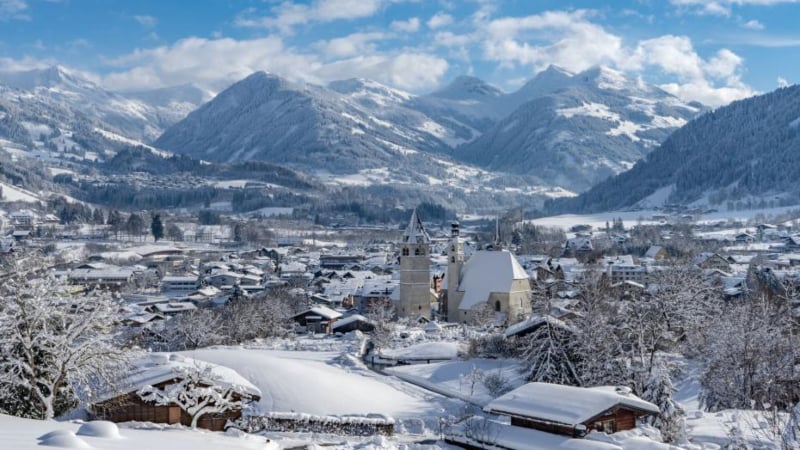 12. Crans-Montana Ski Resort, Switzerland
The Swiss region of Crans-Montana attracts winter sport lovers thanks to its various amenities, but also those who love to marvel at the beauty of nature. There is certainly no shortage of beauty to be found here, from lakes and forests to glaciers. The opening season for skiing usually takes place from December to April. Visitors will also be impressed with the après-ski opportunities; there are award-winning restaurants and a bustling nightlife. The cultural aspect of the town includes museums, as well as events and festivals, making the location an appealing holiday spot for multiple reasons.
VISIT: Crans-Montana Ski Resort, Switzerland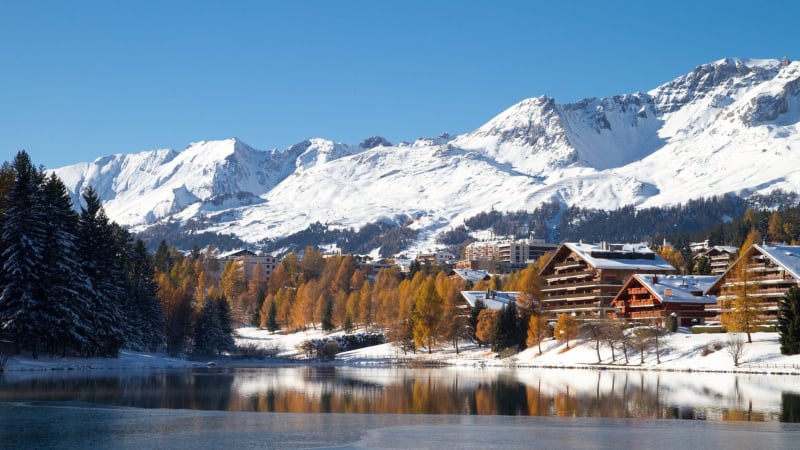 13. Vogel Ski Center, Slovenia
You do not have to be an advanced skier to enjoy Vogel Ski Center because there are ski and snowboard instructors at the Finžgar School. It is an appealing spot for skiers, but you can also go air boarding, snow tubing, or take walks. There are several walking options, including night and sunset trips, with information available at the beginning of the year's ski season. The full moon walk is also a fantastic opportunity to learn more about the area and its myths and legends. When not on the slopes, try some traditional food, or take in the views of the Bohinj valley.
VISIT: Vogel Ski Center, Slovenia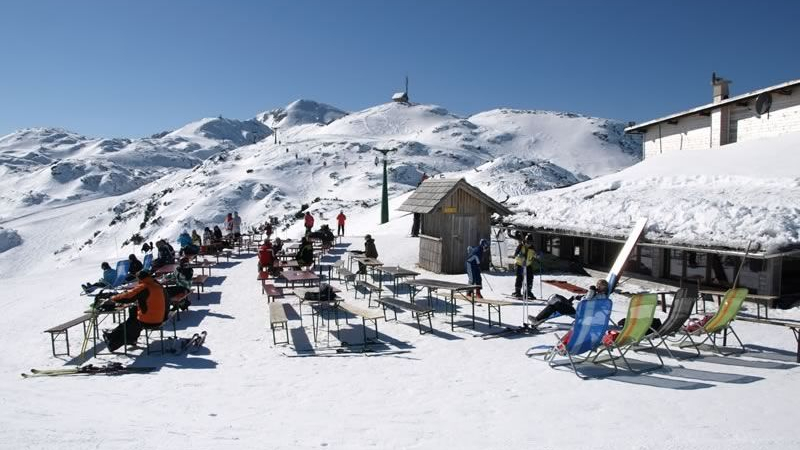 14. Courchevel, France
There's a good chance that ski enthusiasts have heard of Courchevel because it is a location steeped in history and filled with charm. The area comprises of six villages, which are interlinked and can be accessed by ski lifts or a free shuttle bus. Each town has something unique to offer, but Saint-Bon is described as the place where the Courchevel adventure began, thanks to the construction of the Lac Bleu hotel in 1908. Skiers have access to the Les 3 Vallées, with over 600 km of slopes. There is no shortage of fun experiences to be had, with activities including an adventure camp, bowling, cinema, dog sledding, and ice skating.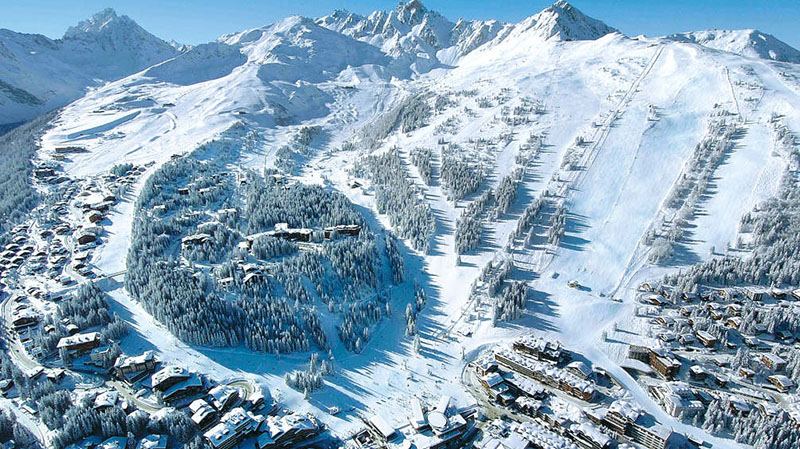 15. SkiWelt Wilder Kaiser, Austria
SkiWelt Wilder Kaiser-Brixental consists of nine interlinked villages and is one of the largest ski resorts. It caters to every need, so families, beginners, and those who are more skilled will find the destination appealing. There are hundreds of kilometers of prepared ski runs that can be accessed each day, fun parks, and floodlit toboggan runs. Another appealing aspect would be the panoramic views of the location, overlooking more than 70 mountains of over 3,000 meters. Although you can choose to relax when the sun goes down, you don't have to because Skiwelt Wilder Kaiser has evening skiing options. SkiWelt Söll is Austria's most prominent destination for night skiing, and the slopes are brightly lit.
VISIT: Skiwelt Wilder Kaiser, Austria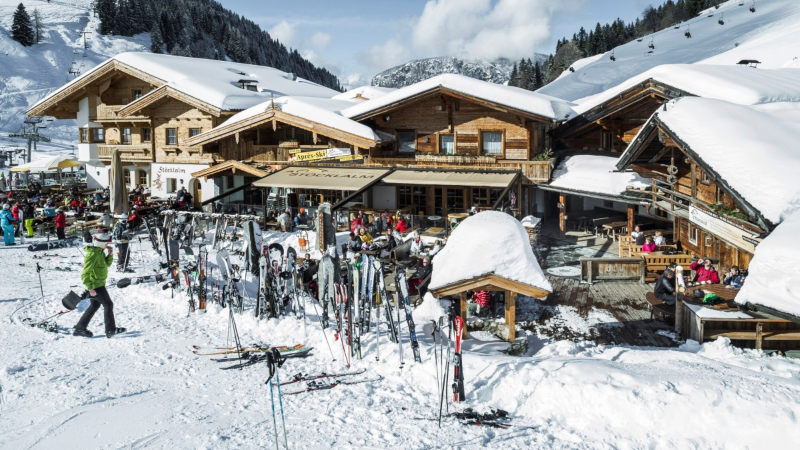 16. Val Thorens, France
The French ski resort, Val Thorens, is the highest location in the Trois Vallées region; in fact, it's the highest in Europe. The altitude is optimal for ski seasons, and there are many different activities to be enjoyed, including skicross, snowmobiles, sledding, walks, and snowshoeing. The destination also has exceptional dining and trendy nightlife. There are many entertainment programs and events to experience, and the holiday season is an exciting time. Just imagine celebrating the New Year with festivities that include a colorful and impressive firework display!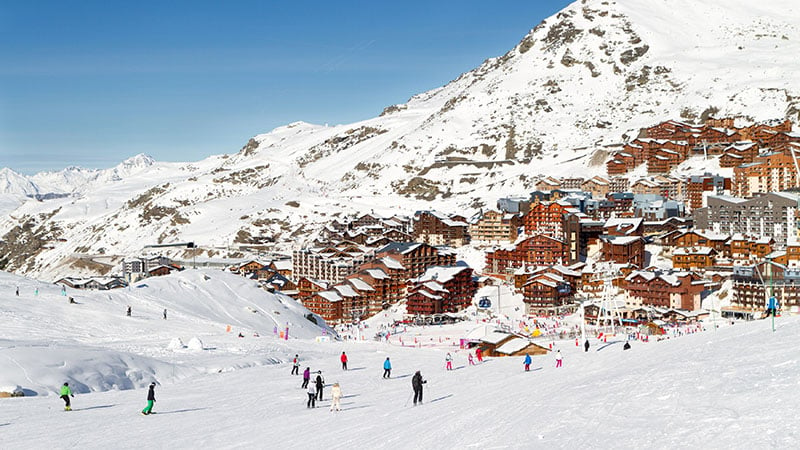 17. Vitosha, Bulgaria
What makes Bulgaria's Vitosha mountain so appealing is its accessibility. Located just 10 km from the country's capital, Sofia. The ski season lasts for around 120 days, with heavy snow starting in December, and has optimal weather for several snow sports, specifically slalom and cross-country skiing. Most of the ski activity takes place underneath the mountain's highest peak, Cherni Vruh, which is 2290 meters. Vitosha does have ski schools and pistes for children, which makes it appealing for family holidays, and it is also one of the more reasonable ski locations. The accommodation options have no-frills, and there is not a wide range of facilities, but for some, that is part of its charm.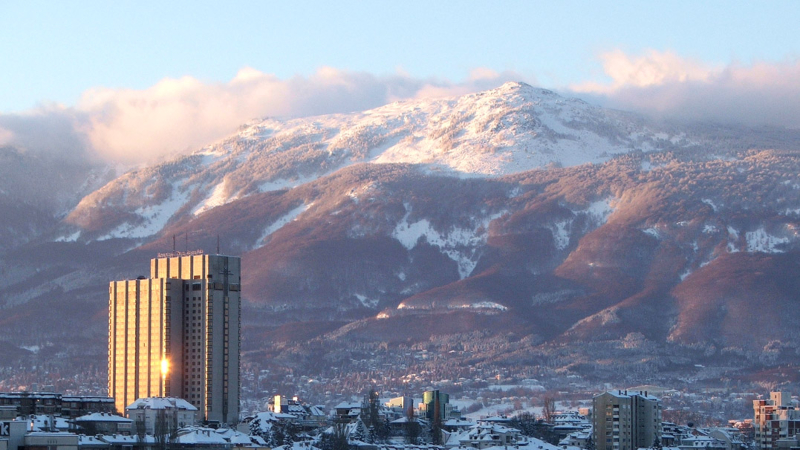 18. Livigno Ski Resort, Italy
Italy's Livigno Ski Resort is a magical destination in the winter because of its distinctive landscape. The ski season is from late November until May and the resort attracts many visitors who want to enjoy cold-weather sports. There are two slopes with pistes that take into account every skier's ability, and for those who are just getting started, there is a ski school available. The school has over 150 instructors who can teach you various skills, including how to ski or snowboard. Cross-country skiers can enjoy a 30km trail, and those who prefer off-piste skiing can do that too. Top tip: The location is particularly beautiful during the festive season. The region has an alpine tradition of Christmas markets, and guests can enjoy roasted chestnuts and mulled wine while listening to the carols.
VISIT: Livigno Ski Resort, Italy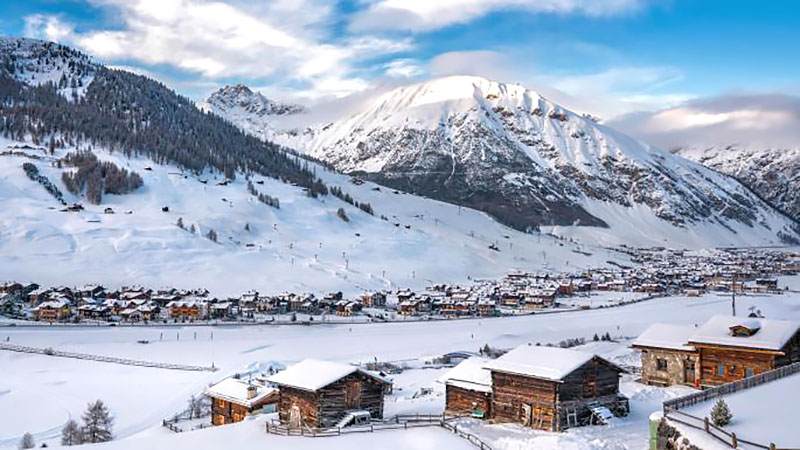 19. La Plagne Ski Resort, France
You can create lasting memories on the slopes of La Plagne Ski Resort, but also in town. It is located in the Tarentaise valley and has no shortage of things to do. There are events, including concerts and shows. Unique experiences include a visit to the igloo village, a trip to the ice rink, and helicopter rides. Different flights are available, but this is an unforgettable way to see La Plagne. As for skiing? The region has a 7km ski run called Mont de la Guerre that descends 1000 meters and has an exceptional off-piste opportunity on the north face of the Bellecôte glacier.
VISIT: La Plagne Ski Resort, France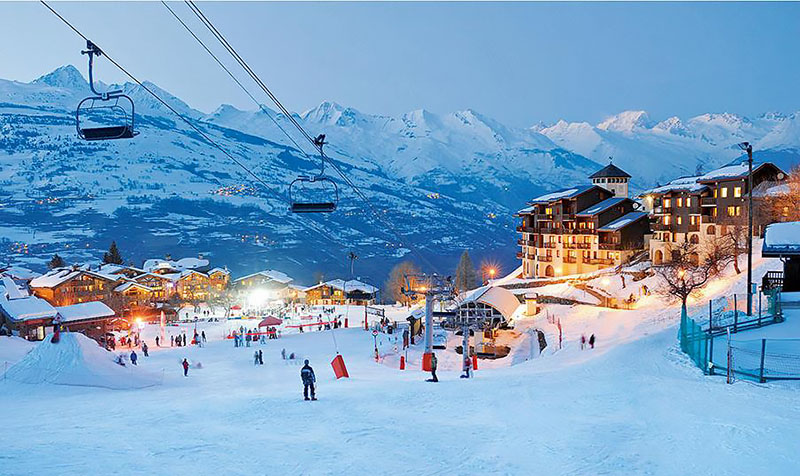 20. Black Forest, Germany
There is something magical about a white winter forest, which is why Germany's Black Forest is such an exciting place. There is no shortage of ski opportunities either. Visitors have many choices, with over 170 ski lifts, 250 km of prepared slopes, several ski-jumps, and a vast cross country ski-track. There are also toboggan runs, skating rinks, and winter hiking trails that allow you to explore the surroundings. You don't need to spend all day working up a sweat, though, because the region also has fitness and spa offers which can be enjoyed at one of the resorts. Relax in a thermal bath, or enjoy one of the excellent restaurants, including Michelin star cuisine.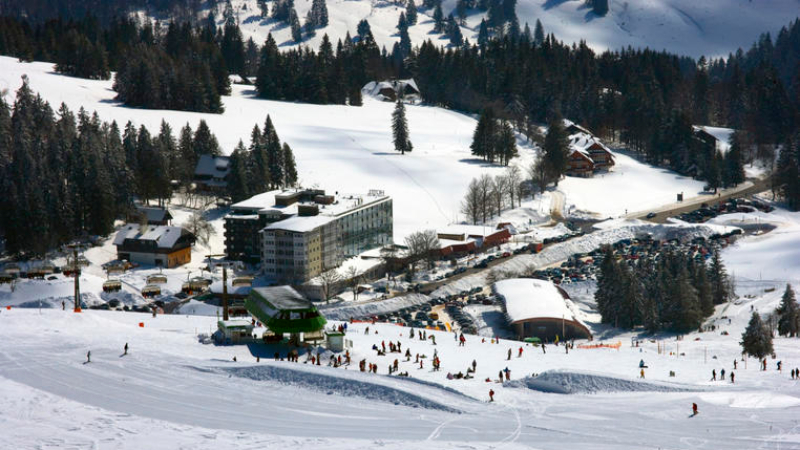 FAQs
What is the best ski resort for beginners in Europe?
If you're new to skiing, then you'll want to head to a European resort that has excellent facilities for beginners. Check out Alpe d'Huez, France; Val d'Isere, France; or SkiWelt Wilder Kaiser, Austria. Other good options include Cortina D'Ampezzo, Italy; Kranjska Gora, Slovenia; and Wengen, Switzerland.
Where should I go skiing in Europe?
Europe is home to incredible skiing, with quaint ski towns, lively apres-ski, and of course, plenty of varied runs. Some of the best resorts include St. Moritz, Switzerland; Alpe d'Huez, France; Cortina d'Ampezzo, Italy; St. Anton am Arlberg; Austria; and Riksgränsen, Sweden.
Which European country has the most ski resorts?
There's a lot of conflicting information about ski resort numbers, as various countries classify them differently. However, Germany consistently sits at the top of the list for Europe, followed by Russia, Austria, Italy, and France.
SUBSCRIBE TO OUR NEWSLETTER
Subscribe to our mailing list and get interesting stuff and updates to your email inbox.