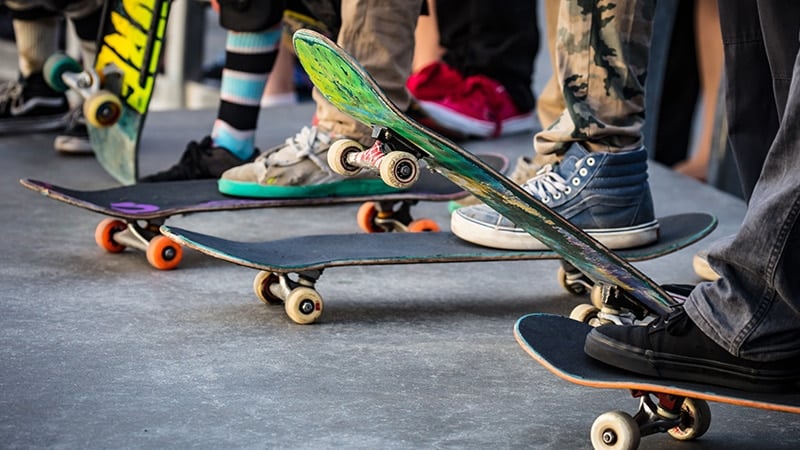 Whether you're out for a cruisey ride, doing tricks at the local skate park, or carving up the bowl, there's the perfect skateboard out there. These best skateboard brands have developed a loyal following thanks to good quality decks, consistent innovation, and creative artwork. Some have been around for decades, while others are new on the block. Your local skate shop will stock most of these brands, so keep an eye out or ask the staff next time you're shopping for a new deck, parts, or complete board.
Best Skateboard brands
1. Alien Workshop
It's a small but passionate team behind the paranormal-inspired skate gear from Alien Workshop. Mike Hill, Chris Carter, and Neil Blender created the brand in 1990. Despite a few ownership changes and a brief closure, the brand has continued to contribute to the growth and character of skate culture. The company works out of a former nuclear bunker in Dayton, Ohio, designing, overseeing operations, and shipping from that location. Choose from a range of quality and authentic products, including complete boards plus all the parts for customizing. Shop for other merchandise like apparel, candles, stickers, pins, and patches. All of this means you can easily show your Alien devotion.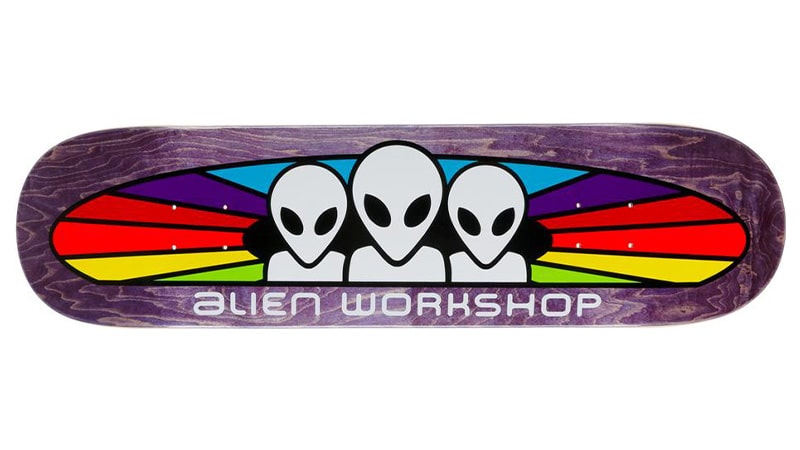 2. Santa Cruz
Santa Cruz, out of California, is the oldest continuous skateboard company in the world. The brand was founded by surfers Richard Novak, Doug Haut, and Jay Shuirman in 1973. Over the decades, it's remained on top of trends, consistently producing high-quality boards. One of the brand's most unique features is the Everslick boards that seal the graphics under a player of plastic for smoother sliding and better performance. Choose from the core range of completes, as well as decks for customization and cruisers for lazy coasting along the beachside.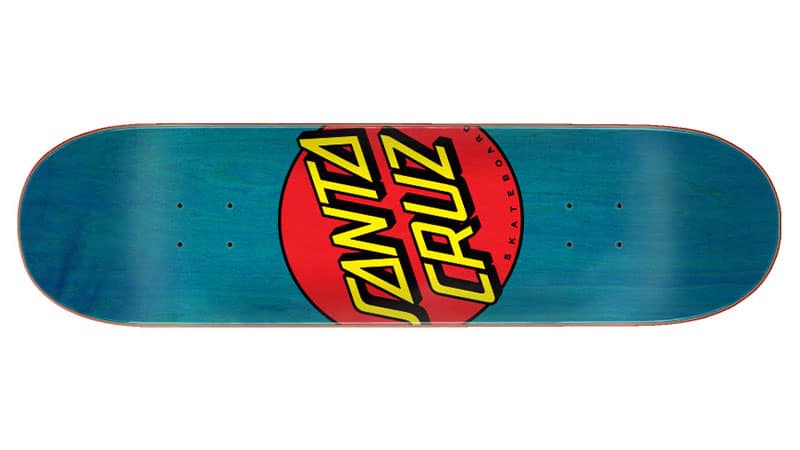 3. Almost
Professional skateboarders Daewon Song and Rodney Mullen founded Almost in 2003. It's a fun and creative brand that builds strong, durable boards to stand up to the most demanding riders. They use eco-friendly resin made with recycled bio-based and renewable ingredients and seven and eight-ply maple with carbon fiber support. The collection includes completes, as well as all the accessories for customization, including decks, wheels, trucks, and bearings so you can create your perfect board. The brand also boasts an array of famous faces as team riders, including Youness Amrani, Yuri Facchini, and child-prodigy Sky Brown.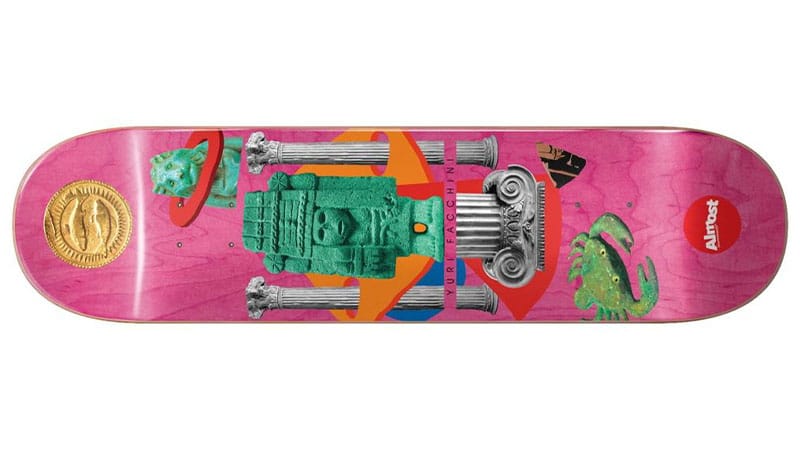 4. Antihero
Antihero is a skateboarding brand known for its consistency and quality, plus the way it pushes the limits of skating possibilities. Look for the diverse, unique, and bold graphics on the decks, as well as apparel. Regardless of board shape, they're all made with the same high-quality wood, ensuring equal access no matter what kind of rider you are. Julien Stanger launched the brand in the mid-90s, and it's currently owned by Deluxe Distribution. Over the years, the team includes famous names like John Cardiel, Frank Gerwer, and Tony Trujillo.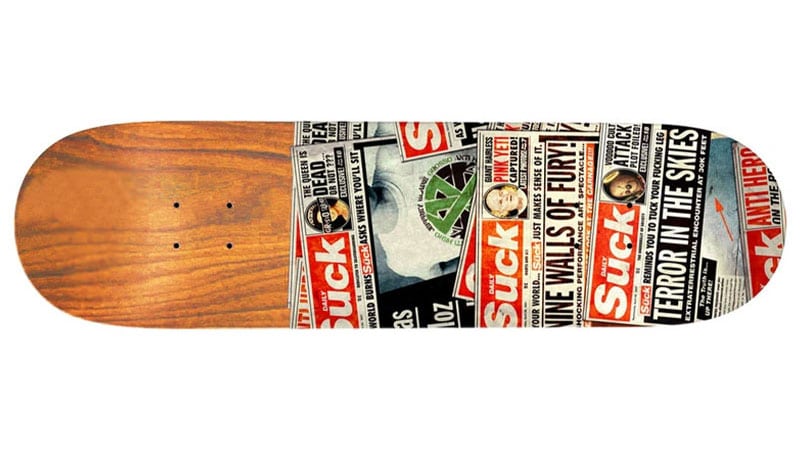 5. Baker
The origins of Baker sit firmly in the California street skating scene. Andrew Reynolds, one of the industry's most respected pro skaters, launched the brand in 2000. Today it's synonymous with positive vibes, stripped-back styling, and a wide range of designs and sizes, making customization simple. These durable boards use 100 percent Canadian Maple yet are still very affordable. Additionally, this skateboard brand boasts a high-profile team of riders, including Riley Hawk, Sammy Baca, Dustin Dollin, and Theotis Beasley.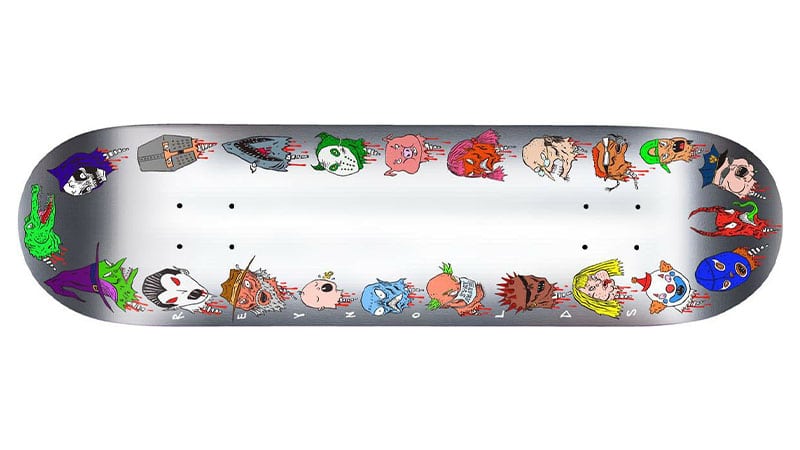 6. Element
It's more than just skateboarding at Element – it's also about the arts and nature. This Californian company was founded in 1992 by Johnny Schillereff, who brought with him, his "Elementality" vision. The brand's goal is it be the best possible while maintaining authenticity, ethical practices, sustainability, and social initiatives. Its logo encompasses the four elements of wind, water, fire, and earth and is easily recognizable, both in and out of the industry. Grab yourself a complete board, or make it unique with all the accessories required for customization. There's also a full range of apparel for men, women, and children so that you can deck out the whole family.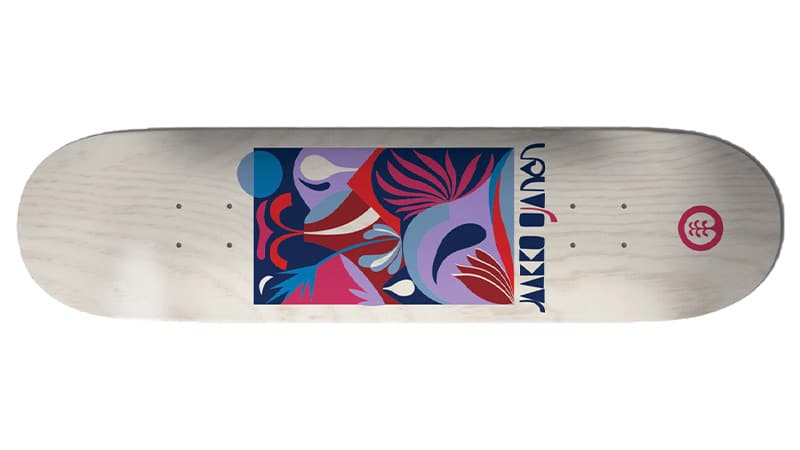 7. Toy Machine
Pick from a range of deck widths and lengths from Toy Machine, including smaller sizes suitable for kids. You can either buy a complete board or make your own with the collection of decks, wheels, and other accessories. While the company sits under the Tum Yeto distribution company, it's owned and run by Ed Templeton, who started the brand in 1993. Among the creative designs, you'll find plenty of bright colors and fun graphics. The seven-ply maple wood construction is solid and durable while retaining a good amount of pop – all factors that have gained the brand a loyal following.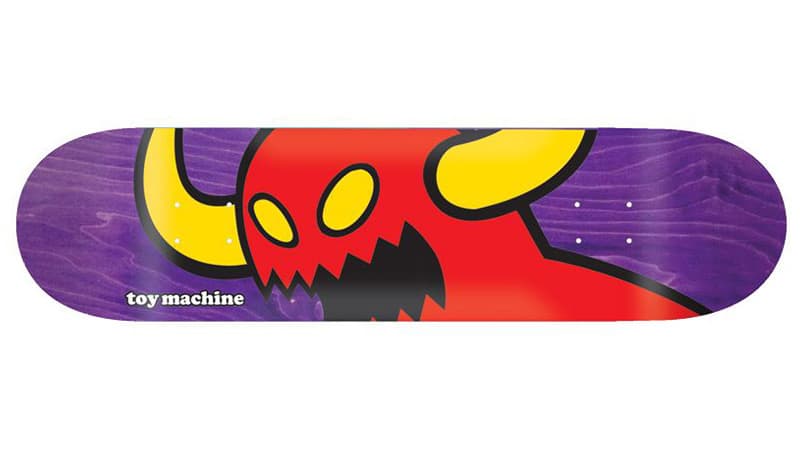 8. Zero
Jamie Thomas is the founder of Zero, a skateboard brand that's all about rebellion and freedom of expression. He's joined by fellow team riders, including Tommy Sandoval, Dan Burman, and Tony Cervantes. They push the boundaries by skating death-defying gaps, rails, and stairs, each with an individual spin on these classic moves. Shop for a range of skate gear and accessories, including complete boards, decks, wheels, shoes, accessories, and apparel. Most are adorned with the brand's iconic Skull logo, representing a devil-may-care attitude.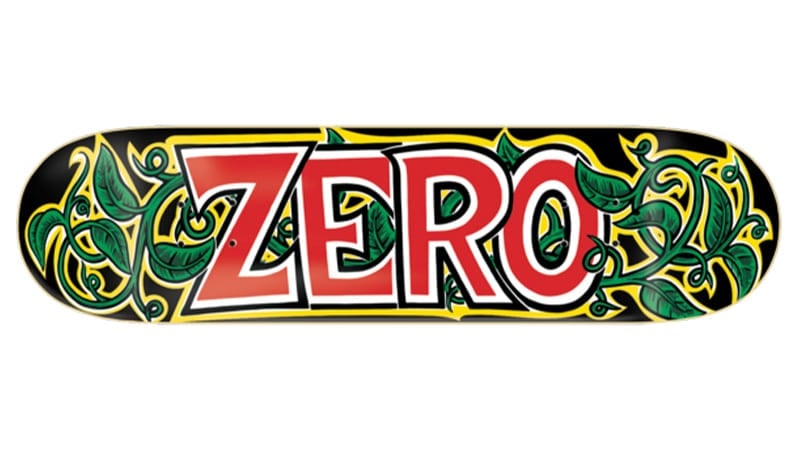 9. Girl
Mike Carroll, Rick Howard, Megan Baltimore, and Spike Jonze are the high-profile names behind Girl skateboards. As such, you can expect high-quality decks with consistency, style, and structure, including seven-ply maple wood construction. Look for the distinct girl's bathroom-style logo as well as a wide range of graphics. Pick up a deck that you can customize yourself, or keep it simple with a complete board including wheels, trucks, and bearings. Then, round out your wardrobe with a range of clothing, including tees, hoodies, shorts, and beanies. Lastly, team riders include Sean Malto, Andrew Brophy, Mike Mo Capaldi, and Cory Kennedy.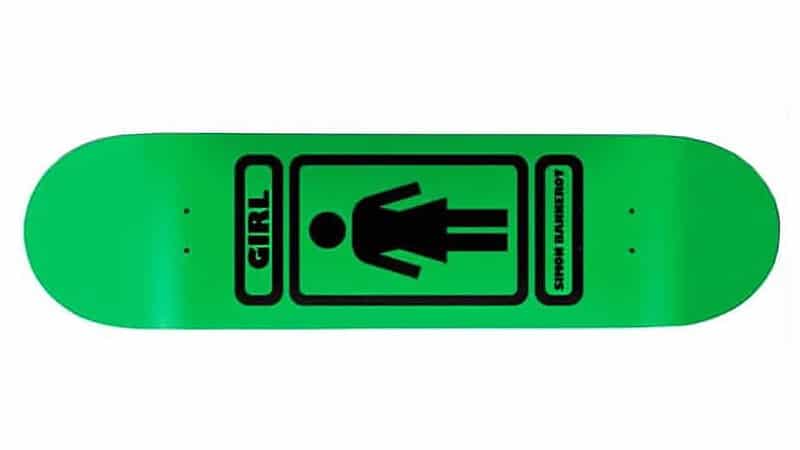 10. Flip
Flip was originally founded in the UK in 1991 by Jeremy Fox and professional skateboarder Geoff Rowley. However, the brand made a move to California to take advantage of the massive American skate market. The collection is high-level, with standard decks plus the P2 models that use fiber reinforcement for extra durability. Check out the array of psychedelic and fun deck designs, or shop for a complete board fitted with trucks, wheels, and bearings. You can also get your hands on a small collection of t-shirts.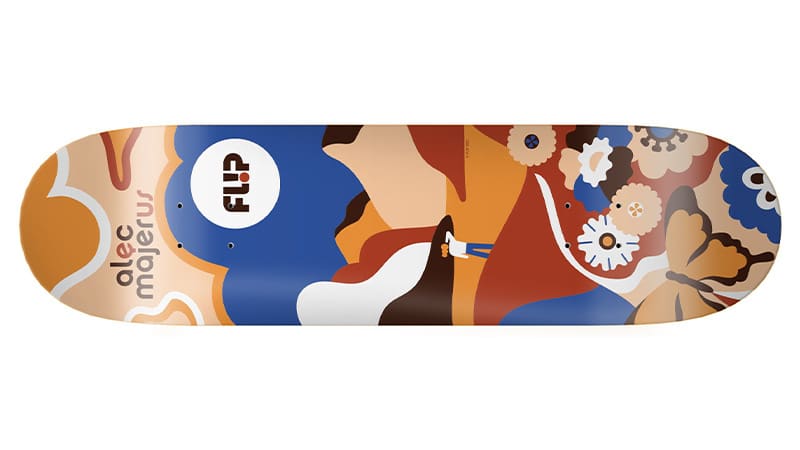 11. Birdhouse
Birdhouse is a household name thanks to its association with and founding by Tony Hawk and pro-freestyle skateboarder Per Welinder. Expect to find a range of sizes made with high-quality 7-ply maple wood and built for the roughest terrain. The styles on offer suit all kinds of riding, including vertical and street, as evidenced by the variety of riders on the team. Names on the lineup include professionals riders Aaron "Jaws" Homoki, Ben Raybourn, Clint Walker, David Loy, and Lizzie Armanto. Choose a complete board, opt for a standalone deck, or grab some merchandise, including t-shirts and beanies.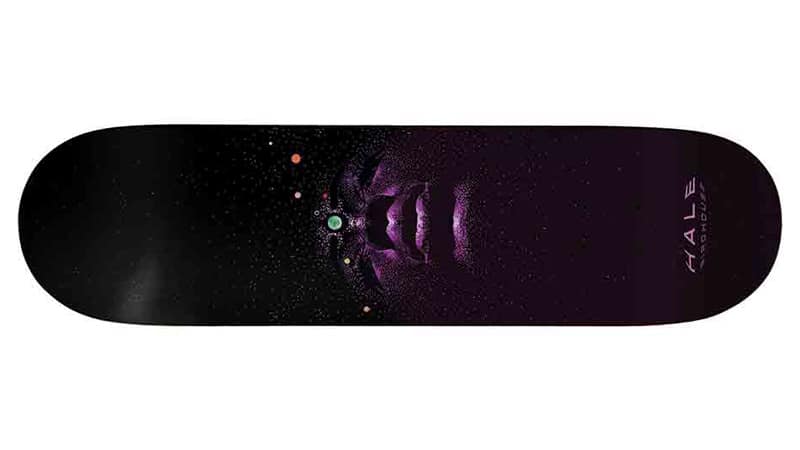 12. Creature
If you're into horror movies and haunted houses, Creature is the skateboard brand for you. Their dark themes are iconic to the company and feature plenty of skulls and monsters. The brand launched in 1994 by Russ Pope, Jason Adams, Barket Barrett, and Darren Navarrette is distributed by NHS Inc and has a great line-up of riders. This includes Al Partanen, Sam Hitz, Stu Graham, Chris Russell, and Cody Lockwood. Pick up a complete board, a separate deck, clothing such as t-shirts, hoodies, hats, and jackets, or a range of accessories.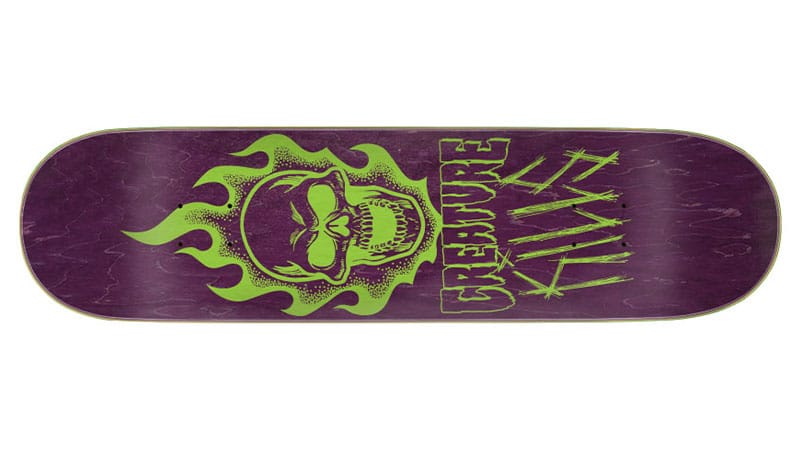 13. Globe
Globe is an Australian brand founded in 1994 by professional skateboarders Matt, Steven, and Peter Hill. It's all about board sports, including surfing, snowboarding, and skating, plus the associated culture and design. Choose from a range of complete standard boards, as well as cruisers and longboards. Alternatively, create your own perfect setup with decks, trucks, wheels, and bushings. Then, complete your wardrobe with shoes and clothing for a full Globe outfit. There are design and concept stores in Melbourne, Sydney, and the Gold Coast, Australia, plus locations in Los Angeles, California, Hossegor in France, and selected retailers in more than 100 countries worldwide.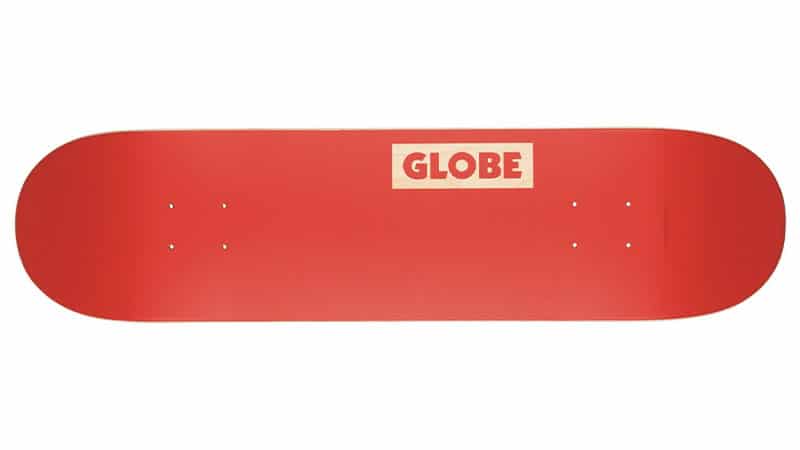 14. Plan B
Select from a huge range of colorful and creative deck art from Plan B, all featuring the brand's distinctive logo. In addition to decks, the brand also makes a great collection of complete boards with wheels, trucks, and bearings all installed and ready to go. The company was launched in 1991 under the leadership of Mike Ternasky. When he was sadly killed in a car accident in 1994, the business was put on ice until 2005, when Danny Way and Colin McKay, who had been team riders in the early days, resurrected the brand. It's now one of the leading skate companies, with riders like Chris Joslin, Ryan Sheckler, and Felipe Gustavo on the team.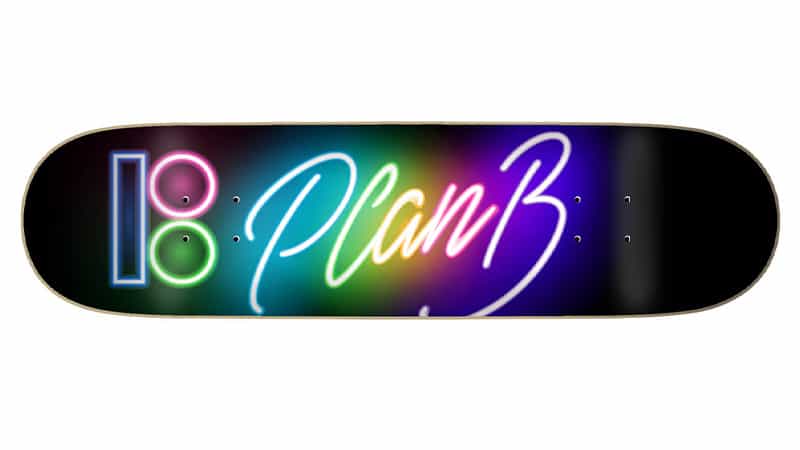 15. Krooked
The kooky and creative artwork that adorns the decks of Krooked makes them instantly noticeable. Most of it comes from the mind of founder Mark 'Gonz' Gonzales, who started the company in 2002. You can pick up a complete board or deck only for customization, plus a collection of apparel including t-shirts, and hoodies. The brand also regularly does limited releases of "guest decks" for pro riders from other companies.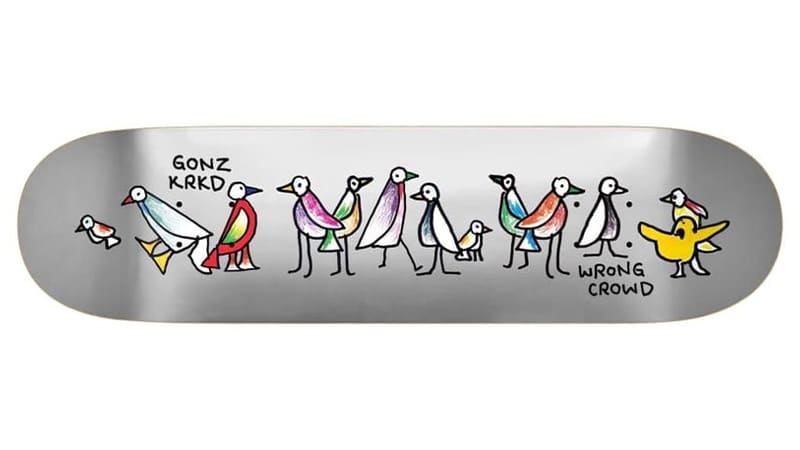 16. Sector 9
No matter what kind of rider you are, you'll find the ideal board at Sector 9. This skateboarding brand prides itself on being an all-rounder. As such, you'll have the choice of commuter, carving, cruise, freeride, park, or downhill boards to best suit your needs. There's a great collection of completes, as well as decks, trucks, wheels, and other components needed for customization. Add in safety gear, apparel, bags, and accessories, and you can rock Sector 9 from head to toe. The brand also collaborates with various artists and designers for continual innovation and creativity in aesthetics. Some of the latest partnerships include Jor Ros and OnceVibe Creative Studios from Hawaii.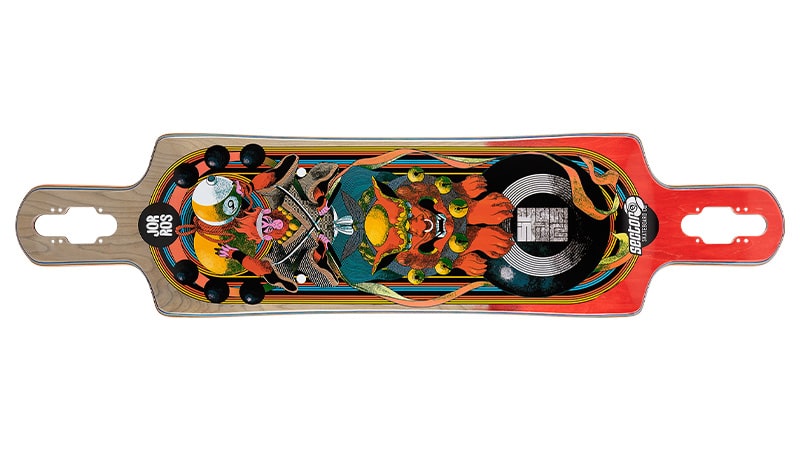 17. Powell Peralta
Another old-school skateboard brand, Powell Peralta, was established in 1978 by George Powell and Stacy Peralta. They make high-quality, lightweight boards, including the Flight Deck, which is considered one of the strongest on the market, using a secret fiber-reinforced epoxy-infused glue. Customize these decks with Powell Peralta wheels and grip tape. However, if you want to keep things simple, you can grab a complete board. Finish your wardrobe with a t-shirt, hoodie, jacket, cap, or beanie. While the brand has sponsored many great athletes over the years, the current team includes names like Steve Caballero, Giorgio Zattoni, Brad McClain, and Charlie Blair.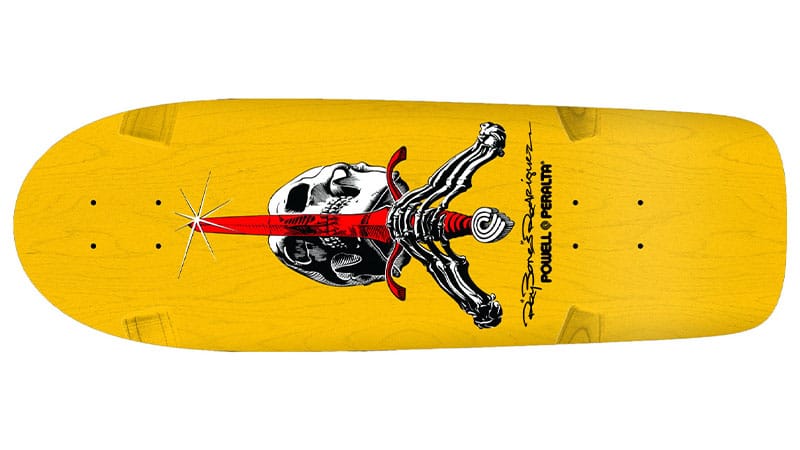 18. Blind
Before he launched Krooked, Mark 'Gonz' Gonzales had Blind. He founded this brand in 1988 under the World Industries distribution company; however, he had left by 1993. This brand is one for the hardcore skaters, building a loyal following over the decades with high-quality decks. Plus, it was one of the pioneers of the skate video, releasing its first one in 1991, directed by Spike Jonze. Choose from a great range of both decks and completes, featuring bold and tongue-in-cheek graphics. You can also pick up accessories like grip tape, wheels, and apparel.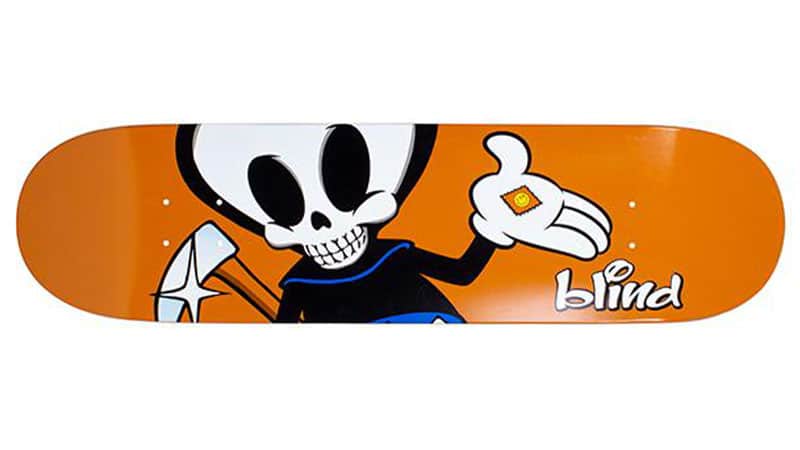 19. Darkstar
Darkstar began as a wheel-making business in founder Chet Thomas' garage. It was a natural progression into deck development and a full-scale skateboard brand. They offer a range of high-quality boards, collaborating with various artists for limited release pro-series options, including Felix the Cat, Luke Pelletier, and Joe King. However, the company also offers a range of more competitively priced completes that are sold at Walmart, with the goal of disrupting the market for cheap, poor-quality boards. The company has been criticized for this, but they're a good alternative for kids starting out and anyone on a tight budget.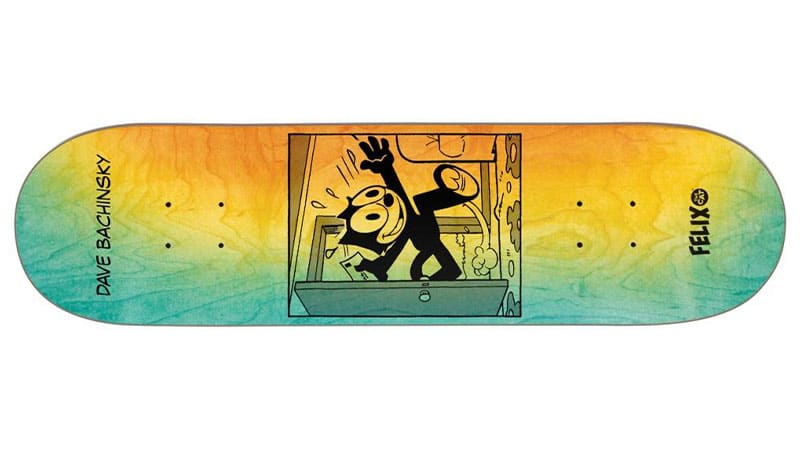 20. enjoi
It's all about fun at enjoi. Marc Johnson and Rodney Mullen launched the brand in 2000. More than 20 years later, it's gained a reputation as a brand that combines function with frivolity, producing good quality decks with tongue-in-cheek designs, often featuring the brand's panda logo. Enjoy a wide range of product choices, with decks or completes, as well as accessories and apparel such as shirts, hoodies, belts, and hats. The current team of riders includes professionals like Ben Raemers, Caswell Berry, Deedz, Samarria Brevard, and Nestor Judkins.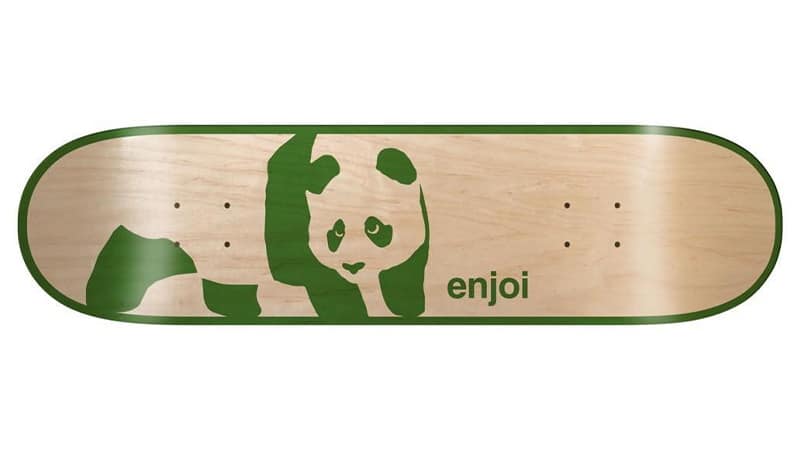 21. Habitat
Habitat is the sister label to Alien Workshop and Reflex Bearings. Pro skaters Chris Carter, Mike Hill, and Neil Blender founded the brand in 1999 under the Tum Yeto distribution company. Keep an eye out for eco-friendly boards using different materials like bamboo, hemp, and cork, as well as water-based glue. They're also known for Skylite Construction which is ultra-lightweight without sacrificing strength. Choose from a range of completes, decks, wheels, trucks, bearings, and grip tape for a fully custom design. If you're looking for some new wardrobe items, add some apparel, which includes men's, women's, and youth options.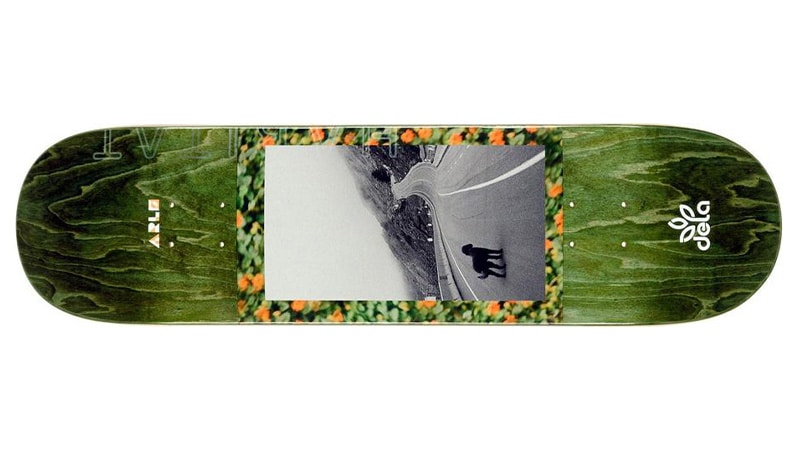 22. Zoo York
In a shift from the west-coast-centric skate industry, Zoo York set out to represent the skate and street culture of the United State's eastern seaboard. Rodney Smith, Eli Morgan Gesner, and Adam Schatz started the brand with decks and t-shirts sold out of a grimy warehouse in Lower Manhattan. Over the years, it evolved into a global streetwear brand, but several ownership changes saw the label lose its way and popularity. However, in recent years, the original crew of Rodney, Eli, and Adam have returned to the fold as Creative Directors to bring the essence of the brand back to its roots. Currently, the range includes decks, wheels, and bearings for a customized board, plus a range of clothing and accessories.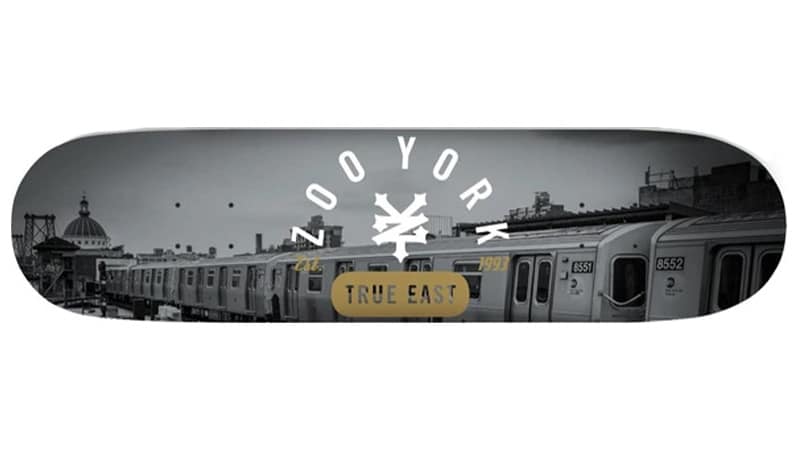 23. DGK
DGK stands for Dirty Ghetto Kids and was started by Stevie Williams and Troy Morgan of The Kayo Corp. Customize your board with decks, bearings, and wheels from the brand, or keep it simple with a ready-to-roll complete board. You can also add to your wardrobe with various apparel, including t-shirts, hoodies, knits, pants, and shorts. Taking their designs and deck art to another level is a series of collaborations with various artists, designers, and brands. This includes Virgil Abloh, Pete Thompson, Ryan Gee, and Ron English.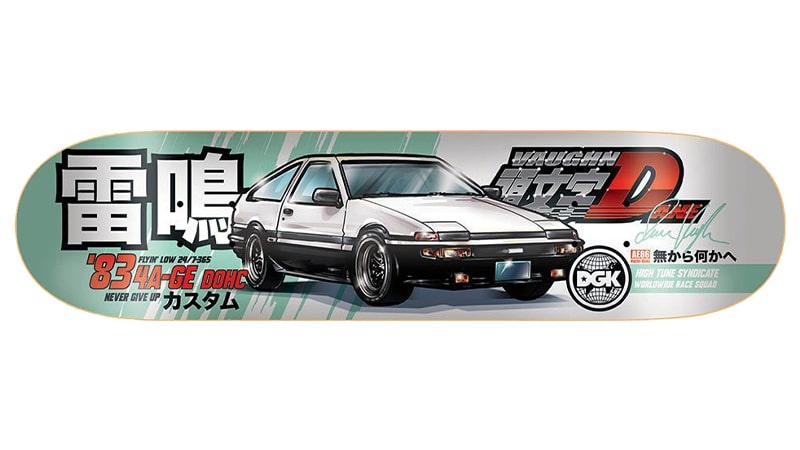 24. Primitive
Primitive is a relatively young brand. It began as a skate and apparel shop in 2008, under Andy Netkin and Jubal Jones, with Paul Rodriguez as a partner. When Paul left Plan B seeking greater autonomy, the company evolved to include a skateboard brand, officially releasing the first line in 2014. The collection now comprises apparel for the whole family, decks, completes, wheels, and grip tape. Additionally, when it first started, Paul recruited some of the most prominent riders, with the current team including Tiago Lemon, Miles Silvas, Carlos Ribeiro, and Wade Desarmo. Lastly, the company is known for pushing the boundaries of board art, enjoying inspiration from pop-culture icons like Dragon Ball Z, Rick & Morty, and Sailor Moon.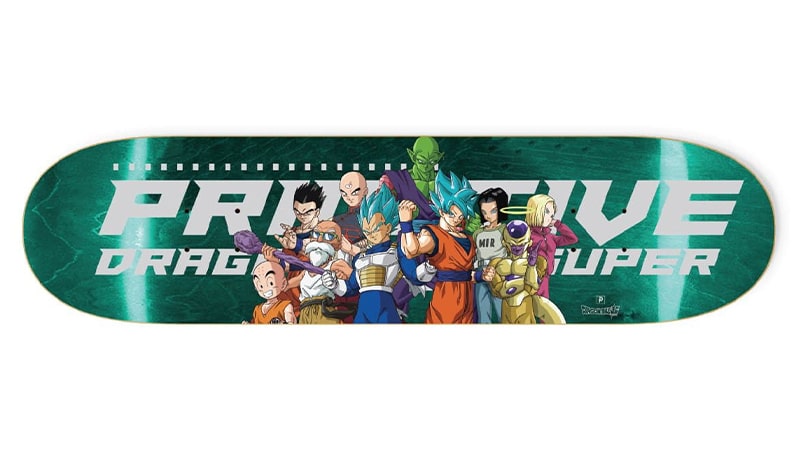 25. Jart
Spanish skateboard brand, Jart, is environmentally friendly, with various strategies in place to reduce the company's impact. It starts with USA hard rock maple wood purchased from controlled forests and manufactured in Europe to strict guidelines. The boards are great for all skill levels and feature a hard inner core for increased strength, speed, and durability. Buy a complete board to make life easy, or customize the look and feel with a mix of decks, wheels, bearings, and grip tape. Graphics for the decks are inspired by various things, including comic books like Tin Tin, anchors, and abstract art, and you can get wheels that match.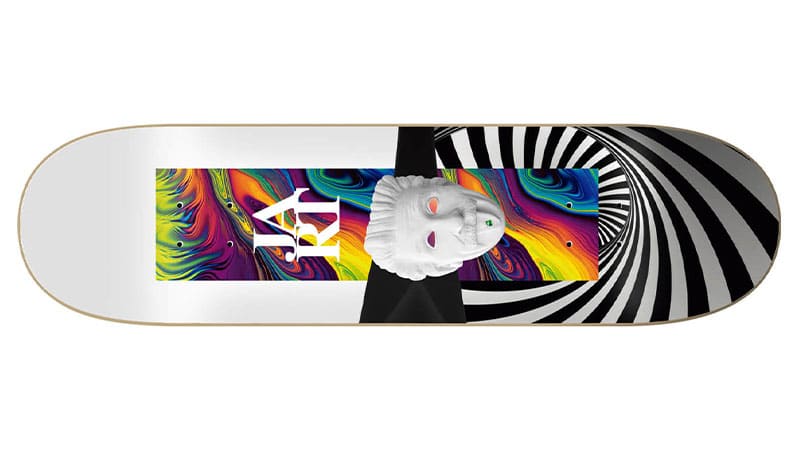 How to Buy a Skateboard
Before you head into your local skate shop, there are a few things to consider that will help you decide on the best board for you. Firstly, it's best to know what kind of skating you'll be doing (or hope to be doing if you're new!), as this will affect most decisions. Then you need to choose if you want a custom board or a ready-to-roll complete board. Other factors to consider include size, deck, trucks, wheels, shape, and grip tape. This might sound overwhelming, but the staff at your local skate shop will be more than happy to provide guidance and advice.
Complete vs. Custom
You can purchase a skateboard in one of two ways — either as a complete, ready-made board or as the separate components you assemble yourself. The former, known as complete, is excellent if you're new to skateboarding or just want to keep things simple. There can be many overwhelming choices, so this is a great way to avoid having to make endless decisions, as you'll get a deck with standard wheels, trucks, and bearings, generally all from the same manufacturer. However, if you've been skating for a while, have a good idea of what you'd like, or want higher-end components, then customizing your own design is ideal. You can mix and match brands, choose wheels of different hardness, and adjust the bearings. Of course, if you opt for a complete board, you can always change things up down the track, switching each part out as you desire.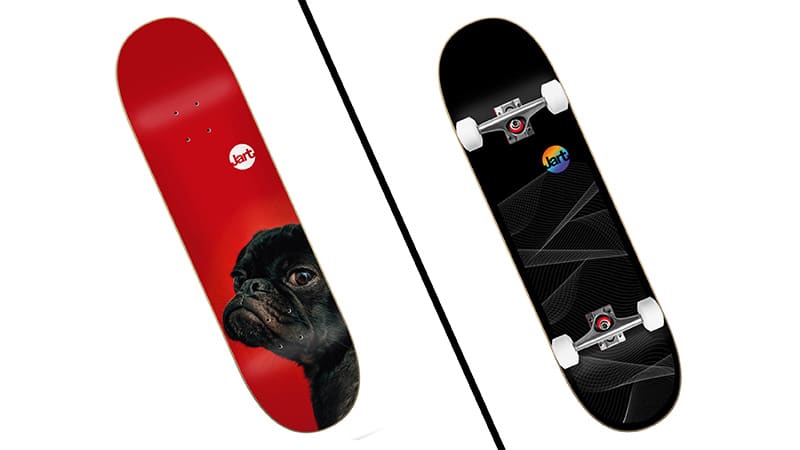 Choose the Right Shop
The best place to buy a new skateboard or gear is your local skate shop. By doing so, you'll support the local economy and, in turn, the local skate scene, encouraging growth in the community. It's also going to give you access to the best brands and the highest level of expertise, increasing the chance that you'll get exactly what you want and need. Skate shop owners and employees are generally very passionate, knowledgable, and in the sport themselves. As such, they'll be able to provide excellent advice and insights. They'll also stock a range of good quality brands, so you'll get a product that will be strong, durable, and provide excellent performance.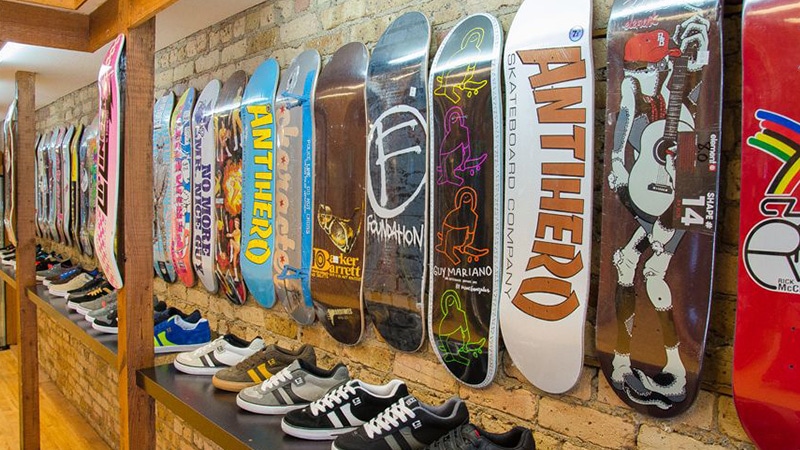 Size Matters
Size is important for a couple of reasons. Firstly, you need it to match the activity you're doing, as different kinds of skateboarding required different sized and shaped boards. Secondly, you need the size to fit your frame, especially if you're new to the sport. The primary measurement of a board is the width, which will generally vary from seven to nine inches. The wider the deck, the greater the stability, but the more challenging to learn and perform tricks. A deck that fits your feet well will give you a better board feel. Eight inches is a good starting point, except for kids who should look more at seven inches. However, your size choice can come down to personal preference; it just depends on what feels the easiest and most natural for you.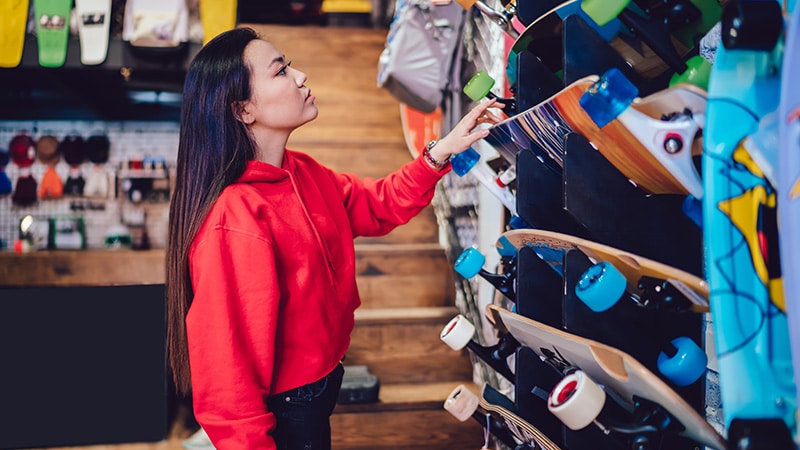 Deck
There are a few things to look at with your deck beyond a cool design and the correct size. To start is the length and the wheelbase. The length is the measurement tip to tip, while the wheelbase is the distance between the inner bolt holder. A shorter wheelbase will make the board more responsive, while a longer one increases speed and better suits ramps and bowls. Next is the nose and tail, which let you perform tricks like ollies and kickflips. The tail is shorter and steeper for better leverage, while the nose is longer and shallower to make catching it easier. Finally, construction is also important. Most designs use North American hard rock maple, with at least seven-ply for a balance of weight and strength. Higher-end models might also have an extra layer of reinforcement with carbon fiber or something similar.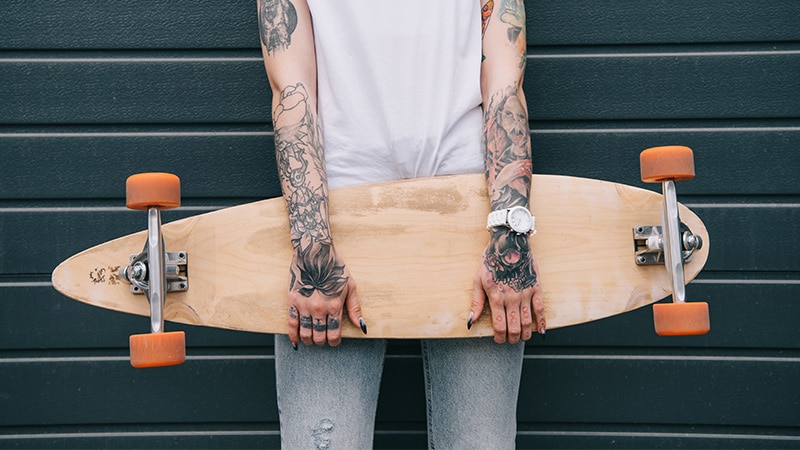 Trucks
The trucks are essentially your skateboard's axel, affecting how you turn, ollie, and grind. The most important thing when choosing trucks is to get the correct size. You want the outer ends to align perfectly with the edges of your deck, never going wider or in too much. As such, the size of your deck will determine the size of your trucks. In general, this part of your board uses a combination of aluminum and alloy steel to balance functionality, durability, and weight.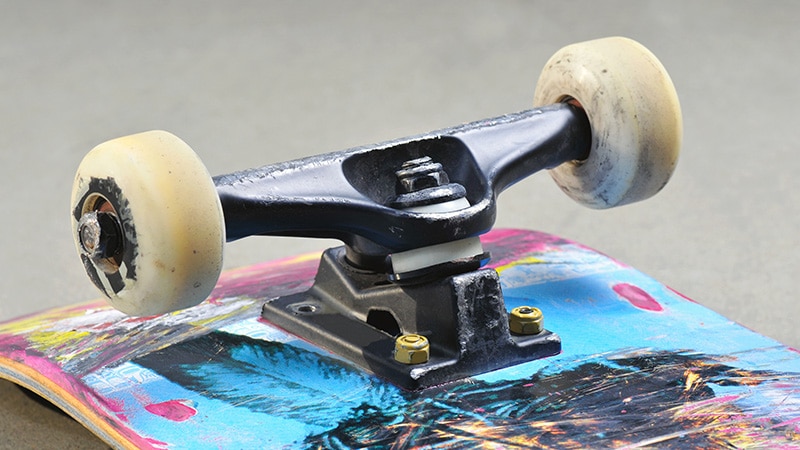 Wheels
When looking at wheels, you'll want to check the Durometer A Scale, a 100-point scale that measures the hardness. Soft wheels are generally 78a-86a, 92a-95a is a great all-rounder, and 99-101a is very hard. Soft wheels offer a smoother ride, with good grip, and are great for cruising, whereas hard wheels have greater speed and slide, making them ideal for skate parks. Beginners should look at all-rounders, as they tend to be the best of both worlds and are ideal for learning. Plus, they suit most terrains, from the street to ramps and parks or pools and bowls. The other thing to consider is wheel size. Smaller wheels are best for street skating, so look for 50-54mm, while parks and ramps are best with 53-56mm. Finally, if you're skating in bowls or vertical ramps, go for a larger wheel between 56-60mm.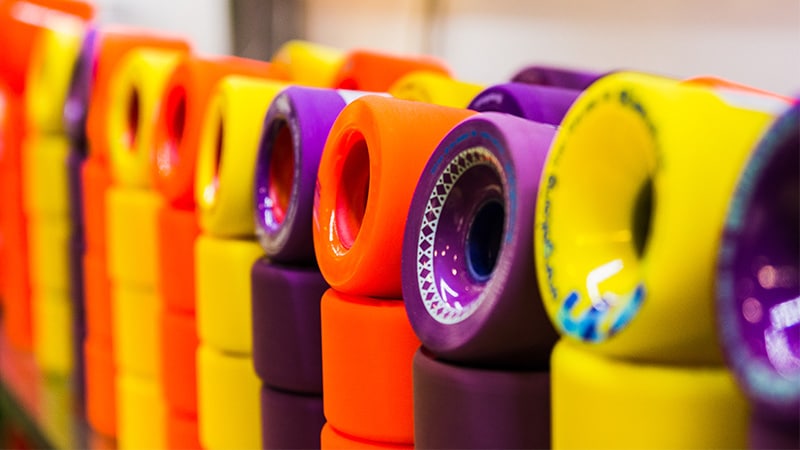 Shape Preference
Different shaped decks are suitable for different activities. When you're starting out, it's best to choose a conventional board shape to give you a good idea of how it feels performing tricks and in the bowl. Longboards and cruisers are best for commuting or leisurely rides on flat surfaces. Each board has a concave, which is the amount that the sides of the midsection curve up. Some people believe the bigger the concave, the easier it is to flip, but it really comes down to personal preference.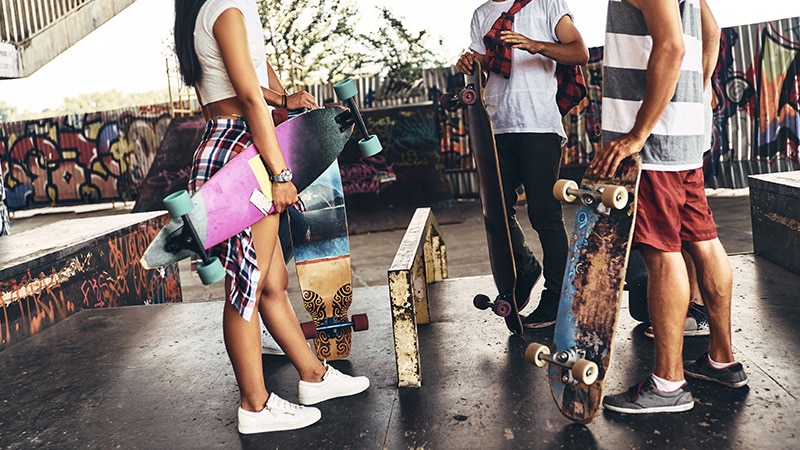 Grip Tape
Grip tape is what helps hold your feet onto the deck and stops you from sliding off. It looks kind of like sandpaper and adheres to the upper surface. It will wear down over time and need replacing, which can be laborious but is worth it in the long run. Generally, the better quality tape, the easier it will be to replace. Most grip tape is plain black, but more brands are releasing printed options that add extra aesthetic interest to your deck.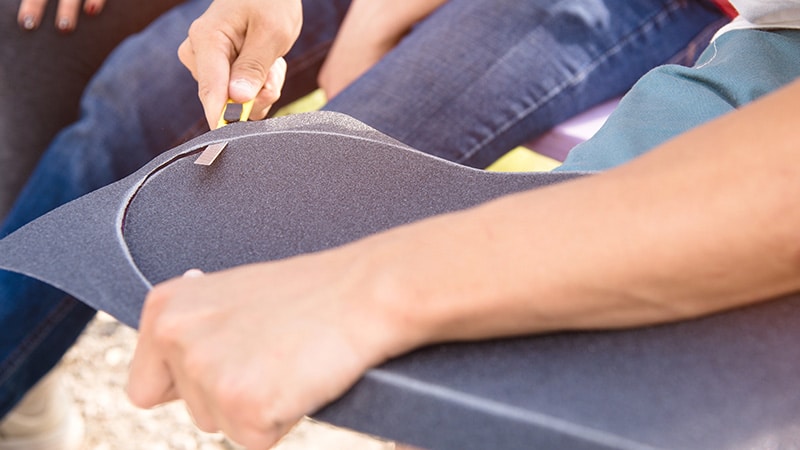 Avoid Walmart, Target, Toy Stores
Like most things, when shopping for a skateboard, you'll get what you pay for. That's why toy stores and department stores should be avoided because any skateboards in stock will be cheap and made with poor-quality components. This will equate to a poor ride, a board that breaks easy, and will make it difficult and unenjoyable to learn. While proper skateboards from skate shops are more expensive, they'll give you a far better experience and last ten times longer.
FAQs
What is the most used skateboard brand?
Santa Cruz and Powell Peralta are two of the oldest skateboard brands on the market, and as such, have a large and popular following. However, Birdhouse's affiliation with Tony Hawk also makes it's a very popular and commonly used brand.
What are the top 10 skateboard brands?
The top ten skateboard brands are Almost, Antihero, Element, Plan B, Santa Cruz, Girl, Zero, Flip, Creature, and Blind.
How much should I spend on a skateboard for kids?
While it may be tempting to skimp on the price of a skateboard for your kids (especially if they have a new interest every week), it is better to pay more for a better quality board. Generally, you'll want to budget at least $100 for a decent ride that will make learning easy and enjoyable and will last longer than just a few months.
I want to get back into skateboarding, what should I buy?
If it's been a while since you last rode, it's best to start again with a beginner-style board to get back into the groove of things. Opt for something a bit wider to increase your stability, and make sure you remember the safety gear to keep you protected if you do take a tumble. When in doubt, explain your situation to your local skate shop, and they'll be more than happy to point you in the right direction and kit you out with the ideal gear.
SUBSCRIBE TO OUR NEWSLETTER
Subscribe to our mailing list and get interesting stuff and updates to your email inbox.