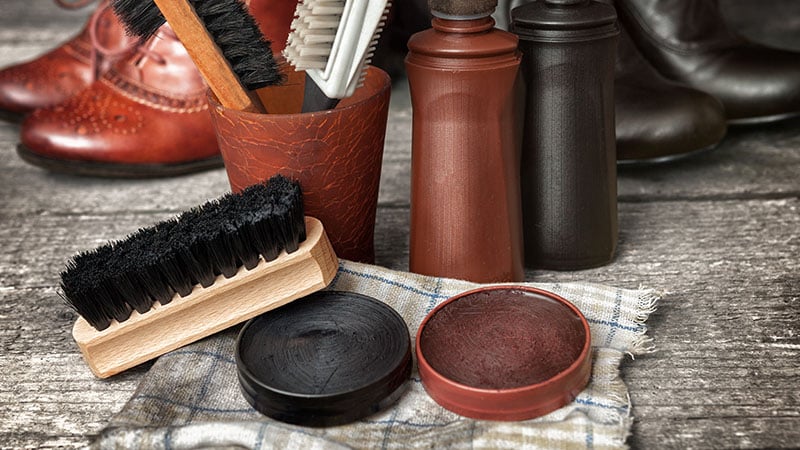 Rejuvenate your leather shoes rather than relegating them to the shelf or throwing them out. Nourishing and pigmented shoe polishes replenish dried, scratched, or damaged leather, and add moisture. They're straightforward to use, and done regularly, will lengthen the life of your footwear. Check out our picks for the best shoe polishes on the market. Plus, we've added some simple instructions on how to polish your shoes.
RELATED: A Man's Guide to Shining & Polishing Shoes
1. Kiwi Giant Black Parade Gloss Shoe Polish
Kiwi's black parade wax is designed to achieve a military-grade shine. The polish was created with the roughest users in mind, and the blend contains a mix of premium wax, as well as extra carnauba wax. As such, this combination creates a durable shine that looks natural and won't crack. The paste fills in scratches and scuffs, and buffs smooth and shiny with ease.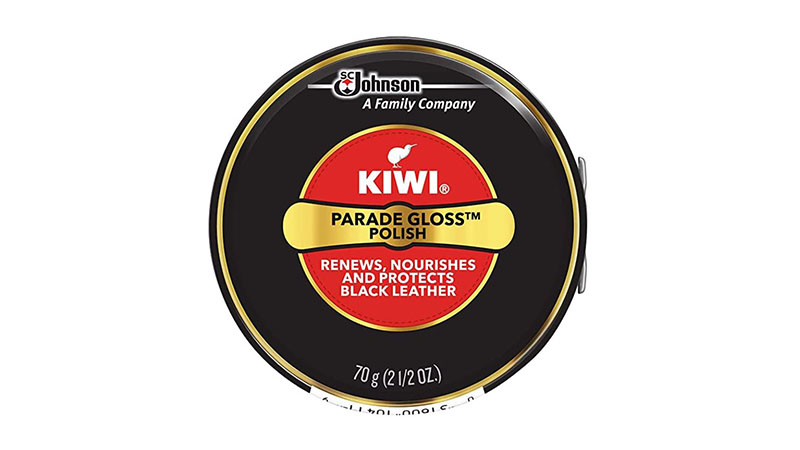 2. TRG Leather Cream for Shoes and Bags
Choose TRG leather cream for high coverage, moisturizing results. With over 70 colors available, there's the perfect shade for your shoes or handbag, no matter what fun and exciting color they might be. The soft cream is easy to apply and contains beeswax to moisturize, create shine, and prevent future color fade.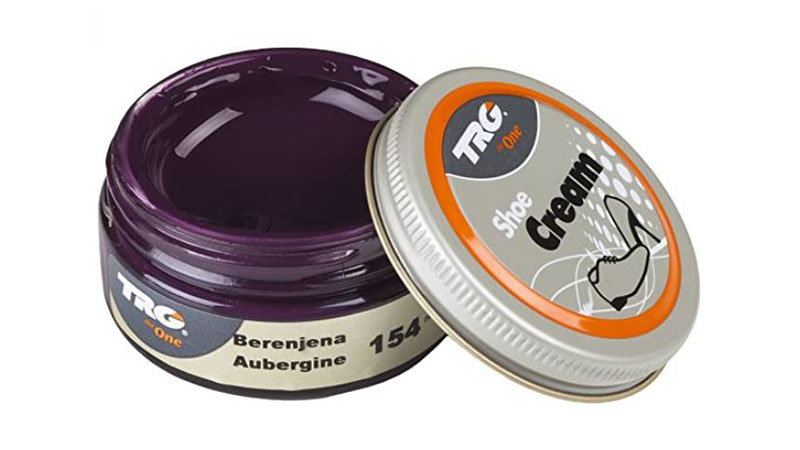 3. FeetPeople Premium Shoe Cream
The 44 shoe cream colors that FeetPeople offer include shades such as classic black, vibrant scarlet, and intense imperial blue. Achieve a high shine with the natural carnauba wax that makes up the rich and creamy polish. Additionally, the formula features a unique pigment dispersion, to ensure even and quality distribution of color. Finally, it comes in a glass jar with a screw-top lid to prevent drying out.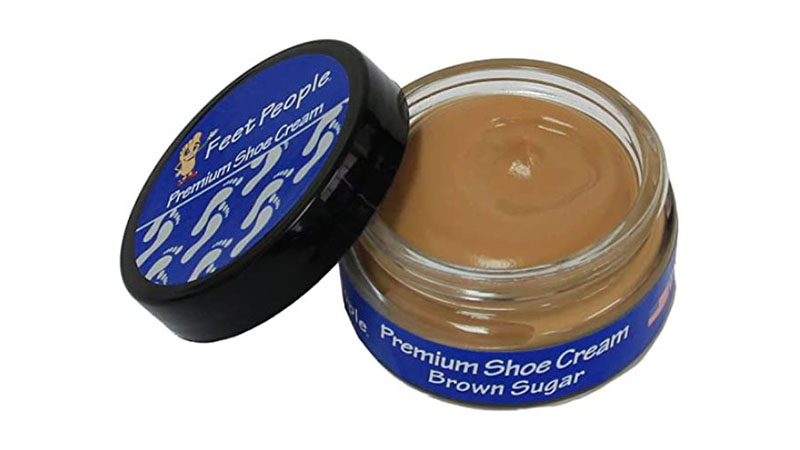 4. OrthoStep Boot and Shoe Cream Polish
Proudly made in the USA, Orthostep Boot and Shoe Cream Polish provide long-lasting results. The cream is rich in natural waxes, so it quickly restores moisture and repairs dry leather. Plus, the paste-like texture is less messy than more runny, liquid formulas, allowing for mess-free application. It's perfect for shoes and boots, as well as handbags, leather jackets, and even leather furniture.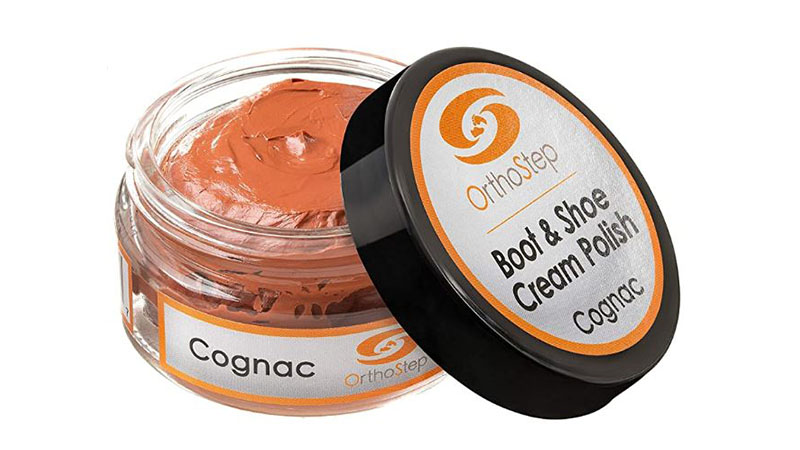 5. Collonil 1909 'Supreme Creme' Polish
Collonil has over 110 years of experience in leather care. Consequently, they're masters of reviving dry and worn-out shoes and bags. Their Supreme Creme contains a luxurious blend of natural waxes and oils which protect and nourish the leather. Choose colorless, black, dark brown, light brown, or burgundy. The pigments enhance colors, while the waxes provide a shiny finish.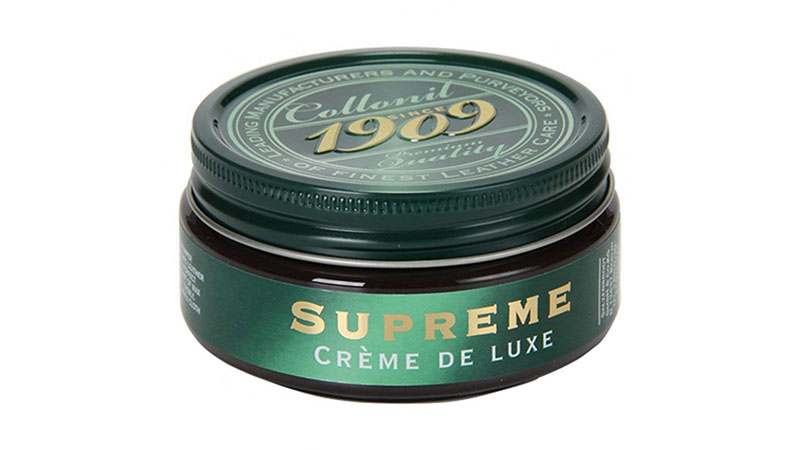 6. Lincoln Stain Wax Shoe Polish
Another shoe-care company with a long history, Lincoln Stain Wax Shoe Polish, was the preferred supplier for boot polish to the United States Marines during World War II. Their Marine Cordovan color still sells today. The recipe has changed very little since the beginning and is chock-full of nutrient-rich carnauba wax and beeswax. The high-gloss shine finish will have you looking parade ready.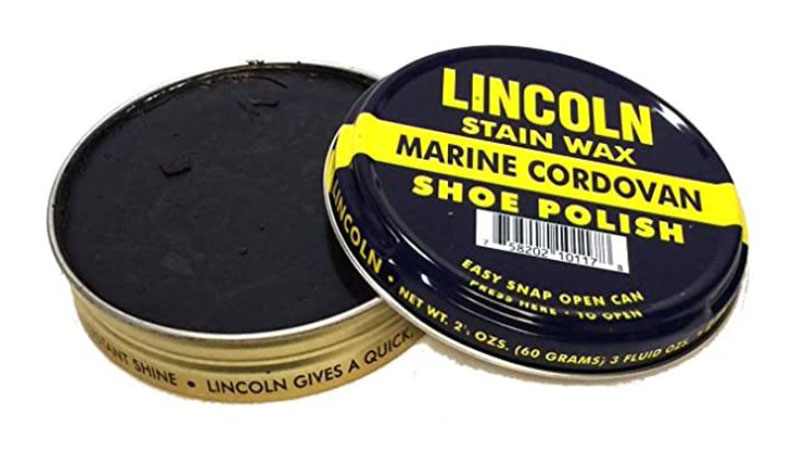 7. Angelus Perfect Stain Shoe Wax Polish
Clean, restore, and preserve your shoes and leather goods with Angelus Perfect Stain Shoe Wax Polish. While the company was established in 1907, and the original formula is still in use. Additionally, the old-school snap-lid cans also acknowledge the company's long history. There are 15 colors available, which include classics like black and brown, as well as fun colors like green and oxblood red.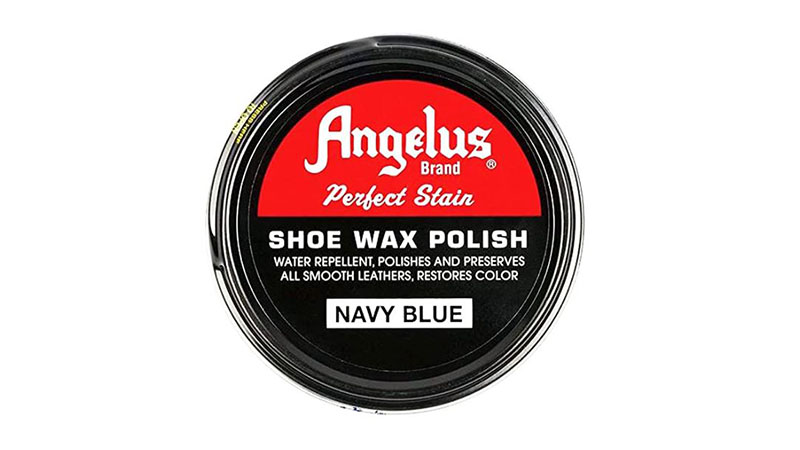 8. Kelly's Shoe Cream — Professional Shoe Polish
Repair, re-color, and condition your worn-out shoes and boots with Kelly's Shoe Cream. There are 44 great fashion colors to explore, so no matter what your shoe wardrobe looks like, there's a cream to spruce it up. The formula contains natural waxes that nourish the leather and brings it back to life. Plus it's easy to use, and buffs up into a high shine.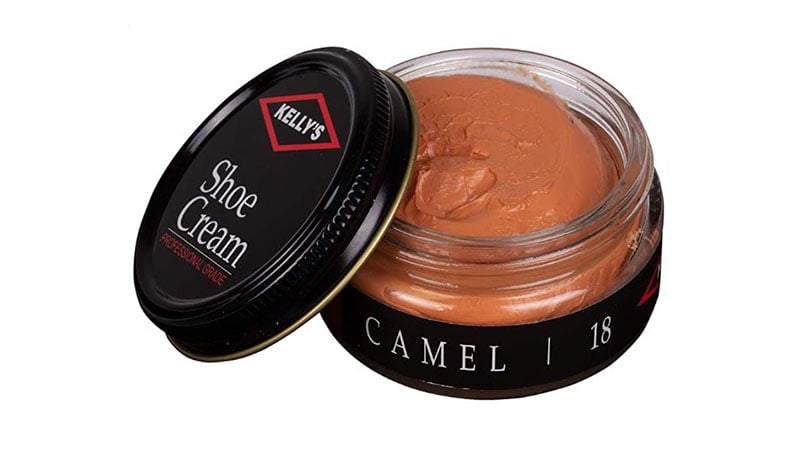 9. Saphir Creme Surfine Pommadier Shoe Polish
Created in France in 1920, Saphir Beaute Du Cuir is an industry leader in shoe care. The beeswax formula restores, waterproofs, and nourishes leather. There are 84 colors available, including hot pinks, vibrant blues, and metallics, as well as all the classic shoe polish colors. Consequently, you can revive any sad shoes or bags that have faded with wear and age, giving them another chance.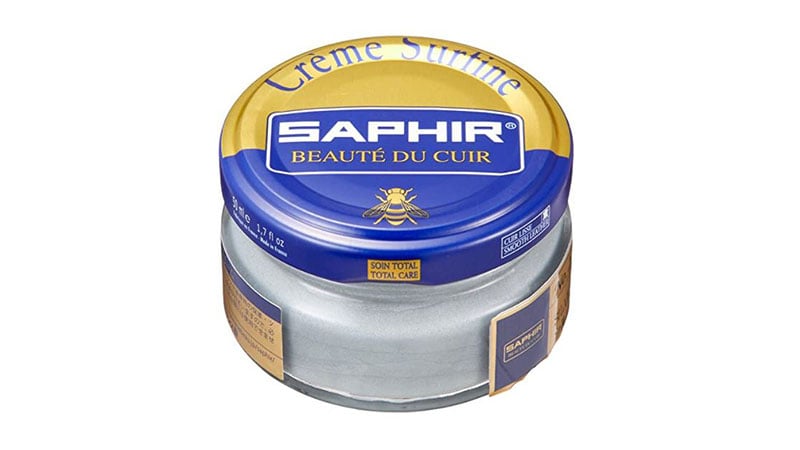 10. Moneysworth & Best Shoe Cream
Based in Canada, this family-owned shoe care company makes leading shoe polishes, creams, protectors, insoles, and shoehorns. The shoe cream consists of natural oils, waxes, lanolin, and pigments. As such, it adds moisture back into the leather and re-pigments the shoes to brighten the color. Additionally, it comes in dozens of colors, so finding the perfect shade is easy.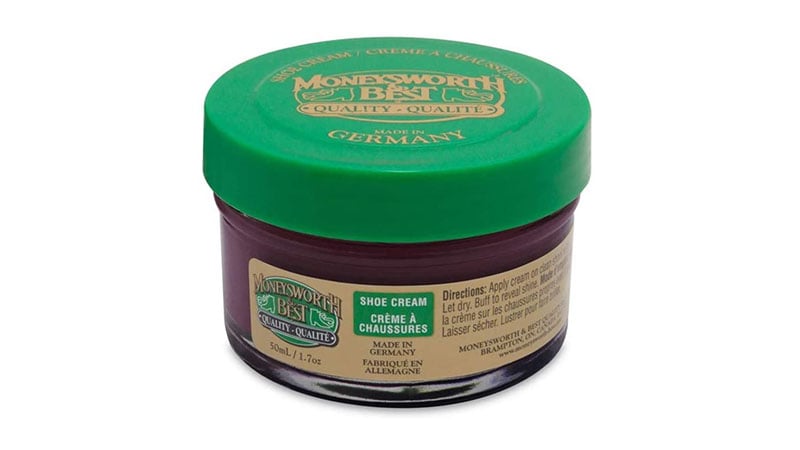 FAQs
What is the best shoe polish brand?
The best polish brand depends on the type of shoe you want to buff back to their former glory, and how damaged your shoes are. One of the most well-known and reliable shoe polish brands is Kiwi, which uses a combination of waxes to repair heavy-duty scuffs and scratches. However, you also can't go wrong with shoe polish brands that have been trusted for more than 100 years, such as Collonil 1909 and Angelus.
Is shoe cream better than polish?
Shoe cream and shoe polish have different uses, and therefore different benefits. Shoe cream has a softer texture and is primarily for adding moisture back into shoe leather as well as restoring color. If your shoes are prone to dryness and cracking, or the color has begun to fade or wear away, shoe cream is a great choice. Meanwhile, shoe polish is best for buffing out scuffs and scratches as well as restoring pigment and shine. For best results, try an all-in-one cream-polish combination product. 
Is instant shine bad for shoes?
'Instant shine' sponges and wipes are often sold as a 'quick fix' for dull shoes. While they do add shine quickly, without the need for brushing or buffing, they can damage your shoes in the long term. That is because instant shine formulas often contain acids, alcohol, and silicone, which dry out leather. However, if the instant shine product is made from ingredients such as carnauba wax, it is unlikely to damage your shoes. 
How long should shoe polish dry before buffing?
To allow the ingredients to properly soak in and nourish the leather, let your shoe polish dry for at least 20 minutes – and up to overnight – before buffing.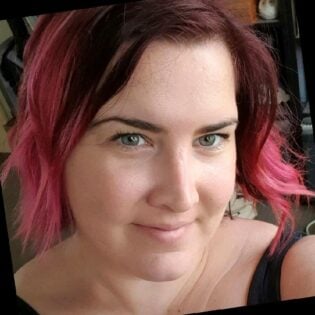 Alexandra Linde is an experienced writer holding a bachelor's degree in Journalism. She is the owner of Alexandra McKiterick Creative and has expertise in travel, fashion, fitness and lifestyle. Alex has previously written for Flightcenter, Travello, and Backpacker Deals.
SUBSCRIBE TO OUR NEWSLETTER
Subscribe to our mailing list and get interesting stuff and updates to your email inbox.