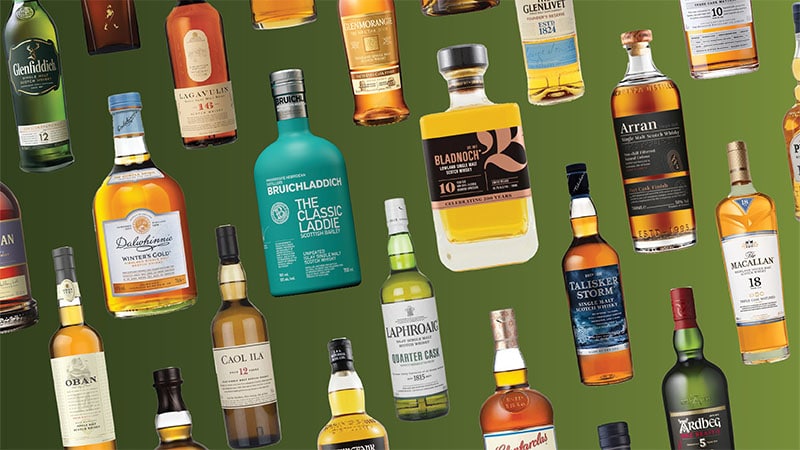 Scotch whisky is one of the finest spirits you can have in your liquor cabinet. With a centuries-old history, there's a high level of craftsmanship and expertise in every bottle of liquid gold. Similar to drinks like Champagne or Bourbon, it's subject to a list of stringent guidelines and rules that set it apart. Despite this, there's a vast range of styles and flavors on offer from the different regions and distilleries. Opt for an intensely smoky peated dram from Islay, a lighter grassy style from the Lowlands, or the sweeter fruity drops from Speyside. Whether you drink it neat, on the rocks, or mixed in your favorite cocktail, a bottle from these best Scotch whisky brands is a must-have.
Best Scotch Whiskies
1. Bruichladdich
Every bottle of scotch whisky from Bruichladdich is conceived, distilled, matured, and bottled on Islay. This Hebridean Island is known for producing some of the most heavily peated whiskies, and Bruichladdich is no exception. The brand's range includes the Heavily Peated Port Charlotte Single Malt and Octomore Super Heavily Peated. However, if you prefer something non-smoky, floral, and complex, The Classic Laddie is a brilliant choice. Like wine, the terroir of the barley is important for nuanced flavor characteristics, and each parcel of land is labeled and traced for provenance. Finally, each barrel ages in the warehouses that sit beside Loch Indaal, Islay. Over time, they take on characteristics from the sea air and west coast seasonal changes, adding extra complexity and character, before bottling.
2. Lagavulin
As one of the oldest distilleries in Scotland, Lagavulin had less-than-legal beginnings. In 1742 it was just a collection of 10 illicit distilleries. Then, in 1816, John Johnston converted it into a single, legal operation under the name Lagavulin. It sits along the south coast of Islay, taking advantage of the west coat peat bogs and peat-rich waters that run from Solan Lochs. These give the amber liquid its distinct and rich smokiness. The range includes a variety of ages and limited edition bottles. The Lagavulin 16 Year Scotch Whisky is a must-have in any collection and balances the dry smoke flavors with a gentle sweetness and hint of salt and wood. Meanwhile, the 2020 Distiller's Edition is sweet and luscious, with clear malt, smoke, and a salty tang. Lagavulin also boasts a gold certification in Green Tourism for its conservation and sustainability practices.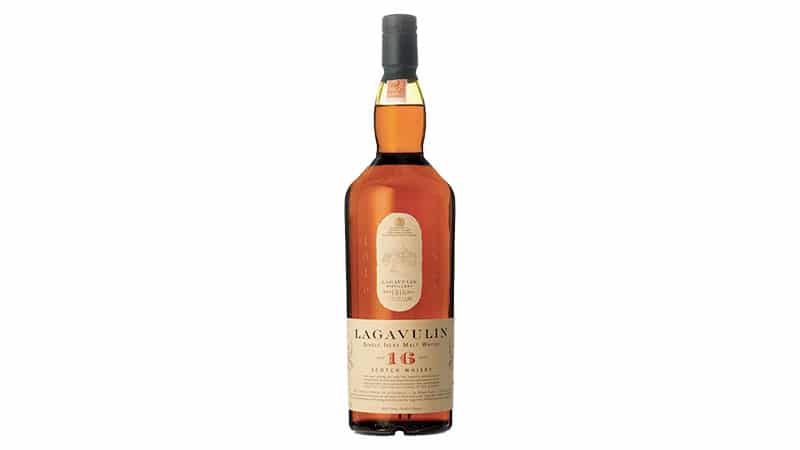 3. Laphroaig
Laphroaig is a south coast Islay distillery and the closest one to Port Ellen. Founded in 1815 by Donald and Alexander Johnston, the distillery is known for its signature smoky peated whisky, with medicinal undertones. This is thanks to the cold smoking process that takes place before the floor-malted barley is dried, allowing the vaporized oils to absorb better. The distillery also hand cuts all their peat, double distills and uses the crisp waters from the Kilbride Stream. Finally, most of the whisky ages in ex-bourbon casks from Maker's Mark in Kentucky, lending a caramel-like sweetness. Choose from an award-winning range, such as the deep and complex Quarter Cask that ages twice for double the flavor or the unique Laphroaig Lore. It combines generations of expertise and uses whiskies from five different cask types stored in the Atlantic warehouse for hints of the ocean, ash, and bitter chocolate.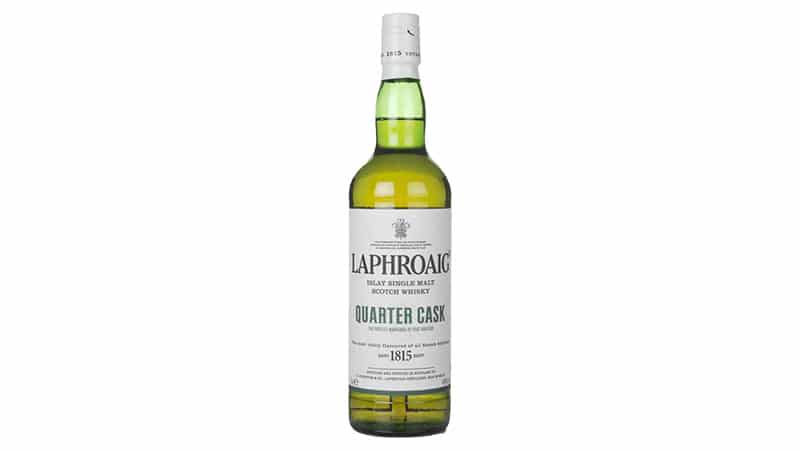 4. Bladnoch
Hailing from the lowlands, Bladnoch is the southernmost distillery in Scotland. It sits along the River Bladnoch, on the undulating coastline of Dumfries & Galloway. The brand has had multiple owners over the years, but Australian entrepreneur David Prior is the current owner, with Dr. Nick Savage (formerly of The Macallan) as Master Distiller. Its offering includes a range of eight Scotch whiskies matured in various types of casks, with different ages. All of them come in the signature square bottle, which also makes a great gift. The Samsara is full-bodied and fragrant, aging in both ex-bourbon and ex-California red wine casks, while the 10 Year has notes of fresh apples and wood spice with a sweet finish. If you're after something extra special, the extremely limited edition 19-year bicentennial release spent time in both Oloroso Sherry and Moscatel casks for a rich and complex dram.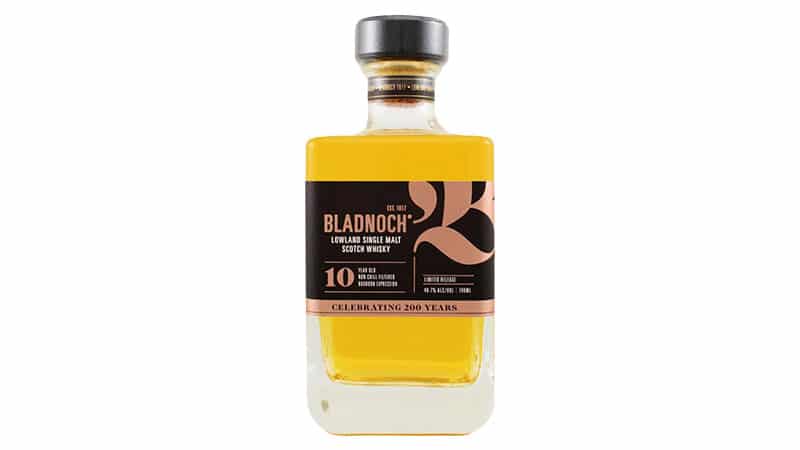 5. Caol Ila
The Gaelic origins of the name Caol Ila mean "Sound of Islay." This distillery is nestled in a bay on the east coast of Islay, close to Port Askaig and overlooking Jura. Glasgow distillery owner Hector Henderson built the site in 1846, and it's now the largest distillery on the island, under the ownership of beverage company Diageo. Choose from a range of peated and unpeated single malt Scotch whiskies, many of which are award-winning. The 12 Year is an excellent entry point, with a light smokiness and complex balance of sweetness and slightly sour finish. Meanwhile, the 15 Year is a smooth, unpeated drop, with a sweet minty-salty taste and a long warming finish with hints of spice and dark chocolate bitterness. Finally, there's also the crisp and assertive Moch that gets its name from the Gaelic word for dawn.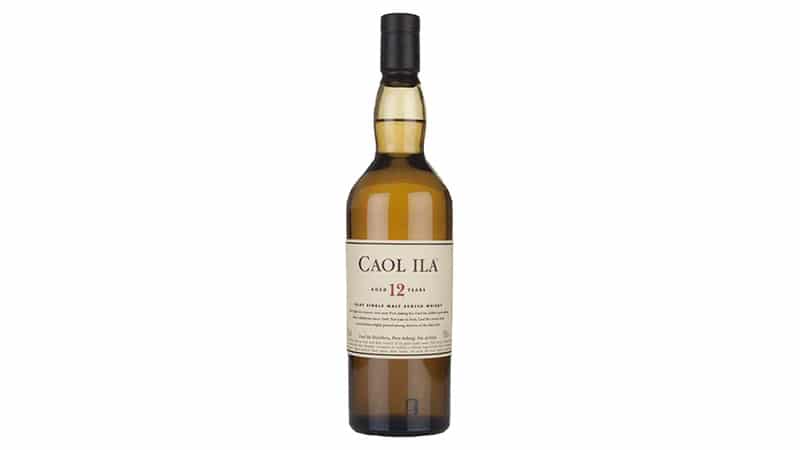 6. Talisker
Talisker is made by the sea, boasting wild whiskies that reflect the raw beauty of the island. This distillery sits on the rugged shores of Loch Harport on the Isle of Skye, and is the oldest distillery on the island, established n 1830 by the MacAskill brothers. Across the wide range of expressions, the flavor profiles all have characteristic hints of peppery smoke, lush green moss, and maritime notes. Talisker Skye starts soft and sweet before finishing with light smoke and warm spiciness, while Talisker Storm is a darker, deeper, more brooding expression that puts you at the heart of a stormy sea. However, if you're looking for a genuinely unique dram, choose the Talisker Xpedition Oak 43 Year. It was finished in casks that included staves that had traversed the seas with renowned adventurist James Aiken, as he followed the same route as the Talisker Whisky Atlantic Challenge.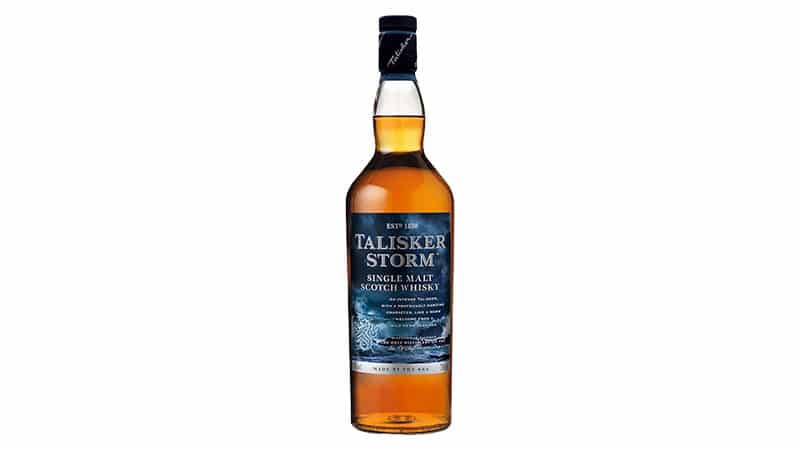 7. The Macallan
Hollywood favorite, The Macallan, is a premium whisky that appears in James Bond's Skyfall and regularly throughout Suits as Harvey Specter's preferred single malt. Alexander Reid, a barley farmer, founded the brand in 1824, and it was one of the first legal distilleries in Scotland. It sits on a 485-acre estate nestled above the River Spey. Six whisky-making pillars cement the brand's outstanding quality and distinctive character. These are the Spiritual Home at Easter Elchies House, Curiously Small Stills, Finest Cut, Exceptional Oak Casks, Natural Color, and Peerless Spirit. The range of expressions is extensive, with double cask releases, a Fine & Rare Collection, Limited Releases, Travel Exclusives, and the prestigious Red Collection, with ages between 40 and 78 years. A complete set of the Red Collection sold in 2020 for £756,400 or 975,756USD, with the funds going to charity.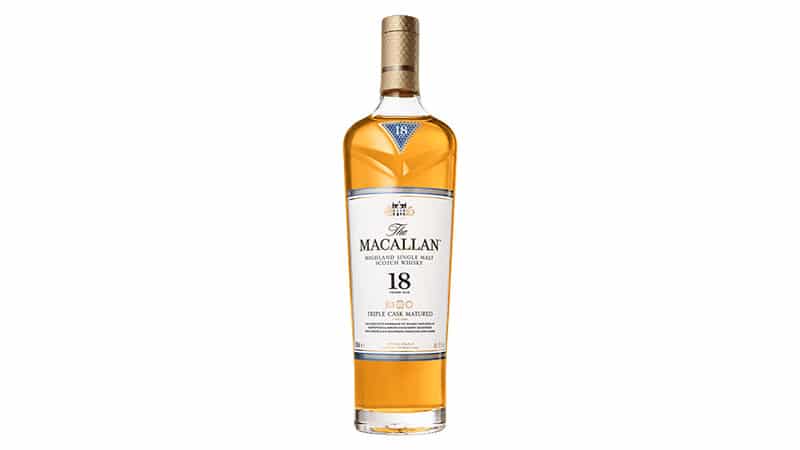 8. Glenmorangie
Glenmorangie has been making exceptional Scotch whisky since 1843. Located in Tain, in the Highlands, the distillery boasts the tallest copper stills in Scotland, creating richer aromas and a more intense taste. The brand also uses water from the Tarlogie Spring, which is particularly rich in minerals and protected through its ownership of the entire forest surrounding it. With the belief that all flavors are possible, there's a heavy focus on creativity and unconventional profiles. The core range includes The Original, Nectar d'Or, X by Glenmorangie, The Lasanta, and The Quinta Ruban 14 Years Old. Then there is also a collection of Prestige Expressions, Private Editions, and Limited Editions. The latter features unique bottles like A Tale of Cake, finished in Tokaji dessert wine casks, for a complex and sweet, pastry-like taste, best served with actual cake!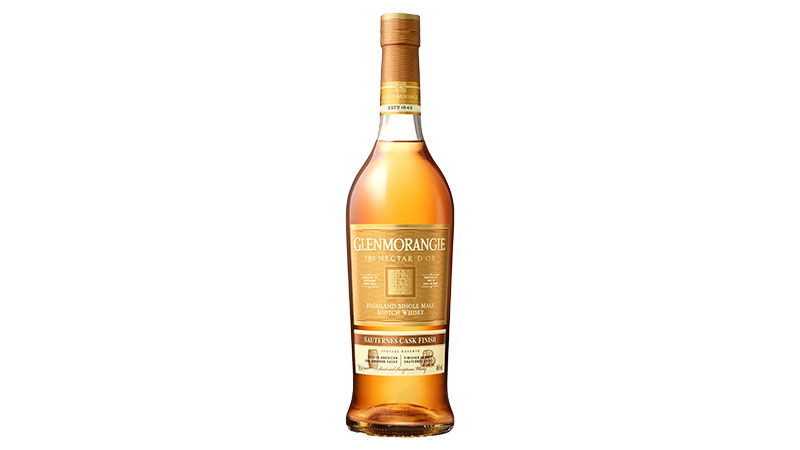 9. Aberlour
It's a long, slow process at Aberlour that makes the brand's Speyside Scotch whisky so good. Every drop ages for a minimum of 12 years in a combination of the finest hand-picked Oloroso Sherry butts and American Oak barrels. It's such an important step that it's the Number One Deed that defines the whisky's character. Deed Number Seven dictates that only locally grown barley is used, and Deed Number 19 sees a bottle of the 12 Year poured into the River Spey each year to bless the salmon fishing season. The collection includes six core range whiskies and nine limited-edition expressions. The 12 Year is the lead-in, with fruity aromas and rich chocolate on the palate, while the Casg Annamh, or Rare Cask, is sweet and spicy with apple crumble, ripe peaches, and a long, rich finish.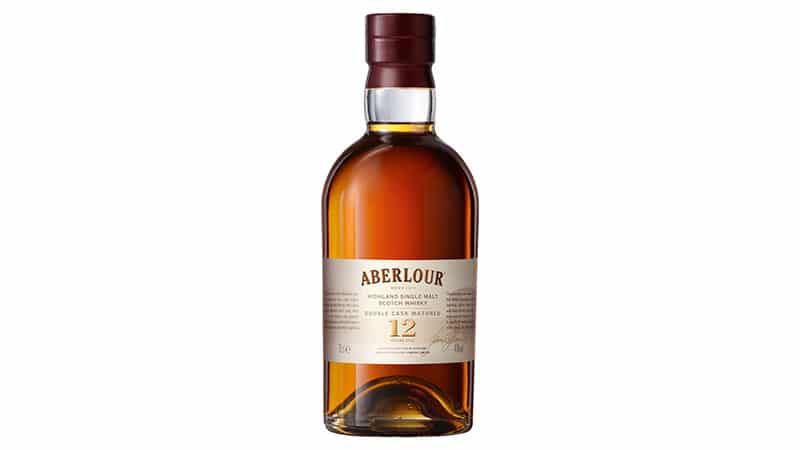 10. Oban
Situated in the port town of the same name, Oban is one of the Highland's oldest distilleries, founded in 1794. The Gulf Stream warms the sheltered harbor, giving it a milder, more temperate climate, making it perfect for whisky-making. Despite being an older distillery, the expressions boast a surprising freshness and a hint of sea salt meandering in from the Islands. The Distiller's Edition double-matures for 14 years in ex-bodega Montilla Fino cask wood, making it explosive on the palate with a rich, fruity body and Jamaican coffee finish. Meanwhile, for the 14 Year Single Malt, the slow distillation and condensing in rooftop worm tubs bring a beautiful brininess and deep flavor that complements the ripe orchard fruits and sweet spice on the palate.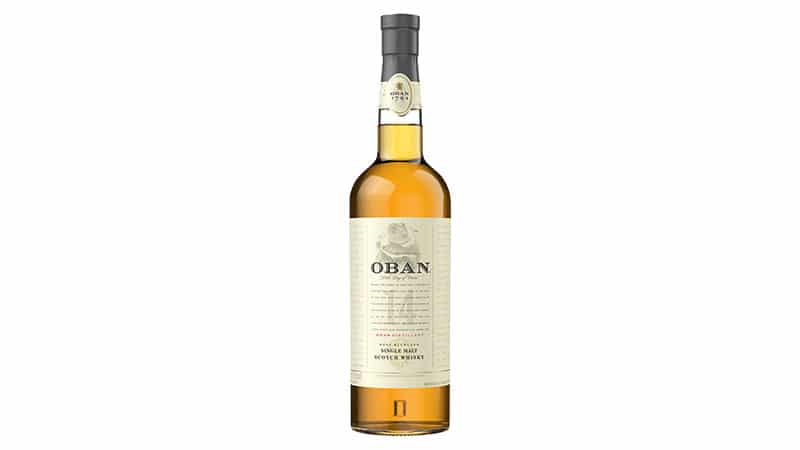 11. Glenfiddich
William Grant built the Speyside Glenfiddich distillery stone by stone with his own hands in 1886, fulfilling a long-held dream to create the best dram in the valley. Five generations later, the distillery is still independent and family-owned, keeping the tradition of innovation and pioneering alive. The collection is extensive, ranging from the accessible 12-Year-Old Single Malt through to the brisk 21 Year, the Grand Cru aged in French Cuvee casks, and the 40 Year Old, of which less than 1000 bottles are released each year. There's also a selection of rare whiskies, such as the Glenfiddich Excellence 26 Year Old, only available in certain markets. Lastly, the brand is not afraid to get creative, with releases like the IPA Experiment finished in IPA casks, the Fire & Cane finished in Latin rum casks, and the Winter Storm finished in Canadian Ice Wine casks for extra sweetness.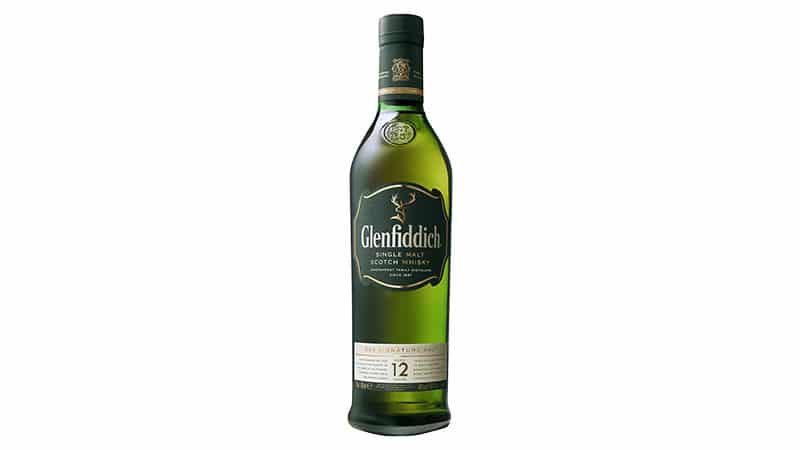 12. The Glenlivet
Tucked away in the remote and isolated Livet valley, in the Scottish Highlands, The Glenlivet has illicit beginnings. In 1824, when laws changed, founder George Smith became the first legal distiller in the parish, beginning the story of the Glenlivet as it's known today. The distillery offers four collections. The first is Taste, featuring the Founder's Reserve, a classic expression, with orange, pear, and toffee on the palate, and along, creamy finish. Then, the Heritage range is where you find the aged Scotch whisky, with 12, 15, 18, 21, and 25 Year releases, plus three different 50 Year single malts. In the Explore collection, you'll find options aged in different casks, such as the sweet and tropical Caribbean Reserve that uses rum barrels, or the Nadurra, matured in first-fill Oloroso sherry oak casks. Finally, there's also a Travel exclusive line.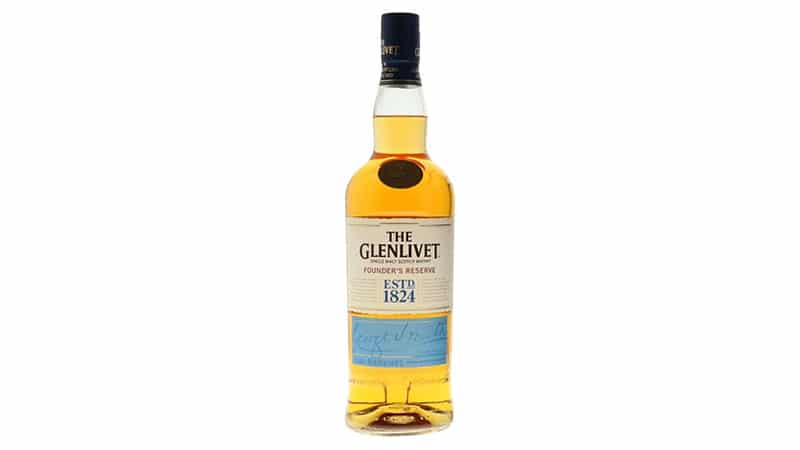 13. The Balvenie
The Balvenie Scotch whisky-making process focuses on five rare crafts to produce unique single malts. These are homegrown barley, the malting floor, copper stills, expert cooperage, and the Malt Master, David C. Stewart MBE, who has dedicated more than 50 years to the role. This Speyside distillery was founded in 1892 by William Grant, the same man behind Glenfiddich. As such, it boasts a long and experienced history, with five generations behind the label. The collection is extensive, with a core range, rare marriages, whisky stories, craft whiskies, a unique compendium from David, and a travel retail exclusive collection. The 12 Year Doublewood is the lead-in single malt and ages in American Oak ex-bourbon barrels before finishing in Spanish oak ex-Oloroso sherry casks. It launched in 1993 and features nutty sweetness, cinnamon and sherry on the palate with a long, warming finish.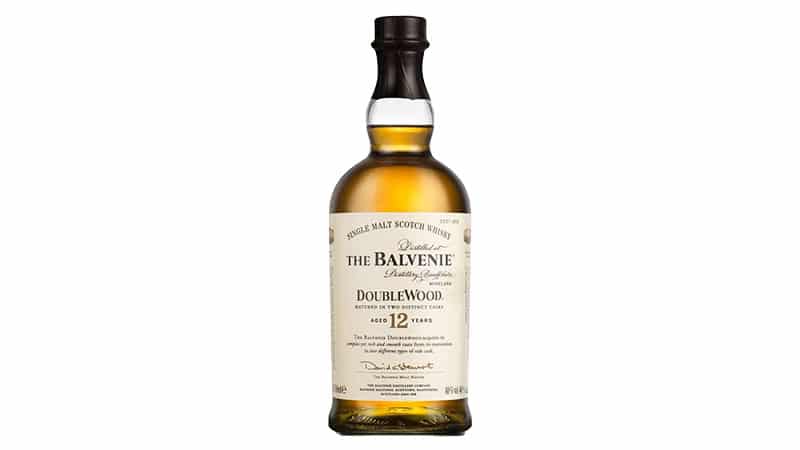 14. Dalwhinnie
Dalwhinnie is a Scotch whisky brand of extremes. This Highland distillery is the highest and coldest site in Scotland and uses water from Lochan na Doire-uaine, which sits at 2000 feet above sea level. It was built in 1897, and the name means "plain of meetings" in Gaelic. The compact collection includes both Distillers editions and aged releases. The 2020 Distillers Edition boasts a secondary maturation in fortified wine casks, giving the whisky a distinct sweetness that complements the spicy malt. Meanwhile, the 15 Year is clean and crisp on the nose with heather-honey sweetness and citrus on the palate, and the 30 Year is smooth and creamy, with an astringent pepper warmth. Lastly, the Winter's Gold is perfectly warming for chilly days, with notes of honey sweetness, autumn fruit, and the slightest hint of smoke.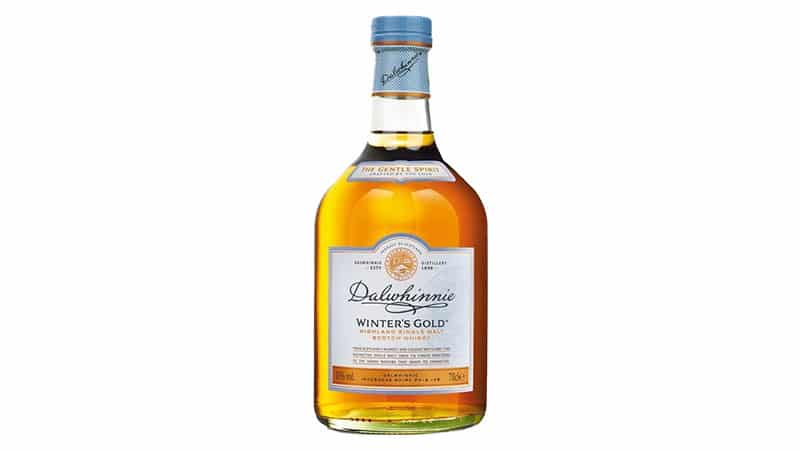 15. Ardbeg
John Macdougall established the Ardbeg distillery on the Isle of Islay back in 1815. Ardbeg is particularly well known for using the most phenolic malt in the business, peating it to 50ppm, resulting in untamed smoky whiskies that reflect the Islay style. The soft water from Loch Uigeadail also adds to the unique taste. When it comes to the collection, you'll find a wide range of award-winning expressions. If you're looking for something special, then the Ardbeg Traigh Bhan 19 Years Old Batch 3 is excellent. It boasts a beautiful rose gold color, having aged in both American oak and Oloroso sherry casks. On the palate is a classic sweet smokiness that rolls in waves with a long spiced finish. The Wee Beastie is another great option that pours a big, smoky, and bold dram with an explosive mouthfeel that combines notes of chocolate, eucalyptus, aniseed, and peat.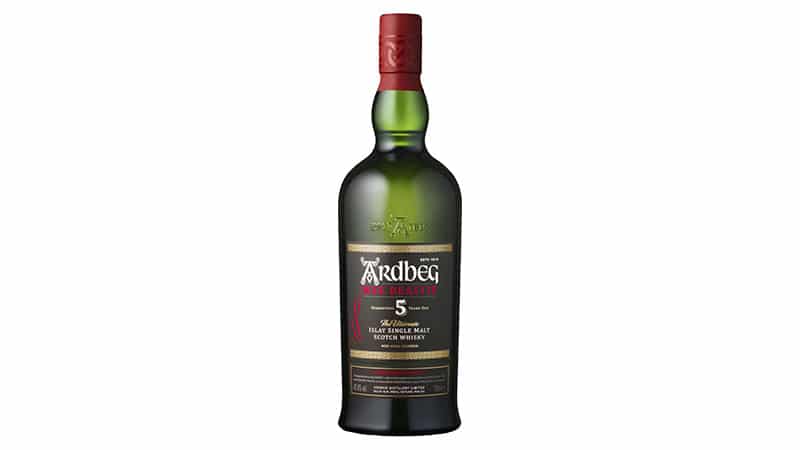 16. Auchentoshan
While many Scotch whisky distilleries are tucked away in the wild regions of the country, Auchentoshan is a city-slicker born and raised just outside Glasgow. The clear, crisp taste in every bottle of the brand's unpeated whisky comes thanks to the triple distillation method. Doing so enhances the delicate notes of fruit and citrus and embraces the woodiness imparted by the cask maturation. Finally, the other secret ingredient is time, with each batch aging for a minimum of three years. When it comes to the expression, there are four ranges – Core, Aged, Special, and Travel Retail. The core range includes American Oak with sweet aromas of vanilla and coconut; the 12 Year, with delicate hints of tangerine and lime; and the award-winning Three Wood, which spends time in American bourbon, Spanish Oloroso sherry, and Pedro Ximenez sherry casks. It's perfect for an Old Fashioned!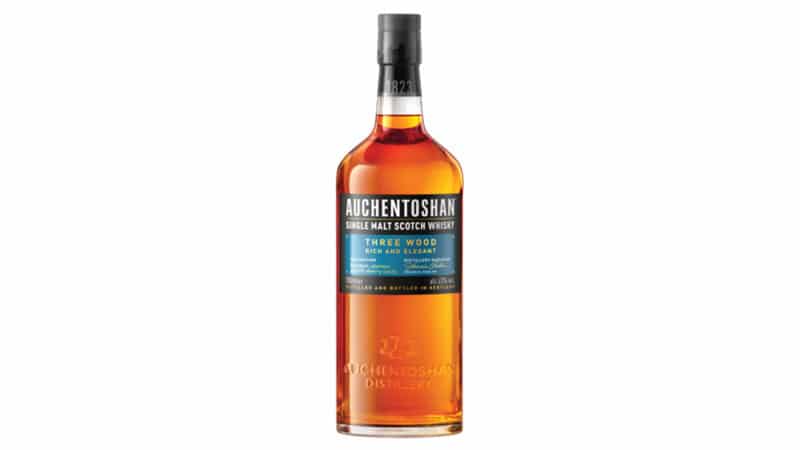 17. Arran
The Isle of Arran lies to the west of Glasgow, sitting in the center of the Firth of Clyde. It boasts rugged coastlines, fertile farmlands, and thick forests and is home to Arran's two distilleries. The first one opened in the north of the island in Lochanza in 1994, while the second site, at Lagg in the South, opened in 2019. As one of the few independent distilleries in Scotland, there's a focus on traditional methods and exceptional ingredients, including water from Loch Na Davie that rushes down the Easan Biorach burn. The product selection is extensive, with a collection of single malts, limited editions, blends, and even a cream liqueur for something different. The single malts are the signature style, with different ages and barrelling for a variety of tastes. If you're looking for something peaty, then the Limited Edition Machrie Moor options are excellent.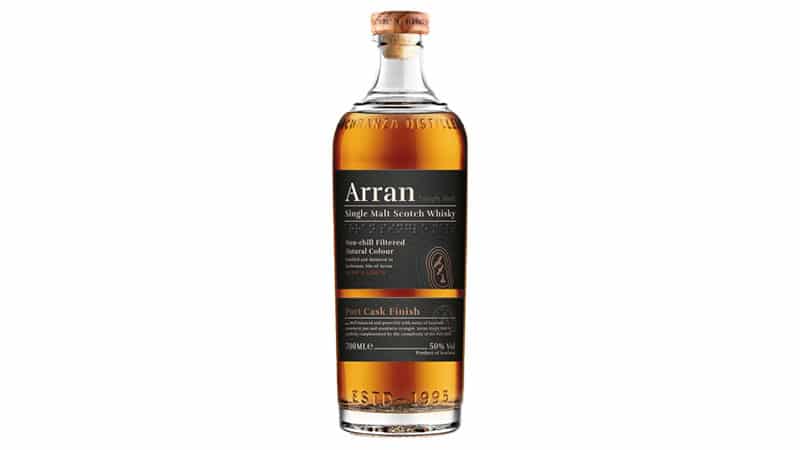 18. Highland Park
The rugged, windswept landscapes of Orkney are where Highland Park has made its home since 1798. This historic brand has five keystones of production, starting with the malting floors that are hand-turned every eight hours. The other keystones include using only hand-cut, aromatic peat from the nearby Hobbister Moor, maturing the whisky in sherry-season oak casks, cool maturation through the long cold winters, and cask harmonization through expert marriages for perfectly-balanced flavors. The result is distinctive Scotch whisky that pays tribute to the Orkney islands' Viking heritage. Across the expressions, you'll find notes of smoky peat, heather honey, and spiced fruitcake. Select from a range of aged releases, cask strength bottles, and travel retail exclusives.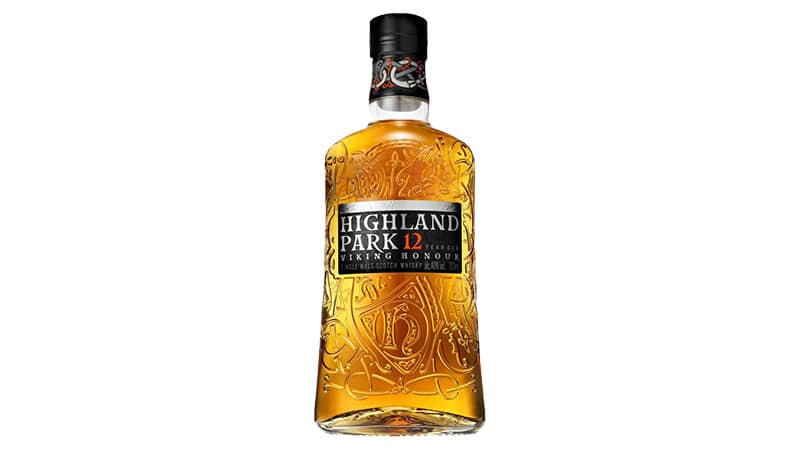 19. Old Pulteney
The North Sea is intricately entwined with the Old Pultney distillery, located in Wick at the north of the Scottish mainland. With traditional warehouses exposed to the bracing sea breezes, the whiskies take on a distinctively maritime essence, from defined brininess to subtle coastal chords. James Henderson founded the distillery in 1826 at the height of Wick's herring boom. Combined, it became known as a town with barrels of silver (the herring) and gold (whisky). The range of expressions is extensive, with more than a dozen styles and even more in the archives. Try the award-winning 12 Year that boasts vanilla, citrus, salt, and a long sweet finish, or the special edition Flotilla 2008 Vintage, aged in ex-bourbon barrels for ten years, giving it hints of spice, toffee, and coconut to warm your soul.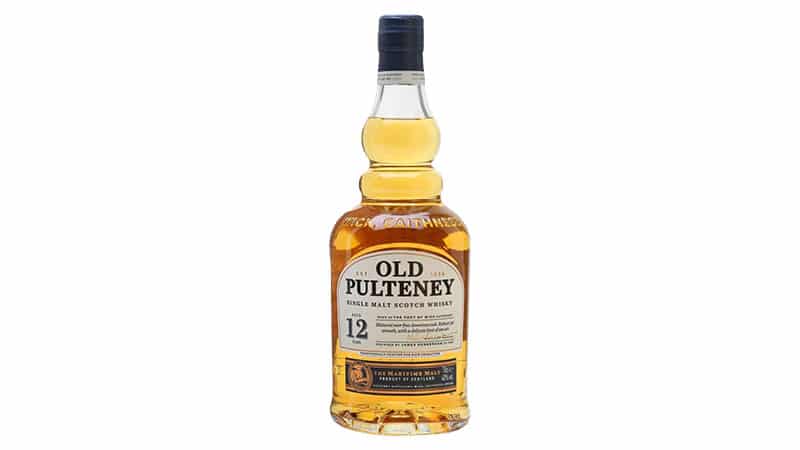 20. Glenfarclas
Glenfarclas has been family-owned for six generations after John Grant established the distillery in 1865. More than 150 years later, the family remains committed to producing the finest Highland Scotch whisky, using time-honored processes. They use the purest spring water and snowmelt from the heather-covered slopes of Ben Rinnes and double distill in the direct fire copper stills. Then, with a focus on aged whiskies, the single malts mature in Oloroso sherry casks. The Aged Range of expressions starts with a 10 Year, which is delicate and light, with hints of vanilla, dried fruit, and spices. Then, the oldest expression is a 40 Year, with caramel, chocolate, and raisins, with a crisp finish. Additionally, there's the 105 Cask Strength offering, and exclusive Family Cask releases that each have its own history.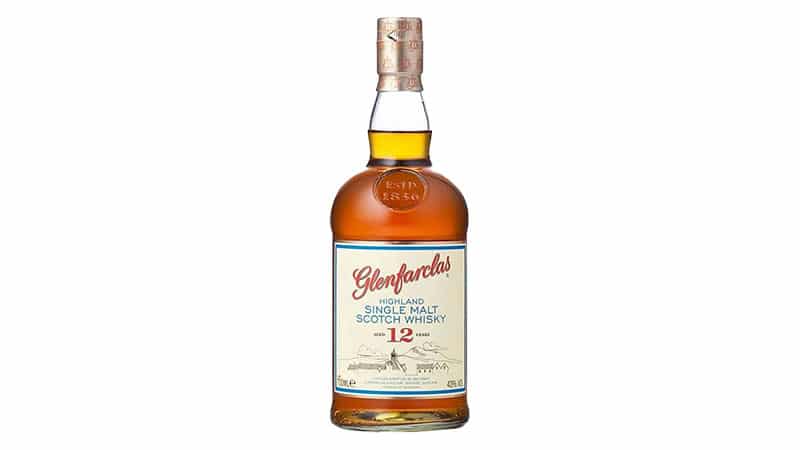 21. Bunnahabhain
Considered the most remote distillery on Islay, Bunnahabhain sits in a bay on the island's east coast, overlooking Jura. It was founded in 1881 and relied upon sea trade until the 1960s, when a road was built. Unlike other Islay Scotch whisky brands, Bunnahabhain is known for its delicate and complex unpeated single malts. However, they do also offer a few peated spirits within the Limited Edition and Distillery Exclusive ranges. The core range has six expressions – a 12 Year, 18 Year, 25 Year, 30 Year, 40 Year, and Stiuireadair. The 12 Year was first launched in 1979 and is double matured in ex-bourbon and sherry casks, giving it a full, rich body. The palate shows fruity notes, along with sweet nuttiness and hints of vanilla and caramel with a lingering finish.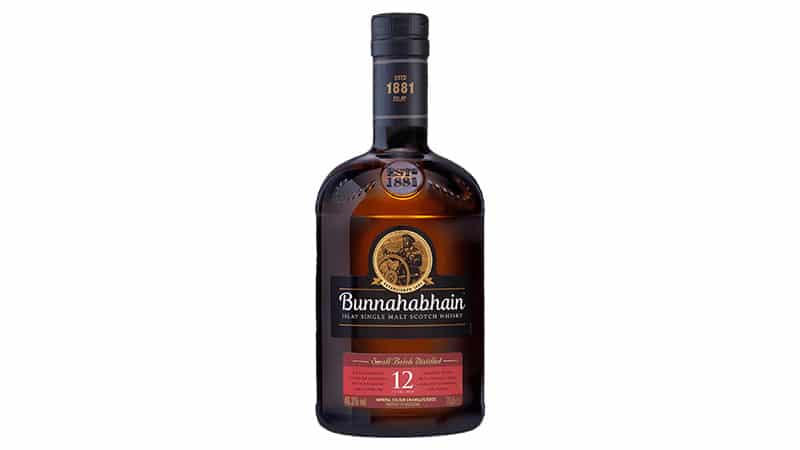 22. Springbank
Campbeltown, on Scotland's west coast, was once considered the whisky capital of the world and home to over 30 distilleries. Today, only three distilleries remain, including Springbank, which Archibald Mitchell established in 1828. Today, the fifth generation of the Mitchell family still owns and runs the establishment, with 100 percent of the processes taking place onsite. This including floor malting, kilning, milling, mashing, fermentation, distillation, cask filling, maturation, bottling, and labeling – most of these are also done by hand. There are actually three labels within the brand, starting with the original Springbank, which is lightly peated and full-bodied with maritime influences. Then there's also Longrow, launched in 1973 and heavily peated for a smoky dram, and Hazelburn, a light, non-peated fruity style, first distilled in 1993.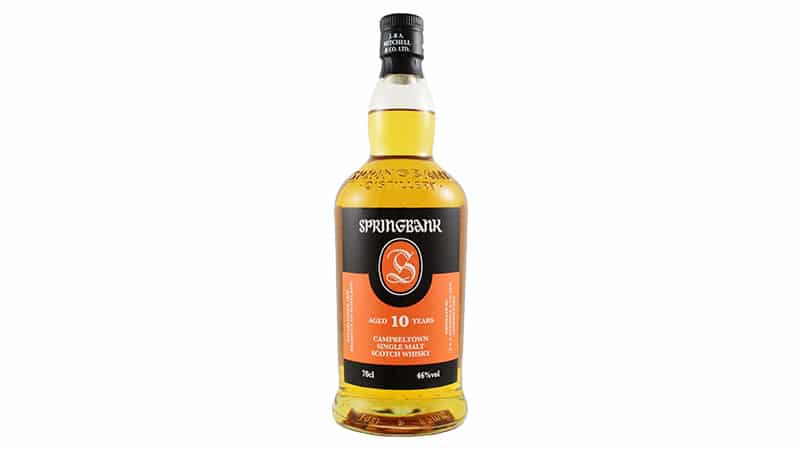 23. Kilchoman
Kilchoman is a very young distillery compared to its competitors. Located on a farm on the western coast of Islay, Anthony and Kathy Wills established it in 2005. With the 100 percent Islay philosophy, they use the most fertile fields of their 2000-acre farm to grow the barley that ends up in every dram of their Scotch whisky. Once harvested, the barley is floor-malted and peated for the distinct smoky, maritime essence. Being such a new distillery, the range is still young but boasts four core expressions and some limited-edition releases. The Machir Bay has citrus fruit and vanilla notes, while Sanaig has soft peat smoke and caramel. Meanwhile, there's also the heavily peated, sherry-matured Loch Gorm with spicy dark chocolate on the palate and the 100% Islay, the world's only Single Farm Single Malt Scotch Whisky.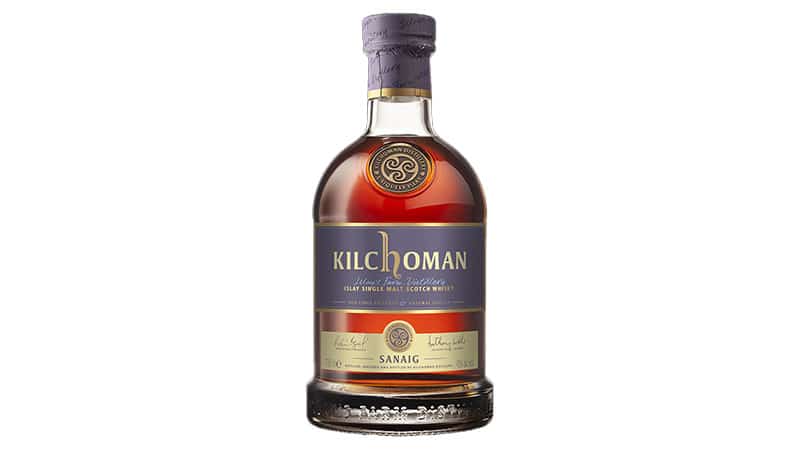 24. Benriach
Benriach is a Speyside distillery located in Elgin, where John Duff founded the brand in 1898. However, it was only open for two years before the Pattison Crash saw it close until the 1960s. Today, the brand still embraces its creative heritage, releasing rich multi-layered expressions with classic unpeated, Highland peated, and triple distilled styles. The brand also uses a range of casks such as virgin oak, bourbon, rum, Madeira, sherry, port, red wine, and marsala. The Core range includes The Original Ten with ripe pear, nectarine, and malt sweetness on the palate, while The Smoky Ten has notes of smoked applewood and honey maple, thanks to three cask maturation in bourbon, rum, and virgin oak. If you're after an aged expression, The Thirty is the oldest and a rare find with dark fruits, chocolate raisins, honey, and a long smoky finish.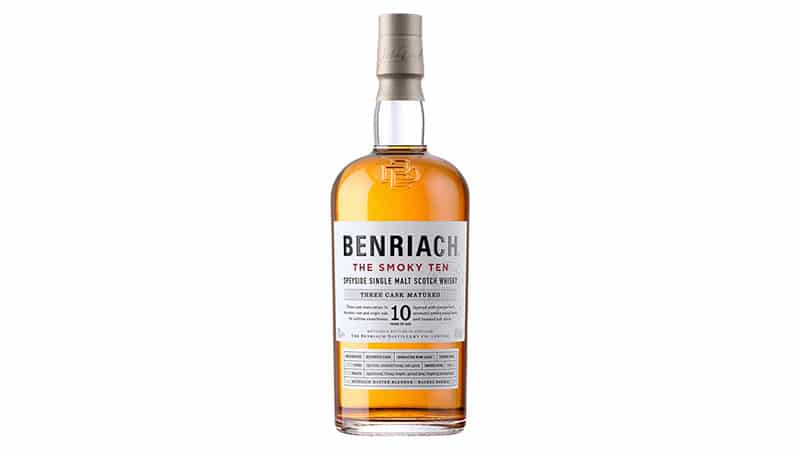 25. Johnnie Walker
While most distilleries on this list offer single malt, the blends from Johnnie Walker are often the gateway dram for most people entering the world of Scotch whisky. The brand may not have the same reputation as other distilleries, but with massive distribution, it's incredibly accessible. You'll find the various releases under different colored labels. The Red Label is the pioneering brand, with spices and pepper on the tongue with a long, smoky finish. If you're looking for something fancier, the Black Label is a great option that ages for at least 12 years. Meanwhile, the Double Black is a darker, smokier interpretation, with an unmistakable peat flavor. At the other end of the spectrum is the Johnnie Walker Blue Label, the premium offering, which takes inspiration from Alexander Walker's 1867 Old Highland Whisky with hints of honey, rose petals, and zesty oranges.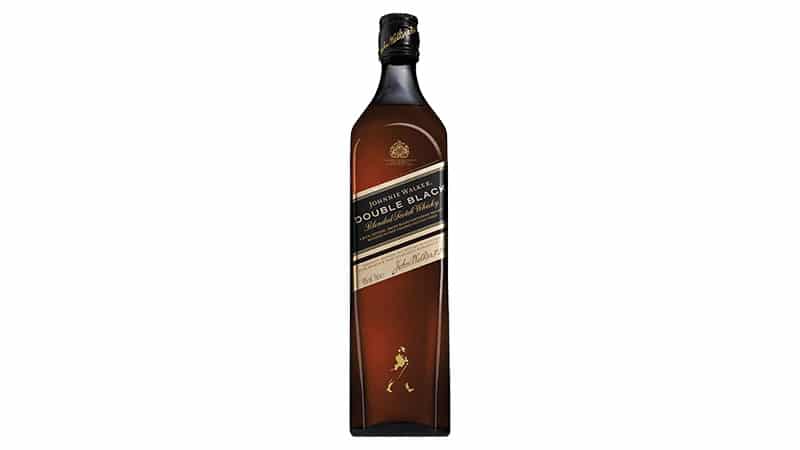 History of Scotch Whisky
The earliest written mention of Scotch whisky occurred in the 15th century. However, the Scottish Parliament first introduced taxes on the spirit in 1644, which lead to an increase in illicit distilling, smuggling, and avoiding the taxman. Later, in 1823, the government sanctioned whisky distilling with a more fair and consistent tax system and licensing fee. As such, many of the illegal distilleries turned legit and remain so today. Many others also opened in the late 1800s. Also in the 19th century, Scotch exports began under pioneers such as Johnnie Walker and James Buchanan. This allowed producers to take advantage of the gap in the market created when the phylloxera beetle devastated French vineyards, almost ceasing production of wine, cognac, and brandy. Finally, in 1933, the first definition of Scotch whisky was secured, protecting the name by law.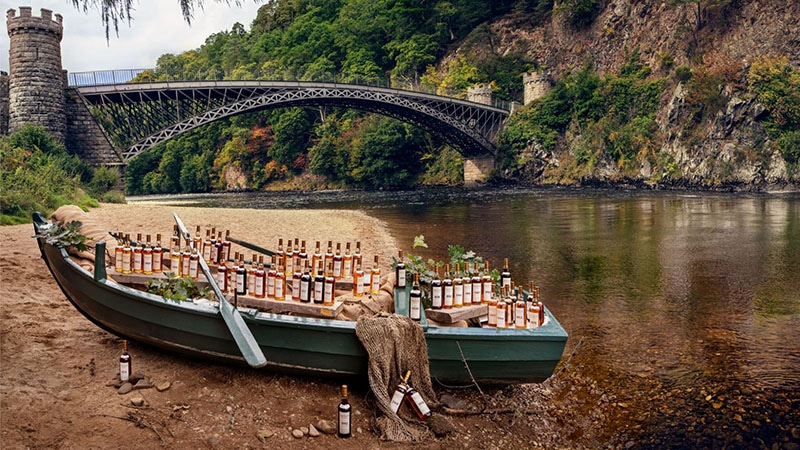 How is Scotch Whisky Made?
The Scotch-making method is very similar to other grain spirits. It starts with grain, in this case, malted barley, which may have been peated depending on the distillery. Then, the ground-up malt is combined with water creating the mash and heated to maximize sugar extraction. Next, the distillers add sugar to start the fermentation raising the ABV of the resulting wash to around eight percent. Once it reaches this level, it's transferred to a still, where it reaches nearly boiling point, separating the alcohol vapors from the water before condensing the vapors back into a liquid. Most brands have at least a double distillation process before the liquid is put into oak barrels (or butts or hogsheads) for at least three years' maturation. Finally, the whisky is bottled at the desired ABV, with some distillers opting to chill-filter at this stage too.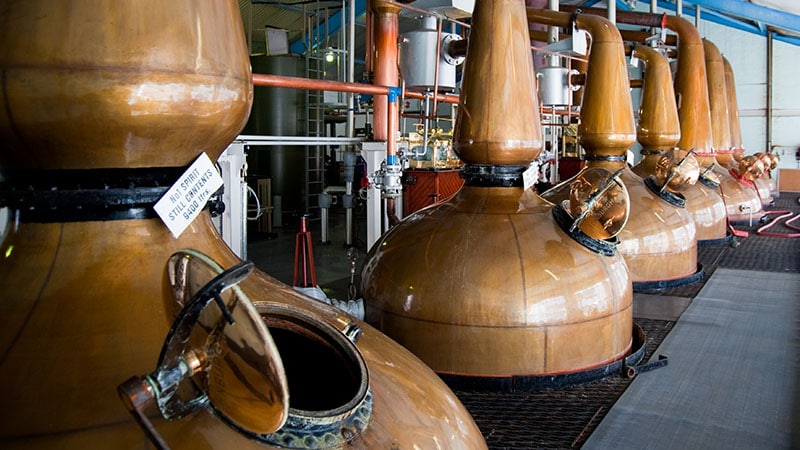 What Makes Scotch Whisky Unique?
Like bourbon and Champagne, Scotch whisky is separated from other styles by a strict set of Scotch Whisky Regulations (SWR) for production and labeling. Scotch whisky can only be made in Scotland. It must also be distilled from water and malted barley though other whole cereal grains may be added. Distillation strength must not exceed 94.8 percent, while bottle strength is at least 40 percent ABV. The spirit must be wholly matured in Scotland, in oak casks not exceeding 700 liters, for a minimum of three years. Finally, nothing can be added other than water and plain caramel coloring. There are also additional requirements for calling something a single malt, single grain, or blend. Another unique feature of Scotch is the prevalent use of peat, especially in Islay and the Highlands.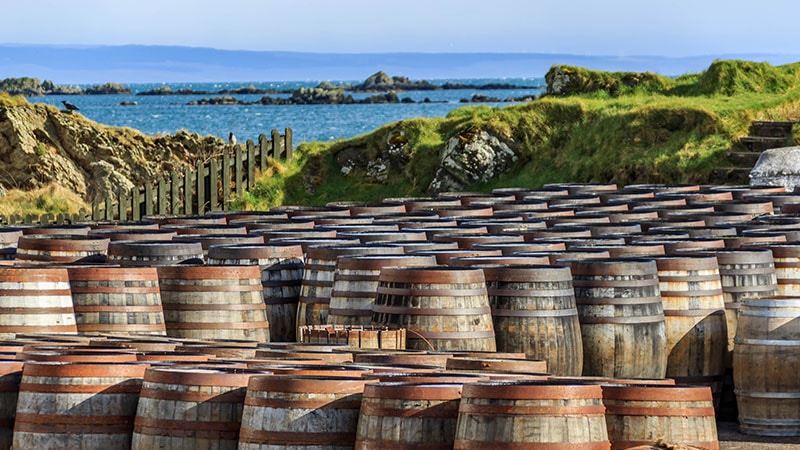 Types of Scotch Whisky
Scotch whisky is most commonly defined by two factors – grain and region. Single Malt Scotch must use a mash of 100 percent malted barley, pot distilled in a single distillery. Meanwhile, Single Grain Scotch can incorporate other grain cereals but must also be distilled by either continuous or column stills at a single site. Finally, blends combine single malt or grain whiskies from more than one distillery to create new flavors or improve consistency. The majority of Scotch whisky sold globally is a blend. Then, the other defining element is the region. There are five in Scotland – Lowlands, Highlands, Speyside, Islay, and Campbeltown, with the Islands commonly considered an unofficial sixth region. Each has a unique and inspiring landscape, producing distinctive characteristics often found across the distilleries. For example, Islay whiskies tend to be peaty, Islands are briny, and the Lowlands are light and grassy.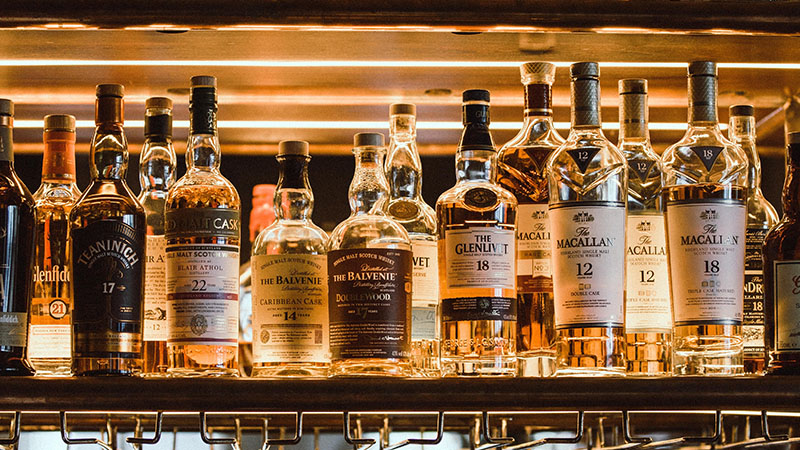 How to Drink Scotch Whisky
When you come to taste Scotch whisky, use a solid tumbler or Glencairn glass. Inhale the aromas of the whisky, as the smell is just as much part of the experience. Then, sip, don't shot. Let the liquid roll over your tongue so you can savor the flavor and appreciate the finish. When it comes to regular drinking, most distillers recommend consuming your Scotch whisky neat. However, if that's a bit too intense, then you can add a small splash of pure spring water. Doing so will open it up and release different aromas, but avoid adding more than 20 percent water. If you prefer cold drinks, you can drink Scotch on the rocks; however, it can suppress some of the characteristics. Just make sure to use large, clean ice cubes. Finally, scotch whisky is also great in cocktails, so don't be afraid to get creative!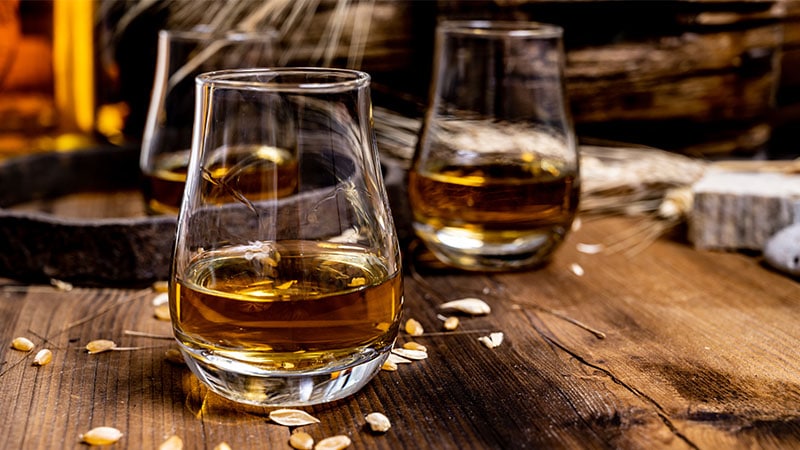 Best Scotch Cocktails
Penicillin
Not to be confused with antibiotics, a Penicillin cocktail is an excellent use for blended Scotch whisky. Australian ex-pat Sam Ross first created the drink in New York in 2005. Shake two ounces of blended Scotch, along with three-quarter ounces each of fresh lemon juice and honey-ginger syrup, then strain over fresh ice into a heavy tumbler. Top with a bar spoon of peated Islay Scotch whisky, and garnish with a lemon twist or candied ginger.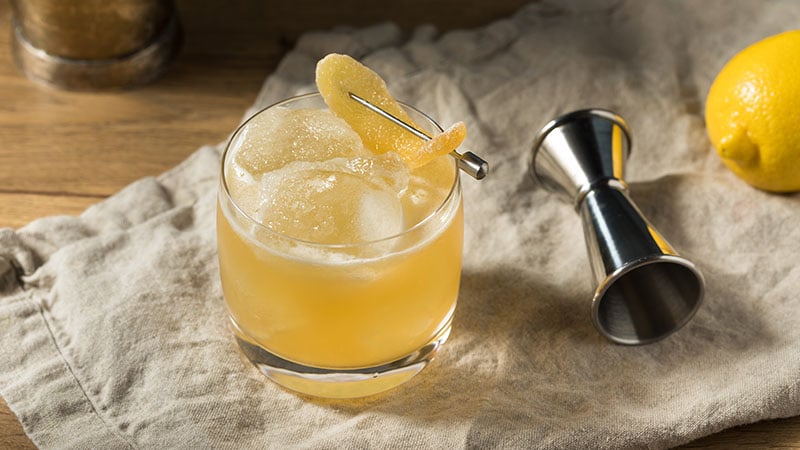 Blood and Sand
The formula for a Blood and Sand cocktail is an easy one. It's equal parts each of blended Scotch whisky, cherry brandy liqueur, sweet vermouth, and fresh orange juice. Shake them all with ice, and strain into a chilled coupe glass, garnishing with an orange zest twist or cherries. This cocktail originated in London, appearing in Harry Craddock's 1930 The Savoy Cocktail Book.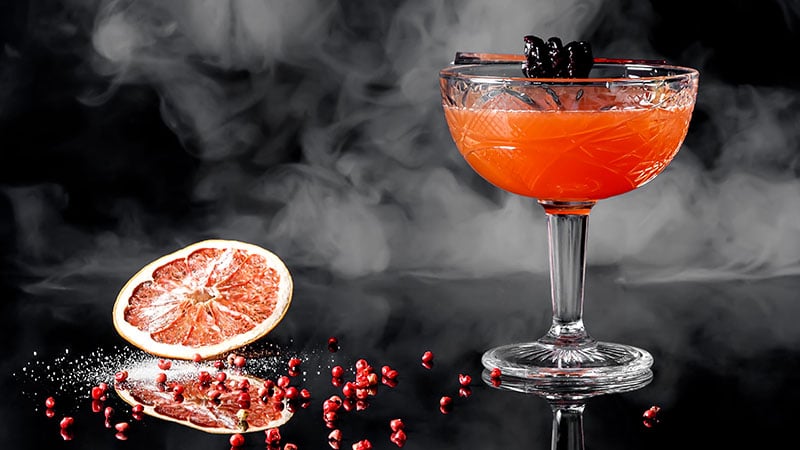 Rob Roy
The Rob Roy cocktail takes its name from an operetta honoring the 17th-century outlaw, Robert Roy MacGregor — a Scottish Robin Hood. While most sources credit the Waldorf Astoria in New York with its invention, others suggest it could have been invented at the Fifth Avenue Hotel or even across the river at Duke's House in Hoboken. Regardless of its origins, it's a sophisticated and delicious beverage. Stir together one and two-thirds of an ounce of blended Scotch whisky, one ounce of sweet vermouth, and two dashes of Abbott's bitters over ice. Strain into a chilled coupe glass and garnish with a maraschino cherry.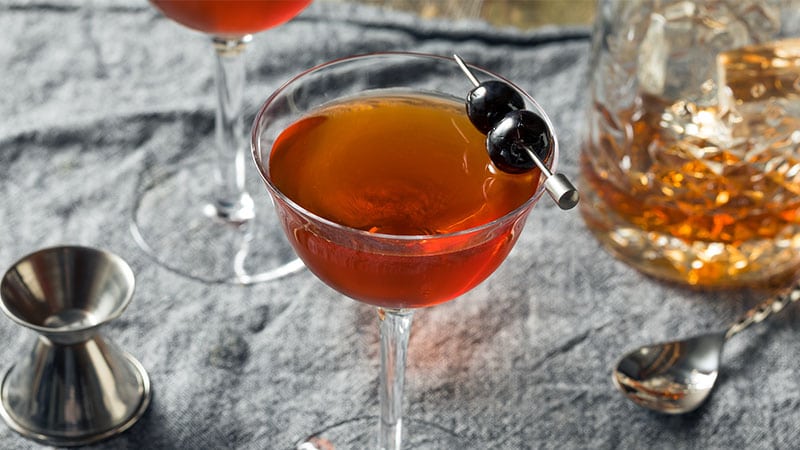 Rusty Nail
The name might suggest you need a tetanus shot, but you'll be surprised at how delicious this cocktail is. It first appeared at the British Industries Fair held in New York in 1937, before disappearing for a couple of decades and reappearing in the post-WWII boom. It's a simple, two-ingredient recipe. Over ice, stir one and half ounces of blended Scotch whisky and half an ounce of Drambuie. Then, strain into an ice-filled tumbler, and garnish with a lemon zest twist.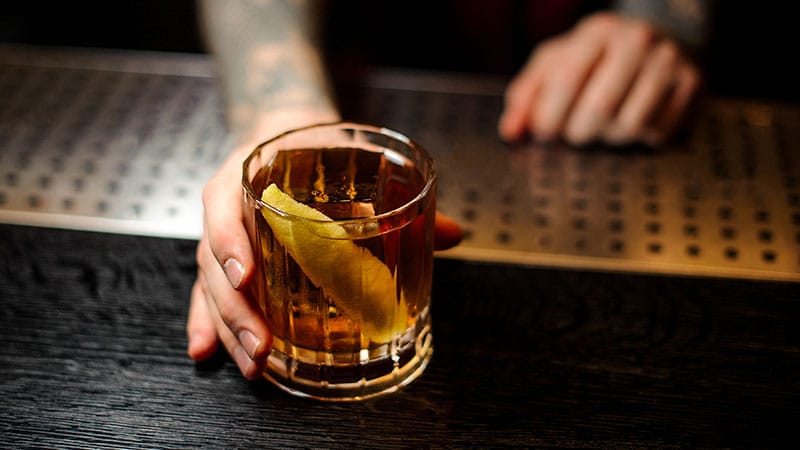 Godfather
The origins of the Godfather cocktail are murky. However, it's said to have been a favorite of Marlon Brando, who played Vito Corleone in The Godfather movies, hence the name. It's also a simple, two-ingredient cocktail. Over ice, stir two ounces of blended Scotch whisky with two-thirds of an ounce of amaretto. Strain into an ice-filled tumbler and garnish with an orange zest twist.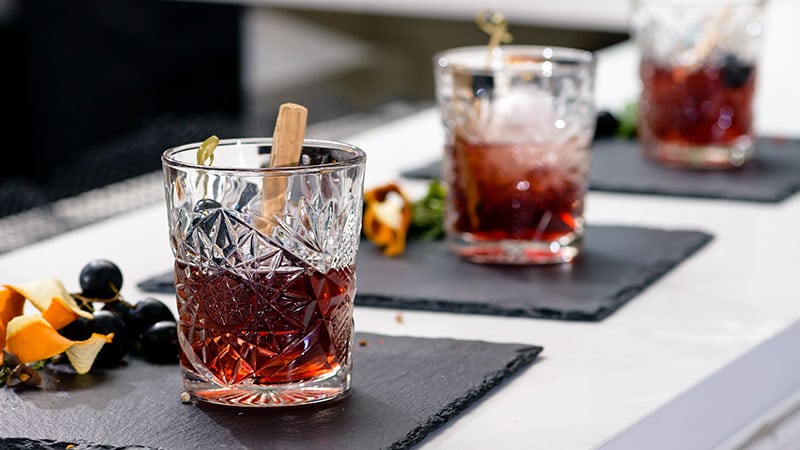 Smoky Martini
Gin lovers will love this riff on a classic martini, but it can pack a punch, so proceed with caution. There are quite a few variations to the recipe. At its simplest, stir together ice, two ounces of gin, half an ounce of dry vermouth, and a quarter ounce of peated Scotch Whisky. Strain into a chilled coupe glass and garnish with an olive. If you want it boozier, use one and a half ounces of gin, two-thirds of an ounce of both vodka and dry vermouth, plus one-sixth of an ounce of Islay peated whisky. Stir with ice and strain into a coupe to serve.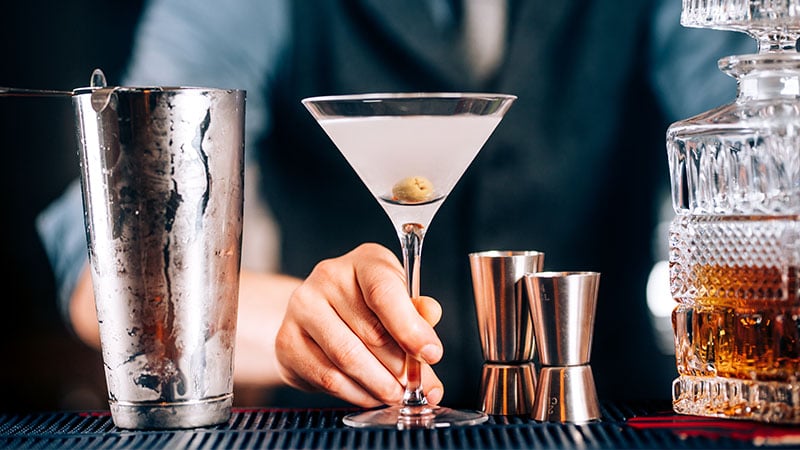 FAQs
Which is the best Scotch Whisky?
It's nearly impossible to pick the best Scotch whisky, especially as it comes down to personal preference. However, some of the best brands include Bruichladdich, Lagavulin, Laphroaig, Bladnoch, Caol Ila, Talisker, and The Macallan. 
Is Scotch & Whiskey the Same Thing?
Whiskey is an overarching term for a distilled spirit made from fermented grain mash. Scotch is a type of whisky made in Scotland and adhering to strict production and labeling guidelines. As such, all Scotches are a whisky, but not all whiskies are Scotch. 
Whiskey with an 'e' or not?
Whiskey and whisky refer to the same type of alcoholic beverage but are spelled differently depending on where it's made. The spirits from the United States and Ireland are spelled with an e, while anything from Scotland, Canada, and Japan forgo the extra letter. 
What is the Smoothest Scotch Whisky?
Like other types of spirit, generally, the longer it has aged for, the smoother it will be. As such, if you're looking for a really smooth whisky, opt for something aged around 10-15 years or more. Try the Lagavulin 16 Year, The Macallan 12 Year, or The Balvenie DoubleWood.
Why is Scotch so Expensive?
Scotch tends to be more expensive than some other styles of whisky for a few reasons. Barley is more costly than other types of grain, often needs to be imported, and also takes time to malt. There's also a slower aging process, with a legal requirement of three years in the barrels. Additionally, the requirement for pot still use means it's costlier for both time and labor. Finally, demand for Scotch is high, driving prices up through traditional market forces.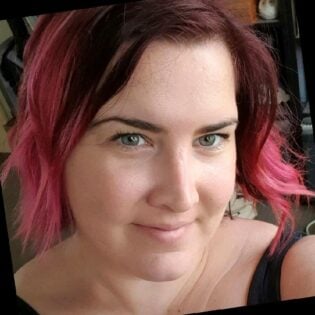 Alexandra Linde is an experienced writer holding a bachelor's degree in Journalism. She is the owner of Alexandra McKiterick Creative and has expertise in travel, fashion, fitness and lifestyle. Alex has previously written for Flightcenter, Travello, and Backpacker Deals.
SUBSCRIBE TO OUR NEWSLETTER
Subscribe to our mailing list and get interesting stuff and updates to your email inbox.