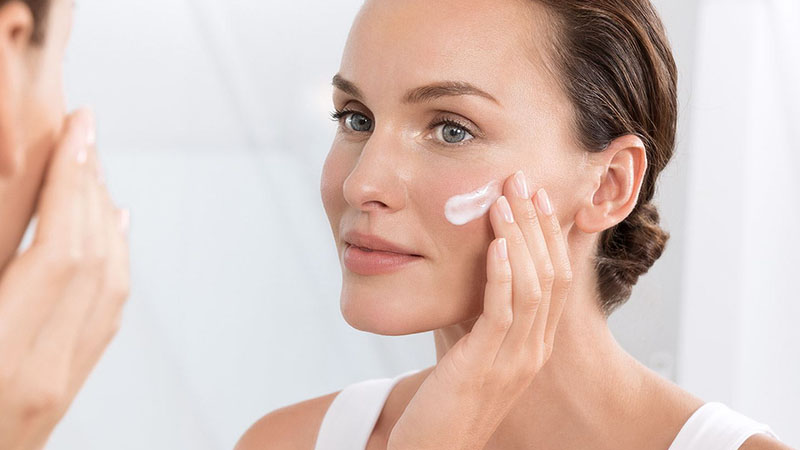 Retinol has a well-earned reputation when it comes to skincare ingredients. If you're not familiar with it, retinol is a Vitamin A1 derivative used to fight the signs of aging. It is not only proven to reduce fine lines and wrinkles, but it also helps to prevent them from forming. As well as its anti-aging benefits, retinol helps with a whole lot of other skincare concerns, including pigmentation and acne. Used by dermatologists all over the world, retinol works by encouraging cells to regenerate. This greatly improves the texture, elasticity, and appearance of the skin. To help you chose the right retinol product, we've put together a list of the best retinol creams and serums for amazing skin.
1. Paula's Choice 1% Retinol Booster
This lightweight and concentrated formula contain just 1% retinol. Paula's Choice retinol booster evens skin tone, renews radiance, brightens the complexion, and improves the appearance of wrinkles. This helps to create smooth and invigorated skin. Its slow-release delivery system uses peptides and fluid lotion to tighten your skin restoring your youthful appearance.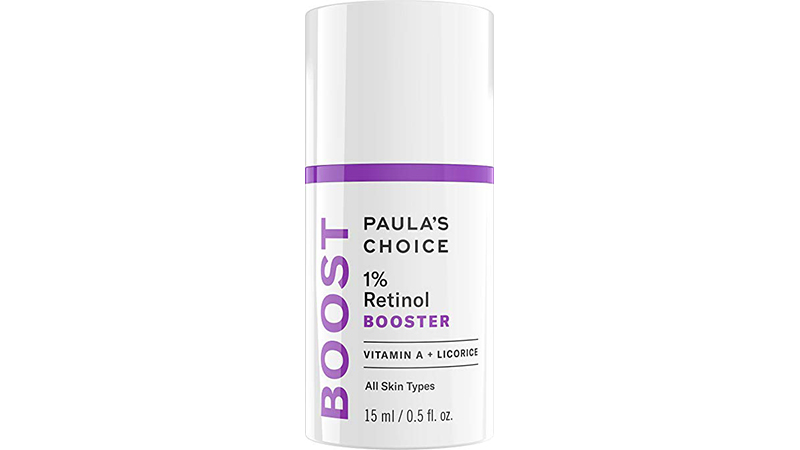 2. Skinceuticals Retinol 0.5
If you have sensitive skin which is not used to retinol, this is the product for you. With just 0.55% pure retinol, you can still get all of the anti-aging benefits such as reduction of fine lines and wrinkles, and acne treatment. Experience younger-looking and smoother skin as this product stimulates cell regeneration and collagen production.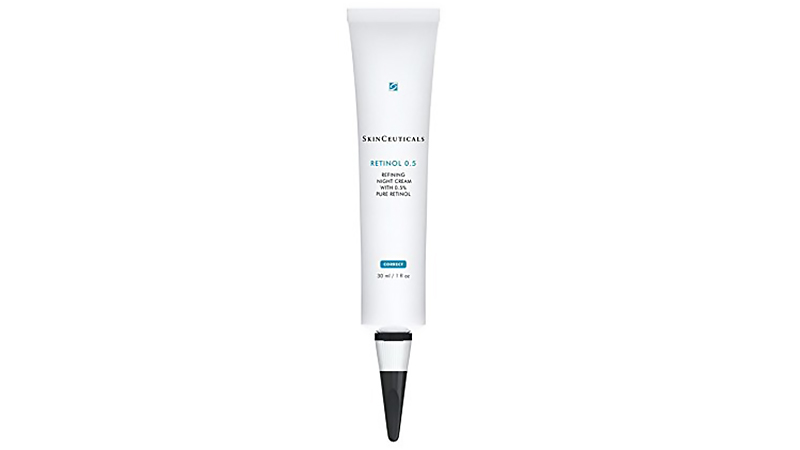 3. The Ordinary Granactive Retinoid 2%
This lightweight retinoid cream is a medium-strength emulsion with low irritation levels. So, it is suitable for all skin types. As well as accelerating skin cell turnover, and reversing the signs of aging this formula also treats a number of skin conditions. These include pigmentation, aging, and acne. It also helps prevent the formation of wrinkles.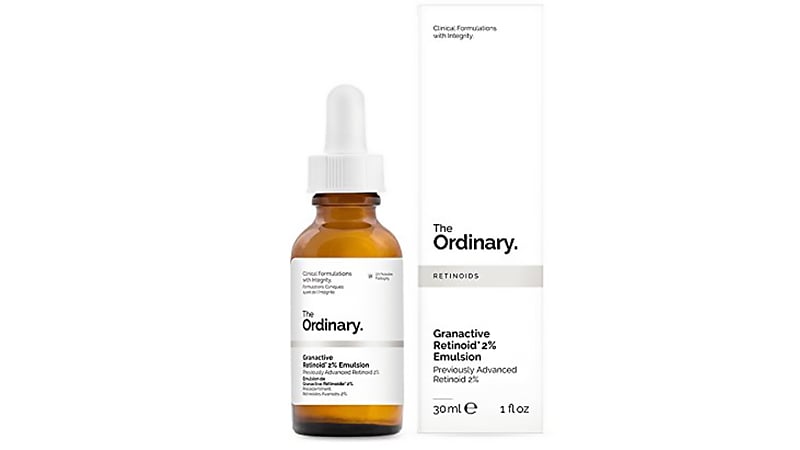 4. Avene Ystheal Anti-Wrinkle Serum
With its light texture and delicately peach-tinted formula, Avene Ystheal Anti-Wrinkle Serum improves the suppleness and comfort of dry skin. With Retinaldehyde and Pre-tocopheryl this product is proven to reduce and reverse the signs of aging. Renewing the skin's appearance this product is also hypoallergenic and non-comedogenic.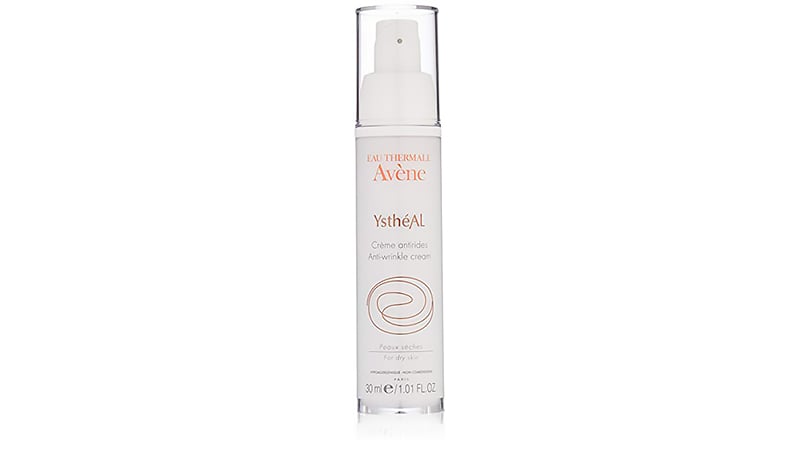 5. Differin Gel 0.1%
Differin Gel is the first over-the-counter product with active ingredients for acne in over 30 years. No prescription required, this strong retinol formula is what you've been looking for to combat acne. While preventing breakouts, blackheads, whiteheads, blemishes, and clogged pores it will also restore your skin tone and texture.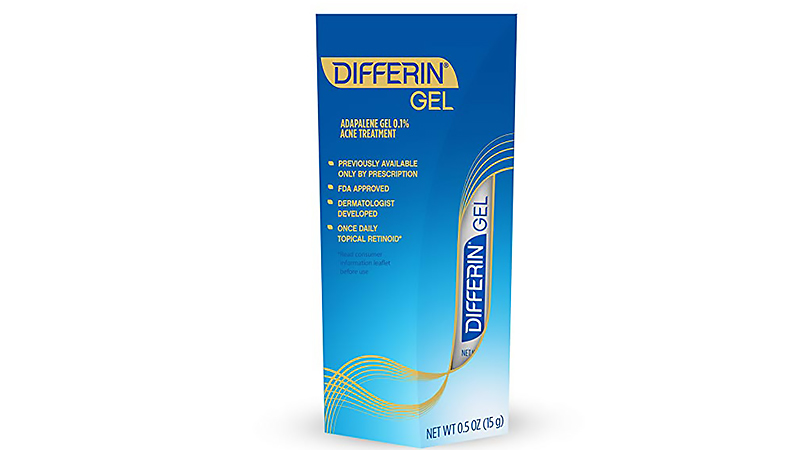 6. CeraVe Renewing System, Skin Renewing Serum, 30ml
By repairing and restoring your skin's natural barrier, CeraVe Skin Renewing Cream Serum reduces the appearance of fine lines and wrinkles. This means brighter, smoother, and healthier skin. The ingredients are more gentle on the skin making them less likely to cause rashes and other irritations. With a touch of vitamin D, your skin will be more radiant than ever.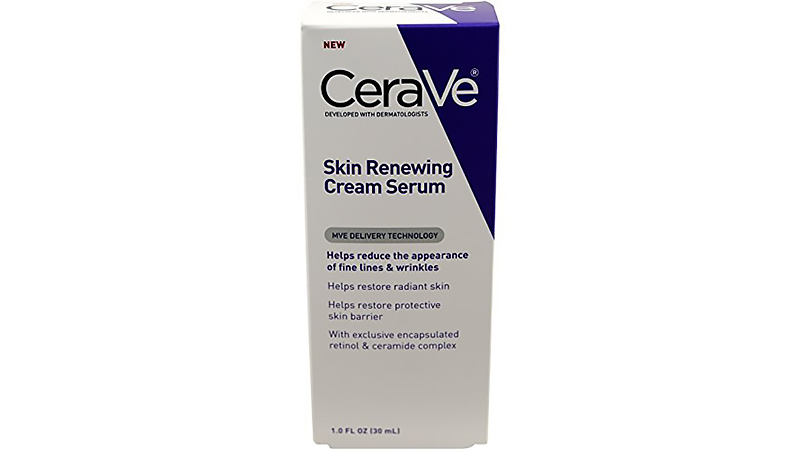 7. Baebody Retinol Moisturizer Cream
Baebody is so confident that you'll love this product, that they're offering a risk-free money-back guarantee. So, if you aren't satisfied with the product you can return it for a full refund. However, we think once you experience the anti-aging and hydrating benefits of this retinol moisturizer, you won't be sending it back.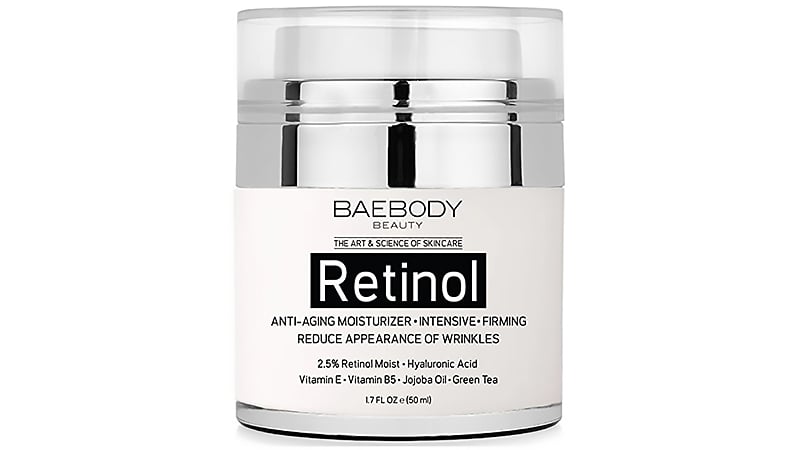 8. Medik8 r-Retinoate 1.69oz
Suitable for even the most sensitive skin, this youth activating cream with Retinoate is very powerful. Medik8's formula revitalizes skin for a more youthful appearance. Your skin will be brighter, clearer, and healthier with just a few uses and will improve dramatically over time.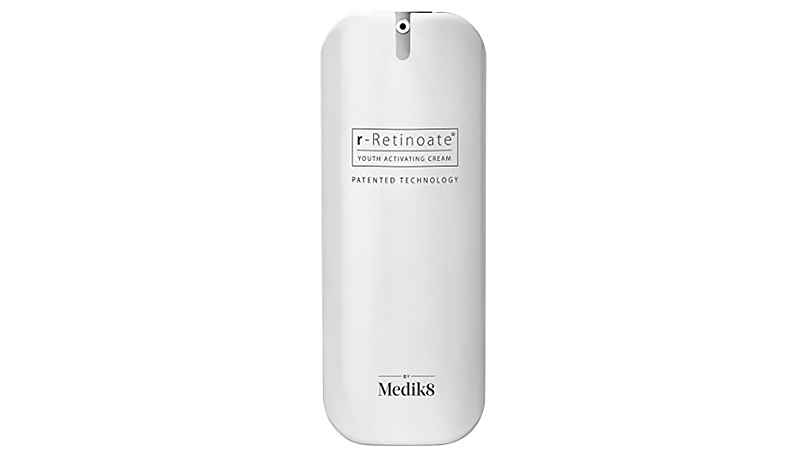 9. Dr Dennis Gross Ferulic Plus Retinol Wrinkle Recovery Overnight Serum
This product will work wonders for your marks and imperfections, with some customers even experiencing overnight results. Antioxidant ferulic acid and retinol reduce collagen breakdown and promote cellular turnover. This leaves your skin smoother, firmer, and more radiant. As well as giving you a flawless complexion, it is also paraben-free and vegan.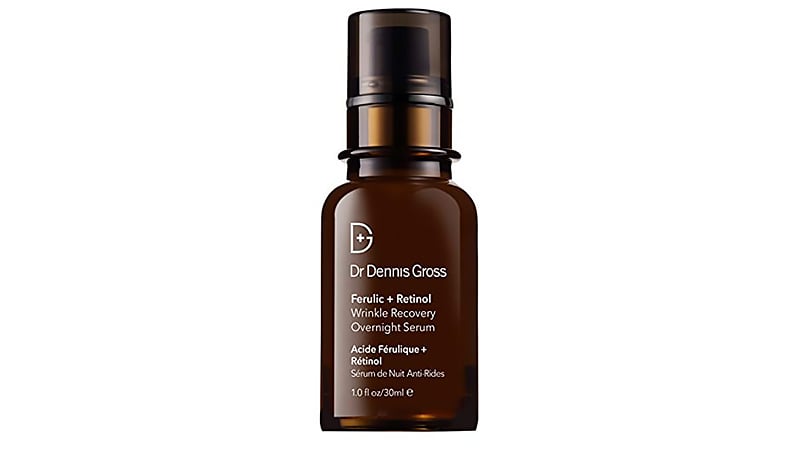 10. LilyAna Naturals Retinol Cream Moisturizer
Soothing vitamin A will quickly deliver noticeable results minus the irritation, dryness, and redness caused by other retinol products. The high concentration of plant-based ingredients promotes clear, healthy, and youthful skin. This moisturizer will hydrate and nourish your skin while also preventing breakouts. LilyAna Naturals also offer a full refund if you're not satisfied with this product.

BUY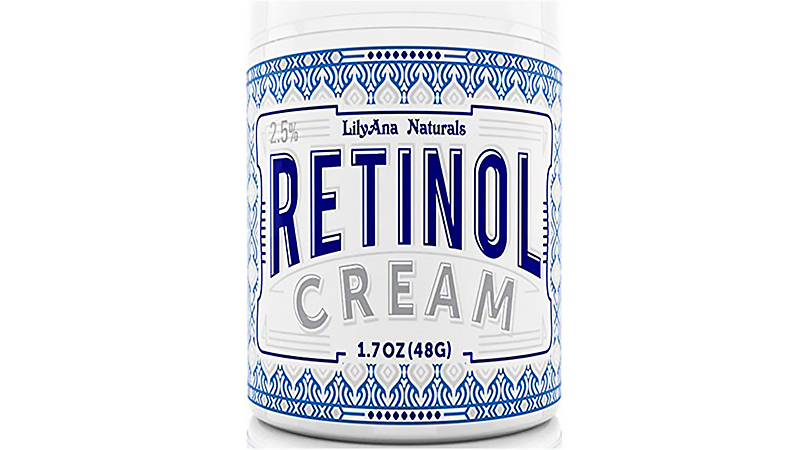 Retinol Creams Top Tips
Check our skincare guru Julia Pratt's rundown of all things retinol for more information on all the products we have mentioned.
FAQs
What does retinol cream do?
Retinol is a Vitamin A1 derivative and works to stimulate new blood vessels and collagen production, which encourages cells to regenerate and improves the skin's appearance. It can reduce fine lines and wrinkles and help to prevent them from forming. It can also improve pigmentation, acne scars, discoloration, and even help with blemishes.
What is the best retinol cream on the market?
There are several great retinol creams on the market; these include Paula's Choice 1% Retinol Booster, a lightweight and concentrated formula that can make even skin tone, brighten the complexion, and improve the appearance of fine lines and wrinkles. Skinceuticals Retinol 0.5 is another option and one that is particularly good for sensitive skin. The Ordinary Granactive Retinoid 2% is a medium-strength emulsion for all skin types, and Avene Ystheal Anti-Wrinkle Serum can reduce the signs of aging.
Can you use retinol cream every day?
Retinol can be used regularly, but you need to give it time before you see results. This can take upwards of 12 weeks. You can begin using it in your 20s and early 30s.
Do retinol creams really work?
Retinol creams do work to reduce the appearance of fine lines and wrinkles, and they do this by increasing the blood vessels in the skin, which in turn improves the skin's color. You cannot expect to see results overnight, and they should take around 12 weeks. It is also important to keep in mind that products and formulas vary, and some may be less effective than others.
What retinol do dermatologists recommend?
Each dermatologist's recommendations will vary, but Neutrogena's Rapid Repair Serum and SkinBetter Science Intensive AlphaRet Overnight Cream are among the top products. You can also familiarize yourself with our list of the best retinol creams and serums.
What does retinol Serum do for the skin?
Within 12 weeks, you may see visible results from your retinol serum; this includes reducing the signs of aging, helping with pigmentation, brightening the complexion. Plus, it can even improve the skin tone.
When should I use retinol serum?
Retinol serum is a powerful formula and is not something that should be used every day. You should start off using it once a week until your skin has built up a tolerance. After that, you can apply it as often as every other day. It is worth noting that it will also make your skin more sensitive to sunlight, so be sure to take the appropriate measures to protect your skin during the daytime.
What's the difference between retinol cream and retinol serum?
Retinol serum is usually water-based and a lightweight formula free from moisturizing ingredients. It is easier for the skin to absorb and less likely to clog the pores and is, therefore, best for individuals with acne-prone skin. On the other hand, the cream may include some moisturizing properties and often a lower concentration of retinol.
SUBSCRIBE TO OUR NEWSLETTER
Subscribe to our mailing list and get interesting stuff and updates to your email inbox.