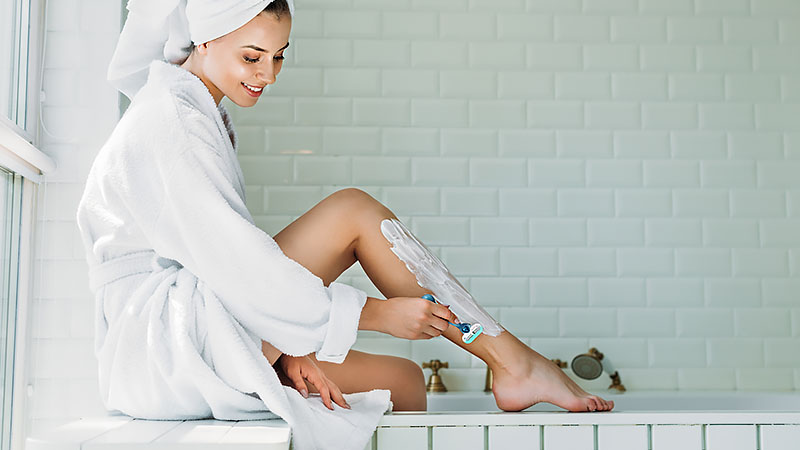 There's something about silky smooth, freshly shaved legs that's truly refreshing. However you choose to manage your body hair — natural, wax, shave, or laser, there's plenty of options available online. For women who prefer to shave, we've tracked down the best razors, delivered right to your door. De-fuzz your legs, tidy up your bikini line or ditch your armpit hair with one of the many choices below.
1. Gillette Venus Extra Smooth Green Women's Razor
Feel smoother for longer with the Gillette Venus Extra Smooth razor. This beauty has five diamond-like coated blades, meaning a closer shave. The water-activated moisture ribbon that surrounds the blade provides lubrication for a smooth glide. Curves are no worry for this razor — the pivoting head hugs them all effortlessly. Plus, the comfortable ergonomic grip won't slip away among the suds due to the soft-touch gel handle.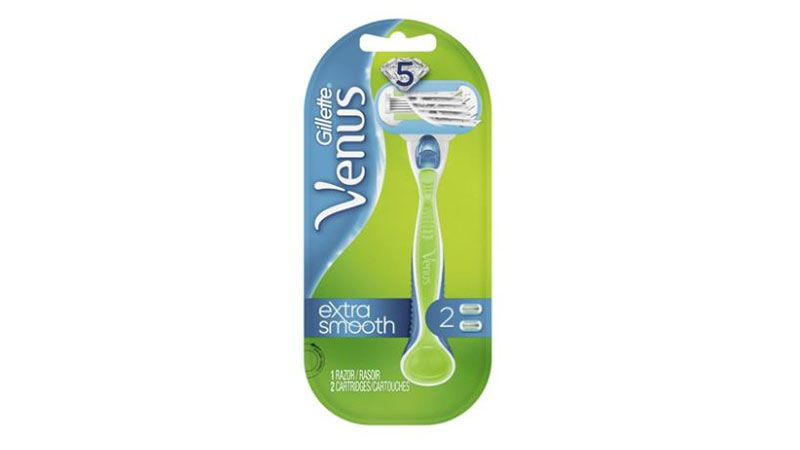 2. Schick Hydro Silk TrimStyle Razor
Enjoy the convenience of a two-in-one women's razor and trimmer. Firstly, boost your skin's hydration for up to two hours after shaving with the razor. The head boasts a water-activated serum with shea butter. The skin guard also prevents nicks and irritation, while the five curve-sensing blades ensure a smooth glide. Flip the handle, and you're set to be bikini ready. The waterproof bikini trimmer can be used in or out of the shower. Choose from four comb settings on the trimmer for maximum flexibility and versatility.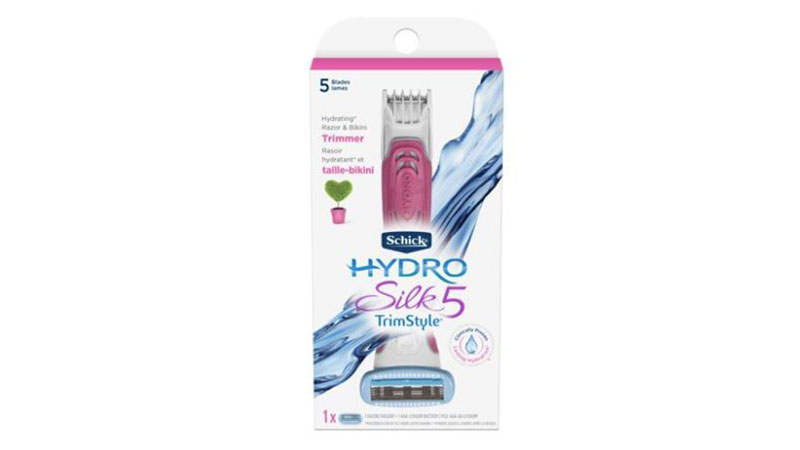 3. Joy Razor
Fun and simple, the Joy razor takes shaving back to basics. It features five blades for a closer, comfortable shave. Plus, there's their lubrastrip for the ultimate skin slip. Finally, you can defeat any fears of dropping your razor with the squishy grip on the handle. Splash out and treat yourself to the equally gloriously named shaving cream — Glee.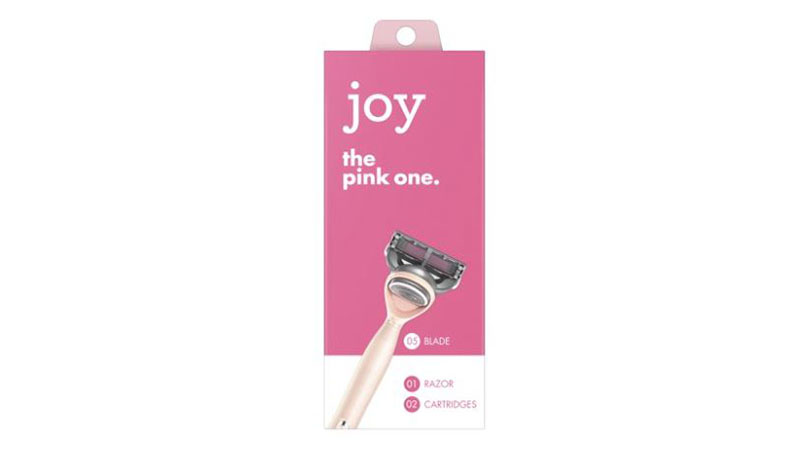 4. Billie Starter Kit
Billie celebrates the workhorses of the female beauty routine. The award-winning women's razor has five blades and an ergonomic rubber-backed handle. Additionally, the blade is enveloped with a charcoal shave soap. Not only does this provide the perfect glide, but it cleanses at the same time. Keep your blades out of any shower puddles with the wall grip that gives you a safe and accessible place to store your razor. Finally, you get to choose from a selection of cute color combos. The starter kit comes with the razor handle, two heads, and the wall mount, and is available on subscription.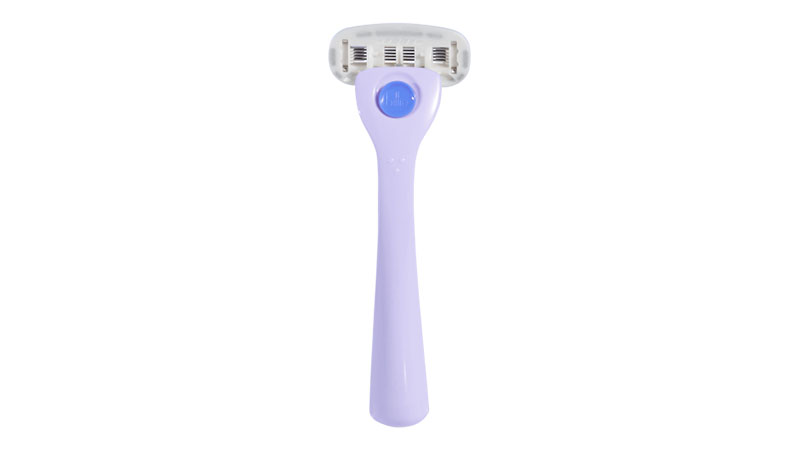 5. Flamingo Razor
Flamingo has one of the sexier women's razors on the market. Sleek and stylish, you can choose from a range of colors, all with metallic accents. Beyond looks, the award-winning, German-engineered razor has five blades. Made of Swedish steel, the Gothic Arch shaped blades, and flexible head makes getting over all your curves easy. A weighted handle sits comfortably in your hand, while the rubber casing ensures no slippage. Finally, you can feel good on the inside about your purchase. Flamingo donate 1% of its profits to non-profit organizations, Exhale to Inhale, and PERIOD. These organizations open the conversation about women's bodies to create healthy relationships for women with themselves.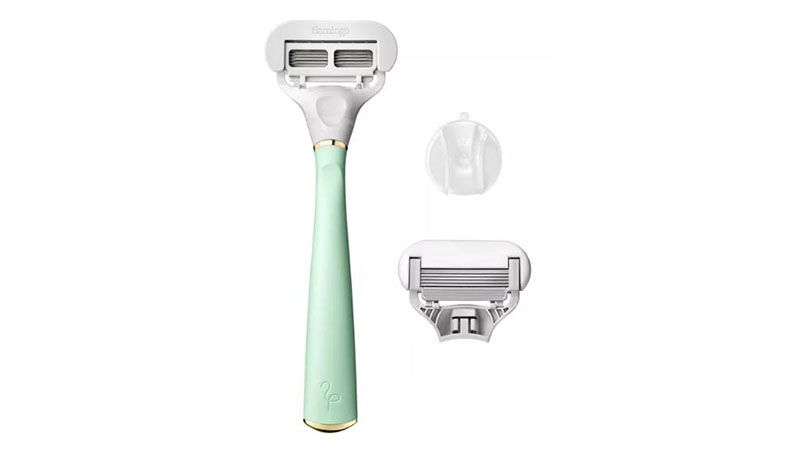 6. BIC Soleil Sensitive 3 Blade Razor
Perfect for women with more sensitive skin, the BIC Soleil Sensitive is designed to combat irritation. The three blades sit inside a pivoting head, which also has a comfort shield to distribute the blade pressure evenly. Aloe vera and vitamin E in the lubricating strip provide a good glide and also soothes. The ergonomic handle makes getting to the tricky spots a cinch. Pop one in your gym bag or travel kit for easy touch-ups on the go.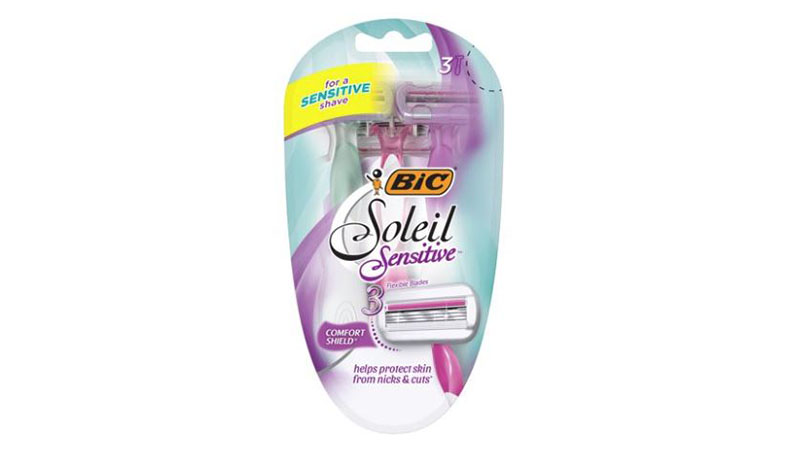 7. Maapilim Safety Razor
If Goop is selling this razor, you know it's on-trend. While safety razors are an old-school style of shaving tool, this one is a modern take. The exceptionally chic rose-gold Maapilim safety razor is light and durable, with a double-edged head. You'll get a close, clean shave, all while still looking stylish. Plus, metal safety razors like this are better for the environment. Unlike disposable plastic razors, the replaceable blades are recyclable, and the handle will last a long time.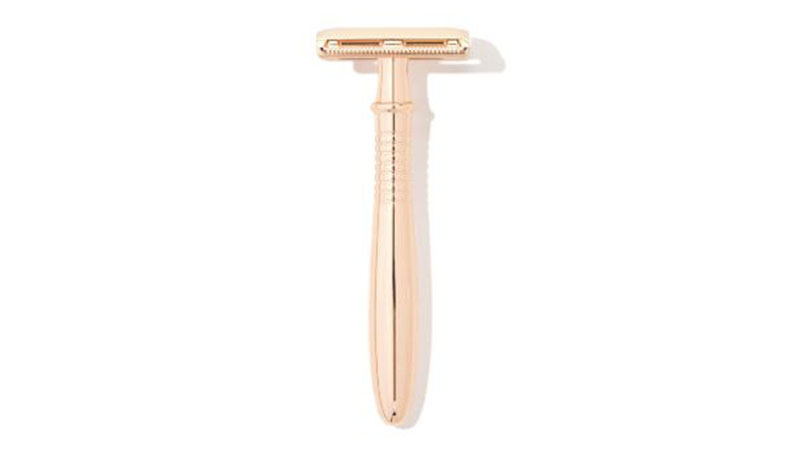 8. Schick Intuition Pure Nourishment Women's Razor
There's no need to buy shaving cream if you have the Schick Intuition Pure Nourishment women's razor. A solid block of coconut milk and almond oil shave cream surrounds the four-blade pivoting head. Consequently, shaving lathers and moisturizes your skin, all on the one simple move. Additionally, the Intuition concept is available in different scents. Try out the Sensitive Care with aloe vera and vitamin E, Island Berry which has acai extract, or Revitalizing that contains tropical citrus for a vibrant boost.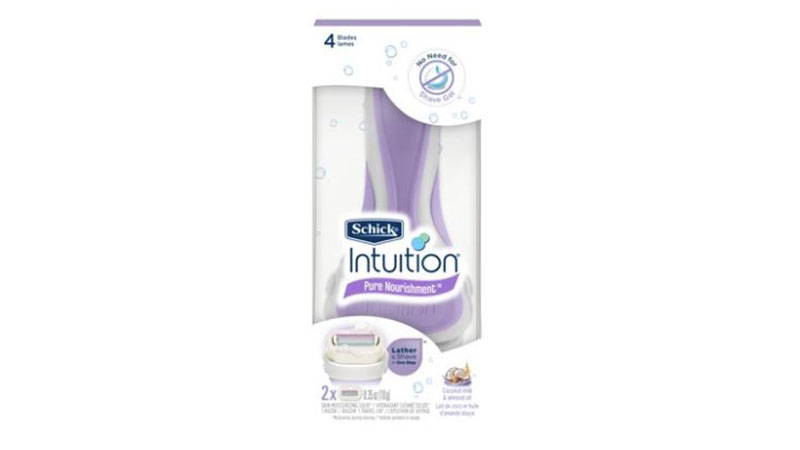 9. Equate 5 Blade Disposable Razors
An ultra-smooth shave is what greets you with the Equate Five Blade disposable razors. The blades are double-coated for a close shave without irritation. Additionally, each razor head is rounded for smooth maneuvering. The lubrication that surrounds the blades contains a mix of butter and oils for maximum glide and moisture. These razors are perfect if you like to change them regularly or travel a lot.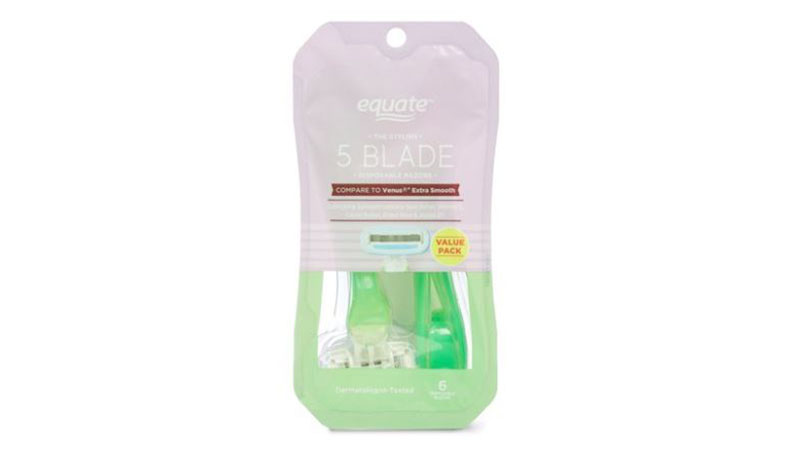 10. Gillette Venus Extra Smooth Swirl Razor
Enjoy an intuitive shave with the Gillette Venus Extra Smooth Swirl Razor, which boasts a pivoting Flexi-ball joint. Consequently, this razor hugs every curve and contour. With the thinnest and most advanced blades, Gillette has developed, get closer, and smoother for long-lasting hair removal. Hairs are guided to the blades through the MircoFine comb, for a flawless shave without missing sections. Finally, the moisture ribbon helps protect your skin from cuts and irritation.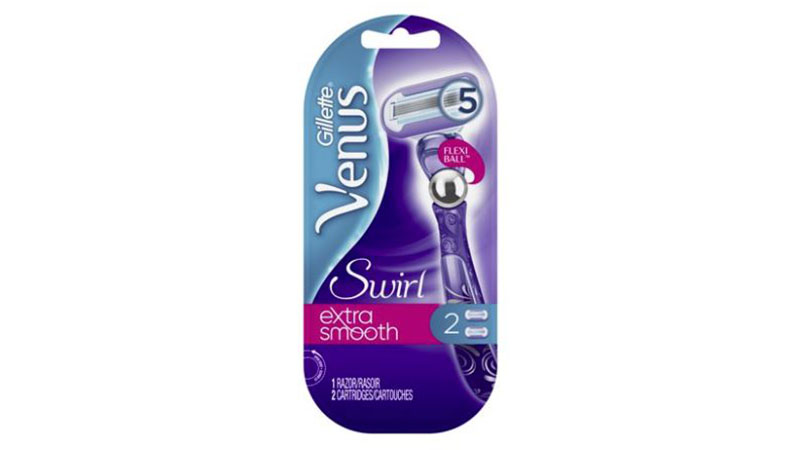 11. Schick Hydro Silk Sensitive Razor
Schick's Hydro Silk Sensitive Care women's razor takes care of sensitive skin. Relish two hours of moisturizing after shaving, thanks to the hypo-allergenic moisturizing serum that surrounds the blade. It contains luxurious shea butter to protect the skin. The five blades offer a close shave, while the rubber handle with grip grooves gives you ultimate control.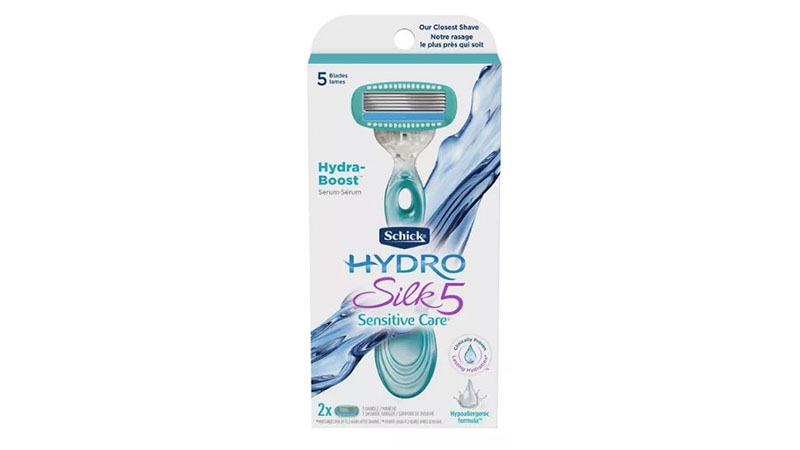 12. Gillette Venus ComfortGlide Olay Coconut Women's Razor
Teaming up with Olay, the Gillette Venus ComfortGlide Olay Coconut razors feature a luxurious Olay moisture bar around the blades. Providing a light lather, and exceptional moisture, the body butter in the bar gives the ultimate glide over your skin. The five blades and pivoting head also give a close shave. Furthermore, the ergonomic handle lets you hold it in any position, and the soft gel grip provides control in slippery conditions.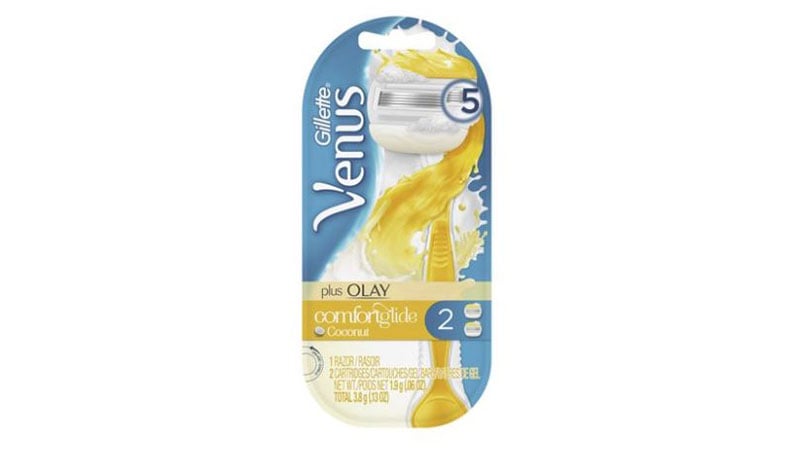 13. Vertex Facial Hair Remover Razor
Feel fresh-faced and fuzz-free with the Vertex Facial Hair Remover. The Japanese diamond cut blades let you achieve salon results in the comfort of your home. This multi-use tool is perfect for removing soft peach fuzz, shaping your eyebrows, and dermaplaning. The ergonomic handle lets you maneuver with stability and control, reducing the risk of nicks or cuts. Do make sure you wash your face before starting any kind of facial hair removal or exfoliation to eliminate any surface dirt and bacteria.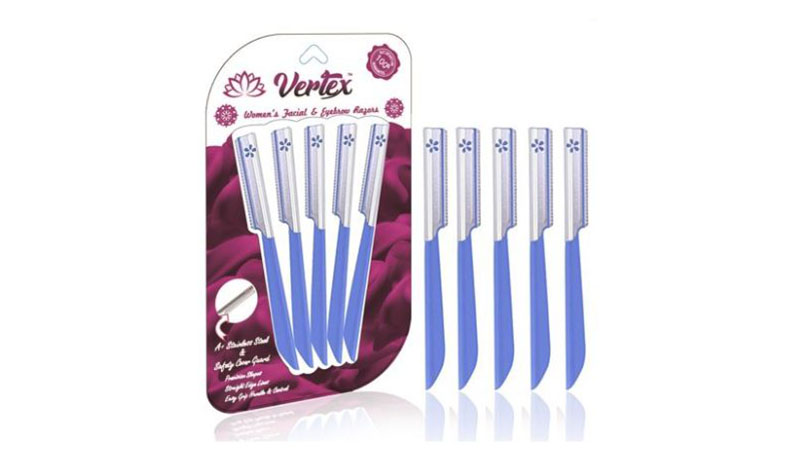 14. About Body Bikini Razor
Summer's coming, so get bikini-babe ready with the About Body Bikini Razor. Keeping the curves of a woman's body in mind, the five-eighth inch mini blade and ergonomic handle ensure smooth, safe trimming of body hair. A skin guard prevents any nasty nicks, while the moisturizing aloe pad provides smooth movements. These disposable razors are perfect for traveling.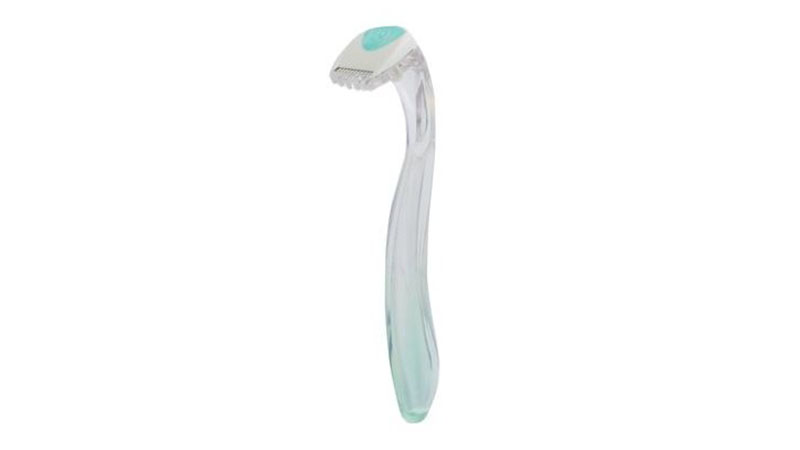 15. Parker 29L Women's Butterfly Open
The Parker 29L Women's Butterfly Open safety razor is both pretty and functional. The butterfly open allows for the simple changing of the blades and is easy to operate. The handle is genuine brass, with anodized chrome plating, and is textured for the optimum grip. Use quality blades for a smooth, comfortable shave. Safety razors are more of an investment. However, if you're conscious of your environmental footprint, they're worth it for being able to recycle the blades, and not add more plastics to landfill.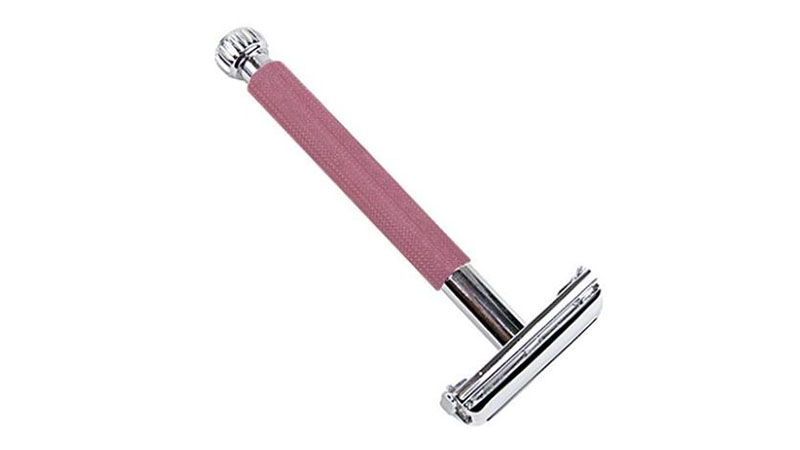 SUBSCRIBE TO OUR NEWSLETTER
Subscribe to our mailing list and get interesting stuff and updates to your email inbox.