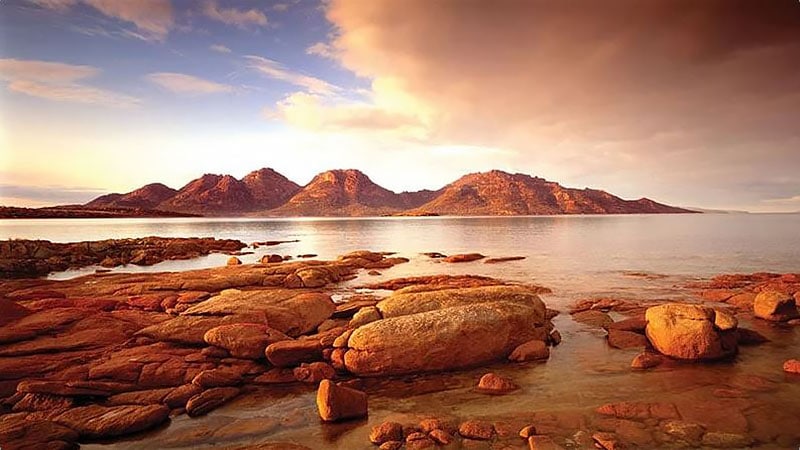 Located 240 kilometres south of the Australian mainland, Tasmania is one of the world's most remote travel destinations. With a surface of more than 68,000 km² and a modest population of just over 500,000 people, the island presents a secluded get-away for nature enthusiasts, food connoisseurs and art lovers from around the world. Lose yourself in Tasmania's natural beauty while exploring the state's vast world-heritage-listed wilderness, making acquaintance with its unique wildlife and indulging in its award-winning local produce. Whether you're into outdoor adventures, relaxing at the beach or touring Tamar Valley's cellar doors, we have compiled the best places to visit in Tasmania for your next getaway.
1. Wineglass Bay, Freycinet National Park
Located on the east coast of Tasmania within Freycinet National Park, Wineglass Bay is a secluded oasis framed by luscious green bushland. For a breathtaking view of the white sand and crystal clear water, ascend to the top of Mount Amos or book yourself an unforgettable scenic flight starting from as little as $175.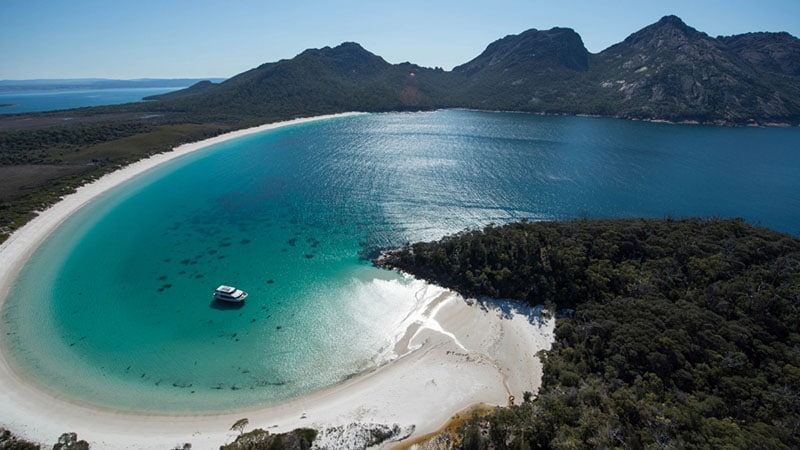 2. Museum of Old & New Art (MONA)
Established in 2011, MONA has become one of Tasmania's main attractions, drawing art enthusiasts from around the world. The museum is known for its eclectic mix of antique and contemporary artwork.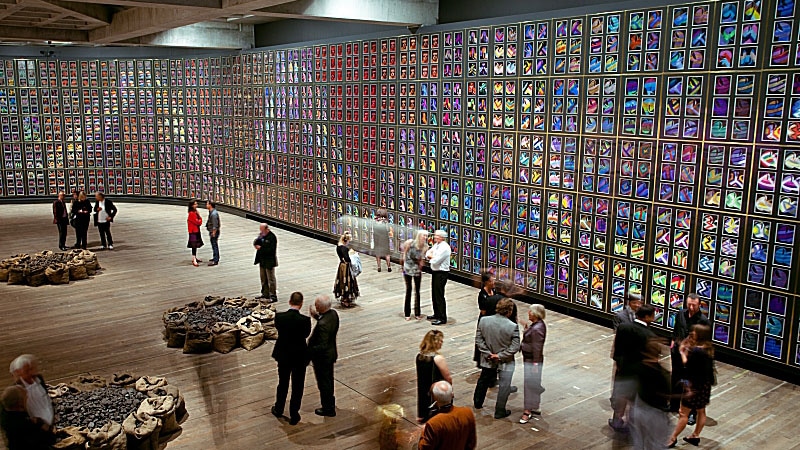 3. Bay of Fires
The Bay of Fires stretches all the way from Binalong Bay in the south to Eddystone Point in the north. Apart from its white beaches and clear blue ocean, the bay known for its vividly orange granite boulders, spanning 50 kilometres along the coast.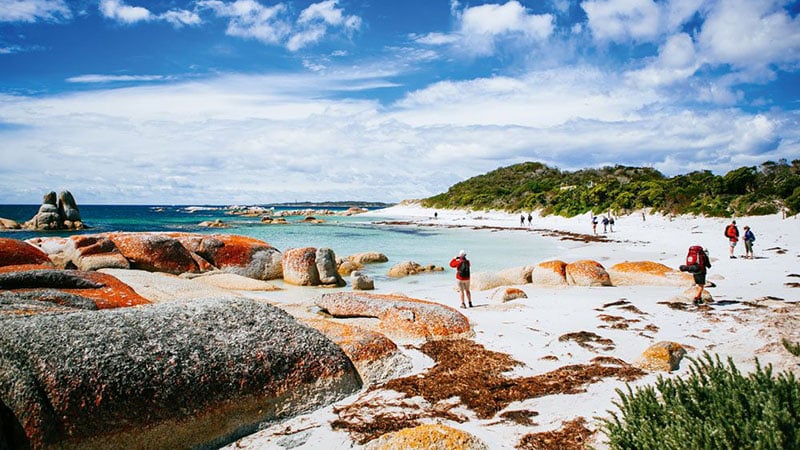 4. Salamanca Market
The iconic Salamanca Market is the perfect place to manifest your Tasmanian experience. Held every Saturday for three decades, it brings together the island's artisans, musicians and local produce. The historic sandstone buildings and waterfront location provide a picturesque backdrop for this market experience.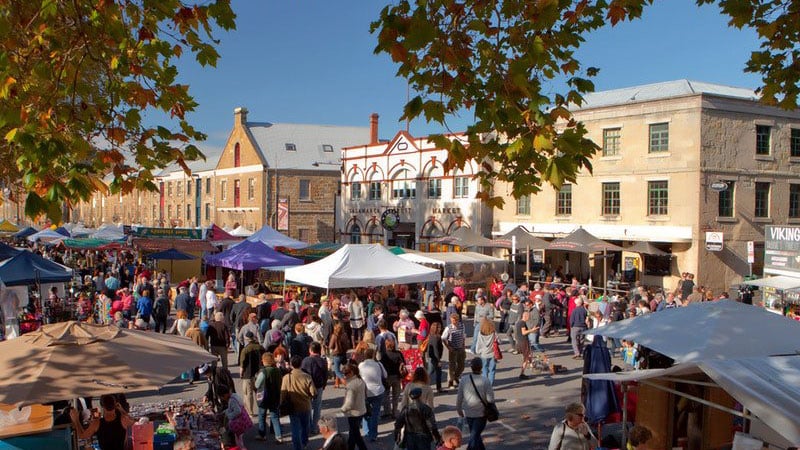 5. Cradle Mountain National Park
The alpine heathlands and the glacial lake of Cradle Mountain-Lake St Clair National Park offer some of the most picturesque and serene bushwalking experiences in the country. For snow-junkies, its exposed slopes provide skiing fun until late in the year.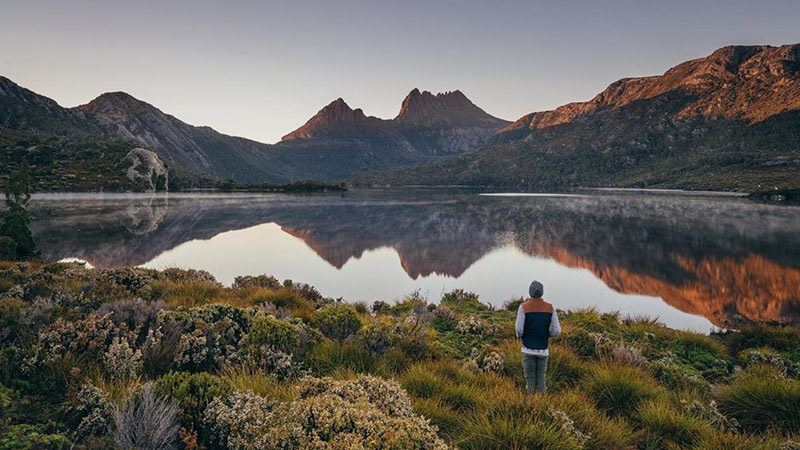 6. The Neck, Bruny Island
The Neck connects the north and south part of Bruny Island. The lookout offers 360-degree views and has established itself as a popular spot to observe native wildlife, like little fairy penguins.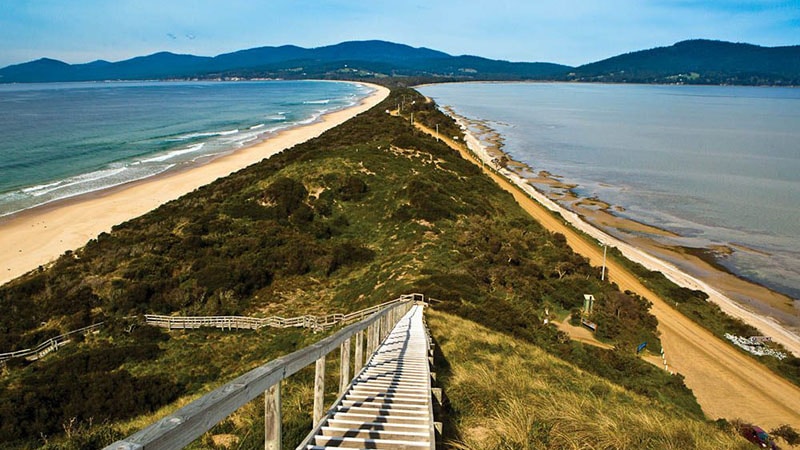 7. Port Arthur Historic Site
Dig deep into Tasmania's past by visiting the Port Arthur Historic Site. The World Heritage listed area is the best-preserved convict site in the country and one of the most significant convict-era locations in the world.
Visit Port Arthur Historic Site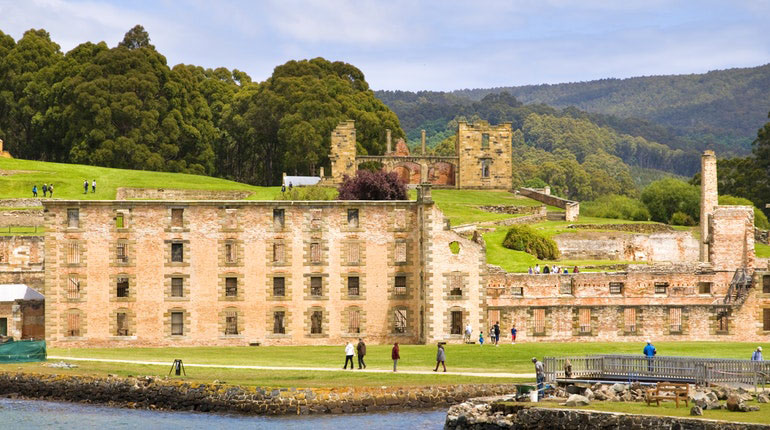 8. Cataract Gorge
Another view-worthy natural phenomenon of Tassie is the Cataract Gorge Reserve, which is only a 15-minute walk from Launceston city centre. Apart from beautiful, natural walking tracks, spectacular views, a pool and a restaurant, you may also spot peacocks and wallabies here at dusk.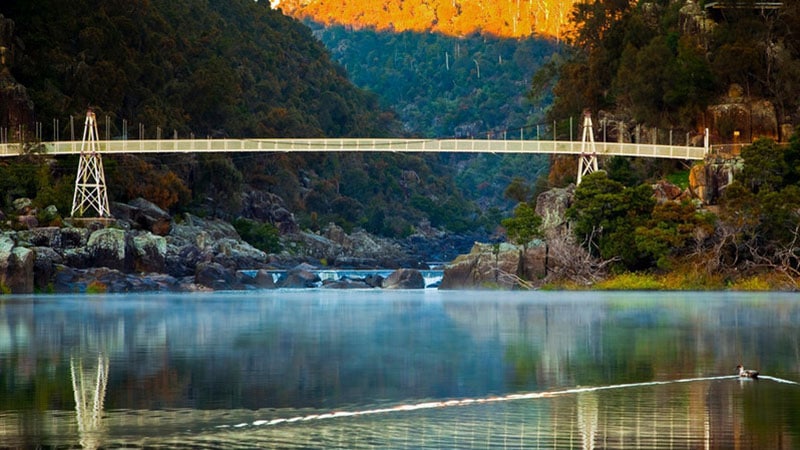 9. Tessellated Pavement
The Tessellated Pavement is the Australian version of Ireland's Giant's Causeway. Come here at twilight to witness magical, colourful reflections in the cracked surface.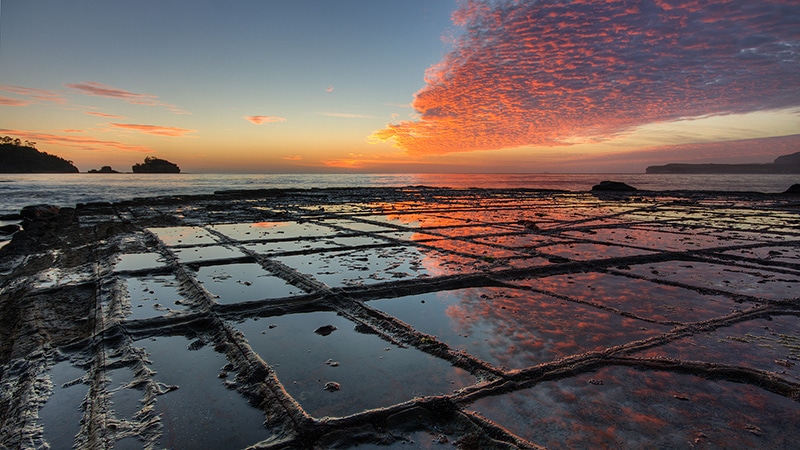 10. Three Capes Track
Experience the Three Capes Track with a walking exploration of this previously untouched south Tasmanian territory. Here, you'll discover 46 kilometres of endless ocean views and raw wilderness on a four-day hike while resting overnight in environmentally-sensitive cabins.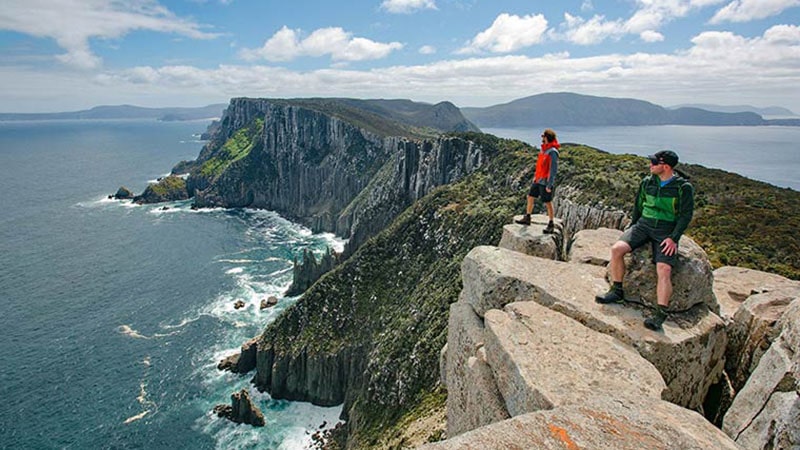 11. Royal Tasmanian Botanical Gardens
The Royal Tasmanian Botanical Gardens is a floral sanctuary in the middle of Hobart and showcases more than 6,500 different kinds of plants on 13.5 hectares. In 2018 the Botanical Gardens will celebrate its 200th anniversary, so be sure to head down to join in on the festivities.
Visit Royal Tasmanian Botanical Gardens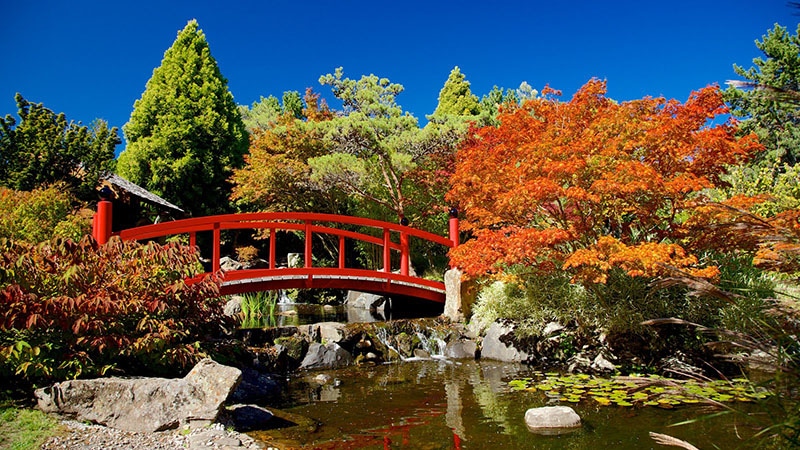 12. Horseshoe Falls
Located in the heart of the country in Mount Field National Park is the Horseshoe Falls. Watch in awe as the water majestically descends upon this step-like rock formation.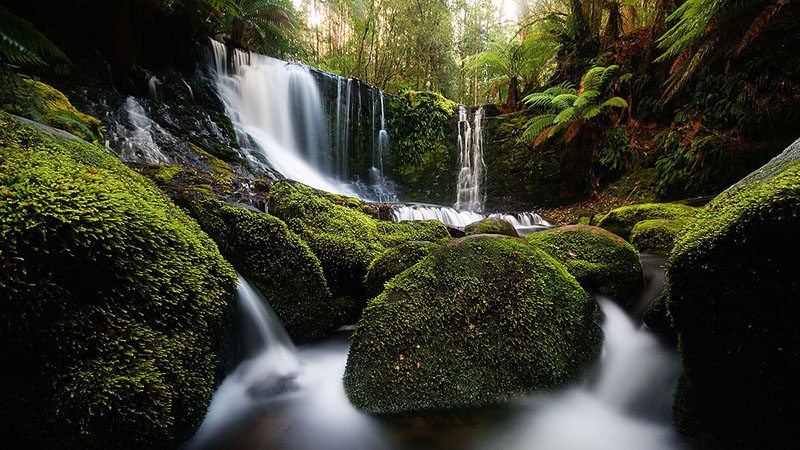 13. Satellite Island
Ever dreamed about vacationing on a private island? Satellite Island in Tassie's south offers the ultimate luxury island experience for you and eight of your closest friends. Starting at $1450 a night you can make it your own, including sporting equipment and all-you-can-eat oysters.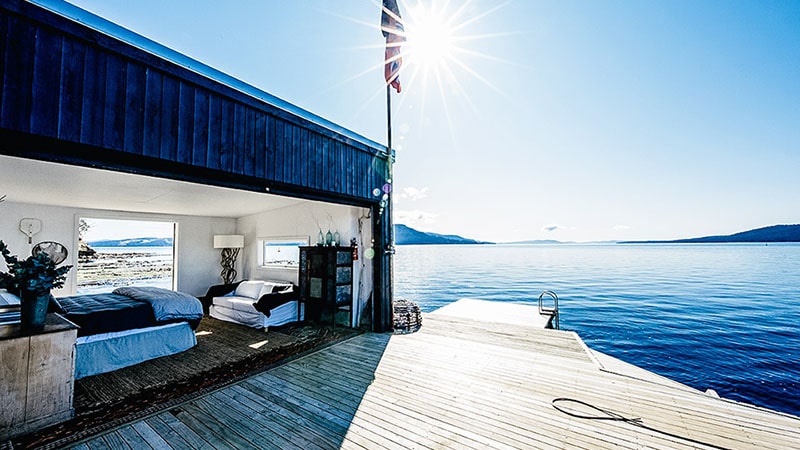 14. The Hazards
While down at Wineglass Bay, consider taking the scenic route home to catch a glimpse of The Hazards, a mountain range known for its pink hue. Head there right before sunset for a breathtaking view.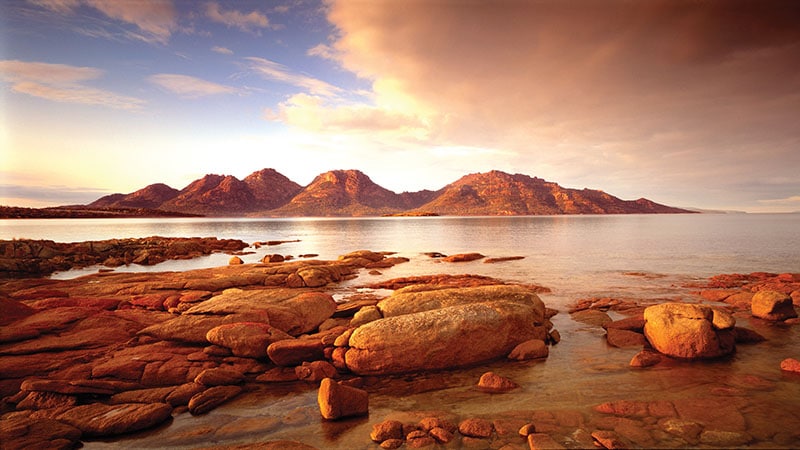 15. Russell Falls
Along with holding the title for Tasmania's prettiest waterfall, Russell Falls is also the easiest to reach. Located in Mt Field National Park, it's only a one-hour drive and scenic 20-minute walk from Hobart.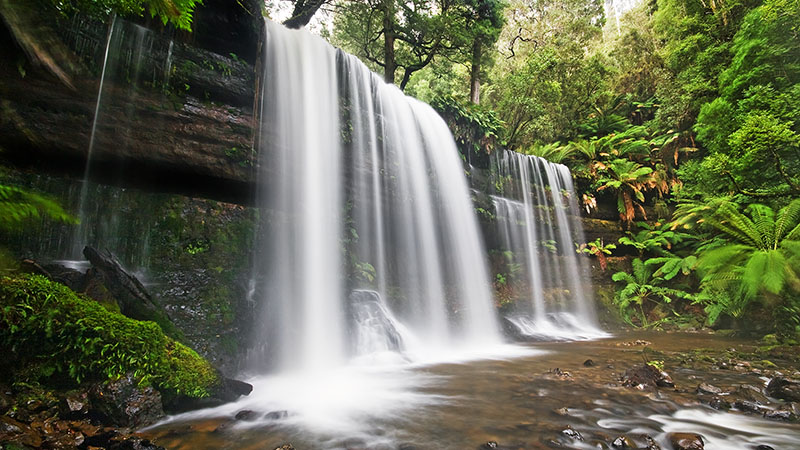 16. Tamar Valley Wine Region
The Tamar Valley Wine Region is considered one of the top ten wine routes in the world. Stretching along the bends of the Tamar river, it offers multiple routes for wine lovers to explore. It also boats more than thirty cellar doors spread across 170 kilometres.
Visit Tamar Valley Wine Region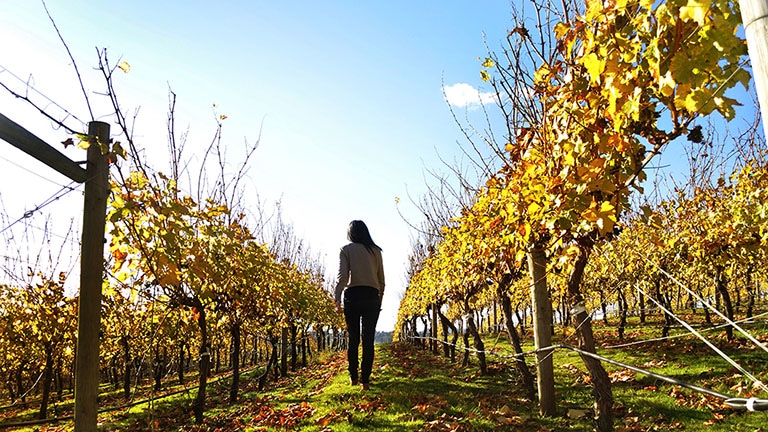 17. Tasman Arch
The Tasman Arch is one of those wonderfully weird rock formations that you have to see with your own eyes. It sits in Tasmania's Southern Peninsula within close proximity of other natural attractions, including the Blow Hole, Devils Kitchen, Tessellated Pavement, Remarkable Cave and Waterfall Bay.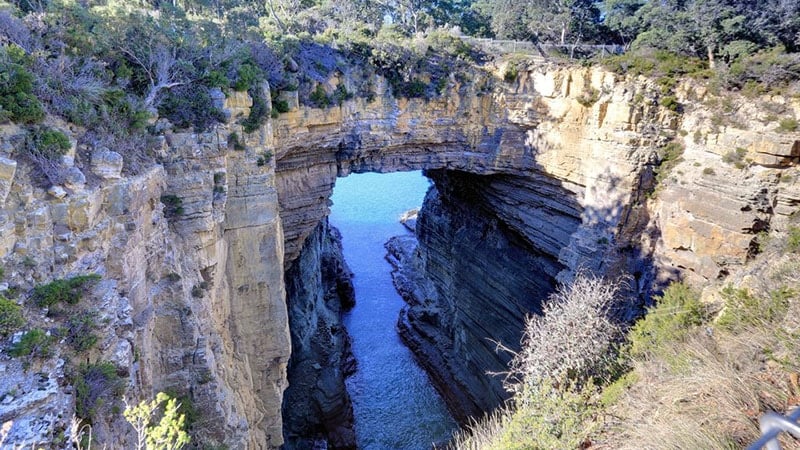 18. West Coast Wilderness Railway
The West Coast Wilderness Railway sends you on a heritage ride through the breathtaking countryside between Strahan's historic regatta point and Queenstown on the west coast of Tasmania. From $175, you can choose between half- and full-day excursions.
Visit West Coast Wilderness Railway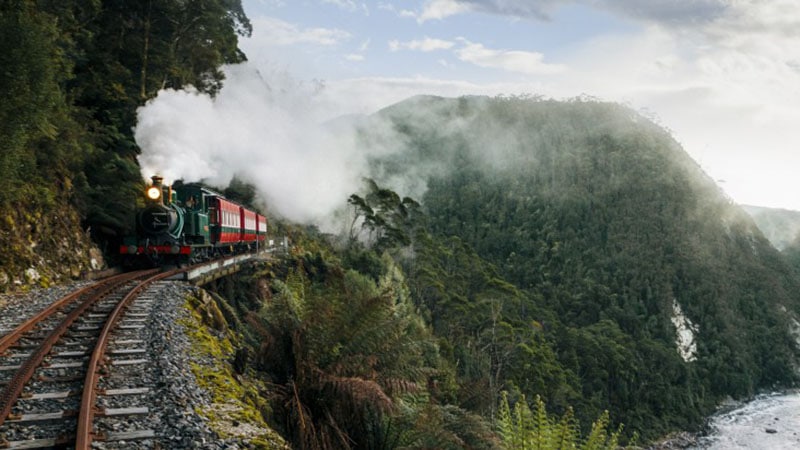 19. Franklin-Gordon Wild Rivers National Park
Franklin-Gordon Wild Rivers National Park is situated in Tasmania's west, just south of Queenstown. Named after the wild rivers that twist their way through its rugged landscape, the national park is a popular destination for bushwalkers, rafters, and 4WD hobbyists.
Visit Franklin-Gordon Wild Rivers National Park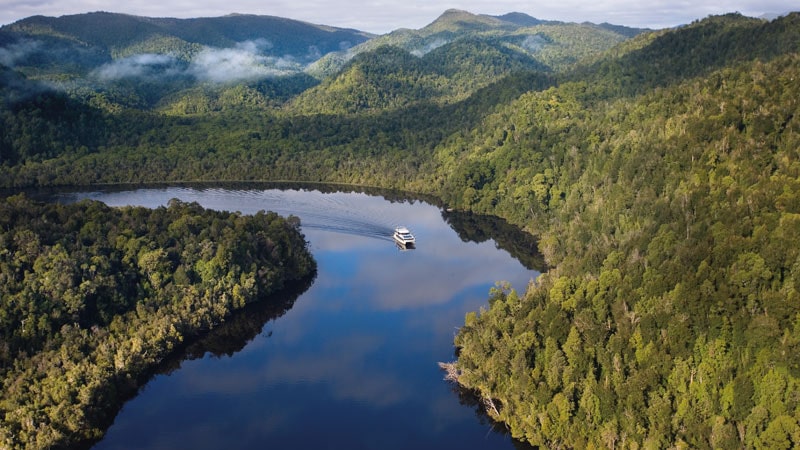 20. Queen Victoria Museum and Art Gallery
If you're craving some culture in Launceston, you should consider heading to the QVMAG. As Australia's largest regional museum, it has gained a national profile for its collections of colonial and decorative art as well its Tasmanian history and natural science exhibits.
Visit Queen Victoria Museum and Art Gallery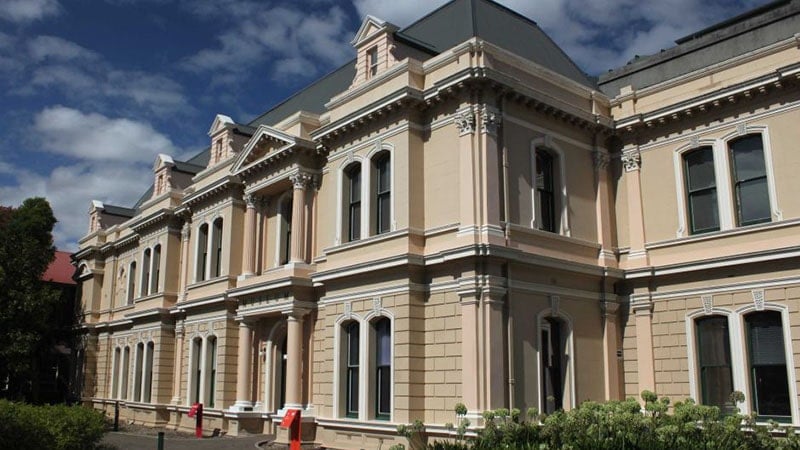 21. Table Cape Tulip Farms
Every year in late September and October, the Table Cape Tulip Farms are open to the public as their tulip fields bloom in a spectacular array of colours. While there, be sure to coincide your visit with the Bloomin' Tulips Festival to see stunning floral showcases and fireworks.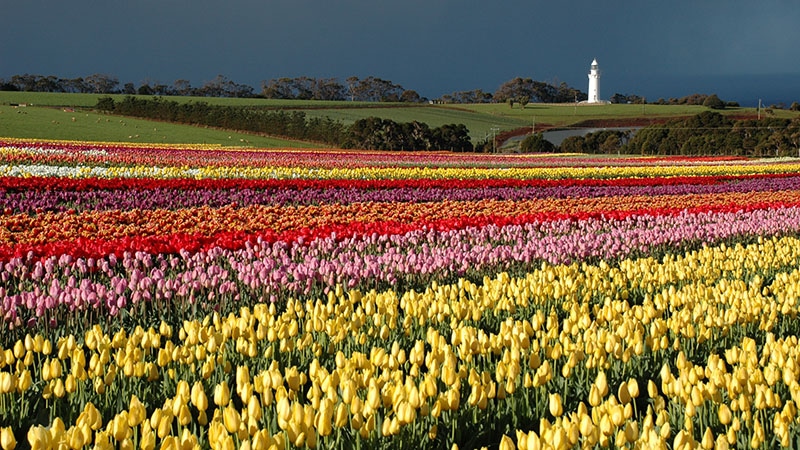 22. Mount Wellington
Kunanyi/Mount Wellington provides the stunning backdrop for Hobart, Tasmania's cultural and culinary heart. At an elevation level of 1270 metres, a stroll to the summit will reward you with extensive views of the coast and countryside.
23. Overland Track
If you're after a physical adventure, put your feet to work on the Overland Track. This highly popular hiking track runs for 65 kilometres, starting at Cradle Mountain and rewarding you with the tranquil scenery of Lake St Clair.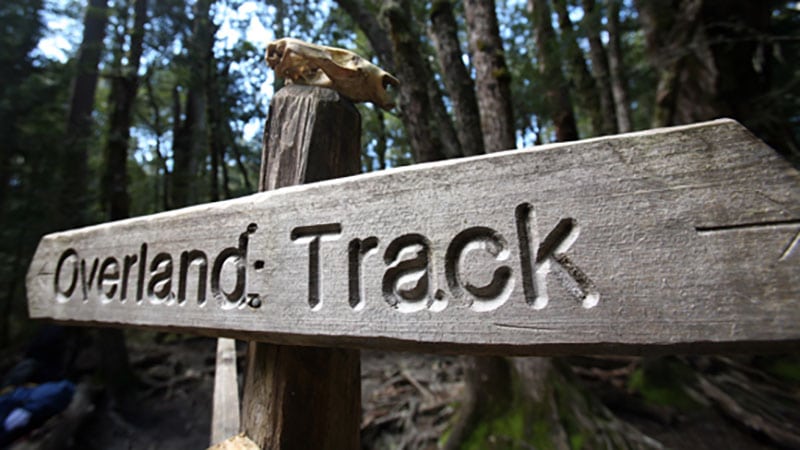 24. Grindelwald
Get a taste of Europe at Tasmania's very own Swiss village, Grindelwald. This residential settlement 15 kilometres from Launceston was inspired by classic Swiss architecture, complete with charming eaves, flower boxes, window shutters and balconies.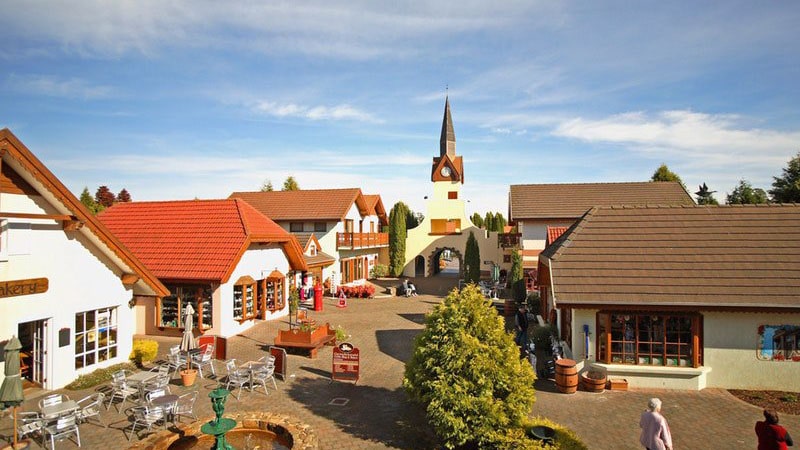 25. The Mole Creek Caves
Immerse yourself in the darkness of the Mole Creek Caves and discover mysterious glow worms, sparkling crystals, reflection pools and magnificent stalagmite formations. Tours are available all year, but be sure to dress appropriately as the caves hover a consistent temperature of 9 degrees Celsius.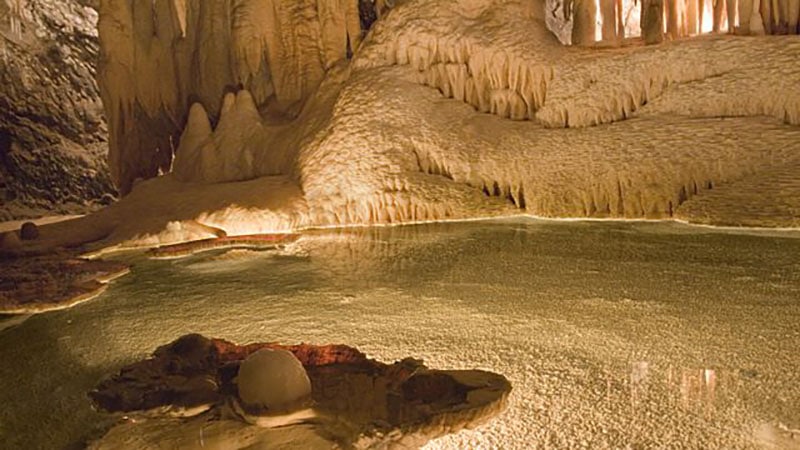 26. Western Arthur Range
The Western Arthur Range in south-west Tasmania offers a challenging yet spectacular trek for seasoned hikers. The 34-kilometre round-trip features 22 peaks and 20 hanging lakes and takes most adventurers four to five days to complete.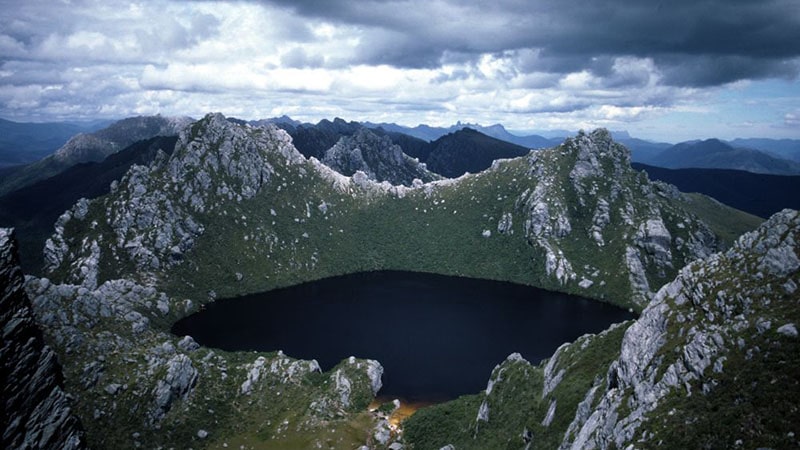 27. Montezuma Falls
A 90-minute drive from Burnie on Tasmania's west coast lies Montezuma Falls. At 104 metres, it's the state's highest waterfall. A three-hour return trek will take you there, travelling through exotic vegetation and enormous trees.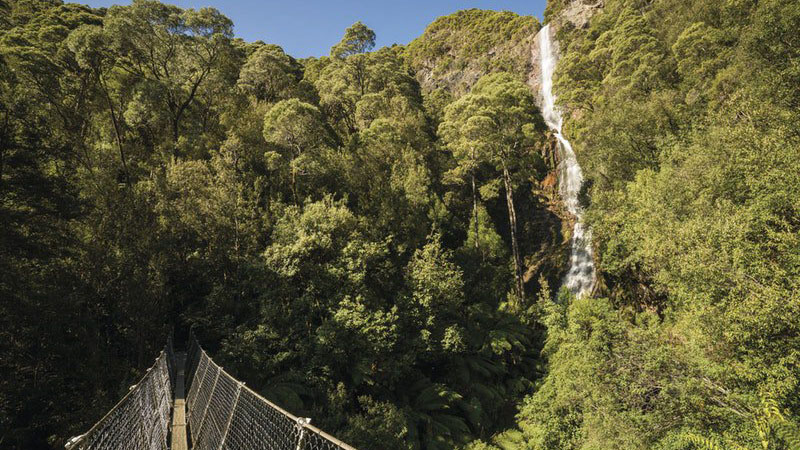 28. Bonorong Wildlife Sanctuary
At the Bonorong Wildlife Sanctuary, you can get up close and personal with some of Tasmania's unique wildlife. Whether you always wanted to pat a wombat or play tug of war with a Tassie Devil, this magical place makes it possible.
Visit Bonorong Wildlife Sanctuary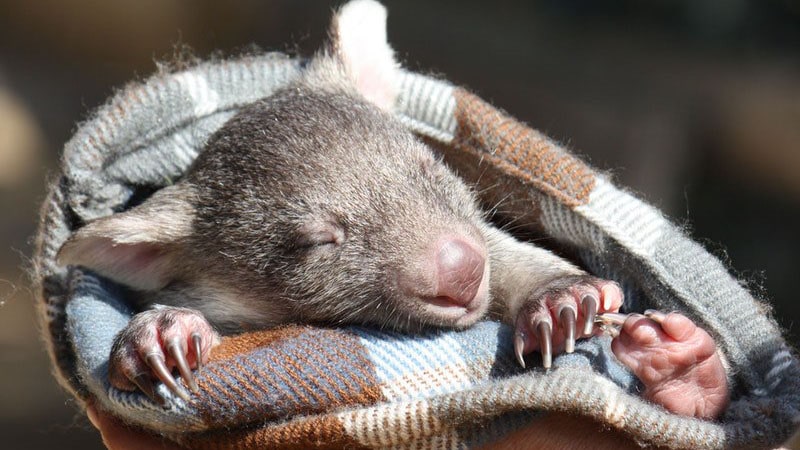 SUBSCRIBE TO OUR NEWSLETTER
Subscribe to our mailing list and get interesting stuff and updates to your email inbox.