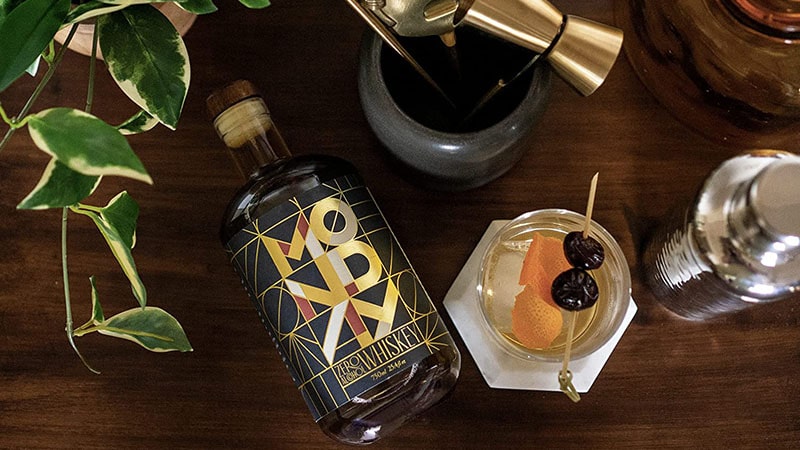 The world of non-alcoholic drinks has grown exponentially in the past few years. While some people may question the point, there is a vast range of reasons why more and more people choose to drink alcohol-free options. It's an excellent alternative for people who are pregnant (though still in moderation), driving, or of certain religions. It's also good for people who can't consume alcohol for health reasons (mental and physical) or simply wish to lead a healthier, more active lifestyle. Of course, sodas and water have always been an option, but they don't always cut it when you still want to feel like you're participating. Plus, many non-alcoholic beverages are much lower in sugar and calories than traditional booze and sober alternatives. It's an exciting new world backed by science and creativity!
Non Alcoholic Beers
Indulge in a cold, crisp beer without the less desirable effects of alcohol. Non-alcoholic beers are growing in volume and quality. Multinational brands are offering their own booze-free interpretations of their iconic brews, while smaller, independent craft breweries are opening up with the sole focus of only producing alcohol-free options that don't compromise on flavor or creativity. In addition to no alcohol, many of these options are lower in sugar and calories than their full-strength counterparts, therefore making it even easier to enjoy a healthy yet social lifestyle.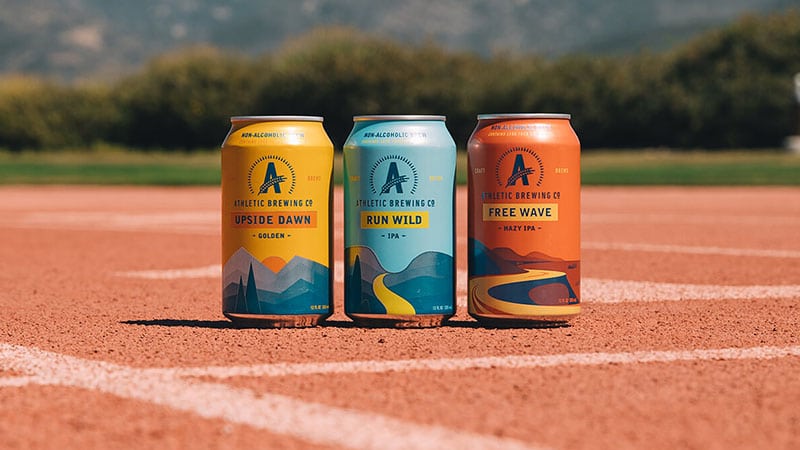 Carlton Zero
There's nothing like a cold, crisp lager on a hot summer's afternoon, and Carlton Zero really hits the spot. Coming out of the Carlton United Breweries, a quintessentially Australian brand, this zero-alcohol beer boasts hop-driven, fruity aromas. It uses the same ingredients and brewing methods as the classic Carlton Draught, but then the alcohol is removed, leaving behind a booze-free brew that tastes like real beer.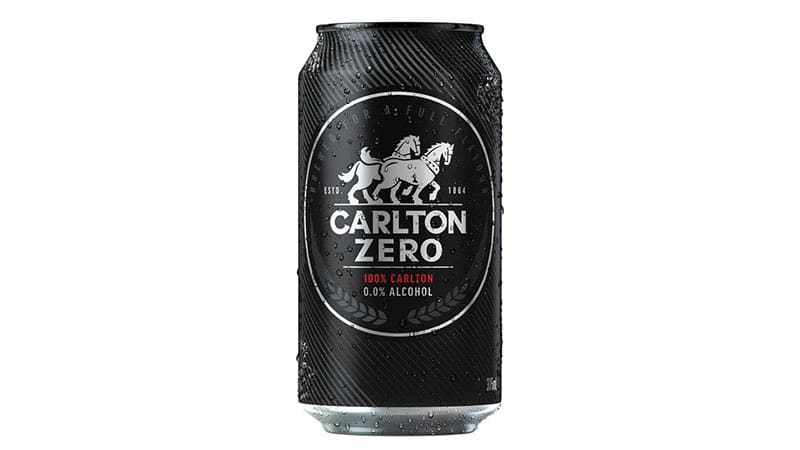 Heineken Zero
Dutch brand Heineken is one of the most recognizable and accessible beers in the world. As such, it makes sense that they would also take advantage of the non-alcoholic drinks market with the release of Heineken Zero. The formula uses Heineken's proprietary A-yeast, and it's twice brewed for a distinct balance and taste. You can expect bright, fruity characteristics, with light malt notes and a crisp, refreshing finishing from the European-style lager. It's ideal for warm afternoon chill-out sessions with friends that won't' result in next-day hangovers.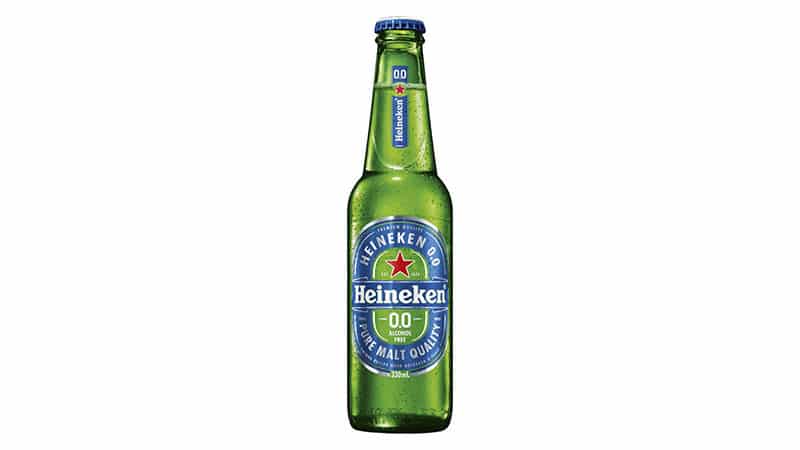 Modus Operandi Nort Tropical XPA
If you're looking for a 100 percent craft beer that's also 100% alcohol-free, then the Nort Tropical XPA is ideal. Brewed on Sydney's Northern Beaches in Australia, you can expect bright, tropical notes and a distinctive haze. Enjoy a flavor punch of pineapple, mango, and citrus aromas that's both fruity and refreshing. Plus, there are only 56 calories in each can, so if you're consuming non-alcoholic drinks for health and fitness reasons, this is an excellent option.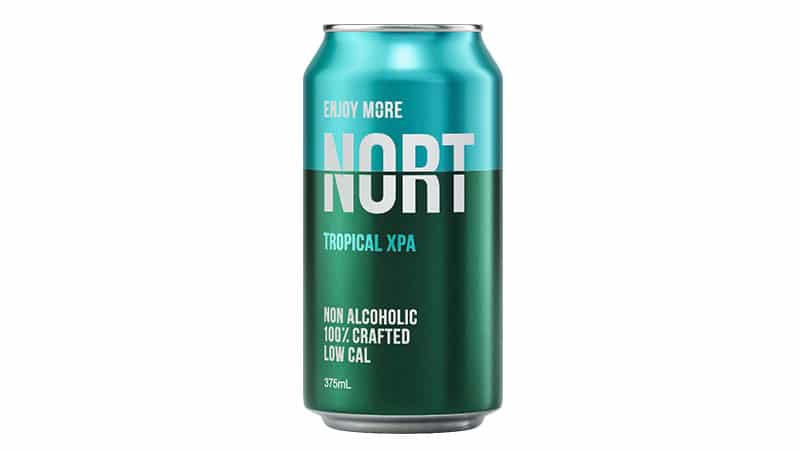 Pabst Blue Ribbon Non-Alcoholic Beer
The iconic PBR, a hero of many a country song, is now available as a non-alcoholic version, with an ABV of just 0.05 percent. Enjoy an authentic beer taste, thanks to the finest hops and grains. It's an exceptionally drinkable brew, going down easily, and perfect for river days and tailgates where you need to get home safely but still want to join in the moment.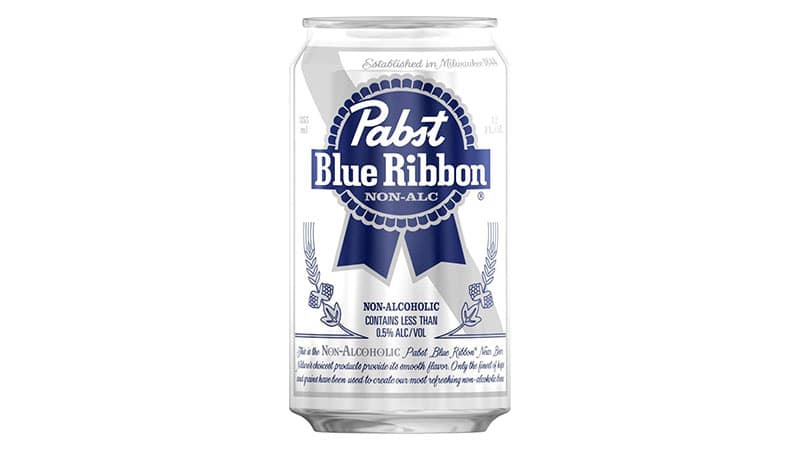 Gruvi Non-Alcoholic Stout
Gruvi is an exclusively alcohol-free brand based in Denver, Colorado, making craft beer and wine for consumers who want to balance social situations with healthy lifestyles. As such, the focus of the brand is on creating non-alcoholic drinks that taste amazing. The range includes a variety of beers, including an IPA, pale ale, & sour Weisse. However, for the colder months, it's hard to go past a great stout, with roasty, toasty flavors perfect for sitting by a crackling fire. They use abbey malt, roasted barley, and chocolate malt, giving it a dry, full-bodied feel, similar to a classic Irish Stout.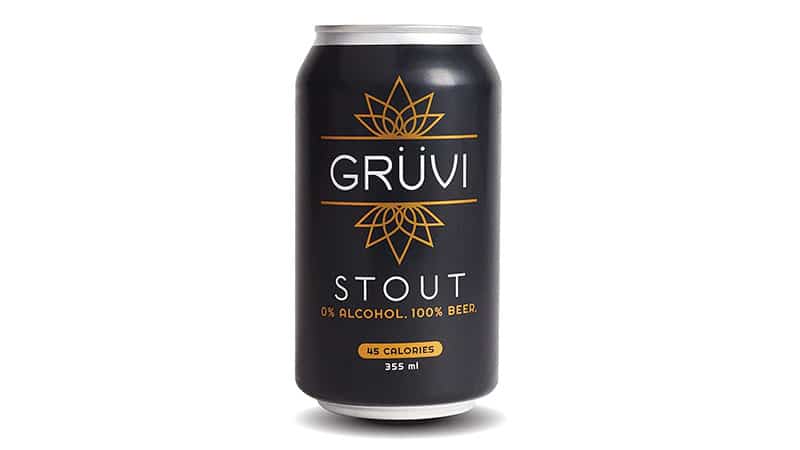 WellBeing Intentional Non-Alcoholic IPA
Similar to Gruvi, WellBeing Brewing is another craft brewery focussing exclusively on producing non-alcoholic drinks. Founder Jeff Stevens and his wife Genevieve started the business in 2017 and now have a range of purposed-brewed beers, including dark ambers, coffee cream stouts, and golden wheat. The Intentional IPA is a refreshing yet distinctively bitter beer accented with pineapple and peach notes from the Mosaic and Citra hops. It's very session-able and great for all kinds of celebrations and events.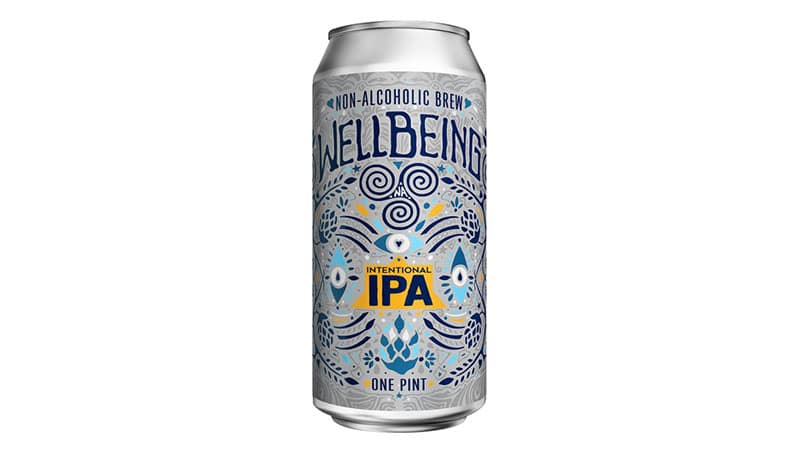 Mikkeller Limbo Raspberry Non-Alcoholic
World-renowned Danish brewery, Mikkeller, are known for their offbeat, innovative, and unique beers. Consequently, it's unsurprising that the brand has forayed into the world of non-alcoholic drinks, with the Limbo Raspberry Non-Alcoholic beer. It's a yeast-driven Flemish Primitive style, packed with plenty of tartiness. Look for notes of passionfruit, lemon, and, of course, raspberry. The deep pink shade is both pretty and appealing, and the fruit-style brew offers a great alternative to more traditional "beery" styles of drink.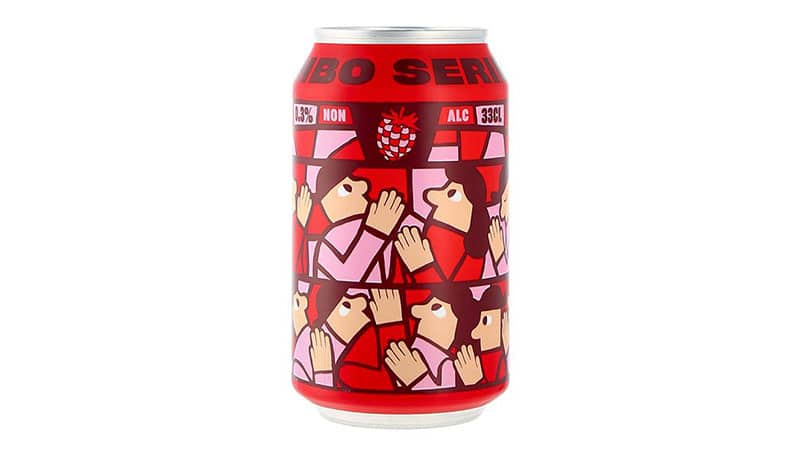 Athletic Brewing Run Wild Non-Alcoholic IPA
If you enjoy a classic pine-forward IPA, the award-winning Run Wild Non-Alcoholic IPA from Athletic Brewing is a great choice. It uses a mix of five different hops from America's northwest, with an approachable bitterness and malty body. Other options from this brewery that produces only non-alcoholic drinks include a golden ale, hazy IPA, extra dark, and seasonal offerings like an Oktoberfest brew. There are ideal for balancing social nights with friends, with health and fitness. Plus, in support of active lifestyles, the Two for the Trails program gives two percent of sales to support the outdoors lifestyle.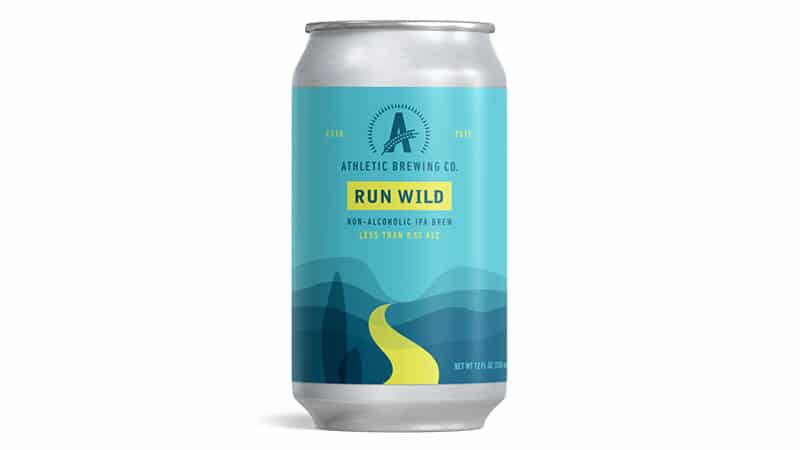 Non Alcoholic Wines
A quality food and wine pairing can elevate a dining experience to another level. There's also something special about sharing a bottle of vino with friends over lunch or indulging in a glass while you decompress in the bath at the end of a long day. However, if you need to drive, have health concerns, or simply don't fancy a hangover (especially a red wine one), then non-alcoholic wine is an excellent option. There are a few different production methods. However, de-alcoholized wines tend to create the closest approximation to the real thing. In these situations, traditional winemaking techniques are used to produce normal wines, which through the power of science, then have the booze removed while maintaining the delicate and nuanced flavors and aromas.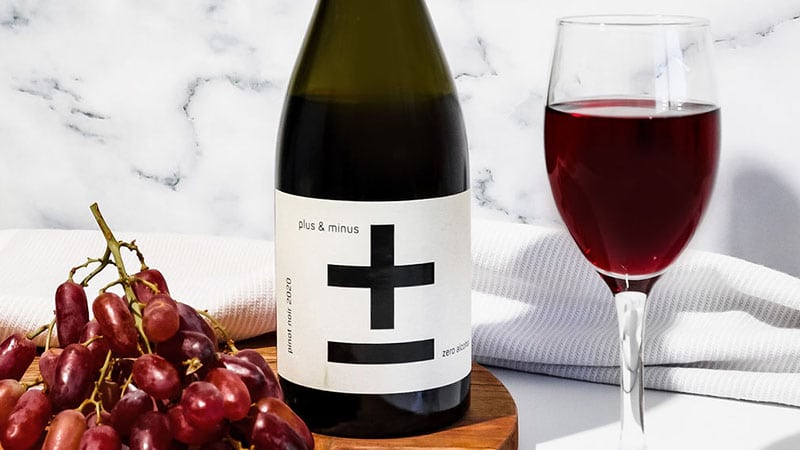 FRE Rosé
Indulge in a premium California wine without the ABV, with the FRE range of wines. Each bottle is crafted using traditional methods; then, the alcohol is removed via state-of-the-art spinning cone technology. This preserves the fragile aromas, allowing the wine to maintain its characteristics and flavors. The rosé has a pretty pink hue, ripe berry notes, and a crisp finish that pairs perfectly with summer salads and fresh seafood. Other varietals in the collection include chardonnay, white zinfandel, red blend, merlot, cabernet sauvignon, and Moscato for those with a sweet tooth.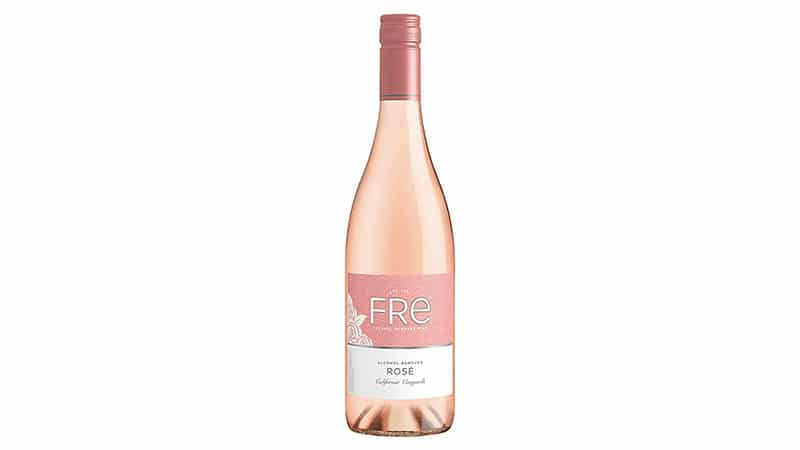 Plus And Minus Zero Alcohol Pinot Noir
Plus And Minus is an Australian winemaking brand designed to be richer in antioxidants without the alcohol. The pinot noir uses grapes from Langhorne Creek in South Australia and traditional winemaking techniques. However, the addition of grape skin extract (GSE) is what gives the wine its antioxidant boost. The wine is then gently de-alcoholized, leaving behind a medium-bodied red wine with classic pinot noir expressions. Expect red fruits on the nose, dried herbs, and spice on the palate with silky tannins and a touch of fruit sweetness.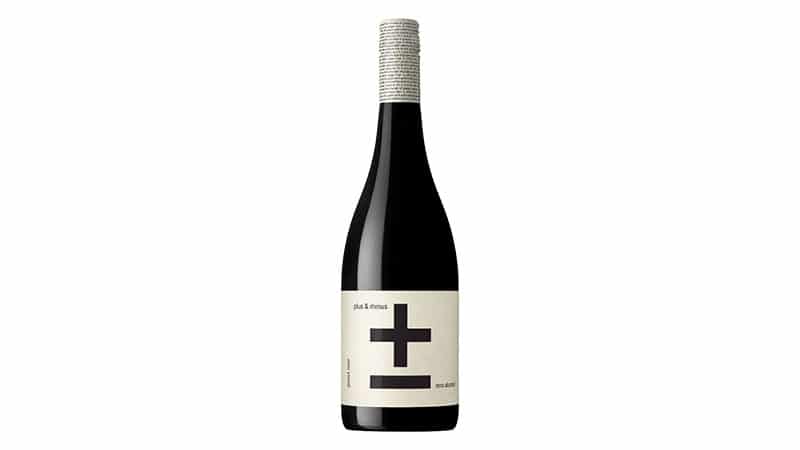 Ariel Non-Alcoholic Chardonnay
Just like traditional bottles, certain non-alcoholic wines can also be cellared for aging. This chardonnay from Ariel is perfect for it. Hailing from California, you'll be treated to buttery apple and butterscotch characteristics, with a toasty French oak bouquet, thanks to the barrelling. The alcohol is removed through a complex reverse osmosis process that maintains the fruity fullness. Drink this with fresh, grilled salmon or a cheese-board afternoon picnic.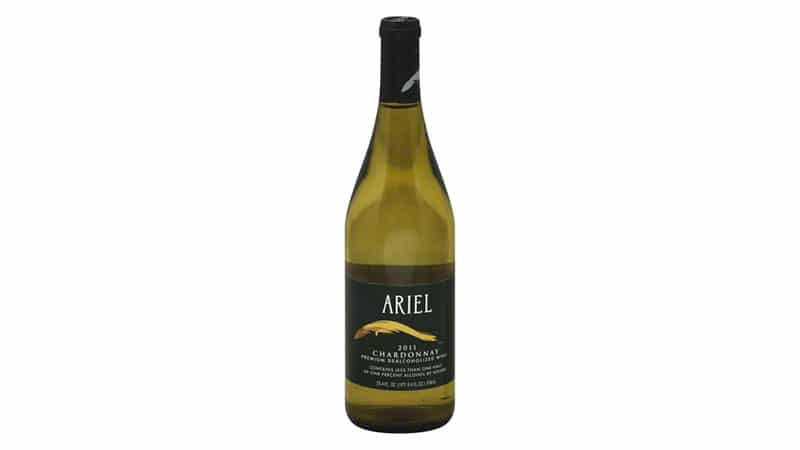 Plus And Minus Zero Alcohol Pinot Grigio
This contemporary Pinot Grigio from Plus and Minus is bursting with aromas of fruit. You'll find pear, apple, and citrus, with slight floral characteristics. The balanced sweetness and acidity are ideal with seafood such as grilled prawns and scallops. Plus, with the brand's signature GSE addition, you'll also enjoy the benefits of extra antioxidants while keeping a clear head and no ill-effects of one glass too many.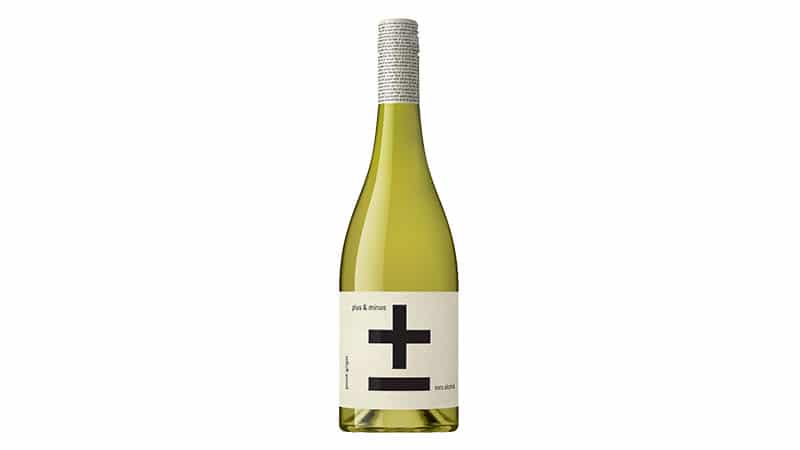 Surely Non-Alcoholic Rose
In addition to being non-alcoholic, Surely's Rose is also keto-friendly, gluten-free, and vegan for consumers with other dietary restrictions. The wine is made in California, using premium grapes sourced from regions including Sonoma Valley and Monterey. It starts as regular alcoholic wine, and the booze is removed through innovative spinning cone column technology and vacuum distillation to retain the aromas and natural flavors. There's a range of styles available from the brand, including a sauvignon blanc, pinot noir, sparkling white, and sparkling rose. With the still rose, you'll enjoy bright notes of peach, passionfruit, and strawberry, with high acidity and a delicate body, and is best drunk young and fresh.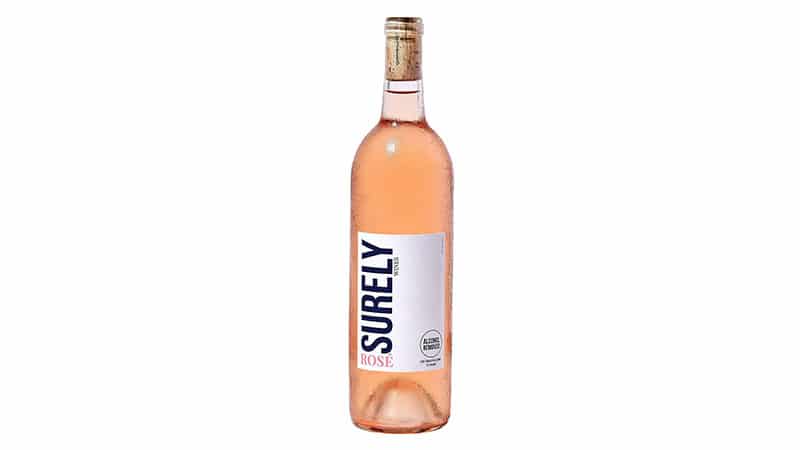 Ariel Non-Alcoholic Cabernet Sauvignon
Some dishes call for a big bold red, such as manchego cheese, homemade chili, or freshly wood-fired pizza. This non-alcoholic cabernet sauvignon from Ariel is a perfect choice if you want to keep it alcohol-free. It's rich in both color and flavor – expect dark fruit aromas such as cherry, blackcurrants, blueberries, plus chocolate. Soft tannins and a dry finish will leave you wanting more. Winemaker Paso Robles produces the Ariel non-alcoholic wines from the J. Lohr estate in California, using a cold-filtration process to gently remove the alcohol before bottling.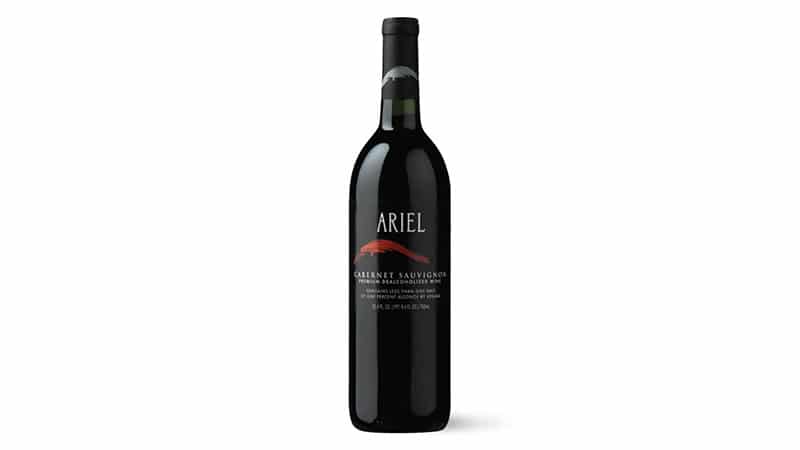 ST. REGIS Non-Alcoholic Chardonnay
Indulge in a glass of skillfully crafted wine with fewer calories and zero alcohol. ST. REGIS boasts a range of wines, from chardonnay and rose to sparkling varieties, including a brut, secco, and spritz. The brand sources grapes from some of Europe's finest wineries to create palate-pleasing drops. The chardonnay is light and aromatic, with notes of apricot and pear. It's well balanced with a medium finish that works wonderfully with white meats and fine cheeses. Plus, it's also great in mocktails such as a white sangria, a Saint Basil, or Cucumber Cooler.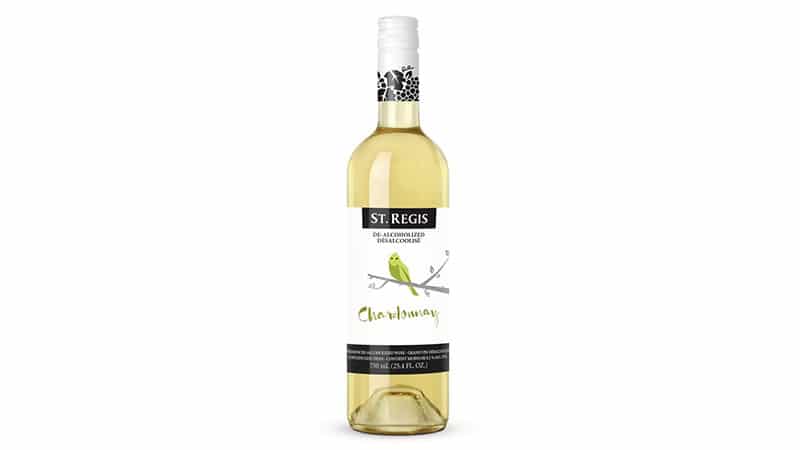 Stella Rosa Naturals Black
Stella Rosa has been producing wines out of the San Antonio Valley in Los Angeles since 1917. The wines use grapes sourced from Italy and are in the brand's semi-sweet, frizzante (slightly sparkling) style. While the range started as traditional wines, you can now enjoy a non-alcoholic version of their most popular styles, including the Black. This sexy and seductive red boasts blackberry, blueberry, and raspberry notes and is best served chilled with funky cheeses or rich red meats like a medium-rare scotch fillet.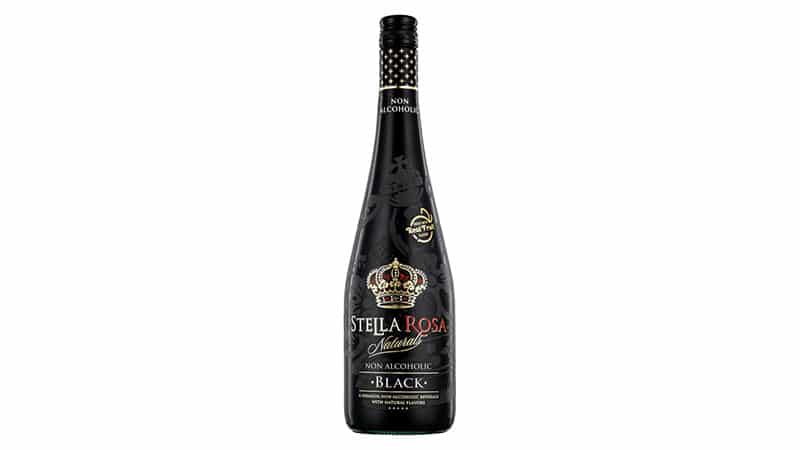 Non Alcoholic Champagnes
Nothing says celebration quite like the sound of a cork popping from a champagne bottle! However, if you don't feel like getting all giggly, some great non-alcoholic alternatives are available. While none of these sparkling wines are technically Champagne, as the definition and production methods are strictly controlled, for the purposes of sharing a bottle with friends, it's close enough. Keep a bottle or two chilled in the fridge for any special occasion that might pop up.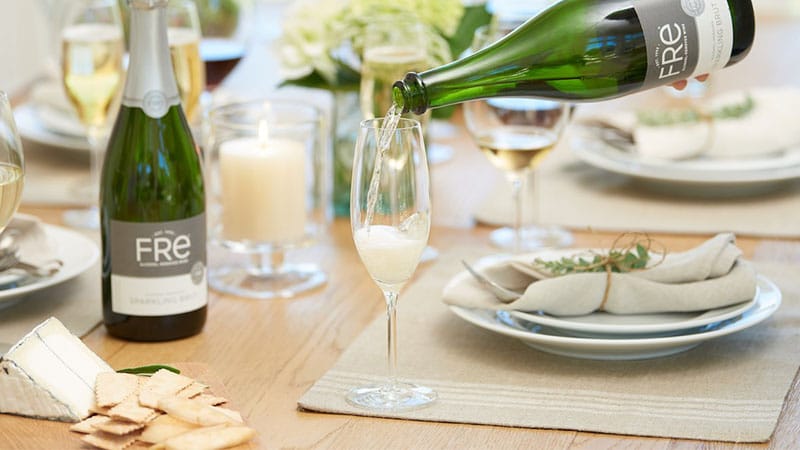 Plus And Minus Zero Alcohol Blanc de Blancs
Australian winemakers Plus and Minus produce an excellent Blancs de Blancs style of sparkling wine that's ideal for sober celebrations. It's vibrant, crisp, refreshing, and a well-chilled bottle is a perfect addition to a summertime picnic with friends. Chardonnay, Semillon, and Colombard grapes sourced from South Australia give citrus and apple notes with a cleansing acid finish. Enjoy the effervescent mouthfeel with extra antioxidants from the added GSE.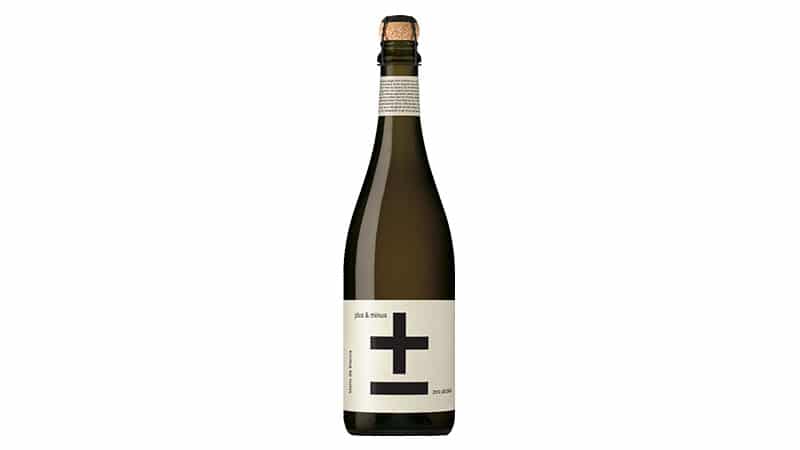 ST. REGIS Non-Alcoholic Brut
Pop a bottle of ST. REGIS Non-Alcoholic Brut for your next special occasion. This de-alcoholized vino is a dry sparkling, with golden yellow color, lively acidity, and delicate bubbles. The chardonnay grapes produce floral, fruity, and citrus notes that don't compromise flavor. While it's perfect on its own, it's also a great addition to mocktails like an Italian Spritz, Framboise Royale, or breakfast mimosa.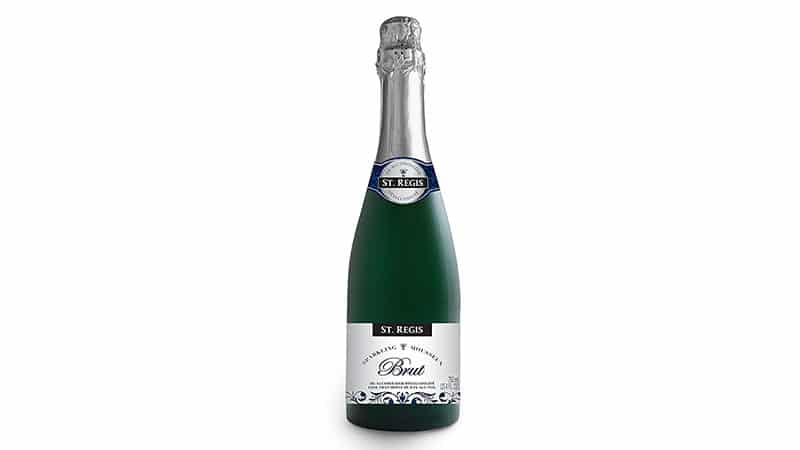 Freixenet Alcohol Removed Sparkling Wine
The Freixenet Group is a Spanish, family-owned wine company with operations in many of the world's leading wine regions. This includes the original winery in Sant Sadurni, as well as Champagne and Bordeaux in France, Sonoma Valley in California, and Coonawarra and Mildura in Australia. The range offers regular wines, plus two sparkling non-alcoholic options in white and rose, which launched in 2011. With the white, you'll enjoy a pale yellow color with persistent bubbles, a lively fruit palate, and balanced acidity. Pair it with your favorite appetizers such as warm olives, salty Proscuitto, or crusty bread with olive oil and aged balsamic.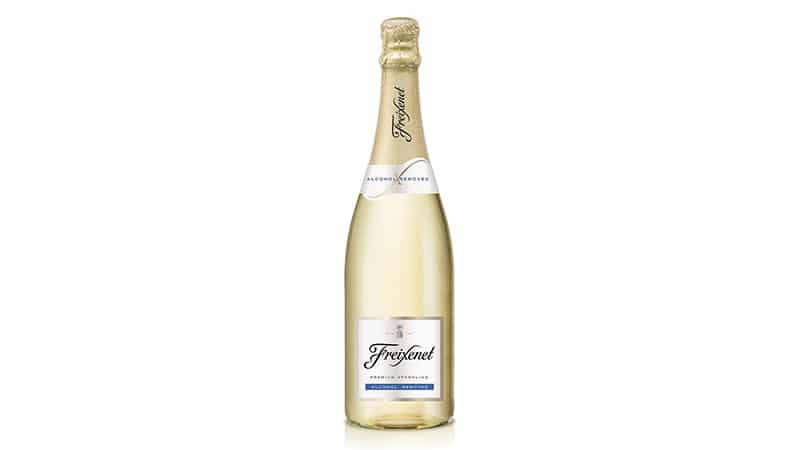 Barton & Guestier Blanc de Blancs Alcohol Removed
Hailing from France, Barton & Guestier is one of the oldest wine houses in the country, with a rich history dating back to 1725. The Maison's Blanc de Blancs Alcohol Removed sparkling wine uses traditional methods and 100 percent Muscat grapes. Consequently, you'll appreciate the intense and aromatic nose with floral and fruity notes. Fine bubbles and a long finish make it a well-balanced and enjoyable drink for your next special occasion or mid-week vino. Ideally, serve it chilled to 41 degrees Fahrenheit (5 degrees Celcius) as an aperitif before moving on to a sumptuous lunch or dinner.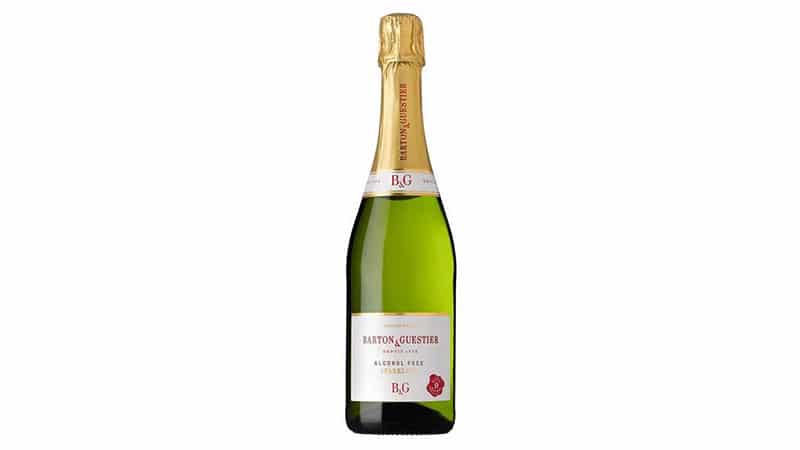 5. Fre Alcohol-Removed Sparkling Brut
Enjoy a bright and refreshing class of non-alcoholic sparkling brut from Fre. The Chenin blanc and pinot noir grapes grow along California's premier marine-influenced regions, where the cool and foggy climates ensure slow ripening to develop a bright acidity. Once the wine is made using traditional methods, the alcohol is removed with the label's exclusive spinning cone process. Doing so leaves behind the bouquet of green apple and ripe pear on the nose, with strawberry and apple on the palate. This non-alcoholic wine goes best with creamy pasta, fried potatoes, or fresh sushi.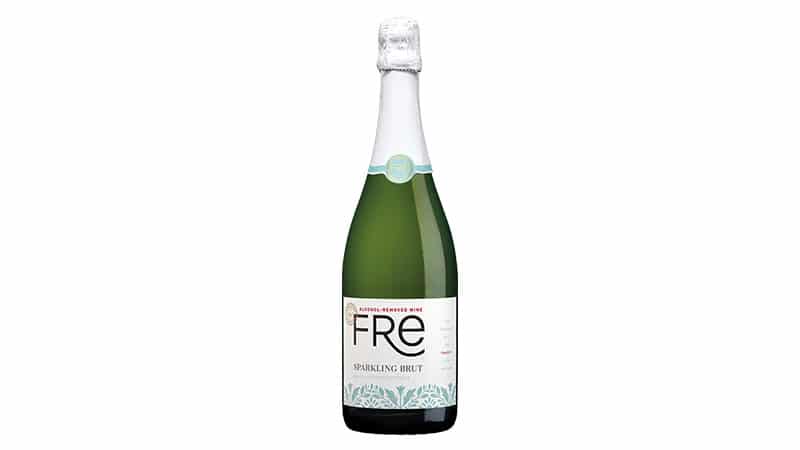 Chateau De Fleur Non-alcoholic Sparkling Wine
Unlike some non-alcoholic drinks, Chateau De Fleur Non-alcoholic Sparkling Wine is a sparkling grape juice rather than a de-alcoholized wine. Despite this difference, it's still a brilliant choice for sober entertaining and celebrations. Made in California by Weibel Vineyards, you'll enjoy apple and peach on the palate, with a clean, crisp finish. Served chilled with dinner, or add a splash of orange juice for a brunch mimosa.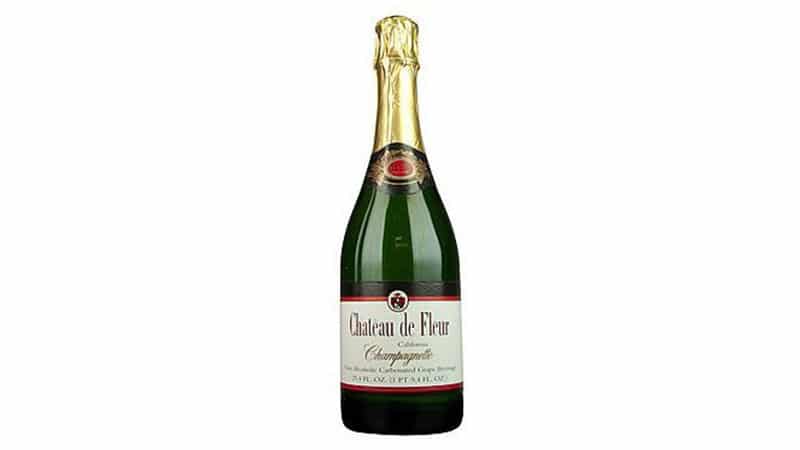 Pierre Chavin Perle Blanc Non-Alcoholic Sparkling Wine
Based in the south of France, the Pierre Chavin label has a wide and varied collection of wines. This includes traditional styles, plus organic, low, and no alcohol options. Within the latter category, you'll find the Perle Blanc, an invigorating sparkling wine made using traditional methods, then de-alcoholized. It's the perfect bottle for special occasions, with an intense freshness and balanced perfumes.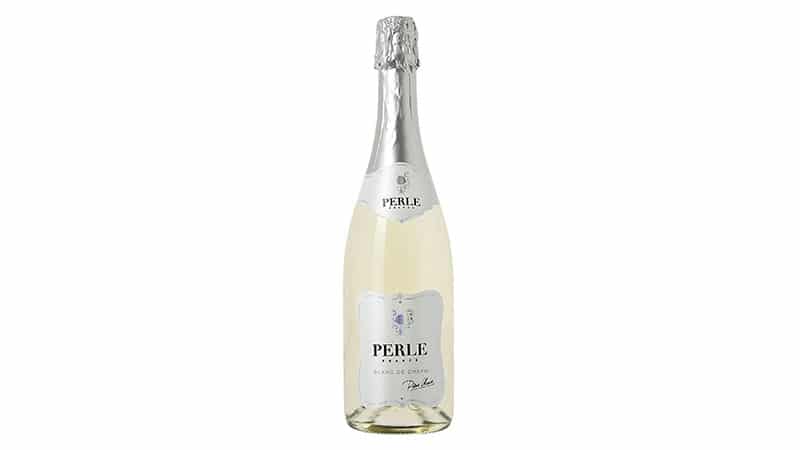 Señorío de la Tautila Espumoso Blanco Non-Alcoholic Sparkling Wine
Another great Champange alternative is the Señorío de la Tautila Espumoso Blanco. It uses the brut method and Tempranillo grapes, resulting in a crisp, dry sparkling wine. The original product does contain alcohol; however, it's gently dealcoholized to prevent compromising its great taste. Serve this chilled as a starter with a delicious cheese plate full of creamy brie and crumbly cheddars.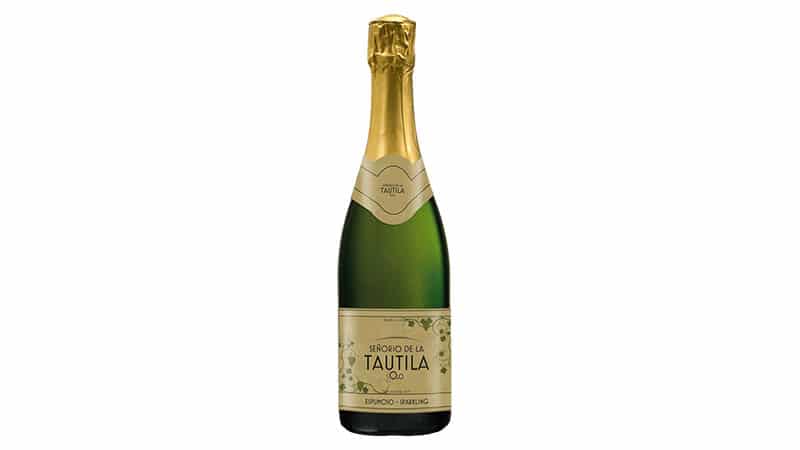 Non Alcoholic Spirits
A well-stocked bar shelf isn't complete without a full range of basic liquors. Luckily, if you're looking to embrace more non-alcoholic drinks, then you can still keep a solid collection of spirits that don't contain any booze. Stock up on gin, whiskey, tequila, rum, mezcal, and bourbon alternatives, all without compromising the nuanced flavors of these complex spirits.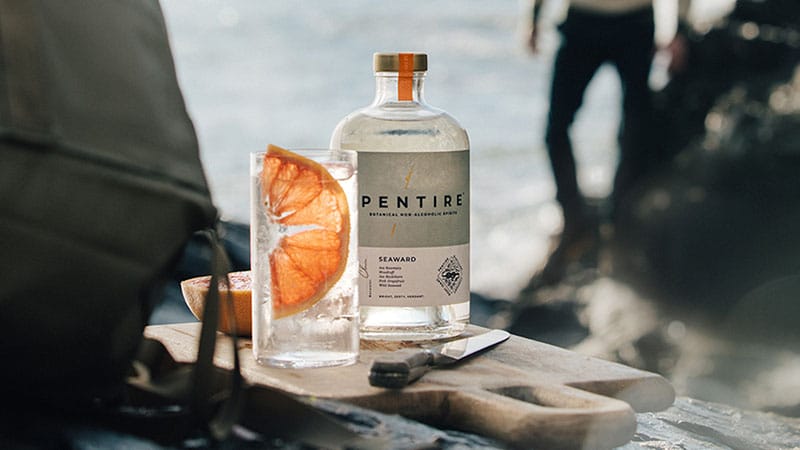 Caleño Light & Zesty
If you usually drink a citrus-style gin, then the Caleño Light & Zesty is an excellent non-alcoholic alternative. It takes inspiration from the vibrant sun-drenched flavors of Colombia, brand founder Ellie's home country. Enjoy the tropical notes from Inca berry, coriander, green cardamom, juniper, papaya, pineapple, and lemon peel. The production process is similar to gin, with the essence of each delicate botanical captured through steam distillation. It's a fun spirit for anyone, anytime, anywhere. Use it in a mocktail, or keep things simple with a 50ml pour of Caleño, topped with 200ml of tonic and garnished with your favorite tropical fruit. Drinkers who prefer dark spirits will enjoy the Caleño Dark & Spicy instead.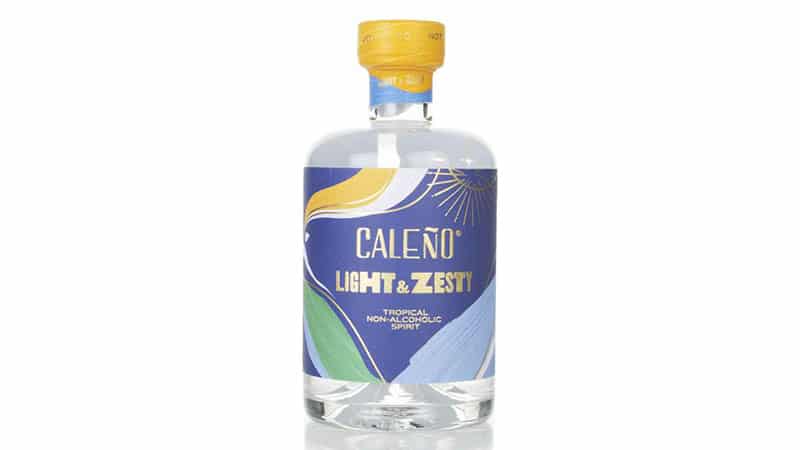 Ritual Zero Proof Tequila Alternative
Ritual have a solid collection of non-alcoholic spirit alternatives. Adding these to your bar cart gives you another tool in your cocktail/mocktail/drinks with friends toolkit. Their Zero Proof Tequila Alternative has an impressive platinum score of 98 points out of 100 from the Beverage Tasting Institute, making it the highest-rated non-alcoholic spirit in the world. When it hits your tongue, expect to discover earthy blue agave, Mexican lime, and tropical guava. It even has a slightly smoky mesquite finish, making it perfect for a cheeky margarita. Plus, it's calorie-free! Other options in the range include a gin alternative (also calorie-free), plus a whiskey and rum.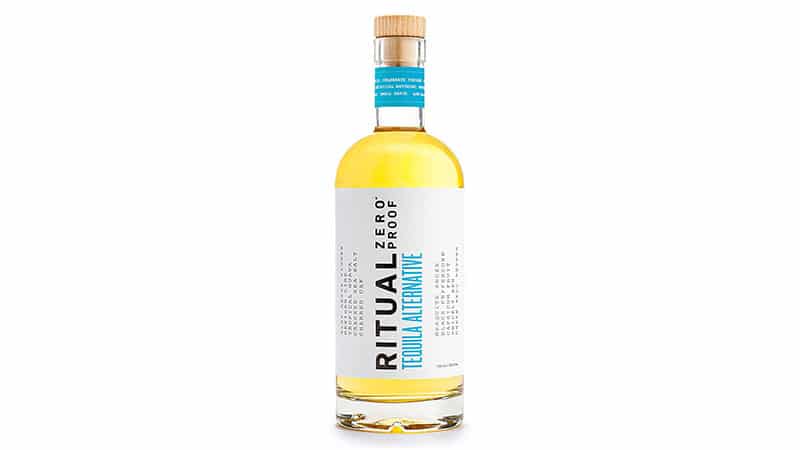 Nightcap
The Nightcap from Three Spirit is a botanical beverage powered by alchemy. The brand uses high-grade, active plants, adaptogens, and nootropics to create premium non-alcoholic drinks that will still have you feeling good without regret. It's all based on science, with collaborative efforts from scientists, herbalists, and world-class bartenders. Nightcap is the perfect way to unwind at the end of the evening and has complex notes of wood, bright spices, and citrusy herbs. Valerian will help you sleep, and lemon balm can mellow you out. Additional non-alcoholic spirits in the collection include the exotic, fun, and firey Livener and the dark, bittersweet and curious Social Elixir.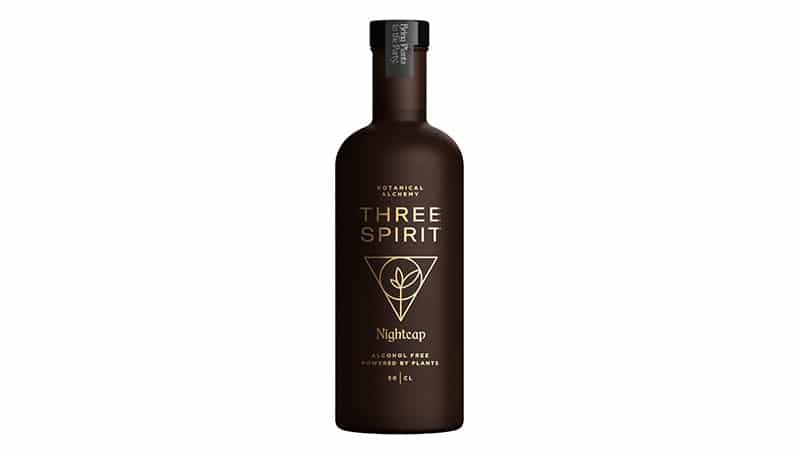 Pentire Seaward
Pentire offers a range of botanical non-alcoholic spirits that capture the raw coastal essence of North Cornwall. With the knowledge from local botanists, distillers, and mixologists, the Seaward blend is invigorating and replenishing. Each sip showcases zesty grapefruit, sea buckthorn, wild seaweed, and green tones from the signature Pentire Plant Blend. It's the perfect drink for active, healthy living. To serve, pour over ice and top with a light tonic or soda water, and garnish with a grapefruit slice. Alternatively, it's an excellent substitution for gin to make your favorite cocktail into a mocktail. Finally, the other style in the collection is the original Adrift, which is crisp, herbaceous, and fresh.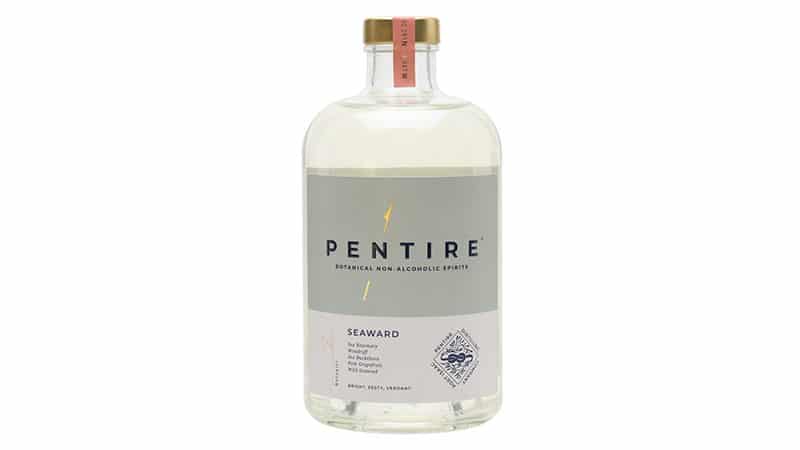 Monday Zero Alcohol Whiskey
Stay sharp with the non-alcoholic spirits from Monday. Based in Southern California, this distillery lets consumers enjoy an adult beverage of gin or whiskey without worrying about a hangover or their health. In addition to no alcohol, there is no sugar, zero carbs, no calories, and it's vegan. The whiskey matures in new white oak, resulting in rich aromas of butterscotch, raisins, and burnt brown sugar. Then, enjoy roasted coffee, caramel, and warm molasses on the palate, with spicy heat down the center. Switch it with a one-to-one ratio for regular whisky in your favorite cocktail, or enjoy it like a top-shelf dram simply neat or on the rocks.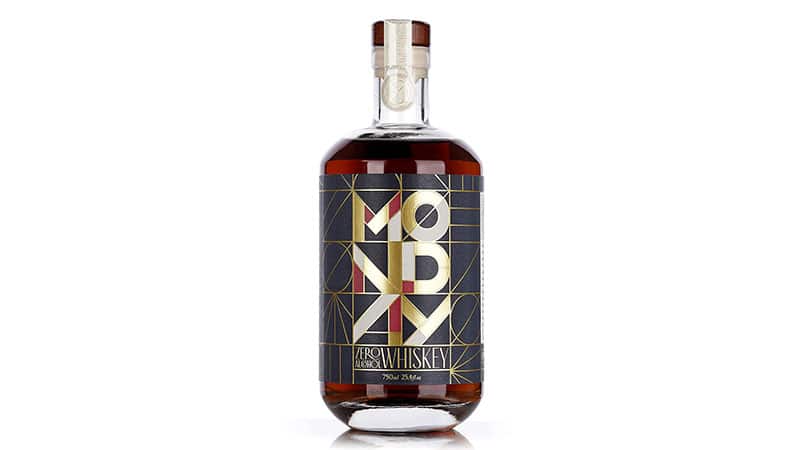 6. Lyre's Spiced Cane Spirit
Lyre's is a British company founded by two Australians. The goal is to change the way the world drinks and give consumers more choices. As such, the brand has an impressive collection of crafted non-alcoholic spirits, ranging from basics like gin and rum to premixed cocktails, aperitifs, and liqueurs. The Spiced Cane Spirit is a spiced rum alternative with distinct and contemporary flavors. Enjoy notes of caramel, molasses, and toasted nuts with vanilla on the finish. It's perfect served on ice with your favorite mixer or accompany it with the Lyre's Coffee Originale & cold drip coffee for an espresso martini twist.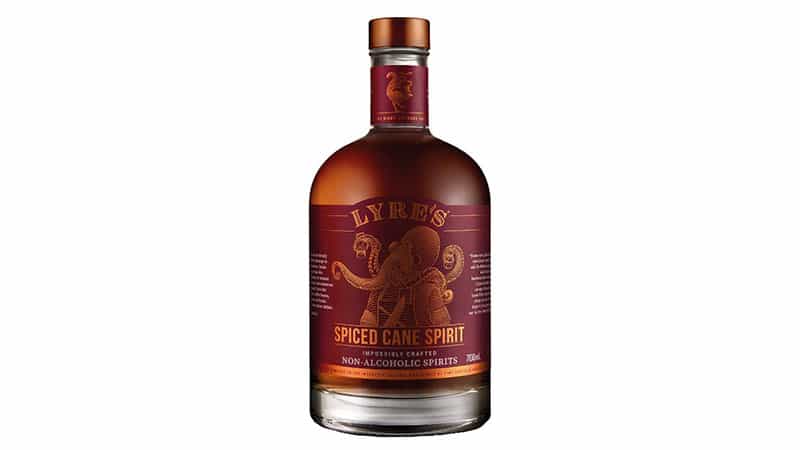 STRYYK Not Vodka
STRYKK's Not Vodka is 'All of the spirit, none of the alcohol.' Like other non-alcoholic drinks brands, it's about offering choices when it comes to drinking. The Not Vodka is an easy substitute for your regular vodkas when you want to make healthier choices, need to drive, or don't feel like a hangover. It boasts cucumber, coriander, and warming pepper and is excellent with soda and lime or in a non-alcoholic Cosmo. Plus, it comes in a vanilla variation which is perfect in an espresso martini. Additionally, the brand also offers a Not Rum, Not Gin, and a collection of cocktail mixes, such as Raspberry Mojito and Strawberry Woo Woo.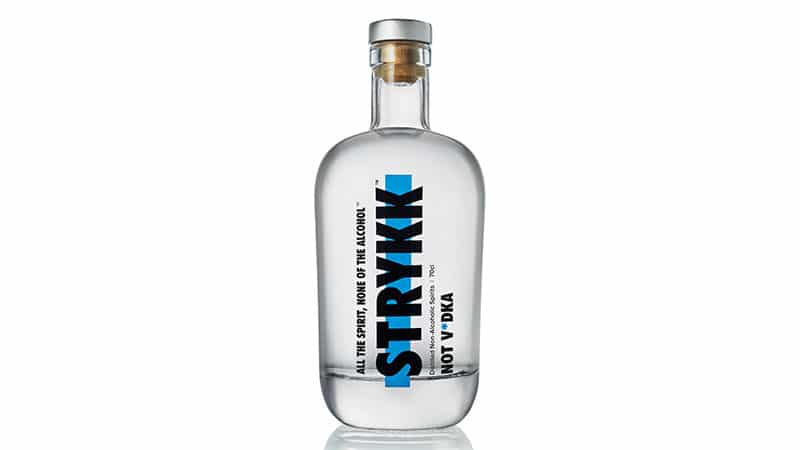 FLUÈRE Smoked Agave
If you enjoy the complex and smoky notes of mezcal, then FLUÈRE's Smoked Agave is a brilliant non-alcoholic alternative. It uses state-of-the-art hydro steam distillation to imbue the essence of the botanicals without the booze. Enjoy smoke and honey on the nose, with agave backing it up. This spirit is designed for mixing, whether you keep it simple with a squeeze of lime and sparkling grapefruit or jazz it up with a more detailed mocktail. Other non-alcoholic drinks in the range include the Original, distilled with juniper; the Spiced Cane; and a Raspberry Blend.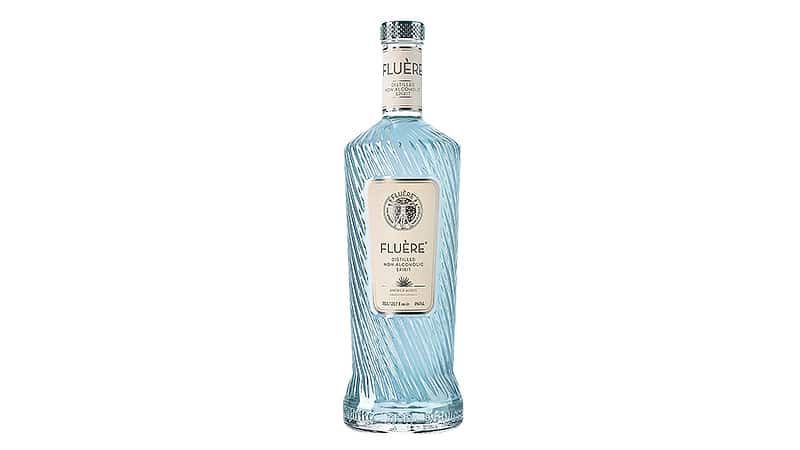 Non Alcoholic Spirits for Mocktails
While covering the basic spirits for your bar cart or cabinet is important, if you're a cocktail connoisseur, then the other more flavorful and creative spirits are just as essential. It's challenging to make a mocktail if only some of your ingredients are booze-free. However, just like there are many options for non-alcoholic basics, there are also plentiful collections for things like non-alcoholic aperitifs and liqueurs. Mix the perfect negroni with alcoholic-free gin, Campari, and sweet vermouth, or indulge in a Hemingway-inspired but less lethal Death in the Afternoon with zero alcohol absinthe and sparkling wine.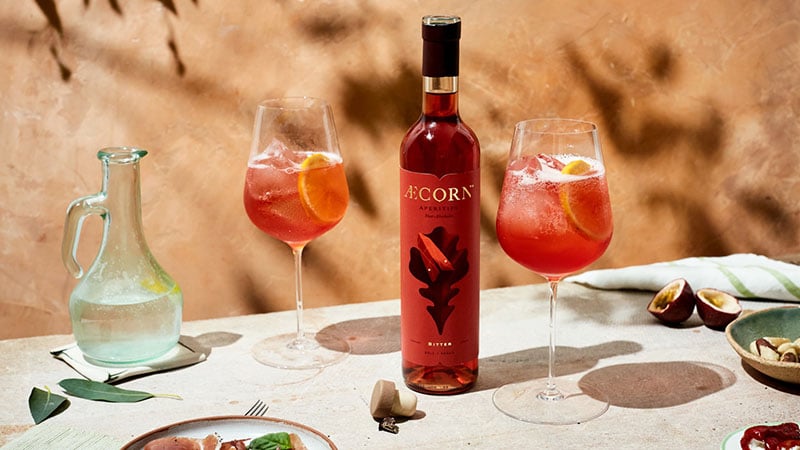 Everleaf Forest
Drinkers who love a good spritz should definitely consider the Everleaf Forest. This complex and bittersweet non-alcoholic spirit combines 14 sustainably sourced botanicals to replicate the essence of the forest. The flavors include saffron, Madagascan vanilla, and orange blossom. Keep serving simple by combining one part forest to three parts chilled light tonic and garnishing it with an orange slice. Established by Paul Matthew, a conservation biologist, and bartender, the brand also offers similar spirits in both a Marine and Mountain variation that capture the essence of nature in a delicious aperitif.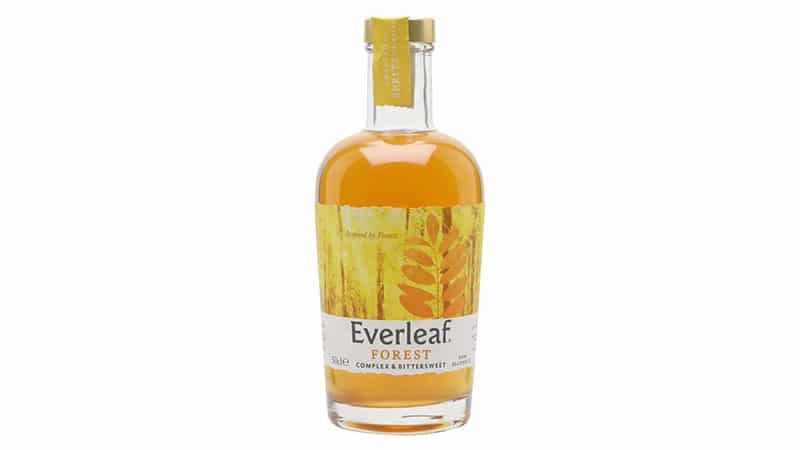 Æcorn Bitter
Æcorn Bitter is an excellent aperitif from the same creators of the Seedlip non-alcoholic drinks. It combines Pinot Noir, Meunier, and Chardonnay grapes, with added citrus and acorns for bitterness. However, you'll also find hints of Italian Orange, quassia, honeycomb, and oak. The recommended serving is to pour it over ice with soda and an orange slice while pairing it with roasted nuts or green olives. Alternatively, you can use it in combination with Æcorn Aromatic and a non-alcoholic bourbon or gin to make a classic Boulevardier or Negroni.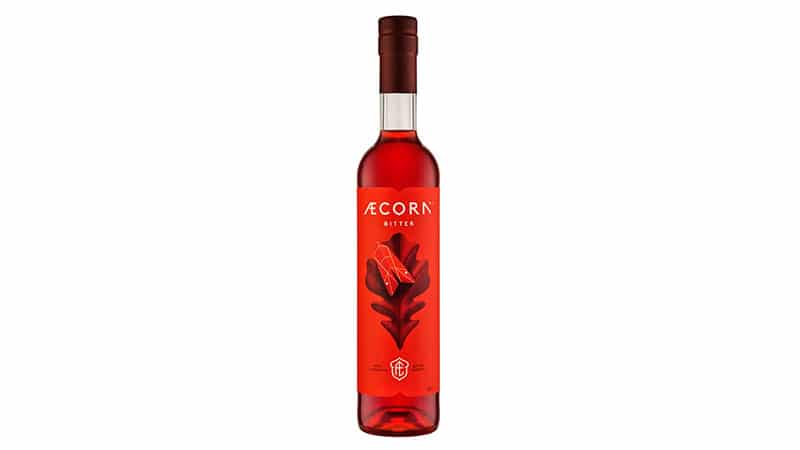 Beckett's '27 Amaretto Non-Alcoholic Spirit
Italian-inspired, the Beckett's '27 Amaretto Non-Alcoholic Spirit uses a combination of natural flavors, distilled botanicals, and terpenes (an aromatic compound). It adds a delicious almond accent to your favorite cocktail, coffee, or even smoothie. Serve a nip of it with an affogato for dessert, enjoy it on its own over ice, or mix it up with bourbon, maple syrup, egg white, lemon, and ice for an amaretto sour. Not only is it alcohol-free, but it also boasts only ten calories and two grams of sugar per serve.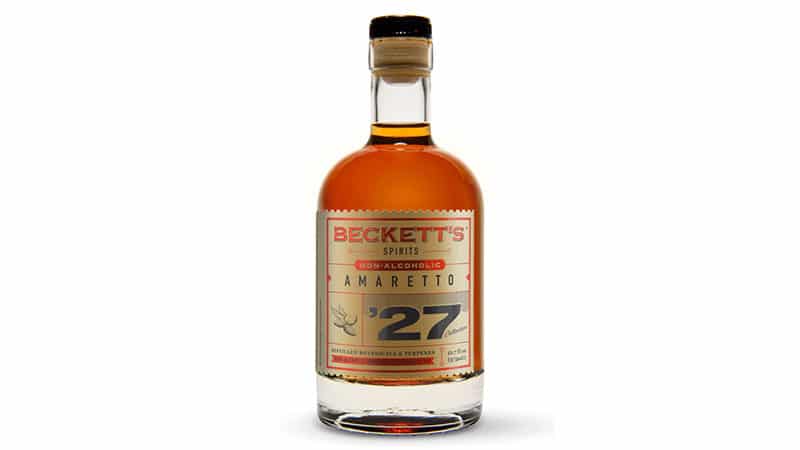 Lyre's Coffee Originale
A coffee liqueur is a must-have, especially if you appreciate an espresso martini. Lyre's Coffee Originale non-alcoholic spirit not only smells incredible but has notes of espresso, spice, caramel, and toasted nuts. Add a little something extra to your next tiramisu, or incorporate it into a chocolate mud cake. You can even splash some in your morning coffee without any boozy guilt!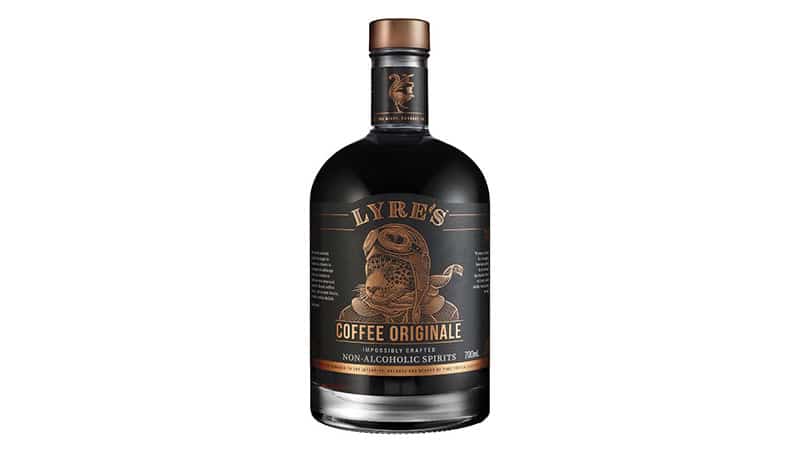 Lyre's Absinthe
If you fancy a visit from The Green Fairy but don't feel like losing your mind, then the alcohol-free Absinthe from Lyre's is ideal. This potent spirit is commonly used as a cocktail rinse, such as in a sazerac or a Waldorf. However, it's also a refreshing option for aperitif when served on ice with soda water and garnished with lemon, basil, or even cucumber. With intense aromatics and anise, you'll find the distinct flavors of verbena and fine herbs, with just a touch of sweetness in the bright green liquid.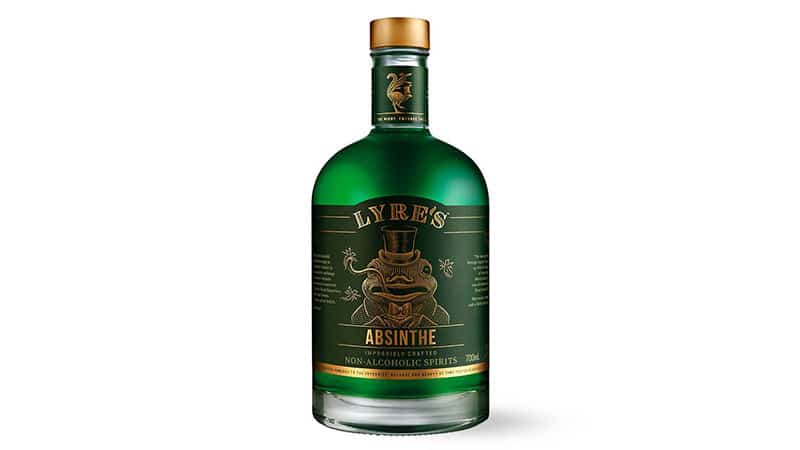 Dhos Orange
A margarita must-have, Dhos Orange is the perfect non-alcoholic substitute for triple sec in the classic Mexican cocktail. This one has all the zesty goodness of naval oranges, tangerines, and clementines, while Curaçao oranges add a touch of bitterness. Dhos also have an alcohol-free gin and a Bittersweet – an exotic and fruity aperitif. Each is produced at the Ransom organic farm and distillery in Sheridan, Oregon, with the goal of creating a guilt-free craft cocktail experience.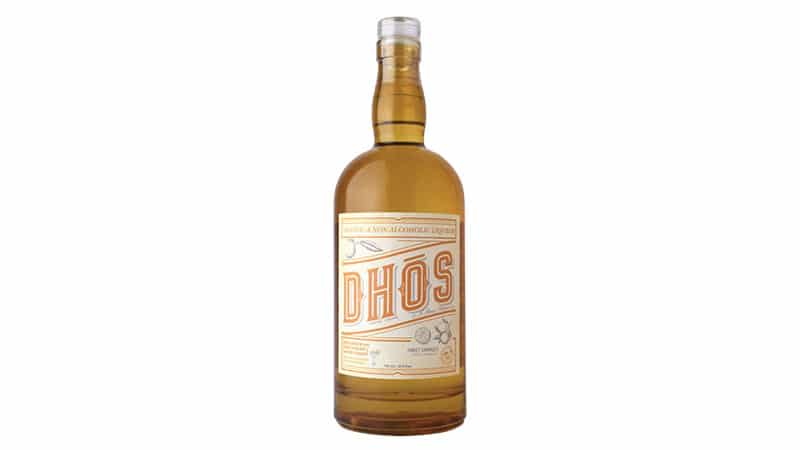 Nine Elms No.18
The Nine Elms No.18 is a non-alcoholic spirit for sipping. This award-winning beverage was created to enhance the enjoyment of good food. The formula contains four types of dark berry, which is then aromatized with 20 botanicals, including green tea, pink peppercorns, gentian, and angelica. The result is an intriguing, deep ruby drink that's perfectly served chilled over ice, in a spritz with tonic or soda, or in a sophisticated cocktail. Soft tannins and gentle acidity mean it complements dishes such as roast meats, grilled vegetables, goat's cheese, and curries incredibly well.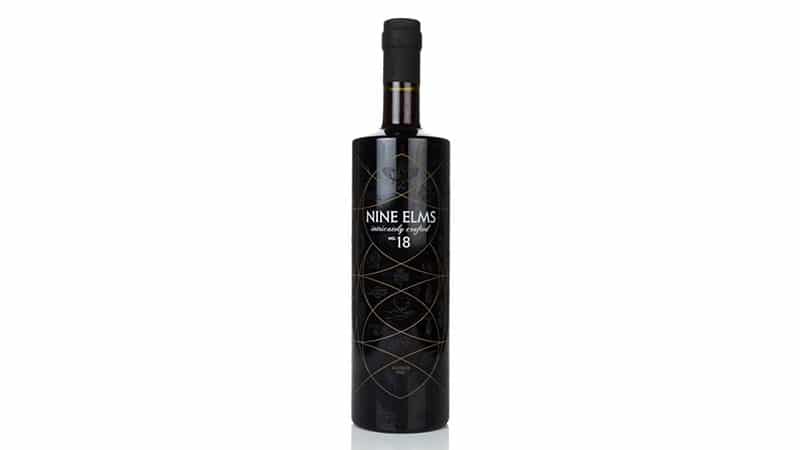 Lyre's Aperitif Dry
Lyre's features heavily in this list because of the brand's comprehensive range of non-alcoholic spirits. You could easily fill your bar cart with them! However, the Aperitif Dry is another must-have to make a James Bond-worthy non-alcoholic martini. It stands in for a Bianco vermouth, with a dry and aromatic flavor. There are distinct notes of citrus, anise, fine herbs, and a dash of salinity. If a martini is a bit intense (even if it's alcohol-free), add a nip to a glass with orange sec and Mediterranean tonic for the perfect Bianco Spritz.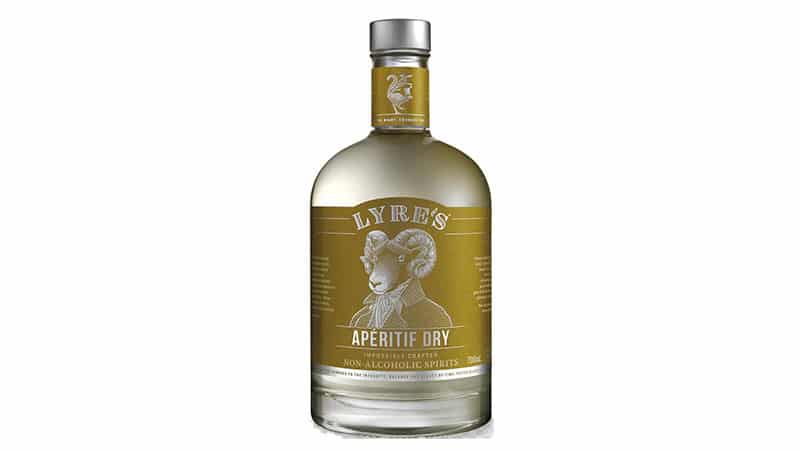 How to Choose a Non-alcoholic Spirit
With so many options out there, how do you choose a non-alcoholic spirit? First, you need to consider what you want it for, whether that's sipping, mixing, or cocktails. If you like a G&T, then a good gin alternative is a must. However, if you're a bourbon neat person, then an American Malt substitute is best. Just like regular spirits, different malts, botanicals, and distilling methods can alter the final product's flavor, so always read the tasting notes. Reviews can also help you decide, as other customers provide honest feedback about the drinks. Finally, most non-alcoholic spirits have a shorter shelf life than traditional drops, with three months from opening common. As such, you'll also need to consider how often you'll be drinking your chosen beverage.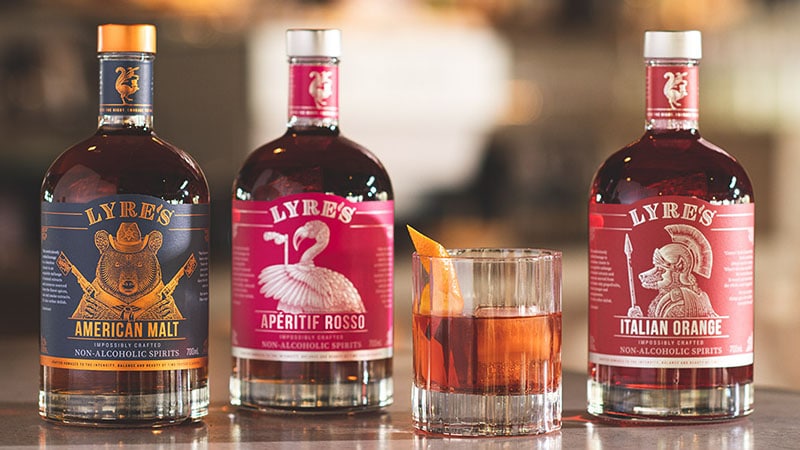 What are the benefits of alcohol-free spirits?
There are a plethora of benefits to drinking alcohol-free spirits. The most obvious, of course, is that you don't get drunk. This means no hangover and no regrets about what you might have said (or did!) while under the influence. There's no 3:00 am drunk dialing your ex and no late-night fast food run. Other benefits include the ability to stay sober and make healthier choices without missing out. Sugary sodas or plain water doesn't always cut it when you're out socializing with your friends, so it's a nice way to enjoy an adult beverage without the ill effects. Plus, many alcohol-free spirits are lower in sugar and calories, so if you're conscious of your macros, it's easier to limit your intake. Finally, designated drivers, people of certain religions, pregnant women (in moderation), and sober folk can still join and not be questioned about why they're not drinking.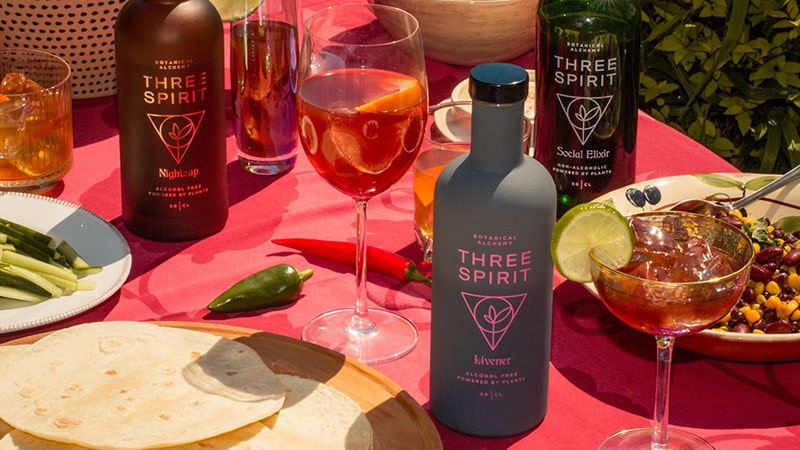 What is the point of alcohol-free spirits?
Many people question the point of alcohol-free drinks. However, a vast number of people choose not to drink or cannot drink, and it offers a great alternative to other sober options like sugary sodas, juices, or plain water. Most options still have a more "adult beverage" taste. They can also help deflect people questioning why you're not drinking (a pervasive question in many societies where social drinking is a cultural norm). It's great for designated drivers, pregnant people (in moderation), anyone choosing sobriety, religious abstinence, physical health, illnesses, mental health, and fitness or weight loss. Plus, you can have a drink any time and there are no hangovers and no regrets about poor drunken behavior.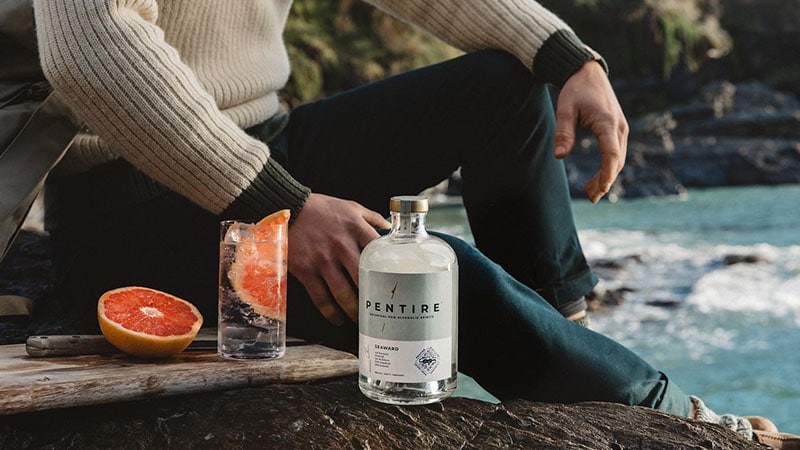 FAQs
What is a non-alcoholic drink called?
Non-alcoholic drinks, especially cocktails, can go by a few names. This includes a mocktail, a virgin cocktail, temperance drink, or boneless cocktail.
Is there a non-alcoholic liquor?
There are plenty of non-alcoholic liquors. You could theoretically replace everything on your bar cart or booze shelf with a non-alcoholic version. There's everything from basics like vodka, gin, whiskey, rum, and tequila, to aperitifs and mixers like vermouth, absinthe, coffee liqueur, and triple sec. Plus, there are even more creative styles like herbal tinctures and infusions with various botanicals, grapes, or malts. 
Can you get non-alcoholic whisky?
You can get non-alcoholic whiskey; however, because many definitions of whiskey are strictly enforced, find spirits labeled officially as "Scotch" or "bourbon" won't be possible. Some great options include Lyre's American Malt, Ritual Zero Proof Whiskey,  Monday Whiskey, or Glen Dochus. 
What is the healthiest alcoholic spirit?
When choosing spirits, the healthiest options are generally tequila, vodka, or whisky, as they have fewer calories and sugar. However, it's still important to be mindful of what you're mixing it with. 
Can kids drink non-alcoholic beer?
It's not recommended to allow anyone under the legal drinking age in your country to consume non-alcoholic drinks of any kind. While they're technically booze-free, they can encourage unhealthy habits and glorify drinking (which is a problem in some cultures). Plus, many retailers still require anyone purchasing non-alcoholic drinks to be of the legal drinking age. 
Is alcohol-free beer bad for your liver?
Generally, alcohol-free beer is not bad for your liver (especially compared to full-strength beer) unless you have a liver-related medical condition. Beer with an ABV of 0.05% or less can be classified as non-alcoholic, so even small amounts can exacerbate existing liver damage or issues. In these cases, it's best to avoid it altogether.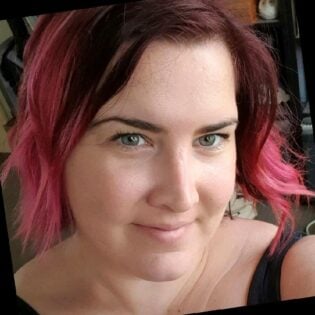 Alexandra Linde is an experienced writer holding a bachelor's degree in Journalism. She is the owner of Alexandra McKiterick Creative and has expertise in travel, fashion, fitness and lifestyle. Alex has previously written for Flightcenter, Travello, and Backpacker Deals.
SUBSCRIBE TO OUR NEWSLETTER
Subscribe to our mailing list and get interesting stuff and updates to your email inbox.